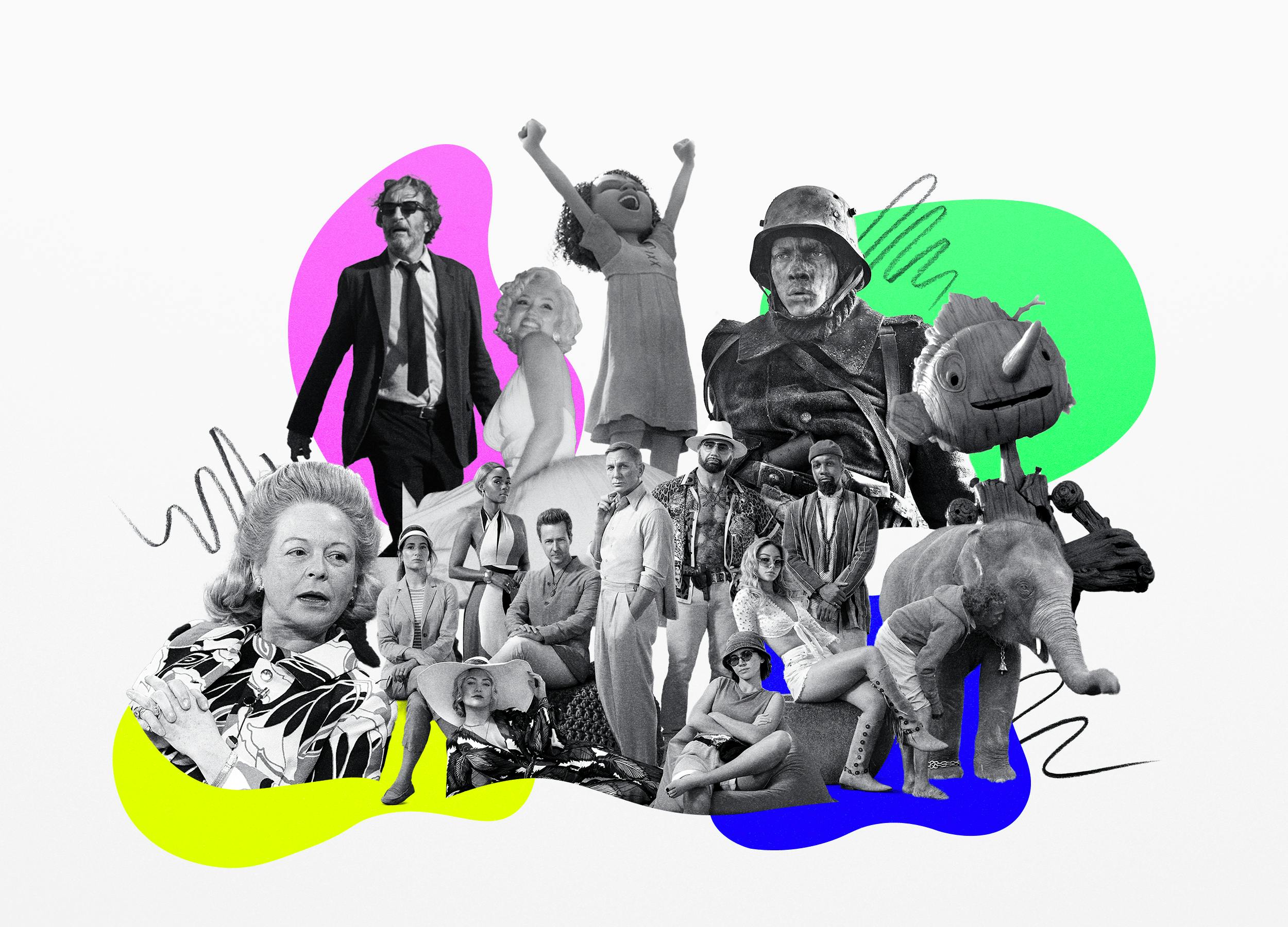 AND THE NOMINEES ARE . . .
After captivating audiences and critics around the globe, German filmmaker Edward Berger's haunting, harrowing World War I drama All Quiet on the Western Front earned an impressive nine nominations, including Best Picture, when the nominations for the 95th Academy Awards were revealed on January 24. The first German adaptation of Erich Maria Remarque's best-selling 1929 novel, Berger's staunchly anti-war tale centers on a group of young army soldiers who are forever changed by the horrors they witness in the trenches. These nominations for All Quiet on the Western Front come nearly a century after Lewis Milestone's English-language adaptation won Best Picture and Best Director Oscars in 1930.

But All Quiet on the Western Front was just one of Netflix's outstanding films to be honored on Oscar nomination morning — Blonde, Glass Onion: A Knives Out Mystery, Guillermo del Toro's Pinocchio, and BARDO, False Chronicle of a Handful of Truths were all recognized in key categories, with Netflix animated features and documentary shorts bringing the Netflix total nominations to 16 across all titles. scoring a total of 16 nominations. 

Here, we detail the distinguished roster of films competing for top honors at the 2023 Oscar ceremony, set to take place Sunday, March 12 at the Dolby Theater.
ALL QUIET ON THE WESTERN FRONT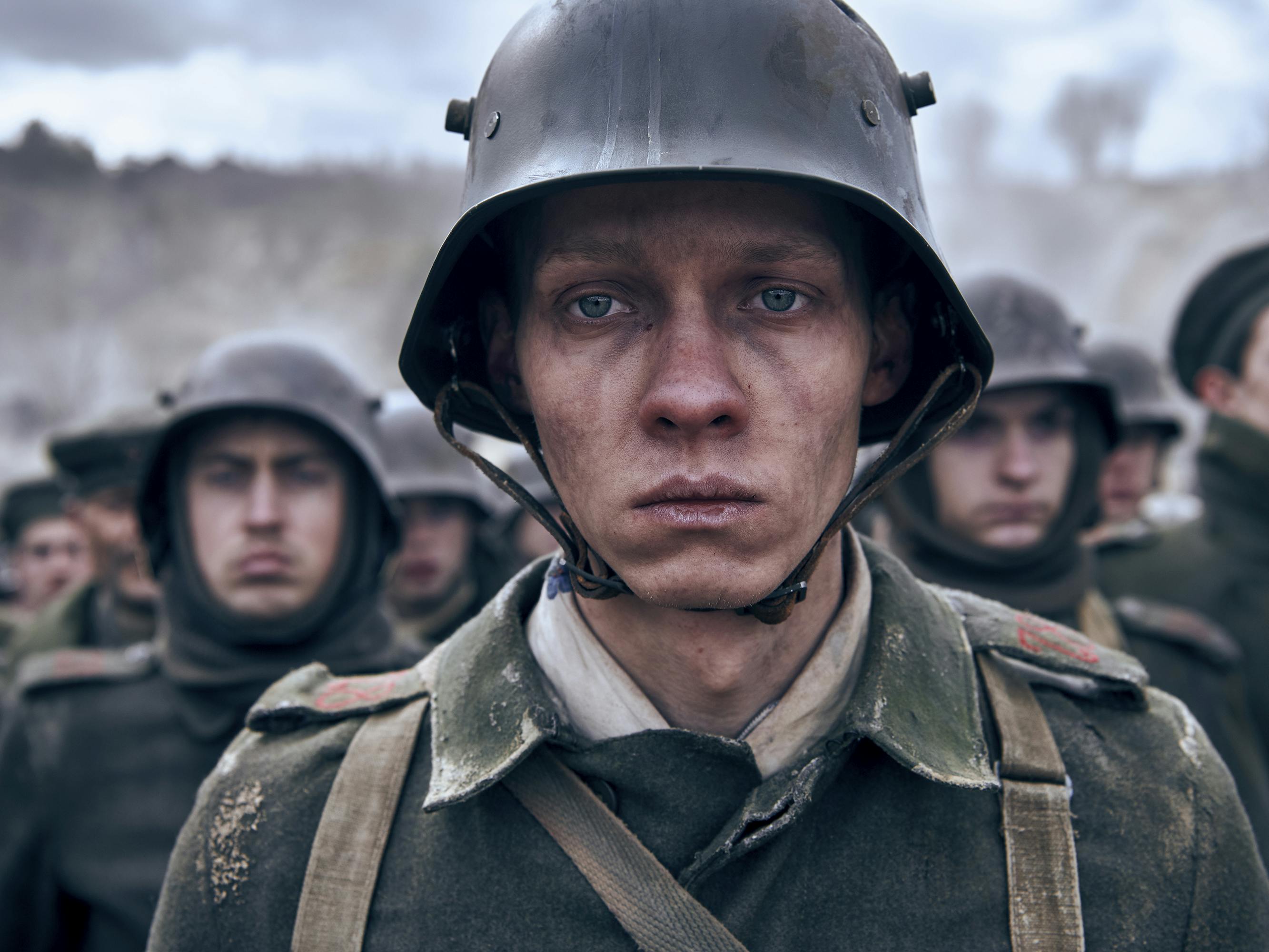 For Berger, grounding the story firmly in the German perspective was paramount, as was immersing the viewer in the terrifying experiences of protagonist Paul (Felix Kammerer). "Our view of war is marked by grief and shame, sorrow and death, destruction and guilt," Berger told Queue last year prior to the film's release. "I felt that making our history, background, and attitude towards war the driving force behind the movie was a huge and fascinating challenge. I wanted to make a movie that felt like, in order to make it, you would've had to have grown up in Germany."

In addition to Best Picture, All Quiet on the Western Front was nominated in the International Feature category, while Berger, Lesley Paterson, and Ian Stokell were nominated for the film's adapted screenplay. The visceral drama racked up numerous nominations in crafts categories as well: cinematographer James Friend received a nomination, as did production designer Christian M. Goldbeck and set decorator Ernestine Hipper. "Our concern was to represent the steady fall and the ordeal of our protagonist Paul as immediately as possible, to experience it as closely and realistically as possible without exaggeration," Goldbeck told Queue. "It's not only about seeing the set, the scene — you should be able to smell it." Heike Merker and Linda Eisenhamerová were nominated in the Hair and Makeup category, composer Volker Bertelmann was nominated for Original Score, Frank Petzold, Viktor Müller, Markus Frank, and Kamil Jaffar share a nomination for the film's visual effects, and Viktor Prášil, Frank Kruse, Markus Stemler, Lars Ginzel, and Stefan Korte earned a Sound nomination.
GLASS ONION: A KNIVES OUT MYSTERY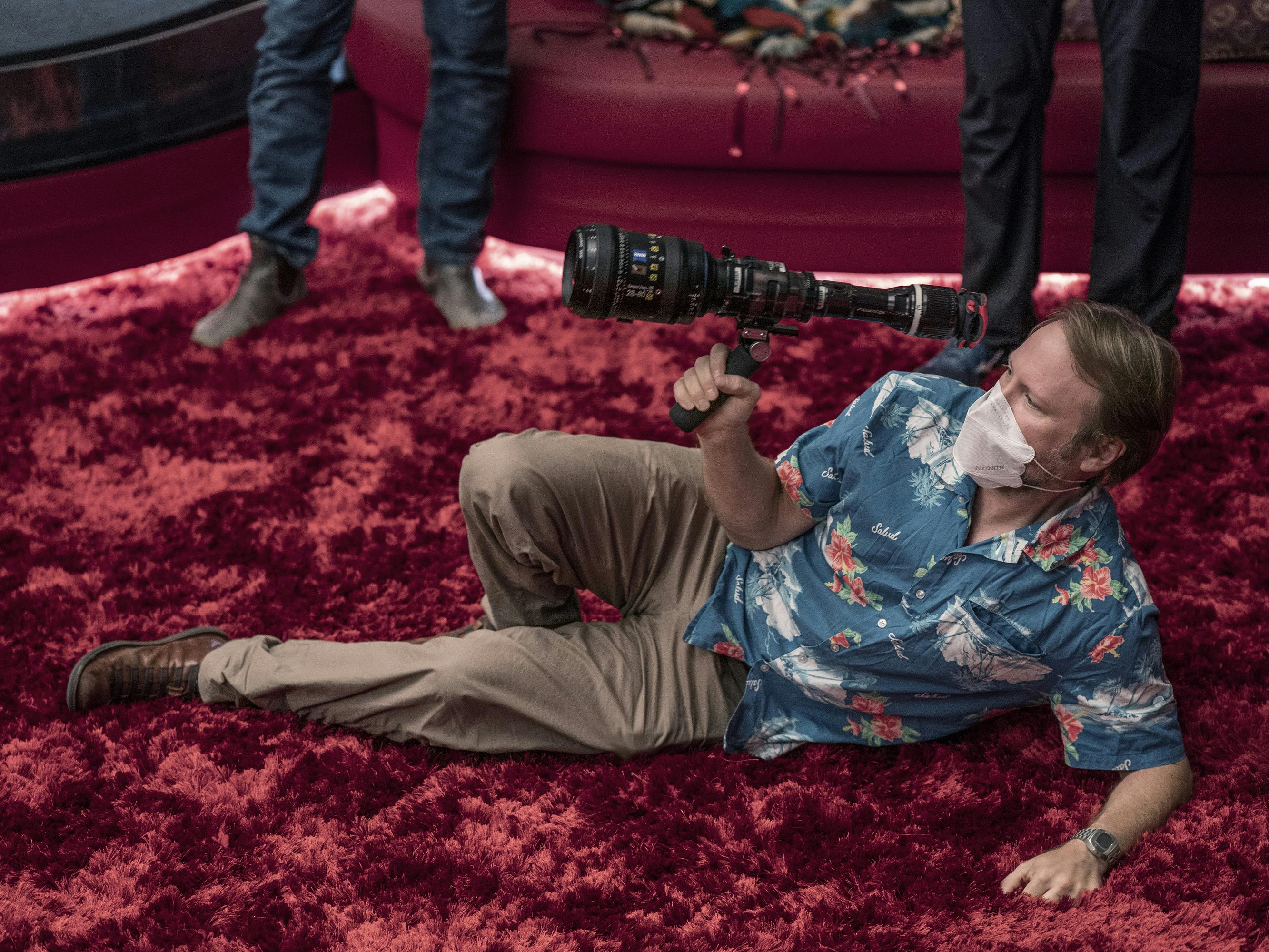 Photograph by John Wilson
Having grown up on Agatha Christie novels and Alfred Hitchcock films, writer-director Rian Johnson channeled his affinity for the mystery genre into 2019's Knives Out, which earned him an Original Screenplay nomination. Now, Johnson's sequel, the crowd-pleasing whodunit Glass Onion, has matched that success, charming its way to an Adapted Screenplay nomination. 

Ever since its September 2022 premiere at the Toronto International Film Festival, Glass Onion has won widespread admiration for its head-scratching thrills and its clever send-up of contemporary culture. Johnson sets the story on a remote island where a self-styled group of "disruptors" has gathered for a weekend getaway that takes a deadly turn. "The idea [I had was] . . . let's write a whodunit that takes place in America right now, and let's engage with what's happening right now," Johnson told Queue's Krista Smith in 2022. "Not that these are huge social message or political or cultural movies — they're mostly entertainment."
GUILLERMO DEL TORO'S PINOCCHIO & THE SEA BEAST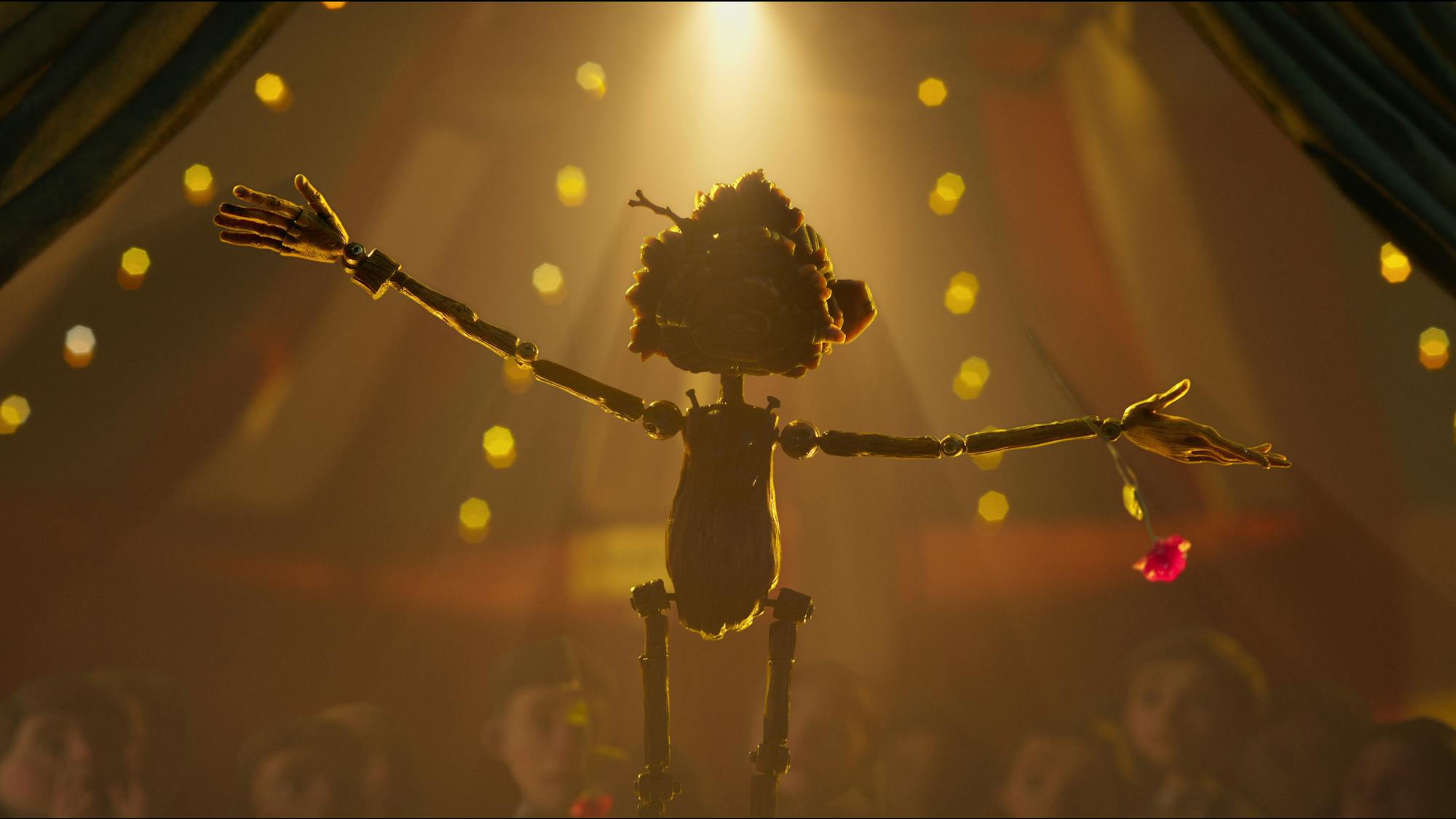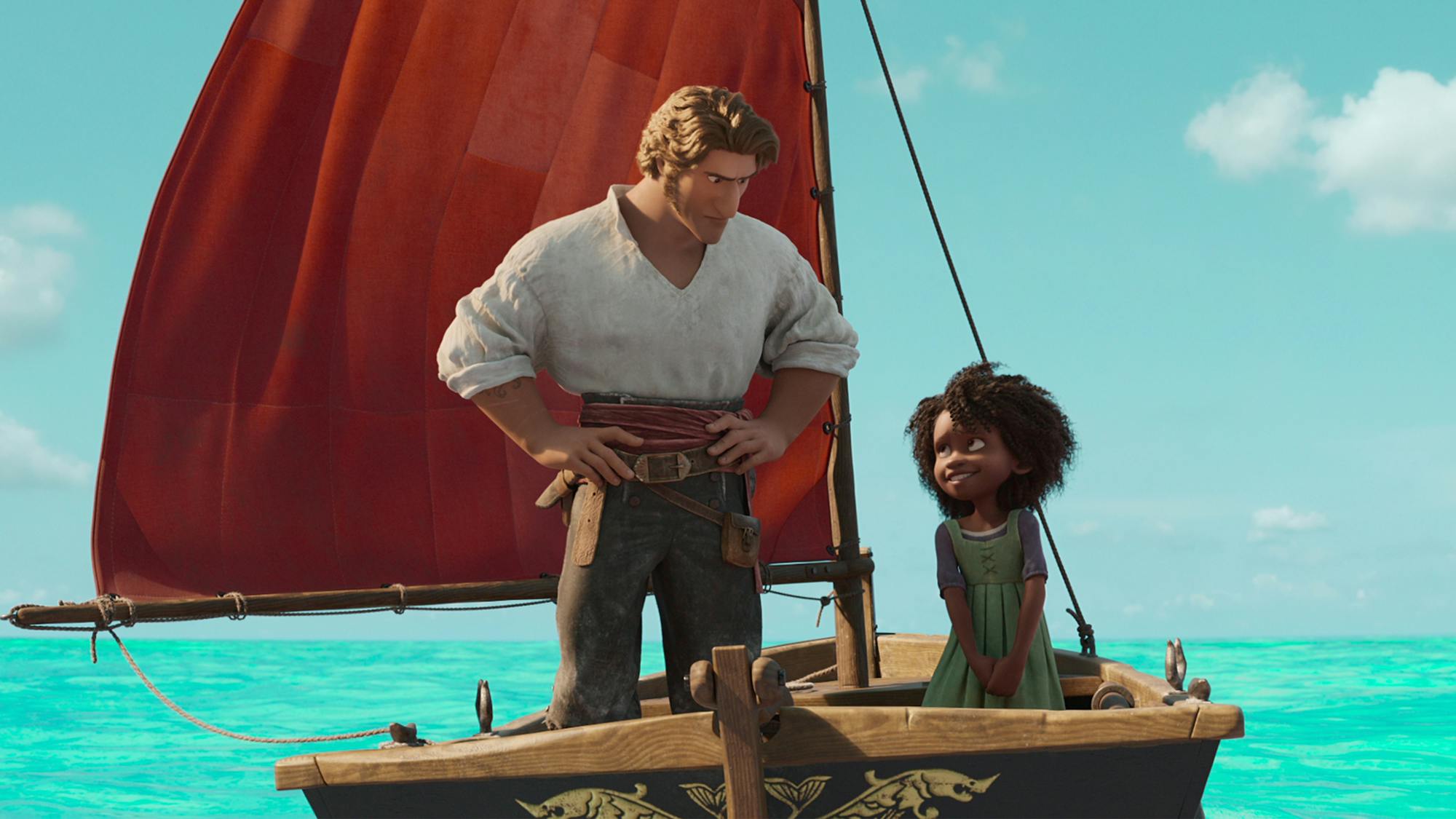 A labor of love years in the making, Guillermo del Toro's Pinocchio returns the widely beloved The Shape of Water writer-director to the Oscar conversation, this time with his first nomination for Best Animated Feature alongside co-director Mark Gustafson and producers Gary Ungar and Alex Bulkley. Their bold reimagining of Carlo Collodi's classic Italian fairy tale unfolds in Benito Mussolini's Italy, where aging woodcarver Geppetto (David Bradley) attempts to corral his errant puppet son (newcomer Gregory Mann). Guillermo Del Toro, who co-wrote the screenplay with Patrick McHale (Over the Garden Wall), notably dispenses with the idea that Pinocchio must strive to become a real boy to earn Geppetto's acceptance and love. "Contrary to [every other version of] Pinocchio, disobedience here is a virtue," del Toro told Queue. "And contrary to [every] other Pinocchio, it's Pinocchio that transforms the people around him, not transforms himself to please and be accepted by the people around him."

Joining Guillermo del Toro's Pinocchio in the race for Best Animated Feature is writer-director Chris Williams's film, The Sea Beast. For his latest, Williams, (Bolt, Big Hero Six, Moana) returns to the animation category alongside producer Jed Schlanger with a rousing, seafaring adventure about a plucky protagonist who upends the hunt for a mythic creature and changes the course of hunting history. "She is someone that can really go after what she wants, has strong opinions, and is passionate enough to really pursue her dreams," Williams says of hero Maisie Brumble (Zaris-Angel Hator). "Ultimately, she's someone that can change the world because she has the superpower of a nimble way of thinking about things and is adaptable to new ideas."
BARDO, FALSE CHRONICLE OF A HANDFUL OF TRUTHS
Photograph by Limbo Films, S. De R.L. de C.V.
For his first feature film since 2015's Oscar-winning historical drama The Revenant, internationally acclaimed writer-director Alejandro González Iñárritu returns to his native Mexico to tell the story of a renowned Mexican journalist (Daniel Giménez Cacho) who grapples with his identity, familial relationships, and the folly of his memories while visiting his homeland after years away. The result, BARDO, is a visually dazzling and intellectually engaging cinematic experience that's as challenging as it is rewarding to watch. The film received a nomination for its breathtaking 65mm cinematography courtesy of Darius Khondji (Amour, se7en), who earned an Oscar nominee in 1997 for Evita.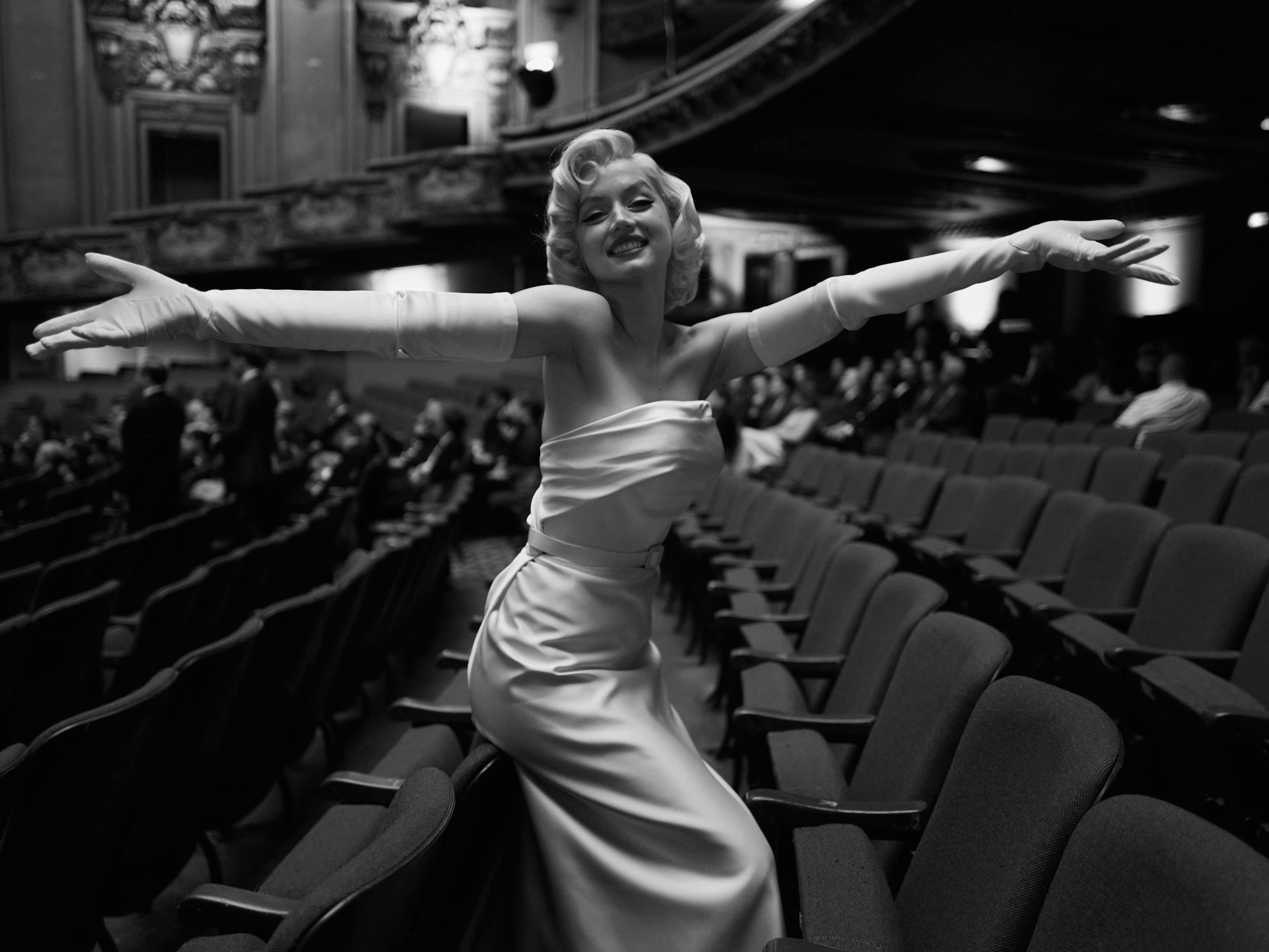 Photograph by Greg Williams
Long before Andrew Dominik's provocative film Blonde was released, Ana de Armas's star-making performance in the fictionalized biography of Marilyn Monroe's tumultuous life was highly anticipated. Yet, once the film premiered at the Venice Film Festival in 2022, de Armas's astonishingly brave performance surpassed any and all expectations. Now she's an Oscar nominee for her fearless work in the film, which dramatizes the icon's struggle to exist as Norma Jeane Baker while being famous the world over as sex symbol Monroe. "As an actress, you don't get roles like this," de Armas told Queue. "You don't get to live an experience like this and a process like this. It was a crazy, beautiful opportunity."
DOCUMENTARY SHORT SUBJECT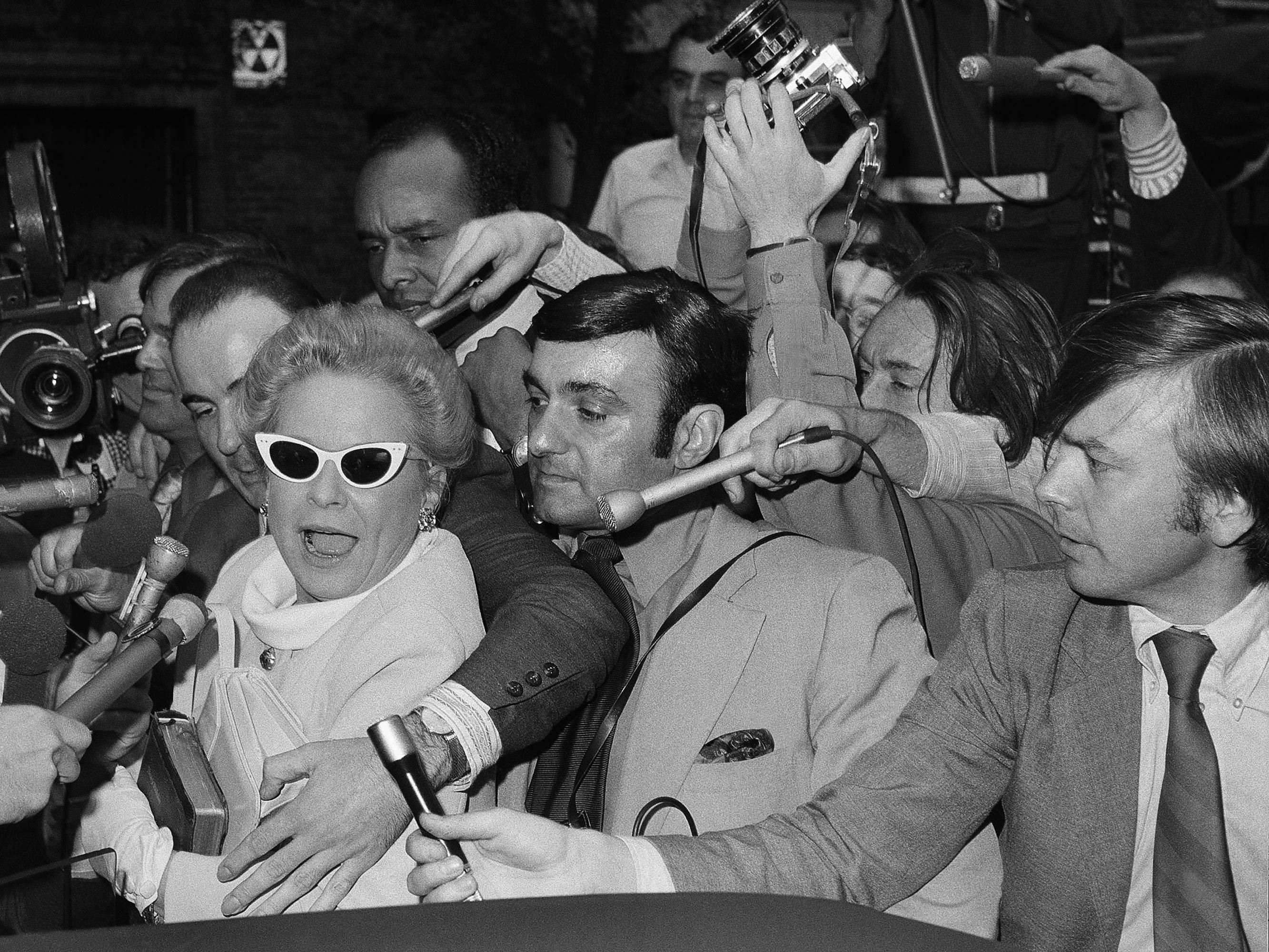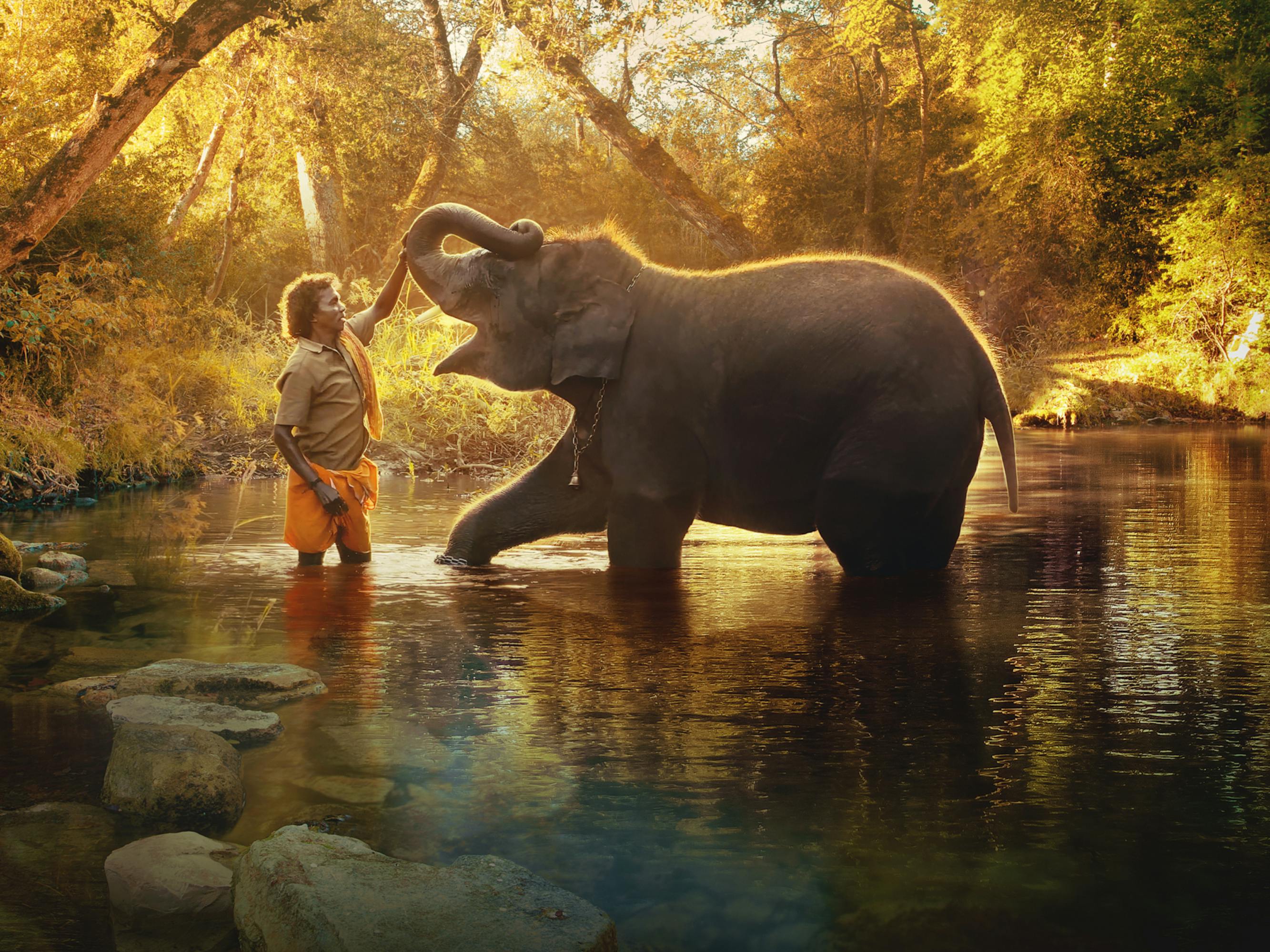 Nominated in the Documentary Short category, The Martha Mitchell Effect reframes the narrative of Watergate to include the pivotal role played by whistleblower Martha Mitchell, wife of Richard Nixon's attorney general John N. Mitchell. Co-directed by Anne Alvergue (The Business of Birth Control) and Debra McClutchy (The Booksellers), the film features interviews with experts though the story is told largely through archival footage, the infamous audio tapes that Nixon recorded during meetings in the White House, and candid TV interviews with Mitchell herself, conducted while she was in the eye of the political storm.

Also nominated in the category, The Elephant Whisperers follows Bomman and Bellie, an Indigenous couple in south India, who devote their lives to caring for an orphaned baby elephant named Raghu, forging a family like no other. Director Kartiki Gonsalves spent five years chronicling Bomman and Bellie for the affecting nature documentary, which highlights the beauty of elephants, the dangers they face, and the vital importance of valuing the wonders of our natural world.