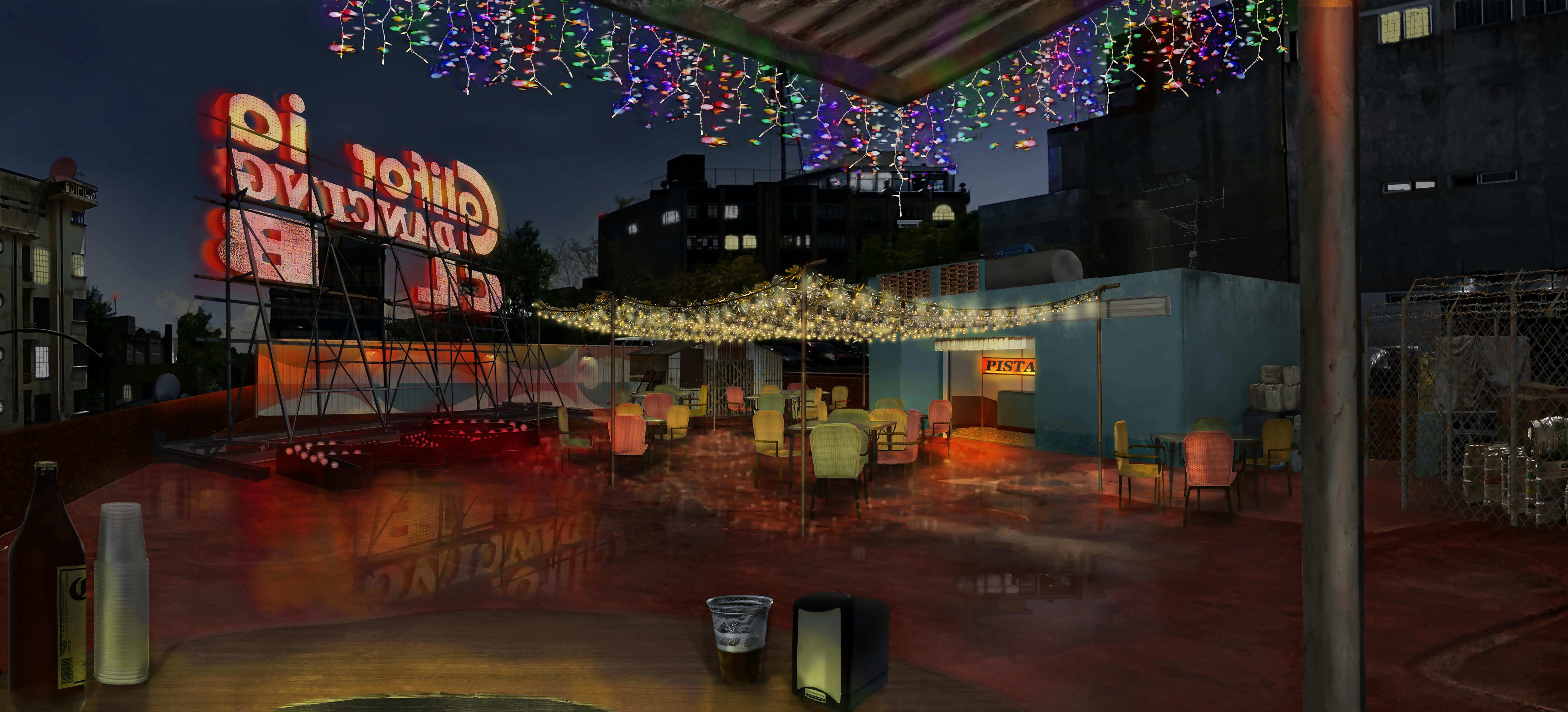 Eugenio Caballero designs the magical world of Alejandro González Iñárritu's BARDO, False Chronicle of a Handful of Truths.
With BARDO, False Chronicle of a Handful of Truths, acclaimed writer-director Alejandro González Iñárritu and his production design team take visual storytelling to new heights.

The story of esteemed journalist Silverio Gama's (Daniel Giménez Cacho) return to Mexico City after decades spent in America, and the existential questioning he embarks on, is told through dreamlike vignettes, memories mixed with history. "I love this line from Luis Buñuel: Cinema is a dream, directed," says Iñárritu. "This movie is a dream directed, a journey inside that became reality. If you have the opportunity and the privilege to flesh out a dream, you become obsessed."
Equally dedicated were Oscar-nominated cinematographer Darius Khondji (Amour, Se7en) and Oscar-winning production designer Eugenio Caballero (ROMA, Pan's Labyrinth), who Iñárritu brought on to develop the visual language of the film. "As much as it talks about Silverio as a character, this film is also set in Mexico City," says Caballero. "For me, it is important to understand that there is another way of looking at the city." 

Iñárritu's Mexico City comes alive with possibility in BARDO, reflecting the attention that Caballero and his team paid to each detail of the dreamscape. "We worked on every facade so that every piece of graffiti, every bit of urban art had a particular meaning," says the designer. "We went facade by facade, curtain by curtain, tone by tone. We left some stores the same, others we transformed so that they could have a mixture of epochs." The production team sketched out each set with precision, adding texture to a film that hovers somewhere between reality and fantasy. BARDO's production design team paints an exquisite landscape in which Silverio's memories roam free and Iñárritu's vision becomes cinema, his dream directed.