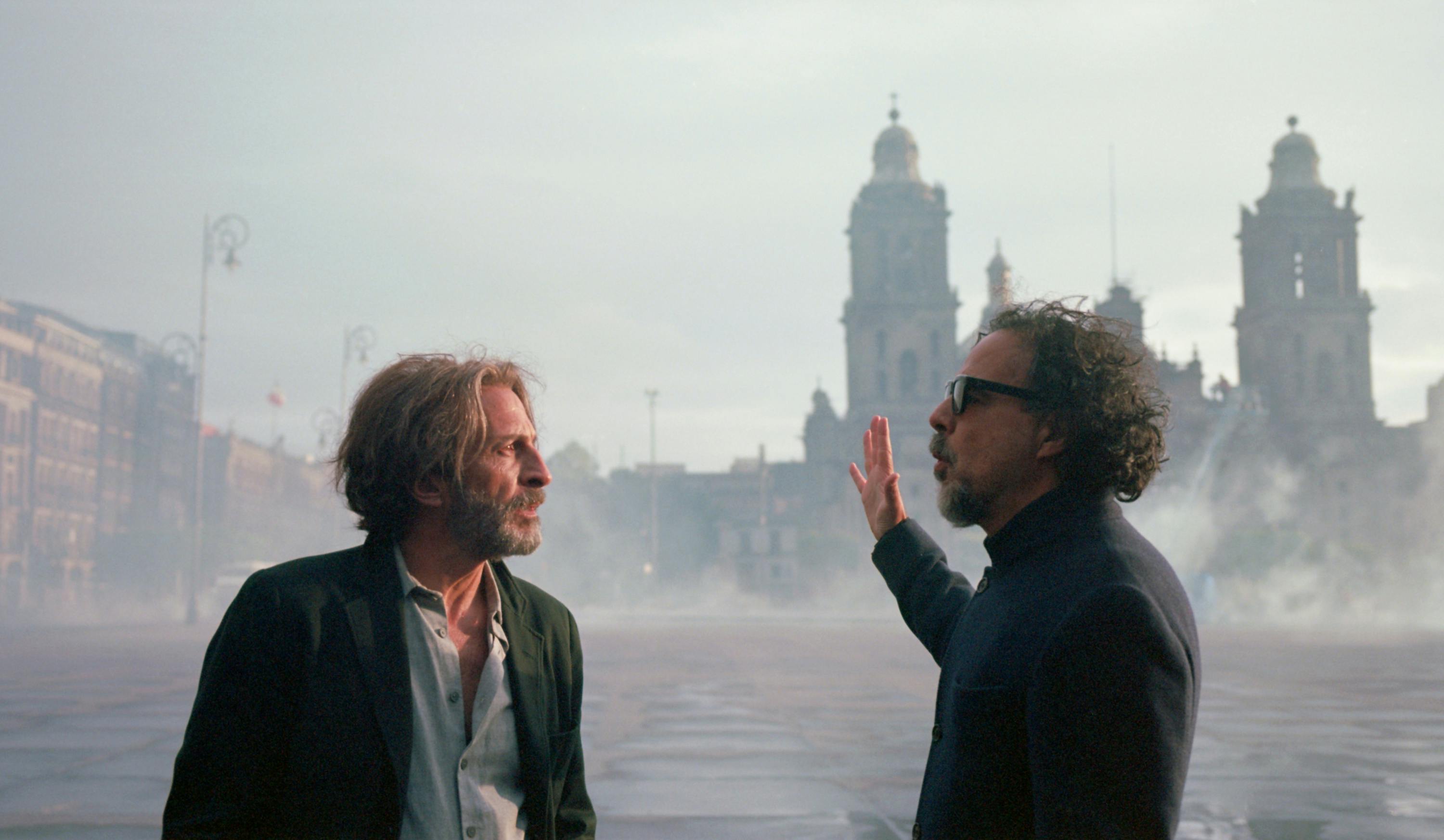 BARDO Brings Home Alejandro González Iñárritu
There's a famous saying in Mexico that goes "The Three Musketeers are not the same twenty years after." The phrase refers to the toll time takes on the physical and emotional vitality of the characters created by Alexandre Dumas — Porthos, Athos, Aramis, and D'Artagnan — in the sequel to the classic adventure saga. It suggests that youth will always be more valuable than seniority.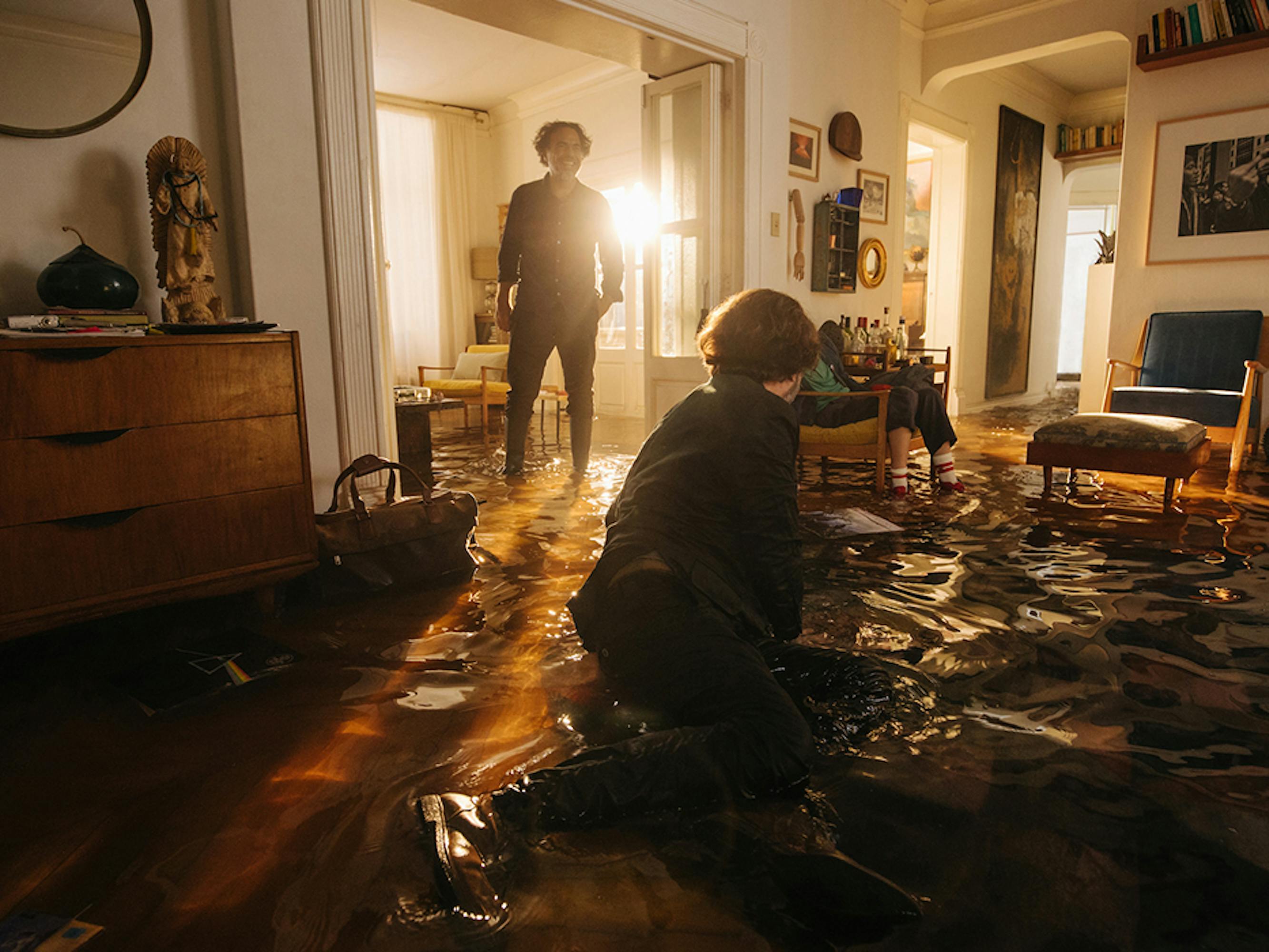 One of Mexico's greatest filmmakers is the living embodiment of the fallacy of that notion. Twenty-two years after his searing debut Amores Perros (Love's a Bitch), Alejandro González Iñárritu returns to Mexico for his latest movie, BARDO, False Chronicle of a Handful of Truths, arguably his most accomplished work to date. Unlike The Three Musketeers, over the last two decades Iñárritu has seemingly managed to hold back the hands of time. The grays in his curly, dark hair are directly proportional to the talent and maturity that have permeated his career following Amores Perros. In addition to the prizes won and the avalanche of laureate adjectives he has earned film after film, Iñárritu has become a titan of modern cinema who has dissected frustrated desires and death as a natural path in our earthly experience, as few filmmakers have. Iñárritu's cinematic success was both immediate and profound. Already a well-positioned name in the creative universe thanks to his work as a radio broadcaster and producer at Televisa—Latin America's largest television network—he unleashed a hurricane with Amores Perros, which became a social and cultural phenomenon without precedent in Mexico.
A New Century and a Shift in Filmmaking
In the year 2000, a new millennium had begun with the most significant political metamorphosis in the country's history, when a candidate from the opposition party was elected president for the first time in more than 70 years. Iñárritu and his co-screenwriter Guillermo Arriaga grasped the political circumstances of that time; Amores Perros acted as an autopsy of the decaying dreams of a population that was undergoing the breaking of social paradigms. The three stories in the movie questioned Mexican values and fears, which were so deeply rooted that they could be thought of as each color in our flag: motherhood, aspiration, and family. As seen through the film's lens, these societal pillars become mortal sins.

However, there is another key aspect in the conceptual soul of Amores Perros: Mexico City itself as the central protagonist. The country's capital is captured with its grayish avenues and traffic bottlenecks, its biblically scarred slums juxtaposed against upscale neighborhoods with grizzly secrets hidden behind each door. Perhaps not since 1950's Los olvidados (The Young and the Damned) have we seen Mexico City portrayed as such a powder keg, populated with characters that can do little more than be born, grow up, and die in this urban chaos.

The search for our place in a certain time and space has been Iñárritu's motif throughout his career. His films are existentialist odysseys that explore the often painful consequences of our attempts to find the roles we play in our own lives. In 2003's 21 Grams, in which a freak accident brings together three strangers, Naomi Watts's grieving mother Cristina notes, "Whoever looks for the truth deserves punishment for finding it."

In 21 Grams, also co-written with Arriaga, death becomes the touchstone for defining our place in the universe. However, in 2006's Babel, which concludes Iñárritu's "Death Trilogy," coincidences and language weave together the intersecting destinies of four different families from around the globe.

Iñárritu's preoccupation with life and death continues with 2010's Biutiful, starring Javier Bardem as a terminal cancer patient seeking to leave the world on his own terms. Iñárritu delves into mournful apologies, this time from the perspective of a low-level criminal wrestling with guilt, suffusing his tragic tale with a hint of surrealism. In 2014's Birdman or (The Unexpected Virtue of Ignorance) meanwhile, Michael Keaton's Riggan Thomson, whose fame was fueled by playing a superhero in the 90s, ruminates on his professional legacy, fearing his comic book celebrity will forever overshadow his more serious accomplishments long after he's gone. Like many of Iñárritu's protagonists, the actor is in the throes of existential crisis, unable to find peace in any facet of his life; he can't understand that the first step to reconciliation in a personal war is to make a truce with his past. Finally, in Iñárritu's masterful historical epic, 2015's The Revenant, revenge is a sort of sacred relic that provides hopeless nineteenth century frontiersman Hugh Glass (Leonardo DiCaprio) with a divine purpose in the wake of his son's murder, even if it can never again make him whole. 

With Birdman, which earned four Oscars including Best Director and Best Picture, he and cinematographer Emmanuel Lubezki created the illusion that the entire film unfolded as one continuous shot. Over his career, Iñárritu has distinguished himself not only as a gifted visual stylist and skilled technical craftsman who is keen to boldly experiment with form, but also as a great intellect willing to probe some of life's greatest mysteries through his work.
The Homecoming
Iñárritu's return to Mexico with BARDO is highly anticipated. This phenomenon, that of the "Prodigal Son," an established Hollywood filmmaker who returns to his native country to make a film, has long been a path of filmmakers. One of the first examples was Fritz Lang, lord and master of German expressionism, who emigrated to North America to escape from the Nazi regime and became one of the masters of film noir. After nearly three decades in Hollywood's fledgling studio system, he concluded his career with epic works back in Western Germany.

Luis Buñuel was another case much closer to Mexican culture. After wandering around Spain and France, this genius of surrealism went into exile in America and shot many of his most significant films in Mexico. Several years later, he returned to Europe where he would produce at least three of his classic works: Belle de Jour, The Discreet Charm of the Bourgeoisie, and That Obscure Object of Desire. 

More recently, Ang Lee, a man who focused on stories about duality between Taiwanese traditions and the influence of modern values during the first half of his career, shot three movies in the United States prior to the biggest hit of his career at the time, the Taiwanese gem Crouching Tiger, Hidden Dragon. And lastly, Paul Verhoeven, the most successful Dutch filmmaker in history, returned to Europe to prove that Hollywood tropes and multimillion dollar budgets had not diminished his ability as a storyteller, releasing the most successful film in the Netherlands: Black Book, followed by the spectacular thriller Elle. With BARDO, Iñárritu is set for another instance of creative revolution, a story of Mexican authenticity and a son returning home.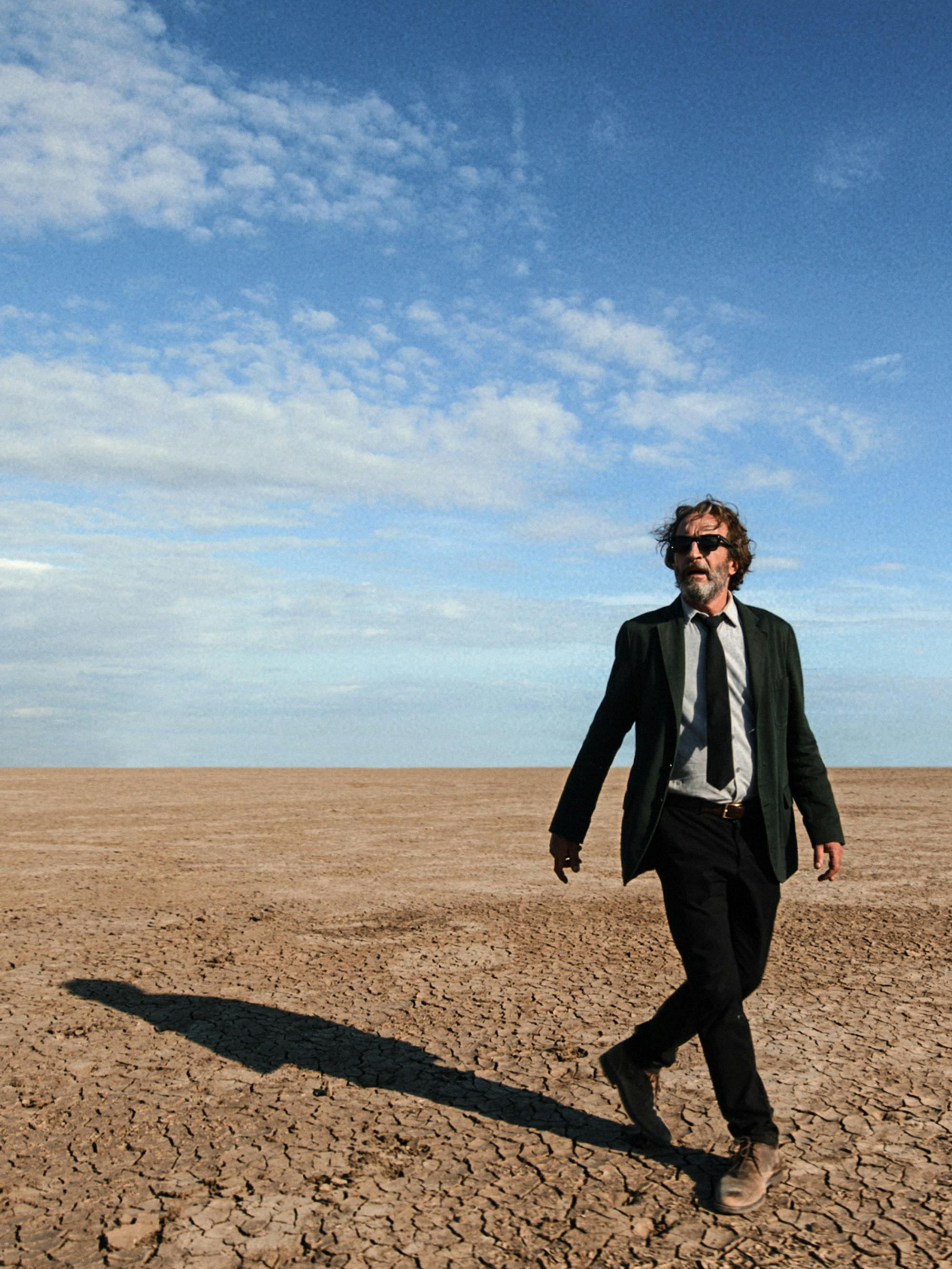 BARDO 
BARDO, meaning the space between life and death, showcases both Iñárritu's facility for existential comedy and his exemplary technique with a tale set once again in Mexico City — though neither the present-day capital nor the turn-of-the-century metropolis of Amores Perros. The new comedy is set in the 1980s Federal District, as the capital was known until 2016, when Silverio Gama, a renowned journalist living in Los Angeles, wins an international award that brings him back to his country of origin. Upon his return, he faces a crisis that forces him to revisit past phobias and his own existence.Iñárritu wrote BARDO with an old friend, Nicolás Giacobone, with whom he previously co-penned the screenplays for both Biutiful and Birdman. But the movie's credits include such prominent new collaborators as Mexican production designer Eugenio Caballero, an Academy Award winner for his work on Pan's Labyrinth, and nominee for the film Roma (acclaimed dramas from Iñárritu's longtime colleagues and close compatriots Guillermo del Toro and Alfonso Cuarón). Mexican costume designer Anna Terrazas (Rudo y Cursi, Roma) also joined the team, as did Iranian cinematographer Darius Khondji (Se7en, Uncut Gems), shooting BARDO on location in Mexico City in 65mm.

As Gama, the filmmaker cast Daniel Giménez Cacho, one of the modern pillars of Mexican cinema, with Argentina's Griselda Siciliani as his wife. In an interview for several newspapers during this year's Guadalajara Film Festival, Cacho talked about working on BARDO: "I would describe it as a fantasy. It is a dream to me because I have never worked like that before, and I think I would never be able to do it again with such an amount of time and resources. We will see Mexico City as never before." Cacho admits that he approached his first collaboration with Iñárritu with a certain amount of trepidation, but ultimately he says he found the experience to be deeply creatively satisfying — one legend working hand-in-hand with another. "I thought, Ay nanita!," Cacho told Milenio Diario about the opportunity to join the project. "I consulted the I Ching, which I always do when I am faced with an important question, and something beautiful jumped out at me: 'Above the mountain, the thunder, the creative genius, below the lake and serenity.'"