What to know before you watch Alejandro González Iñárritu's expansive drama.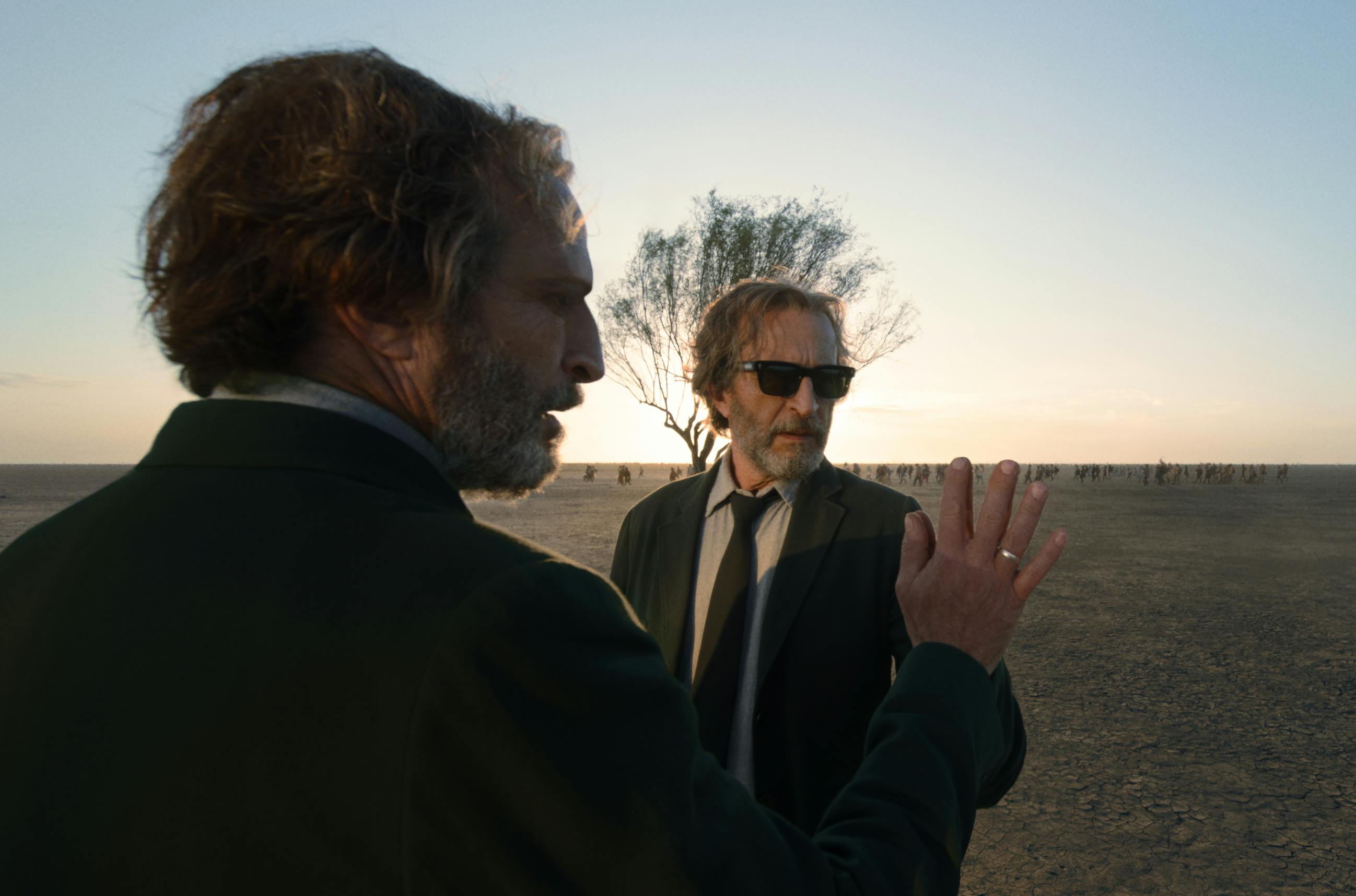 Before You Watch
BARDO, False Chronicle of a Handful of Truths
Alejandro González Iñárritu's latest film, BARDO, False Chronicle of a Handful of Truths, might be summed up as the story of esteemed journalist Silverio Gama, who returns from the U.S. to his hometown of Mexico City after years away and wrestles with issues of identity and belonging. And while that is, in part, the film's plot, BARDO is also brimming with imaginative turns and a rich cultural and historical legacy. If you aren't sure what to make of the film's title — or if you're unfamiliar with Mexican literature, film, and history — Queue's compiled a list of things to watch and read before you sit down to enjoy BARDO, False Chronicle of a Handful of Truths.
On the Title, BARDO, False Chronicle of a Handful of Truths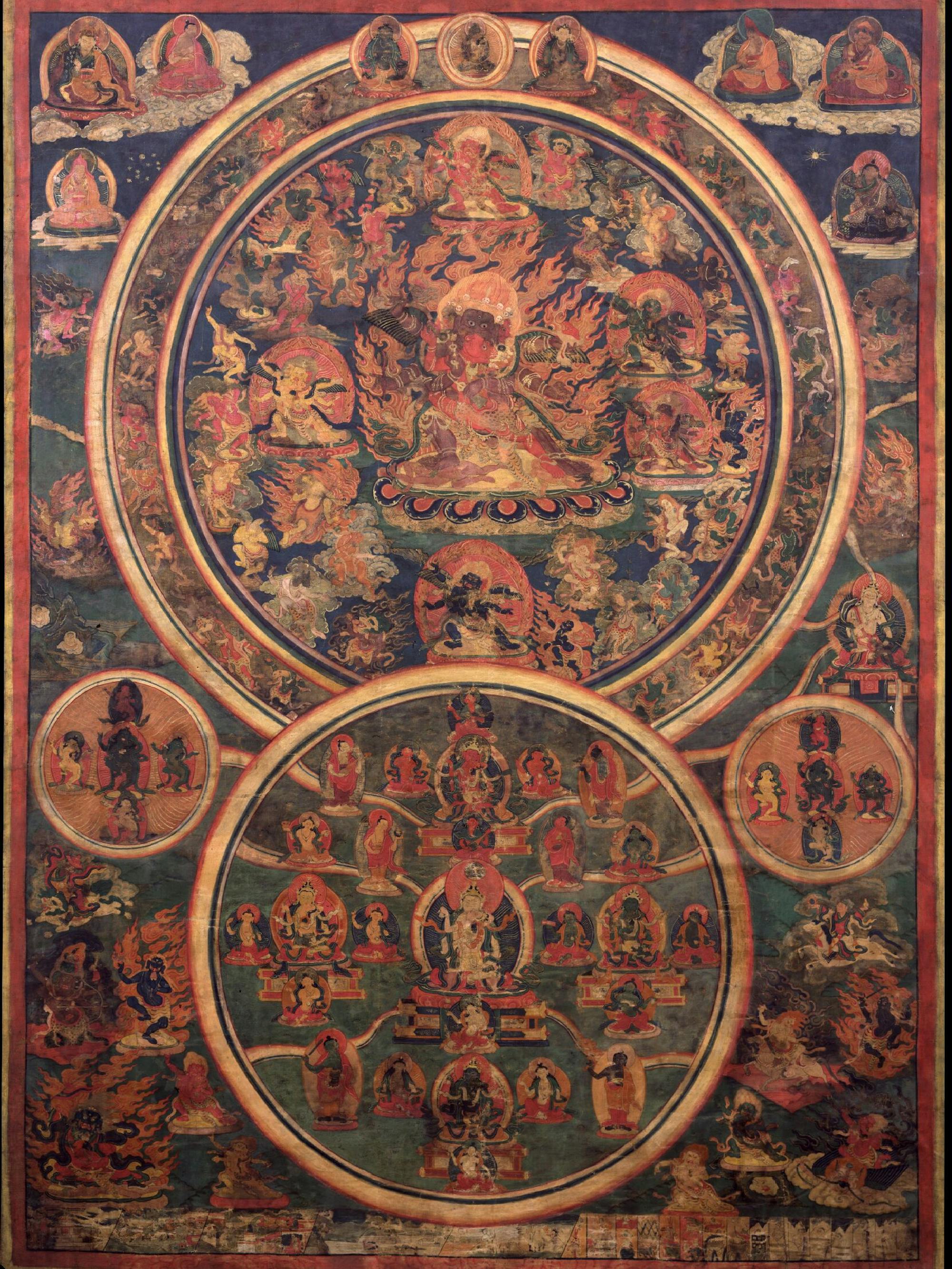 READ: The Tibetan Book of the Dead
First things first, BARDO, the film's title, refers to the Tibetan Buddhist idea of "the between," the space and time that bridges life and death, somewhat akin to the Catholic purgatory. To better understand the concept, read The Tibetan Book of the Dead, a compilation of Buddhist teachings concerning death and dying, including the Buddhist concept of bardo, also called "the Between."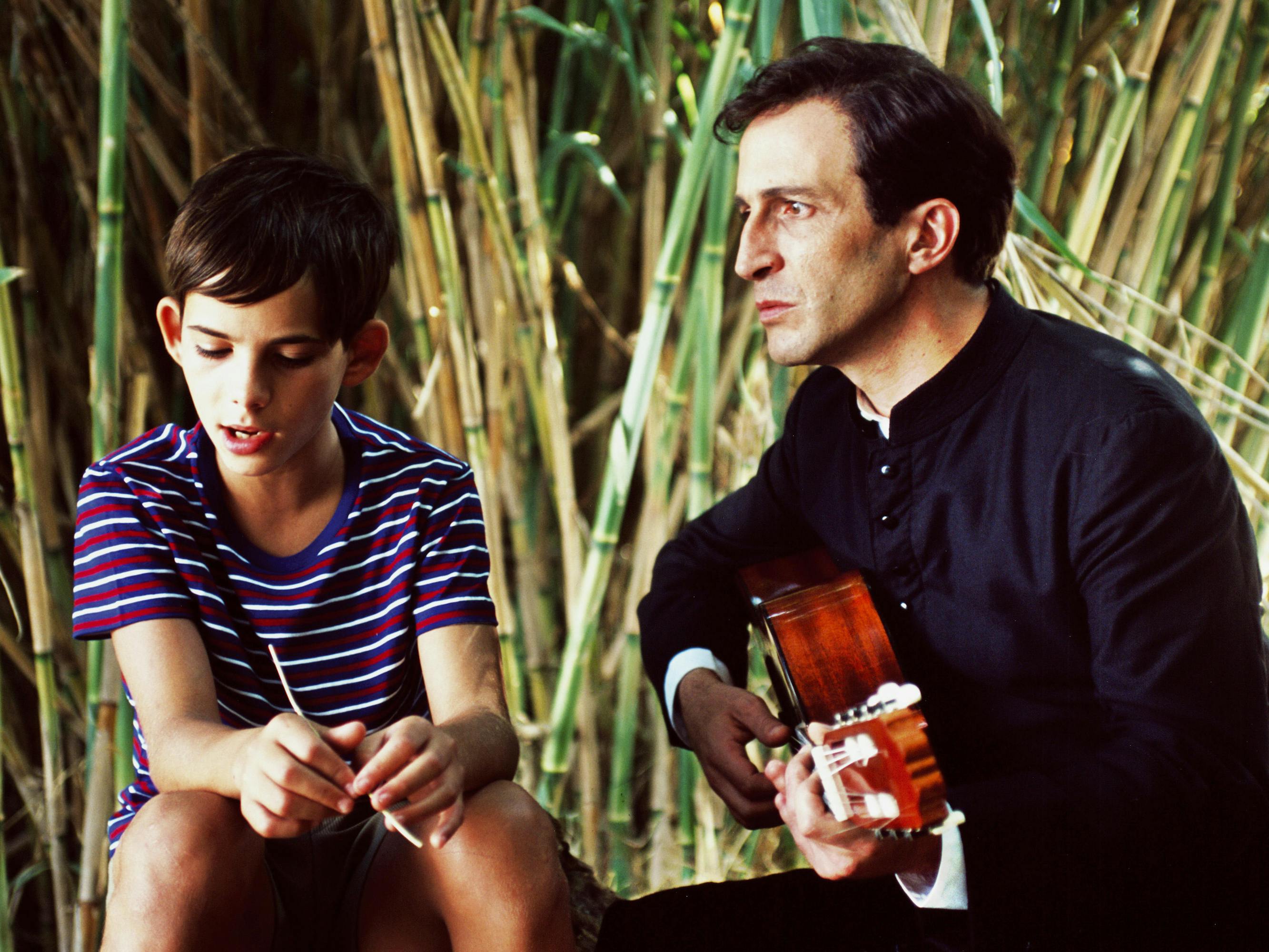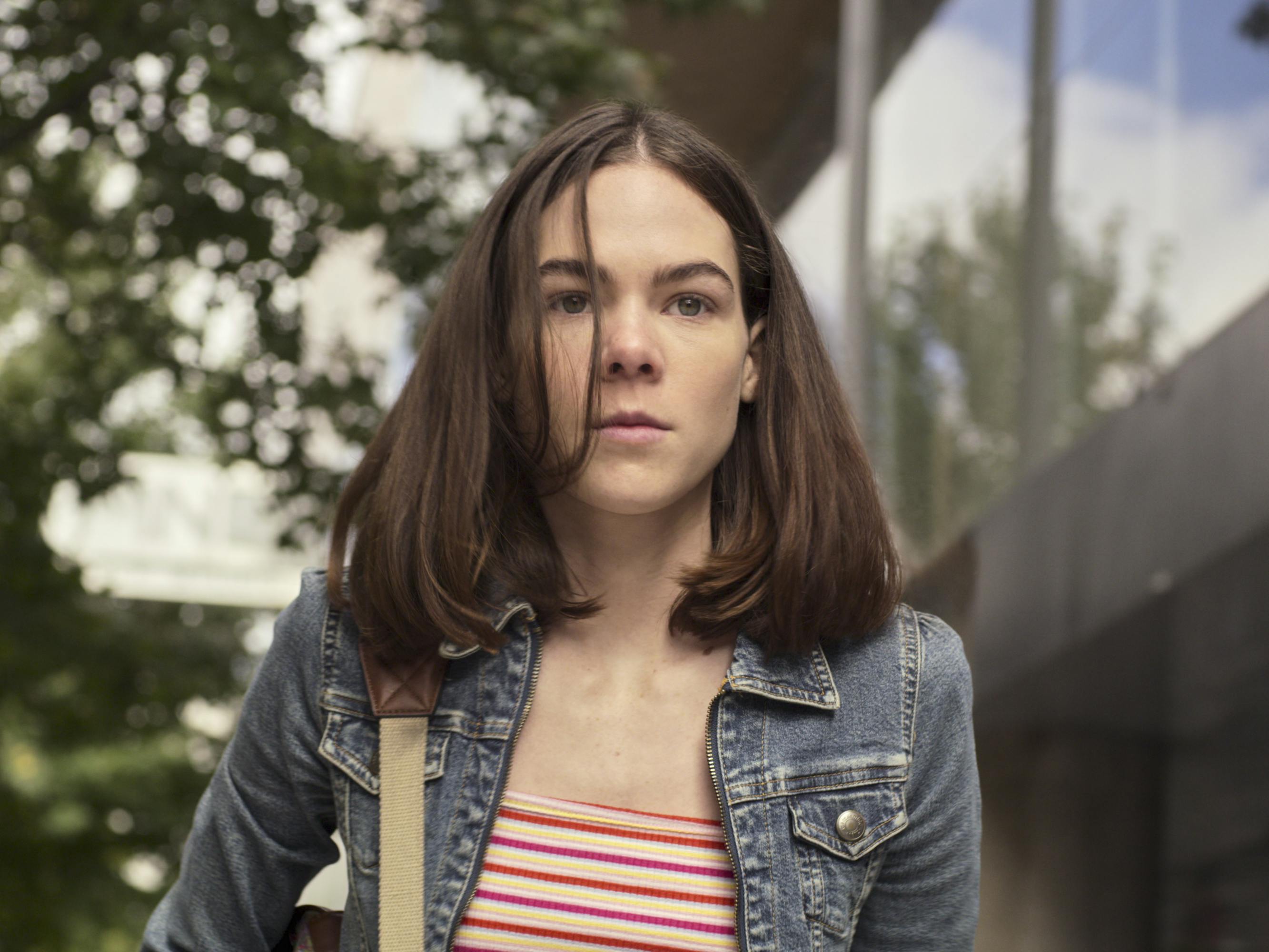 Along BARDO's winding, dreamlike journey, we thankfully have a guide: Silverio, played by Mexican actor Daniel Giménez Cacho. His wife Lucía is portrayed by Argentine actor Griselda Siciliani, and their children Camila and Lorenzo are played by Mexican actors Ximena Lamadrid and Íker Sánchez Solano. While this is Sánchez Solano's first onscreen role, familiarize yourself with the rest of the cast through their best-known work.

WATCH: La mala educación 
Giménez Cacho stars in BARDO as Silverio, a journalist returning home to Mexico (after living abroad in Los Angeles for years) to receive a prestigious award. Giménez Cacho previously starred alongside Gael García Bernal in the Pedro Almodóvar film, La mala educación (Bad Education). 

WATCH: Who Killed Sara? 
BARDO may be Lamadrid's breakout film role, but the actor rose to instant fame as the lead in Who Killed Sara? Giménez Cacho joined the cast in the show's second season, not as her father, but as Doctor Alanís, Sara's psychiatrist. 

WATCH: Educando a Nina
Siciliani's roots were in dance and musical theater, but it wasn't until her starring roles — yes, plural — in 2016's Educando a Nina that she became famous across Argentina. In the series, Siciliani plays twin sisters Nina and María, separated at birth, who meet up and decide to change places. 
On Great Directors' Semi-autobiographical Films
BARDO joins a growing tradition of great directors making semi-autobiographical films using fantasy and surrealism.

WATCH: 8½ by Federico Fellini
Hailed by some as the best film about filmmaking, and an undeniable classic, 8½ , by highly influential Italian director Federico Fellini, is his 1963 opus and an ode to the process of moviemaking in the auteur's signature, fantastical and avant-garde style. 

WATCH: The Hand of God by Paolo Sorrentino
The Hand of God is perhaps the least surreal of director Paolo Sorrentino's films, which include his Academy Award-winning The Great Beauty; instead it masterfully weaves a story based on the author's own childhood, and the loss of his parents, with the magic of local legends and directs the camera with a sense of endless possibility.

WATCH: The Tree of Life by Terrence Malick
Known for his spiritual, transcendent films, Malick doesn't stray far with his most personal project, 2011's Palme d'Or winning The Tree of Life, which spans a very wide swath of history: from the origins of the universe to Texas in the 1950s.
On Latin American Surrealism
BARDO draws heavily from the Latin American traditions of surrealism and magical realism. Immerse yourself in the worlds of these foundational authors before entering Iñárritu's.

READ: "The Aleph," Jorge Luis Borges
You can read any of Jorge Luis Borges's short stories —the Argentinian author is truly a master storyteller and poet. But why not begin with his iconic, surreal "The Aleph," named for a point in space that contains everything, at once? Like BARDO, the story features a fictionalized version of the author in a situation both real and perfectly unreal.

READ: Pedro Páramo by Juan Rulfo
If you've got a bit more time, check out a foundational Mexican novel, Pedro Páramo by Juan Rulfo, which, like "The Aleph," bears strong thematic similarities to BARDO. In it, a man goes to meet his father for the first time but finds a literal ghost town. 

READ: One Hundred Years of Solitude by Gabriel García Márquez
After feeling severe writer's block, Colombian author and Nobel prizewinner Gabriel García Márquez picked up Pedro Páramo, became inspired, and proceeded to write one of the most significant novels in world literature. A masterpiece of magical realism, the book weaves an intergenerational family story with politics and imagination.
In BARDO, Mexican history and politics are themselves characters. If you need to brush up, here are a few films you can watch — and an essay to read — to broaden your understanding of Mexican culture and history.

READ: 
"The Labyrinth of Solitude" Nobel prize winner Octavio Paz's essay about Mexican identity, and one of the poet-diplomat-writer's most well-known works. 

WATCH: 
¡Que Viva México! is director Luis Estrada's satire of the Mexican family, which finds a successful businessman named Pancho heading home to his small town, large family, and a fated inheritance. 

Patria, a film by Belascoáran author Paco Ignacio Taibo II about the formative period of Mexican history following the Spanish American War.

Ruido, a fictionalized tale, from director Natalia Beristáin, of a mother searching for her daughter, highlights the very real, ongoing tragedy of disappearing women.

Roma is Alfonso Cuaron's Oscar-winning portrait of Mexico City in the 1970s.
On Alejandro G. Iñárritu films
Because BARDO is the director's most complex and intimate work to date, you may want to watch or rewatch a few of his past works, namely those that deal in similar themes of belonging and identity confusion.

WATCH: Amores perros
Amores perros, the first film in Iñárritu's death trilogy (Amores perros, Babel, and 21 Grams), follows three different stories, all connected by a car crash. The auteur's first film, which was released in 2000, was nominated for the Academy Award for Best International Film, and was also the big break for actor García Bernal. 

WATCH: Babel
Similar to Amores perros, 2006's Babel also charts interwoven stories from across the globe and continues to explore philosophical themes of interconnectedness. It won Iñárritu the Best Director Award at Cannes. The film stars García Bernal, Brad Pitt, Cate Blanchett, and Kōji Yakusho.

WATCH: Birdman
2014's Birdman stars Michael Keaton as a man reckoning with his past and his creative future, much like BARDO's Silverio. The film won Academy Awards for Best Picture, Best Director, Best Original Screenplay, and Best Cinematography, and was nominated in five other categories.
On Darius Khondji's films
A major cinematographer, Khondji has worked with nearly every well-known director from Bernardo Bertolucci to Wong Kar-wai and David Fincher. Watch a few of his films to immerse yourself in the soaring visual language of BARDO. 

WATCH: SE7EN
David Fincher-directed, Academy Award-nominated SE7EN is a tense detective thriller starring Morgan Freeman, Pitt, and Gwyneth Paltrow. SE7EN was Khondji's first film outside of France and he was praised for his deft use of lighting.

WATCH: Okja
A gorgeous and imaginative film from director Bong Joon-ho, Okja features an all-star cast and a story that will reframe your relationship with food. Okja is only one of two films Khondji shot digitally, and the result is visually dynamic and exciting.

WATCH: Amour
Amour, Michael Haneke's film centers on two retired music teachers and their love for one another, with Isabelle Huppert as the couple's daughter. Amour was the winner of the Palme D'Or and the Academy Award for Best International Film in 2013, and was nominated for four other categories as well. Khondji creates a lustrous golden look throughout, setting the mood for this drama.