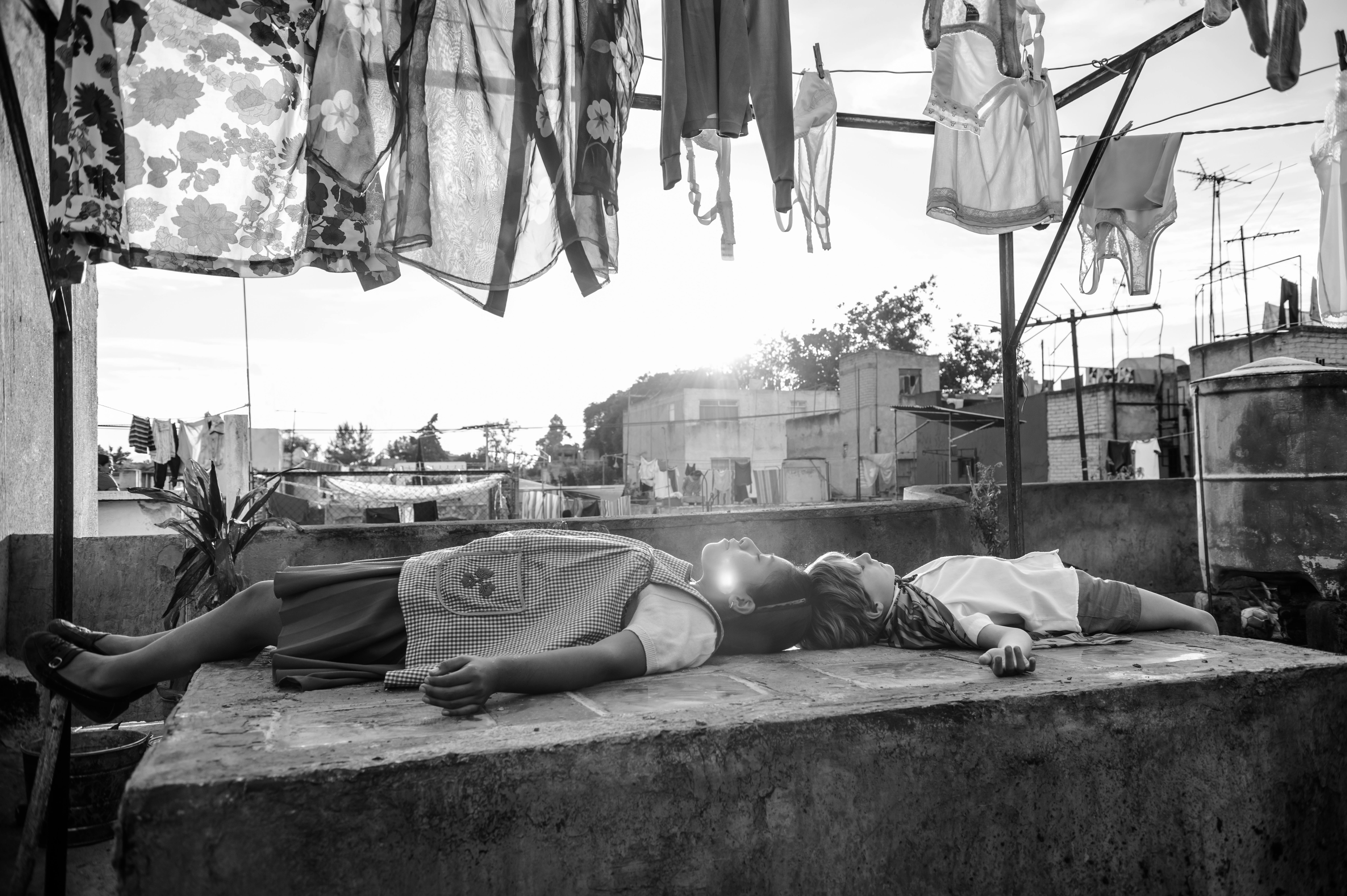 In the Time of Roma, Memory, and Space
How Oscar-winning Alfonso Cuarón's most personal film sparked a global conversation.
Alfonso Cuarón initially had reservations about making a film inspired by his childhood memories and centering on a domestic worker employed by a middle-class family in the director's native Mexico City. Yet the more time he spent developing the idea, the more strongly he felt he should tell a story tied to his real-life nanny, Liboria "Libo" Rodríguez. 

Ultimately, he parlayed that vision into Roma, a moving cinematic experience that earned rave reviews and countless accolades, including 10 Academy Award nominations in 2019. Chronicling a year in the life of a middle-class Mexican family in the early 1970s, the film centers on domestic worker Cleo (Yalitza Aparicio) and their employer Sofia (Marina de Tavira), a mother of four struggling to cope with her husband's extended absence. Together, the women come to find a new sense of love and solidarity against a backdrop of social unrest — this is a time in the history of a nation when class and race are perversely intertwined.

To say that Roma is Cuarón's most deeply personal film would be an obvious understatement. It is named for the Mexico City neighborhood where he grew up — now a highly desirable cosmopolitan district, yet in 1970, it was a fading gem that had descended into disrepair after decades of neglect. Cuarón wrote, directed, and produced the film, and also served as his own cinematographer and co-editor. He revisited and, when necessary, reconstructed locations from his past, including his childhood home. 

By almost every measure, Roma was a risky undertaking, and Cuarón kept his artistic venture secret even from his closest friends. "Curiously, it ended up serving the film," Cuarón says of keeping the film's details to a minimum. "Also, as a filmmaker, I wanted to question the processes of how I have made films. There is a conventional way, how I've done it. I wanted to reinvent my own process by going into a process where I didn't know how to do things."
Cuarón sat down to talk about Roma with journalists Lydia Cacho and Javier Risco following the release of his film in 2018. An insightful conversation with the director began with the parameters he chose to work within and the surprises that followed. He describes making the film as "chaotic" at times, but he never swayed from one principal theme.

"I wanted to make a film that was both intimate and universal," the Mexican director explained, adding that he firmly wanted to make a film that "spoke to everyone. I hope that you identify with Roma and that it transports you to your past, awakening your memories."

Known for such celebrated films as A Little Princess, Y tu mamá también, Harry Potter and the Prisoner of Azkaban, and Children of Men, Cuarón's groundbreaking 2013 film Gravity, a visually astonishing sci-fi drama about a grieving astronaut alone in space, had propelled him to stratospheric, international acclaim and earned him the Best Director Oscar. 

Despite his impressive track record, the director had concerns that Roma might simply be too specific to appeal to moviegoers. "I don't know if anyone is going to be interested in seeing it," Cuarón recalled telling his brother, Carlos, a screenwriter and collaborator. 

Working in Mexico for the first time in 17 years, Cuarón had initially planned to shoot in his former home, but renovations and updates to the property completed in the intervening years had greatly changed its interior. Instead, production designer Eugenio Caballero oversaw the construction of a household set that mirrored Cuarón's family residence down to the last exacting detail, from the placement of the furniture to the tile on the floor."You focus on a detail and the memory begins to manifest itself," Cuarón says "Things that you had completely hidden begin to manifest and lead you to other details. But you can get lost in that labyrinth of memories, too."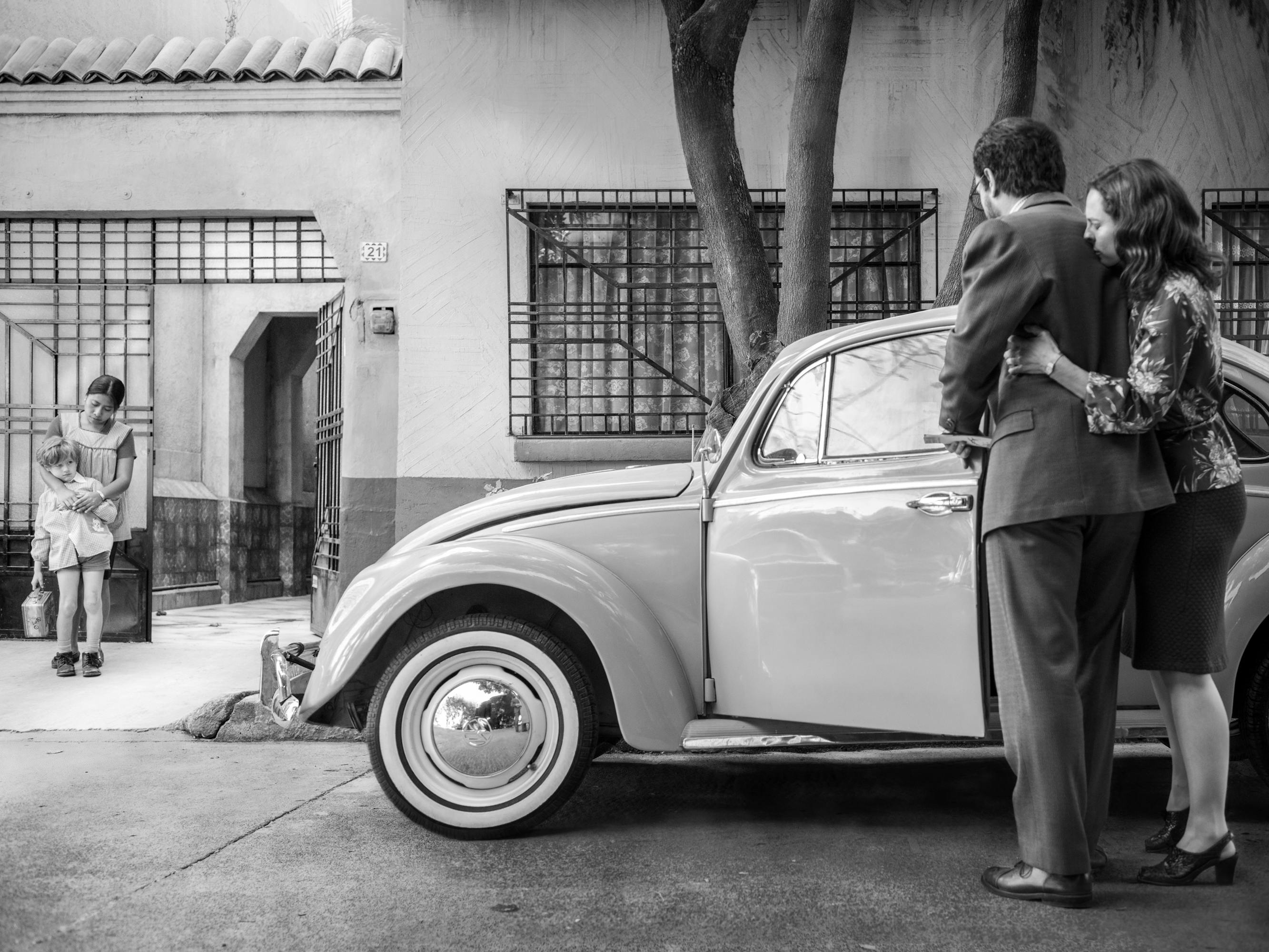 As a way not to get trapped in memory loops, Cuarón researched the era, but that also came by way of having conversations with family, siblings, and the memories tied to his nanny, Libo. "It was fundamental to work with Libo's memory because it was a memory within the same social bubble in which I coexisted with her in my house and my neighborhood," the filmmaker says. Based on those conversations, Cuarón wrote a very detailed and dense script that even included notes on sound orchestrations for the film. What it didn't necessarily have was a conventional three-act dramatic structure.

"After the memory process, I wrote [the script] in three weeks without questioning narrative," the director says. "I wrote it without thinking if it was going to be long or short, if it had structure, no structure. I was just emptying those memories. And I didn't share it with anyone, not even with [fellow filmmakers and longtime friends] Guillermo [del Toro], or with Alejandro [González Iñárritu], or with anyone."

On set, Cuarón would offer verbal guidance about a particular set of scenes, then allow the sequence to take shape in long, uninterrupted takes. Change was constant on set, as the actors and filmmaker would together make important creative discoveries, often resulting in a certain kind of controlled chaos. Cuarón says the experience was "wonderful because life is that: There is no fixed order."

In some cases, scenes were shot up to 60 times, with each take informing the next. "You're wanting to make sure you're getting the right things: the right location, the right props, and most of all, the right actors," Cuarón says. "Then you start shooting and you keep trying to refine things — if that wall needs to be repainted, [you repaint it]. And so as the weeks go by, you are also adjusting with the production team." Cuarón spoke at length with those around him about the interpersonal dynamics and the complexities of the relationships among the characters, all rooted in the realities of his own experience. Domestic workers are often only seen as people who routinely cook and clean, but they are deeply involved with the families they care for, he says.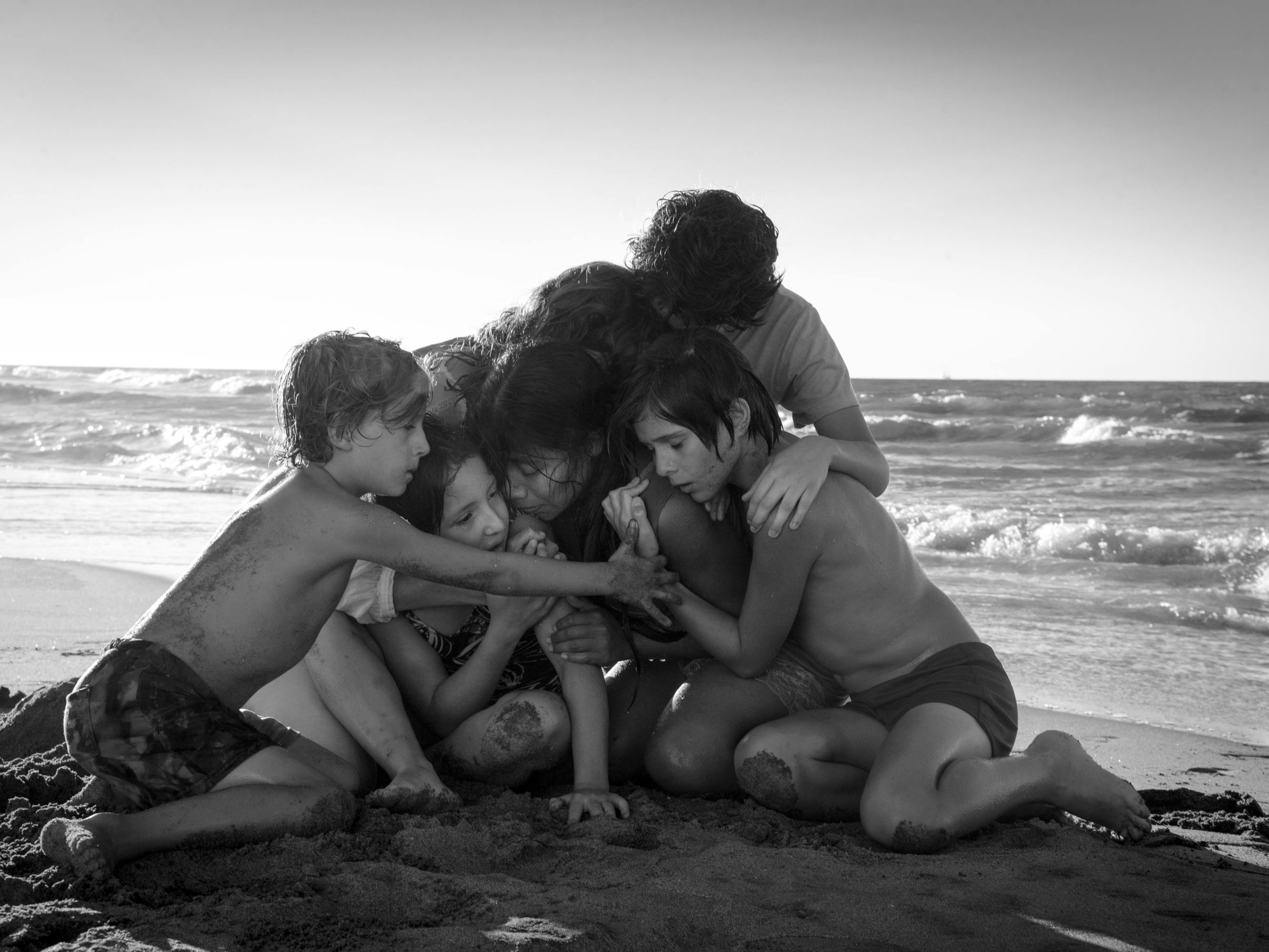 "It's an emotional role. They are often in charge of roles that are maternal roles, or paternal roles," Cuarón emphasizes. "Relationships of affection between families and domestic workers are created when they are happy stories. But for the most part, those affectionate relationships and that love do not transcend hierarchies."

After completing Roma, Cuarón was asked pointedly if he ever felt Libo was abused or exploited. "She never really saw anything as abuse, and that's part of her generosity," Cuarón says. "That relationship from a hierarchical relationship to becoming family was a very slow transition. I had the fortune that she came into my life when I was a newborn. That she refuses to see those things or those behaviors as abuse . . . it was just the state of things." 

Cuarón finally felt a sense of relief after witnessing the audience's reaction when Roma premiered at the Venice Film Festival. "People were moved," he says. "There was a party [afterward], and people were still emotional. That was a big surprise I did not expect."

As the film went on to capture critical acclaim around the world — with Aparicio becoming the first indigenous woman of the Americas to be nominated for a Best Actress Oscar — Cuarón was gratified to see the film connect and reach souls beyond his own life, neighborhood, and country.

"It's about a human experience," Cuarón says. "It is that existence that can be lonely. It is an experience of collective solitude where only the ties of affection can give meaning to that loneliness and that existence."