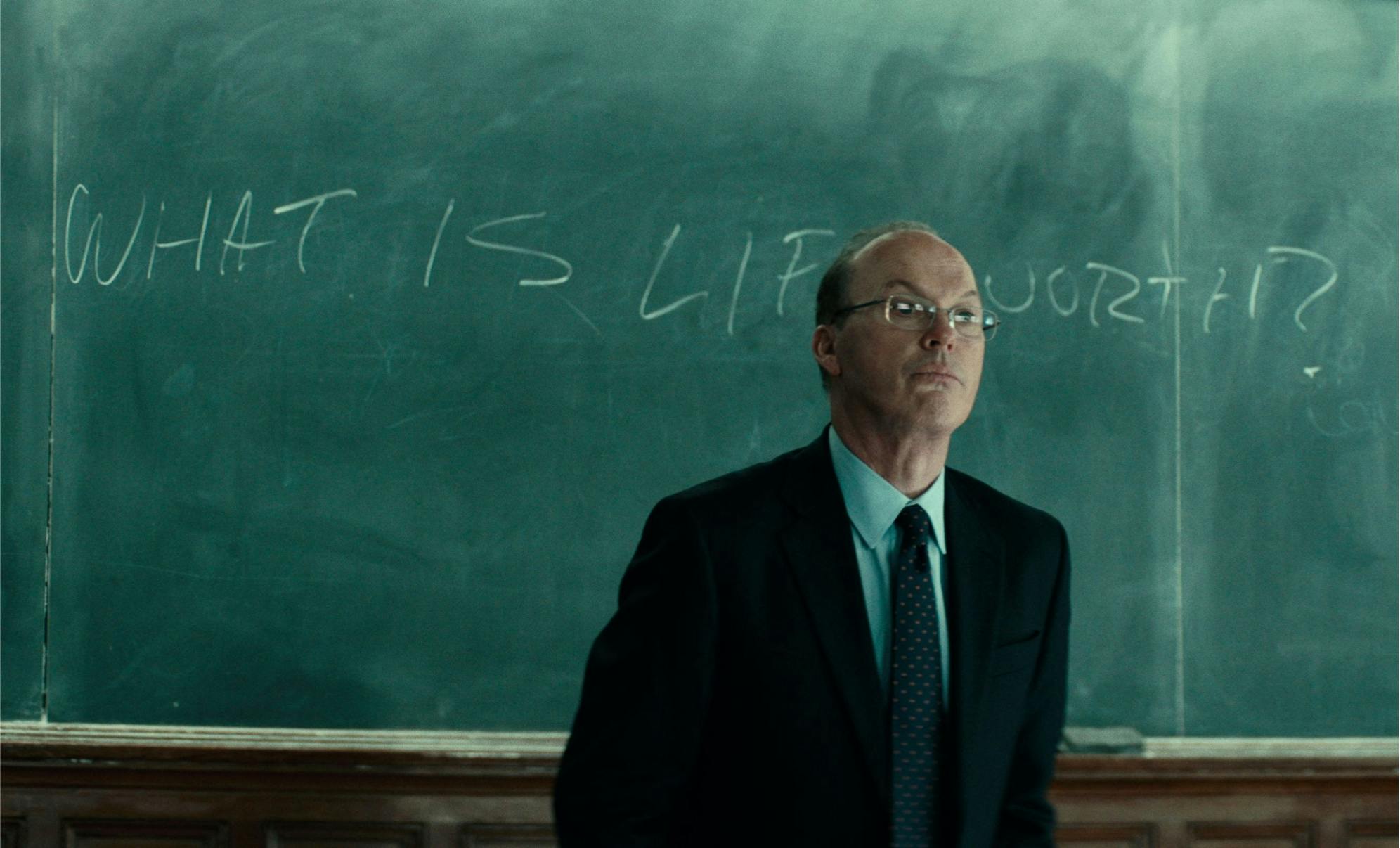 In anticipation of his new movie about the 9/11 hero Kenneth Feinberg, Worth, Queue looks back on the storied actor's career.
After making his 1974 onscreen debut in Mister Rogers' Neighborhood, Michael Keaton has gone on to amass nearly 100 film credits and distinguished himself as a comedian, dramatic actor, and superhero of unparalleled range. His latest effort, Worth, showcases the actor's ability to give real-life heroes their due, as Keaton becomes September 11th Compensation Fund head Kenneth Feinberg. Here we take a look at some of the 70-year-old's most memorable performances.
Night Shift (1982)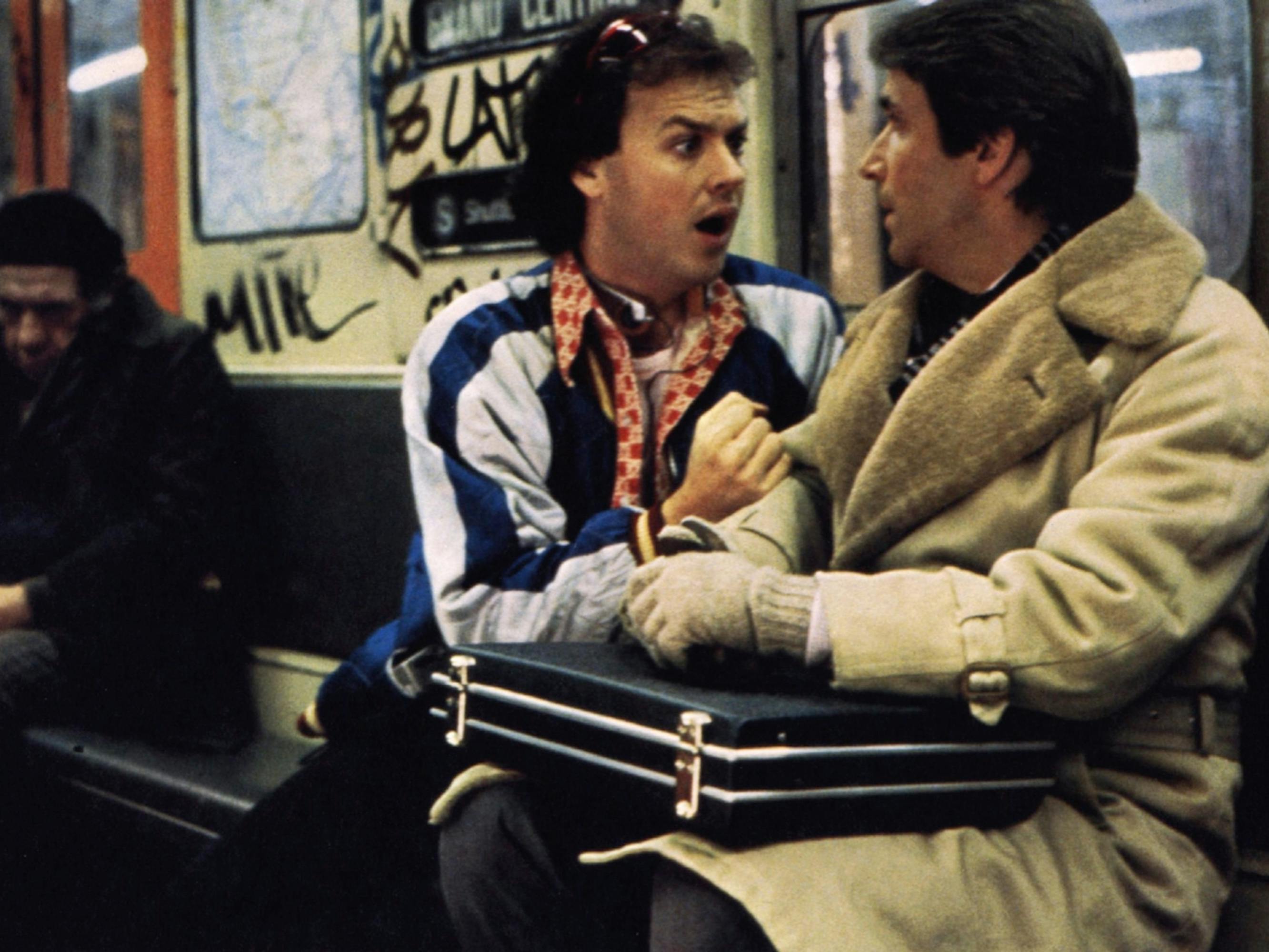 United Archives GmbH / Alamy Stock Photo
"Is this a great country, or what?" Keaton made his memorable silver screen debut as an enthusiastic undertaker-turned-pimp opposite Henry Winkler and Shelley Long in director Ron Howard's second film. Meant to be a departure vehicle for Winkler and Howard, who had only recently left Happy Days, it was also a splashy introduction for the young actor who had just arrived in Hollywood from Pittsburgh.
Mr. Mom (1983)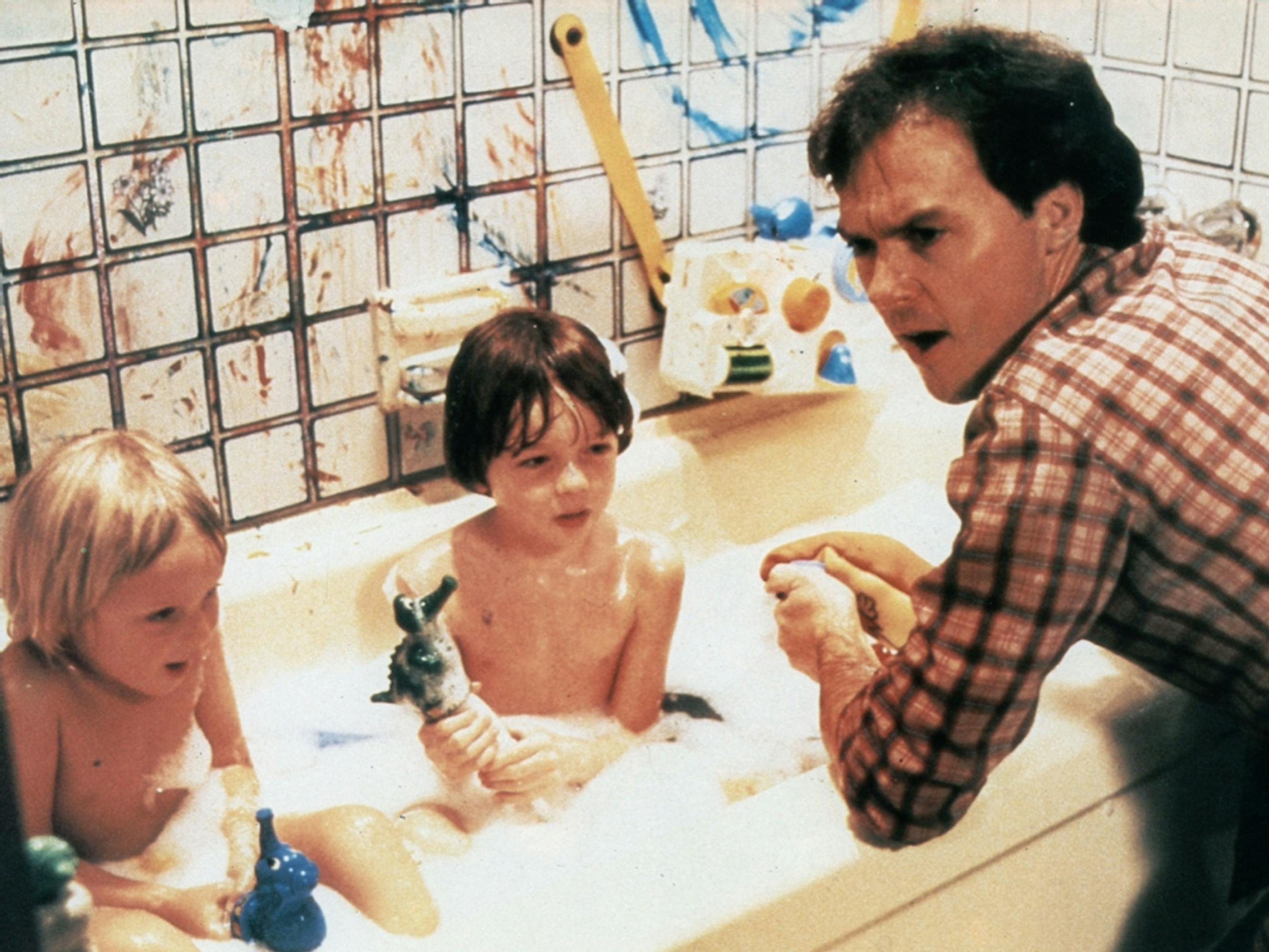 Photo 12 / Alamy stock photo
In a role that would become cultural shorthand, Keaton played stay-at-home dad Jack Butler in this first film from the legendary John Hughes, who was inspired by his own disastrous day taking care of his two kids while his wife was away. The success of Mr. Mom led to a three-picture deal for Hughes with Universal which would result in Sixteen Candles, The Breakfast Club, and Weird Science, and it firmly established Keaton as a leading man.
Beetlejuice (1988)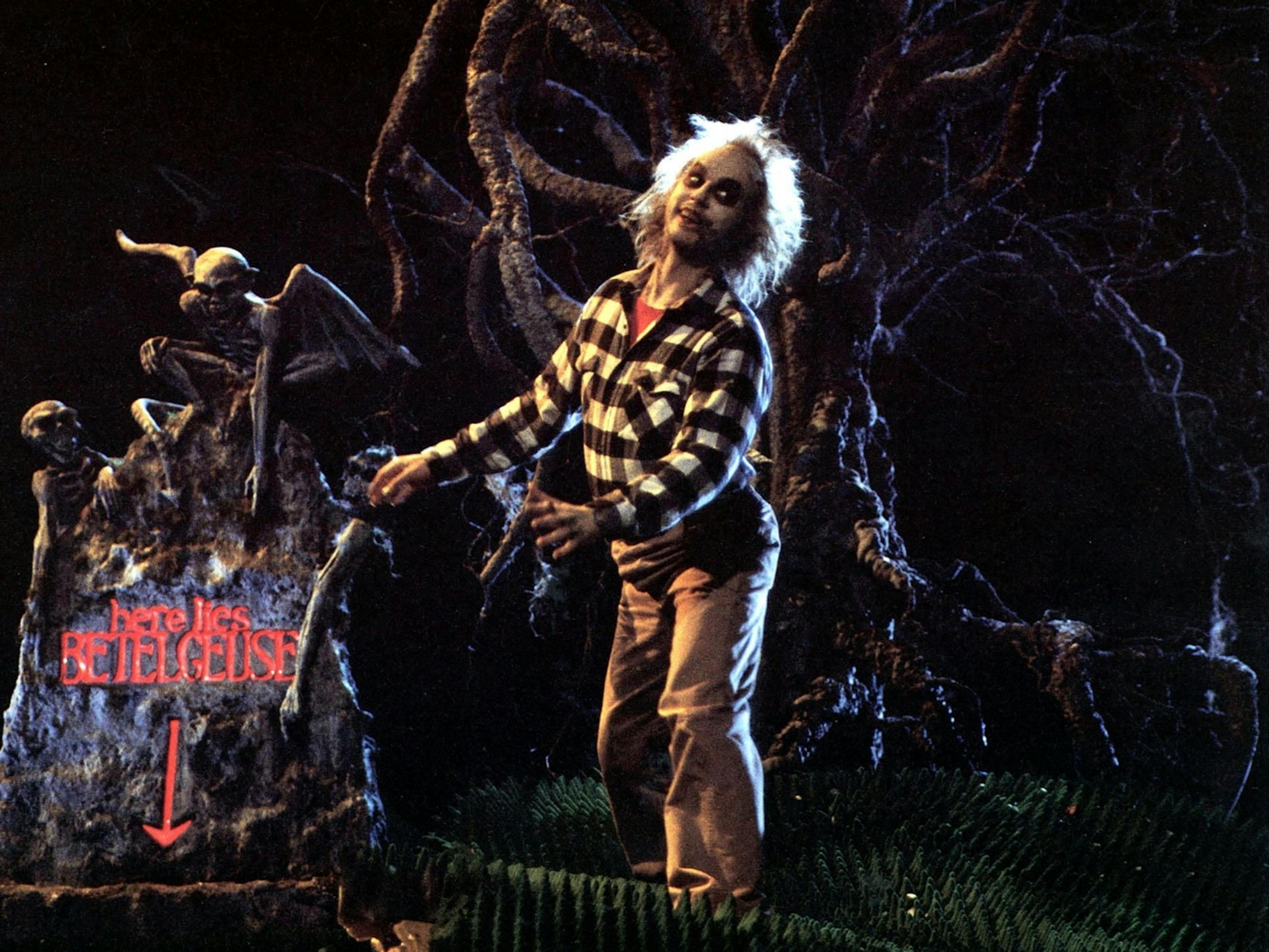 RGR Collection / Alamy stock photo
Keaton teamed up with Tim Burton, hot off the box office success of Pee-wee's Big Adventure, to create the character of Betelgeuse, a guy he admittedly didn't really get at first and tried to walk away from. But ultimately Keaton trusted Burton's vision, and now "It's showtime!" is arguably the actor's most quoted line. It's also the project that teed up the duo for the biggest movie of either of their careers so far.
Batman (1989)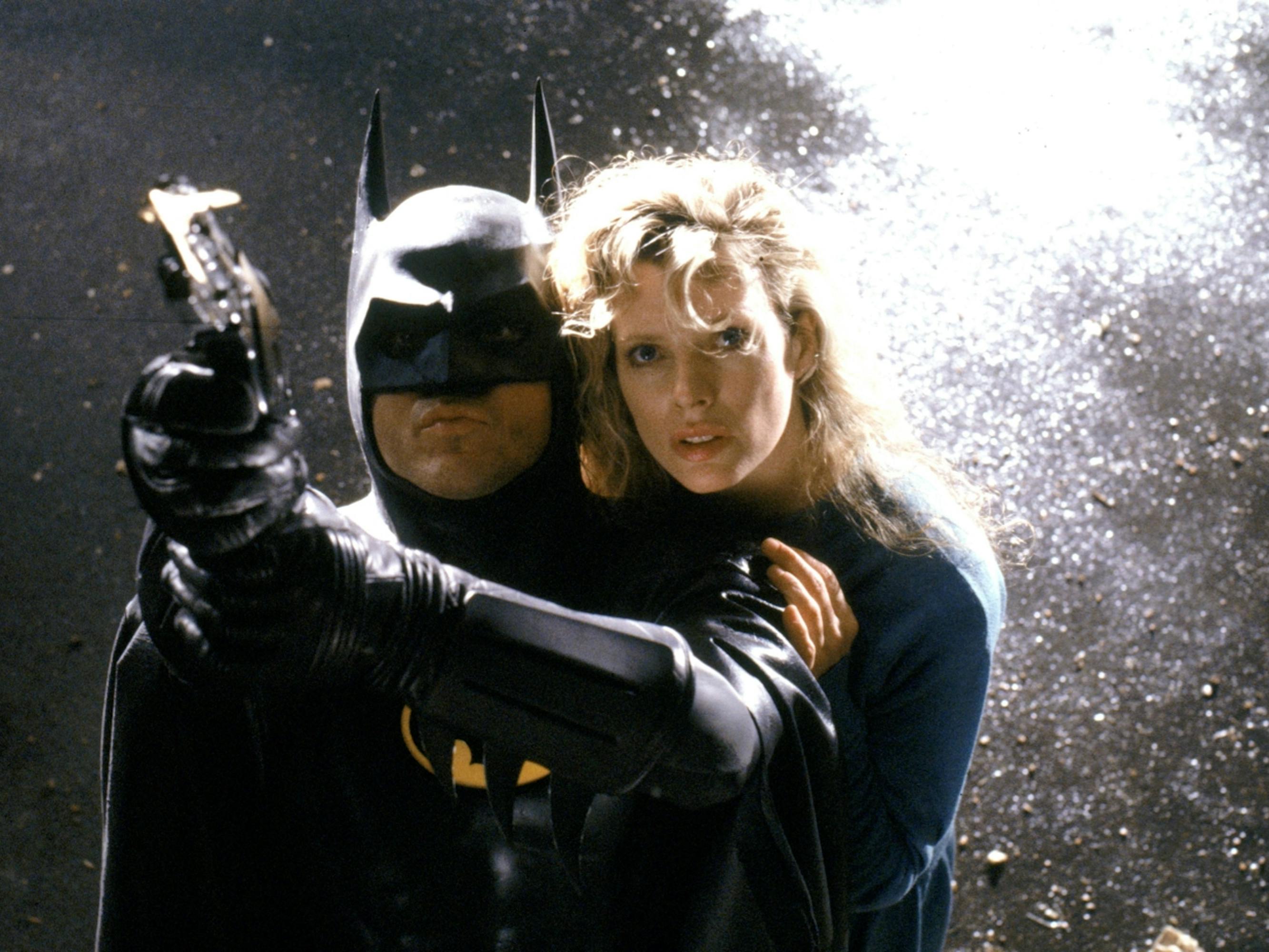 Allstar Picture Library Ltd. / Alamy stock photo
It's hard to imagine a world without superhero franchises, but when Keaton and Burton joined forces to tackle Batman, it was not a sure thing. Keaton had firmly established himself as a loveable comedic actor, but the role of Batman was his first chance at displaying his serious side. All bets paid off — Batman became the fifth highest grossing film at the time of its release.
The Paper (1994)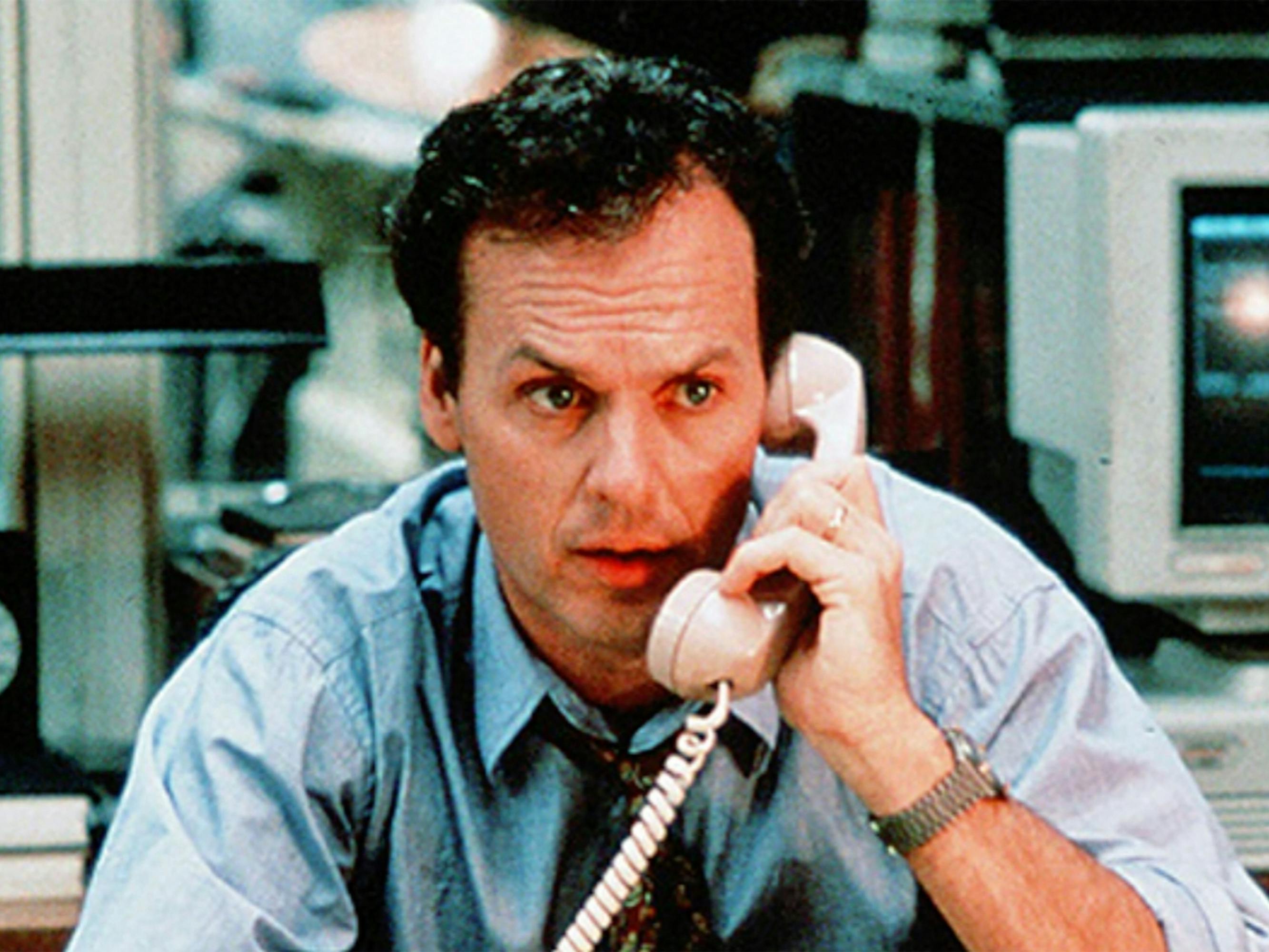 Pictorial Press Ltd / Alamy stock photo
Keaton teamed up with Howard again, starring as Henry Hackett, the workaholic metro desk editor of The New York Sun, in a film that chronicles 24 hours in the life of a tabloid newspaper reporter. Not the last time he would earn accolades for playing a newspaperman, it also put him in a literal punching match with Glenn Close.
Birdman (2014)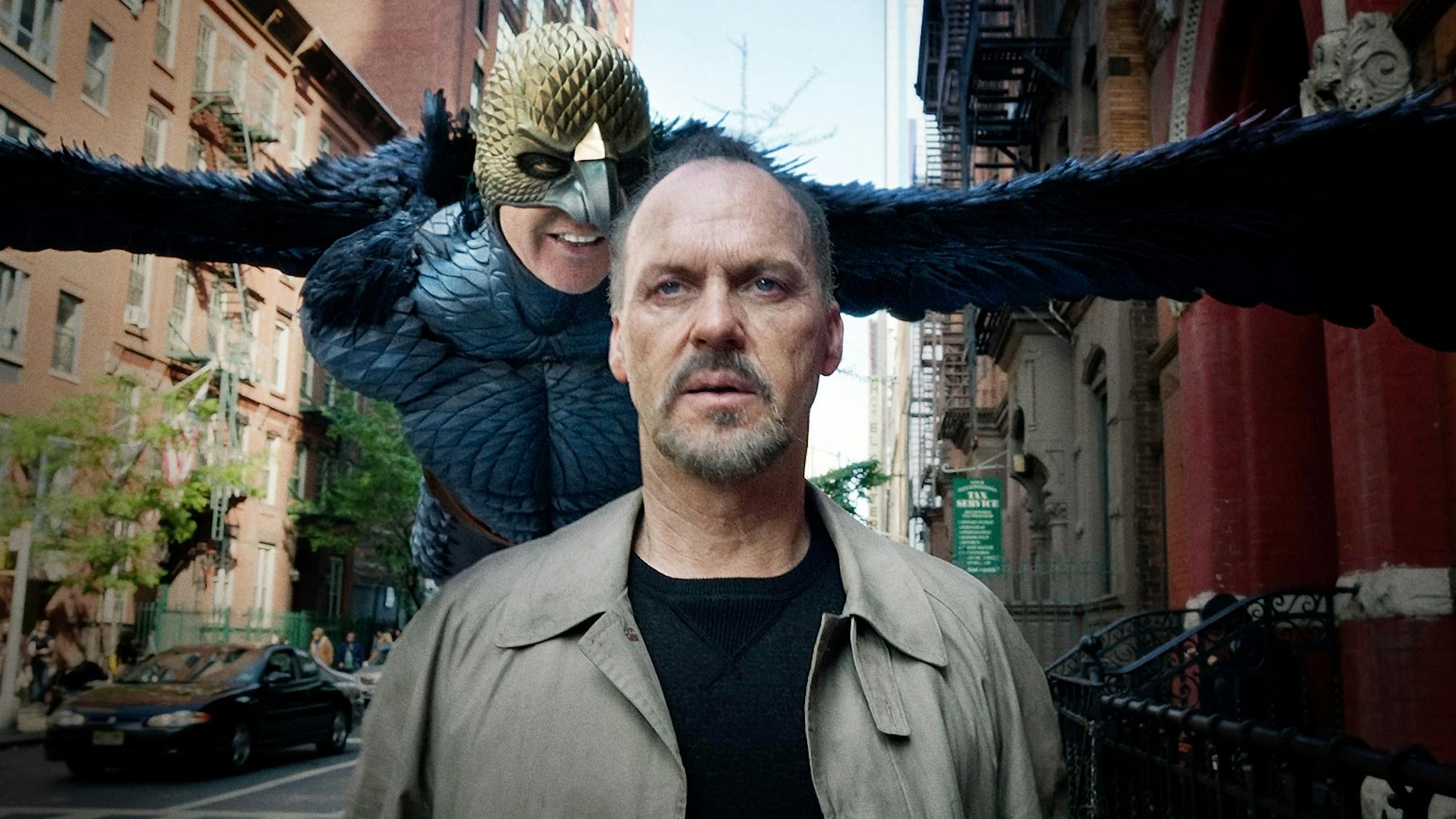 Picturelux / The Hollywood Archive / Alamy stock photo
Remarkably, Keaton did not receive an Oscar nomination until his appearance in Alejandro Inaritu's dazzling one-shot film, which won Keaton a Golden Globe and the Best Picture prize at the Academy Awards. Though the movie's four co-writers didn't have Keaton in mind when they created Birdman, Inñaritu has said that Keaton was the only option when it came time to cast the title role.
Spotlight (2015)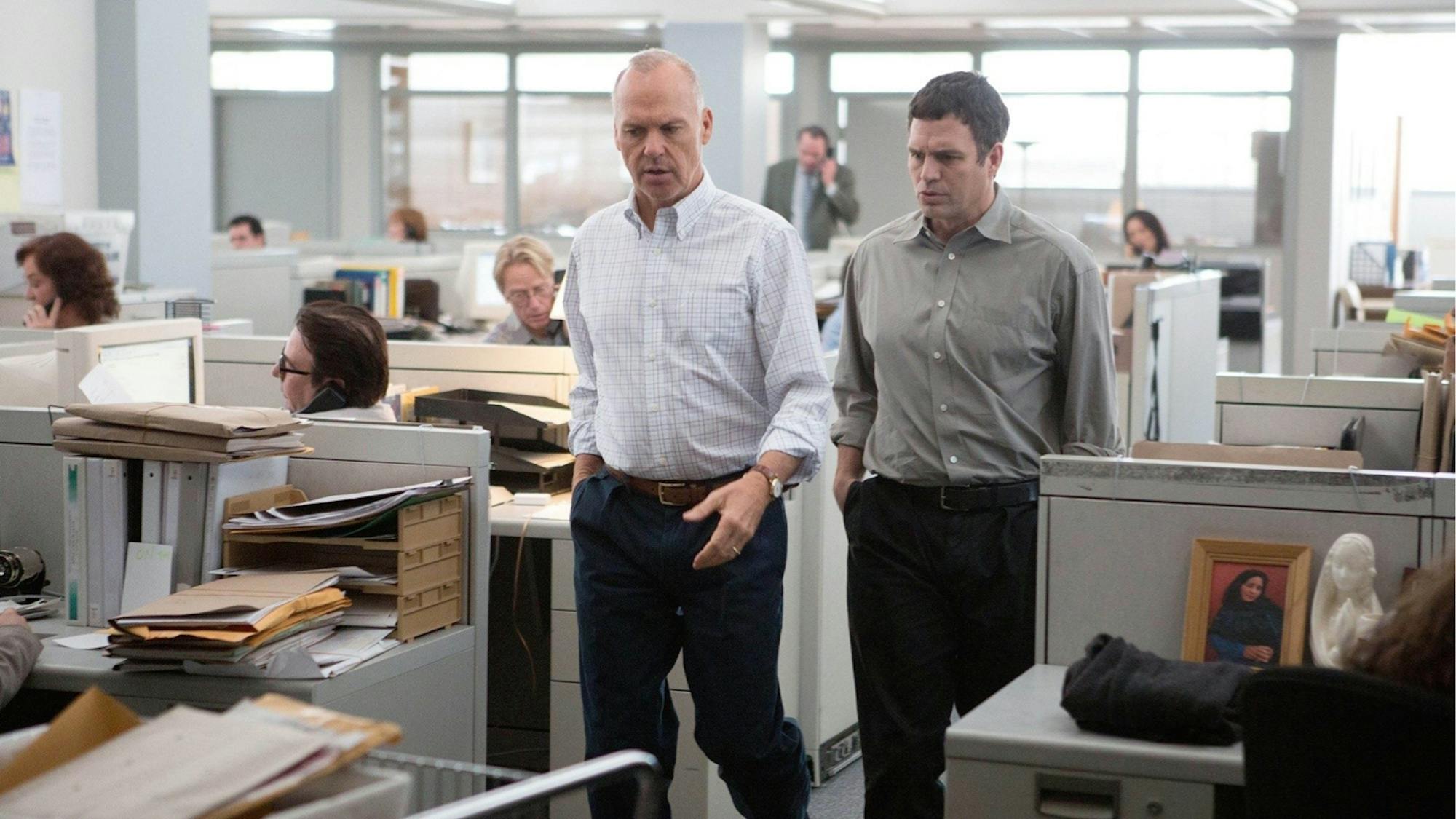 Moviestore Collection Ltd / Alamy stock photo
It was back to the newsroom for Keaton in this Boston Globe-set drama that the Irish Catholic actor connected with. Playing a member of the real-life team of journalists who broke open the priest sex abuse scandal, Keaton shares a Screen Actors Guild Ensemble Award with costars including Amy Adams, Mark Ruffalo, and Liev Schreiber.
The Trial of the Chicago 7 (2020)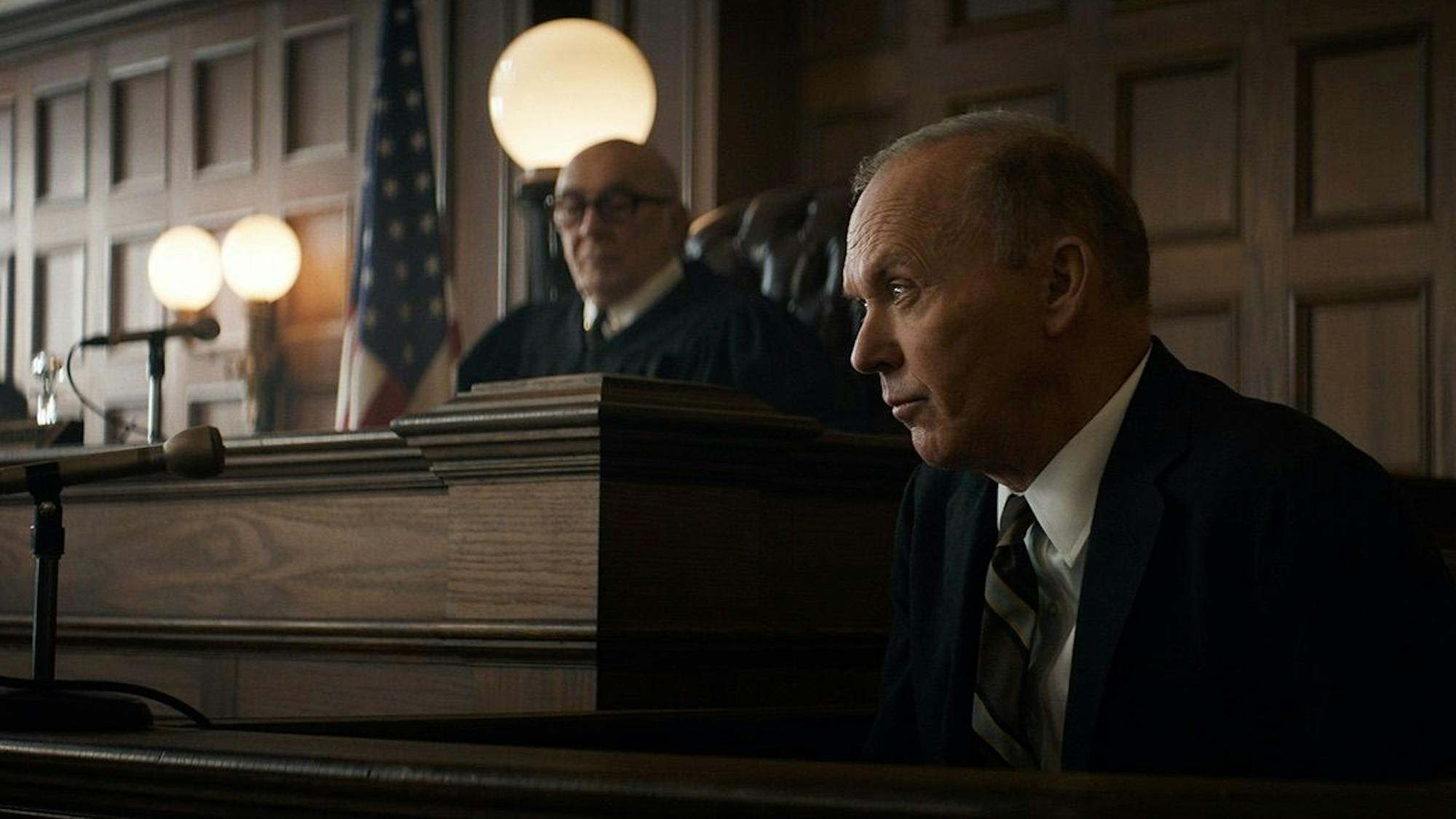 Keaton's Attorney General Ramsey Clark comes late in Aaron Sorkin's much-lauded courtroom drama, but it's a pivotal two-scene performance that was a welcome surprise for viewers and won Keaton his third SAG Award.
Worth (2021)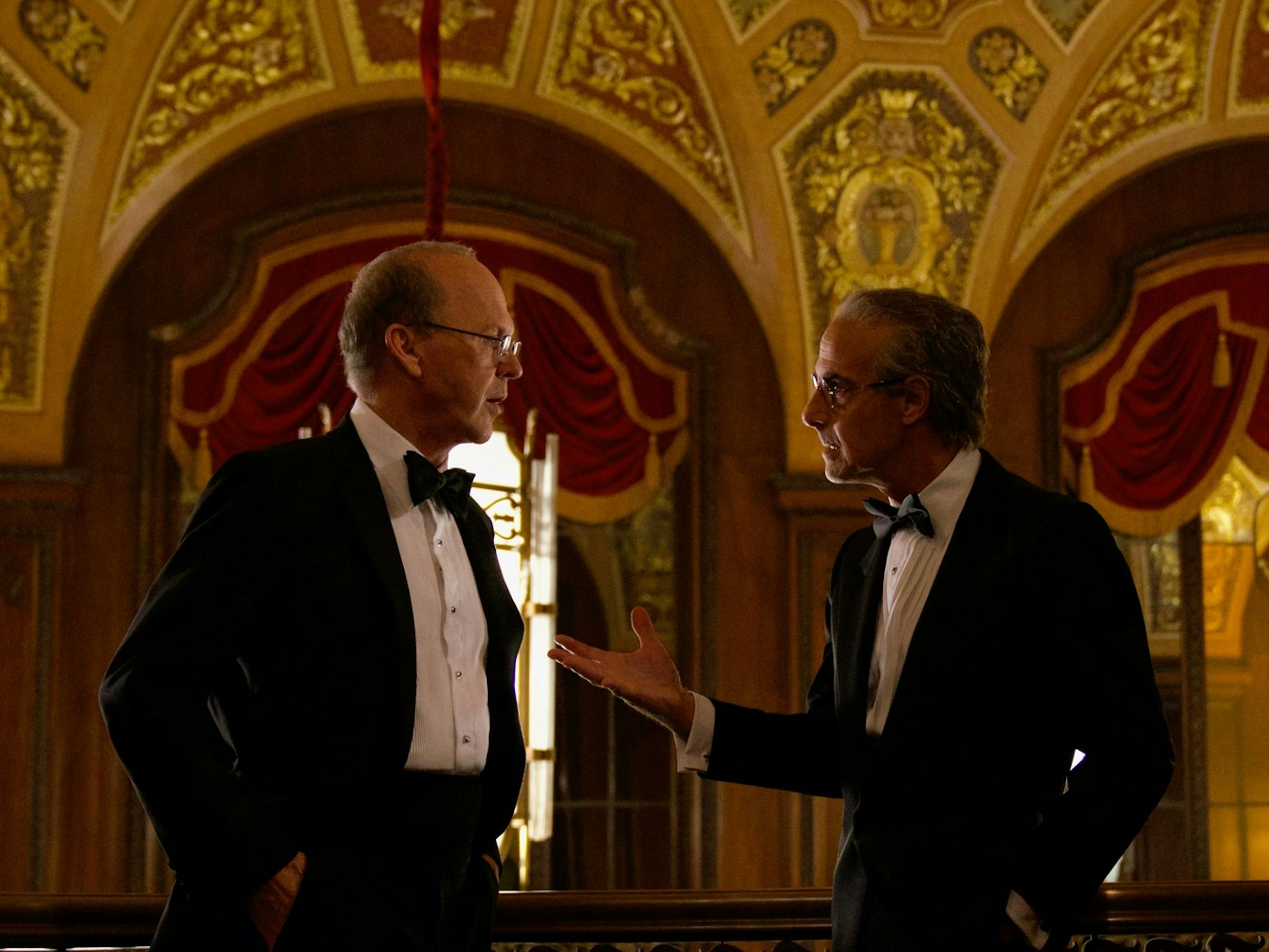 Based on Kenneth Feinberg's memoir, Keaton stars as the largely unheralded attorney who headed up the September 11 Compensation Fund and whose job it was to determine the value of each of the victims' lives in the aftermath of the attacks. Worth, director Sara Colangelo's follow-up to The Kindergarten Teacher, begins streaming on Netflix on September 3.