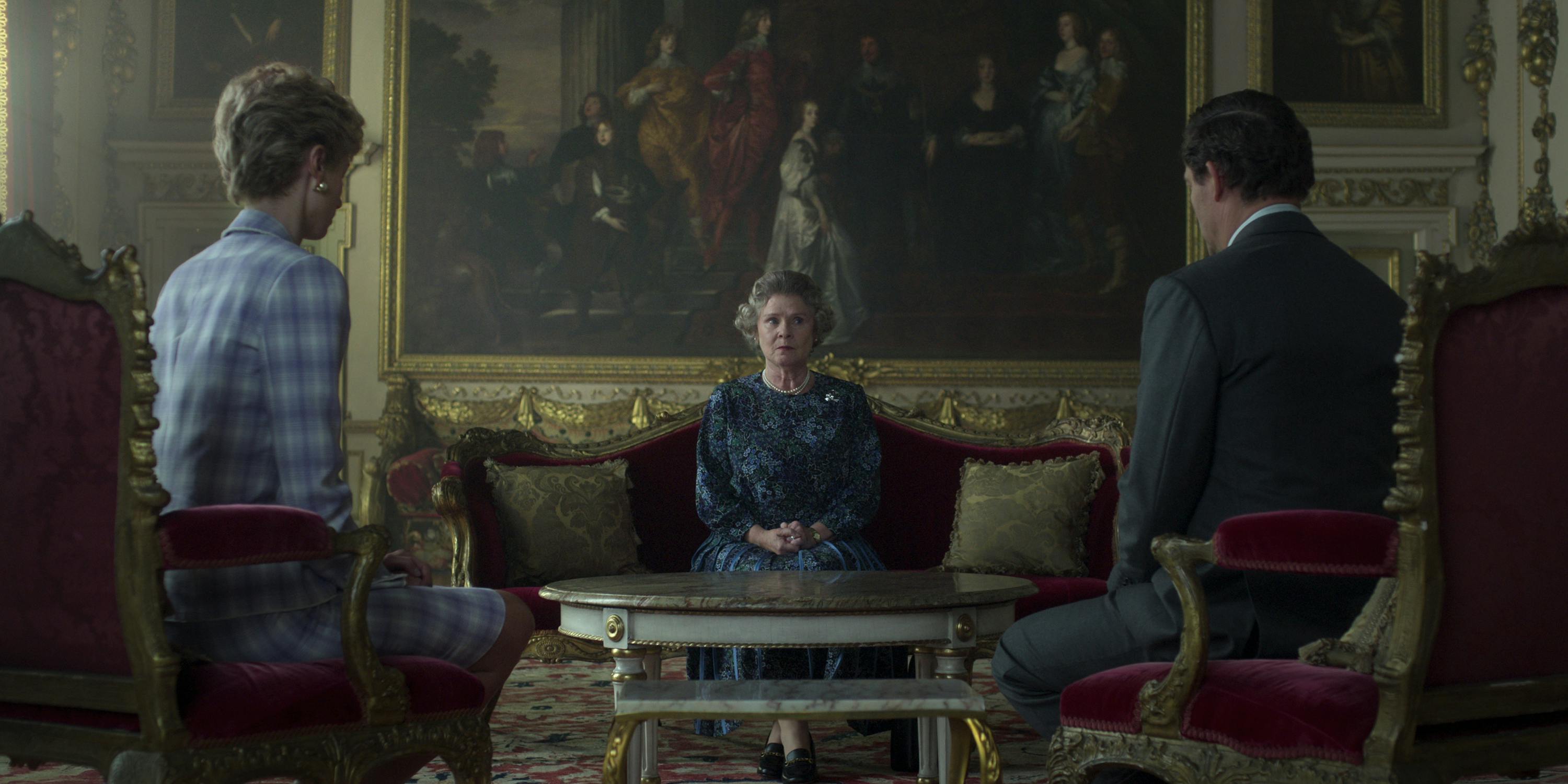 Before You Watch
The Crown Season 5
Refresh yourself on where we left off with the monarchy before the premiere of The Crown Season 5.
There are two ways to enjoy the fifth season of The Crown, which brings the series into the royal drama of the 1990s. Ideally, you'd have the luxury of clearing your calendar and settling in to rewatch the entirety of the series so far, played by two different casts and unfolding over some 40 fictional years. 

Or, you could simply jump into the fifth season to witness the prowess of the new cast and the escalating troubles of our favorite royal characters. With Season 5, Imelda Staunton takes the throne as Queen Elizabeth, who has made peace with Margaret Thatcher only to find herself contending with a new prime minister, John Major (Jonny Lee Miller). More troubling is the growing public pushback over the monarchy and the mounting misery in her family, with Prince Charles (Dominic West) and Princess Diana (Elizabeth Debicki) leading the charge. Leaping into the fray are Lesley Manville as the forthright Princess Margaret and Jonathan Pryce playing stalwart Prince Philip. 

Why delay your viewing pleasure? Allow Queue to catch you up to where The Crown left off, so you can get straight to it.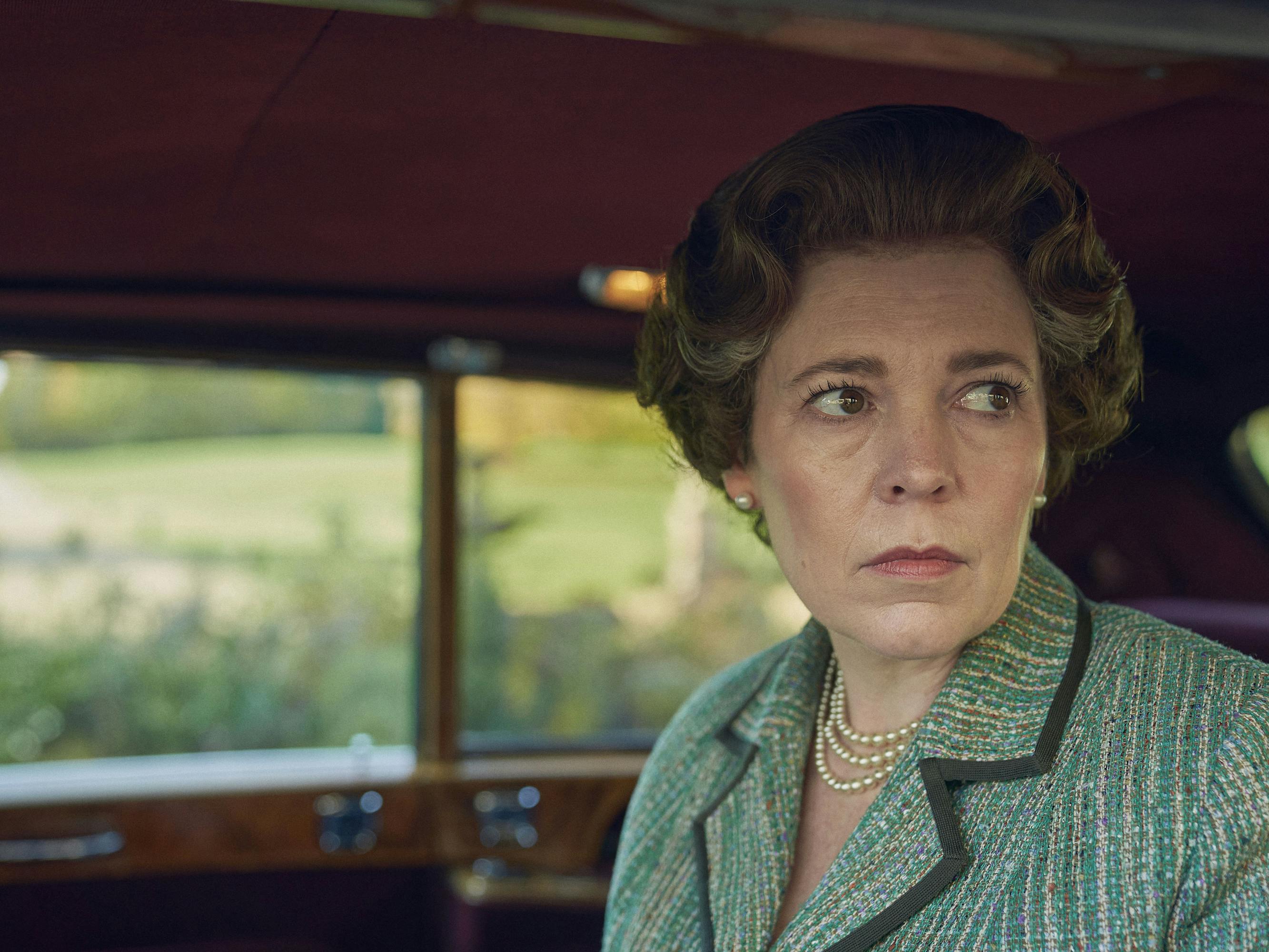 Regardless of what comes at her, the Queen remains unflinching when most of us would be scared out of our minds. As she tells Prime Minister Margaret Thatcher in Season 4, it's "always a mistake to assume that just because people are privileged, they lack grit."

Almost thirty years into her reign, Queen Elizabeth has found little respite. In the last season alone, she went up against Thatcher over the Falkland War and the issues of South African apartheid; she mourned the deaths caused by the Aberfan mining pit disaster; and learned there was a Russian spy in the castle. And for all her steadfast navigations, she is met with growing resistance from U.K. citizens who resent their tax dollars paying for what they see as an antiquated institution.

But no public grievances can compete with the strife she is dealing with when it comes to her older children. "I cannot claim to be the most intuitive mother," she tells Prince Charles, "But I do think I know when one of my children is unhappy." Make that two of them. While Prince Charles often tests his mother's boundaries and challenging the status quo, Princess Anne admits to her own mismatched marriage and has a reported dalliance with her bodyguard, news of which travels back to the Queen. Throughout it all, Queen Elizabeth holds her crown high, refusing to bow to personal or professional pressure.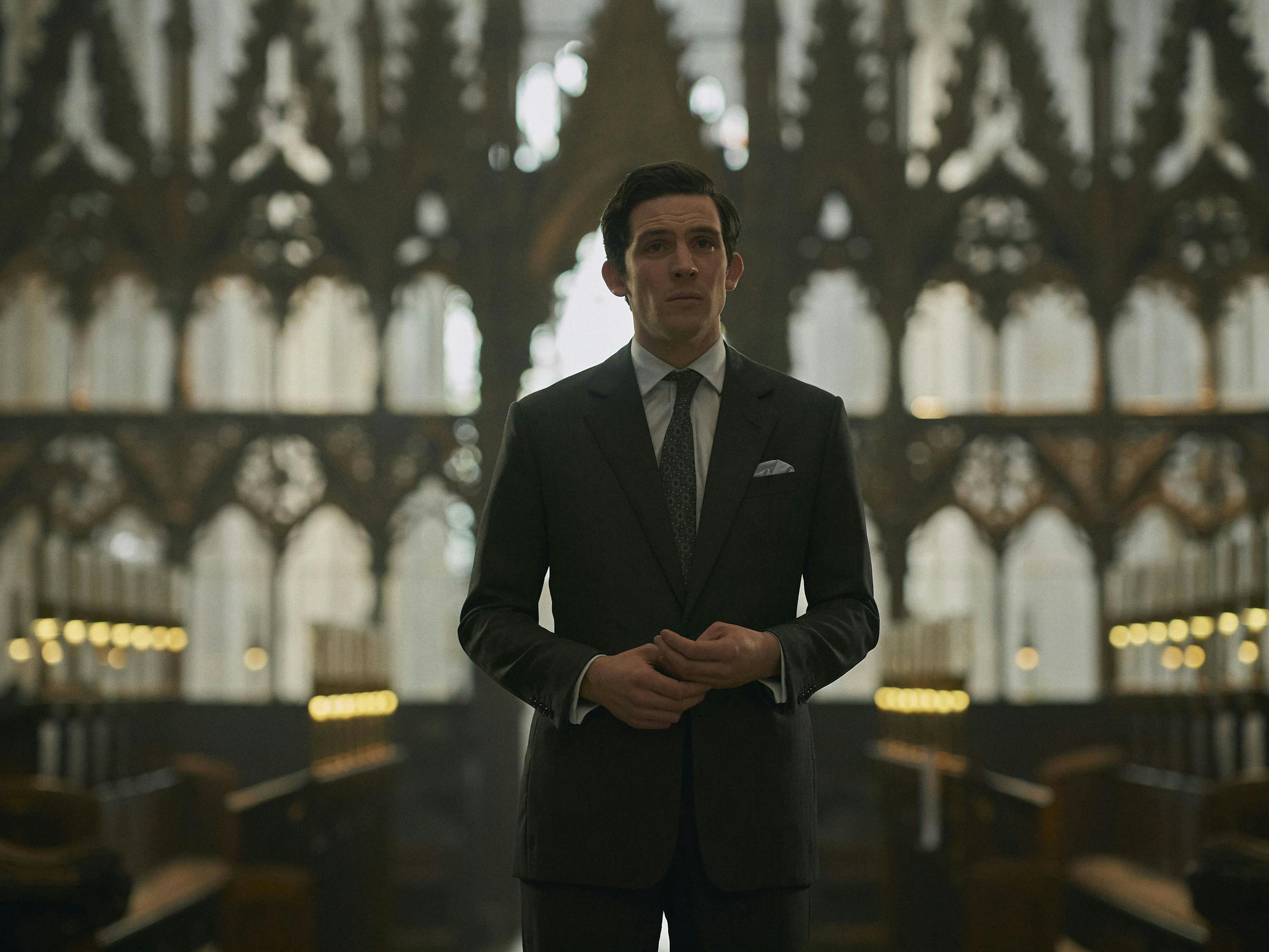 Prince Charles has been increasingly unhappy in his role as the Prince of Wales. On one hand, he feels impotent as the heir apparent, relegated to a figurehead; on the other, the responsibility of the title means he must remain married to Princess Diana. He's hurt by the public's rebuff, who gravitate towards his glamorous wife, and he hardly finds solace in his mother, who firmly tamps down any fantasies he might have about how to modernize the monarchy. As she informs him in season three, when he protests that he has his own voice, "Let me let you in on a secret. No one wants to hear it."

Of course, Prince Charles has his own secret, however badly kept, in his love affair with Camilla Parker-Bowles, the one person who is interested in what he has to say. But Camilla, who is herself married, is as unpopular as her lover, and no one behind the palace walls is rooting for their happily-ever-after. For years, Prince Charles is unwilling to cede either his passion or his power: for all his romanticizing of his uncle, The Duke of Windsor, formerly King Edward VIII, who walked away from the crown to marry the divorced American Wallis Simpson, Prince Charles is hesitant to let go of Camilla or his own potential ascension to the throne. When Prince Charles makes the mistake of turning to his mother, saying, "I have done my best, my very best. And I am suffering," she responds, "We're all suffering, having to put up with this." When Prince Charles finally asks her permission for a divorce, she denies it.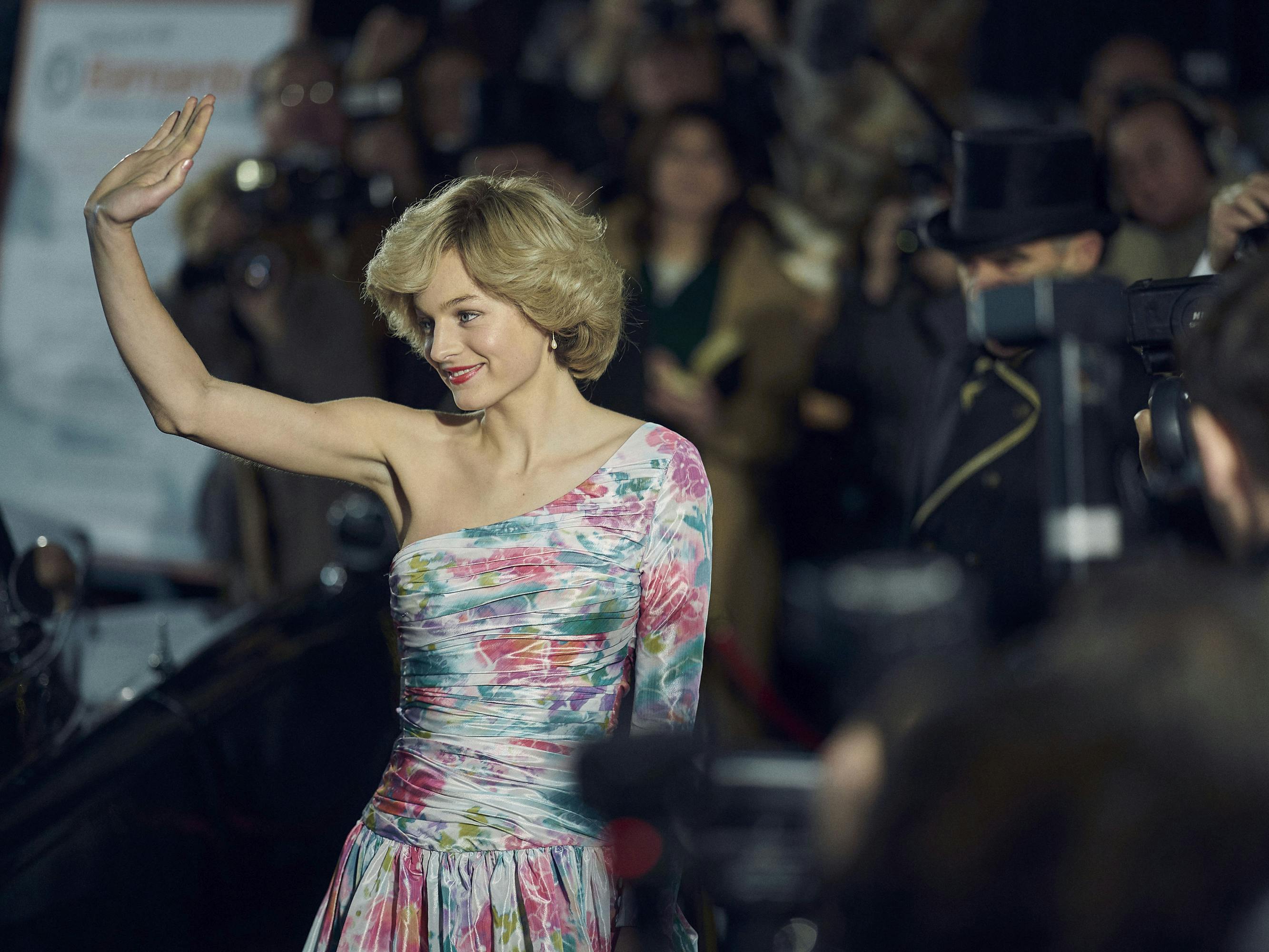 Dreams of a fairy tale marriage long behind her, Princess Diana is aware not only of Camilla and Prince Charles's relationship but of her inability to please her husband, despite her assurances that she still finds him the "cleverest, handsomest man in every room." Any effort she makes proves disastrous — look no further than her performance singing The Phantom of the Opera's "All I Ask Of You" for their anniversary, which Prince Charles calls "monstrous." Her eating disorder and dalliances with other men do not go unnoticed, but her husband essentially tells her to buck up and stop acting embarrassing (apparently, singing Billy Joel's "Uptown Girl" is almost as tasteless as Andrew Lloyd Webber). As Princess Anne says to her mother, the Queen, "Their personalities come from different planets."

Princess Diana may not be getting any affection at home, other than from her two young sons on whom she dotes, but her international fan base is exploding. Prince Charles is envious of the attention she's getting, while Princess Diana thrives on it. "It does feel good sometimes to be cheered," she says. "It can be a comfort." On their tour of Australia, citizens snicker when Prince Charles falls off his horse at a polo match but swoon over the Princess, with one fan explaining of her appeal, "She's just like us." By the time she makes her solo trip to New York City, where she visits with H.I.V. positive children, she's a full-blown star, much to the consternation of Prince Charles who characterizes her actions as "selfish" and "grandstanding." Back in England, her relationships with her husband and the royal family appear irredeemably broken, with even her one-time advocate Prince Philip rescinding his support. Princess Diana is, she says, "wretchedly unhappy."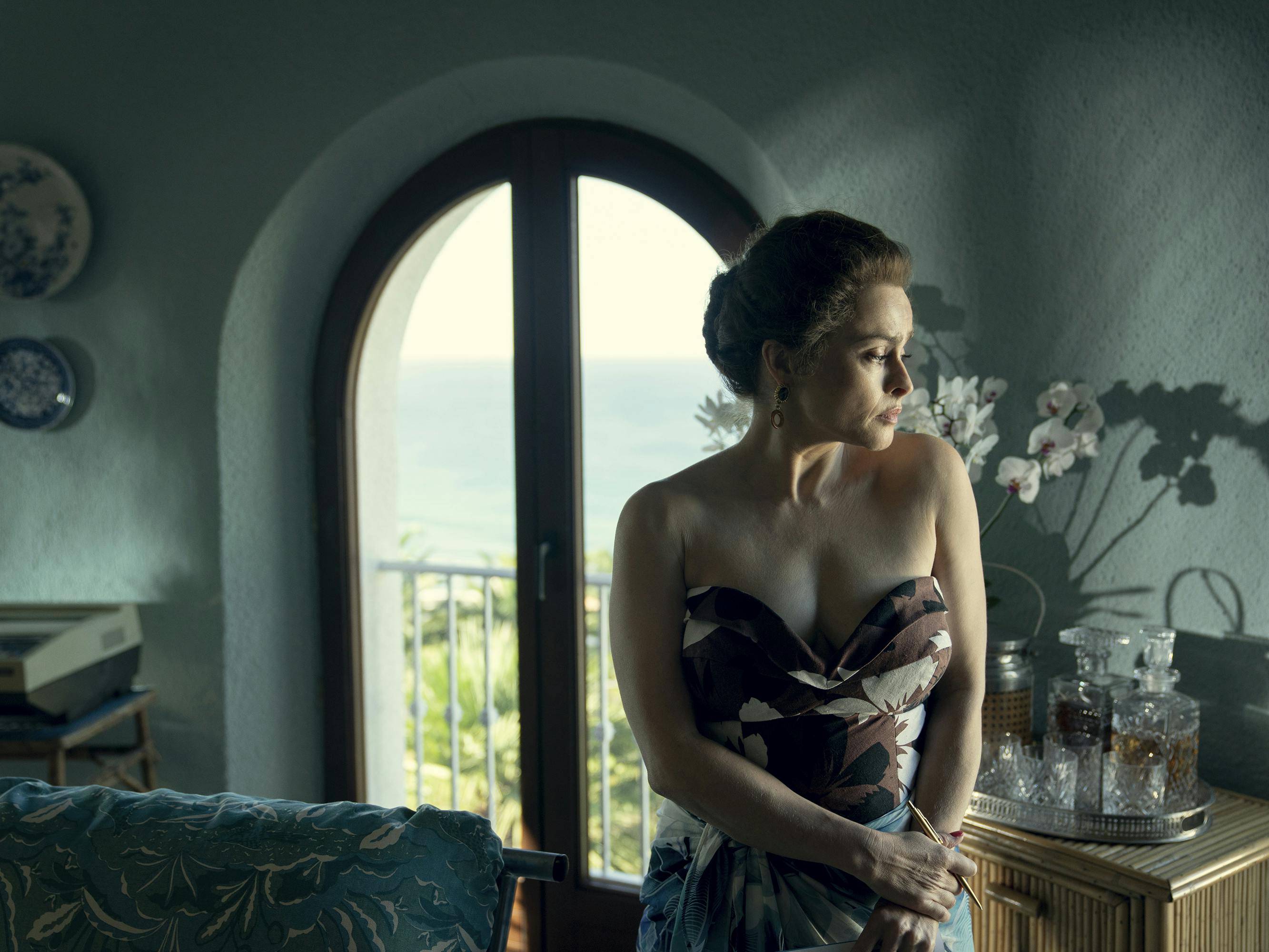 Margaret succinctly sums up her approach to life saying, "Self-pity won't get you very far. You just have to get on with it." Margaret has made getting on with it into an art form. After suffering the loss of her first love, Peter Townsend, a divorcée her family wouldn't allow her to wed, then marrying and divorcing photographer Antony Armstrong-Jones, she rebounds with baronet and journalist Roddy Llewellyn. She sees a therapist for depression, learns that two cousins she thought were dead are, in fact, alive, but not well (they were abandoned in a mental institution), and finds herself out of a job when Prince Edward turns 21 and becomes counsellor of state. That leaves the spotlight-loving Princess plenty of time to smoke, drink, and spiritedly tell her older sister, the Queen, truths no one else dares. As she counsels Queen Elizabeth about the monarchy, "…If what we do is loud and grand and confident enough, no one will notice that all around us it's fallen apart."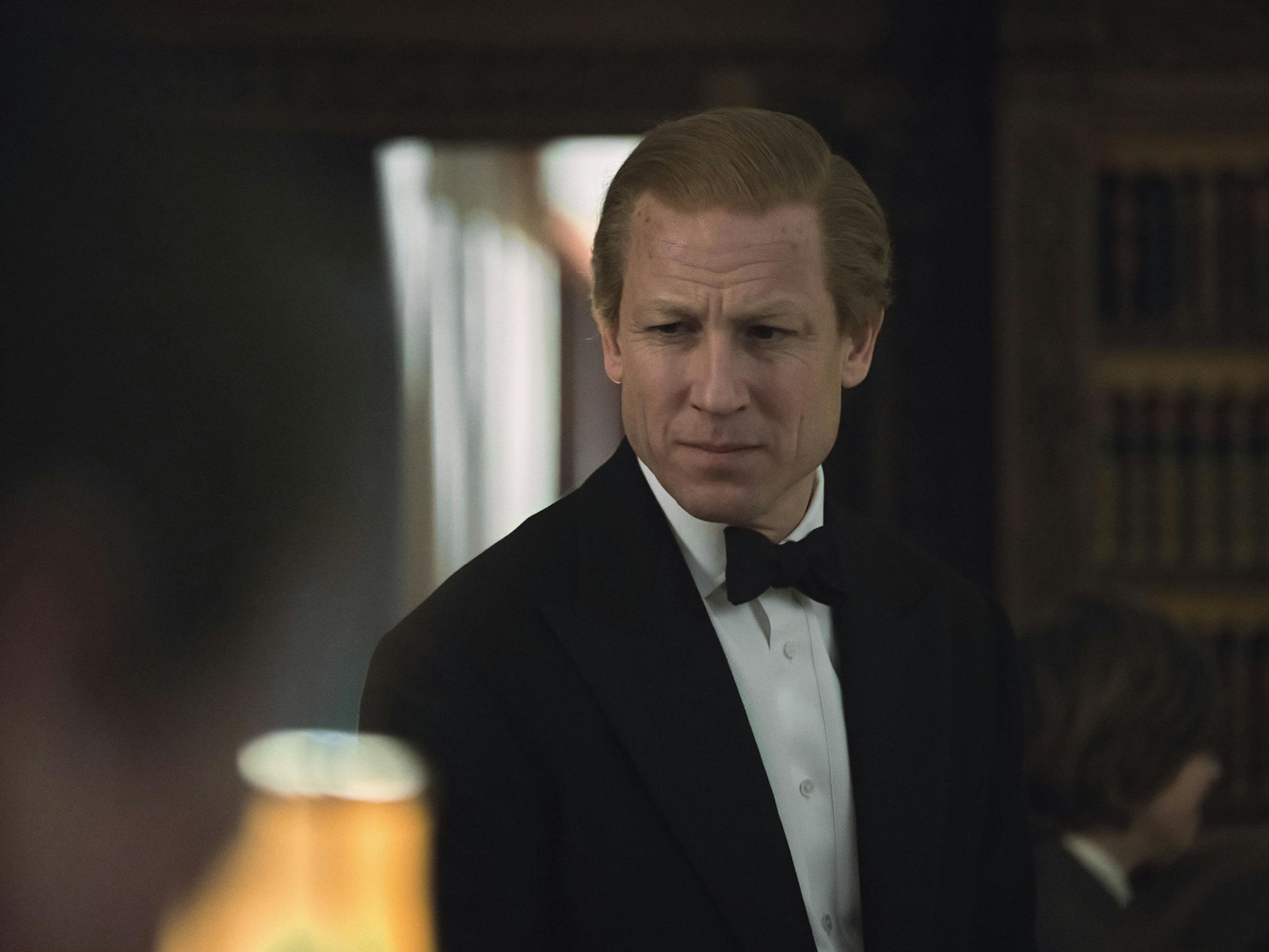 It has taken him four decades, but Philip may well be the royal character most able to adapt. Once an unmoored husband who dreamed of moon landings, Philip has become a man of his own mind, even though it has meant giving up a semblance of an independent life and embracing his job as his wife's, the Queen's, staunchest supporter. Philip is initially compassionate about Princess Diana's feelings of alienation — "We can be a rough bunch in this family," he concedes — but he turns on her when she refuses to properly respect her place in the Queen's orbit. "You're right to call me an outsider," he tells her. "And after all these years, I still am. We all are. Everyone in this system is a lost, lonely, irrelevant outsider apart from one person, the only person, that matters. Your problem, if I may say, is you seem to be confused about who that person is." In his own clarity of that fact, Philip has become a voice to be heeded.