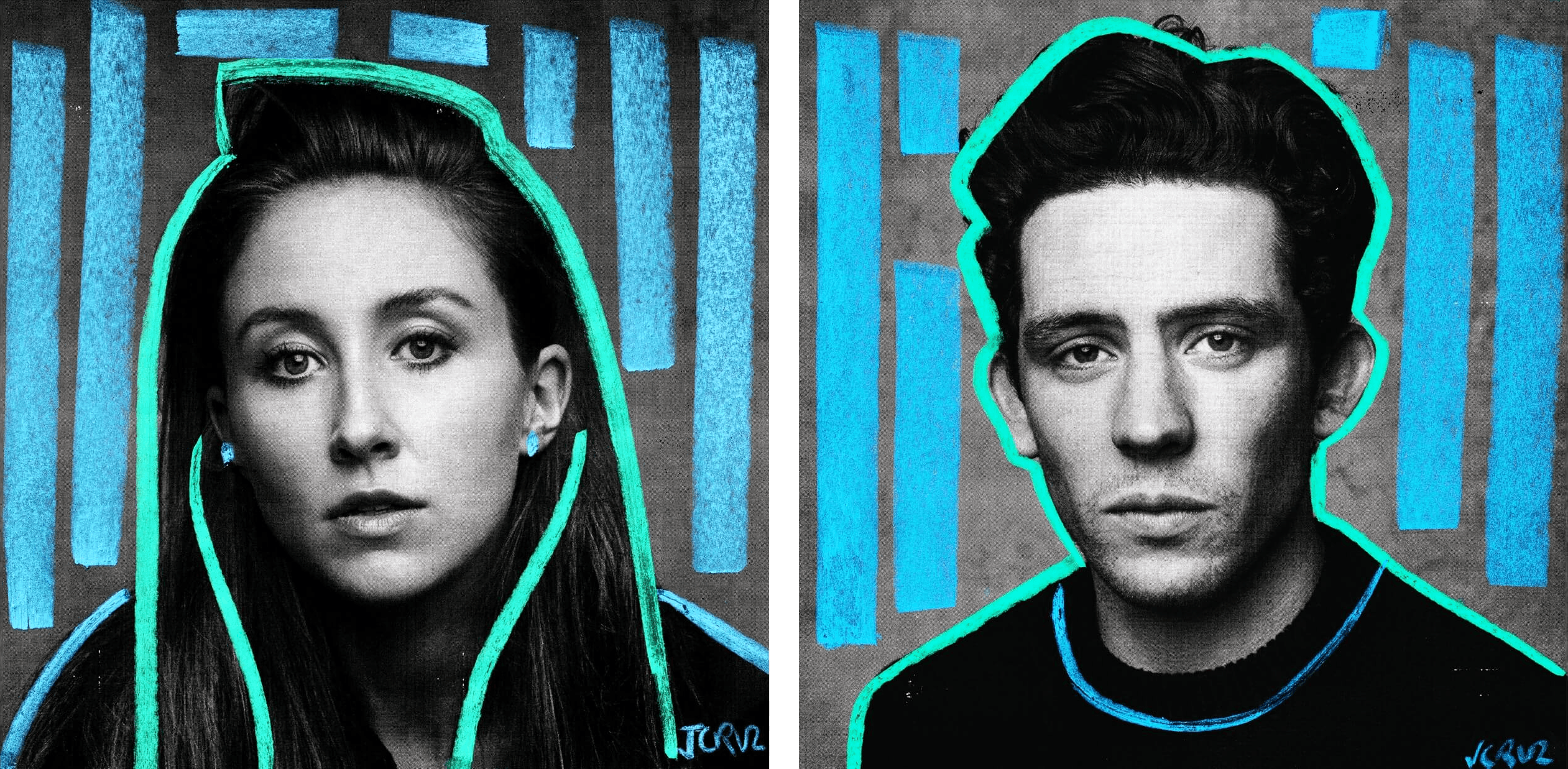 Josh O'Connor and Erin Doherty show Queue what it takes to join the Crown family.
Very few people can say they've lived like royals, but Josh O'Connor and Erin Doherty are among the lucky ones. Their rapport as Prince Charles and his younger sister, Princess Anne, stands out in the third season of Peter Morgan's Emmy Award-winning drama The Crown. "I think something happens when you're set up to be brother and sister. You sort of fall into that relationship," says Doherty. "You have that way of being around each other that is so much fun. With Josh, it was easy because he's so good, but it was also the nature of the relationship we adopted."
At the beginning of the season, a 20-year-old Charles is told that he must leave the University of Cambridge to go to Aberystwyth, Wales as part of an effort to ease nationalist tensions. It is not welcome news. Anne kisses her unhappy brother on the cheek, then playfully punches him in the gut. It's one of the few times they appear together, but for O'Connor, it had a big impact. "For me, that's one of my favorite scenes in the series because it gives him an ally," he says. "There's basically three moments and a couple of phone calls that complete their entire relationship. I thought that was magic."
O'Connor and Doherty chatted with Queue from their homes about what it was like to join the cast of The Crown and immerse themselves in the world of the royals. They also hinted at turbulent times to come in Season 4.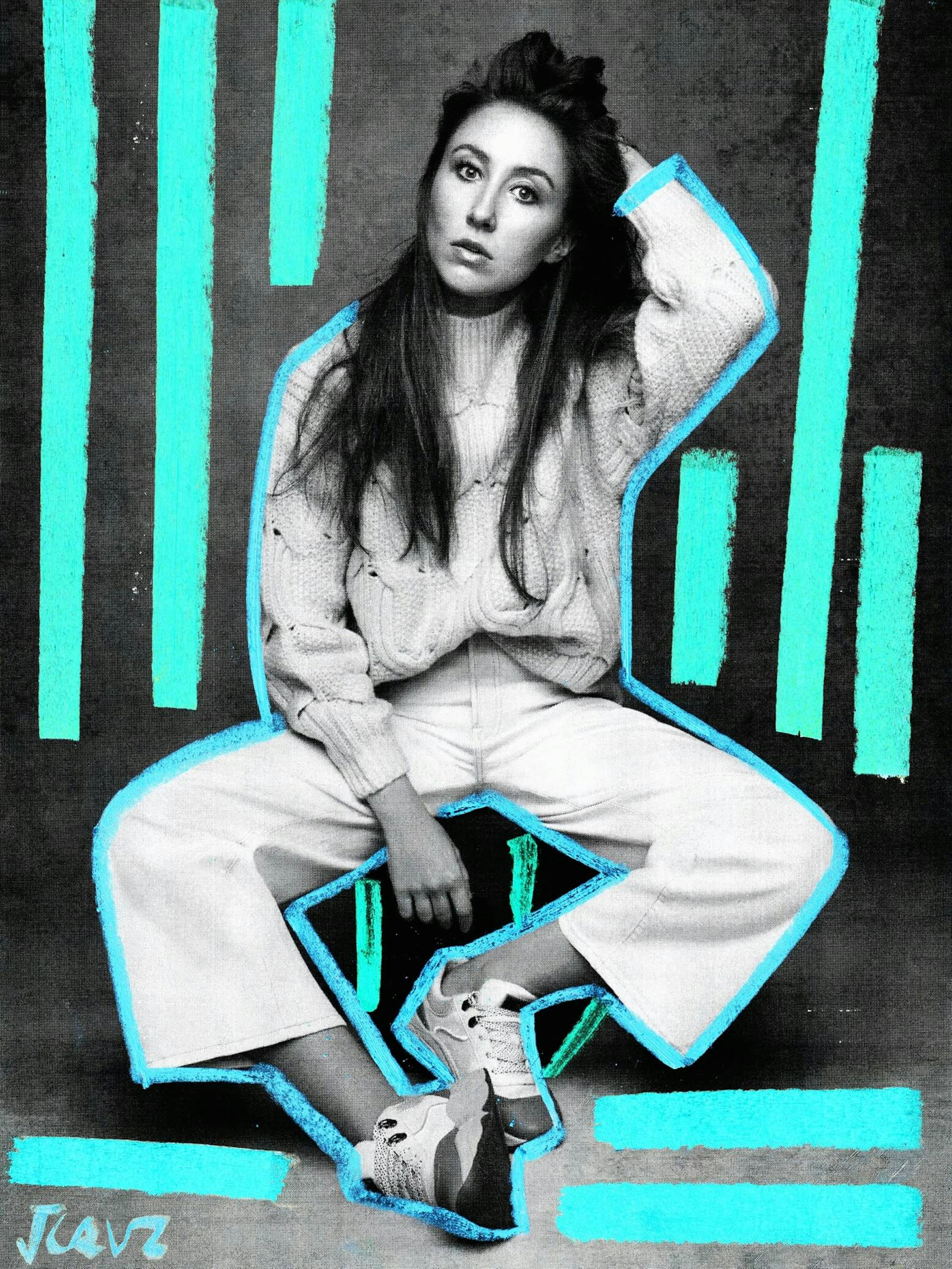 Exemplary Etiquette
O'Connor and Doherty were fans of The Crown before they were cast in Season 3. Both had put in countless hours honing their craft elsewhere: Doherty earned diplomas from the Guildford School of Acting and the Bristol Old Vic Theatre School, and O'Connor gave a breakout performance in the 2017 independent British drama God's Own Country. Still, the actors were essentially starting from scratch when it came to learning about the real Charles and Anne.
Fortunately, the scripts offered them a wealth of insight. "Peter Morgan's writing [helps you get to know the characters] so well," says Doherty, who also did a great deal of supplemental research and was delighted by the fascinating details she uncovered. At one point, Princess Anne faced down would-be kidnappers who were holding her at gunpoint, for instance. "Actually, Anne was just a bit of a rock star," Doherty says.
Honestly, it was one of the trippiest experiences of my life.
On set, the initiation began with a "bootcamp" overseen by the show's royal protocol adviser, David Rankin-Hunt (known as "Major Dave" to the cast and crew). It was an opportunity to learn firsthand the finer details of royal manners, but also a chance to get to know the rest of the Season 3 cast, including Olivia Colman, the Oscar-winning actress who took over the role of Queen Elizabeth II, and Helena Bonham Carter, who stepped in as the queen's famously outspoken younger sister, Princess Margaret.
"That was when I met everyone," says Doherty. "We had to learn how to eat a meal, which is weird enough as it is — but when you're sat next to Olivia Colman? Honestly, it was one of the trippiest experiences of my life." And just who ruled bootcamp? "Helena!" Doherty exclaims.
Perfect Diction
Mastering the princess's voice was key to unlocking her character. "It's so different to mine, for starters," Doherty says. "But I also just felt like I understood her soul, in a way, because of how she spoke. I recorded [her voice], and then would just walk around parks near me, listening on repeat, trying to get into her shoes and feel the way she would move while talking."
O'Connor was likewise determined. "I remember starting really early with the voice," he explains, sharing that he found inspiration in how Claire Foy and Matt Smith had captured Queen Elizabeth's and Prince Philip's accents and speech patterns in the series' first two seasons. Watching a clip of Doherty as Anne prior to the start of filming was another motivation: "I was like, *Holy shit, I need to up my game!*"
O'Connor really felt the pressure when it came time to tackle the sequence dramatizing Charles's investiture as the Prince of Wales in 1969. He had to deliver a speech in both English and Welsh. "It would have been terrifying for Charles in reality, and it was terrifying for me!" O'Connor says. "But that was a really special time." (Mercifully, dialect coaches and historical consultants are ever present on set.)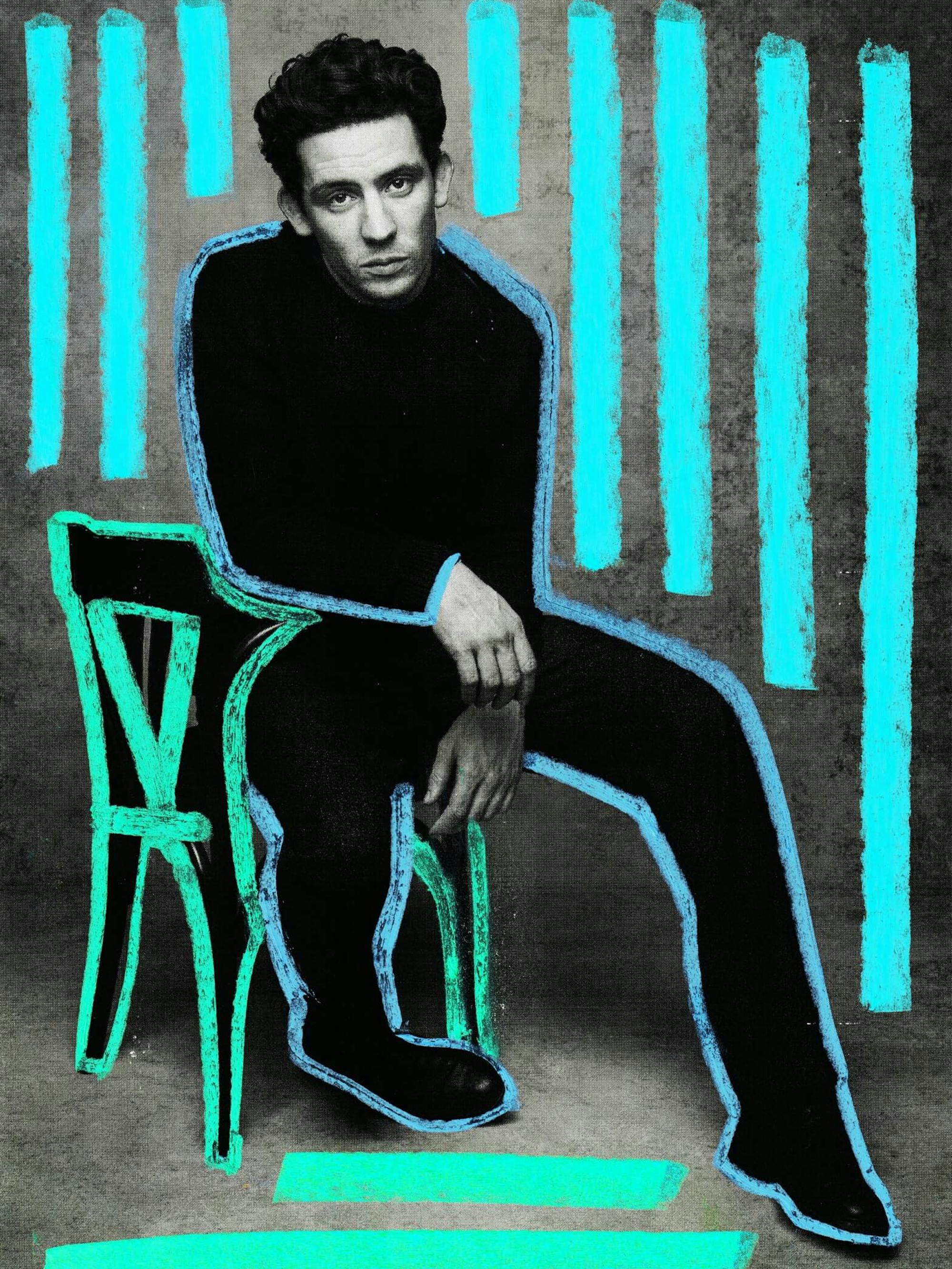 The investiture ceremony was shot on location in Wales at Caernarfon Castle, a breathtaking historical site that dates to 1283. The scale of the production was as vast as you might imagine, with hundreds of extras in period dress thronging the grounds of the ancient stronghold. "It was his entrance into the Crown, it's my entrance into the series, and so to actually shoot it in that space was epic," O'Connor says.
Spectacular locations are the norm for the show, whether they're the real thing or meticulous reconstructions. "You rock up to Elstree Studios, and they've built Buckingham Palace," Doherty says of working on the sets created by production designer Martin Childs and his team. "You're in the premier league," adds O'Connor.
There's no ego, and everyone feels very comfortable.
Joining the likes of Colman and Bonham Carter in a beautifully appointed 1960s- and 70s-era Buckingham Palace proved inspiring. "Something comes over you when you're in the room with them," Doherty says. "You're like, *Right, I've got to step it up.*" But the atmosphere isn't nearly as pressurized as you might expect given the star-studded cast. "To have someone like Olivia leading from the front makes a huge difference," O'Connor explains. "There's no ego, and everyone feels very comfortable."
What the Future Holds
Changes are in store for both siblings in the fourth season. Early on, Charles was portrayed as a young man seeking validation and love, but saddled with responsibility. O'Connor says he's been pleased to play a more complex iteration of Charles, who becomes "more serious, subdued, and unnerving" as time goes on. "I thought if in the first season [that I play Charles], I can win the hearts of people, and in the second, I can sort of strip that back, then that's the aim," he says, adding, "He still has a lot of heart. He's still the young boy desperate for approval."
Meanwhile, Anne will navigate her first marriage, to Olympic gold-medalist Mark Phillips (Geoffrey Breton) — "a pretty rocky experience," as Doherty puts it — and she will support her brother through his relationship with Diana Spencer (Emma Corrin). "You're watching these people grow," says Doherty. "You see them experience a similar coming-of-age, but take different routes."
When Season 4 concludes, O'Connor and Doherty will also part ways, passing their roles on to two new — and as yet unannounced — actors. It's a necessary transition as the series moves forward through the decades, but one that has pushed the performers to excel during their time as Charles and Anne. "It's a weird, precious gift that's on a timer," Doherty says. "You know it's going to run out, so you just savor every moment."