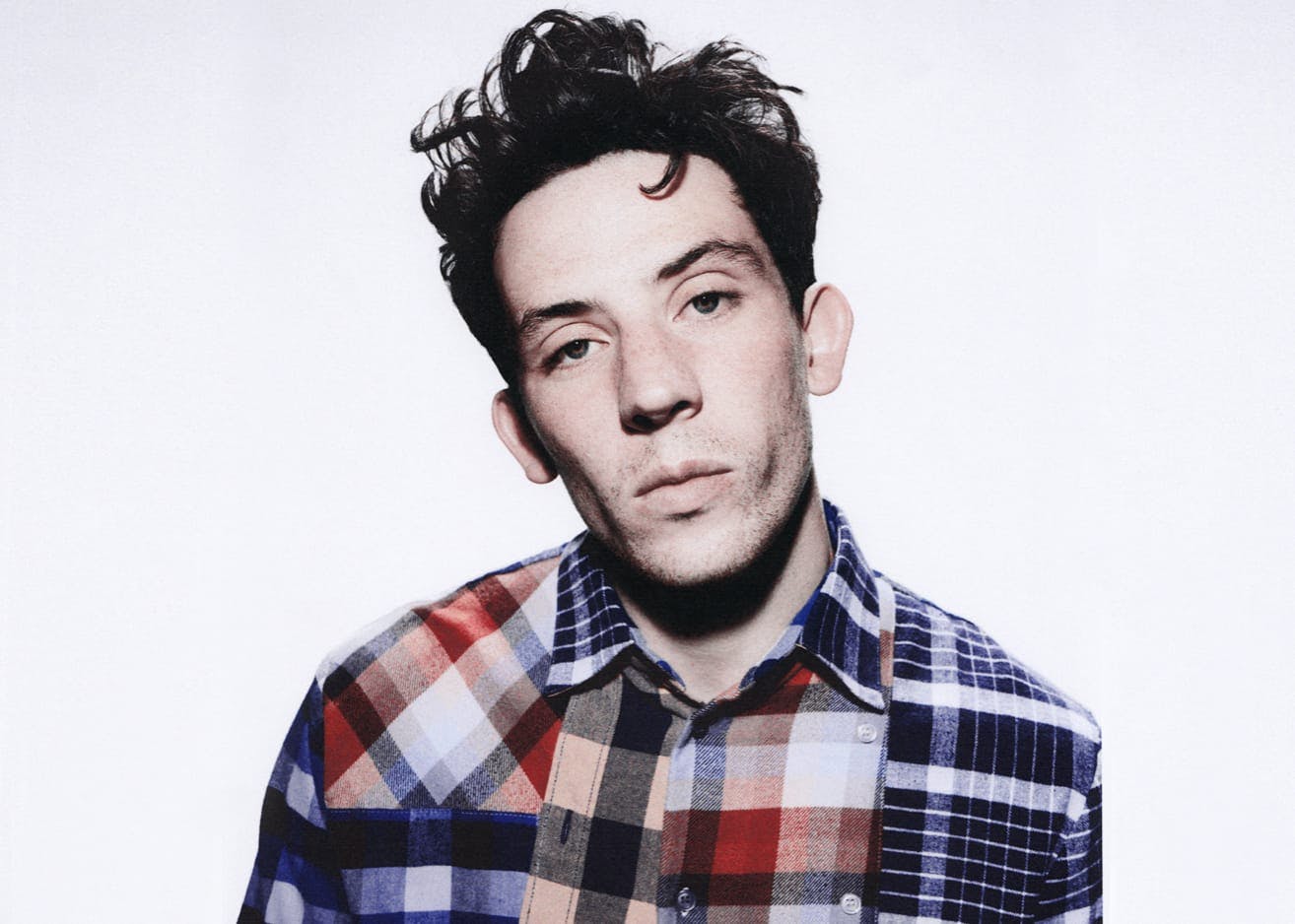 The actor plays Prince Charles in The Crown through better and worse.
Josh O'Connor knew from the start that his character on The Crown would be journeying into strenuous territory. O'Connor plays Prince Charles from age 16 well into adulthood in the third and fourth seasons of Peter Morgan's Emmy-winning series about the royal family. The narrative tackles Charles's coming of age and his involvement in one of history's most infamous marriages. O'Connor, for his part, taps into the complexities of a figure largely written in the public imagination.
The actor, 31, came to the show after landing small roles on British television series including Doctor Who, Peaky Blinders, and Ripper Street, and delivering a breakout performance in Francis Lee's 2017 debut feature God's Own Country as a Yorkshire farmer who falls in love with a Romanian migrant worker. He recently wrapped production on a period drama, Mothering Sunday, opposite his Crown co-star Olivia Colman, and he plays Romeo to Jessie Buckley's Juliet in a National Theatre film production of Shakespeare's great tragedy streaming on PBS. Earlier this year, his performance as the unhappy prince in The Crown Season 4 netted him his first Golden Globe and Critics Choice awards, in the Best Actor category, as well as a SAG nomination.
O'Connor admits that when he was first considering the role of Charles, he felt daunted by the scope and scale of the project. But he was hooked by the prince's trajectory from sympathetic victim to public enemy number one. As Charles's relationship with Diana (Emma Corrin) unfolds in Season 4, O'Connor keys into what is core about his character. "In some ways, Season 3 was a breeze because I did feel really sorry for Charles. When he's not allowed to marry the woman he loves, you feel incredibly sad for him," he explains. "And yet he's exactly the same person throughout Season 4. He's still not allowed to be with the woman he loves. The big task for me in Season 4 was that not an awful lot changes. It's just that here comes this amazing person in Diana, and he fails her and himself."
Krista Smith: Do you remember how it felt going into that first audition for Prince Charles?
Josh O'Connor: The first time I heard about it, I was talking to [Seasons 1 and 2 actor] Vanessa Kirby, and she explained how the show jumps ahead in the timeline. I was like, Hang on, they're going to need a Prince Charles. There are maybe two actors I know with sticky-out ears, and I'm one of them, so I thought, Well, I'm just assuming here . . .Eventually, I got a phone call. I have to say, kind of absurdly, my initial reaction was no. I think it just felt like a huge project, and I was enjoying making low-budget indies. It felt like quite an intimidating thing, maybe. But then a couple of months later, they came back to me and said, "Look, can you just come in and have a chat with us?" As soon as we started talking about the journey of Charles — in Season 3, let's make him sympathetic, let's make everyone go, Poor Charles, and then in Season 4, let's get everyone to hate him — I was right on board.
Was there an image or an anecdote that gave you a sense of him, a specificity you could cling to?
JO: There were two things, really. There was a way of him emphasizing words in very strange places in sentences. I remember having that pointed out to me. That really helped. The other one was this thing he does when he gets out of the car. He always seems to do it. If you find any footage of Prince Charles arriving at any event, he gets out of the car, he checks his cuff links, then he checks his pocket square, and then he does this wave. Instantaneously, you recognize it as a Charles thing to do.
Let's talk about Emma Corrin for a second. Part of what's so successful about this season is to do with your chemistry. We're completely invested in Charles and Diana right from the beginning.
JO: Chemistry is a funny thing. I still grapple with how it works. Ultimately, it's about listening and engaging with the other person and being able to receive what the other actor is giving you. What Emma and I were really good at was turning up prepared but also saying, "Right, what are you going to offer, and what am I going to offer?" I can't say enough about how brilliant Emma is. I think it also comes down to Peter's writing and his expression of a very complicated marriage, a very young girl and a guy who's a lot older — and a lot older in his personality. It was doomed to fail, wasn't it?
There are maybe two actors I know with sticky-out ears, and I'm one of them.
When I spoke with Emma, she said for your big fight scene she did genuinely tear up from the experience.
JO: In some ways it was horrible; in some ways it's the actor's dream just to let rip. For anyone who asks, "Where did you have to go to find that pure anger he shows in that scene?" Not that far. In almost every other episode, Diana has a scene with the queen where she says, "I'm really worried about my relationship" — and they listen to her. There are three occasions where Charles has a scene with the queen. Each was about a quarter of a page long because all it was was Charles saying, "Can I just express how I'm feeling?" and he's told to leave. He's not allowed to say what he wants. Even right at the end, he looks at Diana and he says, "Neither of us is happy here, so here is our way out." And Diana just walks out. In that angry, vocally violent scene, I felt frustrated for Charles. He doesn't actually get to say how he feels. It was hard insofar as you're having to shout at your mate, Emma. But from a character's point of view, it totally made sense to me. All the frustration, all the resentment had been bottling up not just during Series 4, but in Series 3, and, in fact, in Series 2, with the young lad who played him before me.
I want to take you back to the beginning a little bit. How did you know drama school was the right path for you? Why did you choose to go to Bristol Old Vic? Obviously, great actors like Daniel Day-Lewis went there. But why that school?
JO: When I was at secondary school, I had this brilliant drama teacher who said to me, "What do you think about applying to drama school?" My dad, who'd done lots of research on it and was brilliantly supportive, came up with a list of names. But it was new territory for me. There was the obvious place, Royal Academy of Dramatic Art, that just felt so terrifying. I was from a small town in the west of England. The idea of moving to London was petrifying at that point. When I turned up at Bristol Old Vic, first of all, Daniel Day-Lewis had been there, and that felt very exciting. Laurence Olivier started the school. Olivia Colman had gone there; she was just coming up at that stage. Jeremy Irons as well. Loads of brilliant actors that I looked up to. Above all of that, I turned up to the school, and it's just a beautiful house in Clifton in Bristol, and all the teachers were incredibly warm. I remember thinking, God, this feels comfortable. This feels like home.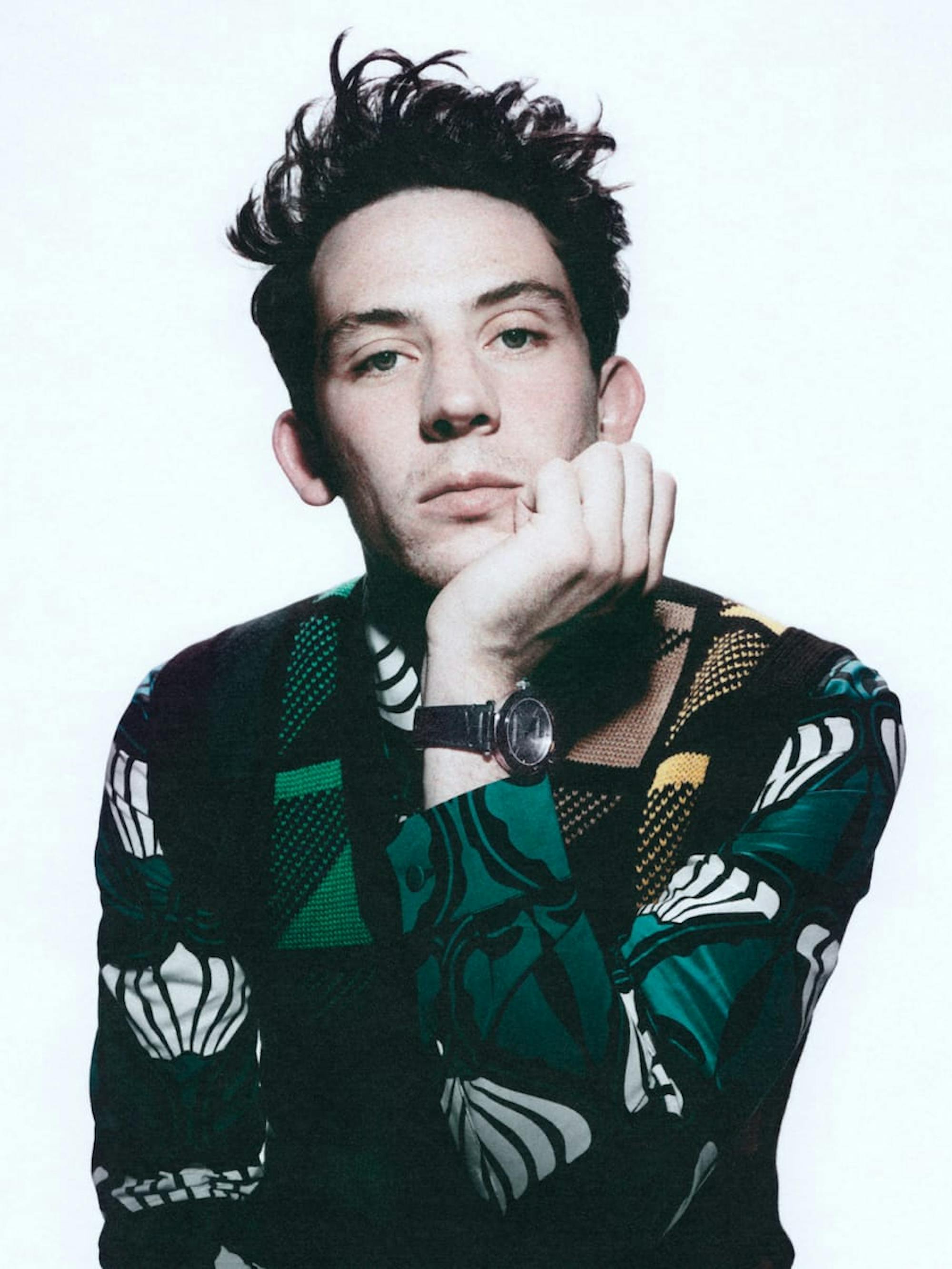 God's Own Country was a turning point in your career. How did the overwhelming response to that film change your personal trajectory in terms of your decision-making process and how you thought about your future?
JO: The response to that film was mad, really. It was a low-budget, first-time feature film from Francis Lee, who now, of course, has made Ammonite, and is brilliant. But at the time, we were just making a little movie in the north of England. I do remember reading that script and thinking, This is definitely the bee's knees in terms of writing, and I'll be lucky to do it. But it changed the game for me. I always felt like what was interesting to me was playing stuff that is nothing like me, so when God's Own Country came along, it felt like my opportunity to play a Yorkshire farmer, someone who's completely removed from me. To then get the awards recognition and all the stuff that went along with it felt really special.
You've just shot the new drama Mothering Sunday, which reunites you with your Crown co-star Olivia Colman. What have you learned from working so closely with her?
JO: So many things. Fundamentally, the biggest thing is the friendship that we've got. I mean, working with her every day is a huge learning curve. She just turns up and pulls out these amazing performances, and you're scratching your head because, if you're like me, you spend hours prepping stuff. She engages in such an emotional way. She'll say herself that she cries at the smallest thing. Being in the presence of an actor like that, who is just raw emotion and raw talent, rubs off on you.
You're starring opposite another incredible talent, Jessie Buckley, in Romeo & Juliet. That play has to be on every actor's bucket list.
JO: Jessie and I are old mates, best friends. We met when I was doing a play in a fringe theater in town. She came to watch it — she knew one of the cast members. For about nine years, we'd been trying to find something to do together. In some ways, Romeo & Juliet took us by surprise. I remember when the National Theatre got in contact and said, "Would you like to play Romeo?" I thought, Oh, that's a weird thing to want me to do. I'm sure I'm getting a bit old for that. But I also thought this was probably my last chance to do it. It's been so nice to do something together with Jessie. Jessie, for me, is the actor of my generation.
It's got to be a little daunting to play a member of the royal family, the most famous family in the world. How did you approach that?
JO: It's easy to fall into a mimicry of a person, particularly with the royals. In that sense, I knew exactly what I didn't want to do with Prince Charles. The next part was, O.K., what versions of someone playing someone who is real have I really liked? One I've talked about before is the film I'm Not There. It's a Todd Haynes film. It's six actors playing Bob Dylan, and none of them — apart from maybe Cate Blanchett — are playing a Dylan that you can really recognize. They're playing versions of his personality, which of course we don't know because we don't know what Dylan's actually like. I remember thinking, Right. What I need to do is break down Prince Charles as an idea and see him as a character as I would any other character. That was my main aim. Things like his mannerisms were in some ways the simplest bits. They're the foundations. The rest is pure creation, I suppose.