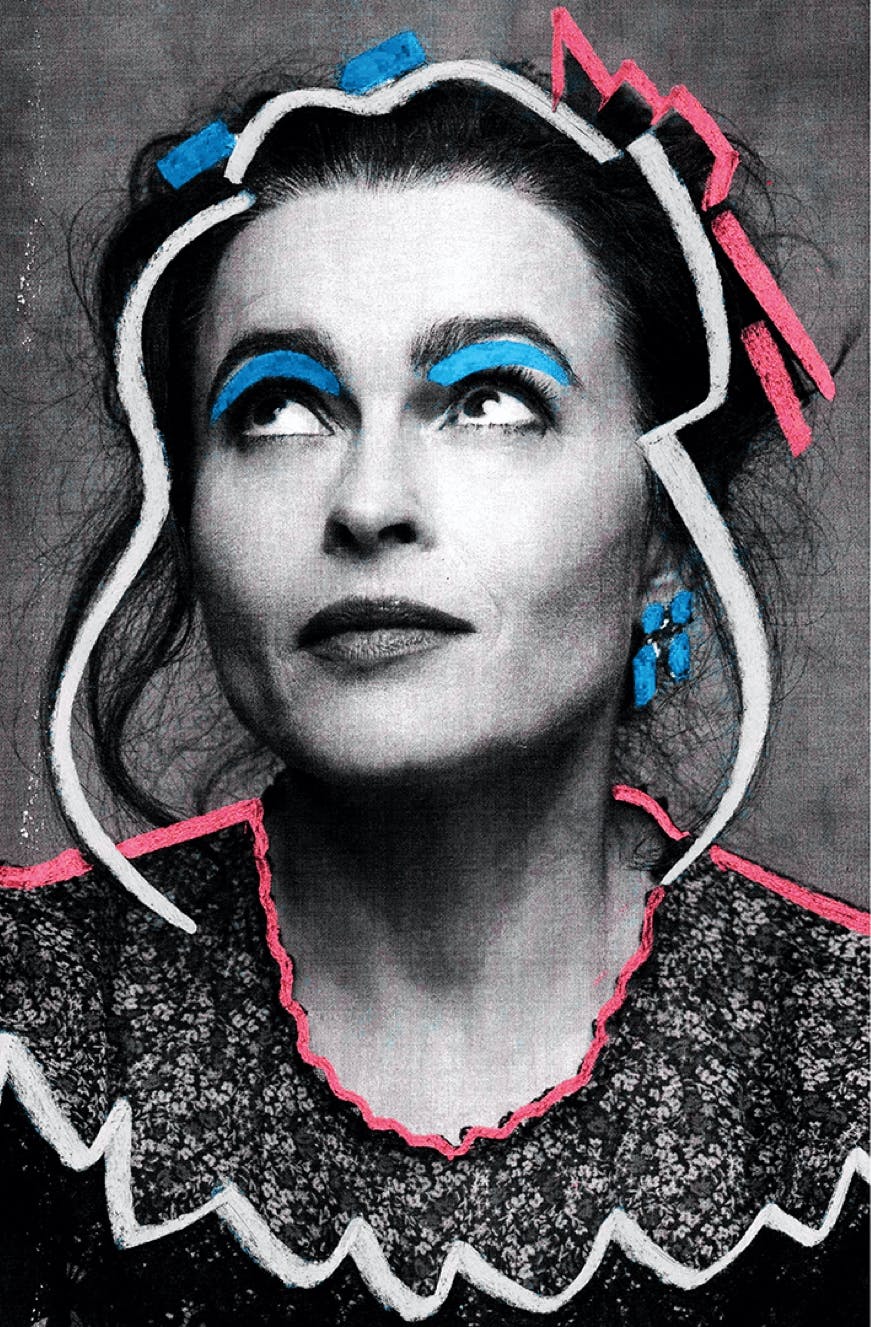 A British writer on the British star taking on the role of a British princess in The Crown.
The year is 1964, and The Crown has embarked on a new era. Olivia Colman succeeds Claire Foy as Queen Elizabeth II, and an all-new cast orbits the fictitious throne to reflect the passage of time. Stepping into the bejeweled shoes of Princess Margaret is Helena Bonham Carter. It is apt casting for the late Countess of Snowdon ("Margot," as she was affectionately known to her family); Bonham Carter — who deserves national treasure status herself — portrays a particularly dazzling royal gem.
The political backdrop to Season 3, which covers the period between 1964 and 1977, reflects an era of unrest in Britain, spanning miners' strikes, the Aberfan disaster, and a sequence of prime ministers — from Harold Wilson (Jason Watkins) to Edward Heath (Michael Maloney) and then back to Wilson (more favorably to Her Majesty) once more. On the global front, the plot touches on the decolonization of Africa and the Caribbean, and the Apollo 11 moon landing. Behind palace doors, the family deals with Charles's (Josh O'Connor) transition to young adulthood, and his investiture as Prince of Wales. We see the pre-Diana roots of Charles's relationship with Camilla (Emerald Fennell), and witness Princess Margaret's tumultuous marriage to, and eventual separation from, Antony Armstrong-Jones (Ben Daniels).
I asked her, 'Are you O.K. with me playing you?'
Helena Bonham Carter, on Princess Margaret
Although fated to an eternity in the wings as the "spare" (to the heir), Margaret takes center stage in much of The Crown's third season. Margaret's relationship with her sister, like her marital strife with Armstrong-Jones, is put under the spotlight. She struggles with a lack of purpose and desires a greater public role. With each passing episode, her own infamous brand of charm comes to the fore.
It is too simplistic to reduce an actress's suitability for a role to how similar in appearance she is to the character in question. But there are enough likenesses between Bonham Carter and Margaret to easily transform one very familiar face into another. There are the signature dark curls (Bonham Carter's usually wilder than the royal's oft-coiffed do), the English-rose complexion, and that gaze that flickers between steely and sorrowful, haughty and flirtatious, gleeful and dangerous at any given moment.
Margaret as "vice queen" might not have the same power as her sovereign sister, but she reigns supreme over The Crown's fashion scene. Delivering the resplendent glamour only natural to a show backdropped by Buckingham Palace, Margaret prefers silk robes and cocktail dresses to her elder sister's demure and structured suits; fuchsia to her pastel palette; blue-shadowed, winged eyes to her au naturel look.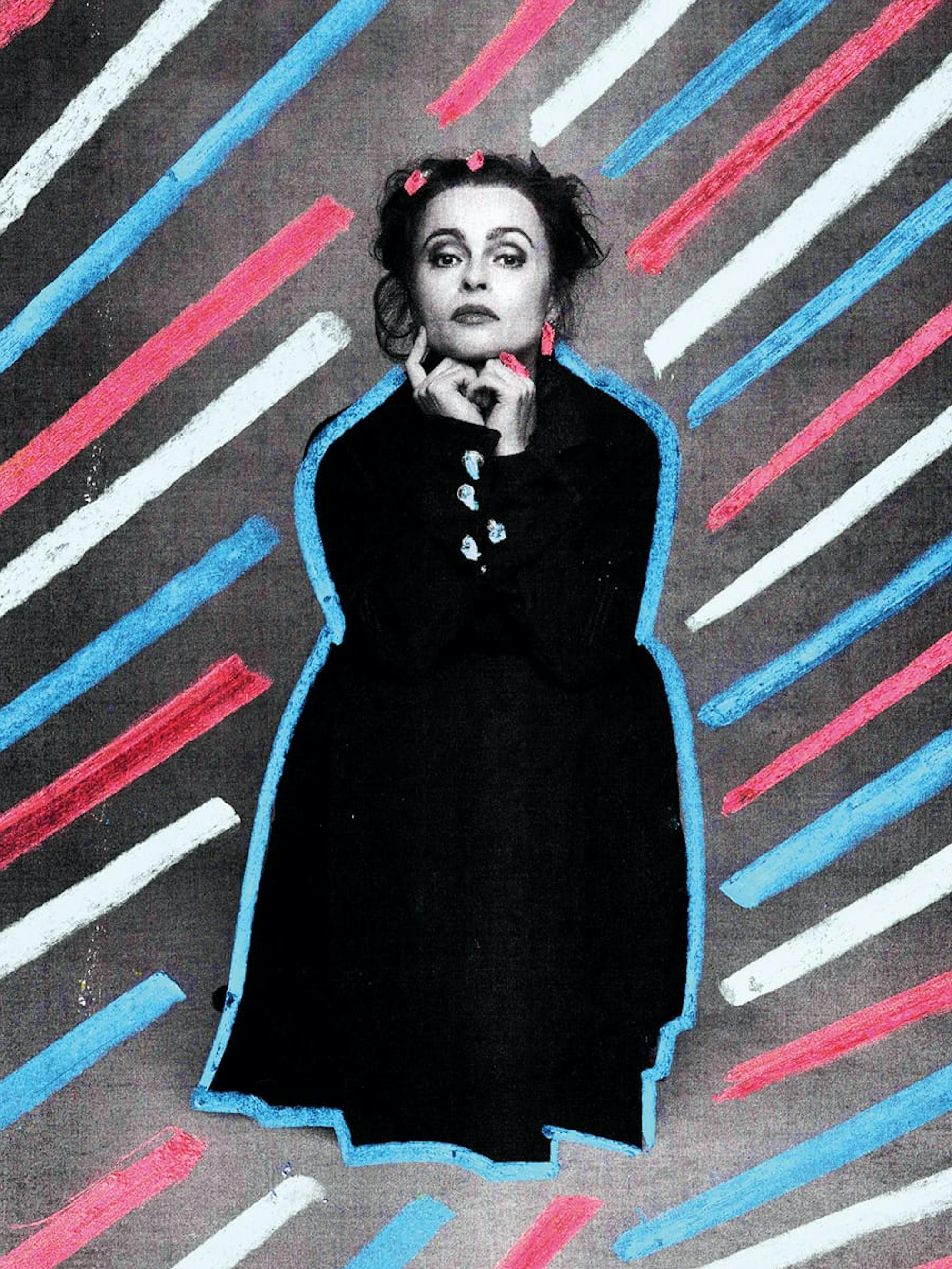 The late princess was a real-life master of the statement accessory (often in the form of a draped fur coat or oversized sunglasses), and was unafraid to divert from the norm when it came to her personal style. Bonham Carter, too, is renowned for erring on the side of eccentricity and wearing exactly what she likes on the red carpet. To receive her C.B.E. from the queen at Buckingham Palace in 2012, the actress chose a striking Vivienne Westwood two-piece in tartan, complete with a miniature top hat.
Bonham Carter's faculty for the role of Margaret begins with her wild and wily flair. Exuding seemingly effortless high status, daring, and darling in equal measure, Bonham Carter portrays the kind of woman you would be desperate to befriend at a party, but far too intimidated to approach. The queen's vivacious and somewhat controversial little sister was known to be the life and soul of most occasions that she attended, holding court well into the early hours of social affairs and official events alike. Bonham Carter more than does justice to this legacy, performing Margaret's legendary singsongs round the piano with verve.
The character isn't, however, immune to tragedy. Bonham Carter identifies and draws out Margaret's intense fragility and underlying anxieties. We see her holding her own in blazing rows with Armstrong-Jones, even as she suffers the indignities of occupying an "irrelevant" position in her family.In fact, Bonham Carter (tasked with following up Emmy-nominated Vanessa Kirby, who played Margaret during her formative years) undertook significant research into the princess's life. Seeking insight from those who knew Margaret well, the actress spoke to several of her confidantes. She also, apparently, received the royal stamp of approval from Margaret herself — via psychic.
This blessing from beyond the grave, Bonham Carter told an audience gathered for England's Cheltenham Literature Festival in 2019, was delivered with the spirited candor so often ascribed to the pithy princess: "I asked her, 'Are you O.K. with me playing you?' And she said, 'You're better than the other actress' . . . that they were thinking of. . . . 'But you're going to have to brush up and be more groomed and neater.'" It's not difficult to imagine Bonham Carter delivering a similar line to devastating effect in The Crown. She excels at putting the impertinent in their place with one clipped phrase and a roll of her charcoal-lined eyes.
Her flirtations are equally penetrating. "You're perspiring," she notes, eyebrows raised, to Roderic "Roddy" Llewellyn (Harry Treadaway). Almost two decades her junior, Roddy met Margaret after they were introduced by a mutual friend, and they soon embarked on a passionate affair in the wake of Armstrong-Jones's infidelity. The transformation of the princess from scorned wife to seductress to impulsive lover (and back again) is one Bonham Carter serves up with aplomb.
She brings the darkness and the light of Princess Margaret to The Crown, capturing her loyalty and her passion, her strength and her frailty, her elation and her rage.
Katie Berrington, on Helena Bonham Carter
Bonham Carter's turn as Margaret fits well into a decades-long career punctuated by several earlier regal roles. In 2011's Best Picture winner The King's Speech, she portrayed the Queen Mother, winning plaudits and a BAFTA for Best Supporting Actress. She was cast as Lady Jane Grey, the Nine Days' Queen, in the 1986 costume drama Lady Jane, and Anne Boleyn in the 2003 television two-parter Henry VIII. She even played the tyrannical Red Queen in then-partner Tim Burton's live-action fairy tale Alice in Wonderland.
The lineup of screen queens on Bonham Carter's C.V. is certainly auspicious, but the air of unpredictability required to play this particular rebellious royal is a through line in Bonham Carter's work. Let's not forget that she immortalized crazed Death Eater Bellatrix Lestrange for the Harry Potter generation. She is poised at put-downs, adept at erraticism, and so masterful in the art of suspense that it's impossible to know what might be coming next.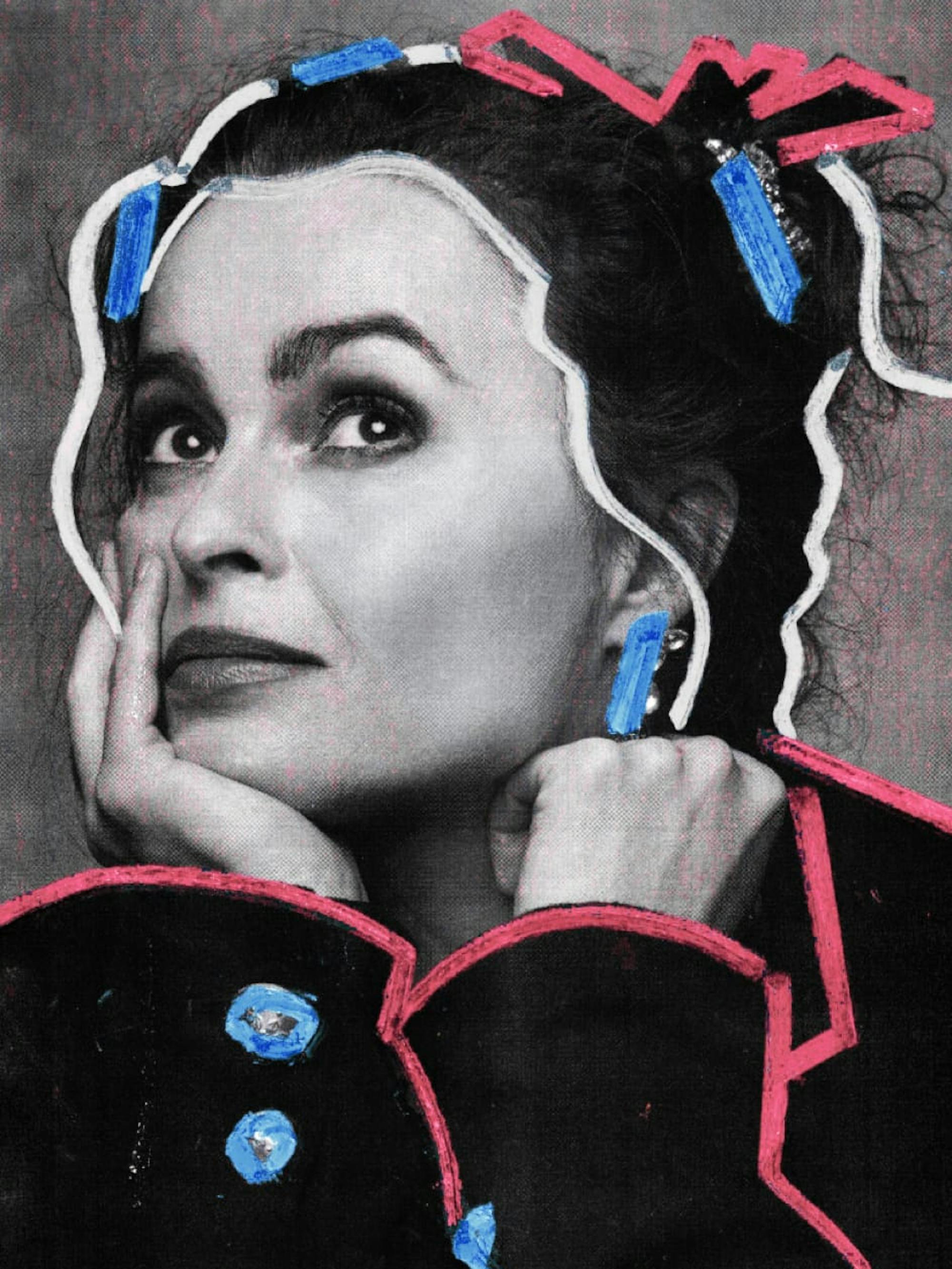 She brings the darkness and the light of Princess Margaret to The Crown, capturing her loyalty and her passion, her strength and her frailty, her elation and her rage. With this vibrancy and vividness, Bonham Carter pulls Margaret from the wings — not merely a "spare," but rather a main attraction.