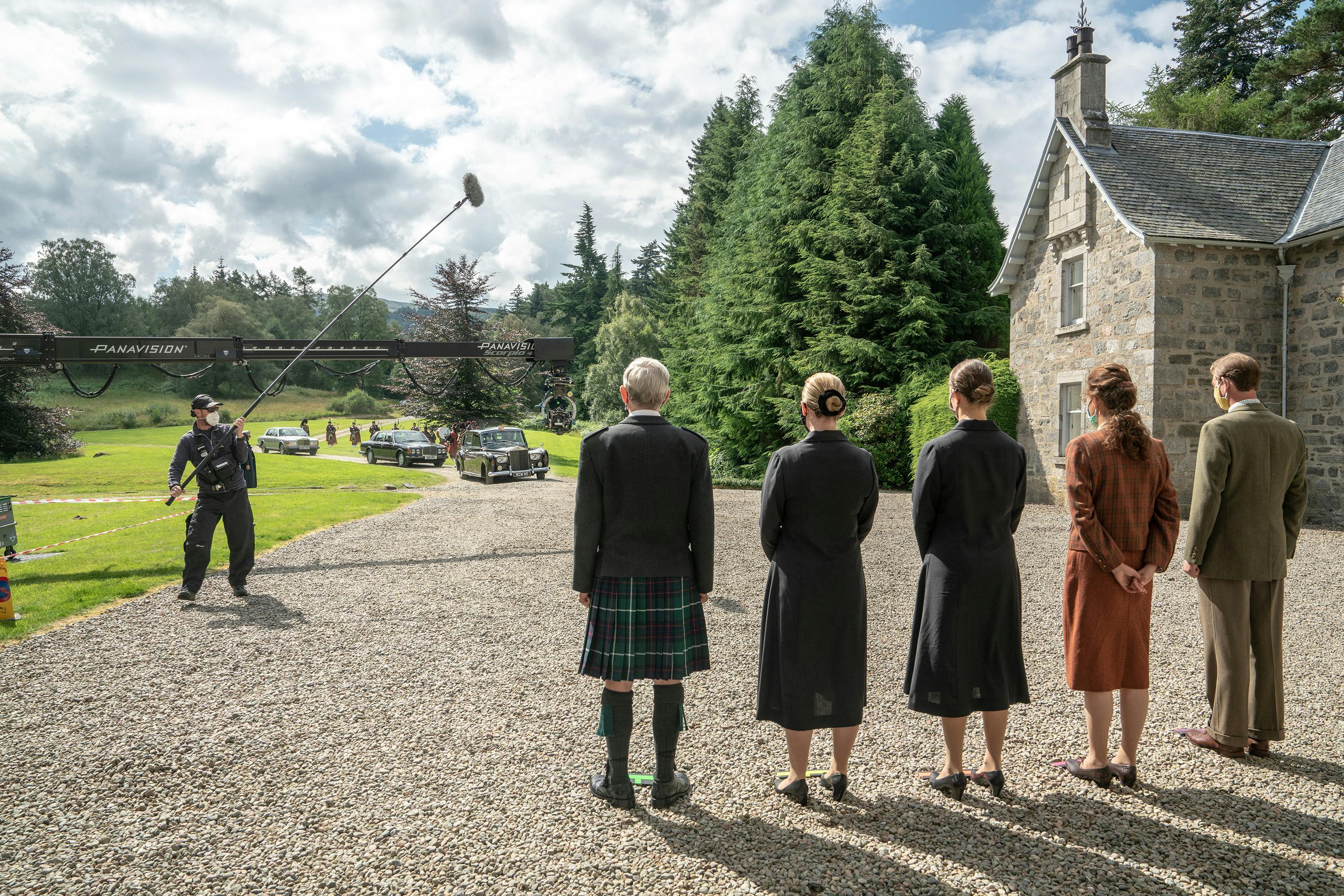 The cast and crew of the regal series share stories about some of the most memorable moments from Season 5.
How do you improve a series that has won every award possible for both its actors and behind-the-scenes talent, including an Emmy for Outstanding Drama? If you're Peter Morgan, creator and writer of The Crown, you up the ante. Season 5 introduced riveting storylines and heartrending scenes, as well as the last generation of the show's three casts: Imelda Staunton stars as Queen Elizabeth II, Jonathan Pryce plays Prince Philip, Lesley Manville is Princess Margaret, Elizabeth Debicki takes over as Princess Diana, and Dominic West steps into the role of Prince Charles. Says Morgan, "No matter if you're a monarchist or not, the dynamics of a family . . . there's nothing better to write about." Season 5 has continued The Crown's Emmy legacy, with six nominations including for Oustanding Drama Series.
With that in mind, here are our picks for some of the most mesmerizing moments from a stellar season.
TALKING SHOP: "QUEEN VICTORIA SYNDROME"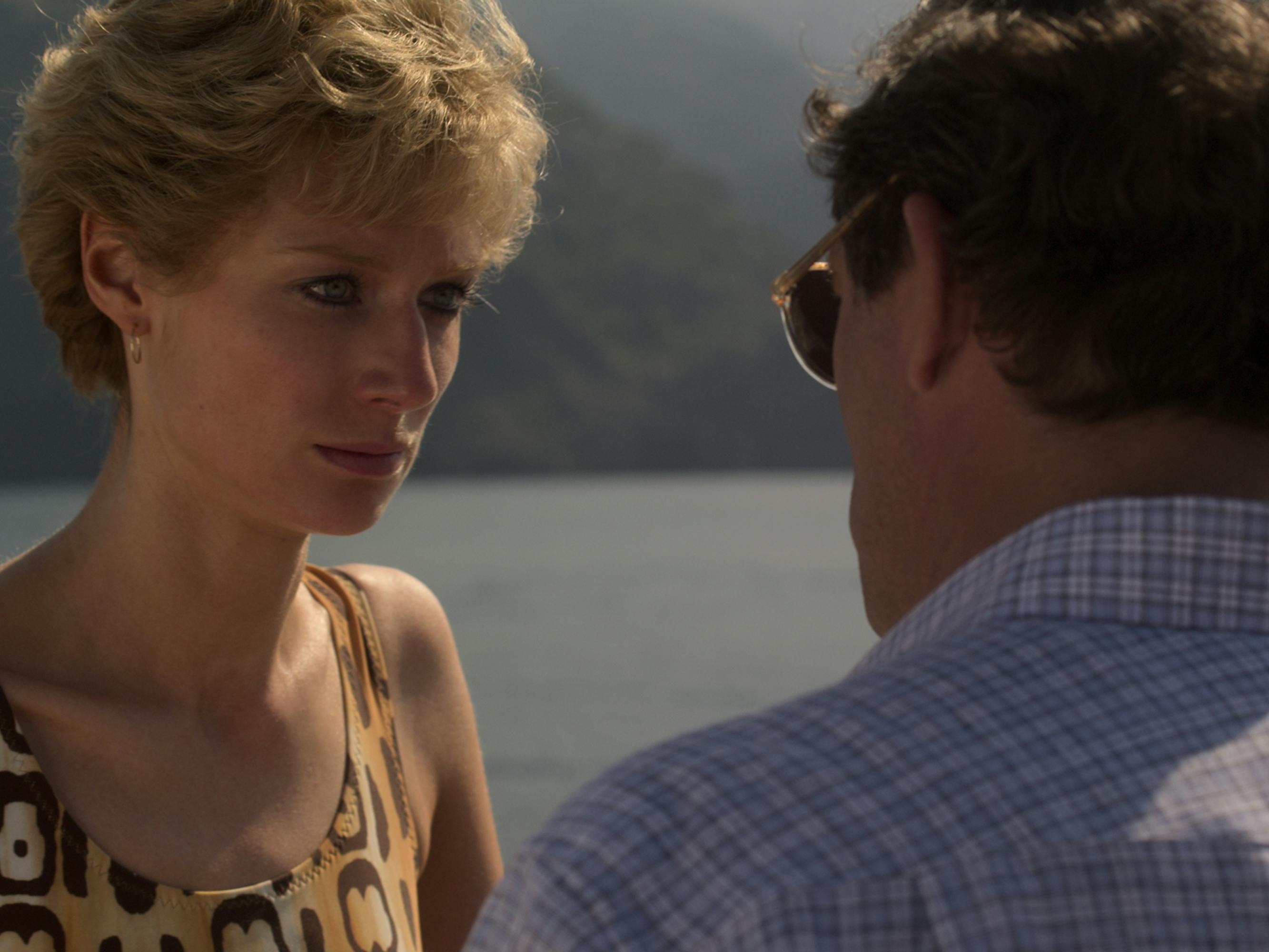 When Diana suggests to Charles that they mix in some retail therapy with their visits to archeological sites during a cruise on the Mediterranean to mark their 10th anniversary, his response is withering. The couple's misery among Charles's friends, who are along for the ride, is even more palpable as they're trapped together on a luxury yacht, inspired by the real-life Christina O, which was once owned by Aristotle Onassis. By contrast, the queen and Philip are content aboard the timeworn Britannia, which production designer Martin Childs recreated over three sprawling sets.
FÊTE ACCOMPLI: "QUEEN VICTORIA SYNDROME"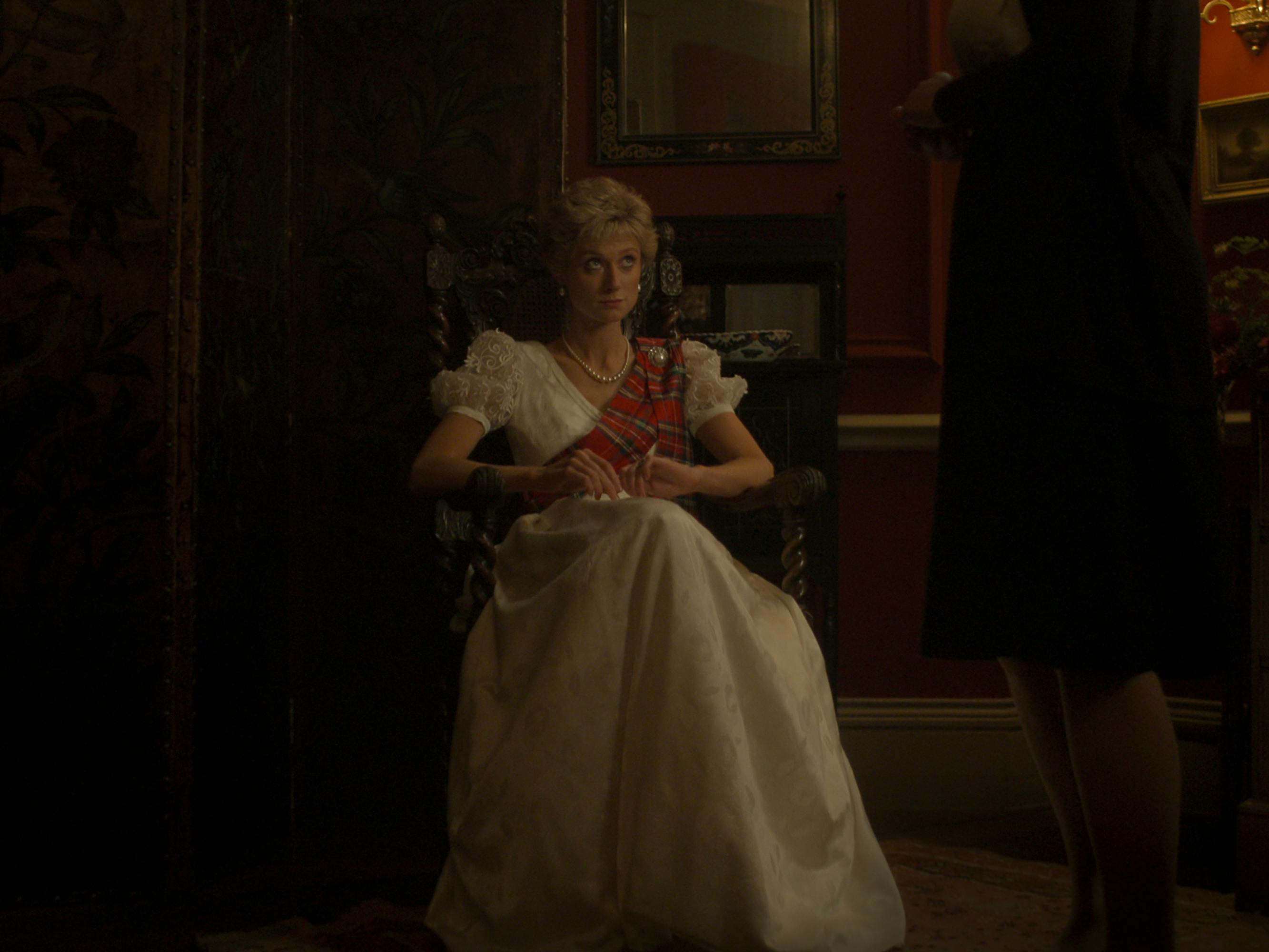 Prime Minister John Major (Jonny Lee Miller) joins the royal family for the iconic Balmoral Ghillies Ball, where Diana looks out over the tipsy crowd and tells him that none of the royal marriages will last more than six months. Movement coach Polly Bennett spent weeks working on the dance choreography, while costume designer Amy Roberts and head of hair and makeup Cate Hall ensured everyone looked up to snuff. Manville says that dressed in his tartan kilt, West was Charles's doppelgänger from behind; laughs West, "The only time I really look like Charles is from behind because the hair is just perfect. Cate said, 'It doesn't really matter what you look like, once people see you with the hair, they'll go with it.'"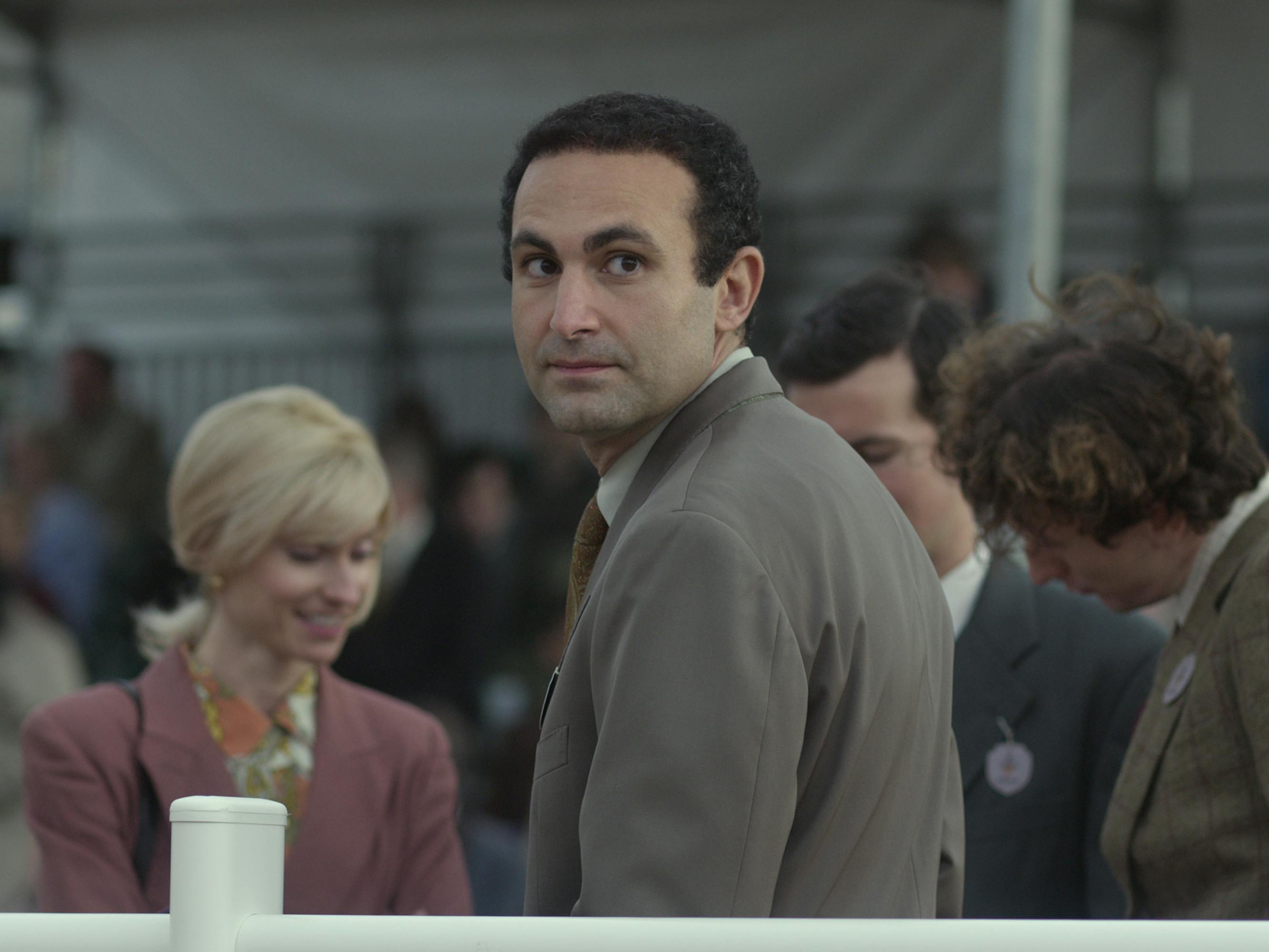 Diana meets Mohamed Al Fayed (Salim Daw) for the first time at the Royal Windsor Horse Show, where the queen has sat them together, far away from her. As they bond over their status as outcasts, Diana is clever and charming, with Al Fayed bantering back and insisting she call him by his nickname, Mou Mou, and introducing her to his son Dodi. "We extended that scene because they were improvising," says director Alex Gabassi of Diana's rifling through Mou Mou's gift bag and commenting on its contents. When she laughs, "We fall in love with her and fall in love with him too."
JUDGMENT CALL: "ANNUS HORRIBLIS"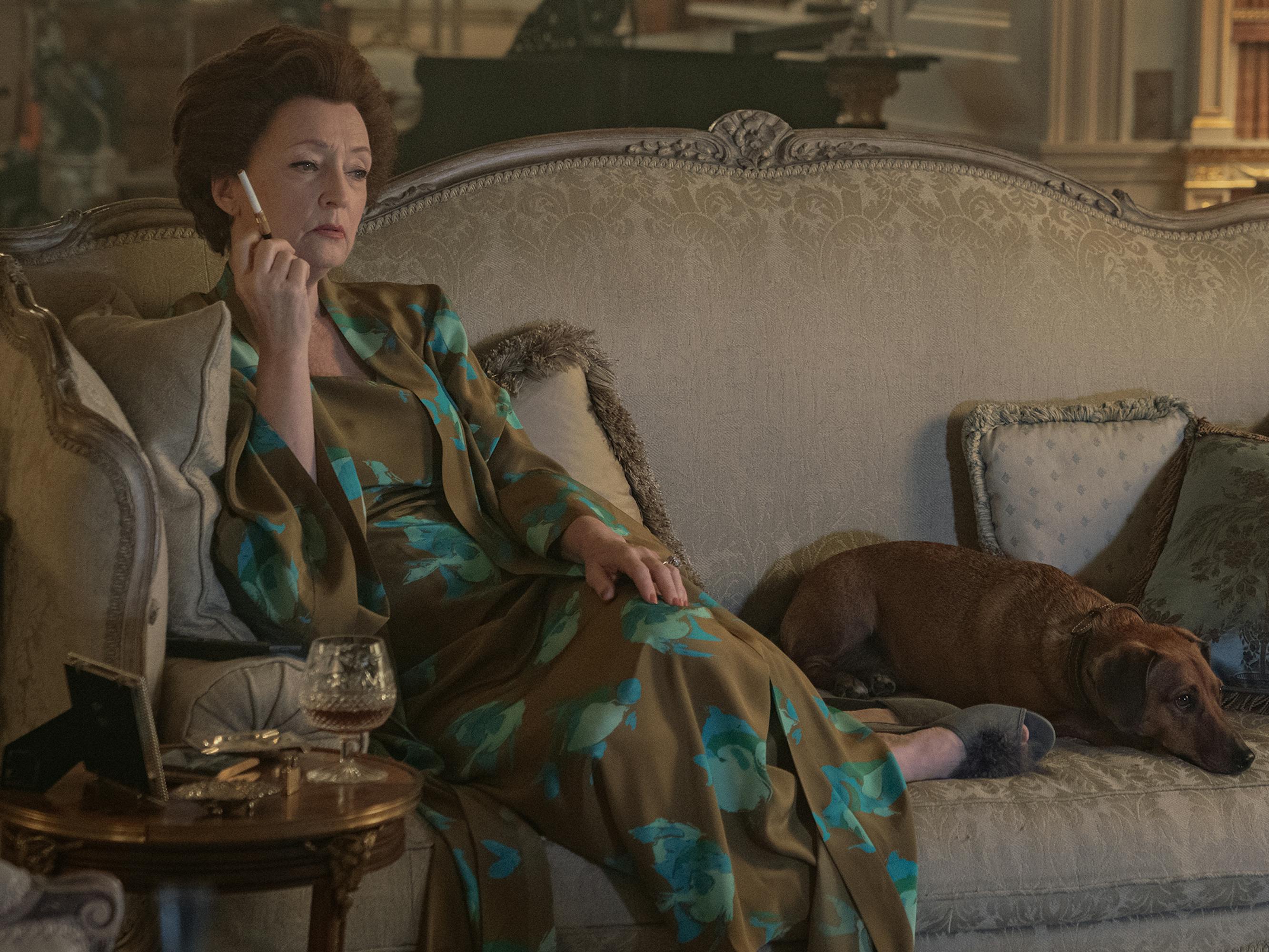 Over the course of a year, three of the queen's children separate or divorce and Windsor Castle goes up in flames. But the most painful event for the queen might be when Princess Margaret confronts her about breaking up her love affair with Peter Townsend decades earlier. On a later phone call that shows the sisters' unbreakable bond, Margaret assures the queen that no one blames her for the family's troubles, before uncharacteristically adding, "I do love you." After a pause, the queen responds in kind. "God, that was so middle class," Margaret quips. "Promise me we'll never do that again." Says Manville, "Sometimes, you have to bring stories down to the minute moments that are to do with the human condition."
COMMUNICATION STYLE: "THE WAY AHEAD"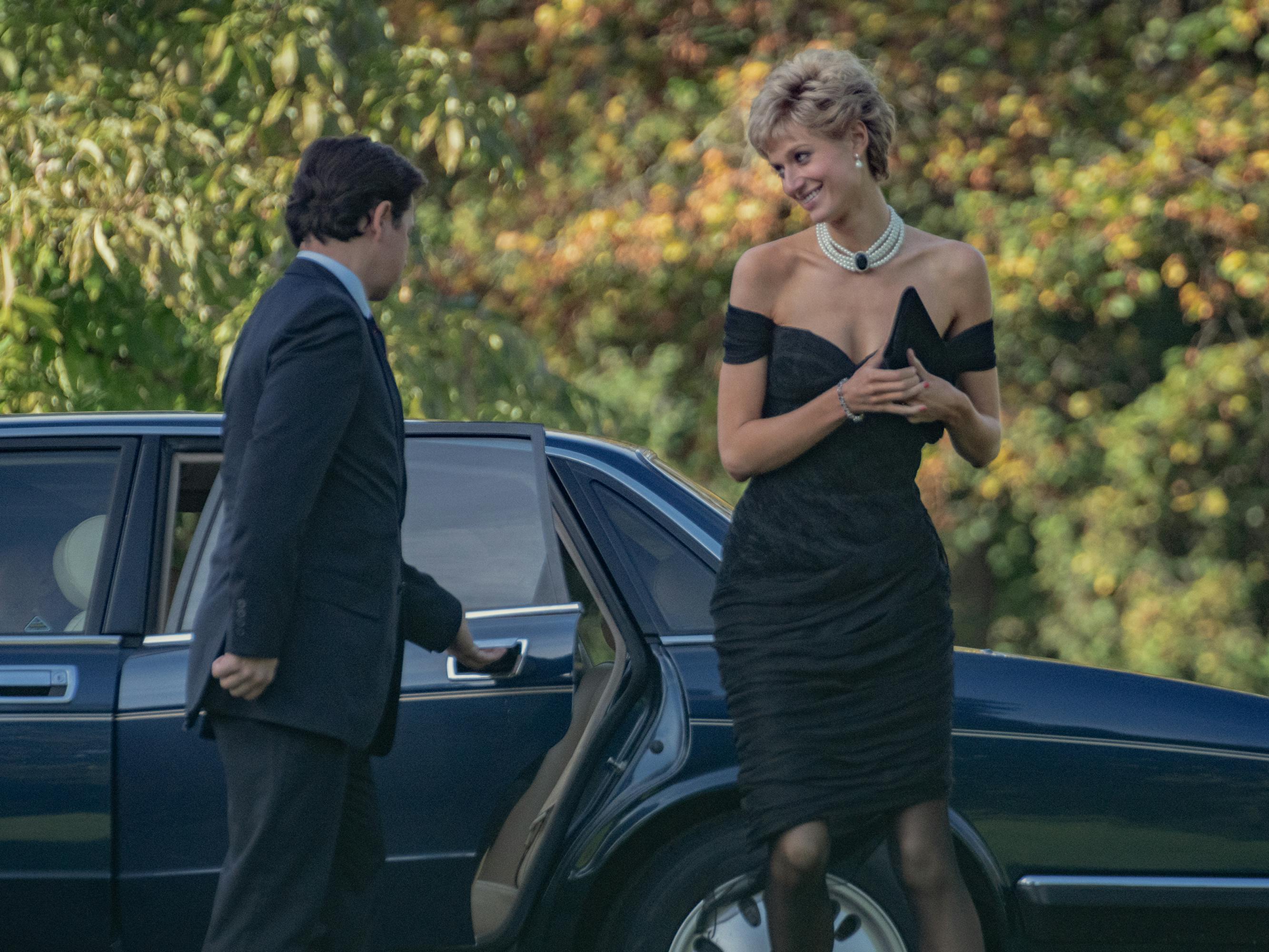 Rather than continuing to weep while watching Charles's interview — in which he discusses his affair with Camilla Parker Bowles and the state of his marriage — Diana decides to attend a gala, wearing a dress that Roberts styled after a black Christina Stambolian design that the princess actually wore, which became known as the revenge dress. We see both her anxiety and resolve as she takes a deep breath before exiting the car to greet fans and photographers with a stalwart smile; she will not play the part of a woman scorned. While the dialogue inThe Crown is flawless, so, too, is the show's understanding of the power of silence.
A ROYAL AUDIENCE: "GUNPOWDER"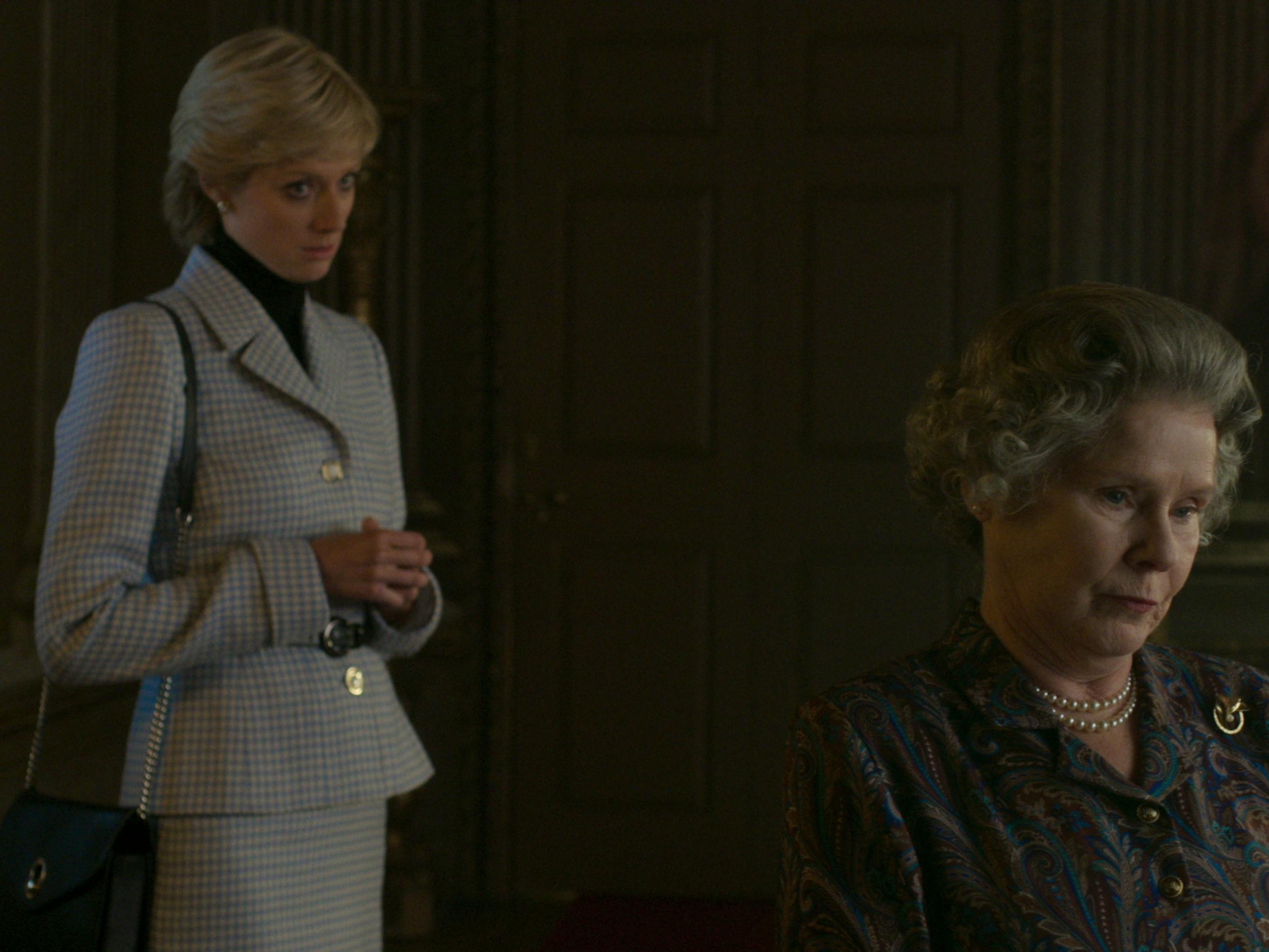 Before Diana's tell-all interview with the BBC, the queen summons her, chastising, "Haven't we heard all this before, a thousand times?" She shames Diana for not thinking about its effect on William, and then gaslights her, saying that any hostility from the royal family is "a figment of your imagination." Diana does her best to hold firm, wishing the queen a happy anniversary and commenting that everyone longs for such an enduring and happy marriage. "She has so many issues she has to deal with," says Staunton of her character, "Which makes for very good writing and hopefully, very good viewing."
PARTING WORDS: "COUPLE 31"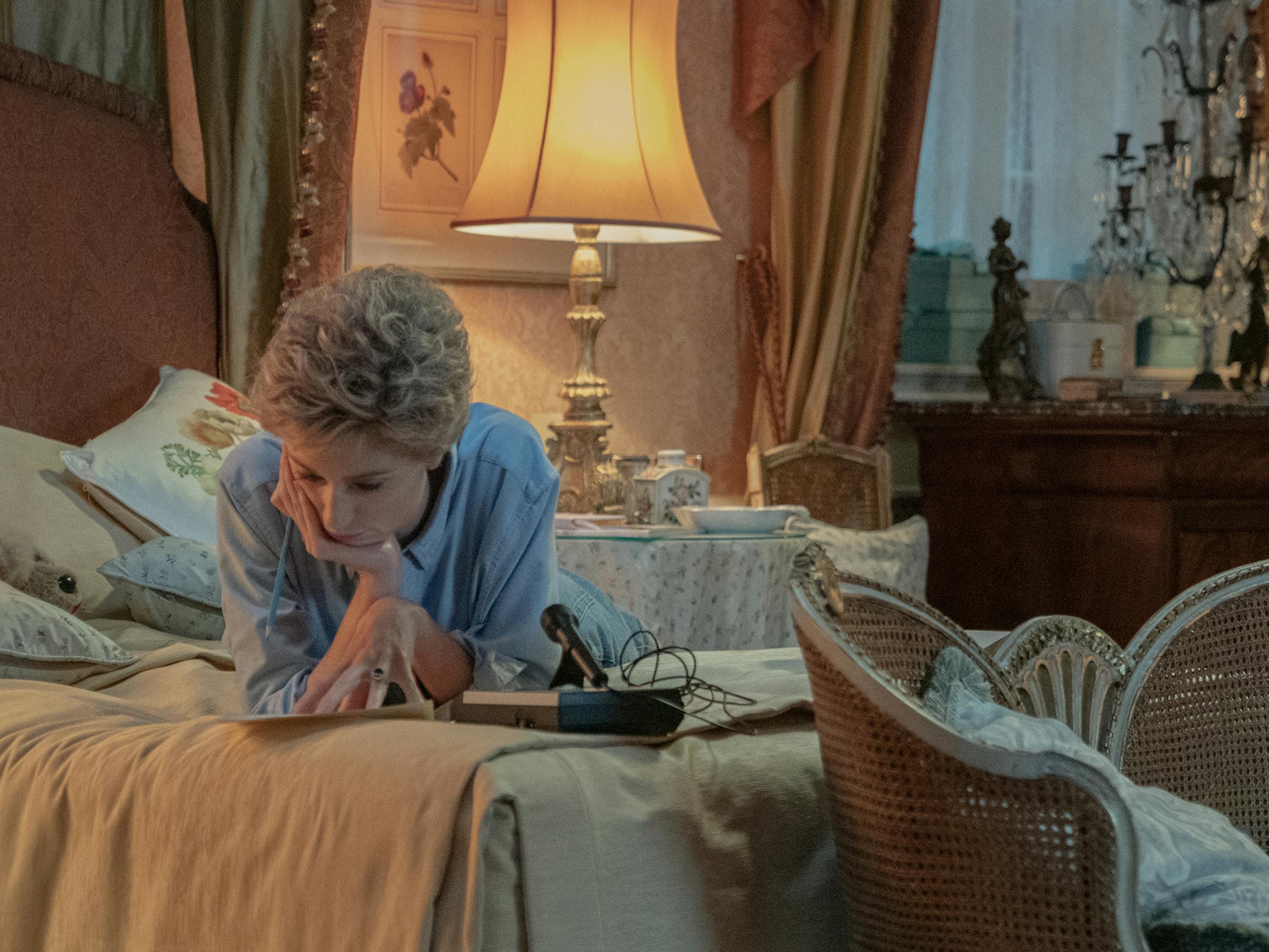 With their divorce finalized, Charles visits Diana in her apartment and the two talk tenderly in her kitchen about what went wrong with their marriage, only to have it devolve into disagreement. (The script had originally called for Diana to throw a plate at the door in fury.) The scene, which was shot over several days, was "very beautiful to make, and very painful, too," says Debicki. As for her co-star, "He broke my heart in this scene. He has this real tenderness and intelligence as Charles."
OUT TO SEA: "DECOMMISSIONED"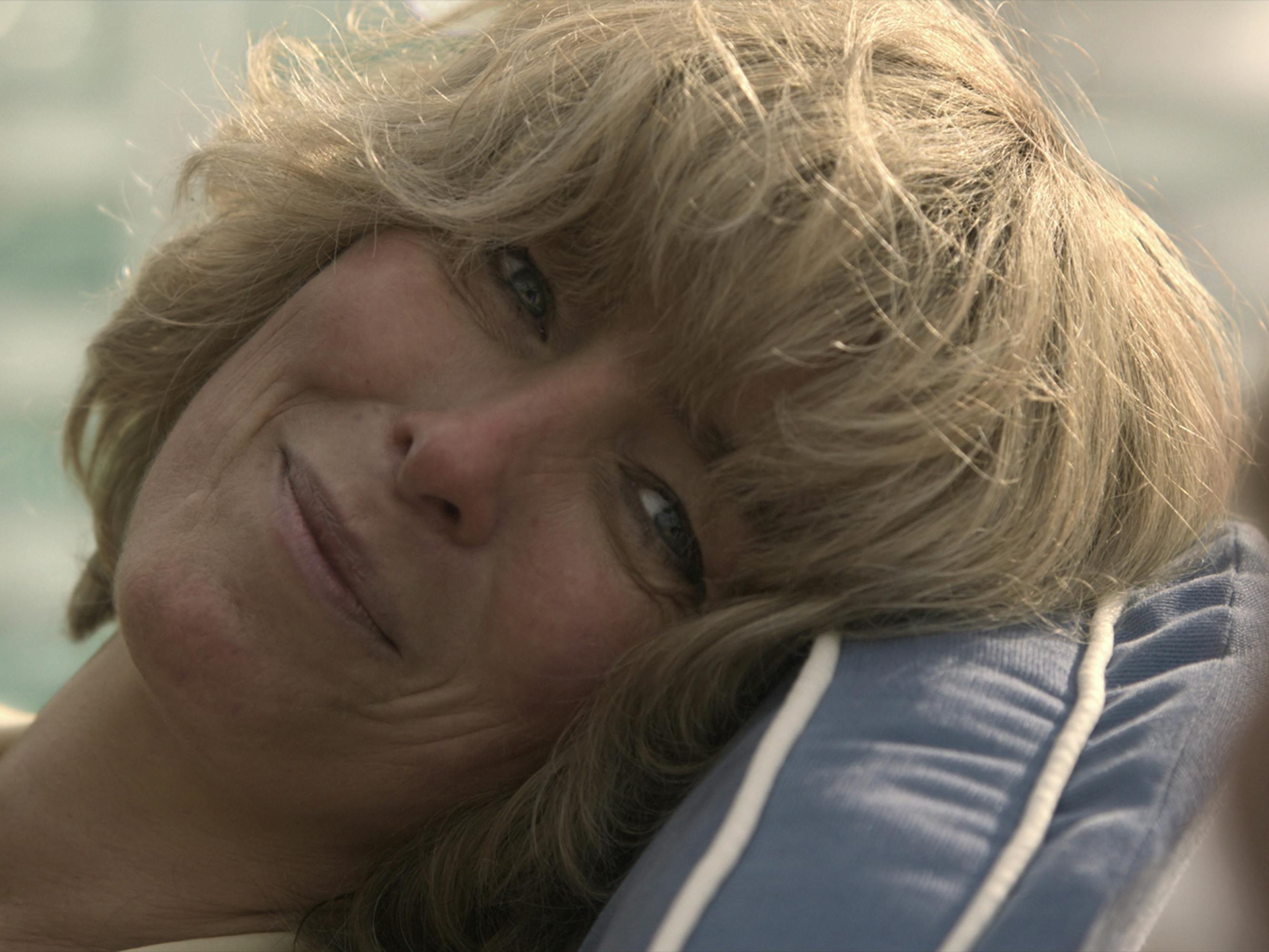 Morgan says he had originally envisioned the final episode as returning to "a tale of two yachts" — this time the Britannia and Al Fayed's new ship — and shot a scene in which Mohamed invites Diana on a yacht he has yet to buy. The scene was scrapped and instead, Charles takes Camilla out for a boat ride, returning emboldened to confront his mother. "Obviously he's come a long way and he's become more powerful and the queen's become less confident," says Morgan. "That's what's interesting to me . . . the challenges of a family."
All interviews included in this piece were completed prior to July 14, 2023.