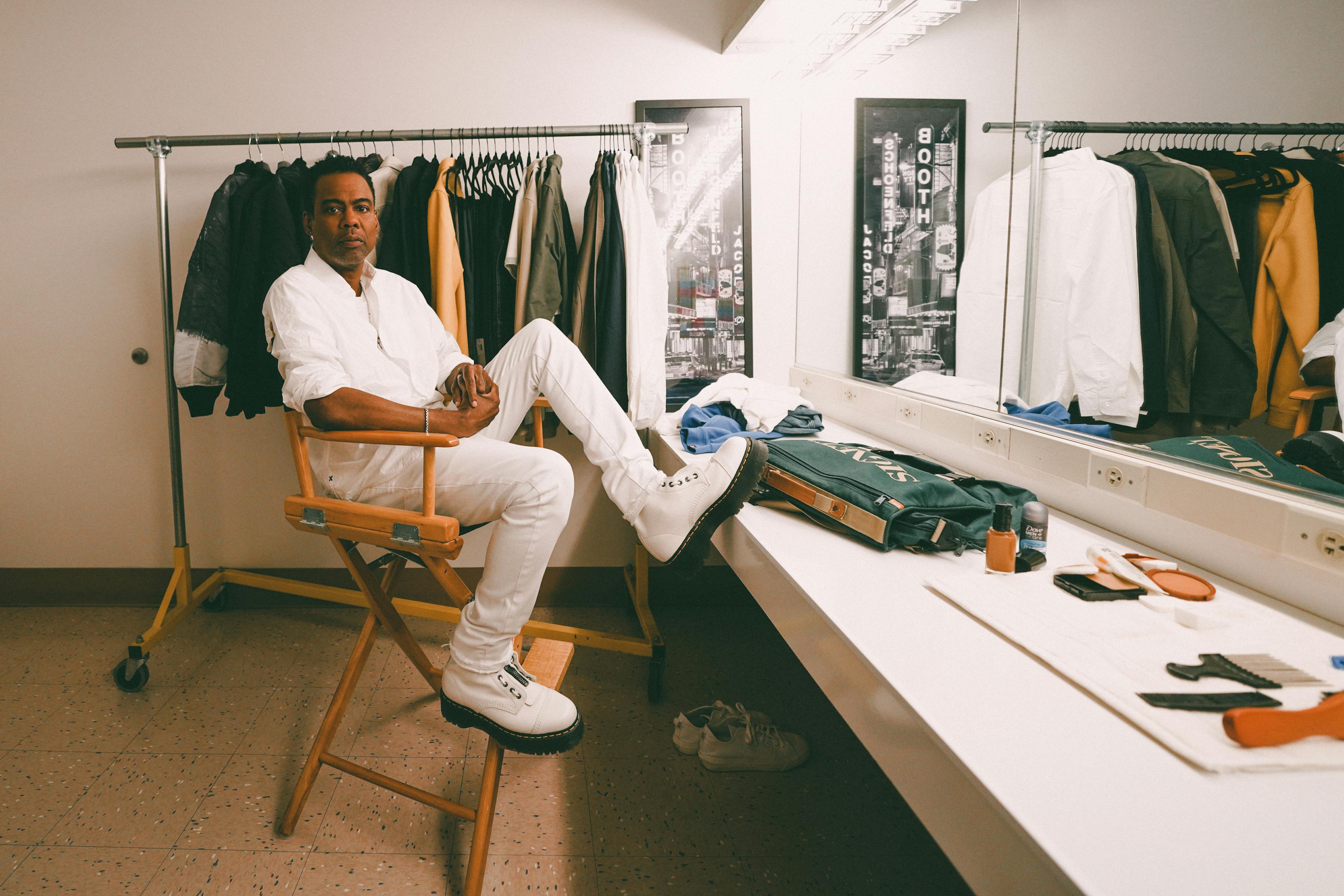 CHRIS ROCK KEEPS IT ROLLIN'
The outspoken comic goes live with his first standup special in five years, Chris Rock: Selective Outrage.
Netflix stepped into the live performance space this year with a comedy special from one of the most renowned comedians of all time: Chris Rock. The three-time Grammy and four-time Emmy winner returned with his first special in five years, Chris Rock: Selective Outrage, which broadcasted live from the Hippodrome Theatre in Baltimore, Maryland. Leading up to the much-anticipated performance, Netflix aired a live pre-show hosted by comedian Ronny Chieng, with special guests Leslie Jones and Arsenio Hall; the evening concluded with a live post-show led by David Spade and Dana Carvey, with appearances from Kareem Abdul-Jabbar and more. The comedians and friends of Rock created an unforgettable atmosphere of electricity and excitement.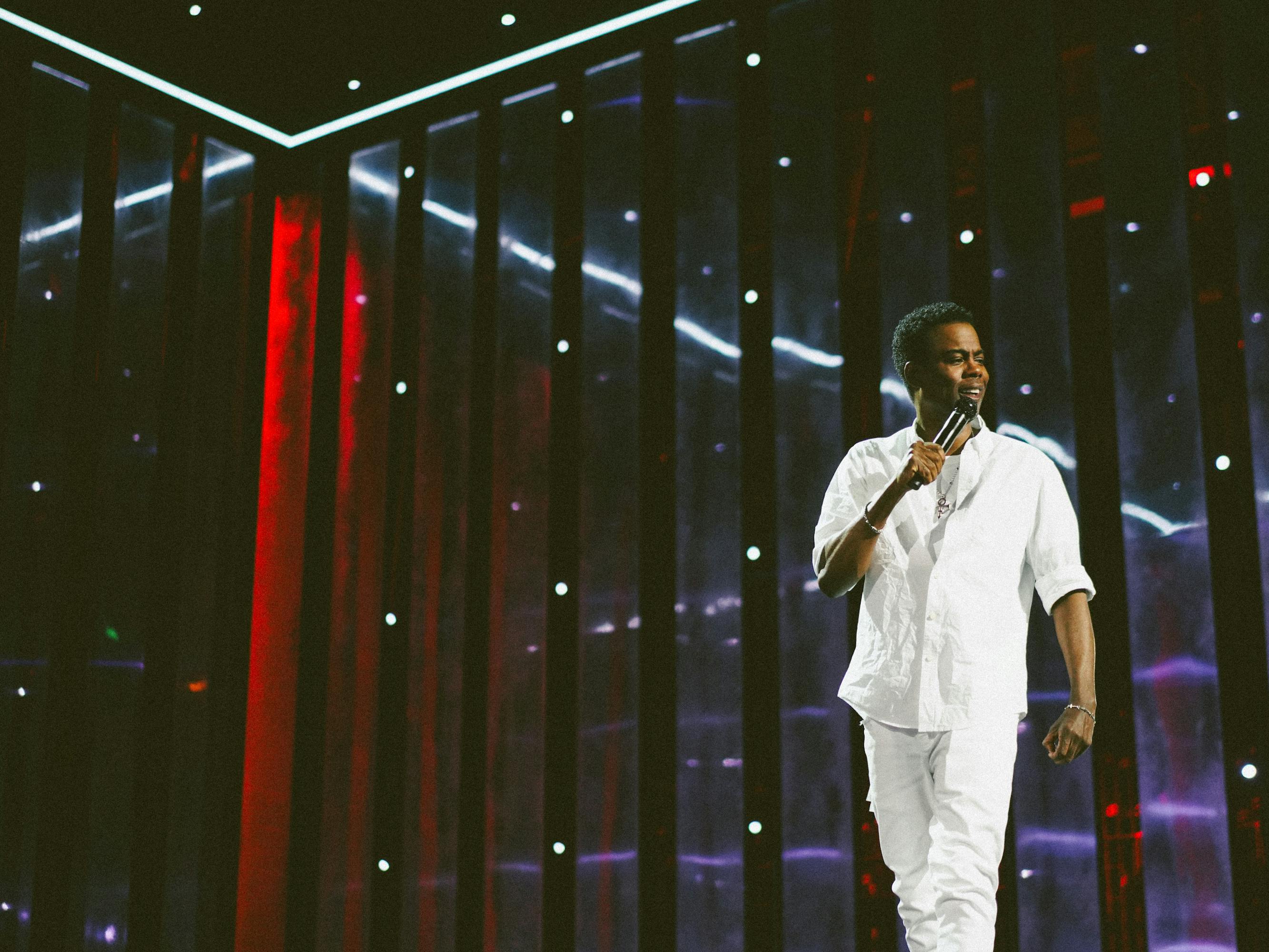 Selective Outrage is now nominated for Emmys in three categories: Outstanding Variety Special (Live), Outstanding Writing for a Variety Special, and Outstanding Directing for a Variety Special. Spanning non-racist yoga pants, wokeness, family dynamics, and the highly anticipated response to the Will Smith slap, Rock's relevant and ever-funny commentary further cemented his legend status, commanding viewers' attention and laughter from beginning to end. Chris Rock: Selective Outrage was one of the most highly anticipated live events of the year, and Rock delivered as only a pro could.