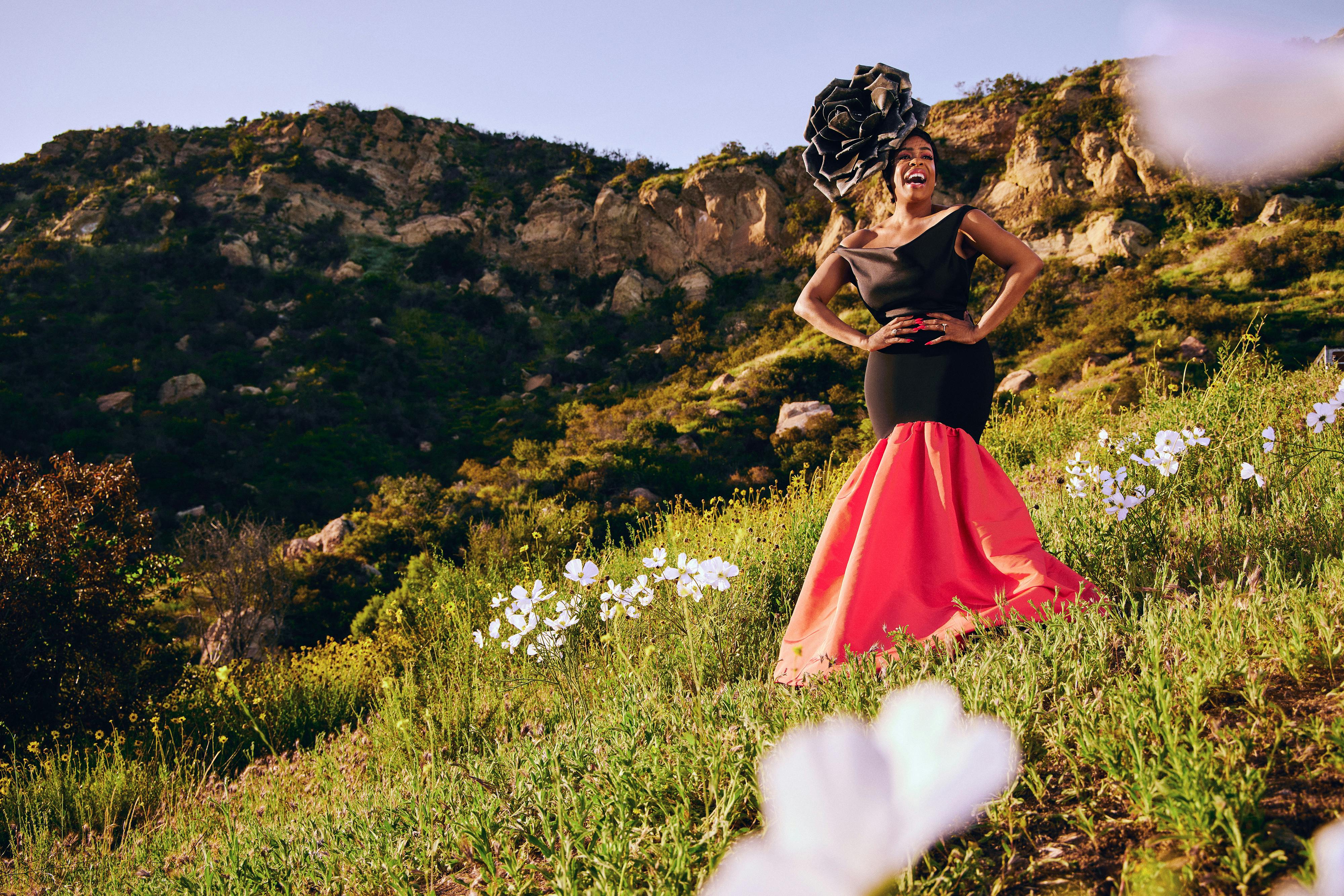 As Glenda Cleveland in DAHMER - Monster: The Jeffrey Dahmer Story, Niecy Nash-Betts channels her formidable talent into portraying a woman of courage and conviction for whom recognition is long overdue.
Niecy Nash-Betts had already agreed to star as Glenda Cleveland in Emmy winner Ryan Murphy's harrowing limited series DAHMER - Monster: The Jeffrey Dahmer Story when the reality of the commitment began to sink in. "By the time I started to unpack exactly what the charge was, I said, 'Oh my,'" she remembers.
Cleveland, who lived in the apartment next door to cannibalistic serial killer Jeffrey Dahmer for years, had consistently alerted authorities to his suspicious behavior. But because her warnings were routinely ignored by police, Dahmer was able to operate in secret for years, claiming the lives of 17 young men, predominantly men of color, on just the other side of Cleveland's wall. Embodying the tragic figure would require Nash-Betts to draw from considerable emotional reserves. 
"It's frustrating," Nash-Betts says of Cleveland's position. The series, which opens in 1991, explores Dahmer's familial relationships while also highlighting ongoing inequities. "It's painful. At times, [it's] a jarring reminder that some of the themes that we explore in this series are things that still happen today," says the actor. "Women are still not believed. Marginalized communities are still overpoliced and underserved. White privilege still runs rampant. So it's not a far reach to say, 'Oh, I wonder what exploring this idea is about.' No, you just got to wake up and look around."
Despite the challenges of portraying Cleveland, Nash-Betts was undeterred — hardly surprising considering the commitment and tenacity with which the actor and comedian has always pursued her career. Nash-Betts was only five when she realized that acting was her destiny, her desire to perform kick-started by watching actor-dancer Lola Falana dazzle onscreen in the 70s. The Los Angeles native went on to earn her bachelor of arts degree in drama from California State University. When her younger brother was killed in a 1993 school shooting, she channeled those talents into entertaining her grieving mother — today Nash-Betts is a spokesperson for M.A.V.I.S. (Mothers Against Violence in Schools). 
At 25, Nash-Betts made her screen debut in the 1995 film Boys on the Side, and recurring comedic turns soon followed — including on Murphy's first TV series in 2000, Popular, and The Bernie Mac Show in 2003. Eventually, the actor landed the role of Deputy Raineesha Williams in the hilariously offbeat series RENO 911!, which launched Nash-Betts into the cultural zeitgeist.
But it was her role as nurse Denise "DiDi" Ortley in the acclaimed series Getting On that propelled Nash-Betts's career into new territory. Her multifaceted performance on that show caught the eye of Ava DuVernay, who then offered the actor her first major non-comedic role in the moving historical drama Selma, with the two later reteaming on the powerful limited series When They See Us. She's also maintained her long-standing collaboration with Murphy, appearing on his horror series Scream Queens at the same time she's entertained us with countless other projects — including Claws, Never Have I Ever, and The Rookie: Feds — racking up four Emmy nominations and numerous other accolades along the way. 
Nash-Betts is dominating the conversation once again with her moving — and now Emmy-nominated — performance as Cleveland, a woman whose tremendous bravery is finally being recognized, thanks in part to the record viewership of DAHMER.
An edited version of the conversation follows.
Krista Smith: You worked with Ryan Murphy on his first series Popular almost 25 years ago. How has your relationship evolved from that first time you met to working with him now on DAHMER?
Niecy Nash-Betts: The first time I went to audition for Ryan, I recognized every girl in there from having been on series television. I walked in, I looked at the room, and I turned around and walked out. I had a panic attack. I prayed, and what was laid in my spirit from the Most High was, "If you believe where I'm taking you, these women are your peers. Turn around and go back in there." So I went back in there. I put my big girl pants on. I said, "Hey, you all. How's everybody doing?" I went in, I auditioned, and out of all those women, I was the one who booked it. It just confirmed for me what I already knew: There is a place for you. How that has changed and evolved with Ryan and me now, I went from walking into a room being a nervous Nellie and auditioning against all these seasoned women to now, with DAHMER - Monster: The Jeffrey Dahmer Story, getting a phone call from Ryan that just said, "Hey, I've got this thing I want you to do."
I said yes before I knew what it was.
You can tell there's so much trust between the two of you.
NNB: It's funny because I asked Ryan after I read it, "Baby, why did you call me to do this?" because a lot of our experiences together have been with me being funny. He said, "There is a depth that you have that I know will do this character justice, and I can't see anybody else doing it but you." So I was moved by his trust in me because, you see, wanting to let my community know that I wasn't just a one-trick pony has been a passion of mine . . . it allowed the industry to meet me in a different way.
Now, I did have — I'm going to call it the luxury — of filming DAHMER and the [2021] RENO 911! movie [The Hunt for QAnon] at the same time. People said, "How do you go from set to set?" For me, it was necessary because . . . I couldn't live in [the darkness of DAHMER]. I had to tap out and then come back because the weight of Glenda Cleveland's story was heartbreaking. So many nights, when I didn't have RENO to go to, I would come home with tears in my eyes because you think that although Glenda was not killed by Dahmer, she was indeed one of his victims who suffered a long time. It's the weight of that that was completely heartbreaking.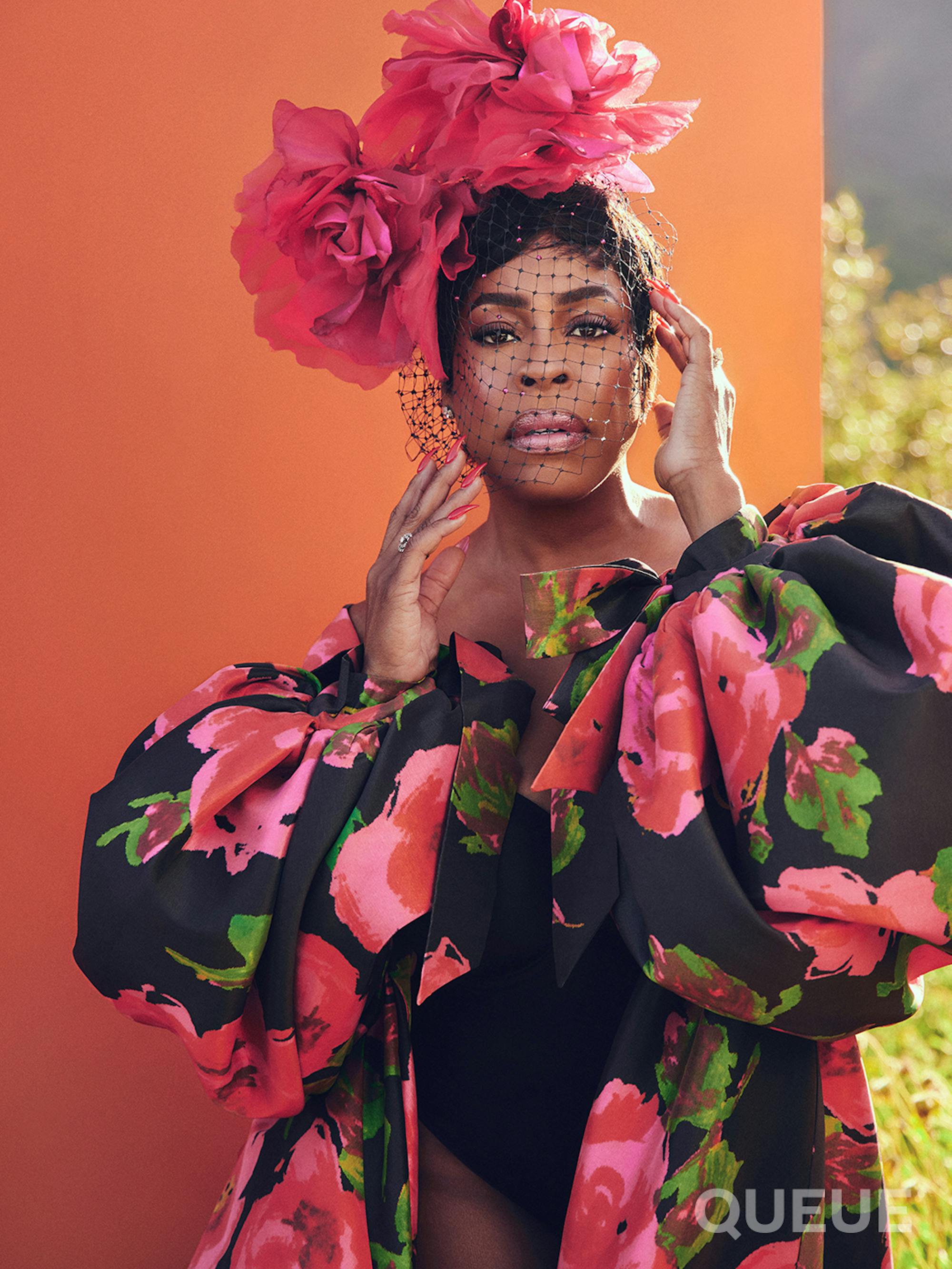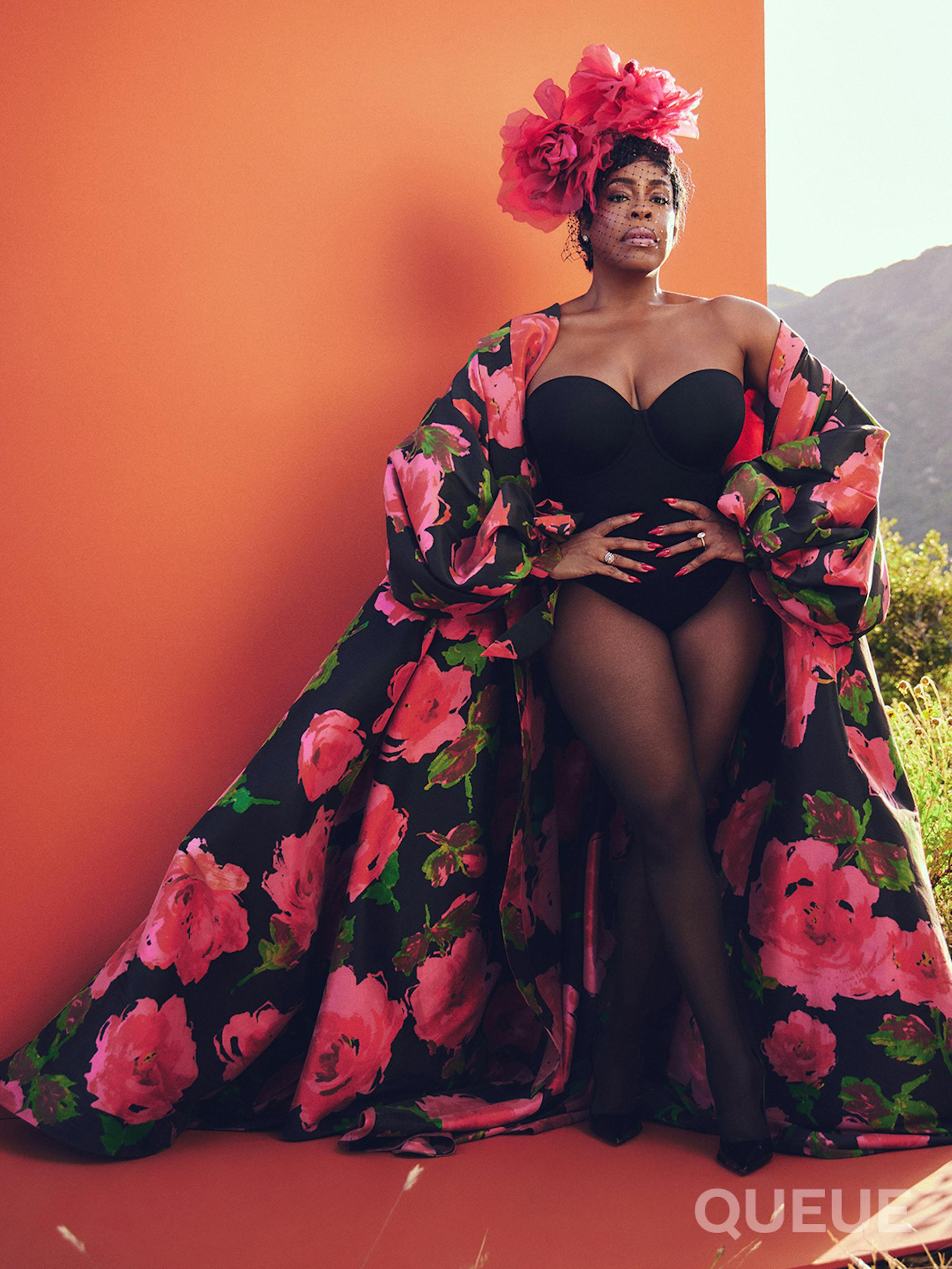 It just confirmed for me what I already knew: There is a place for you.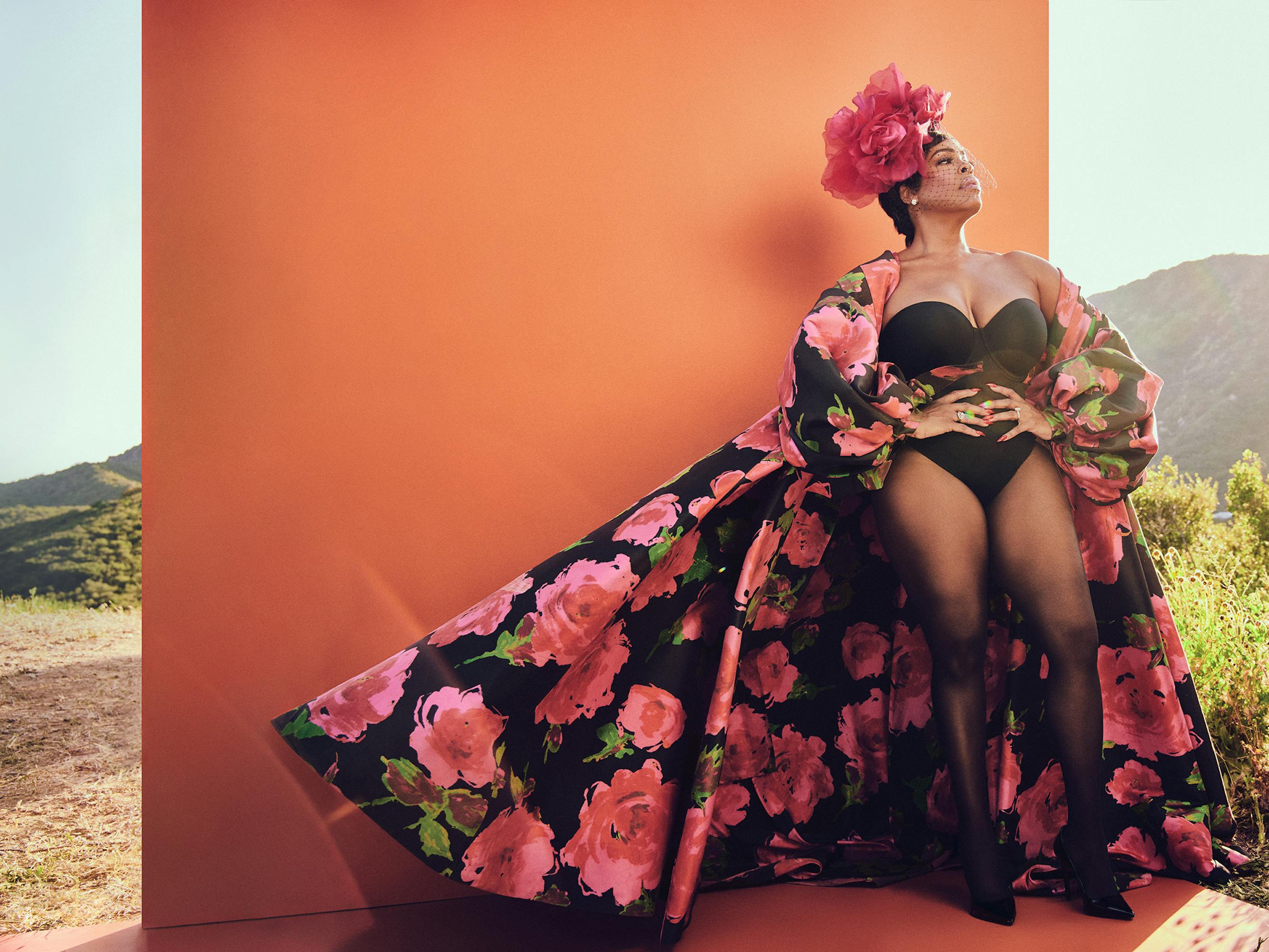 There's one specific scene I want you to talk about. Evan Peters, as Dahmer, comes into Glenda's apartment trying to get her to eat a sandwich he's made. It's so threatening. Yet she takes control and eventually, he leaves. It's a master class in acting. Take me through that as an actor. It's brilliant because you know that Glenda's terrified, but she couldn't let him see that. 
NNB: My goal in that scene was to let the audience feel every bit of fear and anxiety that I felt in that moment but to also show them the bravery that I was putting forth in order to stand my ground with Jeff Dahmer, so it was a lot going on. Is he going to try to snap my neck while he's in my apartment? Will anybody hear me if I scream? I can't let him think I'm afraid — there are a million things running through Glenda's [mind], and I needed the audience to be on that ride with me to experience them all through my eyes. The breath that I took at the end of that scene was because in some ways I felt like she had been holding that breath the entire time he was in that apartment. [For Glenda, it's like] Now, I can let my shoulders down and get over here and lock this door.
Glenda's daughter Sandra Smith was played by your real-life daughter Dia. She's very good.
NNB: Which was another gift because children don't bear these emotional weights the same way adults do. So it's one in the morning, I'm trying to get into character and make sure I'm present to what the scene calls for, and my baby is like, "Hey mom, you want to do a TikTok?" I'm like, "Girl," so that light was welcoming. I loved having my baby with me on set. Anytime I get a chance to work with any of my children or my spouse, I take it.
What was the turning point for you as an artist, knowing that you had this destiny and having this confidence? Tell me about that moment when you decided, "I'm going to go for it regardless"? 
NNB: Well, I had just had my third baby, the baby who was with me in DAHMER, and I remember my ex-husband, he was like, "Well, now you've got to go back to work and get a job." I said, "I have given my life over to give birth to other people three times. Nine months of my whole life, I did it three times." I said, "Can I have nine months for me? If in these nine months I don't make headway in entertainment, then I will go back to work, a traditional nine-to-five job." In those nine months, my job was the pursuit of my career.
I made it to about seven-and-a-half months when I booked my home makeover show, Clean House, which ran on the Style Network for almost 10 seasons. Two weeks later,
I booked RENO 911! A week after that, I booked a recurring role on The Bernie Mac Show as his sister, Auntie Benita, and I never went back to work.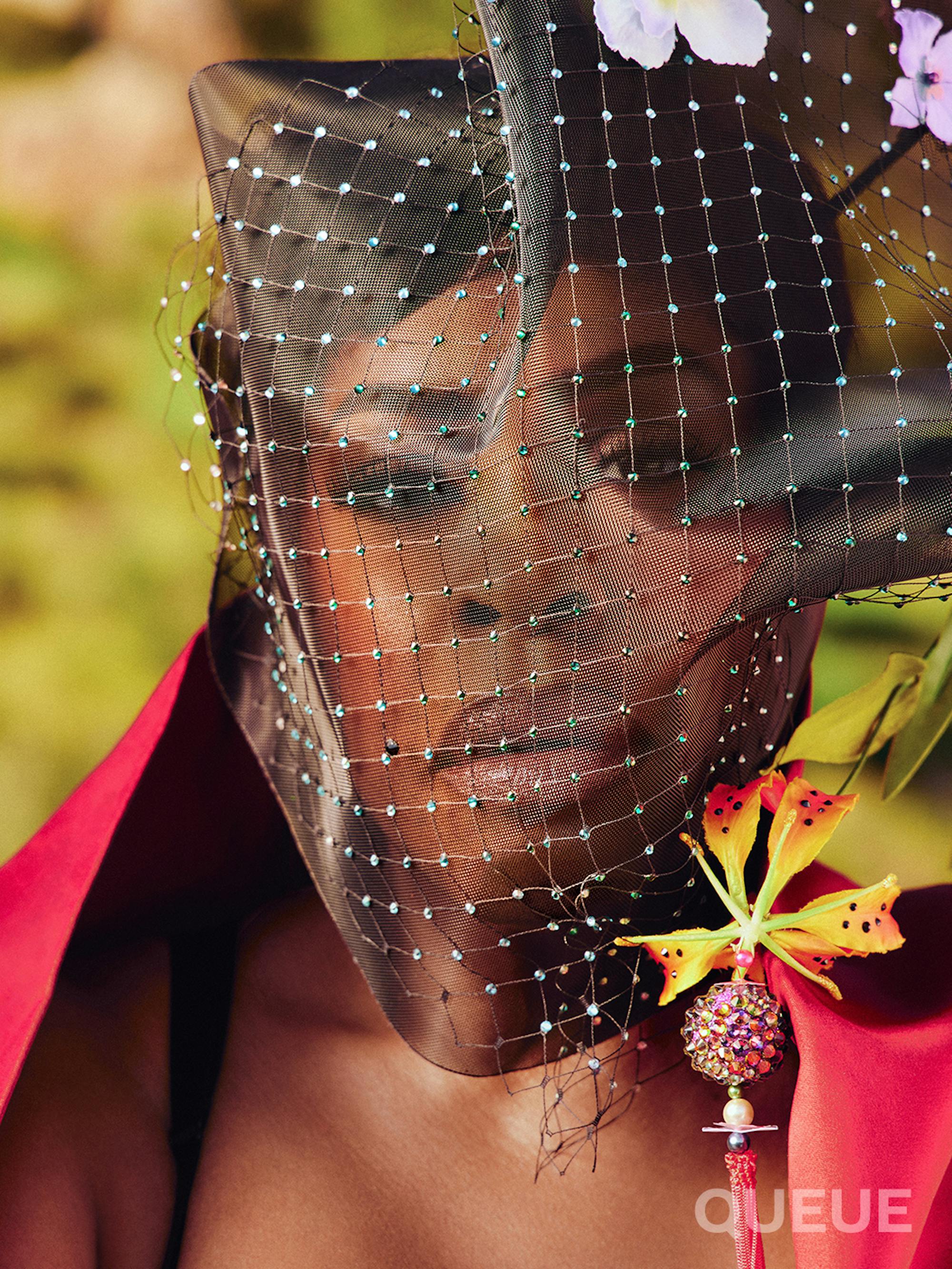 When I entered this business, nobody helped me. So I am passionate about helping in any way that I can.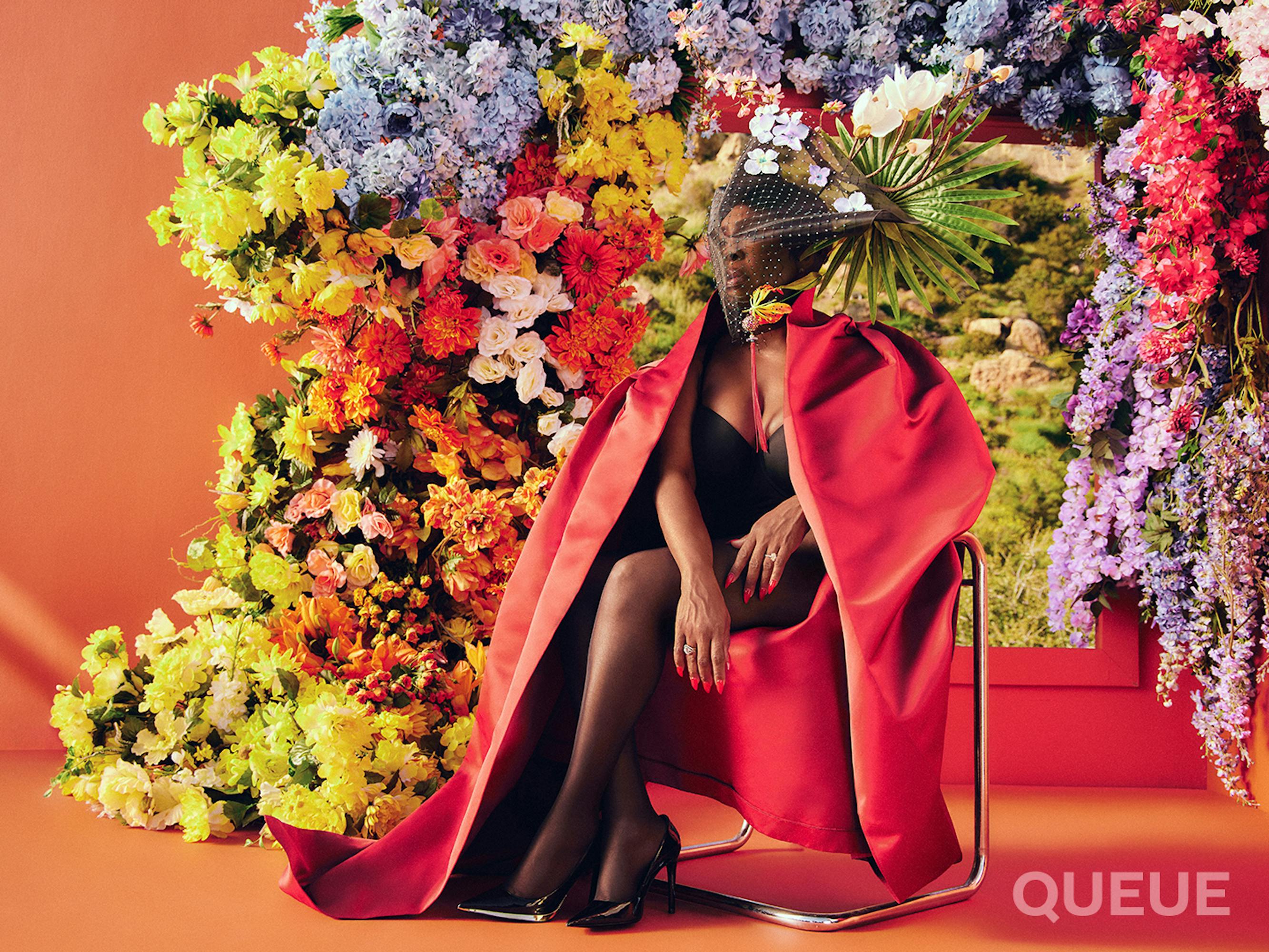 Were you shocked at every turn? That's an incredible run in a very short amount of time.
NNB: Shocked, I don't know if that's the proper word. I was filled with gratitude, but I knew that was the call of my life. If I order a sandwich at the drive-through window and then pull up to the window, am I going to be surprised that it's a sandwich in the bag? No, because that's what I ordered. But here's the trick — in that drive-through, there are things that come with it that maybe you didn't order like, "Why did these fries get in the bag?" There are things that come along with it that include ups and downs, but the manifestation is never surprising because it's as it should be.
Where have you seen the most growth for yourself as an artist in the last few years?
NNB: I would have to say the most growth for me would probably be leaning into the dramatic realm because I don't get those parts every day. And so, really trying to make sure that my instrument is being used properly for the work that I'm asked to do, I think there's been a lot of growth in that area.
Does it make you miss comedy at all?
NNB: I love to do both. It was so funny because I was doing comedy all the time, and I was like, "Wow. I really want to do this other thing." Then I got called to do a dramatic thing and another dramatic thing, and I was like, "Oh Lord, people forgot I'm funny. I need a comedy quick." So, it is finding the balance in the industry that is fun. It's like putting a puzzle together. I take so much joy from hosting Don't Forget the Lyrics! It's funny; it's improv. You got to think on your feet. Those things are always fun to do. So,
I always try to find a way to keep both of them going at the same time. Not always easy, but I'm always trying.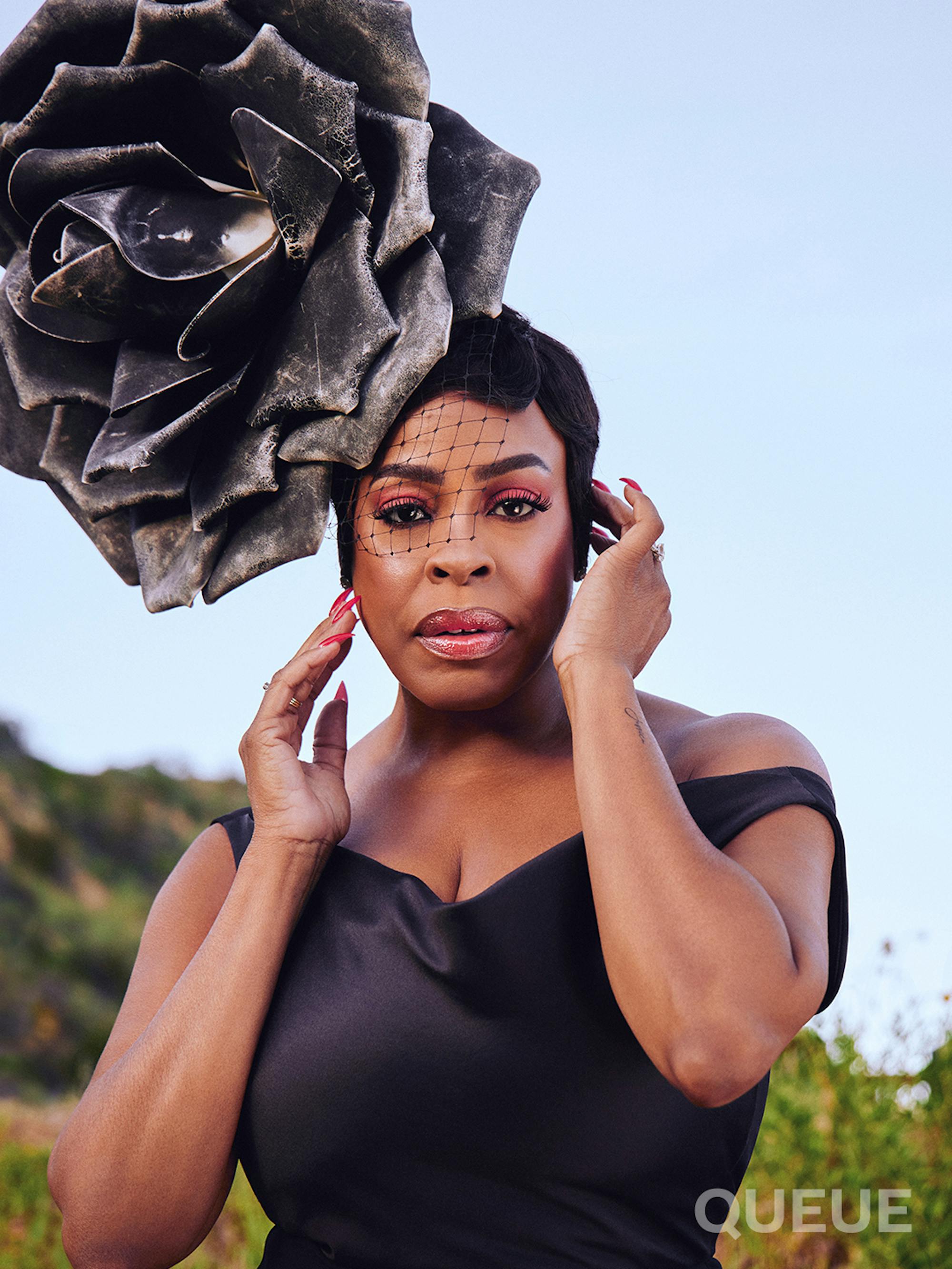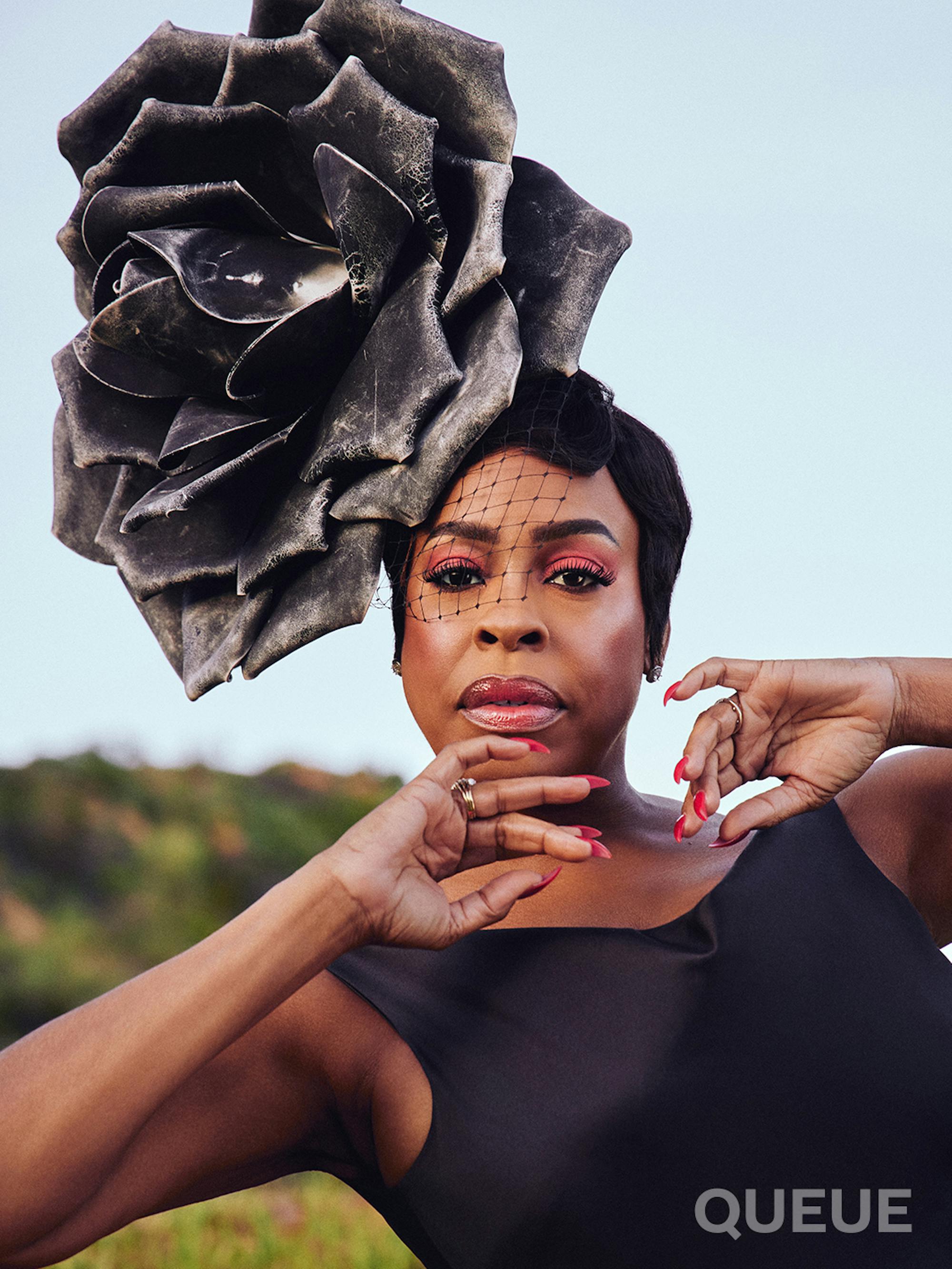 Having covered this business for a long time, I was struck by a comment you made about how it's your job — when you get a job — to get other people jobs.
NNB: Let me tell you something: My blessings are not my own. I can't speak for anyone else but I'm telling you about me, Niecy Nash-Betts. I have never gotten a job and not gotten someone else a job because I want that blessing to feed other people. I don't care if you're a grip, a P.A., a stand-in, you write songs, you want to sell music, you know how to curl hair — come on over here and let's get it going! I will always live my life that way. When I entered this business, nobody helped me. I didn't have anybody to call and say, "Hey, can you give me a job? Hey, can you help me do this?" So I am passionate about helping in any way that I can, especially when it comes to a job. I mean, they're going to hire somebody, right? 
It feels like that's the kind of energy cycle that just keeps coming back.
NNB: Yeah. I pay it forward and I will do it every time. My mother says, "You make yourself and the opportunities that you have available to other people," and I'm like, "Okay. If that's the reciprocity of the universe, I'll take it."

All interviews included in this piece were completed prior to July 14, 2023.