Ryan Murphy gathers the DAHMER – Monster: The Jeffrey Dahmer Story cast to discuss how they told such a tragic and troubling story.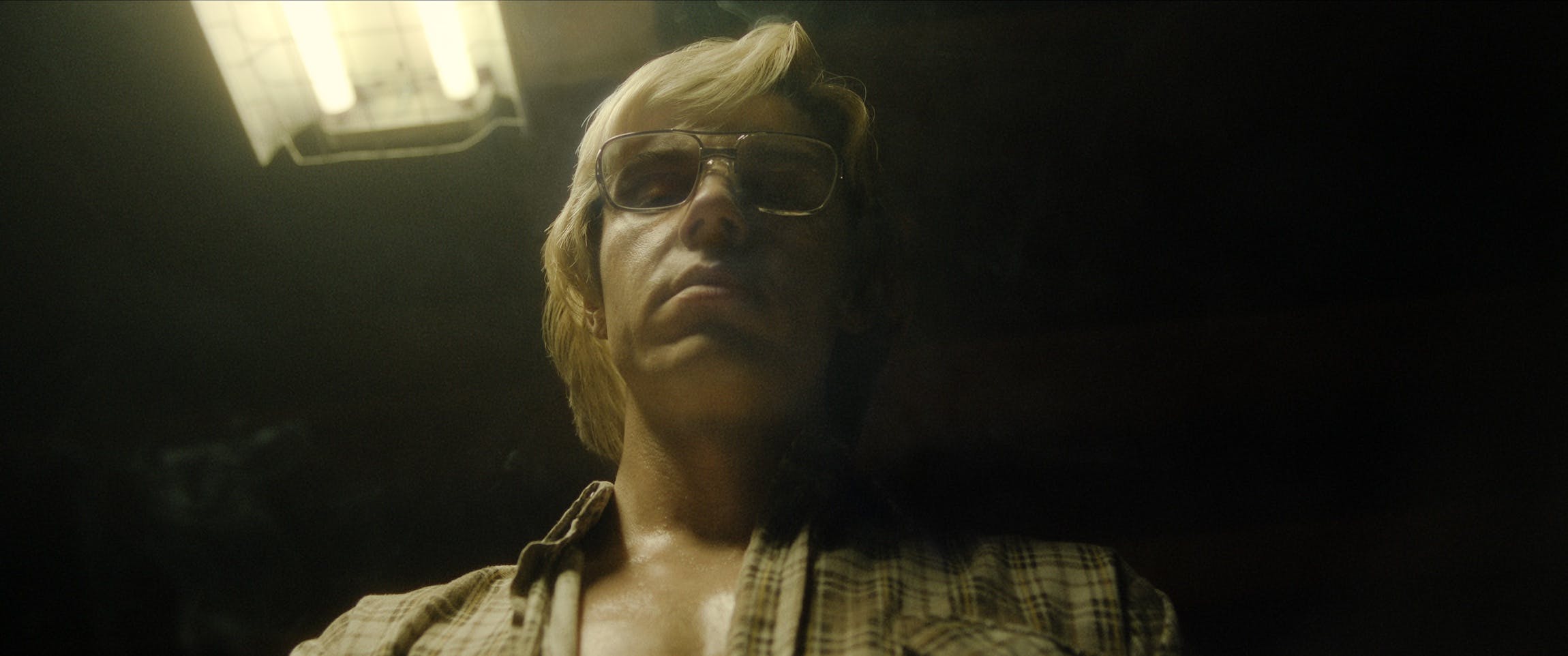 From Glee to American Horror Story and beyond, Ryan Murphy has a gift for writing and producing work that explodes into the cultural consciousness, and there's no question that his latest series, DAHMER - Monster: The Jeffrey Dahmer Story, has taken hold of the public imagination. Co-created by Murphy and Ian Brennan (Scream Queens, Ratched, The Watcher), the series drew a huge audience almost immediately, with more than 196.2 million hours watched one week after its September 21 debut. The 10-episode series, which stars Emmy winner Evan Peters (Mare of Easttown) in the title role, has remained painful yet relevant viewing for audiences, something that's especially gratifying for Murphy, who worked for more than a decade to bring the story to the screen.

Opening in 1991, DAHMER recounts the experiences that led to the killer's slaying of at least 17 young men, predominantly men of color. The series tracks Dahmer's familial relationships with his father Lionel (Richard Jenkins), stepmother Shari (Molly Ringwald), and mom Joyce (Penelope Ann Miller) — while also centering Glenda Cleveland (Niecy Nash), a concerned neighbor who attempts to warn the authorities about Dahmer's suspicious activities, only to have her concerns routinely ignored. "This show is about a lot of things, but it really is about the power of white privilege," Murphy says. "How this person got away with this 10 times and counting, because of how he looked, who he was in society. It's about homophobia. It's about racism. It's about all of these things."

Murphy recently gathered the series' stars together to discuss their collective work on DAHMER and why the project has touched such a nerve.

An edited transcript of the conversation follows.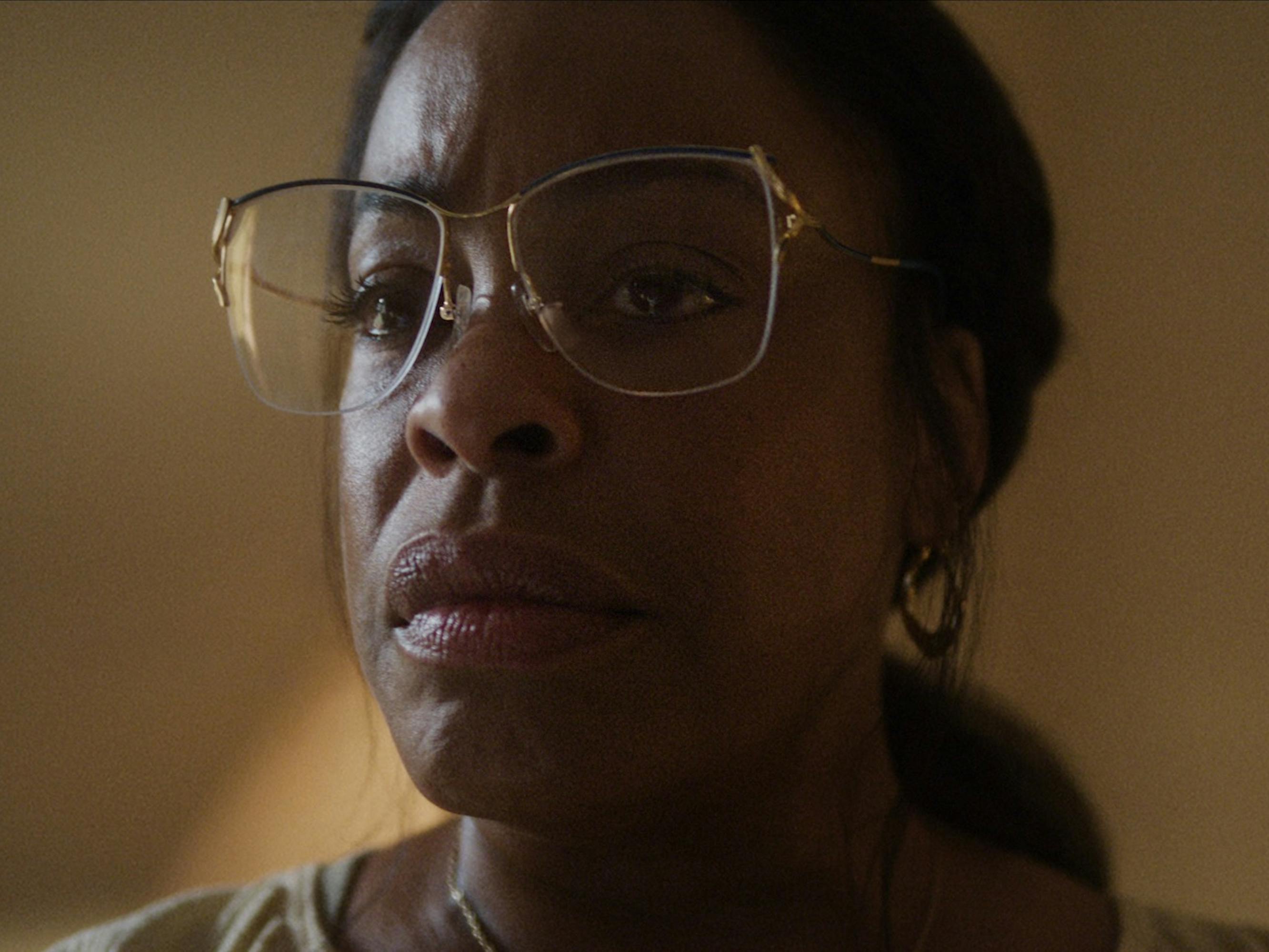 Niecy Nash: You're a master when it comes to casting. You cast things in such a way that once the viewer watches it, you can't imagine anyone else doing that role.

Ryan Murphy: We must have read a hundred guys [for the role of Jeffrey Dahmer]. There were many great contenders. I just kept thinking, If only Evan would do this. I've known Evan since he was 17. He auditioned for me for American Horror Story. I called Evan and said, "I'm going to send you these scripts. It's in the tradition of Robert De Niro in Taxi Driver, it's that kind of role. But it takes a huge commitment." 

Evan Peters: I struggled with whether to dive into it or not. But you said, "Watch the Dateline interview with Stone Phillips," and I did that. I was transfixed by how he spoke about what he did, and confused by it, and wanted to dive into the psychology of that and ultimately said yes.

Penelope Ann Miller: Your commitment to this role was so incredibly impressive, honestly. I have worked with De Niro, [Marlon] Brando, Al Pacino, and you're right up there.

Murphy: I would say that about Evan — so preternaturally talented. I think the second phone call I made [was to Niecy]. . . I wrote with Ian Brennan, the co-creator of our show, the role of Glenda for Niecy. I worked with Niecy Nash 25 years ago. She did my very first show, called Popular. She played a lobster.

Nash: In a bathroom. In a dream sequence.

Murphy: Niecy has always been thought of as this comedic, brilliant, buoyant personality. I always said, "There's something dramatic in there." When we were writing this role of Glenda, I called Niecy and I said, "I have this part for you." Because we have such a long history, she said, "Well, I don't need to read it, I'll just do it." I said, "I really think you should read it." I sent the scripts and you said, "Wow, this is challenging, but I want to be challenged."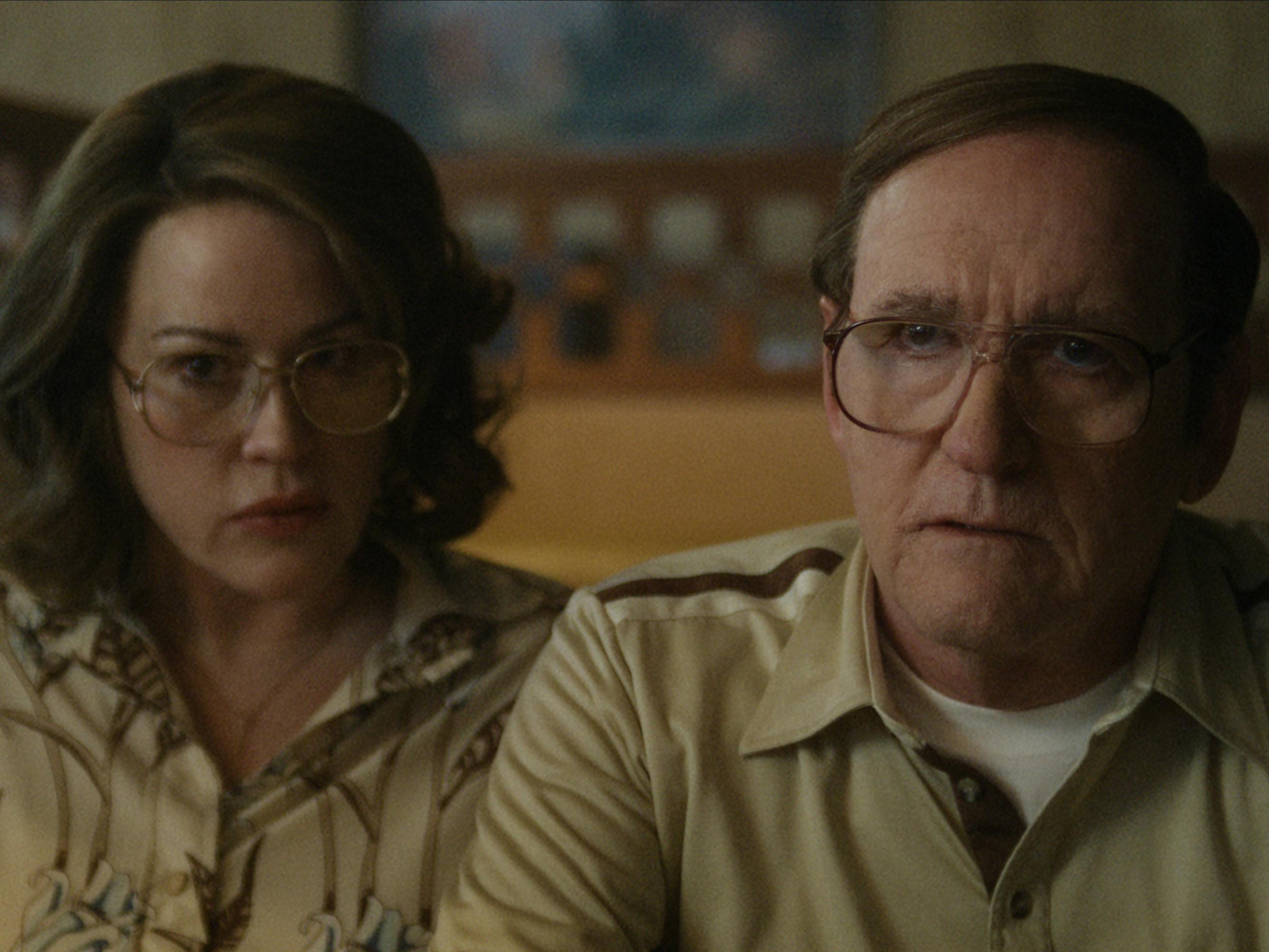 Nash: I said yes because I trust you. I trust your passion. Honestly, I have no idea what is going on in that head of yours. But when we get to see the finished product of your thoughts, you find yourself saying, This man's a creative genius. The layers, the complexity.

Murphy: We had many emotional phone calls.

Nash: I was so emotional. I needed to look you in your eyes and tell you what a gift this part was for me, to be the face and the voice of so many Black women who go unheard and unseen. My tears often come when I wonder where Glenda's spirit is right now, and she knows that the world has shown up and taken note of what she was trying to get people to [notice], how she was trying to be believed.

Murphy: Lionel Dahmer was written for Richard Jenkins. There was a lot of my father in Lionel. What was it about Lionel that made you say yes?

Richard Jenkins: He's the most three-dimensional character that I've read in a long time. Fathers are filled with terror, love, hate, anger, bitterness. The question for me was, If Jeffrey Dahmer is your son, do you stop loving [him]? And the answer is, No. I read his book, A Father's Story. It's basically a cautionary tale about, I didn't see these things. I hope other parents will. I missed this.

Molly Ringwald: What was so exciting for me was to work with Jenkins. The actor that I think of is Gandolfini — there are just a few actors who are able to express so much without saying anything. You can see all the different emotions: the shame, the anger, the confusion. When I saw our stuff together, it looked like we were in love. I always wanted to get on the Ryan Murphy train.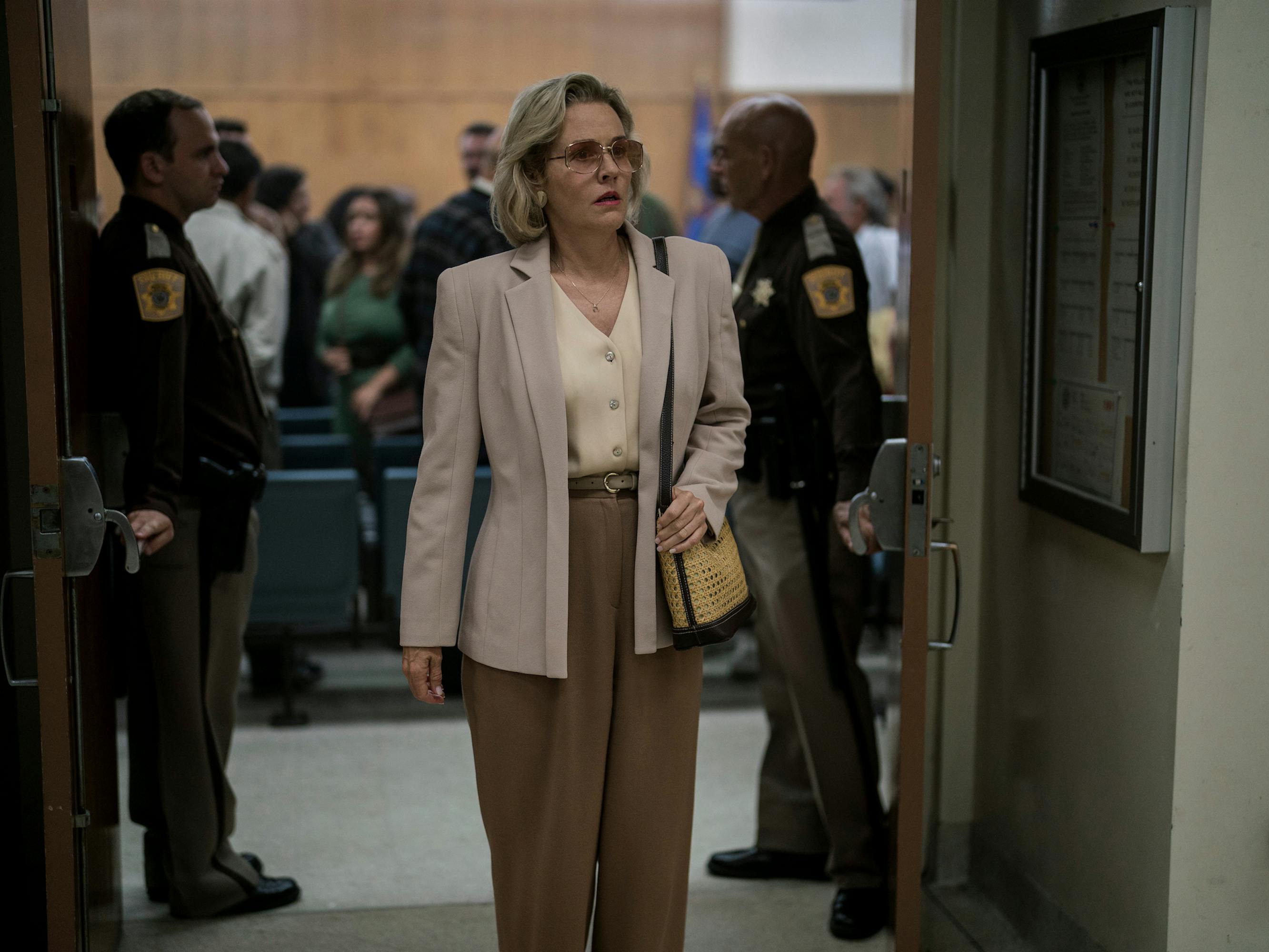 Miller: Ditto. I would say to my agent or manager, "What's Ryan Murphy doing?" When I heard about this one, I was like, Yes! Who you surround yourself with, from the lighting, to the set design, to the costume, to the hair and makeup — everything is so well thought out. And the writing.

Murphy: Everybody who was involved in this was obsessed with it. I didn't come to set a lot because I wanted people to interpret the material. I did come to set and to rehearse two sequences: the opening of Episode 1 when you first understand what Jeffrey is up to and the scene between Evan and Niecy, the sandwich scene. Jeffrey Dahmer apparently gave many people in the [apartment] complex sandwiches. Evan and Niecy were both like, Okay, let's go. It was seeing two actors at the top of their game. Do you remember much about that day?

Peters: I remember the scene was complicated and it had a lot of layers, and I was trying to figure out what he was doing in that scene. Why would he do that? What's the end game? I mean, he obviously wants her to take back the complaint [she filed], but at the same time, I think he realizes she's not going to do that. He wants to punish her with this, so he's bringing that [sandwich] to her to do that.

Nash: It was something that she wasn't prepared for. She wasn't at home saying, Okay, I know he's coming at three o'clock. But when [Evan] knocked on that door, she finally was like, I have had it, so I'm just going to ask you everything. It was her chance to be like, What's really going on? But at the same time, [she's] scared to death, but does not want to show it. I felt like everything was bubbling up to the surface. I was trying to put that face on, to make you think I'm not afraid. But inside, I feel like she was very vulnerable in that moment, coming face to face with [Dahmer].

Murphy: I find Evan to be, in real life, an absolute delight. When he's working, he's so dedicated. I wouldn't call it Method acting . . . but that person [who he is in real life] goes away. Could you talk about how you researched the physicality of Dahmer? How did you capture him

Peters: I watched all the footage I could find, the interviews, the courtroom, and studied how he moved. He had a very straight back. He didn't move his arms when he walked.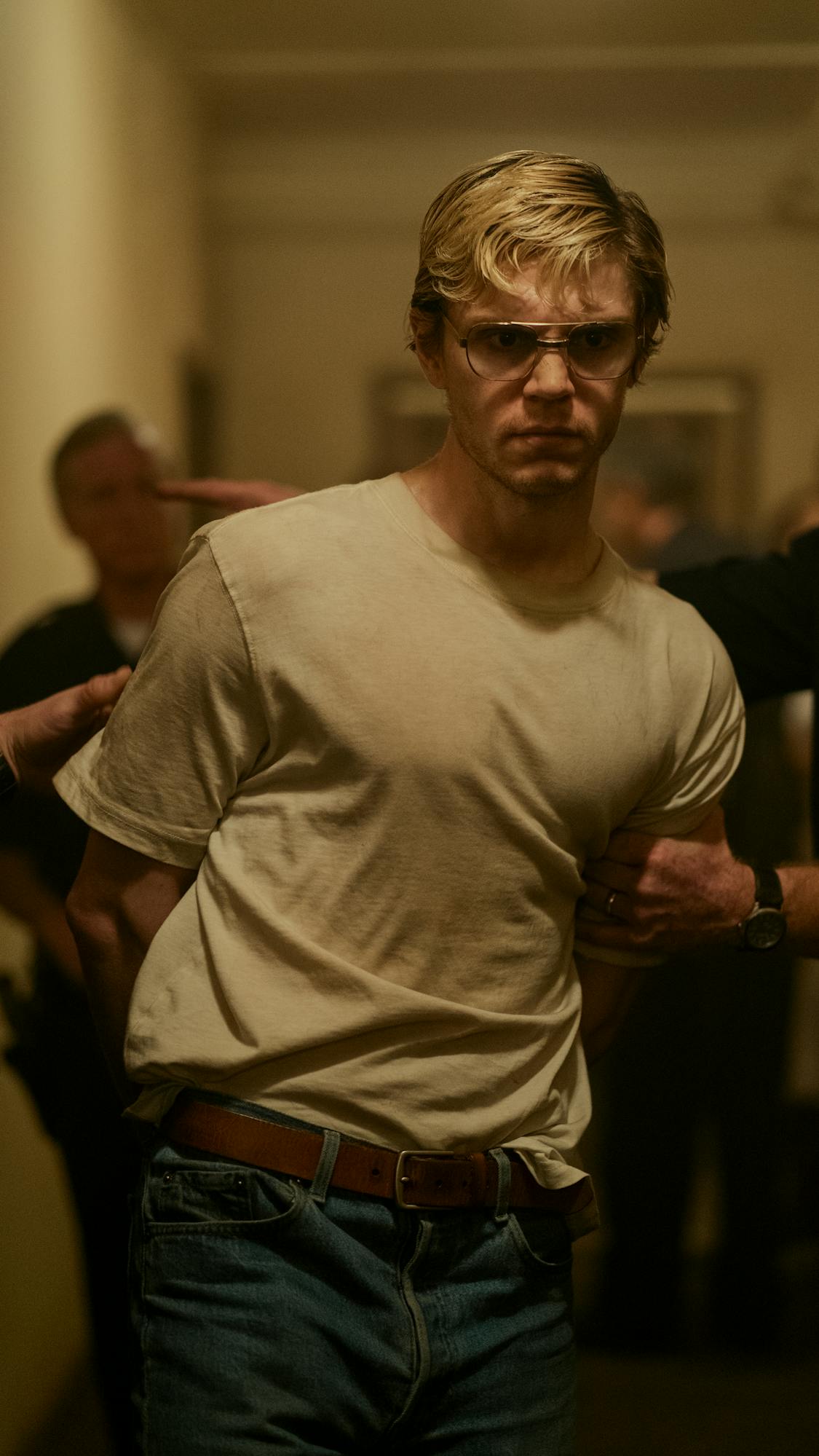 Peters: I did in the beginning. It was important for me to get how that felt. As we were shooting, I let that go. And in the beginning, I wore jeans and glasses. I had a cigarette in my hand at all times, just trying to get all of these external [characteristics to feel like] second nature, so I wasn't thinking about it when we were shooting. He has such a distinct voice, so I worked with dialect coaches and created this 45-minute audio composite that I listened to every day to stay in the accent, but also to really get into the mindset for the day and to attempt to understand what he was thinking and going through. I tried to stay in it because it was too hard to go in and out of it.

Nash: What was your process to come out of character? How did you take it off, and how long did it take?

Peters: I don't know. To me it was really important to do 120% the entire way through. I wanted to see what happened with that, how that felt. It felt like the material deserved it, so I pushed myself, and I thought, Once this is done, I can relax. I can decompress. I haven't worked since we shot this, so I tried to really shake it all off. I put in so much negativity and darkness to portray the character, that I just thought I have to get back into the light and start filling myself back up with comedies and romance, and things like that.

Murphy: Why do you think DAHMER has become what it's become in the culture?

Nash: So many things are unpacked here. There's racism, there's homophobia, there's mental illness. I don't know why this perfect storm of events hit the way it did. I'm grateful to know you, Ryan, and to be a part of your vision. And I'm grateful that I got to know and work with so many beautiful actors. For someone who's [had] industry say, You have a lane, you do comedy. That's what you do — for the world to see that I'm more than one thing was a gift.