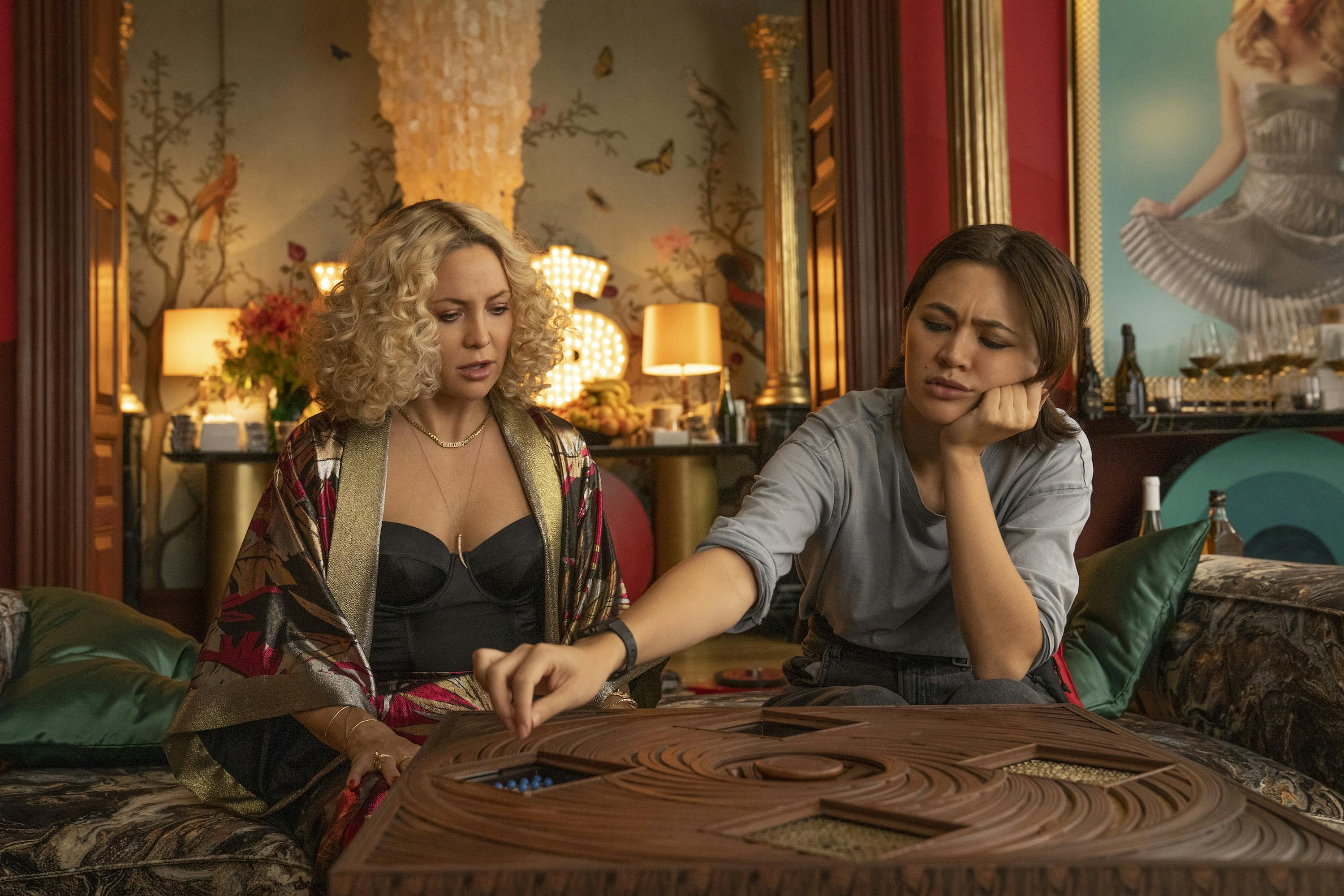 The centerpiece of Rick Heinrichs's Glass Onion: A Knives Out Mystery's enigmatic production design.
Knives Out's intricate production design was just one of many reasons the world fell in love with Rian Johnson's murder mystery, and the franchise's second installment — Glass Onion: A Knives Out Mystery — does not disappoint in this department. Trading in his suspenders and overcoat for some fresh shades and a linen ascot, beloved detective Benoit Blanc (Daniel Craig) has taken his sleuthing craft from New England all the way to Greece, and has his hands full with the elaborate clues, larger-than-life personalities, and gorgeous locales that made us so enthralled with the first movie. 
Almost all of the film's central drama unfolds at tech billionaire Miles Bron's (Edward Norton) Mediterranean hideaway, making the sprawling property, one-of-a-kind props, and beautiful location essential to the murder-mystery tale. Production designer Rick Heinrichs describes the role of the mise-en-scène in Glass Onion: "So much of what we do as a production design team is to try to tell part of the story visually. We're able to give these strong characters a basis in reality and a specific feel, and even potentially tell part of the satirical elements of the story. [We work] to deepen the audience's understanding of who these characters are and why they are the way they are."
The cornerstone prop in Heinrichs' enigmatic world is the invitation, a complicated contraption that each guest — Janelle Monáe, Kathryn Hahn, Leslie Odom Jr., Jessica Henwick, Madelyn Cline, Kate Hudson, and Dave Bautista — receives at the beginning of the whodunit. Acting as a lens through which to understand the idiosyncratic individuals, as well as their relationship to Miles, this puzzle box yields an invitation to Miles's island only after the recipient solves the riddles presented by its contents: a stereogram, a chessboard set up for Fool's Mate, tic-tac-toe, a compass, a music box that plays Bach's "Fugue in G Minor," a Fibonacci sequence, and the number 47, the atomic number for silver. From the get-go, the invitation points out the strengths and weaknesses of each character, priming us for the subterfuge, hilarity, and puzzles that are to come.