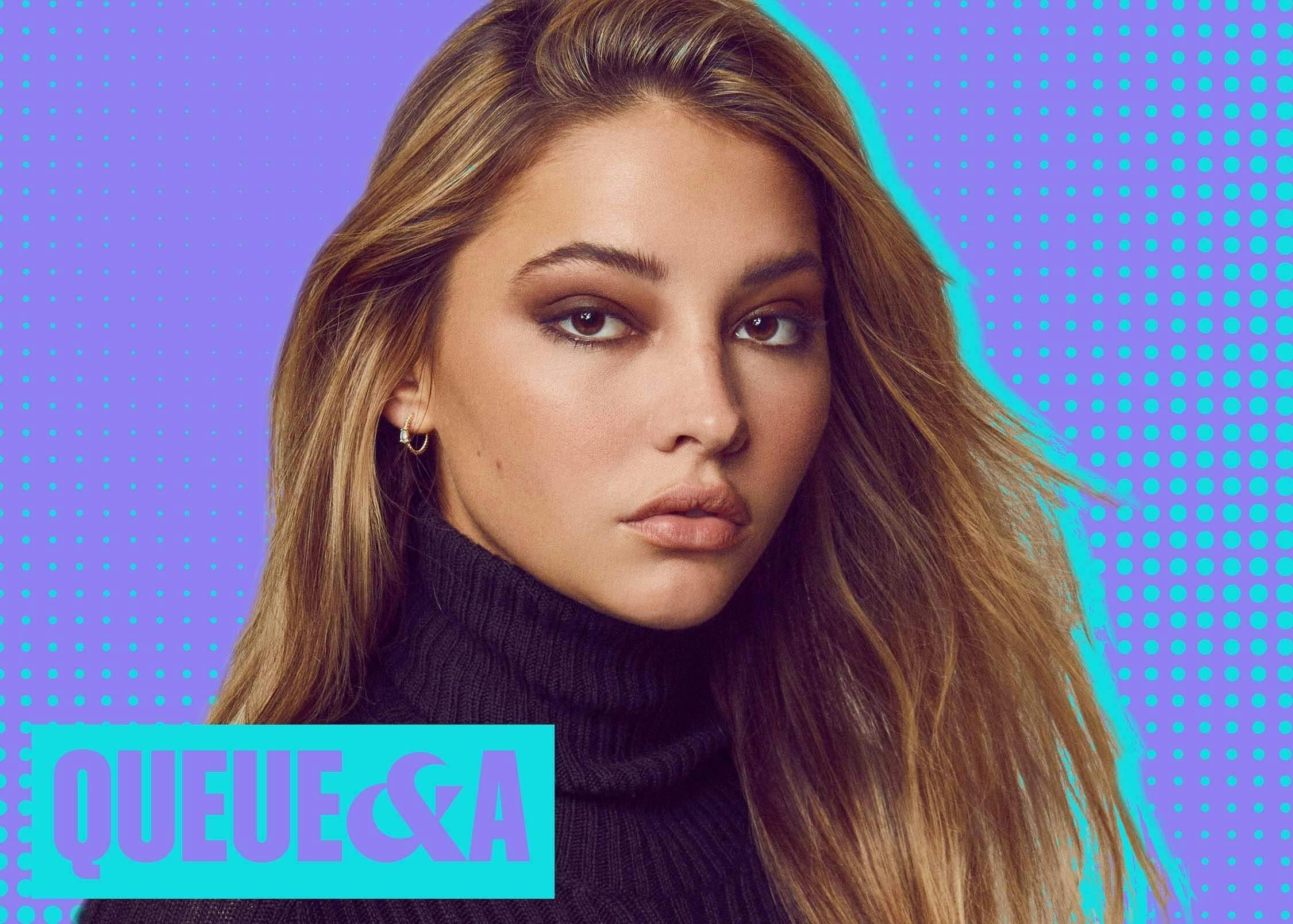 Madelyn Cline, who stars as Sarah Cameron in Outer Banks, takes her turn answering Queue's Q's.
Queue: What was your first role or big break?
Madelyn Cline: My first major role would probably be Outer Banks.
What film or TV show made you fall in love with acting?
MC: I don't know if it was necessarily a particular film or TV show. I think it was just the love of movies in general and thinking how fun it would be to be part of filmmaking and the storytelling process — and the love of theater and plays — and, just, all of it combined.
What do you remember about when you first became involved in Outer Banks?
MC: I remember being nervous as hell because I'd never had a role like this before, and I didn't know anybody who had — I was just scared. I just wanted to do a good job, and I felt really lucky to have the role.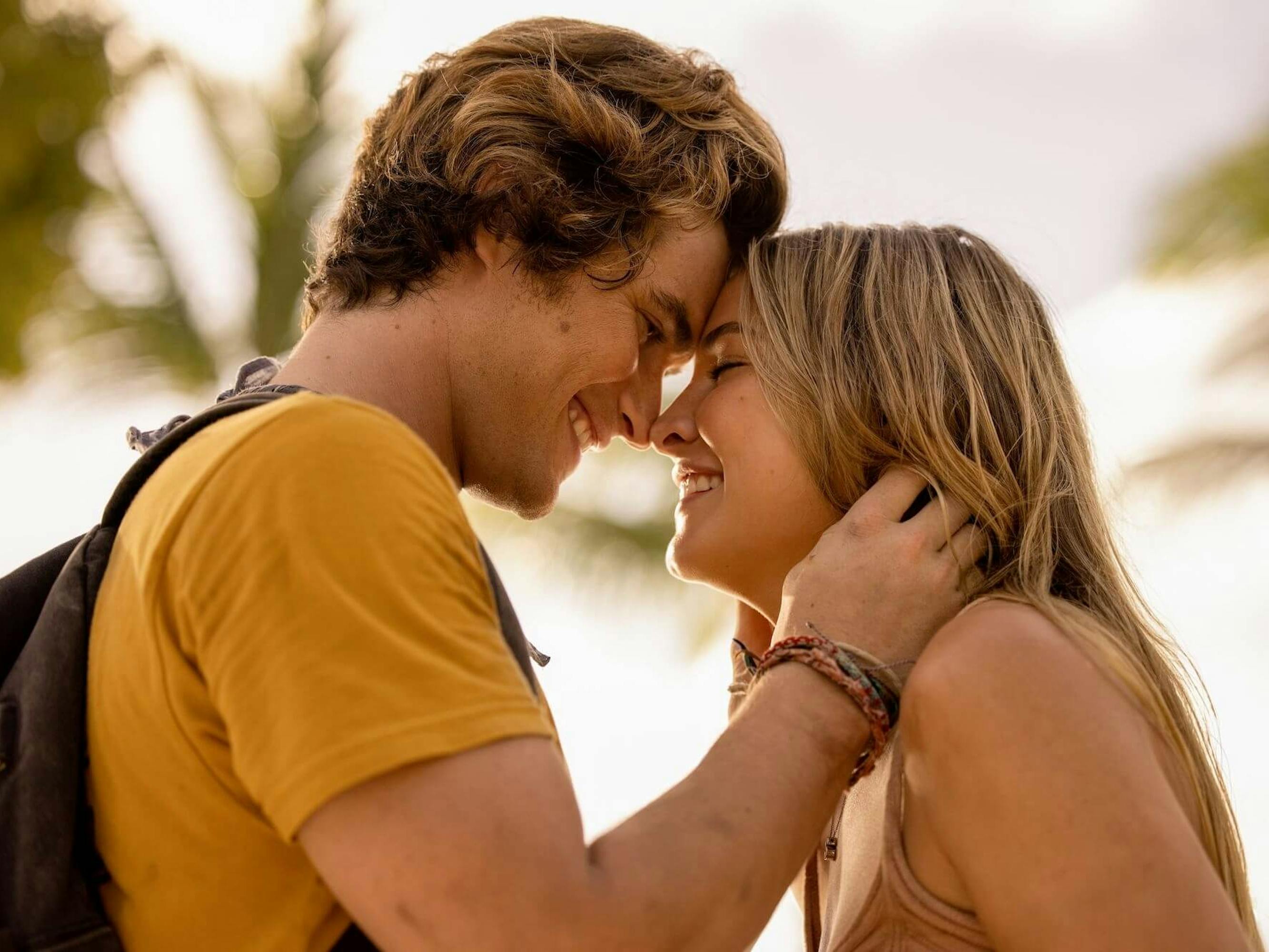 Was there one scene that was particularly challenging or memorable from the filming process?
MC: Any scenes that have to do with Sarah's family are challenging — that's a really complex dynamic. Any scenes with Ward or Rafe are always particularly emotionally demanding.
What is it like filming in your hometown?
MC: It's great. It's wonderful to film in my hometown. I'm close to my family in a non-Covid world and, best case scenario, I get to see them really often. I get to go grab lunch with them, see my dad downtown, go shopping. It's very fun.
What food and drink would you pair with watching Outer Banks?
MC: In the spirit of Pogue life, I'd probably go with a PBR and some Cheeto Puffs.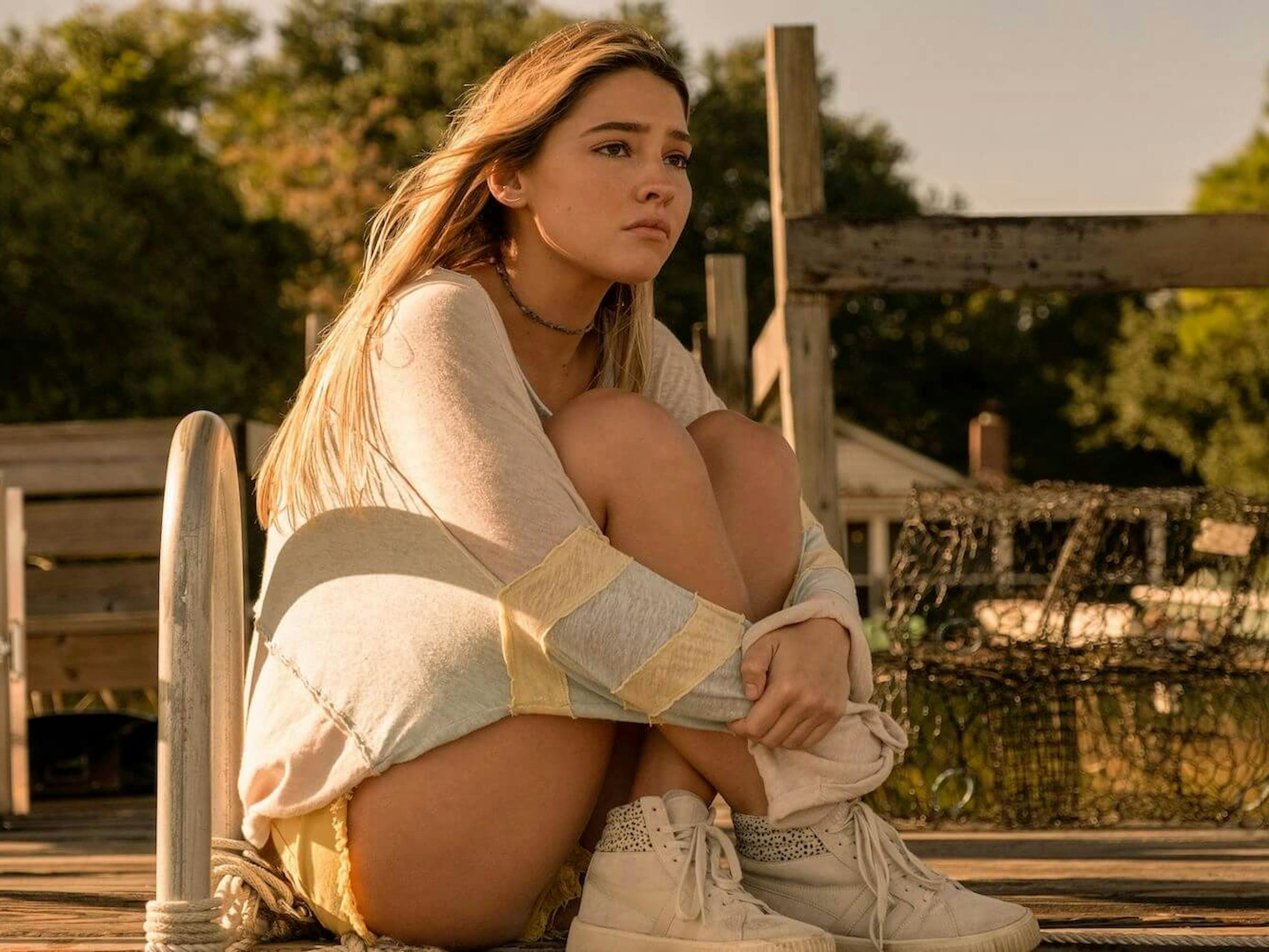 What's it like to be part of something that became a hit during quarantine?
MC: Strange, very weird, but also very cool. I think Outer Banks became popular in a very unprecedented time. It genuinely brought us all very, very close as a cast. I think it has its perks, and there are also some definite downsides to it, but more perks than not — I think it's all for the best.
How have you maintained your mental health with the life changes brought about by being part of such a hit?
MC: Gratitude, to be honest. I don't know if there's one thing in particular I can credit. Usually, for me, it will come back to balancing. There are some days that are better than others, and it's a big life change to happen so suddenly, but for the most part, I'm just incredibly grateful.
Did you take any keepsakes from set?
MC: I did, I took the beads that hang from the rearview mirror in "the twinkie," John B's car. They're little brown beads and they have a little feather at the very end. I still have it and I've been meaning to put it in my car. The last day we shot in the twinkie, in Season 2, I opened the glove box and I saw a spare set, so I took them and put them in my bag, and I still have them. I hope the props department doesn't absolutely murder me for that.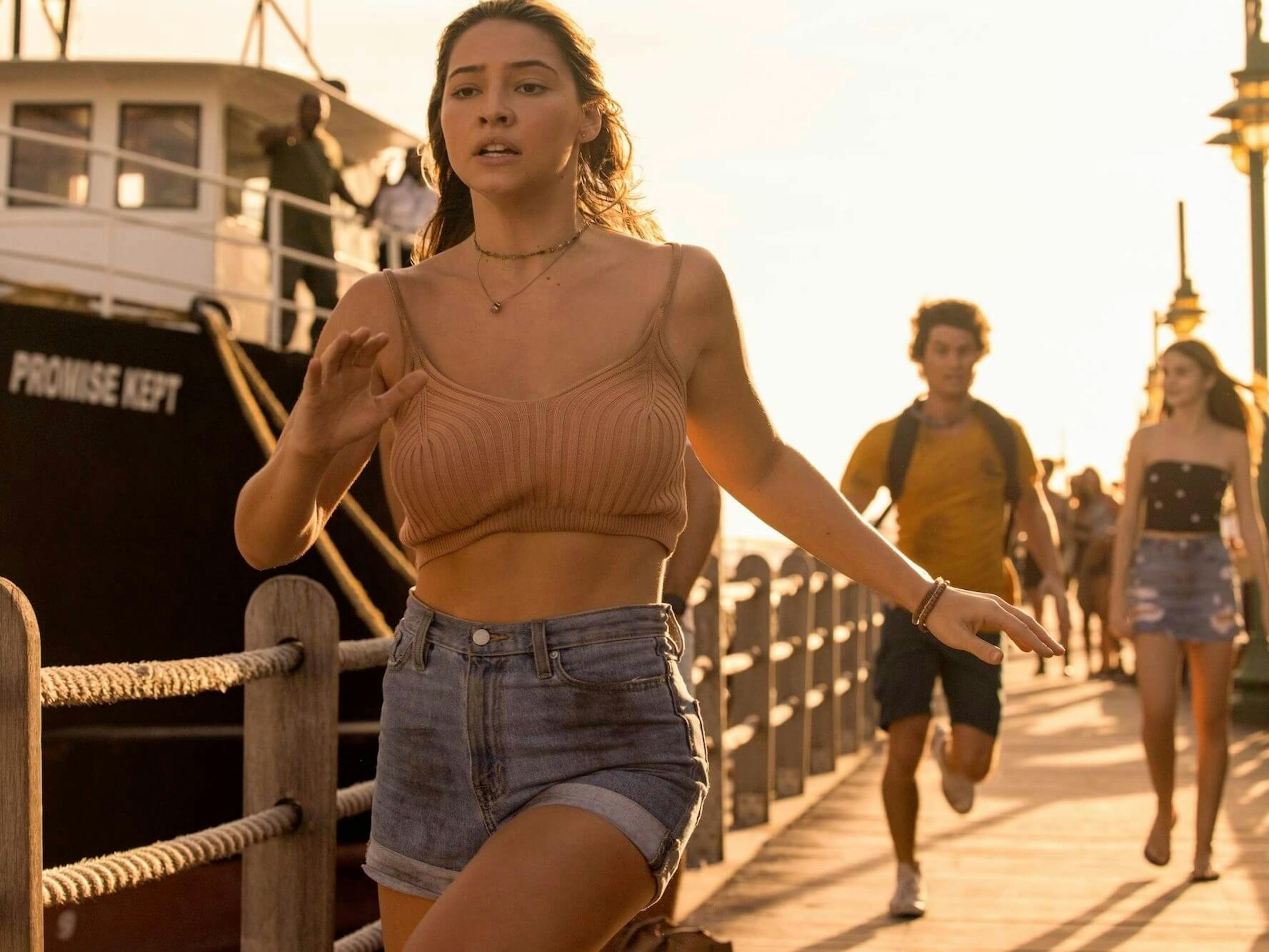 What advice would you give to your younger self?
MC: I would tell my younger self to stop worrying so much and that everything's going to work out in the ways that it will. And to just stop holding on so hard because at the end of the day, it's going to be what it's going to be, and you're going to be okay.
What Netflix star from another title do you think could be your best friend?
MC: I want to say the entire cast of Sex Education. I love all of them.
What's one word you would use to describe Outer Banks or your character?
MC: If I could describe Outer Banks in one word, it would be "chaotic." Sarah, I don't know, Sarah's a hot mess.