The Dogecoin-investing heartthrob on his breakout performance in BEEF. 
To hear Young Mazino tell it, something akin to luck brought him the role of Paul Cho, younger brother to Steven Yeun's Danny, in the dark comedy BEEF. "I think I was in Paris working on a short film when I got the audition," he remembers. "But I thought it was one of those too-good-to-be-true auditions that you just do and never hear back from." Mazino got called back, and after a couple of subsequent chemistry reads, the actor found himself working alongside Emmy and Oscar-nominated talents in a role he was meant to play.
The series, helmed by creator and showrunner Lee Sung Jin (Dave, Silicon Valley) follows Danny Cho and Amy Lau (comedian and actor Ali Wong) after they clash in an incident of parking lot road rage and their feud escalates to unimaginable heights. As Danny's younger brother Paul, Mazino is both hilarious in his portrayal of a twentysomething, crypto-investing gamer and sweet in his pursuit of Kayla Lexington — a woman he meets online, who ends up being a catfishing Amy. "This is a bot," Danny warns his younger brother in Episode 2. "You're a bot," Paul retorts like a middle schooler before turning around to message her, "r u a bot?" 
Mazino comes across as thoughtful and well-read — even quoting 60s novelist Claude Brown — and quite unlike his onscreen persona, though he shares more than a few of his character's life experiences. He tells me that Paul represents an alternate version of himself, a path he might've taken. "I think, without art, I could have definitely ended up very close to Paul," he reflects, "which is at this kind of glass ceiling where he wants to do great things and he wants to go against the grain, but he just doesn't have the utility, he doesn't have the know-how, and he has a lot of insecurity and doubt growing up here in the States." 
For Queue, Mazino discussed his remarkable similarities to Paul, getting into character, and working alongside an all-star team.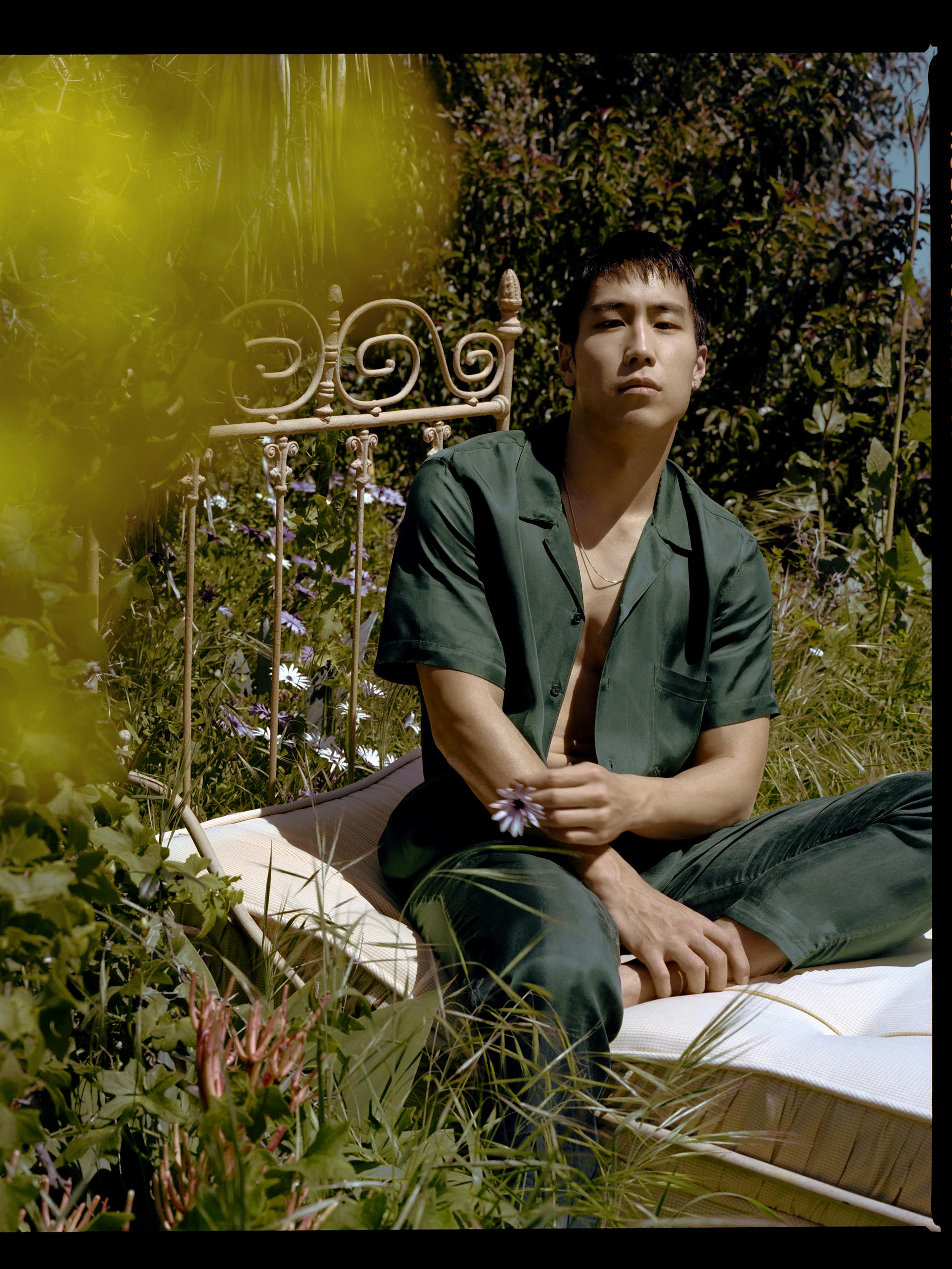 Miranda Tsang: What drew you to this project in particular? What did you like about BEEF?
Young Mazino: I hadn't heard of Sonny [Lee Sung Jin] before, but I noticed he had written on really great shows like Dave and Silicon Valley. I could tell the writing was very tight-knit and intentional. And the squad was stacked. Steven Yeun is somebody I've always looked up to because he's been kind of just winging it and killing it at the same time. He's going into uncharted territory as an underrepresented Korean American actor. I had been watching him since The Walking Dead and then seeing how he navigated his career afterward, which was really interesting. I got to talk to him about that at length, how he eventually went to Mayhem and then Sorry to Bother You. And then he started working with Bong Joon-ho, Lee Chang-dong, bridging the gap between Korean American and Korean filmmaking, which is really dope to see. And then there's Ali [Wong] who's a powerhouse in stand-up. 
Tell me about your relationship to your character, Paul. He's a major gamer and investor. How much of that were you familiar with before, or what did you have to do to prepare?
YM: Paul is, I would say, an extension of myself. There's a lot of myself in Paul, particularly our affinity for video games and anime, manga. These are the things that made my childhood growing up. And I think that Paul would've been someone I could have definitely become had I an older brother figure that was almost like a shadow looming over me and wanting me to stay in his insulated sphere of influence, and if I had never pursued art as a career.
I lived in New York for about eight years just to pursue acting, and along the way I fell into corporate finance and then started dabbling in stocks here and there. When the pandemic hit, I had quit my job and then I was planning to downsize my apartment and just do theater and work on my craft. Everything blew up, and I needed to make money. So I started playing; I started doing options trading with whatever cash I had left. I was dabbling in crypto, and I made quite a good amount to survive off of Dogecoin, which was crazy.
So then when the role came about and [the script] was saying Paul dabbles in crypto, that was pretty interesting because, yeah, I unintentionally had dabbled in that. And I'm still playing around and that's a whole rabbit hole if you want to talk about the absolute crime that's going on with S.E.C. But I'm not going to go there.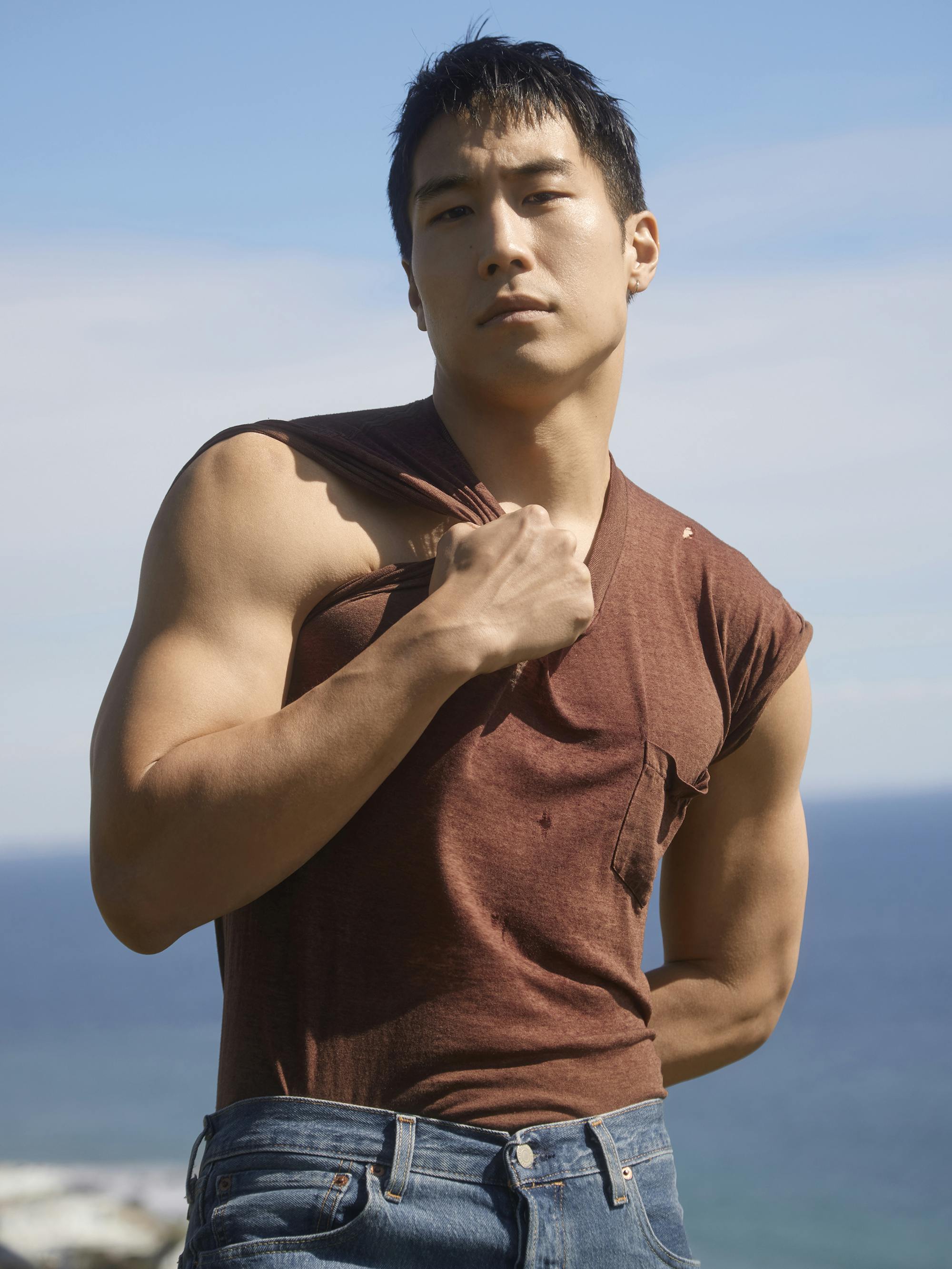 I'm riding the wave that's been created by these giants, so I'm just happy to be here.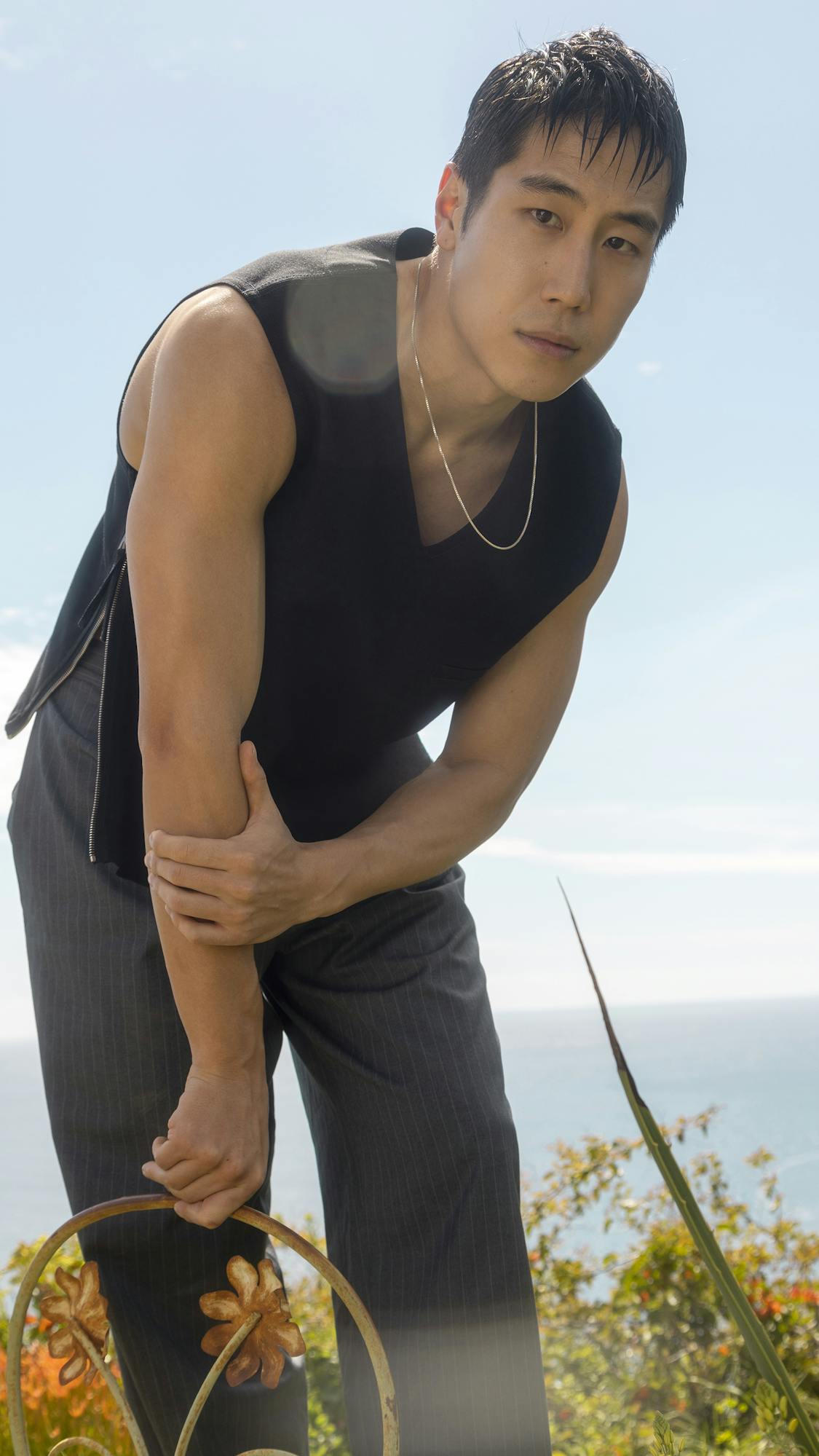 Which BEEF character would you say you're actually most similar to?
YM: I do really resonate with George, Joseph Lee's character, just in terms of how he views himself as an artist and dealing with impostor syndrome and, because of that, feeling at times like you're a fraud — that I'm not this artist that I think I am. The fear of being a pseudo-artist or a pseudo-intellectual is always on my mind because I come from a place where art is not really a thing and you don't really go become an actor. I grew up in Maryland in the suburbs, so it was a background where art is not really celebrated in that way. It's a very distant thing. So I would say I relate to Joe, but I say that while Paul is very close to my heart, too.
Were there any memorable moments on set?
YM: I think it was in the latter episodes, but me, Sonny, Jake [Schreier, one of the directors], and Steve [Yeun] were working on a scene and something just wasn't meshing right. I think it had something to do with the blocking and the dialogue and we were running low on time. I could feel the [assistant director's] pressure. She's like, "Come on, we got to go." So we all stepped off set, and went into the corner of the studio-built bedroom and we were just putting our brain power [together] to figure this problem out. I took a step back and the set photographer was taking shots and I realized how surreal that was. It felt like I was back in drama school dissecting a scene, but this time with titans of the industry, with artistic geniuses. So that was a really cool moment. There were many moments like that.
How was it to work with Lee Sung Jin?
YM: I recognized someone that's really good at what they do, it's in his intention and focus throughout the episodes. I mean, there are so many elements that all tie together and that means that every take, every set, every setup, he's watching, he's there. And he and Jake, they're close, so they're riffing off each other and Sonny would pop in with, "Hey, how about this?" and kind of throw little things in there and then also allow me to have space to just act and improvise. It was a wonderful climate to be an actor in and I've been on many sets. Sonny and Jake were just absolutely amazing.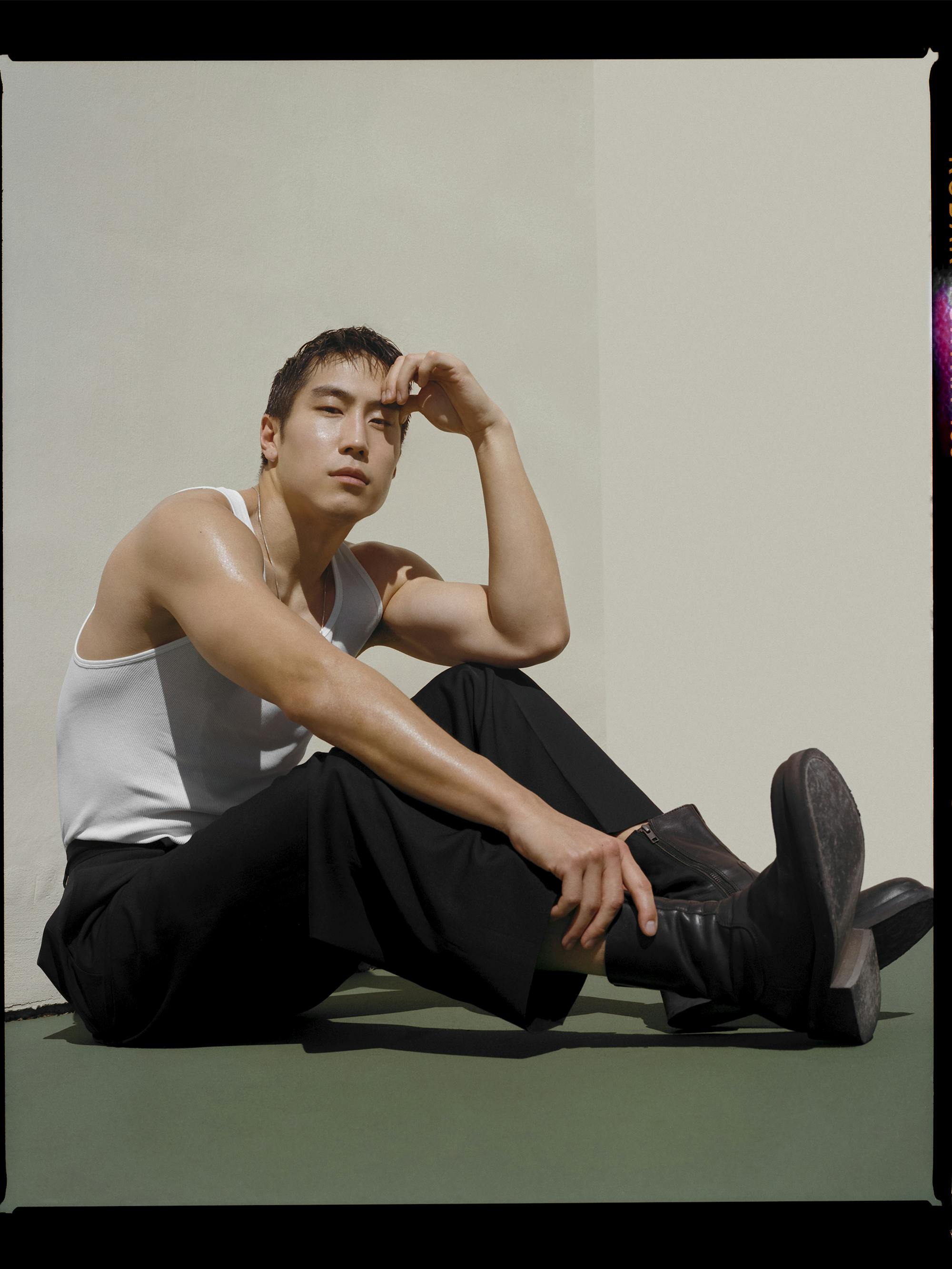 How does it feel, looking back on your BEEF experience?
YM: I would say that filmmaking is one of those art forms that is unique because it takes a village to make a film or a series. So many things can go wrong and things do go wrong. And for BEEF to come out the way it did, for it to be as incredible as it is, it's really cool to be a part of. I'm excited because I think this definitely pushes the boundaries of what we can do with storytelling and I'm just happy to be a part of it. I'm riding the wave that's been created by these giants, so I'm just happy to be here.