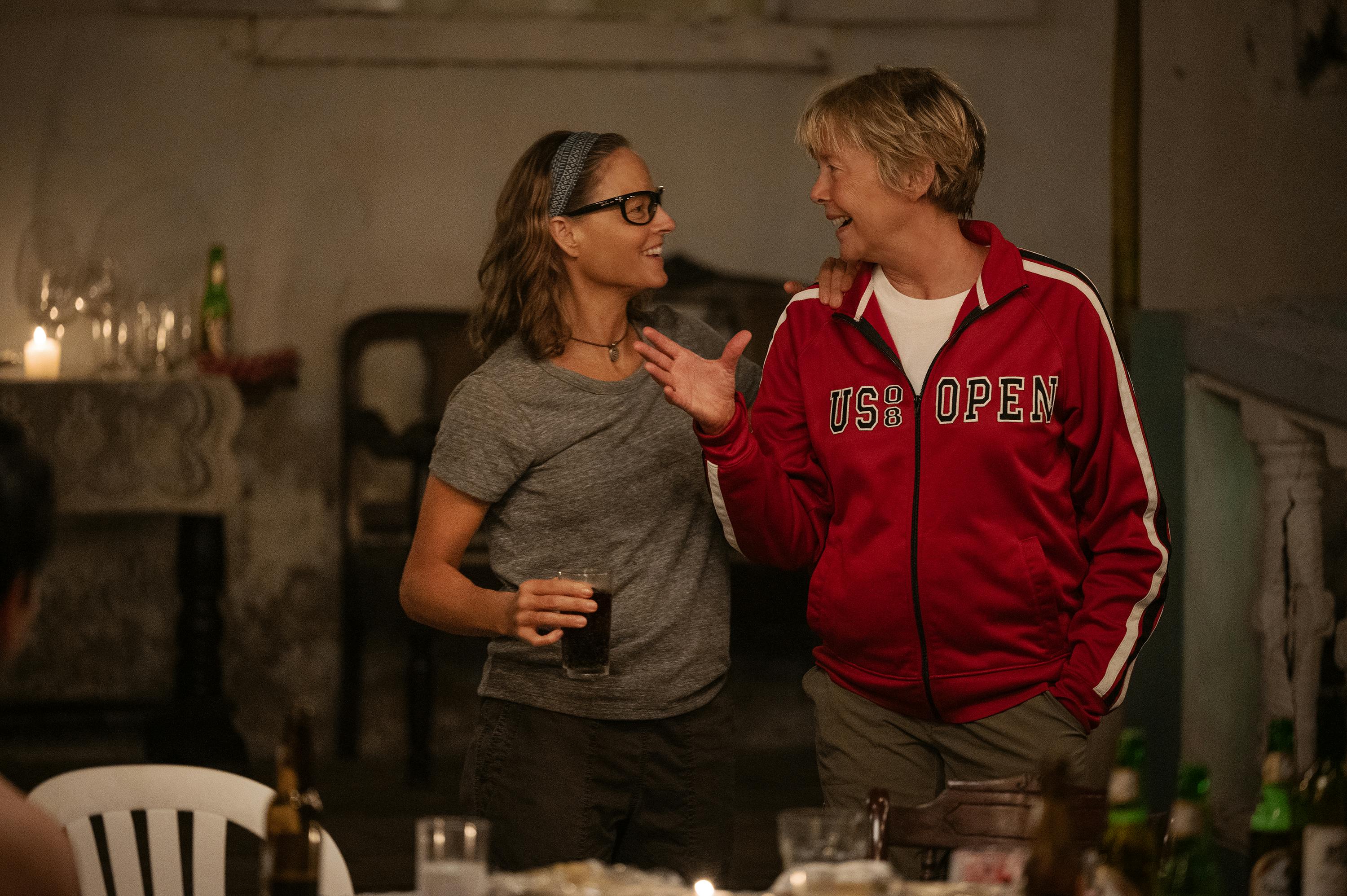 In NYAD, Elizabeth Chai Vasarhelyi and Jimmy Chin tell a fictionalized version of Diana Nyad's triumphant swim.
It was perhaps destined that Diana Nyad, whose surname is Greek for "water nymph," would discover her life's mission in the water — first in pools and later in the intimidating and vast ocean. Directed by Elizabeth Chai Vasarhelyi and Jimmy Chin, partners both behind the camera and in life, NYAD takes a fictionalized look at the renowned open water swimmer's impressive second act, adapted from Nyad's 2015 memoir Find A Way.
In 2010, Nyad already boasted a record-breaking career in the water, with notable accomplishments circling Manhattan and swimming from the Bahamas to Florida in the 1970s, and out of the water, as a respected sports journalist, when she decided to swim, and began training for, the one route that had consistently eluded her. Known as the "Everest of swims," the challenging route from Cuba to Florida had continued to weigh on her mind since her initial attempt earlier in her career. Nearly 40 years later, the 64-year-old Nyad (played with perfect athlete's aplomb by four-time Academy Award nominee Annette Bening) turned to one of her best friends, Bonnie Stoll (Academy Award winner Jodie Foster), to help coach her along the strenuous 110-mile crossing, which Nyad undertook without a shark cage.
From her work in The Grifters to The Kids Are All Right to 20th Century Women, Bening's performances have become synonymous with verve and complexity, and her portrayal of the tenacious Nyad is no exception. Foster (The Silence of the Lambs, The Mauritanian) brings a mighty warmth as Diana's emotional ally-turned-unlikely coach at Nyad's side for every stroke of the long swim, and the pair's chemistry sings onscreen. 
For directors Vasarhelyi and Chin — known for harrowing documentaries including Academy Award-winning rock climber portrait Free Solo and The Rescue, which recounts the Tham Luang cave rescue — NYAD marks their first foray into narrative filmmaking. What this film shares with the pair's nonfiction work, however, is an exploration of the power of unbridled determination and the adventurer's quest for the seemingly impossible.