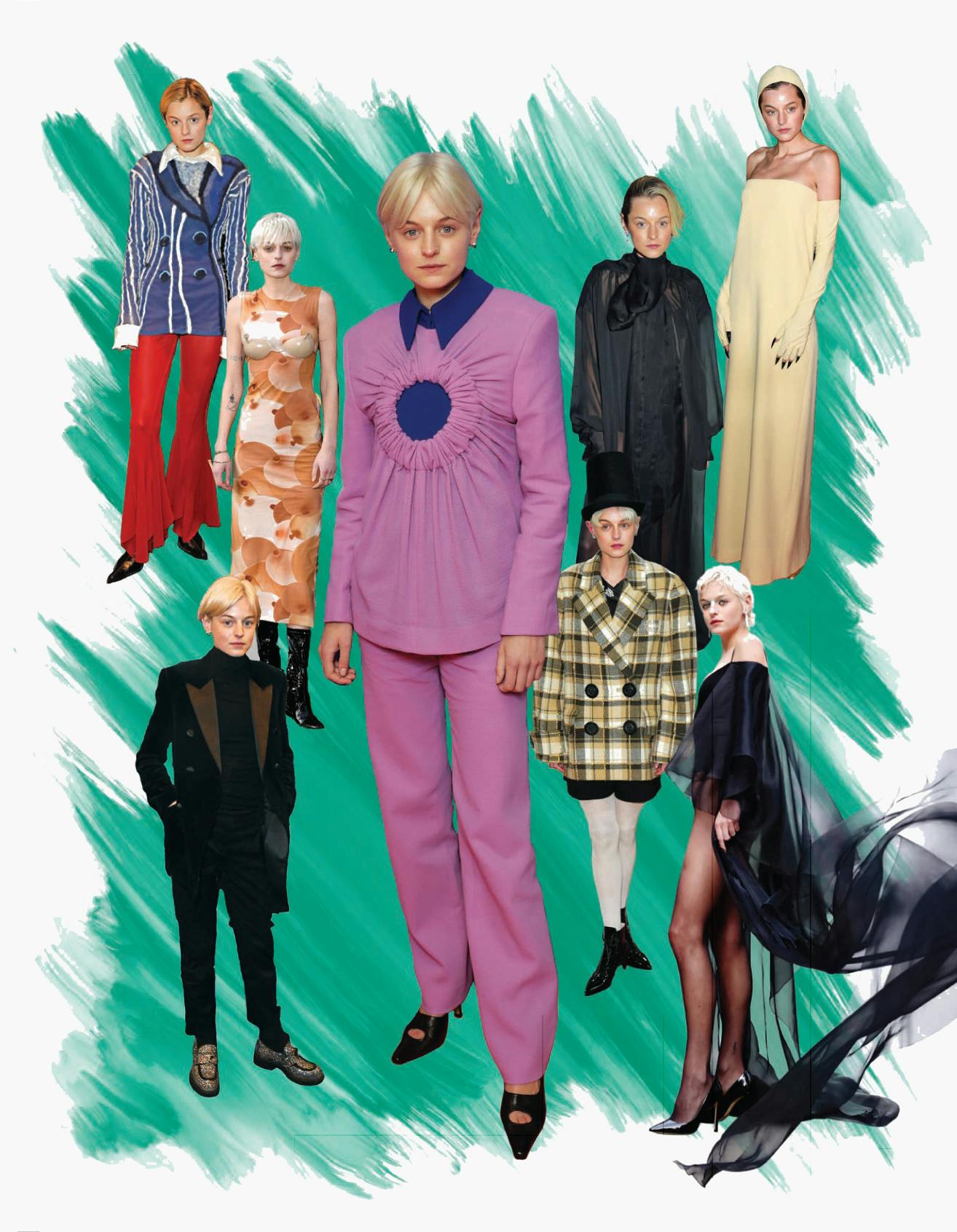 Queue charts the sartorial evolution of the lead actor of Lady Chatterley's Lover as they step into their own voice with help of stylist powerhouse Harry Lambert.
In the landscape of contemporary fashion, the pressure to deliver a lewk is daunting, yet Emma Corrin and their stylist, Harry Lambert, have managed to deliver sartorial greatness time and time again. Not only do Corrin's best red carpet looks reflect evolving trends, each builds on its predecessor to create a stunning throughline of style. 

Corrin ushered in their take on camp looks while making their West End debut at the opening night of Anna X, wearing a David Bowie-esque ensemble that paired semi-transparent red, flared trousers with a poetically complex knit blue jacket and oversized buttons. We're still thanking our witchy mothers of haute couture for the relationship between Corrin and the Italian fashion house Miu Miu because it gave us, as Corrin described, "The Crucible realness" look they donned to attend the 73rd Emmy Awards, where they were nominated for Outstanding Lead Actress for depicting Princess Diana in the The Crown. In a custom Miu Miu yellow sheath dress with matching fingerless gloves and fashion bonnet, Corrin showed up ready to conquer — clawlike black nails emerging from their fingerless gloves. 

Corrin continued to impress, wearing THE Loewe dress from the designer's Fall-Winter 2022 collection to The Olivier Awards. The flesh-toned, balloon-patterned dress was accentuated with latex bra detailing and styled with the designer's patent leather boots, which featured a balloon heel. For the 2022 Met Gala, Corrin wore a fully custom Miu Miu look created in partnership with Lambert. The outfit was inspired by the 1880s New York socialite Evander Berry Wall, known as the "King of Dudes." And dude, did Corrin prove they were the king of the carpet in their oversized jacquard blazer and custom top hat, embellished with antique jewels, including a pocket watch, brooch, and earrings all pulled from the Cartier Collection, the house's archive.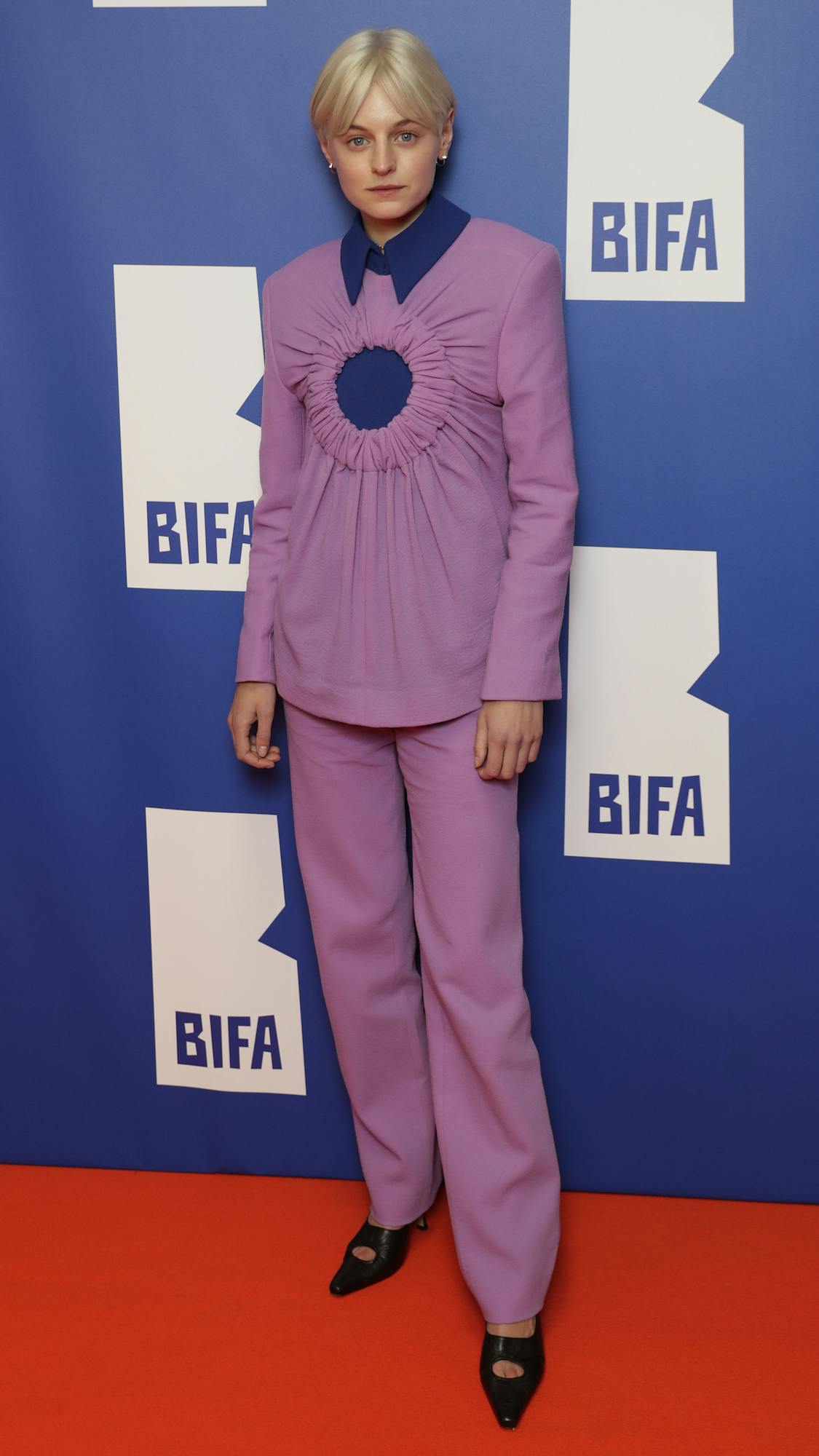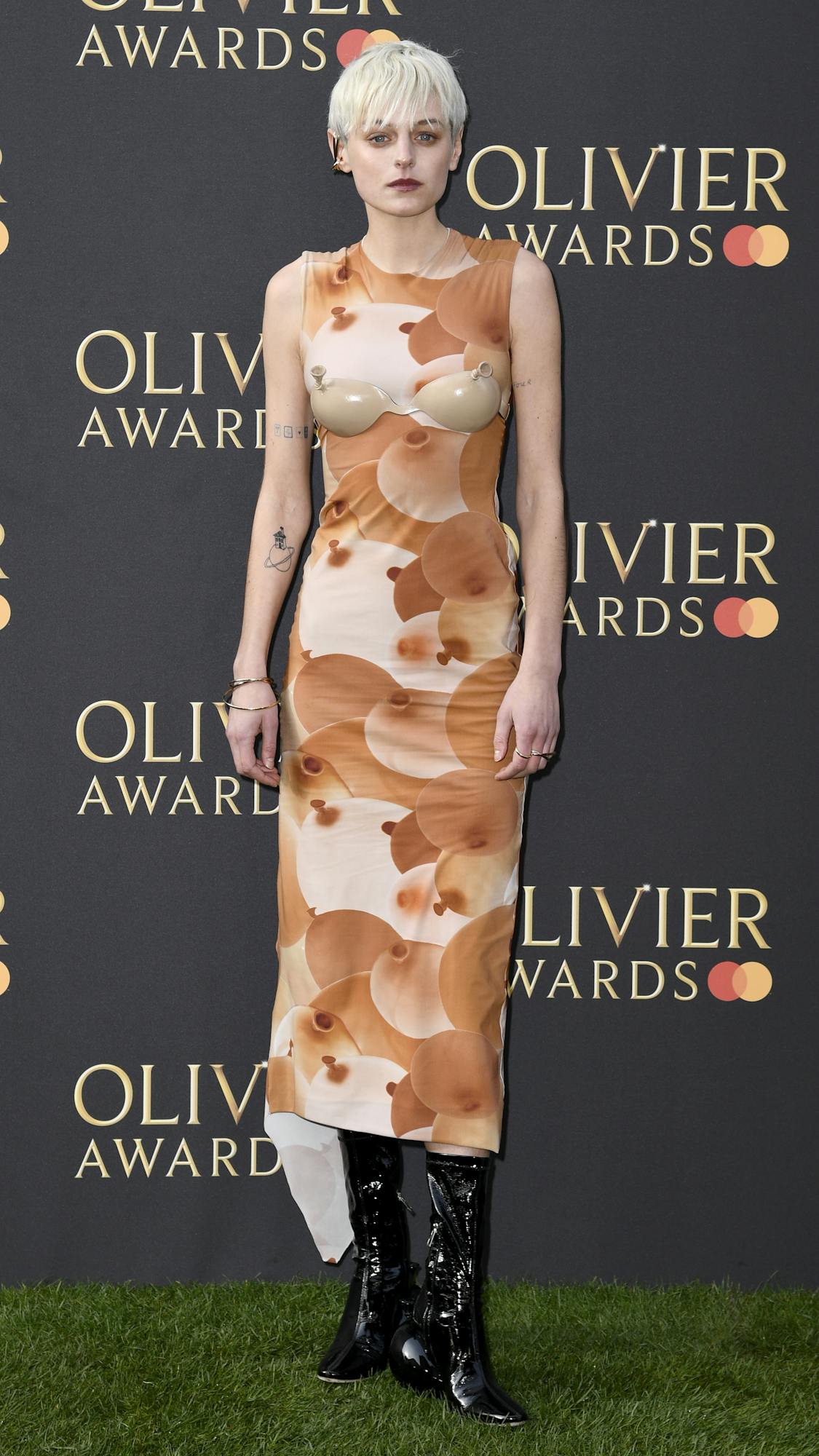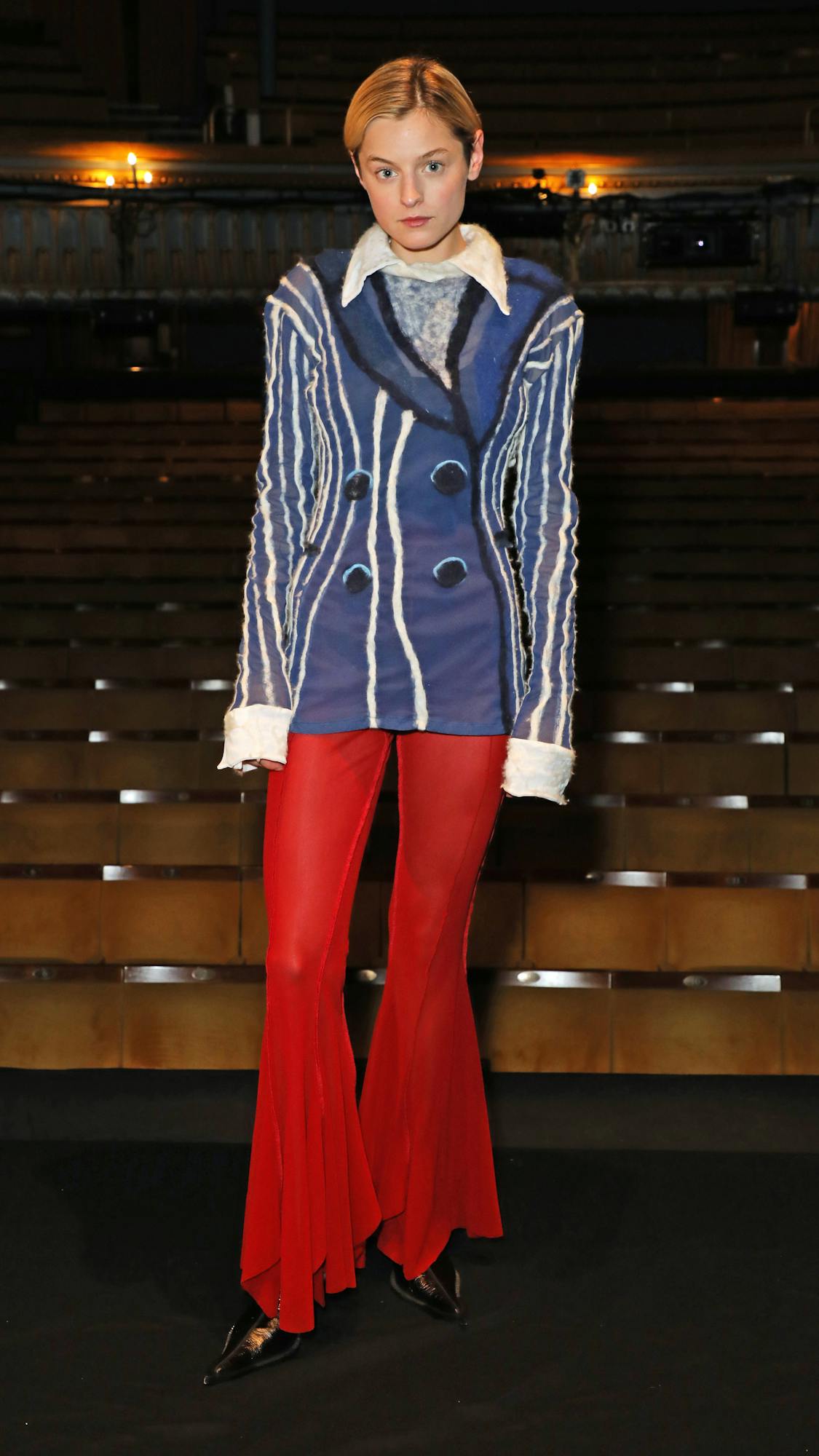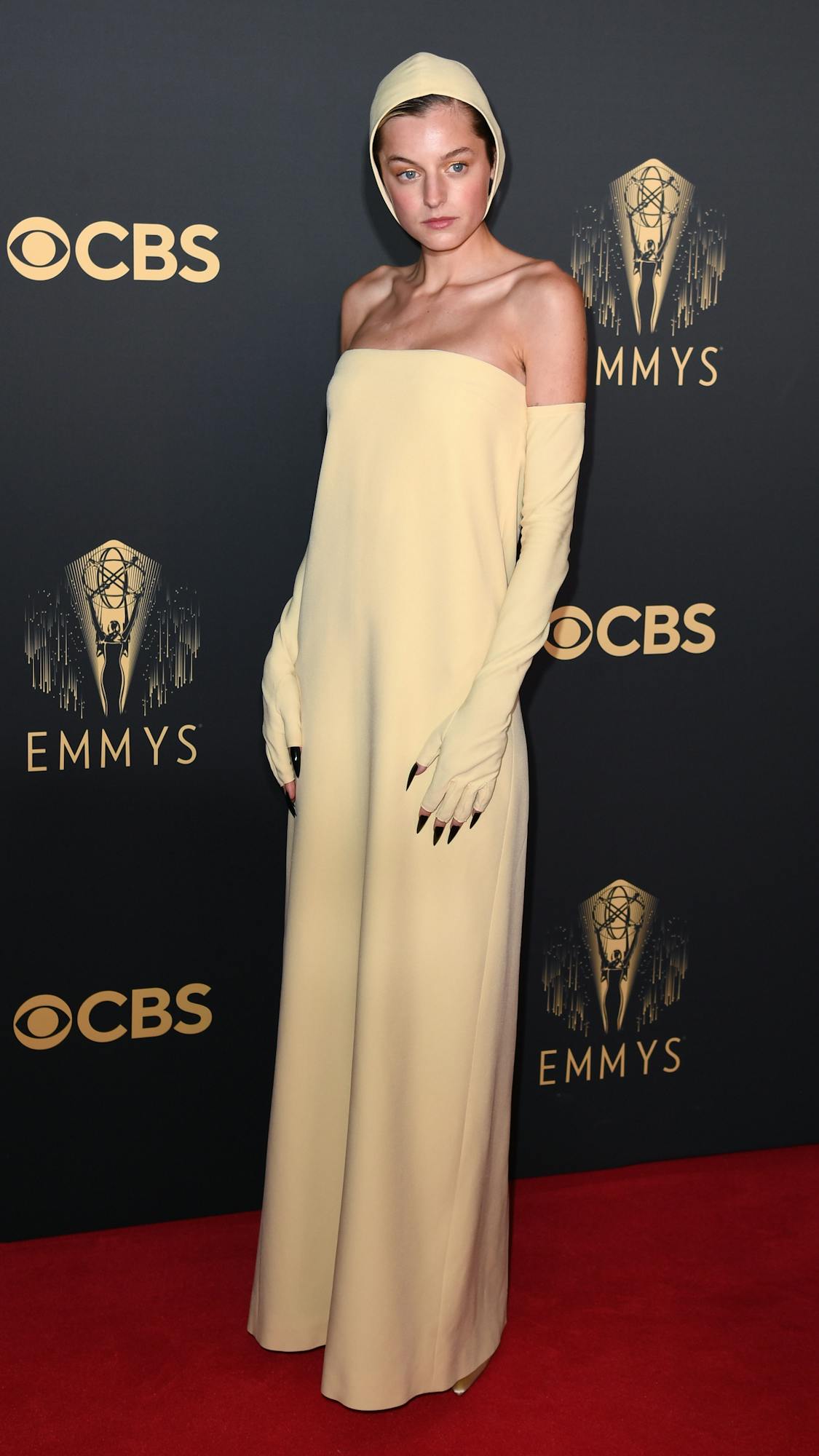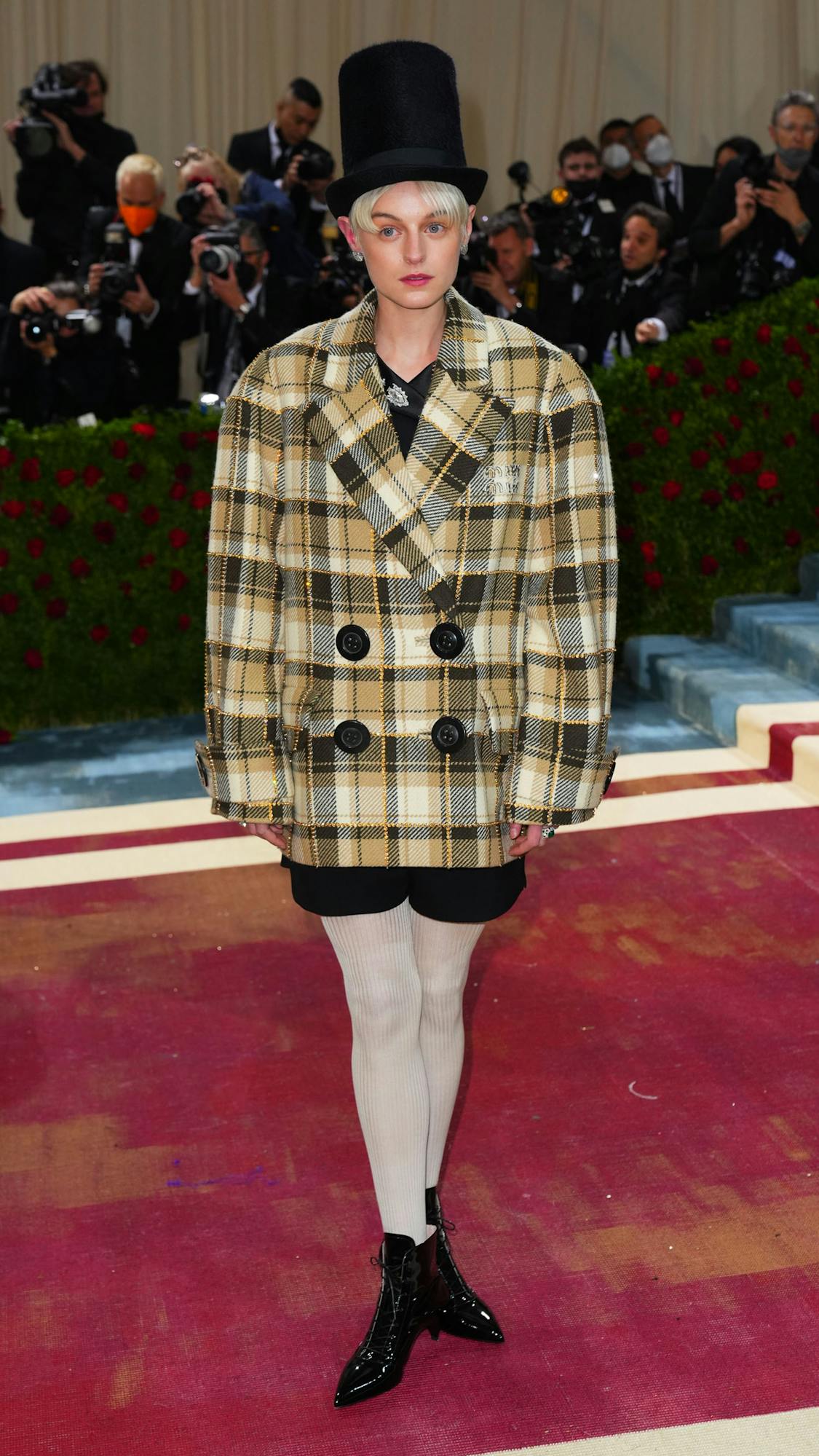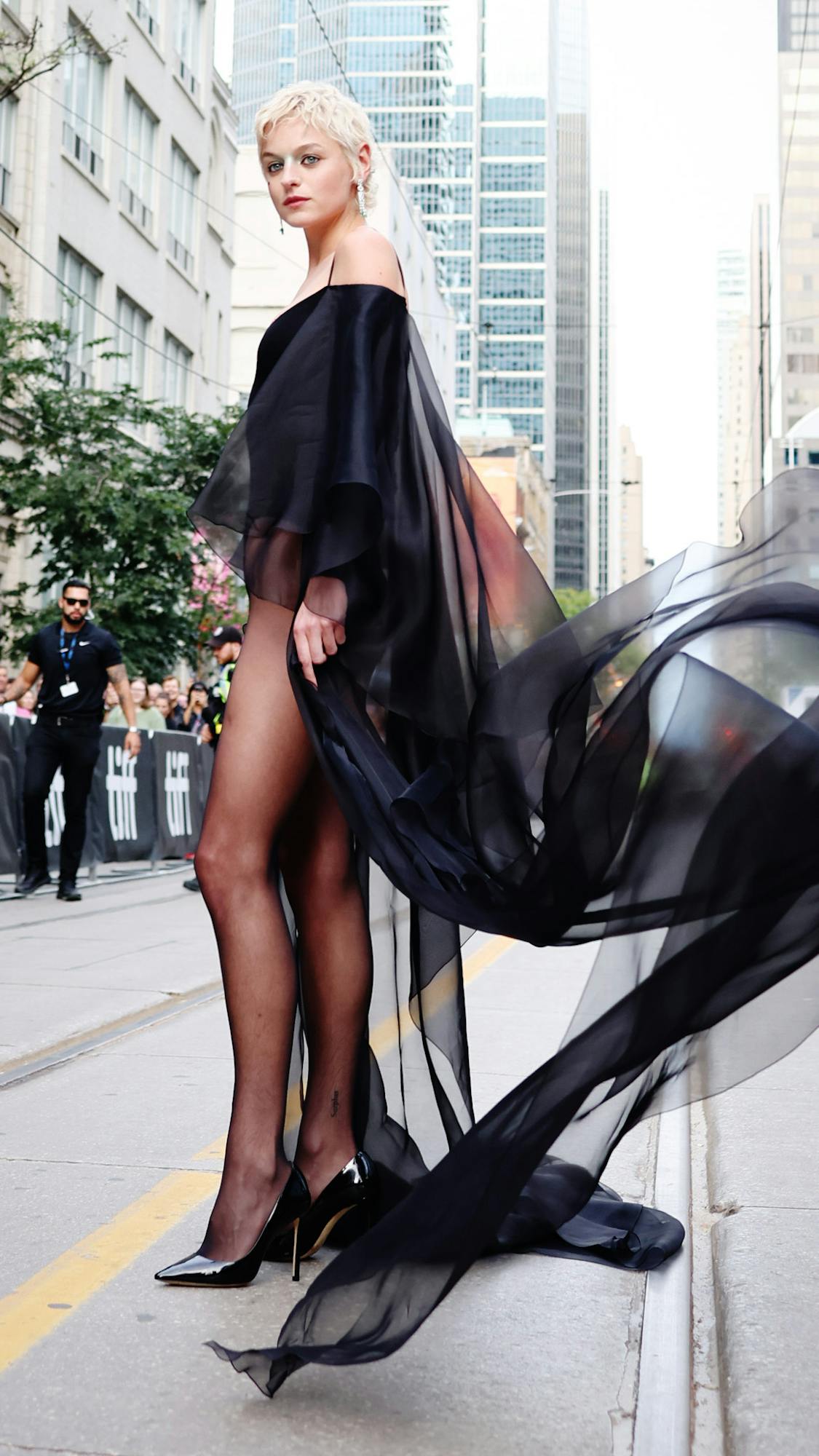 Photo by John Phillips / Getty Images
Photo by David M. Benett / Dave Benett / Getty Images
Photo by Gareth Cattermole / Getty Images
Photo by David M. Benett / Dave Benett / Getty Images
Photo by Gareth Cattermole / Getty Images
Photo by Gotham / Getty Images
Photo by Matt Winkelmeyer / Getty Images
Of course, Corrin also knows how to turn a look that leans a bit more demure and architectural. At the 2021 GQ Men of the Year Awards, Corrin set their sights on the tried and true palette of all black everything: a billowing, semi-transparent black dress, with an oversized bow at the neck and a black bodysuit underneath, all from Harris Reed x ROKER. The back to black vibes continued at the first gala night for Cabaret at the Kit Kat Club in a structured suit with a strong lapel and bejeweled Prada loafers. And to conclude their run of smashing black looks is their recent 2022 Toronto International Film Festival appearance in a slinky bodysuit beneath a flowing cape dress that is the true definition of drama. 

Perhaps the real showstopper of Corrin's looks came when they debuted their platinum bob while wearing Brazilian designer Marco Ribeiro at the 24th British Independent Film Awards. The Ribeiro matching lavender top and pant featured the designer's signature circle motif in the form of a ruched cutout, leaving a portion of Corrin's rich navy shirt visible underneath. Talk about a look to secure your place in the rankings of Hollywood's best dressed.