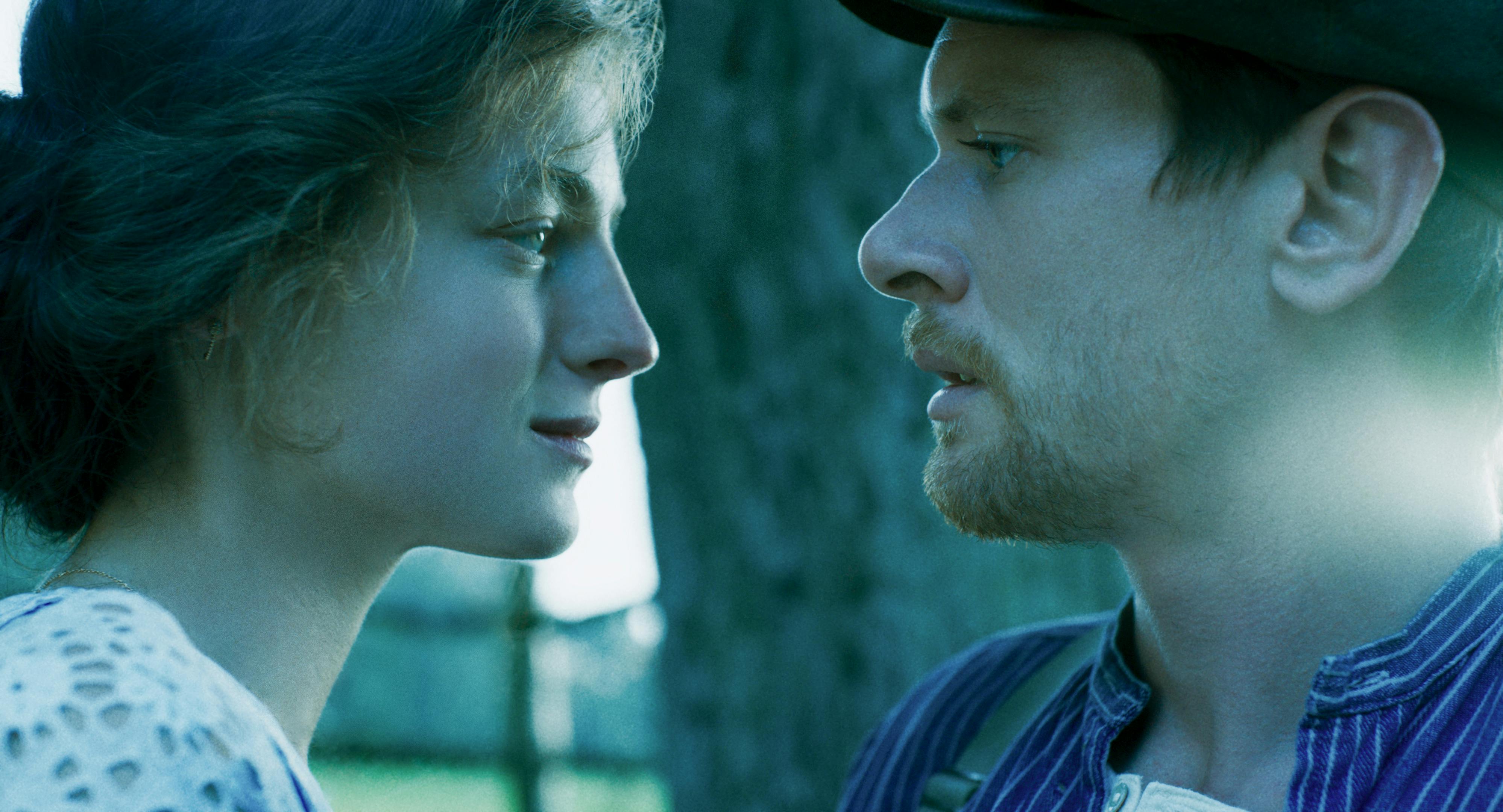 Inside Laure de Clermont-Tonnerre's Lady Chatterley's Lover
The new adaptation of D.H. Lawrence's banned novel removes shame from female pleasure.
"Obscenity only comes in when the mind despises and fears the body, and the body hates and resists the mind," wrote D.H. Lawrence in his final novel, 1928's Lady Chatterley's Lover. The book, which chronicles the title character's sexual awakening, was declared too racy for publication in England and was initially only published privately in Italy and Paris. Thirty one years later, Penguin attempted to bring an uncensored version of the  novel to British readers and endured a six-day obscenity trial, during which the chief prosecutor famously asked, "Is it a book that you would wish your wife or your servants to read?" Not only was the jury's verdict "not guilty," but Penguin sold all 200,000 copies on its first day of sale in England. 
For Laure de Clermont-Tonnerre, who directs the latest adaptation of Lady Chatterley's Lover starring The Crown's Emma Corrin and Unbroken's Jack O'Connell, the novel was about so much more than its highly publicized sensuality. "Really, what D.H. Lawrence wanted was to glorify sexuality and to make it pure and beautiful, rather than dirty and shameful," says the director, who first encountered the novel in college. "It was, for him, an ode to life, a way to revitalize yourself with nature." Clermont-Tonnerre approaches the story's themes of confinement and freedom from a feminine perspective, telling the story of Lady Constance Chatterley, known as Connie, who feels imprisoned by her marriage and the rules of her aristocratic British society. When Connie's husband implores her to produce an heir outside their marriage — after being injured in WWI he lost the ability to father children — she begins an illicit affair with their groundskeeper, Oliver Mellors, and they explore their sexuality together, mostly in the nearby woods.   
Clermont-Tonnerre was drawn to the script by two-time Academy Award-nominated screenwriter David Magee (Finding Neverland, Life of Pi), which Sony sent her during the pandemic, because it felt both timely and timeless. "I felt that the need for human connection at a moment where we're all locked in was, more than ever, crucial to explore," Clermont-Tonnerre remembers. The director has been, as she describes it, "obsessional" in her exploration of  "themes of two places — the inside and the outside — and how to break free." Her last film, 2019's The Mustang, explored the push and pull of freedom and confinement with the story of a man named Roman (Matthias Schoenaerts) who learns to tame wild horses while imprisoned and begins to understand himself and his rage. The film premiered at Sundance and earned Clermont-Tonnerre a Best First Feature nomination at the Independent Spirit Awards and the Breakthrough Director Award at the Gotham Independent Film Awards.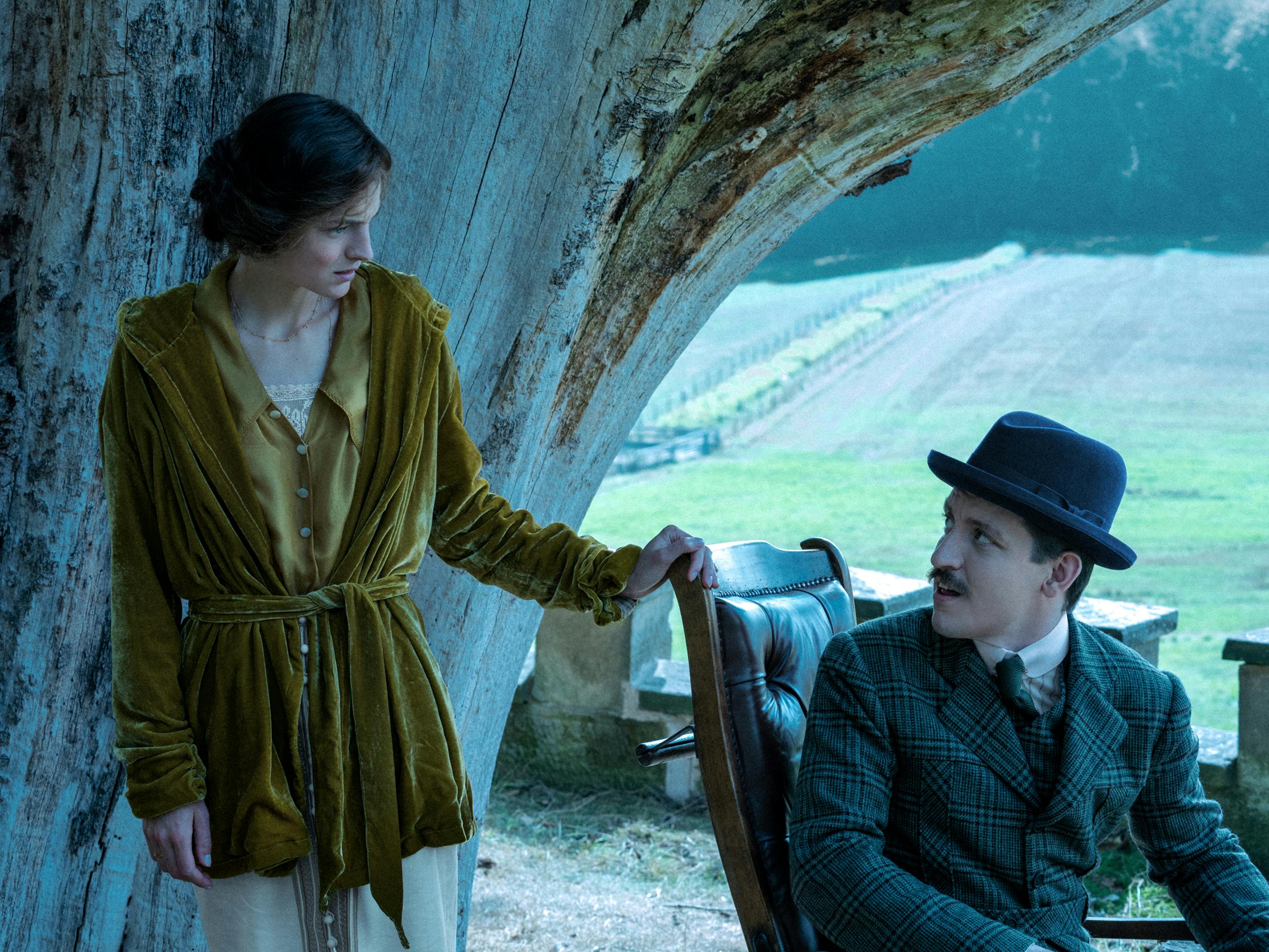 As Connie Chatterley, Clermont-Tonnerre cast Emmy-nominated actor Emma Corrin, who brought a timelessness to the role of Princess Diana in Season 4 of The Crown that intrigued Clermont-Tonnerre. "In all their delivery and demeanor, there is something very chameleonic," says the director of her lead. "With Emma, you can believe them today, you can believe them in the twenties. I think I was very surprised by this singular energy that's effortless and so fresh." 
BAFTA-winner Jack O'Connell, perhaps best known for his lead role as WWII prisoner of war Louie Zamperini in 2014's Unbroken, thrives alongside Corrin as Mellors, the groundskeeper and former lieutenant whose intellect and emotional acuity spark Lady Chatterley's curiosity, and eventually earn her heart. "It's easy to fall into a cliché of Mellors, like the beast in the woods, and it's not him at all," explains Clermont-Tonnerre. "He's someone much more broken and damaged and sensitive. And I felt that Jack was representing all those qualities." O'Connell also bore a common origin with his character, according to the director. "He comes from the same town as Mellors: Derby. So his background was very authentic, very close to Mellors."
The supporting cast is rounded out by Matthew Duckett as Lord Clifford Chatterley, Connie's husband, who, like Mellors also served in the war, but was injured from the waist down, and uses a wheelchair. Duckett, who has cerebral palsy, was assigned a disability coordinator on set. "Something I was really grateful to see happen was to have someone on-set dedicated to my needs as a disabled artist and to the honesty of the production of a disabled character," he recalls. In the role of Mrs. Bolton, Lord Chatterley's caregiver, is Joely Richardson (The Sandman), who was more than familiar with the story after playing Lady Chatterley in the 1993 BBC version. And Game of Thrones's Faye Marsay plays Connie's bold sister Hilda who uses tough love to shake her sister out of her rut. "Connie and Clifford at Wragby: I think Hilda sees it for what it is," says Marsay. "She never wanted her sister to marry this guy anyway. I feel like she thinks he's a bit too boring for her and that it's a little bit too rigid in what's expected of her."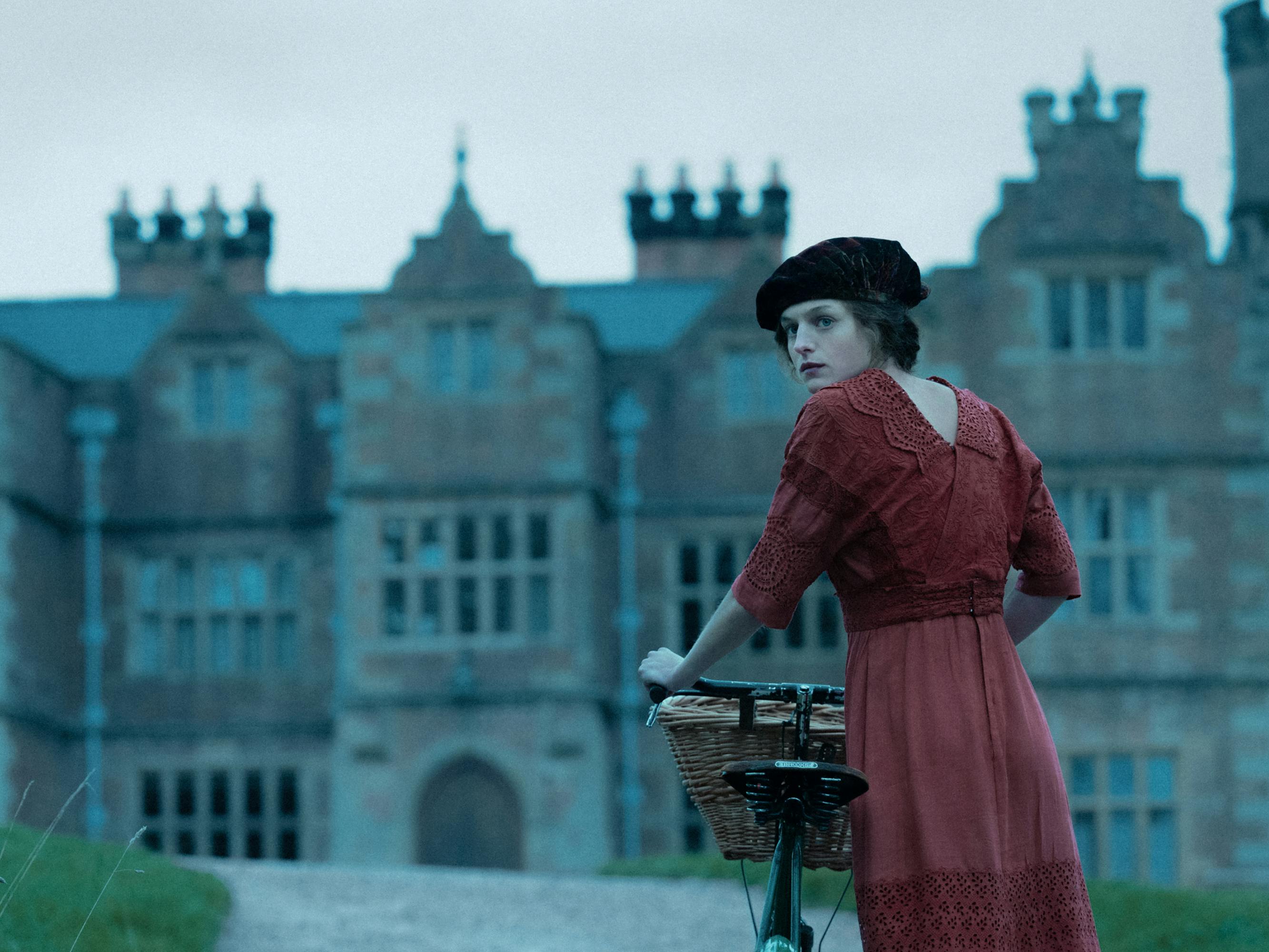 Wragby, an isolated country house near the town of Tevershall (based on Teversal, England), where the Chatterley family coal mines are located, is the setting for most of Lady Chatterley's Lover. Production designer Karen Wakefield (The Duchess) scouted homes all across Great Britain before landing on an ideal manor near Chirk, Wales, situated atop a steep hill and surrounded by dense woods. "Wales is very, very wild," Wakefield says. "We didn't want to portray manicured nature. We wanted to feel the nature in something very untouched and rough. It just felt really mysterious and completely undiscovered." The geography also symbolized the inherent class differences between Connie and Mellors. Says Clermont-Tonnerre: "She's going back and forth, up and down. So we actually added a lot of those walks because her journey into the woods was so important for the character. We definitely loved this property for those reasons." 
The natural world is its own character in Lady Chatterley's Lover, calling Connie from within the walls of Wragby, where she feels trapped, to the woods and meadows where she experiences freedom. To fully capture that, Clermont-Tonnerre needed a cinematographer with strong pictorial skills, so she called on Benoit Delhomme, who had worked on At Eternity's Gate, a film about painter Vincent Van Gogh. Together they were inspired by contemporary photographers as well as the look of autochrome, an early photographic process patented in 1903, which has been described as "the colour of dreams" for its impressionistic, dreamy quality. 
Creating a bridge between the 1920s and the present extended from the casting and cinematography  to the wardrobe, which came from both costume houses and high-street department stores. Costume designer Emma Fryer (The Great) wanted the wardrobe to feel period-appropriate, but casual, "as if she literally has just walked into her wardrobe and put a skirt on, in a really easy and simple way, without it feeling sort of overly costumed," says the designer. Corrin remembers Fryer telling them, "We're working with tertiary colors. It's gonna be a really bold, colorful palette. And she's gonna have this modern element in her style, which is gonna give the film a timeless setting." Clermont-Tonnerre adds: "You're not getting the dust of the time; you're getting something that feels very rejuvenated and vibrant."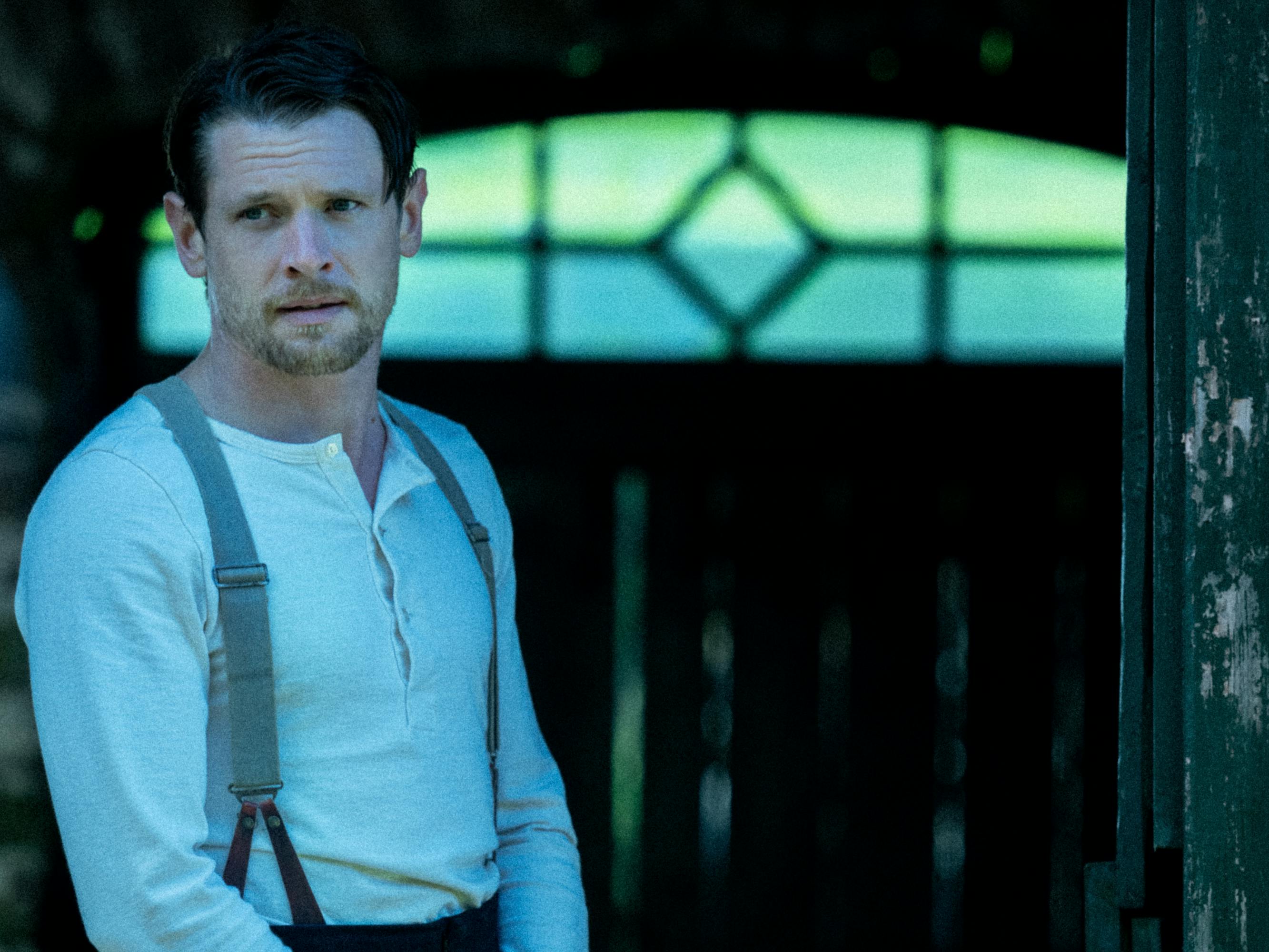 But when the clothes come off, the passion between Connie and Mellors explodes in an explicit celebration of women's sexual freedom and pleasure. Leading intimacy coordinator and movement director Ita O'Brien (Normal People, Sex Education) was on hand to choreograph sex scenes like a dance, beat by beat, including their "shape," says Clermont-Tonnerre, who modeled the scenes after the erotic drawings of artist Egon Schiele. "I think because it was so rehearsed, it allowed them their own freedom during the takes. It was a process that we all found playful," says the director. "We had this trust and we all wanted to give an example of how love — sex, passion, romance, sexuality — is a beautiful experience of life and there's nothing shameful about it." Accompanying Connie and Mellors on their romantic journey is a score by Isabella "The Machine" Summers — of the six-time Grammy-nominated band Florence + the Machine – which feels at once classical and modern, like so much of the film. 
Clermont-Tonnerre and her lead actor, Corrin, are excited to revive the still-relevant Lady Chatterley's Lover for twenty-first century audiences. While much has changed since the 1920s, there remains a policing of women's sexuality and bodies that Clermont-Tonnerre especially wanted to balance with her film: "The body of the woman is still a field of conflict in the world, especially in Iran today. It's never enough to be able to express the freedom of the body, a woman controlling her own body, which is really the subject." Adds Corrin, "I think [the film] says so much about what it is to be a woman needing sexual pleasure and intimacy and the legitimacy of that need and that want. It is not something that you should be ashamed about. It is something that we all need. To really foreground this in this film has been really important to both Laure and I, to really make sure that the journey is really Connie bringing herself alive in that way."