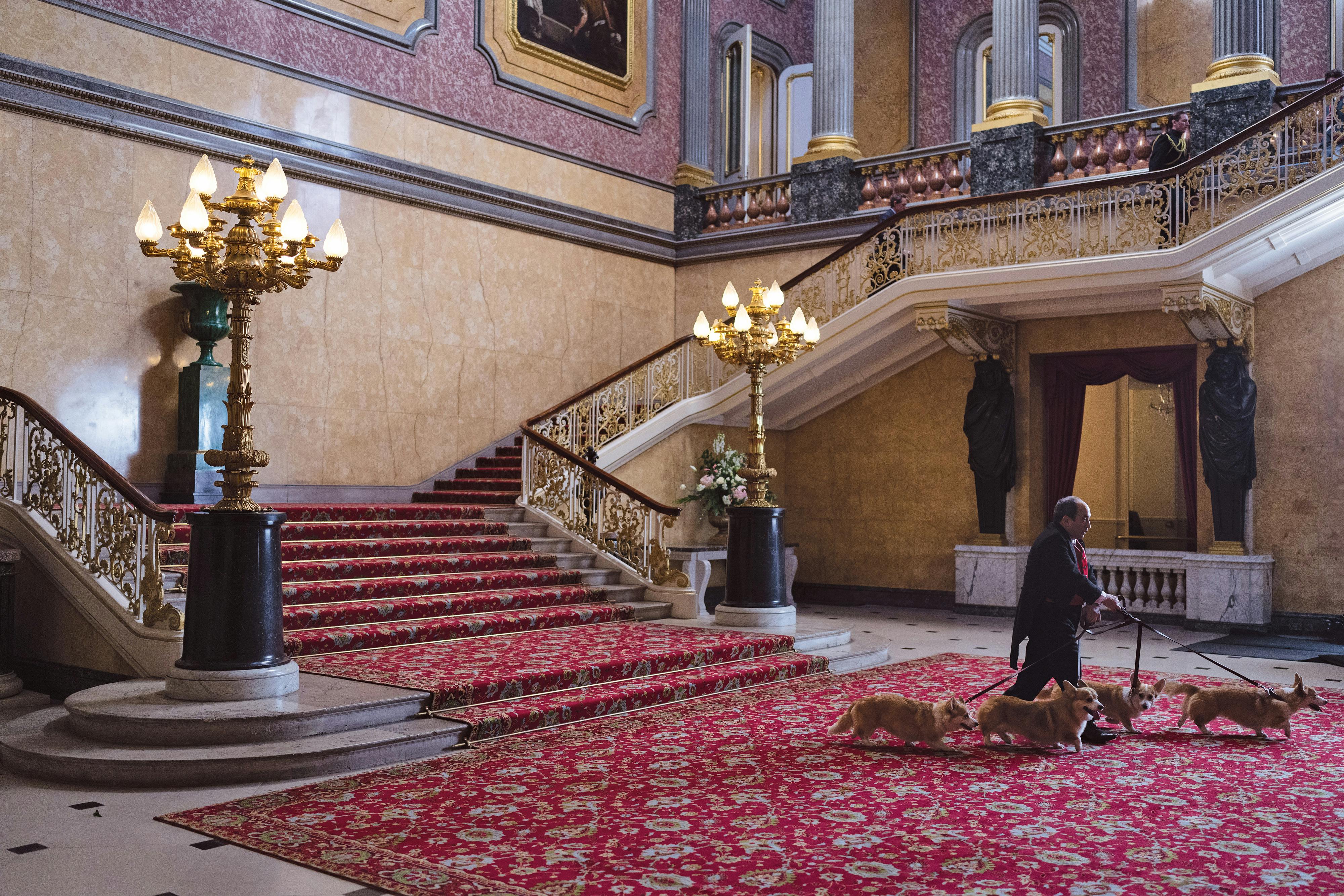 THE CROWN COMES TO AN END
In the final days of Peter Morgan's Buckingham Palace, the cast and crew look back on the inimitable show.
The doors of Peter Morgan's Buckingham Palace will open for the final time this fall, as his acclaimed series The Crown nears its long-anticipated conclusion. Over the course of a decade, the show has imagined the personal life of Queen Elizabeth II, matriarch of not only her sprawling, dynastic family, but also her nation and commonwealth. The innovative drama began with the queen's coronation and early years of her rule and covered, over its five seasons, the expansion of the royal family; the maturation of her heir, Charles; the introduction of the People's Princess, Diana Spencer; and the shifting public perception of the monarchy. 
The sixth and final season of The Crown will continue to deliver exceptionally well-crafted storytelling, produced with a level of care and detail that not many series before or since have been able to achieve. For executive producer Suzanne Mackie, it is the people who have created the award-winning drama that make the show so extraordinary. "One of the things I've really loved about working on The Crown — apart from the quality of the filmmaking, Peter Morgan's writing, and the directors and the cast — is the fact that the crew has been together since the very beginning," says Mackie. "That means that we've become very close. We understand each other, and we can navigate challenges along the way in a much swifter and more economical way than maybe mounting a brand new show with brand new people." 
Season 5's close saw the princess heading out for a summer holiday with the Al Fayed family, and viewers of The Crown who lived through the 90s know what lies just ahead in the final season: Diana's tragic death and its reverberations throughout the royal family and the world. But where, exactly, the story ends won't be revealed until the release of the final episode of Season 6, when The Crown closes the book on this telling of the life of Queen Elizabeth II.