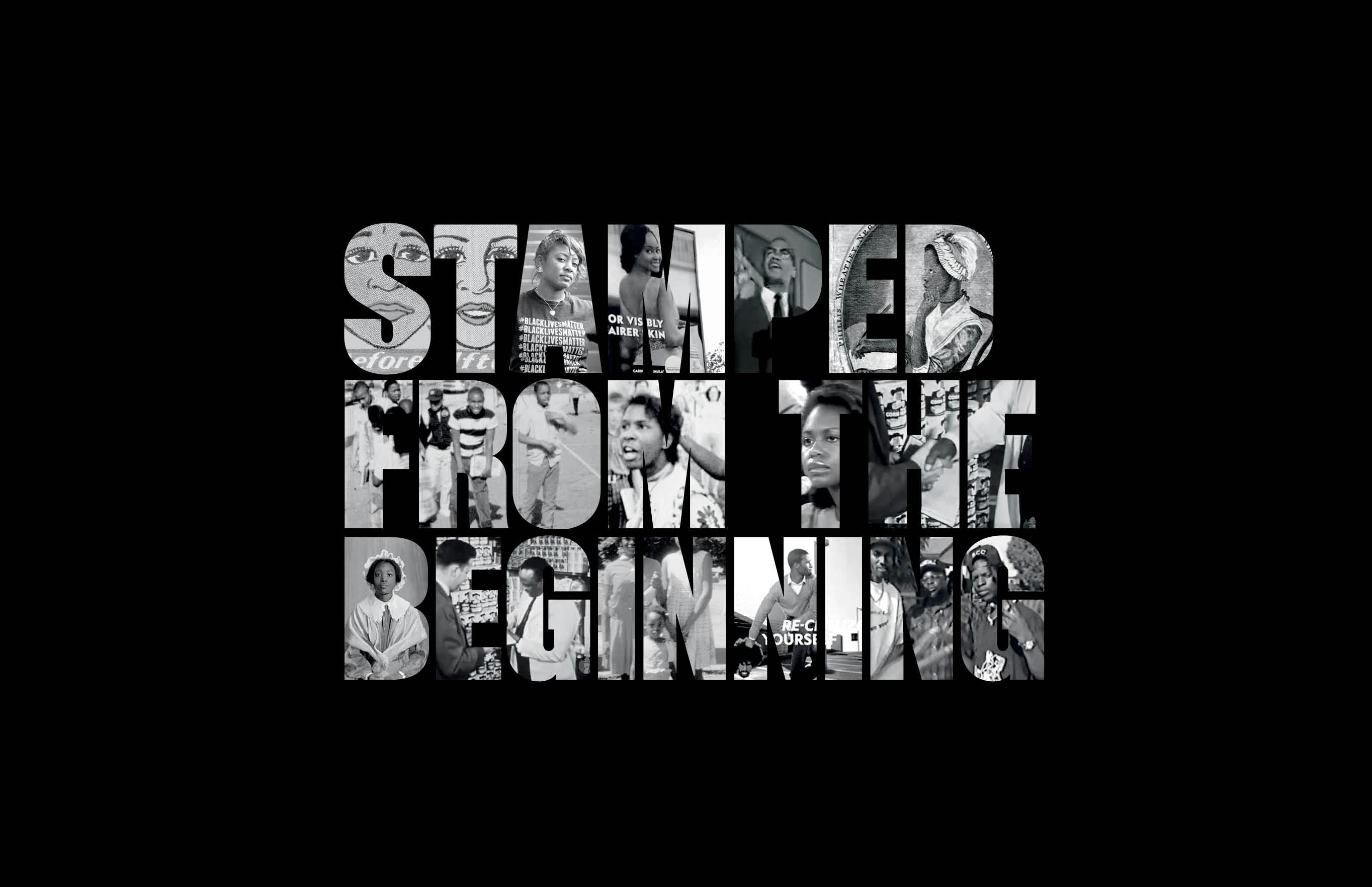 Mara Brock Akil and Roger Ross Williams transform Dr. Ibram X. Kendi's award-winning book, Stamped from the Beginning.
Around the time of the social justice movements of 2020, Dr. Ibram X. Kendi's Stamped from the Beginning: The Definitive History of Racist Ideas in America became required reading for those seeking to examine the history and evolution of anti-Black ideas.
The 2016 book, which was a New York Times bestseller and received the National Book Award for Nonfiction, solidified Kendi's place in the literary canon. It's been reimagined as a young adult novel, Stamped: Racism, Antiracism, and You, with co-author Jason Reynolds in 2020; and as a graphic novel, Stamped from the Beginning: A Graphic History of Racist Ideas in America, with illustrator Joel Christian Gill in 2023. 
Around the time of the book's original release, Stamped landed in the hands of Mara Brock Akil, creator, writer, and showrunner of the groundbreaking series Girlfriends, as well as The Game and Being Mary Jane; and Roger Ross Williams, director of the Emmy-winning documentary The Apollo (2019) and Music By Prudence (2010), for which he became the first African American director to win an Academy Award. 
With Williams on board as the director, and Brock Akil and Kendi as two of the executive producers, the trio set out to adapt Kendi's work into what would become the 2023 documentary Stamped from the Beginning. Although Williams grappled with how to best adapt a 600-plus-page book, he chose to retain the breadth of the source material, weaving in layers of archival imagery, found and sourced viral clips, as well as a venerated roster of on-camera activists, including Dr. Angela Davis and Brittany Packnett Cunningham. The result is a deeply sobering, at times funny, and wholly informative film that fills the gaps often left by history books. 
Here, in conversation, Brock Akil, Williams, and Kendi discuss the collaborative process and creative decisions that brought this documentary to life.
An edited version of the conversation follows.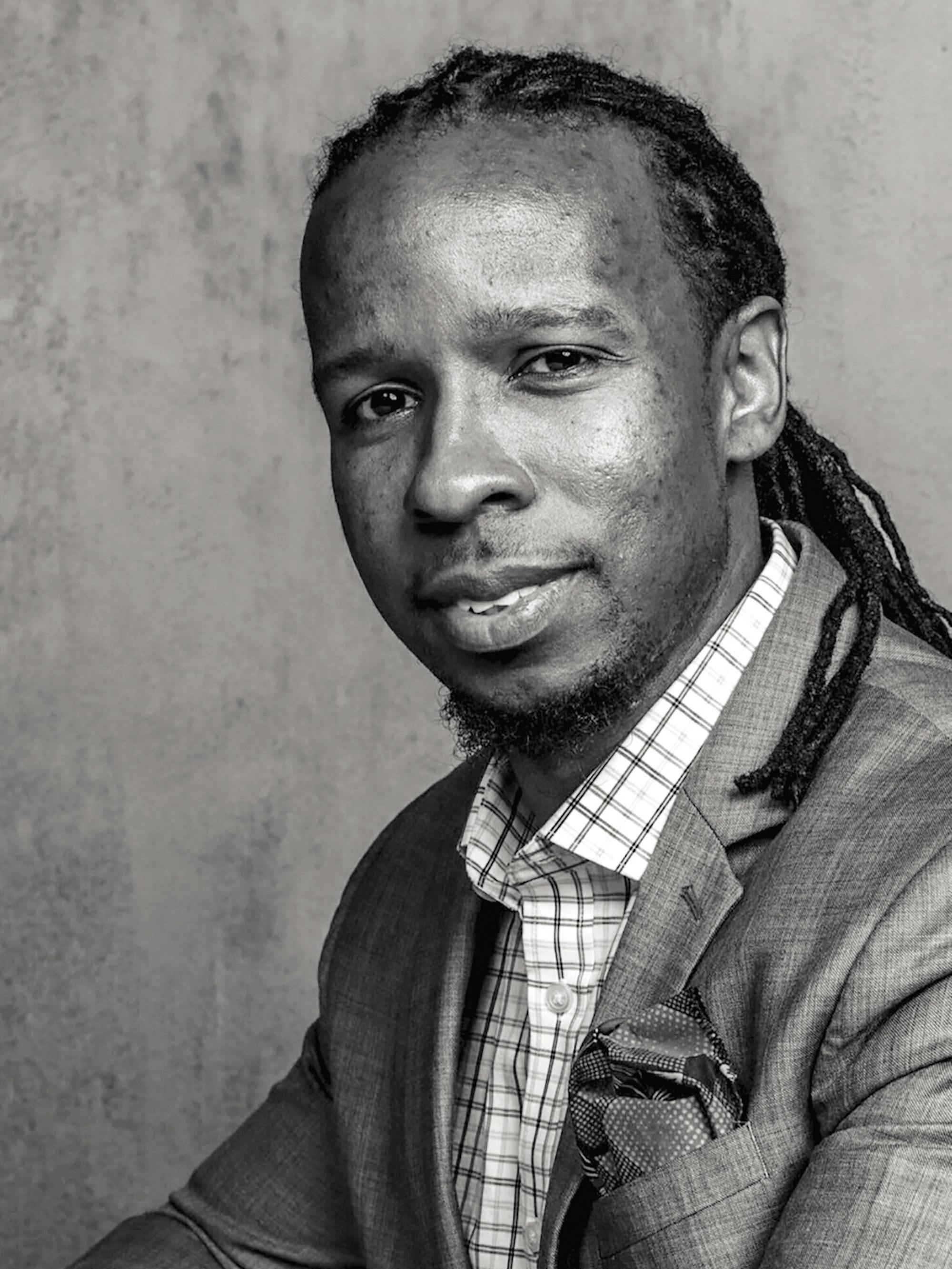 ​​Deidre Dyer: Dr. Kendi, had you always envisioned a documentary as an extension of your work?
Dr. Ibram X. Kendi: When I was researching and writing Stamped from the Beginning, I was primarily focused on just finishing the book. I didn't aspire for it to be a bestseller or to turn it into a film with such great filmmakers. Once the book came out, and after its reception and
recognizing how learning this history of anti-Black racist ideas was so transformative for the people who read it, and knowing that many people are not going to pick up and read a 500-page book, that's when we started thinking about other ways to get this history to regular folks.
Roger, with this documentary being an adaptation, what did it require of you as a filmmaker? 
Roger Ross Williams: I had to use every single muscle, every single tool in the toolbox. It's a tour de force of a movie that utilizes animation, live action, archive, V.F.X. Everything is in this movie. The book is so dense and enlightening, so the artistic treatment of it has to be equally enlightening, innovative, and groundbreaking. 
One big decision that we made early on was that the scholars, the academics, were all going to be Black women. I was presented with a list of people to talk to. I noticed the pattern, that there are all these Black women doing this work. So when I started doing these interviews, I said, "Why do you do this work?" They said, "We have no choice. This is our experience in America." I thought, It's going to be a more interesting experience for a viewer. Having these contributors really go to a place where they're telling their personal stories, how they experience racism in America, and why they're driven to do the work ­— that is what makes this film really different and special.
Mara Brock Akil: And it's also a reflection of the pattern that is in the book, that Black women were on record in your research as the ones that were actively fighting against racism, being anti-racist. There are so many examples in the book — that's sometimes the hard part about [making] a film like this, because there's so much left in that book. There's so much history. If you think the film's blowing you away, there's even more to blow you away in the book.
Dr. Kendi, what do you look for in collaborators for the various iterations of your book?
Kendi: The biggest thing for me is people whose work I deeply respect, which then allows me to trust that I can step away and allow them as creators to do what they do best. And especially, if they're creating in a medium that's outside of my expertise or comfort zone, that's when you really need to trust people. I respected Roger and Mara's work, which was why I was able to really step back and allow them to do what they do best.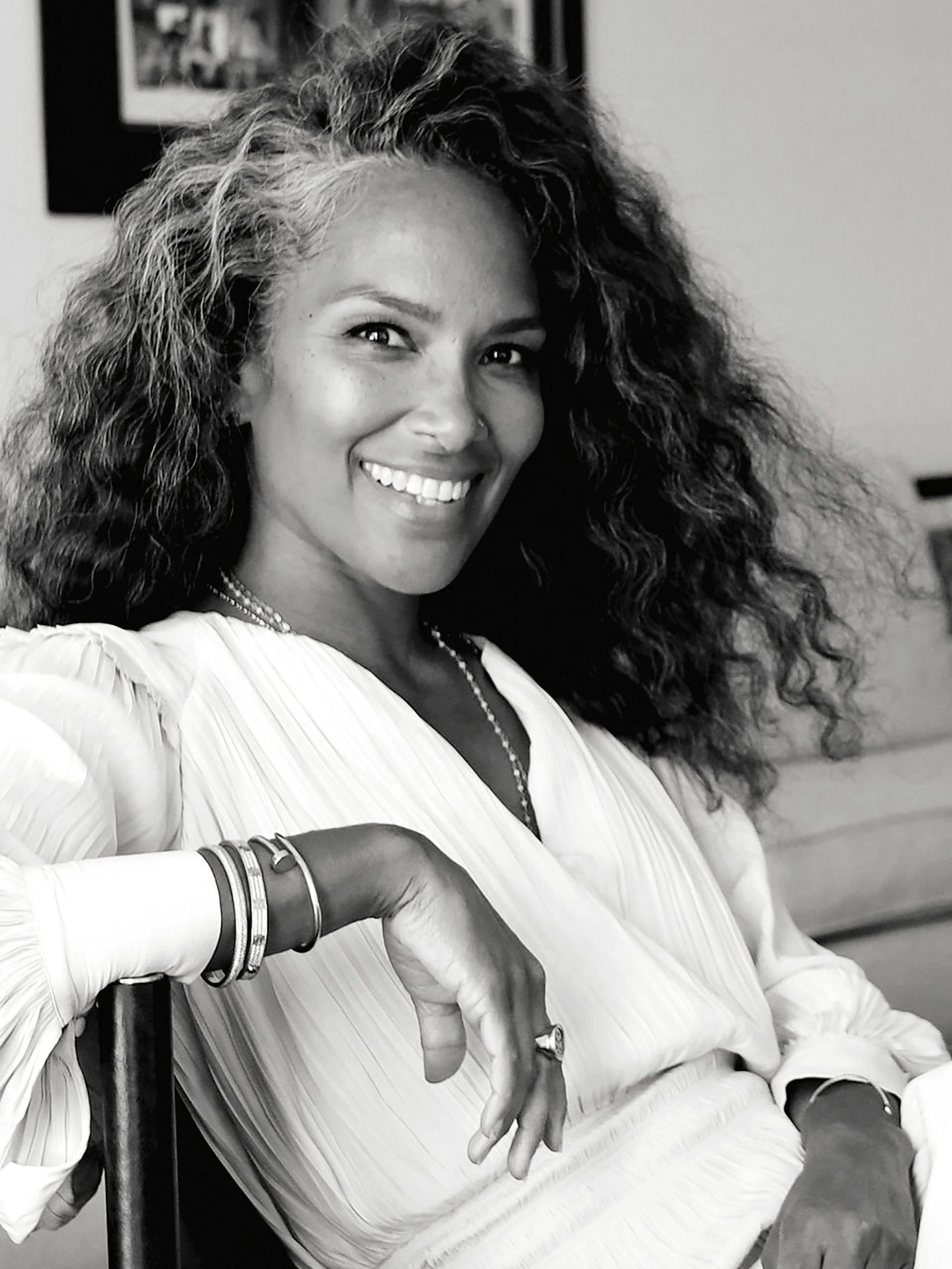 I was struck by the musical choices in the film, the juxtaposition of modern music with these historical moments, specifically the placement of Kelsey Lu's "Blood" during the Phillis Wheatley segment, or playing Little Simz during the hyper-sexualized Jezebel section.
Williams: It was really important that it felt like it wasn't just historical, that it was about how relevant it is now, how much things morph but remain the same. Isn't that what the whole book is about? So musically, [we wanted to highlight] these incredibly innovative artists who connect you to the present in a way. I spent many nights just listening to music and thinking about the musical journey of the film. And all these artists that are telling this story through their art. So it's all about letting people know that this is our reality, and it hasn't changed.
Brock Akil: I love the music because it has rhythm [and that gives] a different emotional resonance to it. Sometimes the emotionality around this reality can be exhausting. The way that we have created a whole life and economy around race. But the music — it's the drive to fight the wariness of it. Like, "Yes! Let's keep fighting."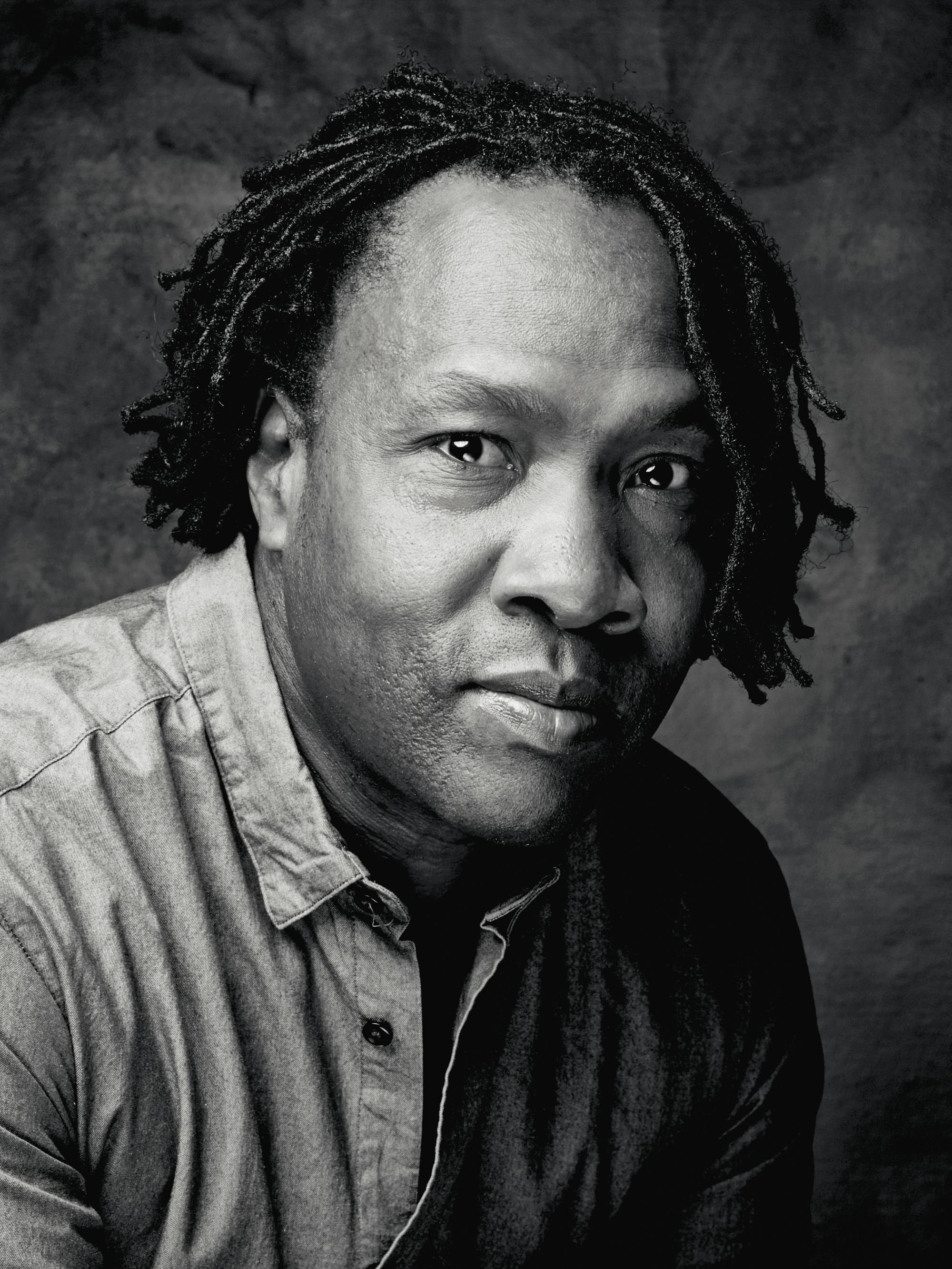 In the process of bringing this documentary to the screen, were there any elements or chapters that resonated in a new way? 
Williams: My favorite part is the Phillis Wheatley segment. It's the combination of the actions of Phillis Wheatley and the imagery of what it truly means to have all these white men investigating you. It's connecting that to the current moment, with each of the Black female
participants talking about the times in which their work and worth was questioned, and then ending it with some of the most powerful Black women poets in history, giving some of their most powerful poems that they've ever given.