Bradley Cooper imagines the love story between Leonard Bernstein and Felicia Montealegre Cohn Bernstein.
What often enchants people with an extraordinary piece of classical music, whether or not they can pinpoint it, is the cacophony of dozens of individual instruments coming together to form one melodious song. What interested Bradley Cooper in the life of famed composer and conductor Leonard Bernstein was not Bernstein singularly, but his union with wife and lifelong partner Felicia Montealegre Cohn Bernstein. Their lives joined in a harmonious, complex love story and became inseparable from one another. Cooper's latest film, Maestro, is their song. 
Leonard got his big break at age 25 when he made his debut as conductor for the New York Philharmonic on short notice and with no rehearsal. He later solidified his place as a once-in-a-generation talent by composing Broadway hits like West Side Story and On the Town, film scores including On the Waterfront, and stand-alone symphonic works. Born in Massachusetts in 1918, Lenny's love of music began at an early age, taking him to Harvard, Curtis Institute of Music, and legendary summer music academy Tanglewood, where he eventually became head of the orchestra and conducting departments. In 1951, Lenny wed Felicia, with whom he'd have three children and build a decades-long partnership. 
While Cooper only began working on the film in earnest five years ago, his love for classical music began much earlier." I spent countless hours conducting imaginary orchestra, chorus, and soloist members to the best of my ability starting at around five years old," he says. "There was one recording from Leonard Bernstein on heavy rotation. So the pilot light needed to make Maestro turned on many years before I actually came across the project."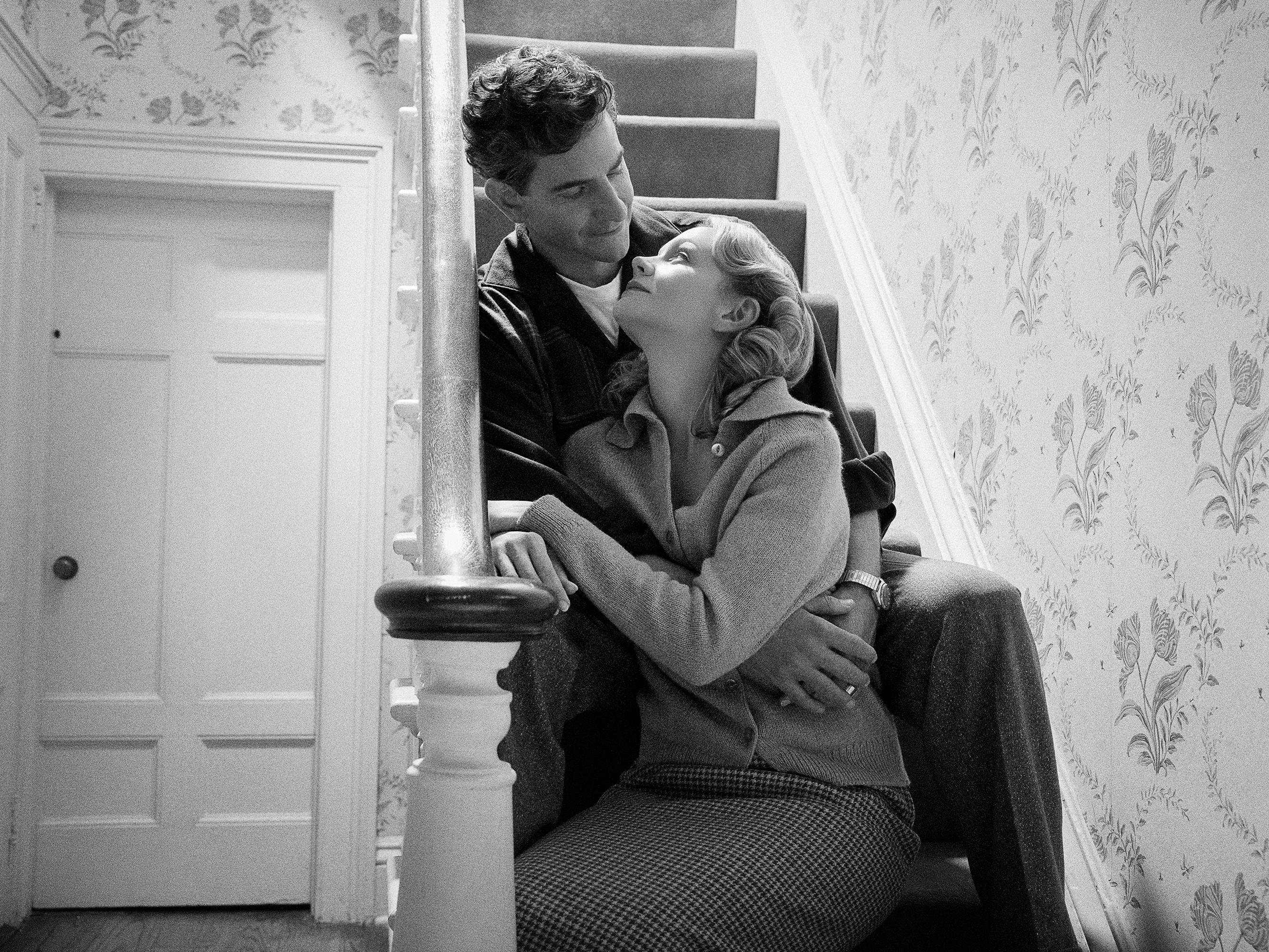 The film was first floated to Cooper by producer Steven Spielberg, who hoped to cast the Oscar-nominated actor in the role of Leonard. Upon learning that Spielberg was considering having another director handle the film, Cooper threw his hat in the ring. 
In 2018, Spielberg, his producing partner Kristie Macosko Krieger, and writer Josh Singer (Spotlight, The Post) joined Cooper for a screening of his directorial debut, A Star Is Born. "When Bradley showed me an early cut of A Star Is Born, it didn't take me long to see his confidence as a filmmaker," says Spielberg. "He had such courage in taking on lots of cinematic risks, and this was only his first directed movie. Twenty minutes into the movie I slid over a couple of seats to where Bradley was sitting and asked him if he'd direct Maestro. That's how impressed I was. Then I sat there praying the film wouldn't go south and it didn't . . . it just rose and rose and, by the end, I knew I had chosen wisely." 
Conducting his childhood imaginary orchestra led to conducting an all-star cast and crew who joined in creating Cooper's vision for the project. He reached out to Academy Award winner Singer, who had written an early version, and asked if he would be open to his vision for the film — a new take — a love story. For several years, as Cooper developed the film, diving deep into research and working closely with the Bernstein family, the pair co-wrote the script. "What I would say about Bradley," says Singer, "is he's a true artist and I think he saw something in Lenny's story that I had been itching at but hadn't quite nailed. He was after something profound."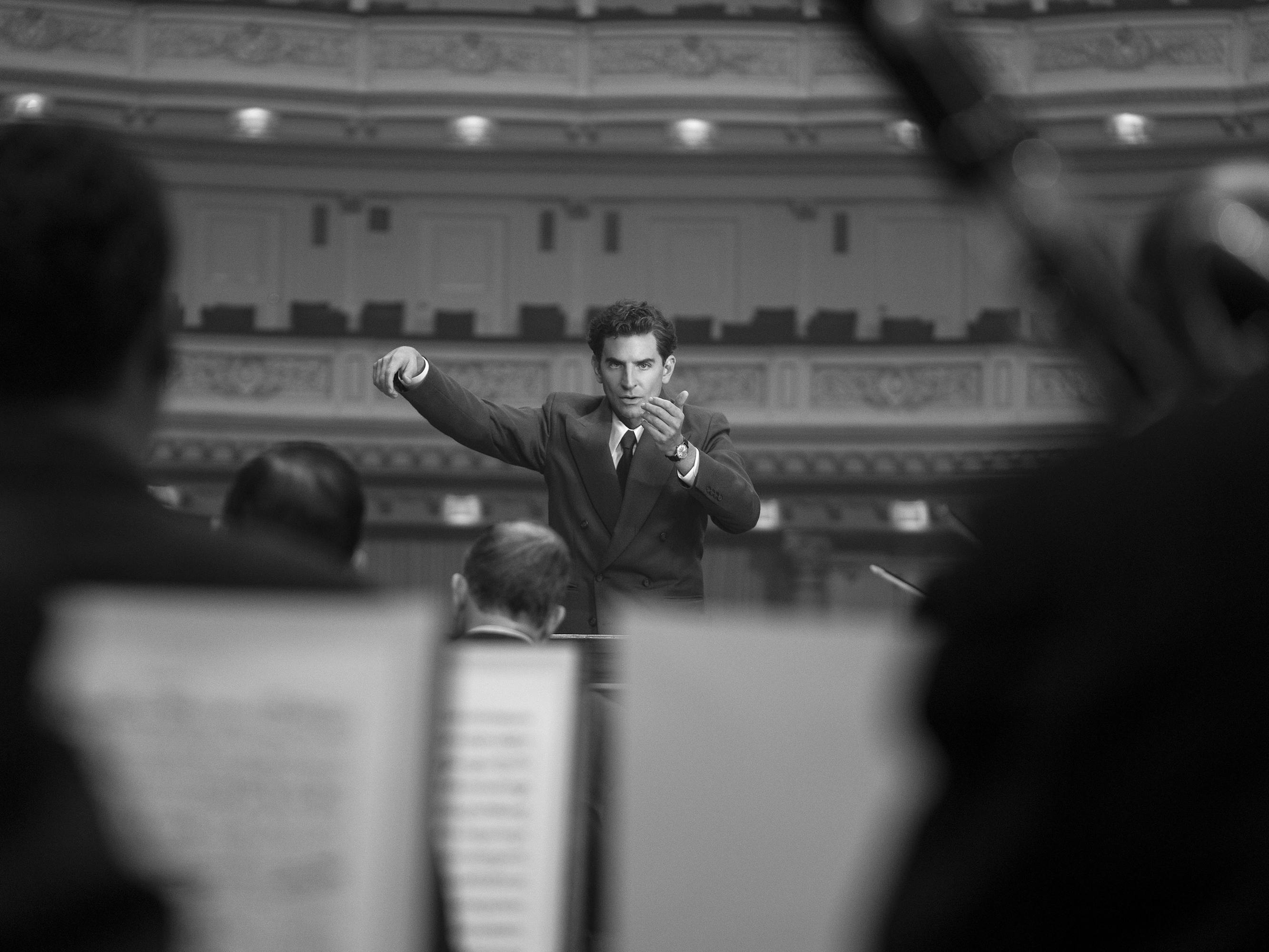 Cooper gathered an award-winning crew to intricately craft that profoundness, including director of photography Matthew Libatique (Black Swan, A Star Is Born), production designer Kevin Thompson (Birdman or [The Unexpected Virtue of Ignorance], Ad Astra), costume designer Mark Bridges (The Artist, Phantom Thread), and prosthetic makeup designer Kazu Hiro (Darkest Hour, Bombshell). Cooper also spent time with Lenny and Felicia's three children, Jamie, Nina, and Alexander, allowing him to bring an authenticity to the story that would not have been possible without their invaluable partnership. 
With the story resting on the relationship between the Bernsteins, casting the role of Felicia to play opposite Cooper's Lenny was a critical choice. For Cooper, it had to be Carey Mulligan. With the two-time Oscar nominee's pedigree as a triumph of the stage and screen, Mulligan was a natural fit to play Felicia, who was recognized for her television and theater roles throughout her career. While the actor shared a profession with her character, portraying Felicia and her complicated marriage would not be a straightforward task. "It was just the most exciting part and felt akin to some of the roles that I've been privileged to play onstage but had not found the equivalent of onscreen so much," says Mulligan. "It was so rich and there was so much breadth to her character and so much change in her life. I was just amazed that [Bradley] was asking me to do it."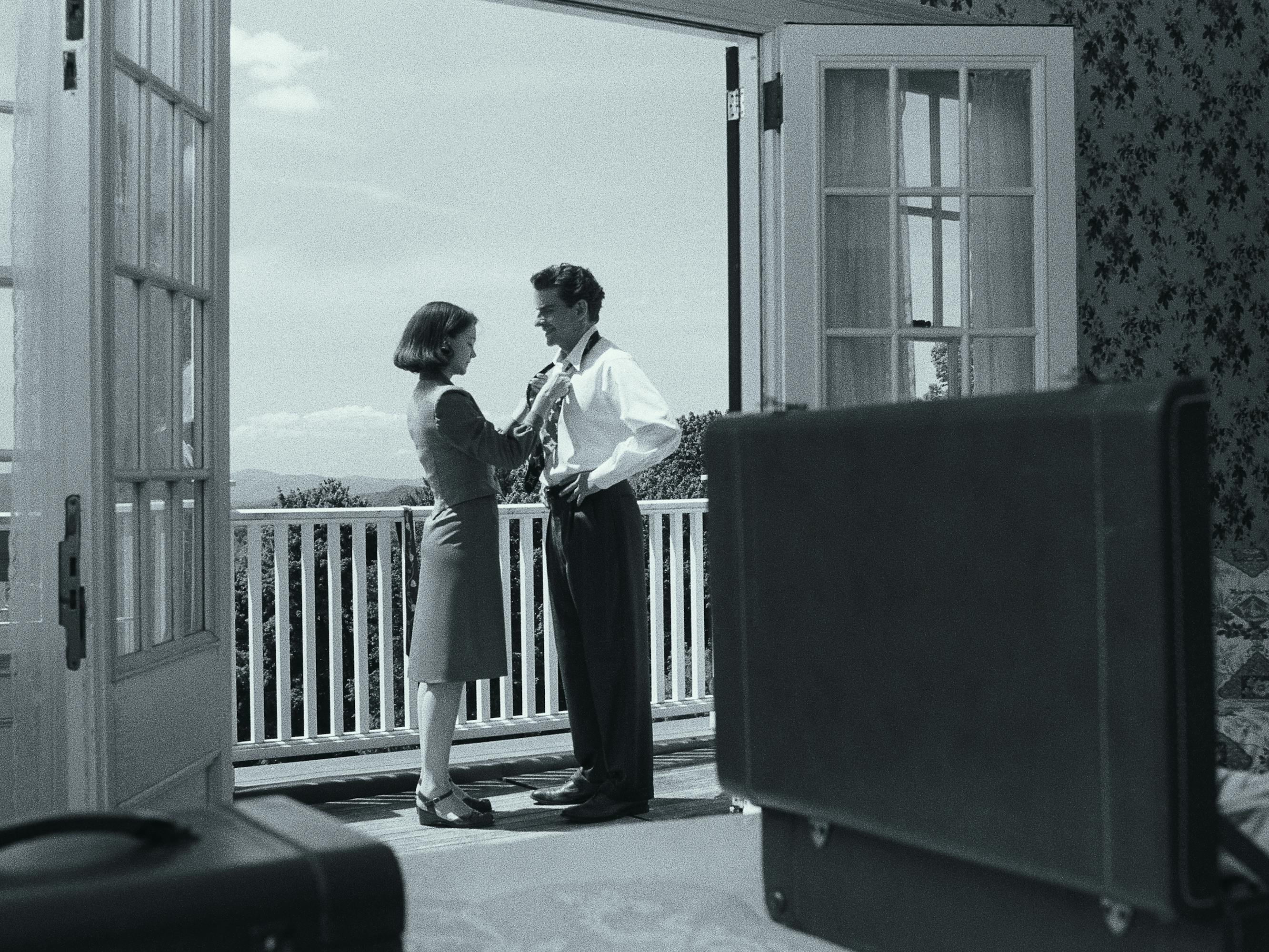 Exploring the enduring connection shared by Lenny and Felicia offered an opportunity for Cooper to craft a project that would challenge him and ultimately see him deliver his most ambitious and gratifying work to date. "My goals were always that people rethink their perceptions of what a relationship and what marriage is, and how maybe they've even stigmatized marriage in their own minds," says Cooper. "The biggest gift [Lenny] gave me was a fearless pursuit of art." 
All content featured in this piece was captured in accordance with guild guidelines.