For Colman Domingo, playing Bayard Rustin in George C. Wolfe's Rustin feels like kismet.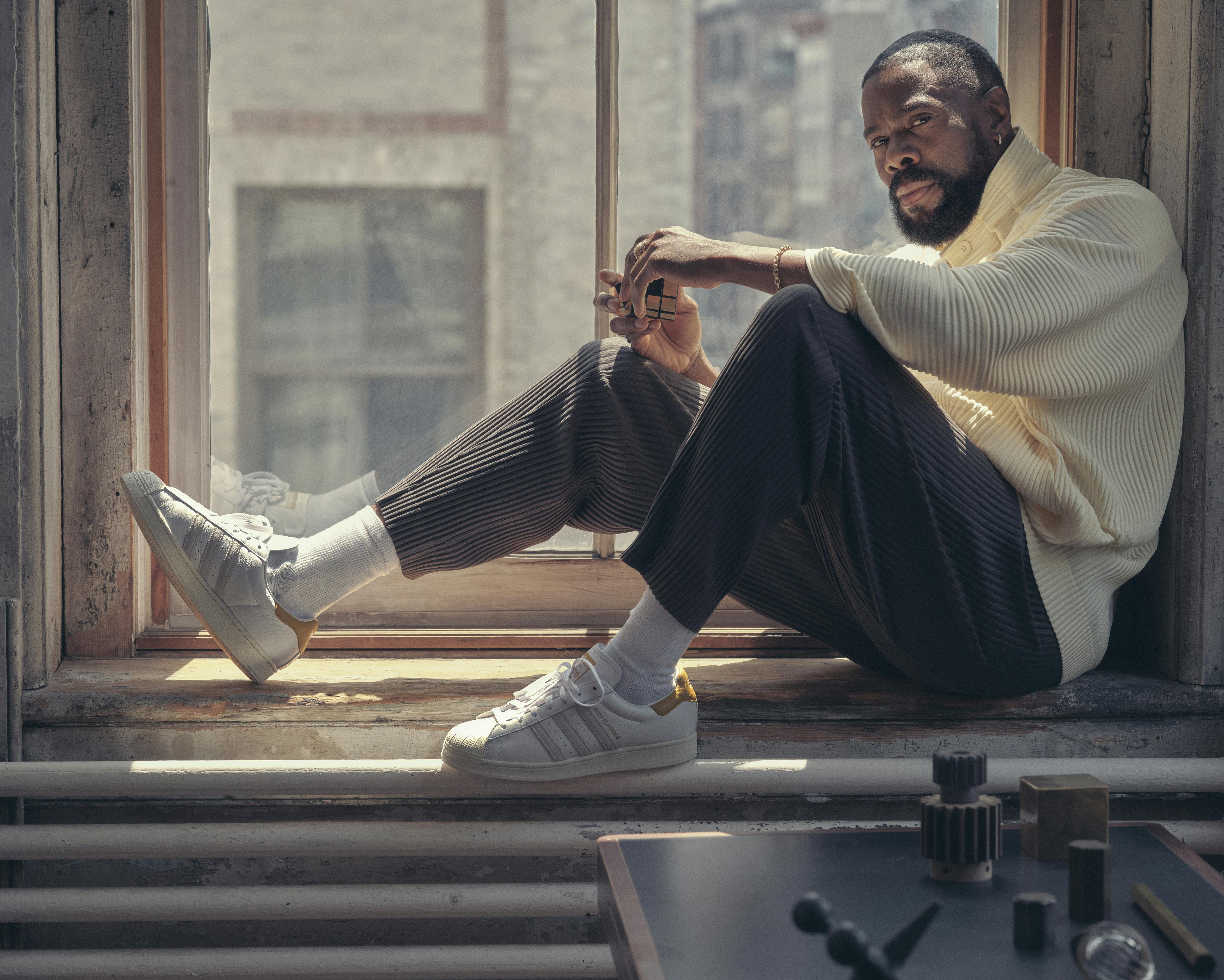 Colman Domingo's first brush with the legacy of civil rights pioneer Bayard Rustin was, unfortunately, a common one. It was likely his junior year of college at Temple University, he believes, and Rustin — the mastermind of 1963's historic March on Washington for Jobs and Freedom, at which Dr. Martin Luther King Jr. delivered his famous "I Have a Dream" speech — was basically a footnote in his textbook, a hardly acknowledged whisper. History, after all, has a way of minimizing, muting, or otherwise erasing pivotal voices. 
It was only years later, in the 90s, while reading the script for Brian Freeman's play Civil Sex, that Domingo would learn just how impactful the organizer was. "I was just like, 'Wait, what? So, this openly gay man organized the March on Washington and inspired Dr. King to know about passive resistance and the teachings of Gandhi . . . Why don't I know this?'" 
The Philadelphia-born actor, famed for supporting roles in such projects as Ma Rainey's Black Bottom (2020) and If Beale Street Could Talk (2018), along with his Emmy-winning performance in Euphoria (2019), recalls his reaction: "I just felt duped by my whole education." 
Many often do. But with the release of the forthcoming George C. Wolfe-directed film Rustin, in which Domingo delivers a career-defining performance as the West Chester, Pennsylvania-born activist whose import is often lost in the annals of history, the record is corrected.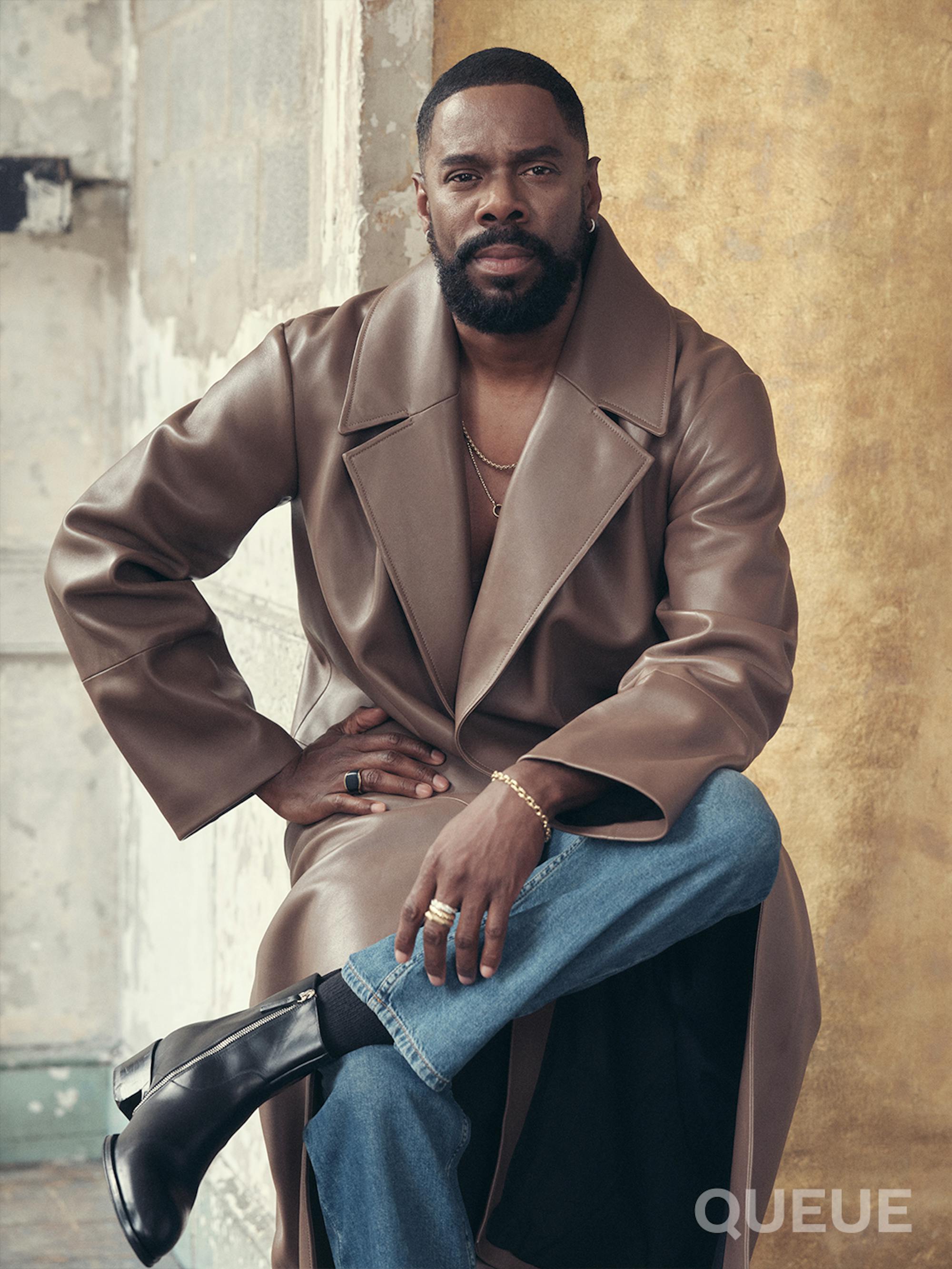 Rustin revisits the height of the civil rights era in the lead-up to the March on Washington, which was instrumental to the passage of the landmark Civil Rights Act of 1964. The movie details, quite unflinchingly, the struggles that the trailblazer had to overcome — especially as a gay Black man at a time when being queer was taboo — to change the course of history. The film also considers the complicated relationships Rustin had with King (Aml Ameen) and other leaders of the period, such as the National Association for the Advancement of Colored People's Roy Wilkins (Chris Rock) and pastor and politician Adam Clayton Powell Jr. (Jeffrey Wright). Rounding out the ensemble cast is Glynn Turman as March on Washington co-organizer A. Philip Randolph, CCH Pounder as organizer and educator Anna Arnold Hedgeman, Audra McDonald as organizer and co-founder of the Southern Christian Leadership Conference Ella Baker, and Da'Vine Joy Randolph as gospel singer Mahalia Jackson.
The talent behind the camera of Rustin was equally stacked, with a screenplay written by Julian Breece (When They See Us) and Oscar winner Dustin Lance Black (Milk); production guidance from Academy Award winner Bruce Cohen, Wolfe, and Tonia Davis; and executive production by Higher Ground — the production company of Barack and Michelle Obama. "The time is always right to tell a story about an astonishing man who put his mission above self and dedicated his life to making this country and our world a little bit more just," Davis says. Rustin marks Higher Ground's first foray into narrative features, a continued sign of respect for the activist's legacy. In 2013, the former president posthumously awarded Rustin the Presidential Medal of Freedom, spotlighting his impact on the movement.
Domingo felt a personal responsibility to portray Rustin truthfully — he believes destiny brought him the role. "I feel like Bayard has been on my shoulder for years, saying, 'You're the one to tell my story,'" he explains.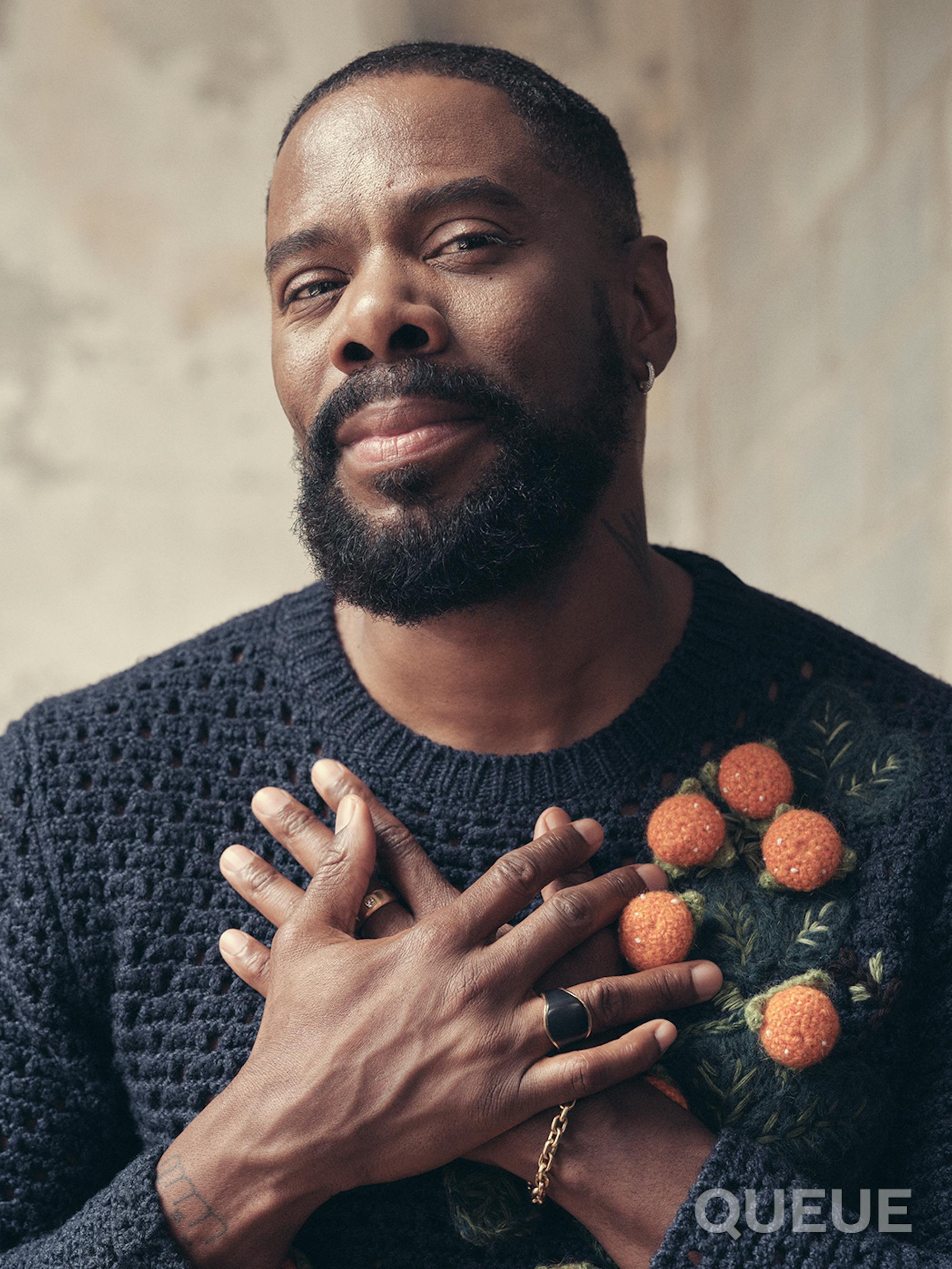 I have everything that I need, and all the tools to lend, to give this man his full humanity, his humor, his sexuality, his joy. I have no fear stepping into any of his spaces.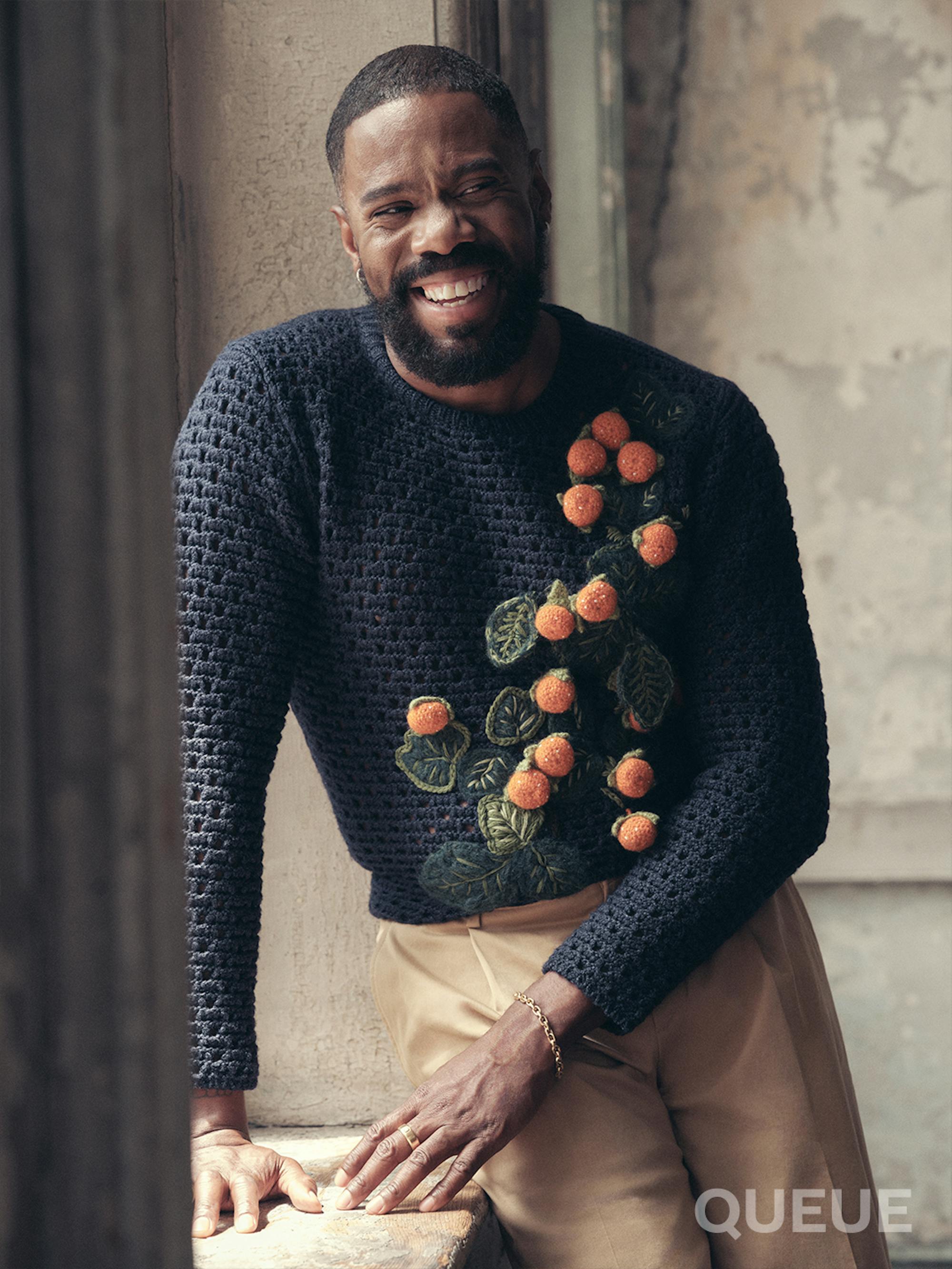 He's heard the same sentiment expressed by several people throughout his decades-long career, perhaps because the pair have so much in common: Black, gay, left-handed, same height, same weight, from cities an hour apart in Pennsylvania. But the actor also feels a deeper connection to the organizer, whom he credits with setting him on a path of authenticity. Referencing all that he learned about Rustin in that one-week role in the play Civil Sex, he says, "It sort of ignited something in me that said, 'Oh, I can actually be a bit more forward in who I am in the world, and be, really, my own person and take up the space and not put myself in a box.'" 
Domingo believed this so firmly that he told the filmmakers that he knew he "was the only one who could play Bayard Rustin," Domingo recalls. "I said, 'I have everything that I need, and all the tools to lend, to give this man his full humanity, his humor, his sexuality, his joy. I have no fear stepping into any of his spaces.'" Thankfully, Cohen and the other producers felt the same way: "As soon as Colman's name was mentioned for the role, we thought he could be the perfect Rustin. We were huge fans of his work and felt he had many of the qualities we were looking for, including being openly gay, which felt right to us since it was such a large part of Bayard's personal story and the story of the film."
Wolfe agreed, noting his confidence in Domingo "was sort of absolute." "It's really a lot of fun working with somebody who is fearless and has the wit and the command and the charisma and the showmanship that the lead character has as well," says the director. "Colman's spirit is in every frame, even in the very few where he's not onscreen," Davis adds. "Colman mirrored Bayard's leadership offscreen as well. He became the big brother, confidante, and coach to so many of the younger actors, leading heart-first."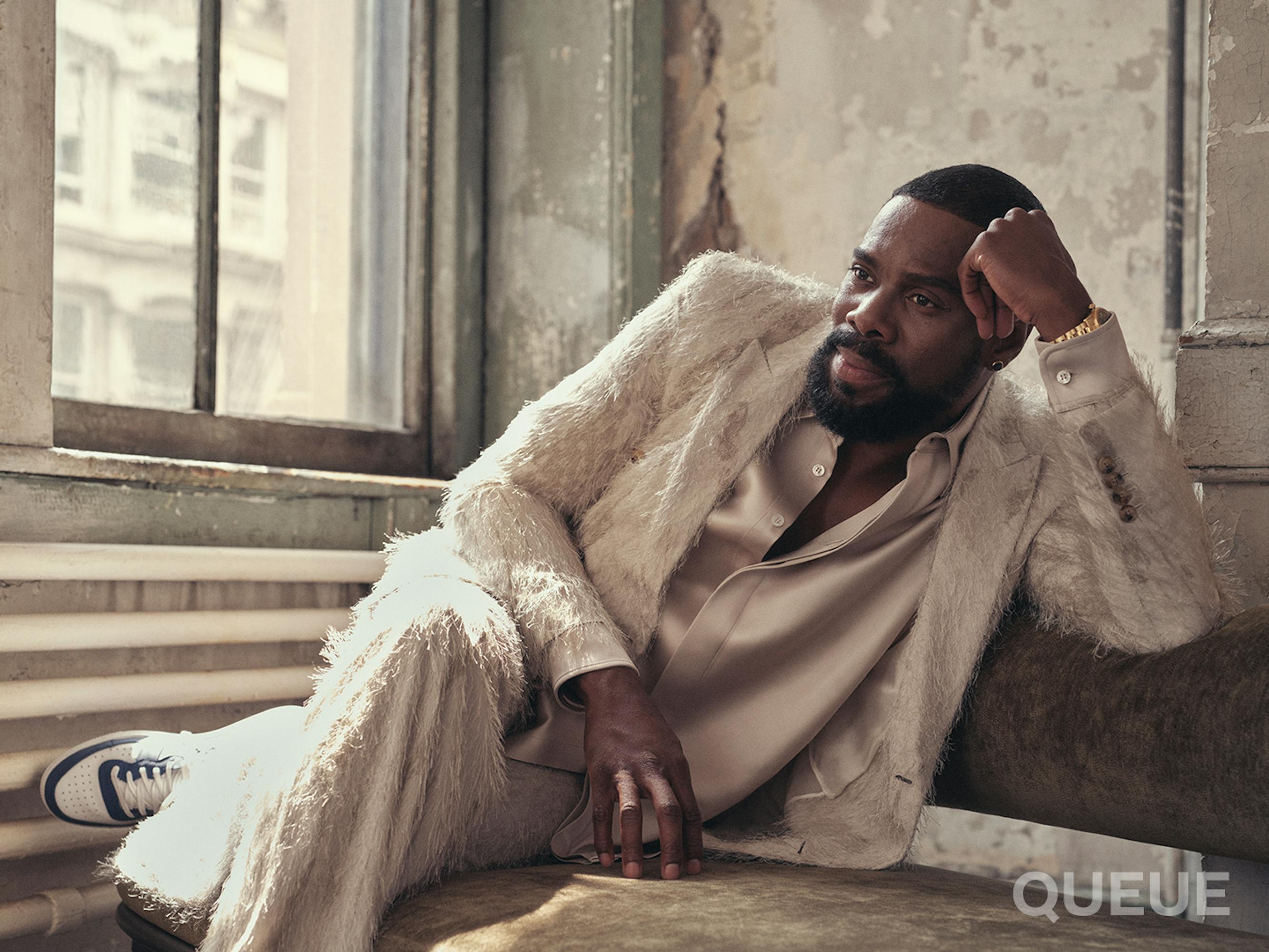 Domingo knew that because Black and queer people and their stories are most often marginalized today — in a sociopolitical landscape in which, for example, L.G.B.T.Q.I.A.+ culture and teaching African American history are being outlawed in state legislatures across the country — the fact that Rustin would be the center of the narrative and not on the sidelines mattered.
"We are never usually in the center of a story, [but now] Martin Luther King Jr. is a supporting character," he says. "A. Philip Randolph is a supporting character. Ella Baker, a supporting character. Bayard Rustin gets the stage, and this says a lot to all my queer brothers and sisters. Truly, it says a lot, because I know a lot of people are rooting for me, and also, in a way, saying, 'Colman, you got to get this right or our stories won't be told again.'" Davis adds, "We need to show that this country's greatest achievements were made not only by the people that history has chosen to recognize, but also by the many that history has chosen not to recognize — people of color and people of all sexualities and gender identities."
"I wanted to make sure I took on that responsibility in such a loving way," he adds, noting that his ultimate goal was to be in service to not only Rustin's legacy but also his humanity. "I wanted to show all the complex colors of Bayard, and [not] leave his sexuality out of it, because I think a lot of [films] would. They would focus on his ideas and his politics. But I love the fact that it's directed by George C. Wolfe, another queer man who just wanted to make sure that we're seeing all of our complexities. And that he's not heroic at all, actually. He's just a man doing what he can in the moment, and doing what's in front of him."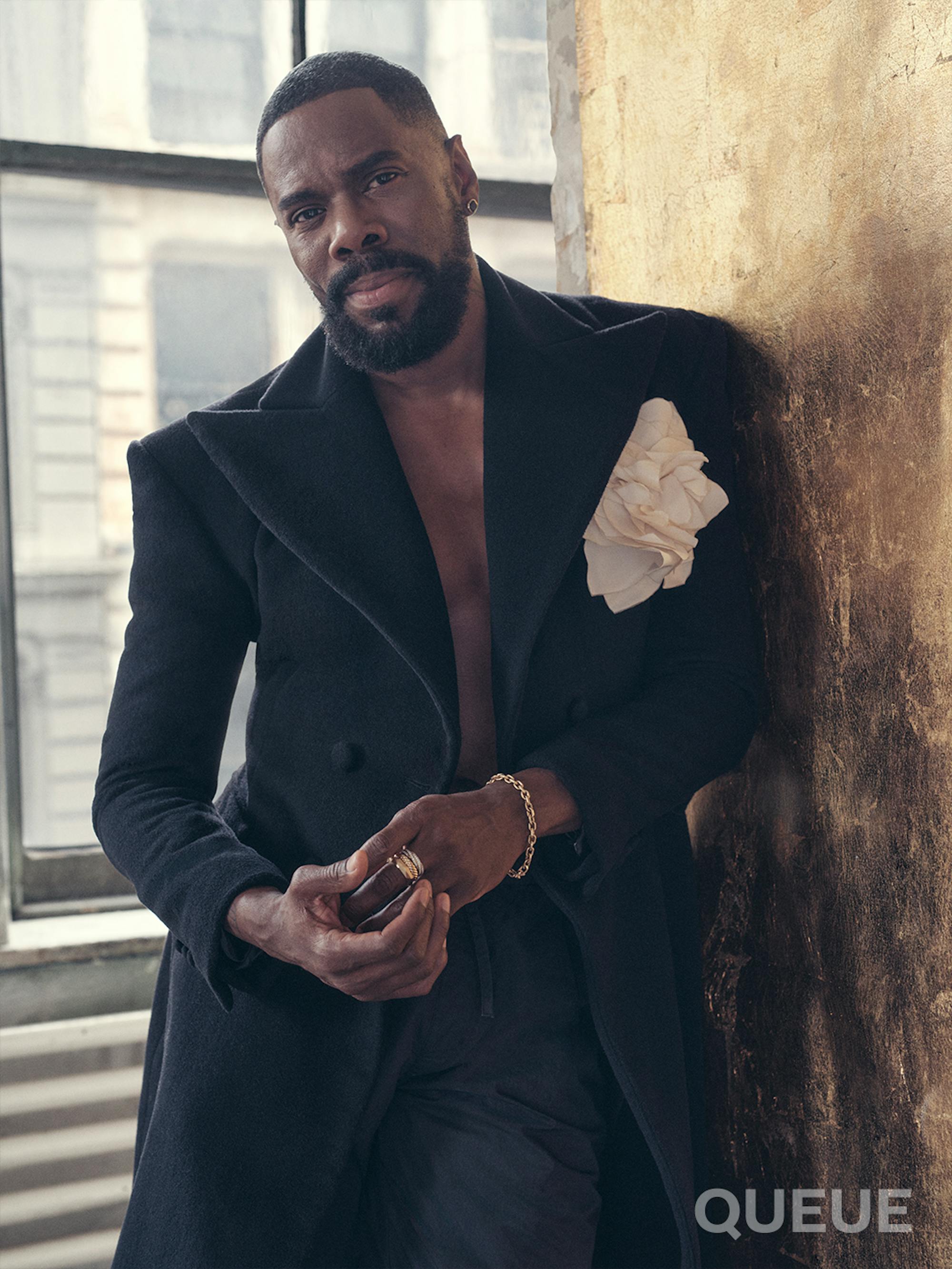 Being in service isn't new for Domingo, though. Often described as a "journeyman" for the 30-plus years he's been in the business as a screen and stage actor — earning nominations for a Tony and Laurence Olivier Award for his performance in The Scottsboro Boys — and as a producer, prolific playwright, and director, he's largely been under the radar for the bulk of his career, "working for a very long time and for many years without any notice," he says. But it's allowed him to commit to his craft, which, for him, is really about being an archivist. 
"I can actually look back at my career now and see what I've been trying to do," he says. "It's about really examining who we are in the world. With every project that I'm doing, I feel that I'm a curator, an incubator, a caretaker for our history. It's still that same spark that I had when I wanted to be a [photo] journalist, when I wanted to go to war-torn places and document our humanity and what's going on in the world, to share it with people."
For Rustin, it was about "researching everything," Domingo says, "to get all the things that I may not be able to get from Wikipedia or books, to get some personal conversations with people who knew and loved him." The actor interviewed Rustin's aide, labor organizer Rachelle Horowitz, who told Domingo that the activist's "mid-Atlantic standard" accent — which was notable because it was different than most anyone's around — was totally fabricated. Domingo also spoke with Rustin's husband Walter Naegle, who Rustin legally adopted in 1982, when same-sex marriage wasn't legal. 
Domingo came away learning that Rustin "really was his own creation," down to his signature wrinkled white shirt, rolled-up sleeves, and loosened tie. The civil rights era was all about respectability, and that manifested in how many Black folks comported themselves: They often wore their Sunday best any day of the week to protests and demonstrations. But Rustin's image was never quite perfect.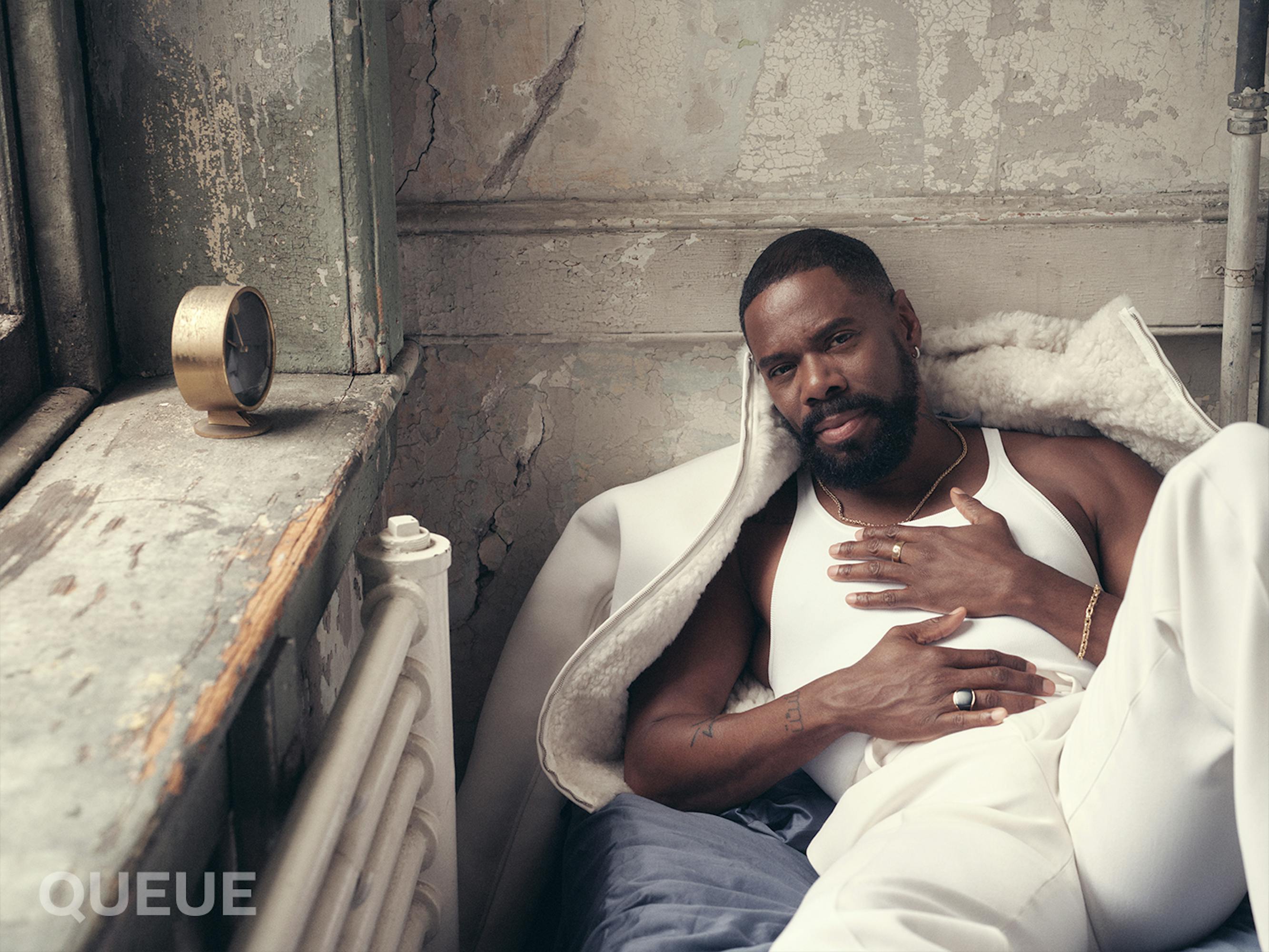 "He's not about all the noise or the optics, and everyone else was very concerned about optics," Domingo says. "I would put that tie on, and then I would undo it, and roll up my sleeves and I felt more like Bayard because he was absolutely a worker. He was a human and of the people, and that's important for me because sometimes you see period films, and everyone's so perfect at all times. That drives me insane. Bayard? His shirt is a bit wrinkled. It is the second day of that shirt because he's been up all night, so it's wrinkled. All those little details no one may ever see, but I could feel, and it really made me feel very close to him."
Ultimately, that's what being in service to the craft — and a legacy — is all about: not getting it perfect, but getting it right and being of use. There's a line from Rustin, delivered by Pounder as Hedgeman, who was among the organizers of the March on Washington and later co-founded the National Organization for Women, that Domingo says captures his intentions: "What have you done to make yourself useful today?" she asks.
"Something I thought about every single day was just being in service," Domingo says. "I know that our operating systems were from that place of love and care and tenderness and I trusted if we did that every day, we'd get something right. I was in this space for a long time with this film, and I know that I gave a little bit of my soul to it every day because I knew it was necessary. And not only for Bayard, but also for me and also for George to tell our stories because we know that they're not being told and we have to do it."
"I stayed in that space of intense purpose, and it was about making sure that we get out of our own way and be in service to not only Bayard, but also to all these unsung heroes," he adds.
Such commitment emanates from the screen as Rustin gives the overlooked pioneer his flowers. The fact that this deeply meaningful role is also Domingo's debut as a lead actor further solidifies the kismet that this film signifies for him. Cohen describes the actor's performance in three words: "Masterful, ebullient, transcendent."
"One of my early agents said she thought I was going to have trouble in this industry," recalls Domingo. "She said, 'Because you're a character actor in a leading man's body, it's going to take the industry a little while to catch up with you.' And I think they've caught up. I think they've caught up with me."
All content featured in this piece was captured in accordance with guild guidelines.