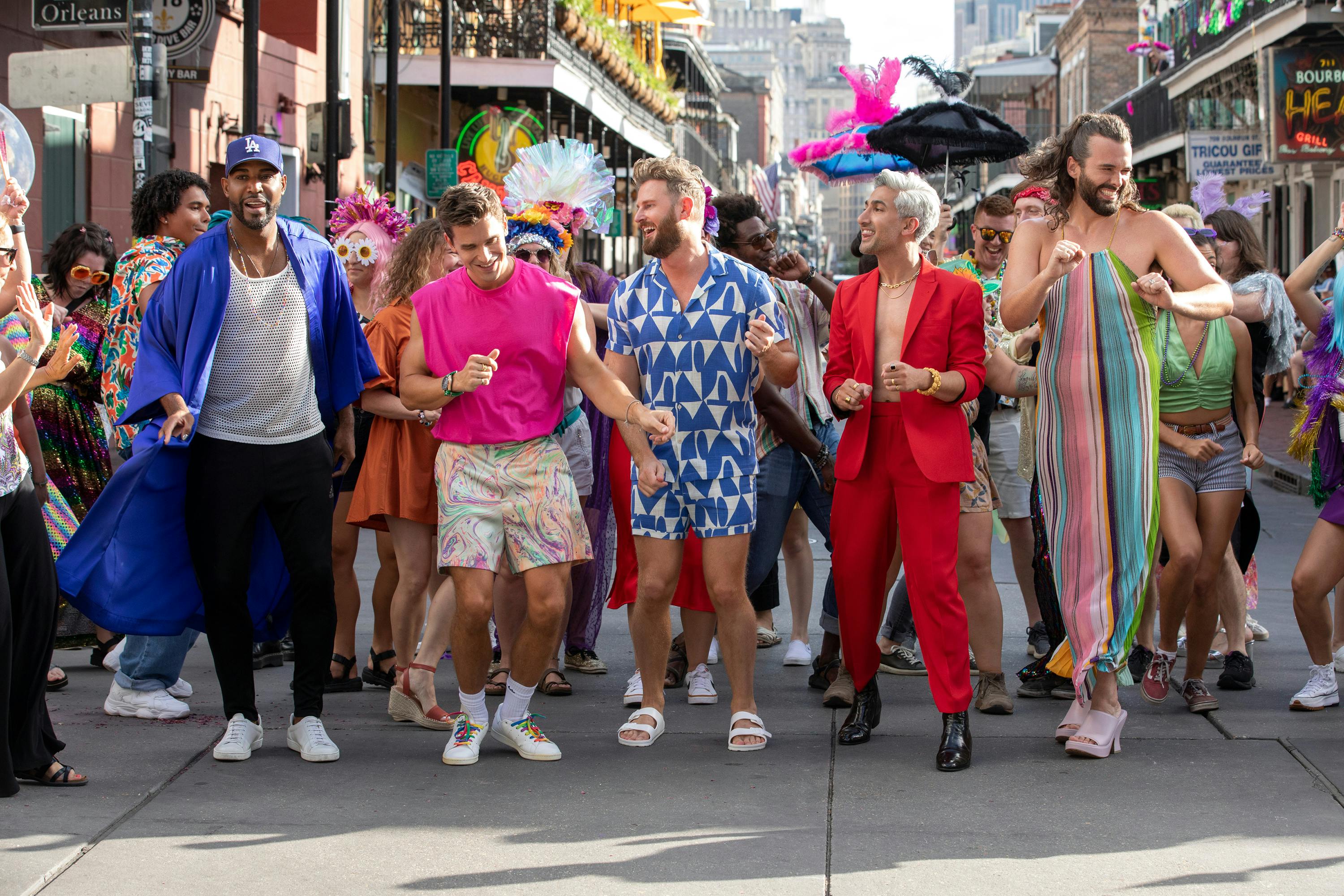 Queer Eye Celebrates New Orleans's Heroes
This year Queer Eye's beloved Fab Five take on New Orleans, the city of beignets, jazz, second lines, glistening beads, and, of course, the awe-inspiring heroes of Season 7. This time around, we follow culture and lifestyle guide Karamo, grooming stylist Jonathan Van Ness, fashion maven Tan France, food and wine expert Antoni Porowski, and interior designer Bobby Berk as they meet a few of the area's most inspiring citizens and guide them toward their best selves. 
From the harried principal of a charter school to a disorganized bunch of fraternity brothers and a formerly incarcerated thrift store owner, this season's heroes are guaranteed to inspire viewers. With their kind ribbing and tough love, the Fab Five don't change their heroes; they help them to understand and cultivate the power within. 
Here's Queue's guide to Queer Eye's inspiring New Orleans heroes.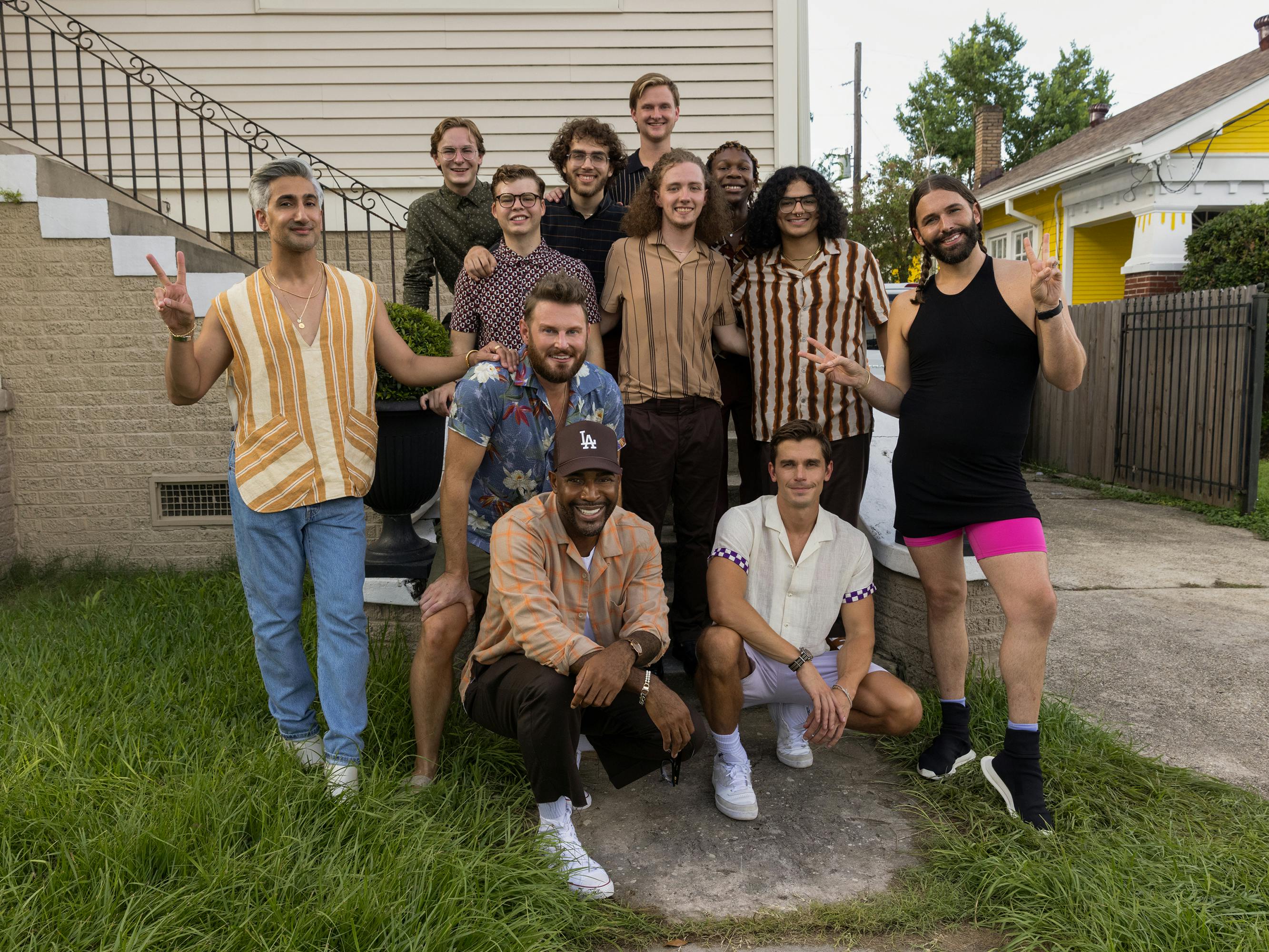 The Brothers of Lambda Chi Alpha
Episode 1, "Queer Eye for the Lambda Chi"
The fraternity brothers of Lambda Chi Alpha are, at first, what you might expect: a bunch of twentysomethings who sleep in past noon and are seemingly unfamiliar with the concept of a vacuum cleaner. But in an effort to restore their trashed fraternity house to its former glory and shape themselves into more well-rounded men, they enlist the support of the Fab Five. From learning to build a mean muffuletta sandwich with Antoni to sharing deep emotions with Karamo, these young men come a long way during their time with Queer Eye, and impress their frat's alumni along the way.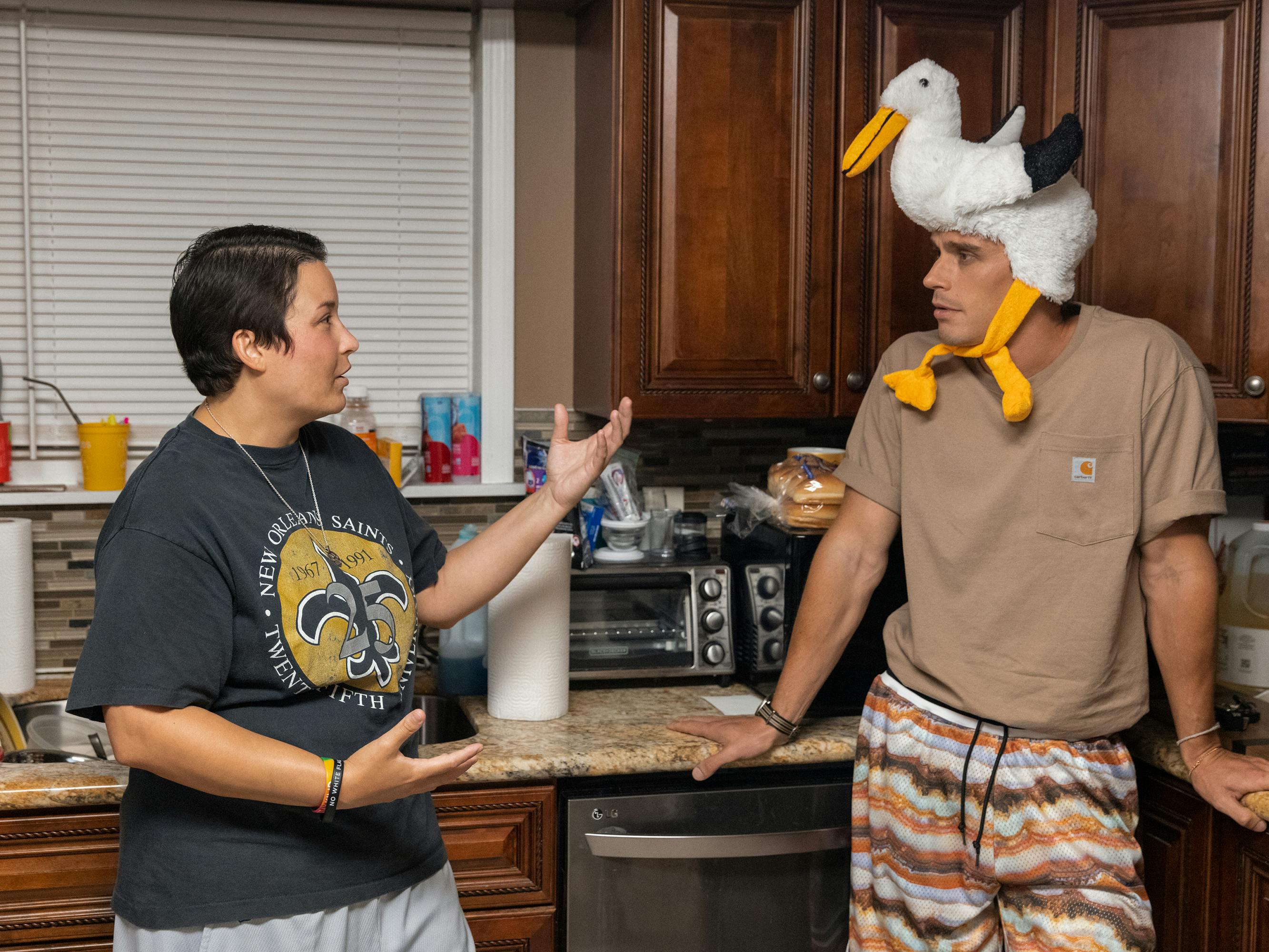 Steph
Episode 2, "Superfan Steph"
You know the fan — the one decked out head to toe in their team's colors. After not feeling accepted as a young lesbian growing up in the South, Stephanie has learned to find common ground with others by putting her New Orleans Saints fandom front and center and hiding the rest of her personality. With the Fab Five coaxing Steph out of her shell, she's finally able to feel free to be herself — inside and out — and move into the next chapter of her life with her loving partner Rachael.
Speedy
Episode 3, "Speed for Life"
After a terrible car accident took the lives of his mother and aunt and left high school basketball star Speedy paralyzed from the chest down, his life was completely upended. Speedy moved in with family and somehow remained positive, turning to fashion to build his confidence and inspire others on social media. Yet behind his online presence is a mounting sense of social anxiety. The Fab Five swoop in to bring Speedy a renewed sense of self, the way he's brought hope to others.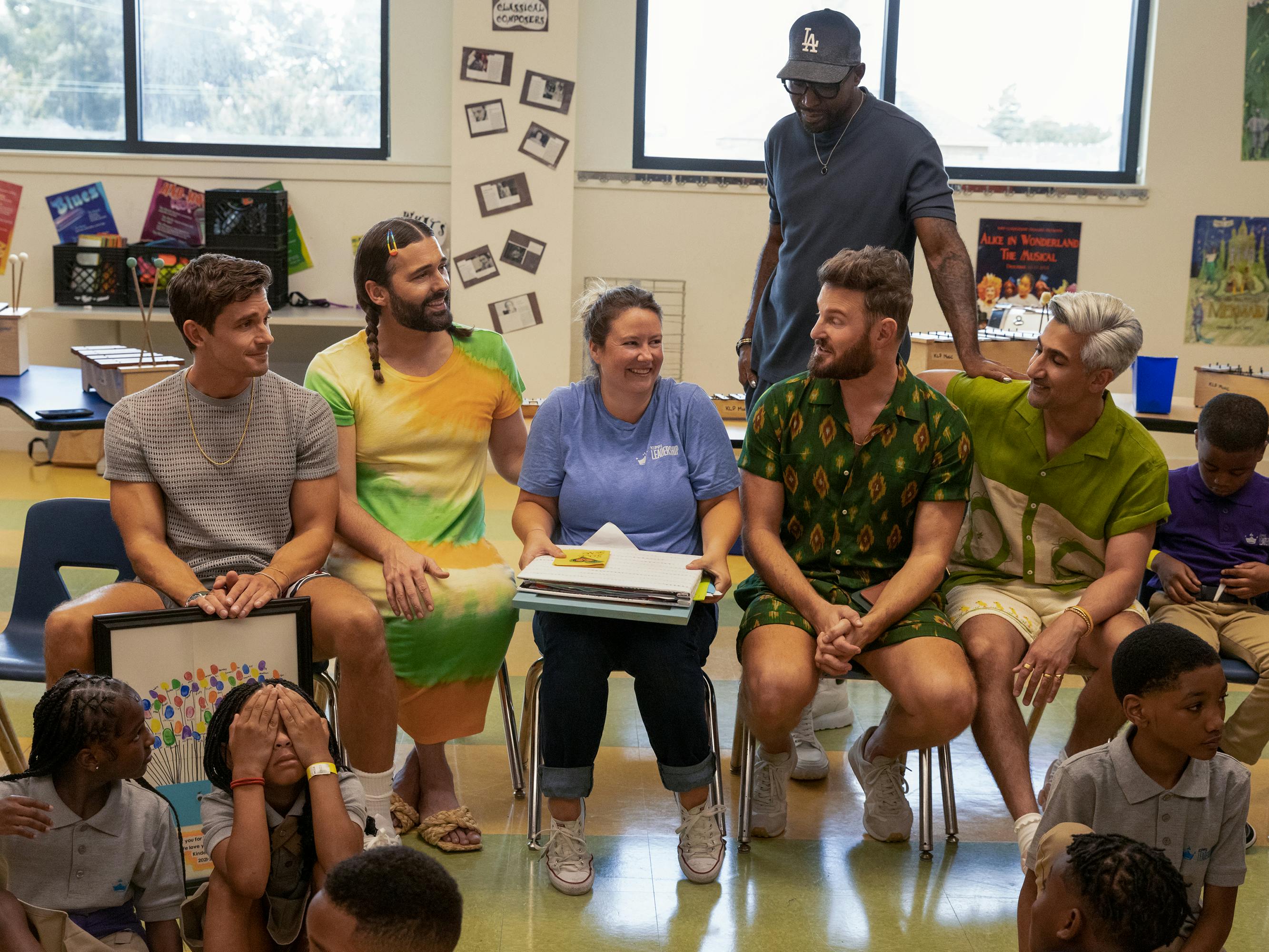 Jenni
Episode 4, "Jenni Seckle's Diary"
Jenni is a charter school principal often found inspiring her students in hallways and classrooms around campus. But Jenni can't seem to make time for herself, she worries about her biological clock, and she constantly compares herself to others. Relatable? Through a fabulous transformation and lots of self-love exercises, the Fab Five help Jenny establish a life outside of work, bolstered by a newfound sense of self-worth.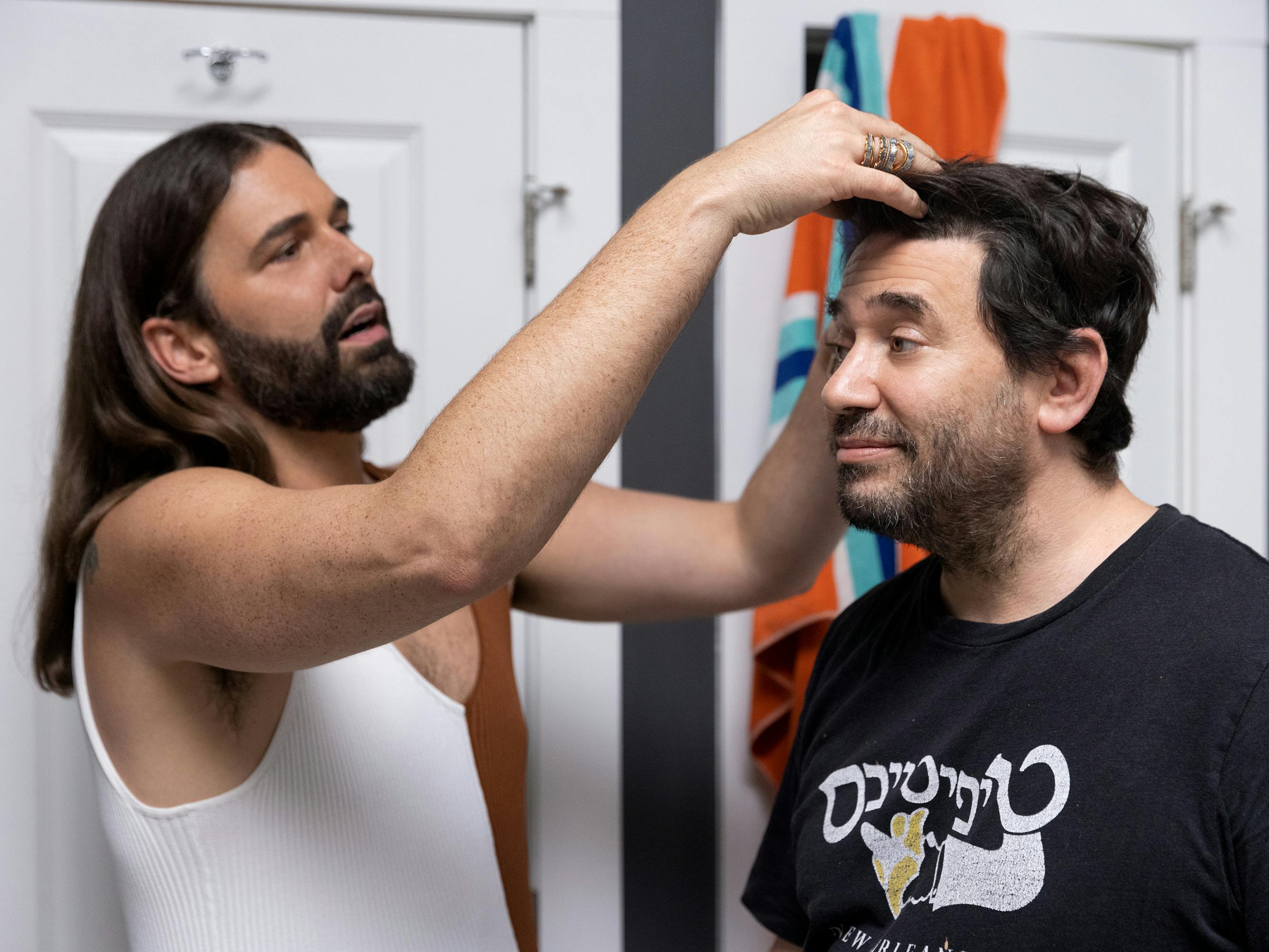 Dan
Episode 5, "Deli Dan is a Dream Man"
The owner of a popular New Orleans sandwich shop, Stein's Deli, Dan has cultivated a grumpy persona that most customers love but some find off-putting. His longtime girlfriend knows he cares but can barely get a moment of time alone with him because he's constantly at work. The Fab Five swoop in to help Dan align his priorities and show the world, and his girlfriend, that he can be sensitive and caring.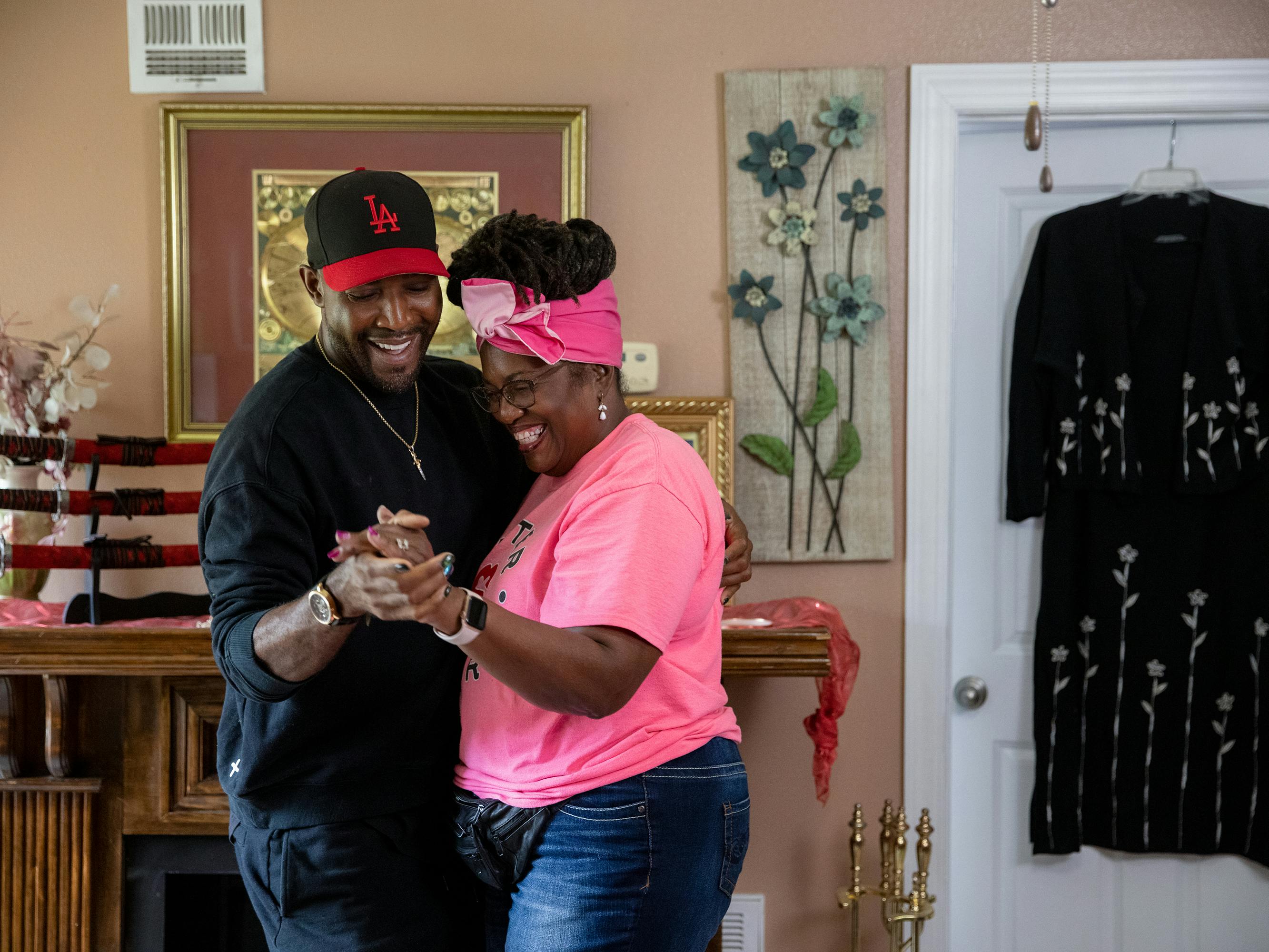 Mary
Episode 6, "Ms. Mary Quite Contrary"
Mary has had a difficult run. After landing in jail at a young age and spending much of her life in the carceral system, Mary opened a thrift store to employ formerly incarcerated people, helping them get back on their feet. She has a huge heart, but has difficulty connecting with her now-adult children, feeling guilty for the years she couldn't be with them. The Fab Five work with Mary to connect all the pieces of her life back together — it's especially satisfying to see her reunited with her family.
Michael
Episode 7, "Sowing the Seeds"
New Orleans native Michael loves working the soil as a farmer for a local food sovereignty nonprofit, but he also hopes to one day become its executive director. His boss wants to promote him, however, insecurities from Michael's past have prevented him from taking the next steps. The Fab Five help this aspiring fundraiser look and feel the part, to accomplish his goals, and finally see what he's truly capable of.