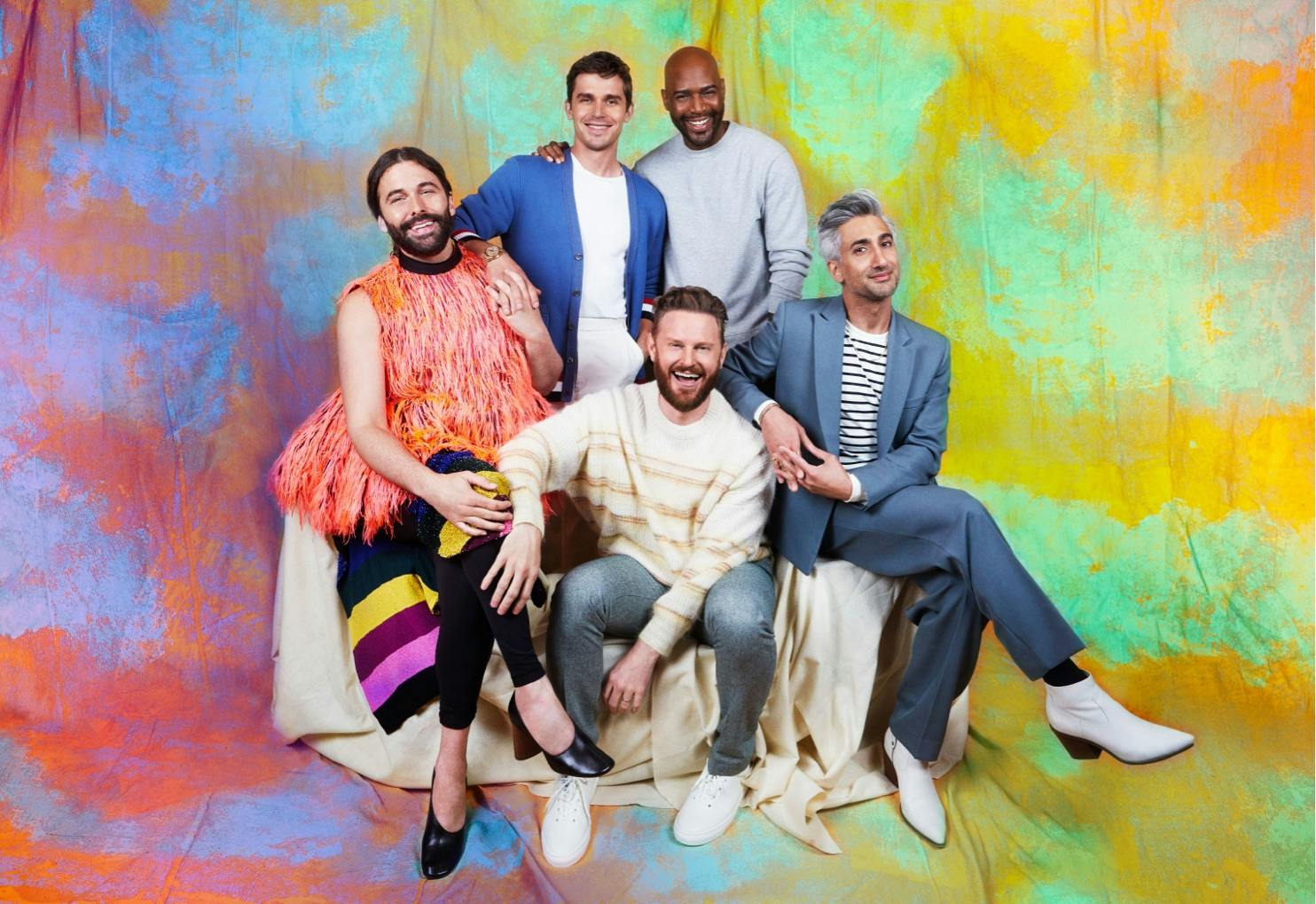 Watching a fresh episode of Queer Eye is a lot like hanging out with good friends, except you're emo-crying alone and some amazing person ends up with a new look, interior decor, cooking skills, and with a large emotional void filled. While we impatiently await the new season of Queer Eye which is sure to dazzle us with more gorgeous and emotional transformations, Queue cozied up with the Fab Five to find out what's been inspiring them lately.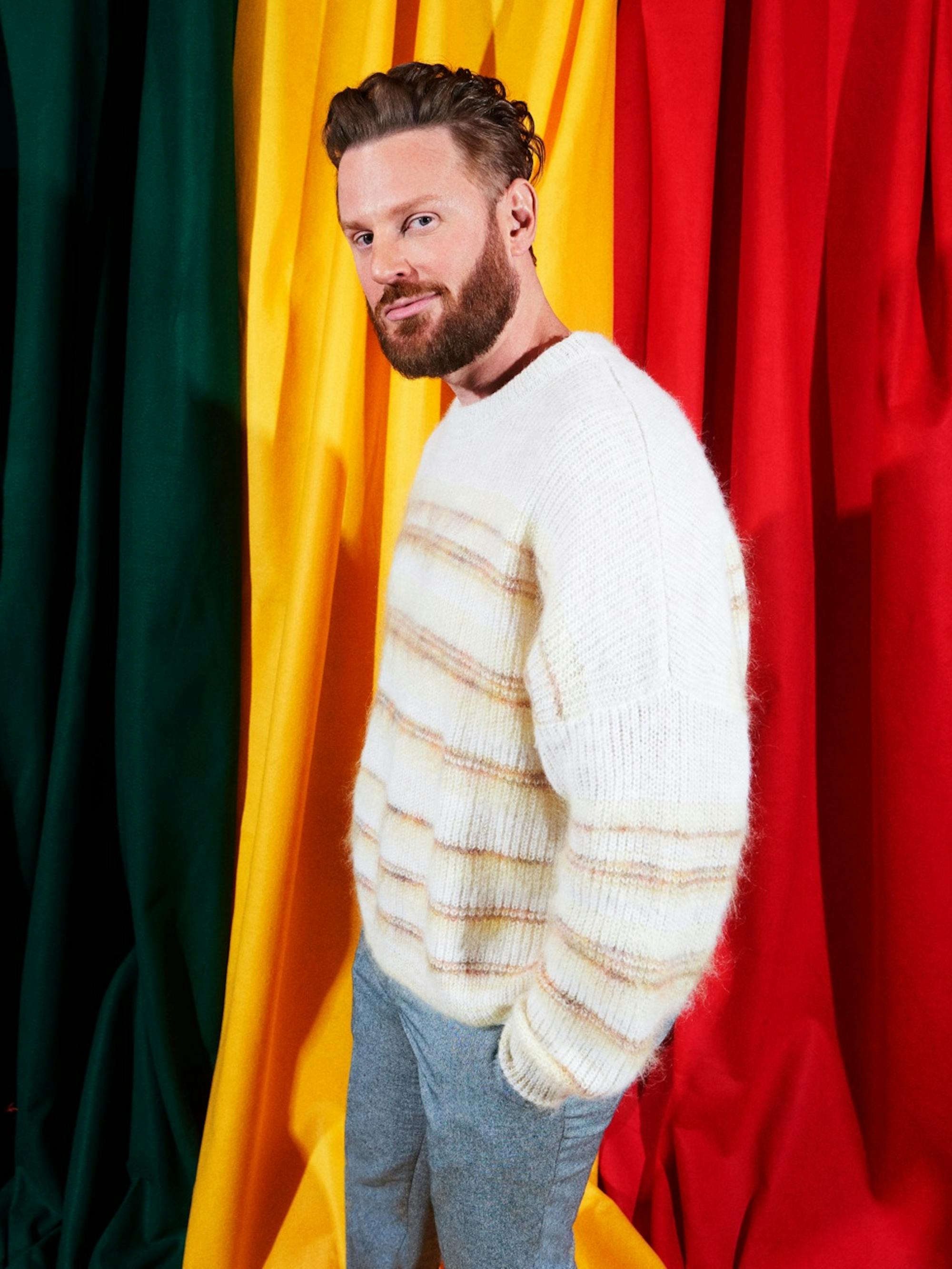 What movie moves you?
Bobby Berk: I was truly inspired by the documentary The Social Dilemma. While I love social media, I use it as a tool to inspire and support others, not to compare or perform. This movie showed me that mental health needs to be a priority and that we need to be more mindful of the time that we spend on our devices and on social media. Charging my phone on the opposite side of the house, leaving it at home on walks, and avoiding phones at meals have helped shift my day to day.
Karamo Brown: Paris is Burning is a must-watch documentary. It's near and dear to my heart and showed me as a Black gay man in the Black community, with a lot of Latinx friends, that there was a way for us to come together. That there was a community for us all.
Tan France: Brokeback Mountain. Cliché, I know, but I loved how the lead character's story was portrayed, and it told the story of forbidden love so beautifully.
Antoni Porowski: Great Expectations with Gwyneth Paltrow, Ethan Hawke, and Anne Bancroft. One of the most romantic scenes I've ever watched on film is between Pip and Estella in the restaurant, followed by a kiss in the rain and Pip's declaration of love under Estella's window. I could watch that a hundred times and still feel like it was the first.
Jonathan Van Ness: So many different films have broken through to me and been so important to my understanding of the world. I can't help but mention The First Wives Club, which still plays in my head rent free to this day. The story of Diane Keaton's daughter being gay and being loved and accepted by her mom and grandma always made me smile.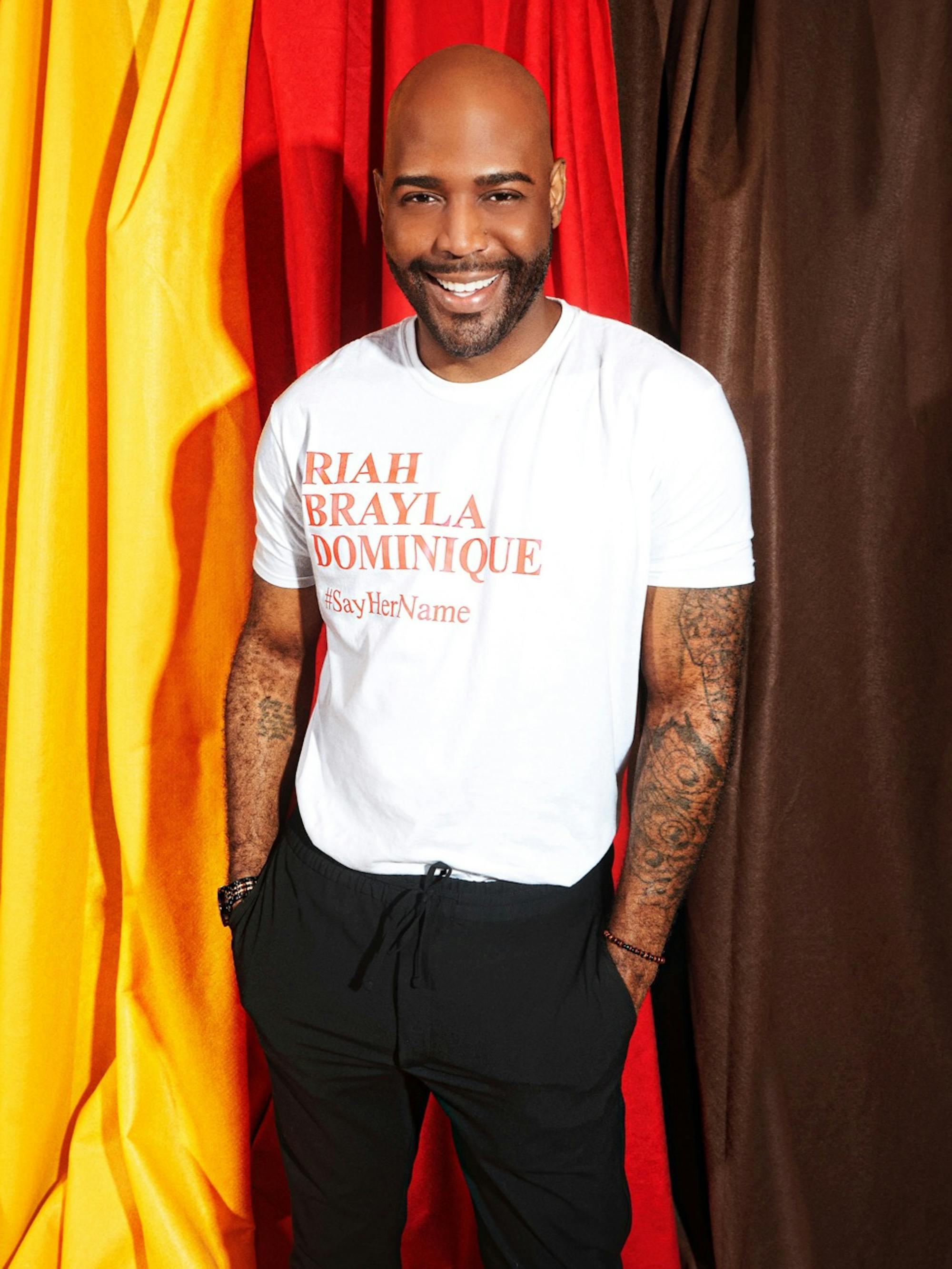 What was the book that broke through to you? 
Berk: The heaviness of this year still weighs on us, so picking up a good book that was relatable and got me to laugh out loud was a necessity. Chelsea Handler's Life Will Be the Death of Me was exactly that. Chelsea navigates a raw and honest self discovery and puts in perspective that everyone — even the rich and famous — needs self awareness to redirect their path.
Brown: I Must Resist: Bayard Rustin's Life in Letters. The book is thought-provoking and educational. It gives insight into a brilliant mind that was long forgotten due to intersectional bias. He was a Black and gay leader at a time when it was even more difficult for a man like him than it is today.
France: Mirage, by Soheir Khashoggi. I read it when I was about 12 years old, even though it wasn't a book for kids. It's a story about a Muslim woman in the Middle East who escapes the confines of her life and community and makes a life for herself in Canada, where she's able to live a life she feels more suited to — a freer existence. I felt so connected with her and her need to live a life that was truly hers.
Porowski: The most honest answer to this question remains A Little Life by Hanya Yanagihara. From it I understood that despite the challenges of life and all that we experience, love and kindness will always prevail if we let them. I try to remember that every day.
Van Ness: I Know Why The Caged Bird Sings by Maya Angelou taught me so much about learning to find my voice and accepting the unacceptable things around me to allow myself to grow and heal.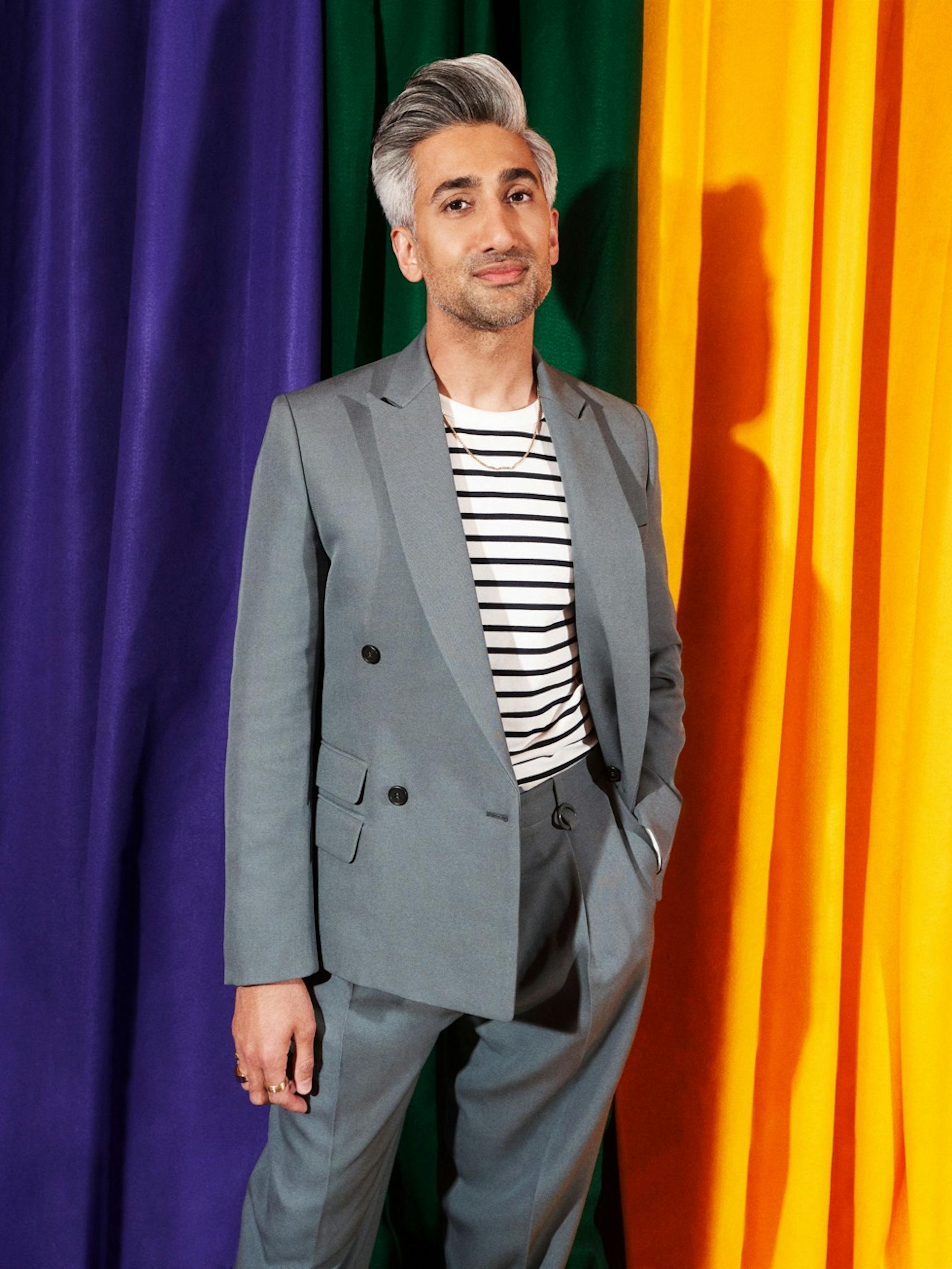 What song or album sings to you?
Berk: "Us V Them" by LCD Soundsystem. Hands down the greatest oldie but goodie that is guaranteed to pick you up! I love playing this song to kick-start my workouts. It's upbeat, has a great melody, and immediately puts me into a rhythm to jump-start my day and get my heart rate going. 
Brown: Destiny's Child's "Survivor" — it is such an anthem and timeless hit. No other explanation needed. I might have to make a TikTok with this song.
France: I still listen to The Miseducation of Lauryn Hill every few months, and I have done so since I was in my early teens. The soul in her voice still blows me away and can bring me to tears all these years later. It's an album that will never get old for me.
Porowski: Folklore and Evermore by Taylor Swift. Don't ask me to choose which, please and thank you.
Van Ness: Everything by Sophie has been singing to me and playing on my speakers all the time. What a genius, incredible talent that will be remembered forever.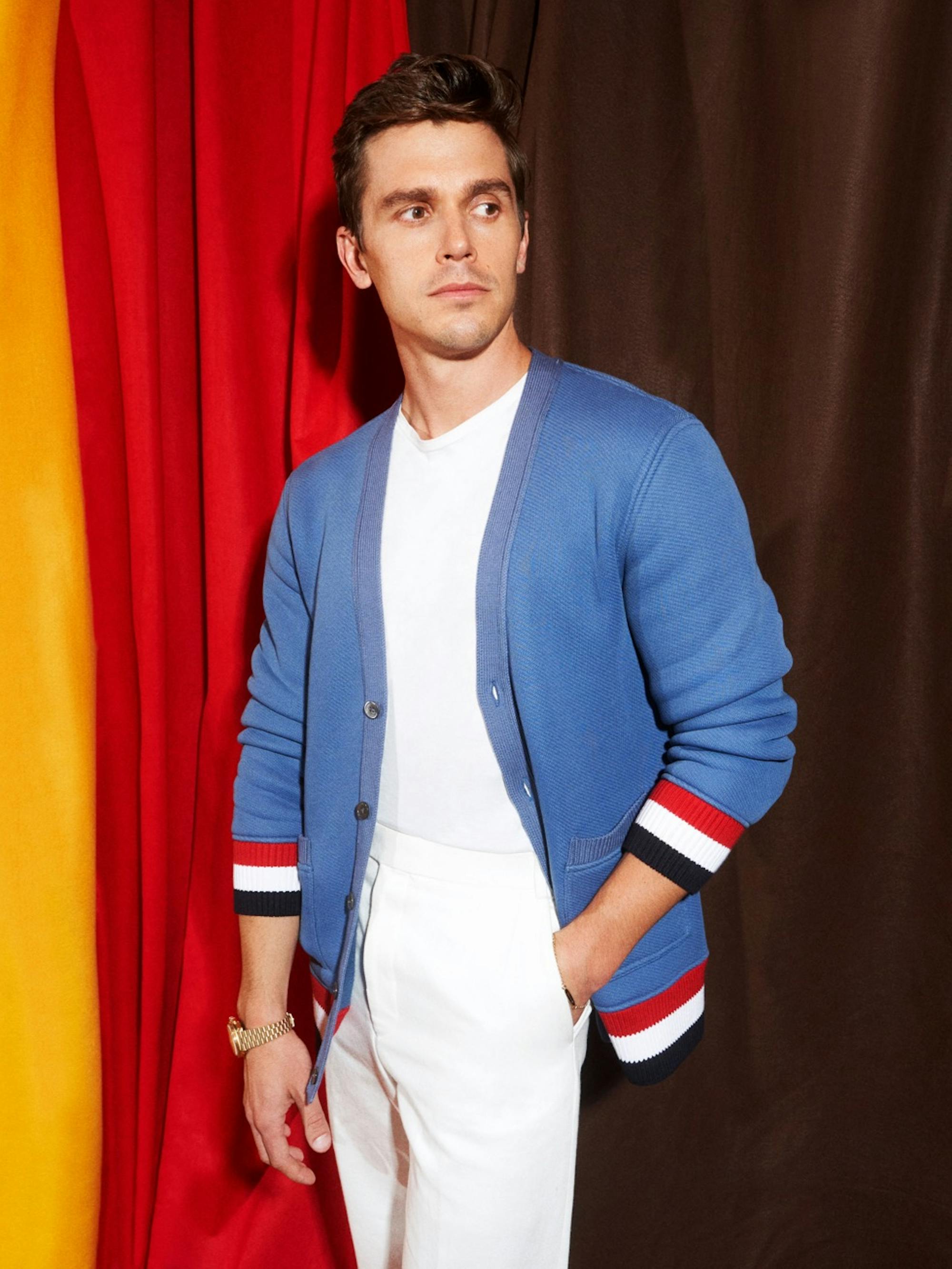 What artist inspires you?
Berk: Elan from Elan Bryd is an immediate answer — no questions asked, hands down. Her work is breathtaking. She has a unique technique that I have never seen before, and I love seeing artists tap into their authentic style. Using texture and moving off of the canvas to make 3D art is something that is inspiring for anyone. Finding small businesses and artists is one of my favorite ways to continue inspiring others and the spaces that I am designing. 
Brown: The one and only Oprah. What she has done for our community and what she has shown is possible for people of color always amazes me.
France: My husband, Rob France. I love his work, and I love the passion he puts into creating it. Watching him work is one of the greatest joys, and I pray our baby boy takes after my husband, creatively.
Porowski: Photographer Paul Mpagi Sepuya is one of my favorite visual artists. His pieces feature fragmented body parts and always leave me wanting more.
Van Ness: My dear friend A'Driane Nieves is an incredible artist and ally who is such a joy to watch and follow all the beauty she puts into the world.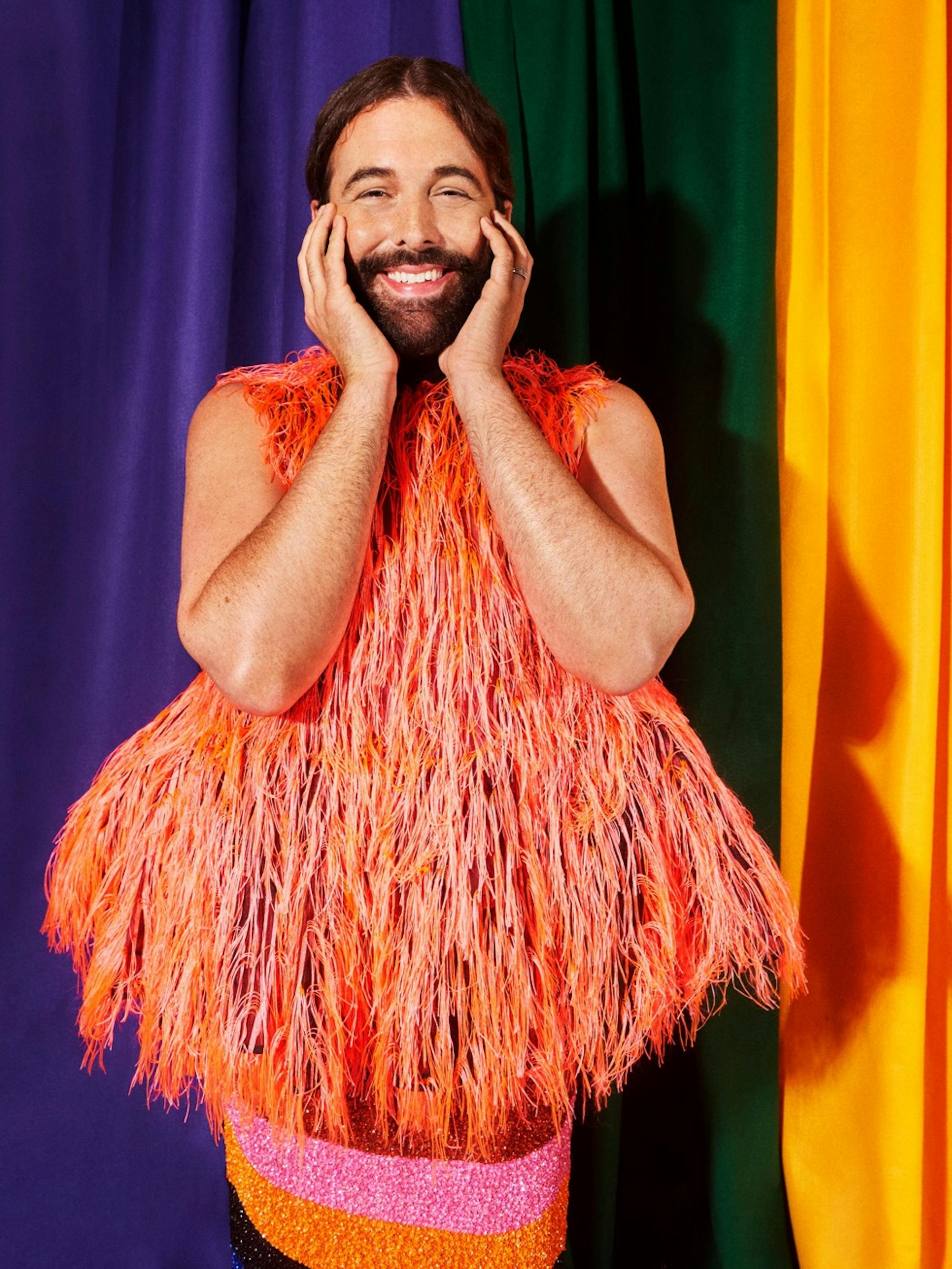 What was a moment from the past year when you realized how much people loved, needed or connected with Queer Eye?
Berk: I realized people needed Queer Eye around holidays — birthdays, family celebrations, Christmas, you name it — this past year, when in-person connection wasn't attainable. Queer Eye brought that sense of community to people who couldn't be with family, couldn't have laughter next to them, or couldn't say hello with a hug. 
Brown: With the world shut down, the country facing more division than ever, and everyone confined to their homes, I realized that Queer Eye is much more than just entertainment. It brings joy, laughter, and tears, and helps us uplift one another. It brings us together rather than dividing us. Hearing from fans about how much they needed this helped me through the pandemic as well.
France: Honestly, the day Season 5 of Queer Eye came out. It was early June, and the world was suffering through the pandemic and reeling from the death of George Floyd. I was so worried about the launch, wondering if it would be unwise to release at such a difficult time. I couldn't have been more wrong. I was inundated with messages from fans who were relieved to have a pocket of hope during those dark times. I had no idea the audience would react that way, but I was happy to see that we were able to offer some comfort to those who look to our show, and to us for that.
Porowski: From the outpouring of love after our last season came out, I learned that many of us were yearning for examples of kindness and compassion, which we try to convey on Queer Eye, and that it's ok to find moments of comfort and joy even during the darkest of times.
Van Ness: I've really seen it in person, since we've been back to filming. Many folks were already feeling isolated and this pandemic made so many pre-existing issues even worse. In filming, we saw people start to connect again and start to heal from the past year. Getting to know our heroes this season brought that home, and I can't wait for the world to meet some of the most incredible people.