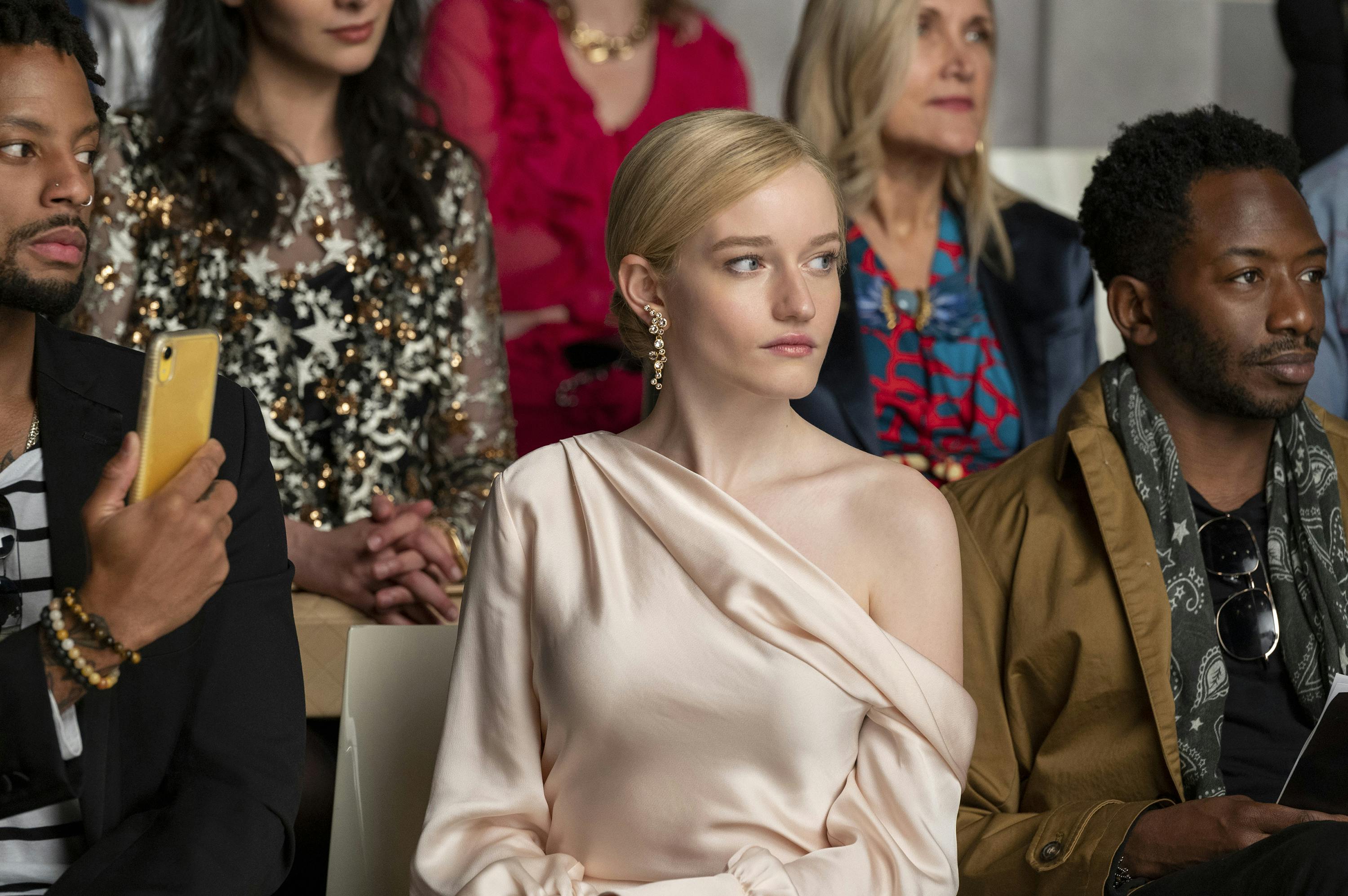 Yachts, impeccable fashion, and Eloise-like living arrangements marked Anna Delvey's early twenties. Standard fare for a trust fund baby, but as the entirety of New York's social scene discovered in 2017, Delvey was anything but. In fact, that wasn't even her name. 
Inventing Anna, a limited series written by Shonda Rhimes and produced by her team at Shondaland, charts the rise and fall of captivating social chameleon Anna Delvey — who conned wealthy individuals and large-scale financial institutions out of hundreds of thousands of dollars. "Anna never really tells the truth about herself and that's the thing that's so interesting," says Rhimes. "I was fascinated by the fact that people were so eager to believe what she had to say without questioning it."
Born Anna Sorokin, Anna Delvey posed as a German socialite on the New York art scene. Rhimes cast Ozark's Julia Garner in the role. "Julia Garner is such a versatile actor," says Rhimes of her lead. "What I realized was you need somebody who can be a chameleon because Anna would change herself to fit the needs of the moment. Just watching Garner do this role, it was a revelation to see how well she immersed herself in character." 
Garner met with Delvey to perfect the fraudster's imprecise European accent, a result of her family's immigration from Russia to Germany: "A big thing for me to become Anna was the accent. If I didn't have the accent down, then I wouldn't have a lot of the character down." After that, it came down to attitude and image. "People see whatever they see, and they believe. They're going to believe that that girl is a socialite and an heiress because she's dressed the part." The fake heiress dressed well; one former friend and mentor of Delvey's accumulated over $40,000 in shopping receipts after Anna stole her credit card information. 
Though she's now a convicted scammer, Anna's story is complex, human. Despite everything, Delvey still has ride-or-die friends, like Neff (The Bold Type's Alexis Floyd), the concierge of one hotel she lived at. "I want people to go back and forth with her," explains Garner. "I want people to love her one minute, then hate her, and then love her." Delvey struggled to secure loans for her business, an ambitious Soho House-style club, as a young woman without any investors, embodying a relatable struggle. "Those guys who took all the money from Wall Street — Anna has already served more time than all of them put together," says Rhimes. "So to me, there is something about the fact that she was a young woman that irked people. If she'd been a man, they would have called her a maverick, a genius, but they wouldn't have put her in jail." As Garner's Delvey says in the show, "Men fail upwards all the time." 
Inventing Anna unfolds through the eyes of disgraced magazine reporter Vivian Kent (played by Veep's Anna Chlumsky) as she interviews a who's who of Manhattan elites while drafting the sordid profile that exposed the supposed heiress. The Soho scammer subtly grifted her way to luxury hotels, jetsetting vacations, and high-end dinners featuring celebrity and well-connected guests like actor Macaulay Culkin and fellow grifter Martin Shkreli. She often skated away without paying large bills, and when she couldn't, she invented excuses convincing enough for her monied friends to open their wallets. Rachel Williams (Scandal's Katie Lowes), a magazine editor, helped out in the amount of $62,000 when Delvey couldn't pay for a vacation in Marrakesh. Reflects Rhimes, "Anna Delvey has more confidence than anyone I have ever encountered in my entire life, and that to me is so impressive. And she can back it up — she's intelligent and well read and thoughtful about things, and she's confident. And that makes her fascinating."
Based on journalist Jessica Pressler's experience securing the New York Magazine story ("How an Aspiring 'It' Girl Tricked New York's Party People — and its Banks"), as well as the reporting itself, Inventing Anna is not only a window into Anna Delvey and her world of fleeting fortune, but also a scathing look into start-up fundraising and the media industry's treatment of women. "There was so much storytelling in that original article that was riveting to me," says Rhimes.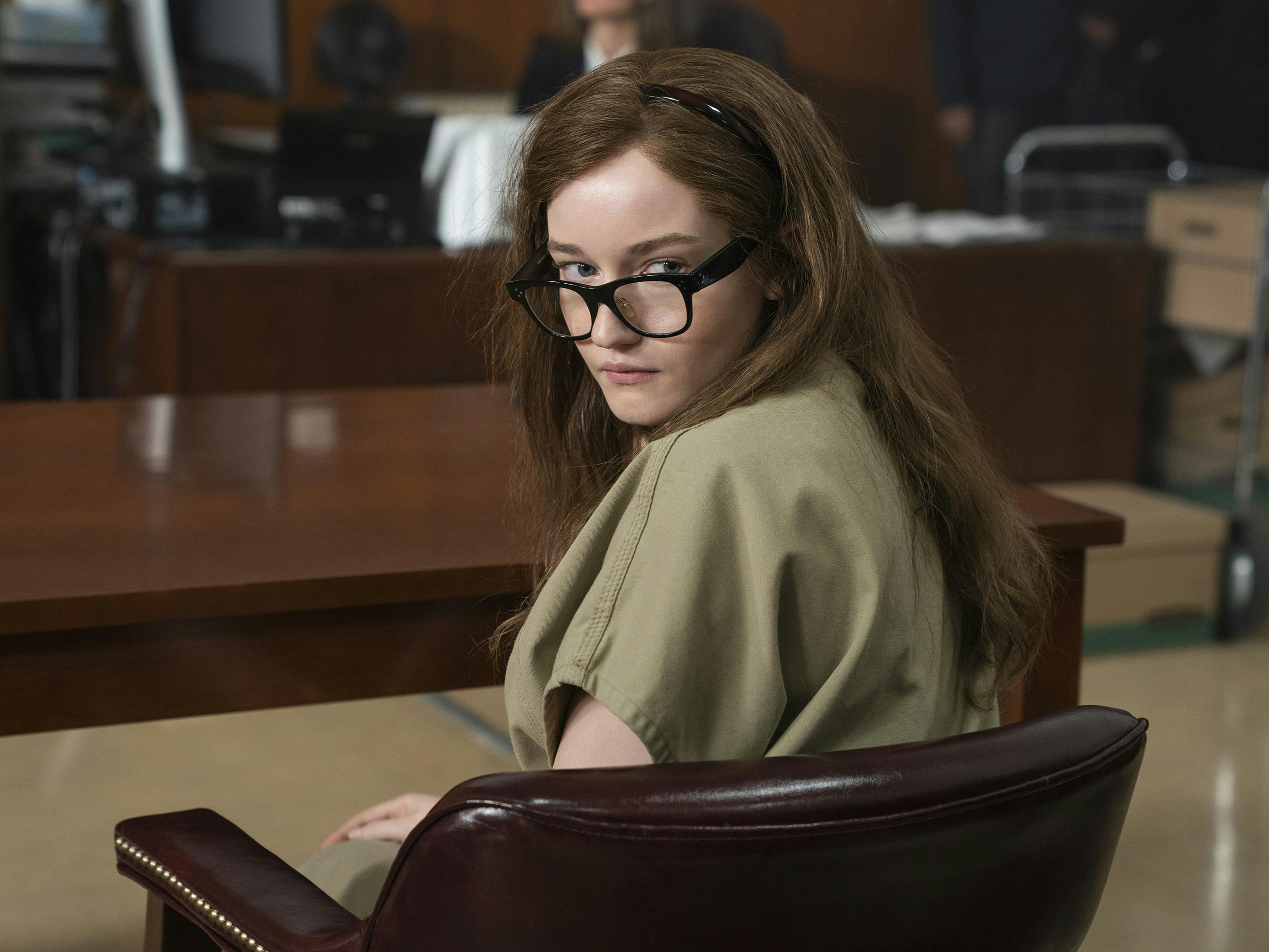 The series illustrates the wealth gap between the haves and havenots; while reporter Kent must beg her boss to secure a motel stay while interviewing an out-of-town lead, Anna's ilk wander around in caftans and avail themselves of lobsters and ever-flowing champagne. In part, Anna created her image by documenting this lifestyle on social media. "We value the outer life more than we do the inner life. I hope we start to talk about that because what makes an Anna is, we've told her that image is everything," shares Rhimes. "I hope we start a discussion about the fact that having a real relationship, being connected to other people is much more important than faking it."
Since Delvey's arrest in 2017, and Pressler's subsequent article, the world has been waiting: Netflix's Inventing Anna brings Anna Delvey's highly anticipated story to screen.