When the New York Magazine story "How an Aspiring 'It' Girl Tricked New York's Party People" came out in 2018, the story of swindling heiress Anna Delvey, whose real last name was Sorokin, gripped the American imagination. How did she earn the confidence of Manhattan's elite? Was there any truth to Anna's family wealth? Digging into these questions was the reporter behind the story, Jessica Pressler. In Shondaland's new Netflix series, Inventing Anna, we follow Vivian Kent, the journalist character based on Pressler, as she interviews Anna and her friends and family for her profile of the fascinating social chameleon. 
Playing Kent opposite Julia Garner's Delvey in the new series is the talented Anna Chlumsky, known by millennials for her childhood breakout role as My Girl's Vada and lauded for her hilarious, six-time-Emmy-nominated portrayal of political staffer Amy Brookheimer on TV series Veep. Chlumsky brings the same balance of levity and self-imposed stress to her very ambitious and very pregnant Kent, as she fights the clock to break Anna Delvey's story before her own water breaks. For Queue, Chlumsky shares her experience filming Inventing Anna and what it was like to shoot her very first labor scene.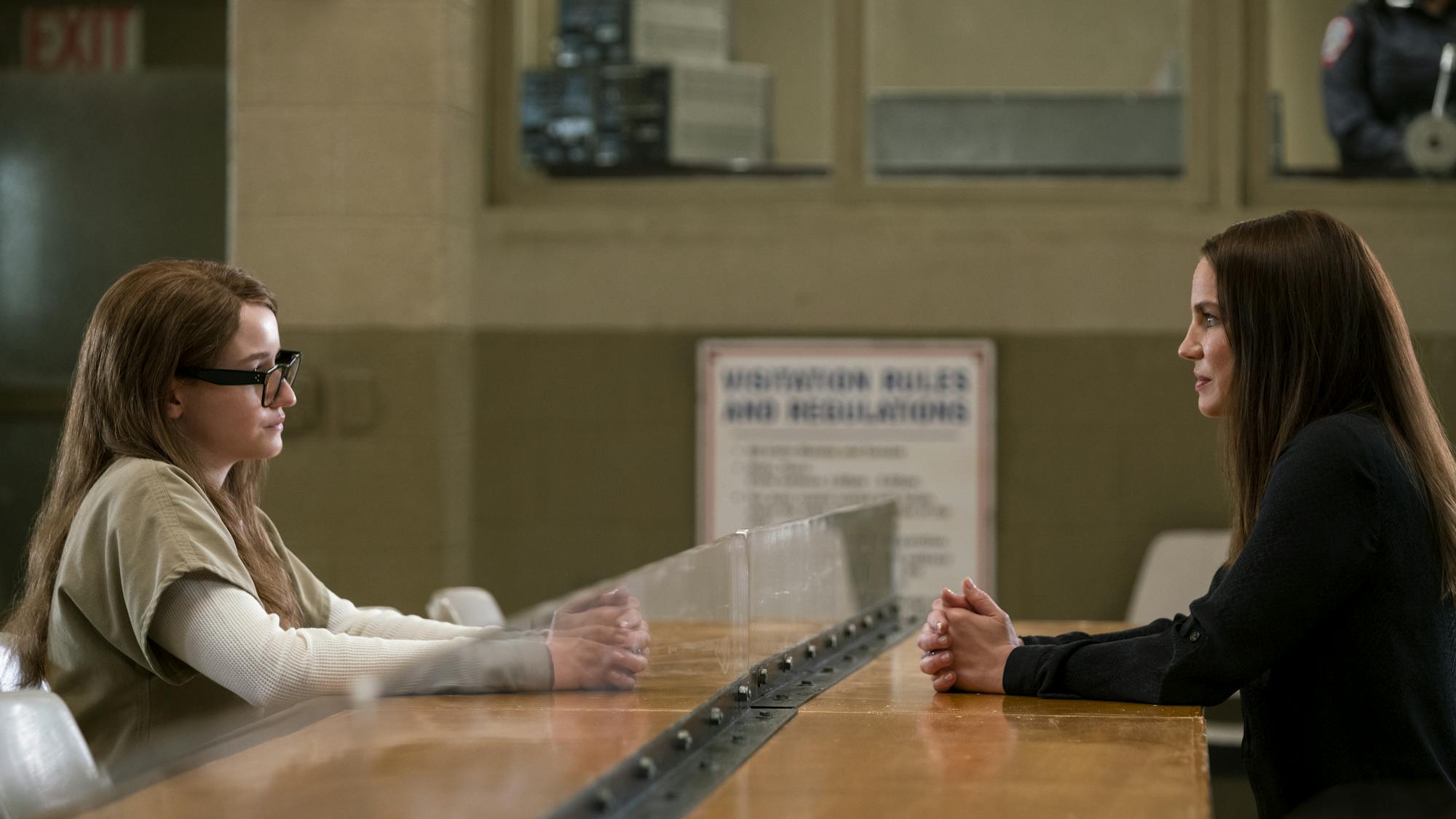 Queue: What was your first role, and how did it feel to book the gig?
Anna Chlumsky: I guess my first role, not counting commercials, was Molly in Annie at Pheasant Run Dinner Theater Playhouse in St. Charles, Illinois, directed by Diana Martinez. It felt wonderful because when you're a kid, you really just want to be picked.
What TV show or film made you fall in love with acting?
AC: Who's Afraid of Virginia Woolf? definitely made me fall in love with acting and film in general — Mike Nichols and Edward Albee made me fall in love with [Albee's] plays. It's one of the reasons I act. All About Eve is another that made me fall in love with acting. There are lots.
What do you remember about the first time you saw yourself on camera?
AC: I was in a local Grand Rapids, Michigan commercial for Long John Silver. I was a child dressed up as a mermaid, and I just remember the tail looking really slimy.
What was it like working with the cast of Inventing Anna?
AC: It was a dream going to work every single day. Really and truly; I don't say that lightly. I looked forward to playing with whomever I was going to play with. It would be Alexis [Floyd], Julia [Garner], Arian [Moayed], Laverne [Cox]. It was heaven. I loved working on this job, and the cast is a primo reason why.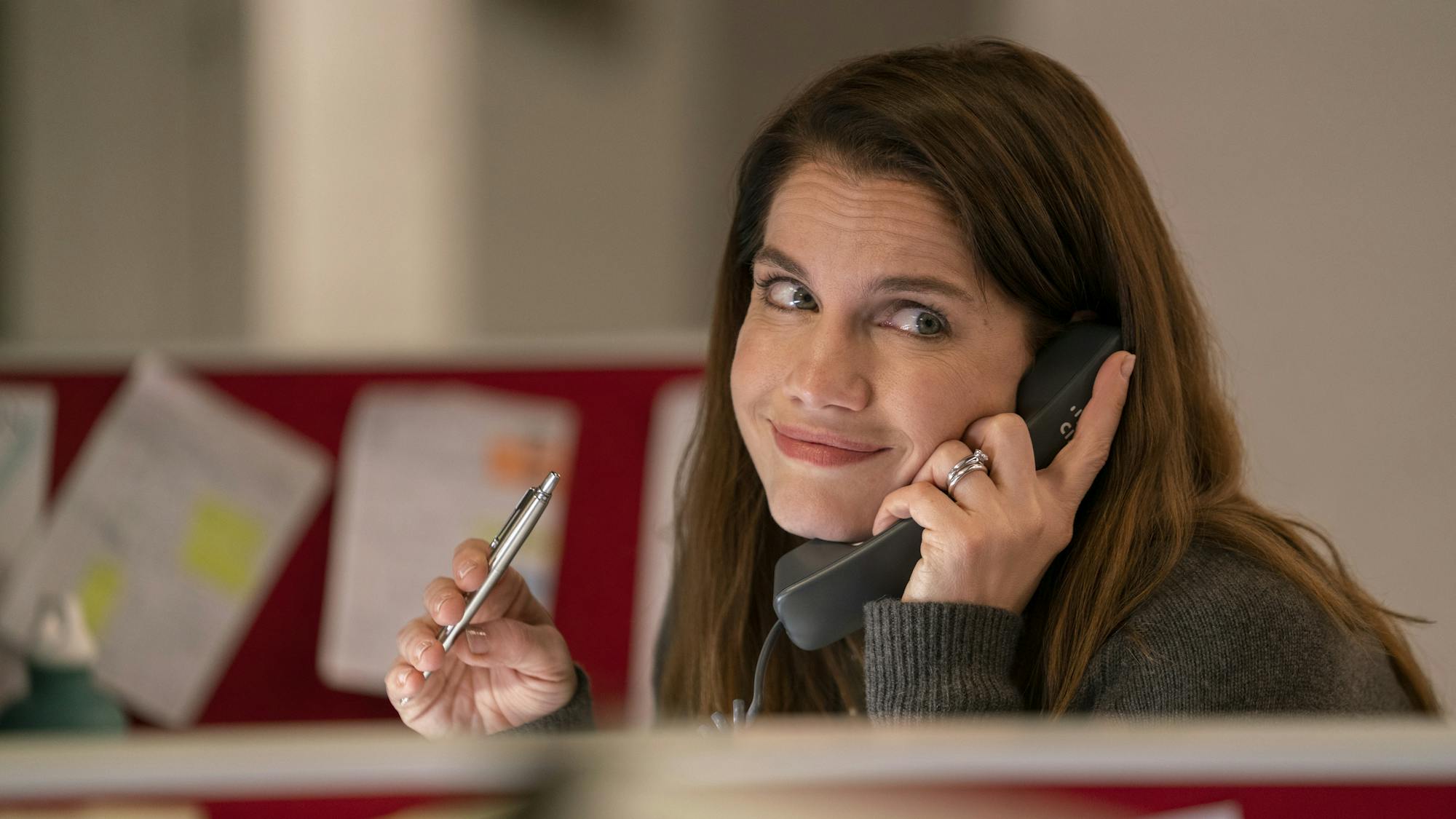 How did you prepare for your role ahead of filming?
AC: I read a lot of Jessica Pressler's notes, a lot of Jessica Pressler's articles. I read a book called The Journalist and the Murderer — it's rough at night, there is some hard imagery, but it was worth it. That's usually what I do — I read a ton. And I watched interviews between Jessica and Anna. 
Was there one scene that was the most challenging during the filming process?
AC: I had never done a labor scene before. That was cathartic and thrilling, and I lost time — very, very similar to when you are actually going through labor. Yeah, that was surreal. I'm grateful and possibly apologetic to whomever was present.
What would you say you have in common with your character?
AC: I can follow a line of inquiry until kingdom come, and that is something that I have in common with Vivian. Nothing is off the table. Everything is up for more exploration and more examination. 
What's one word you would use to describe your character on Inventing Anna?
AC: Insatiable.
What's your favorite comfort watch on Netflix?
AC: Call the Midwife.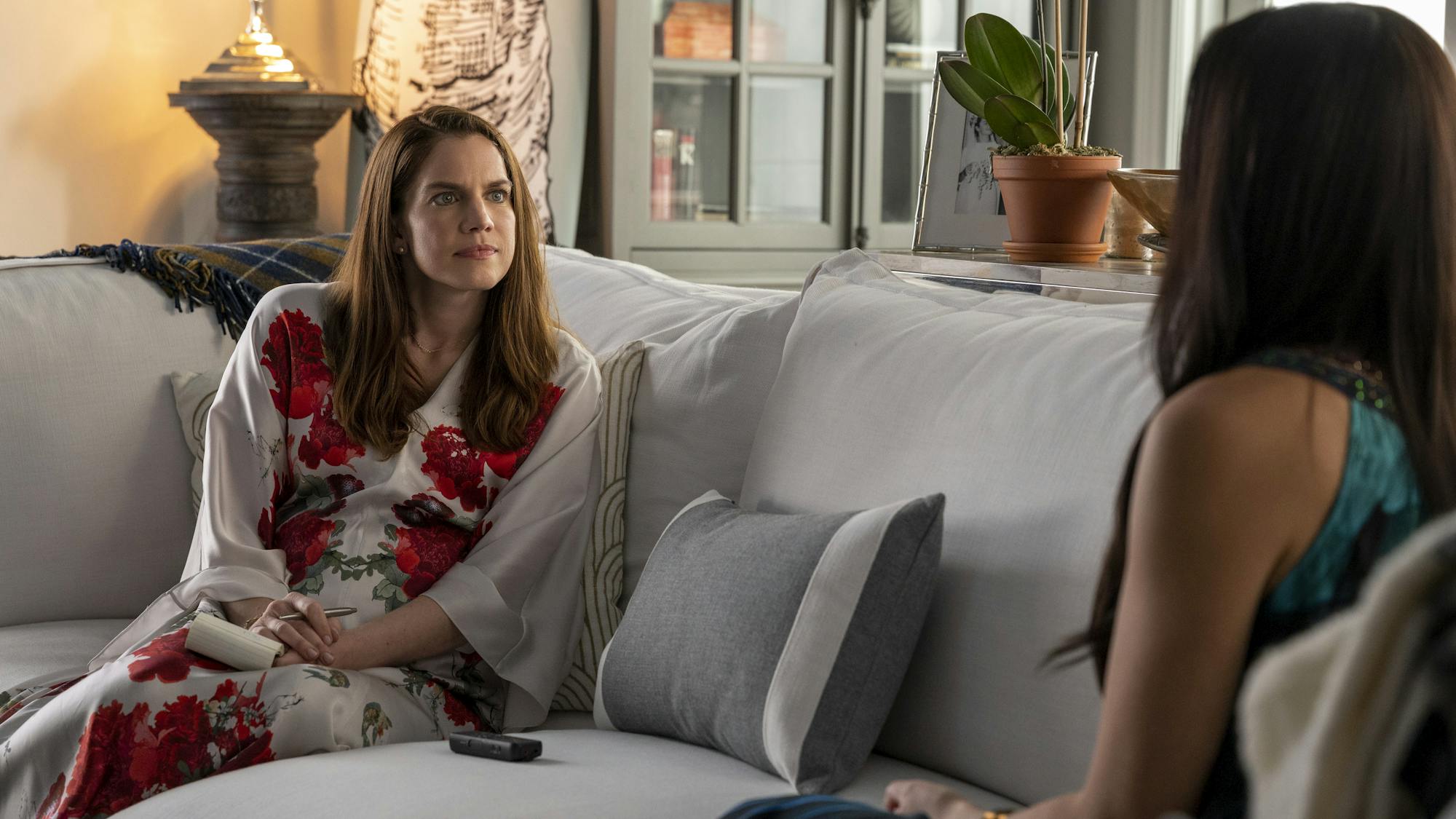 What's the last thing you binged on Netflix?
AC: The Crown.
What's one thing you always bring to set?
AC: Cross stitch.
Which Inventing Anna character would you most like to partner with in a game?
AC: Neff.
What Netflix star from another show or movie do you think could be your best friend?
AC: I'm going to go with The Crown's Olivia Colman. Please be my best friend.
Do you have any secret talents?
AC: I play clarinet.
What's one thing about yourself you don't think your cast members know yet?
AC: Oh, I think people know too much about me. What don't they know? Some might not remember that I have a bachelor's degree in international relations from the University of Chicago.