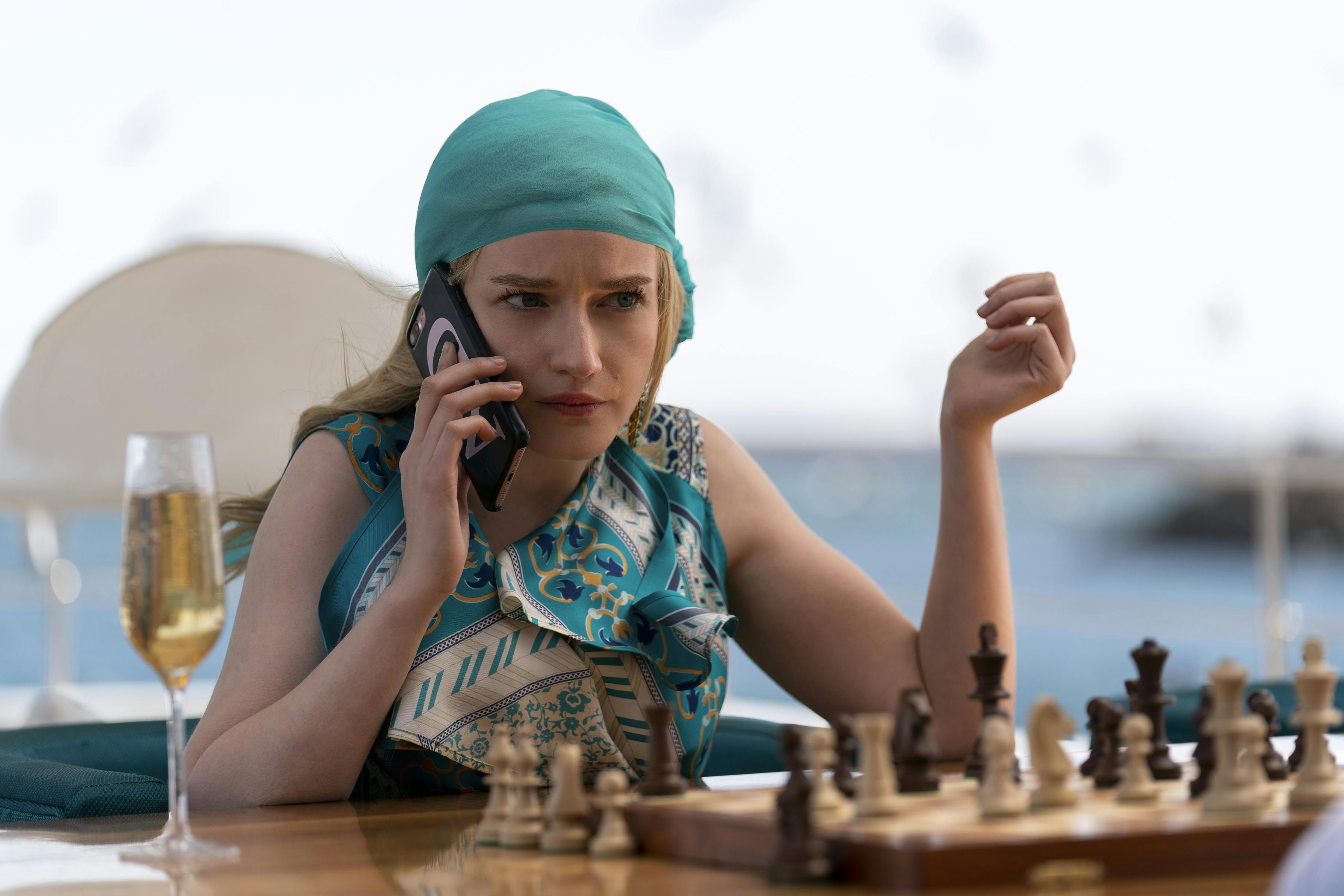 New York Times best-selling author Derek Blasberg dishes overlapping social circles and global hotspots with Anna Delvey.
I binged all of Inventing Anna in two days and a single question kept crossing my mind throughout all nine episodes: How had I never met Anna Delvey? The show is based on the true story of a faux heiress (played by Ozark's Julia Garner) who takes New York's downtown society by storm as she attempts to con legitimate businesses out of tens of millions of dollars to build an eponymous art foundation and members club. As I watched, I realized I'm friends with, worked with, or, at the very least, met every single person in the whole friggin' series! 
Purple, the magazine where Delvey was an intern and started her climb in the fashion ranks? I've gone to every single one of their raucous fashion week parties over the past two decades. (I'm not proud of that, but still.) Rachel Williams, the Vanity Fair photo editor who Delvey invited on a five-star Morocco holiday and then swindled out of the funds to pay for it? Our cubicles were near each other and we shared a printer for years when I worked at Vanity Fair! (I rarely went into the office, but still.) Every time a character would reference someone, like Aby Rosen, the real estate kingpin who owned the Park Avenue building that Delvey fantasized about leasing for her foundation, I'd scream something at my screen like: "I know Aby! His wife threw me a baby shower last year!" 
Each episode's opening credits included this line: "This whole story is completely true. Except for all the parts that are totally made up." But what I found surreal was how much of what was referenced to in the show was accurate, even for New Yorkers like me who like to call bullshit on series that take place on our home turf. As I binged, I compiled a list of places that are featured in Inventing Anna, all of which are the sorts of places you'd expect to see New York power players. Future con artists out there should take note!
One final disclosure: Jessica Pressler, the actual writer whose New York Magazine story inspired this Shonda Rhimes series, called me when she was reporting on Delvey. (Pressler inspired the character Vivian Kent, played by Anna Chlumsky.) She had cross-referenced our party photos and confirmed that, yes, I had been in the same room as Delvey on many occasions, even though, as I had to tell Pressler, I had no recollection of us ever meeting. I wasn't sure if I should be offended that she didn't try to swindle me out of money or flattered that she knew better. (To be honest, I'm still not sure.)
I, too, moved to New York with an empty address book and big dreams, so a part of me admired her pluck and self confidence. Not that being a pathological liar and stealing from friends was as admirable. Since I finished the series, I still ask myself, If I had met her at one of the fabulous locales I describe here, would I have been able to spot the grift? And then I tell myself, I would have seen right through her. After all, you can't hustle a hustler.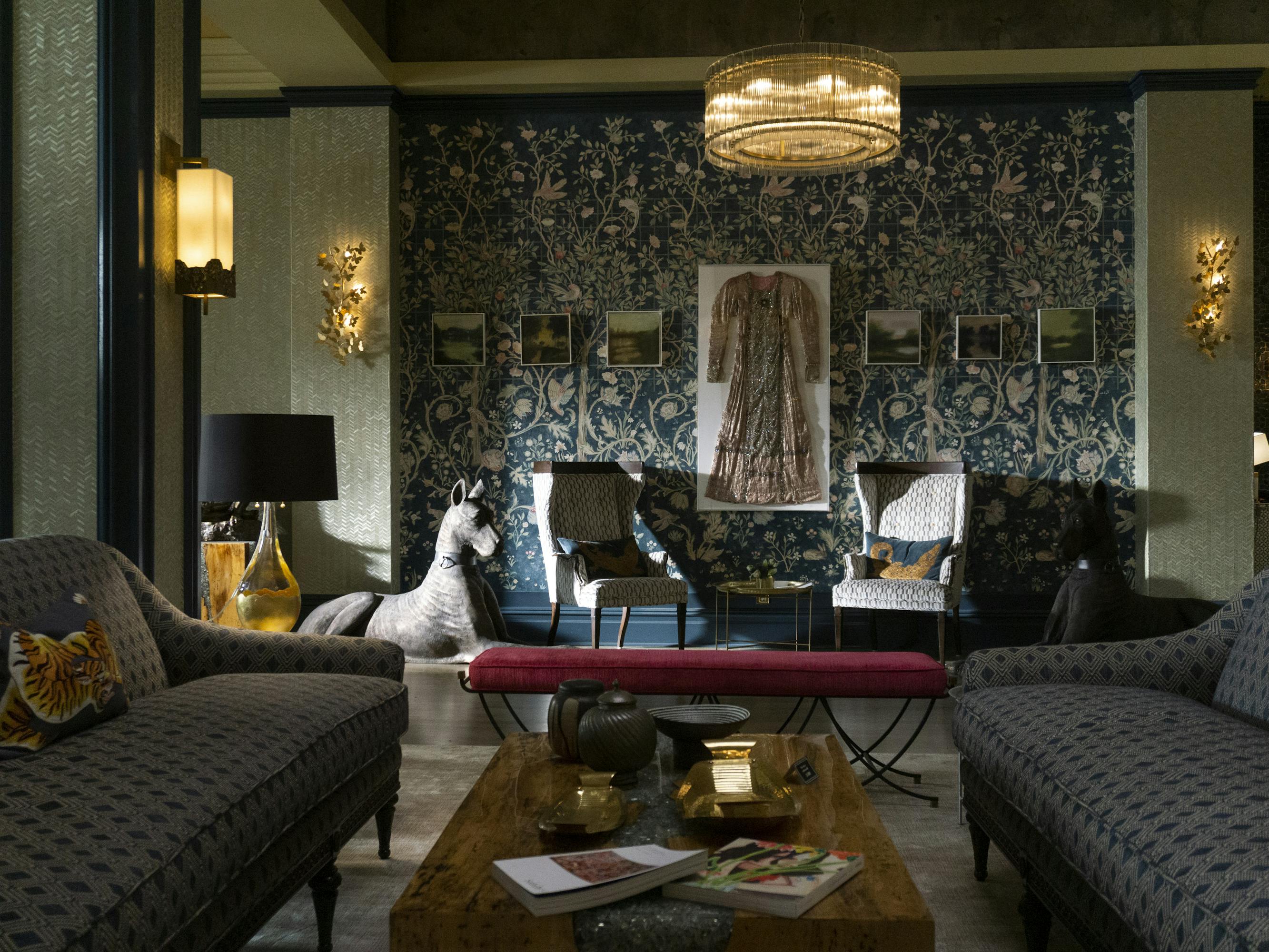 This hotel doesn't actually exist, but it's a placeholder for 11 Howard, a hip downtown hotel that Delvey lived in for three to four months while in the middle of her grift. Aby Rosen, who's referred to in the series as "the biggest, richest real estate mogul in Manhattan, the one with the most lawyers, the most connections, the biggest swinging dick," is the owner of the hotel. His sons, Gabi and Charlie, play a small but pivotal role in Episode 5 in one of its elevators. (Don't worry, no spoilers here!)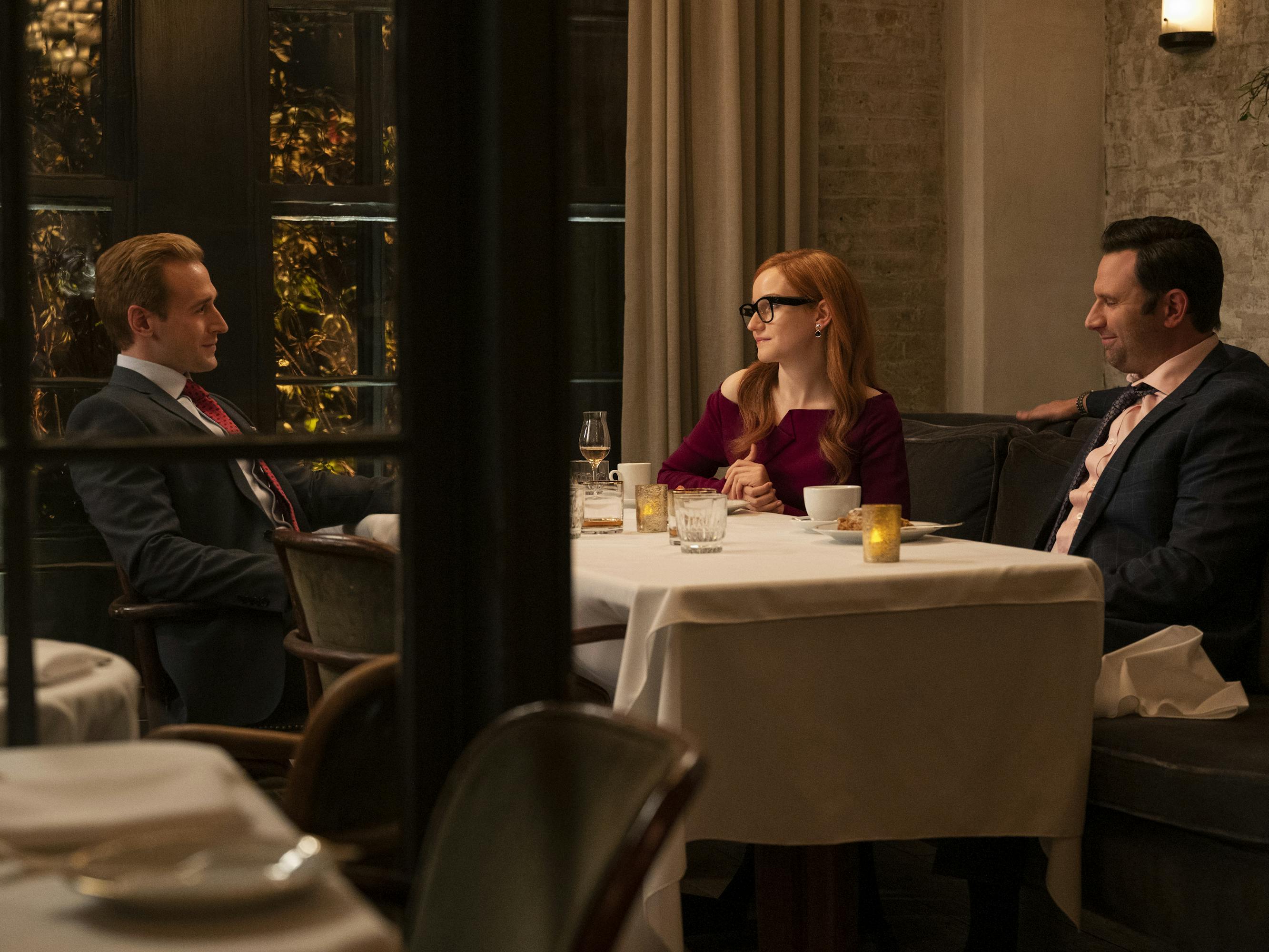 A French bistro-style restaurant in the Lower East Side, this trendy eatery is near 12 George (11 Howard, pay attention!) and the scene for much of Delvey's networking. In the series, she explains that she likes this longtime hot spot because of its salmon dish. We also learn that she'd never go to Mr. Chow and that the Amish chicken used to be good at the Waverly Inn. (She's not wrong.)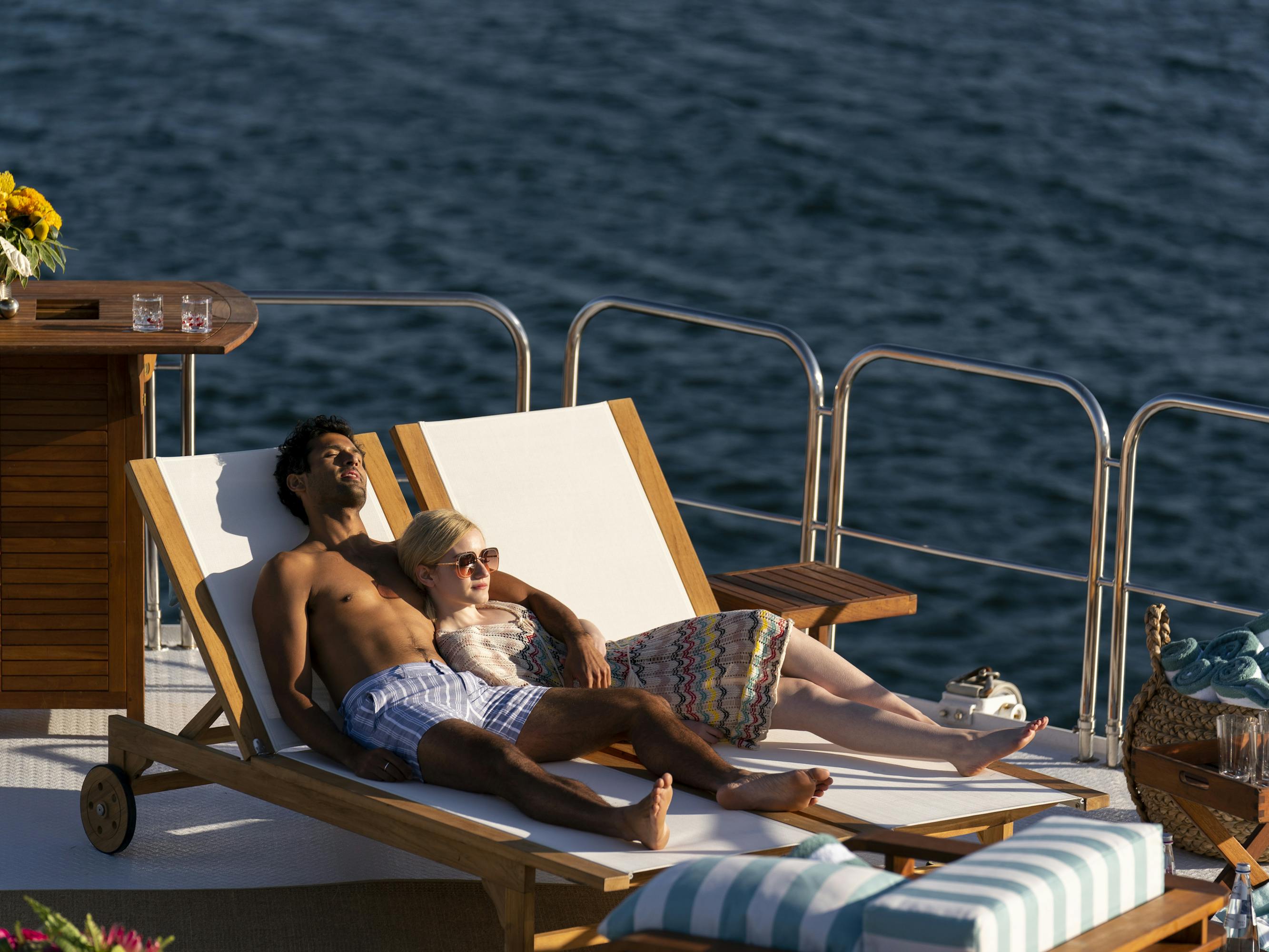 One of Delvey's first cons happens when she and a tech bro boyfriend grift a free week on a friend-of-a-friend's yacht on the Spanish island of Ibiza. But what impressed me was her pronunciation of "Ibitha," which is exactly how a poser would say it.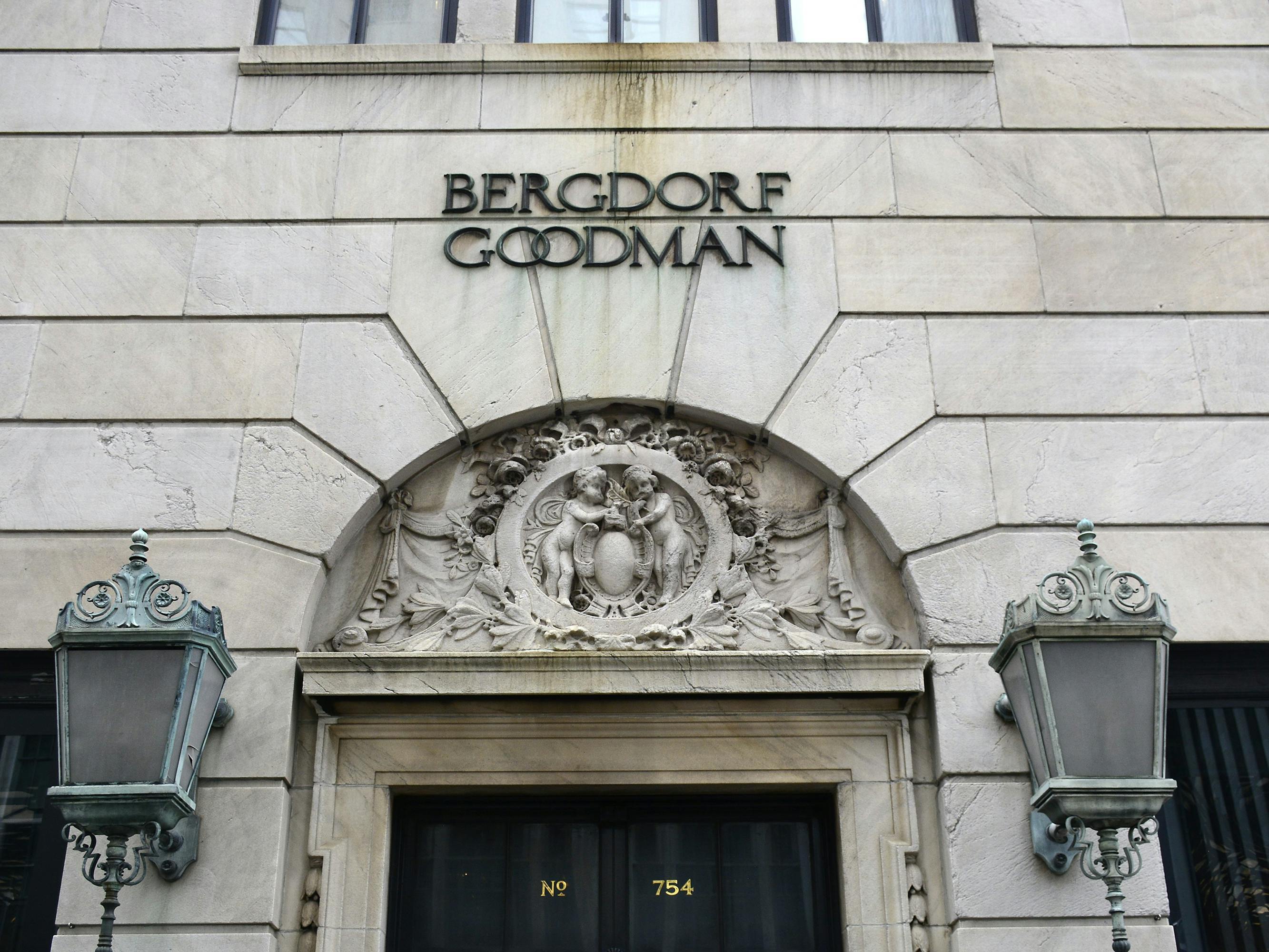 Photo by Robert Alexander / Getty Images
Every New Yorker loves B.G., the swanky department store on Fifth Avenue and 58th Street. It's where Delvey takes advantage of a friend's personal shopping account and helps herself to Celine glasses and Valentino rockstud pumps without their knowledge. She also specifically sends Kent, the journalist writing about her incarceration, to go shopping on her behalf here when she's in prison. "Nothing cheaper than Natori," she says, referring to the New York-based luxury undergarment company. "The panties here are disgusting."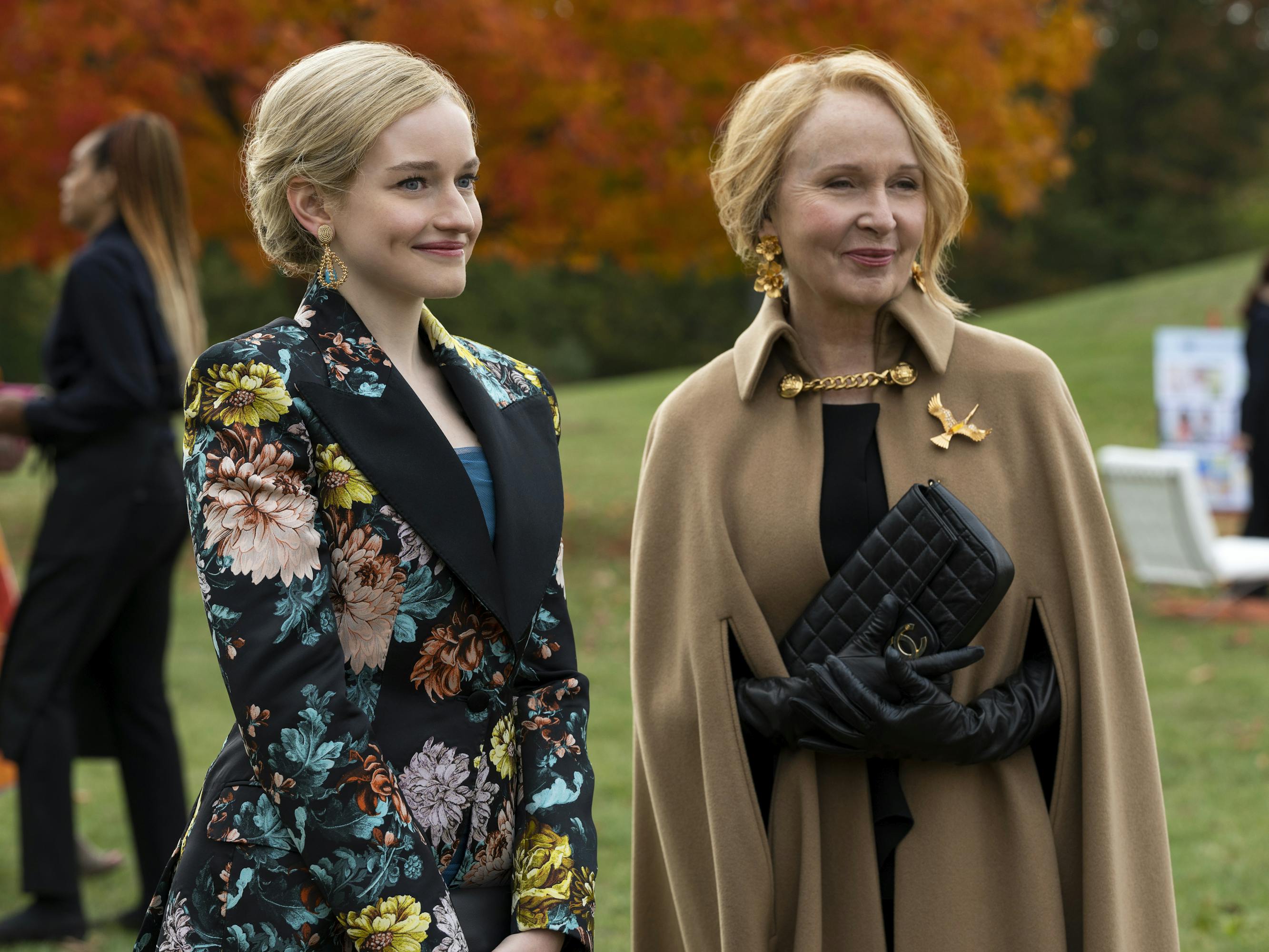 Located about an-hour-and-a-half from New York City, Storm King is an open air museum in the town of New Windsor, nestled in the picturesque Hudson Valley. (For sure you've seen the artist Alyson Shotz's work Mirror Fence on some cool kid's Instagram account.) In the series, Delvey tags along with a friend to a fundraiser at the museum early in her grift.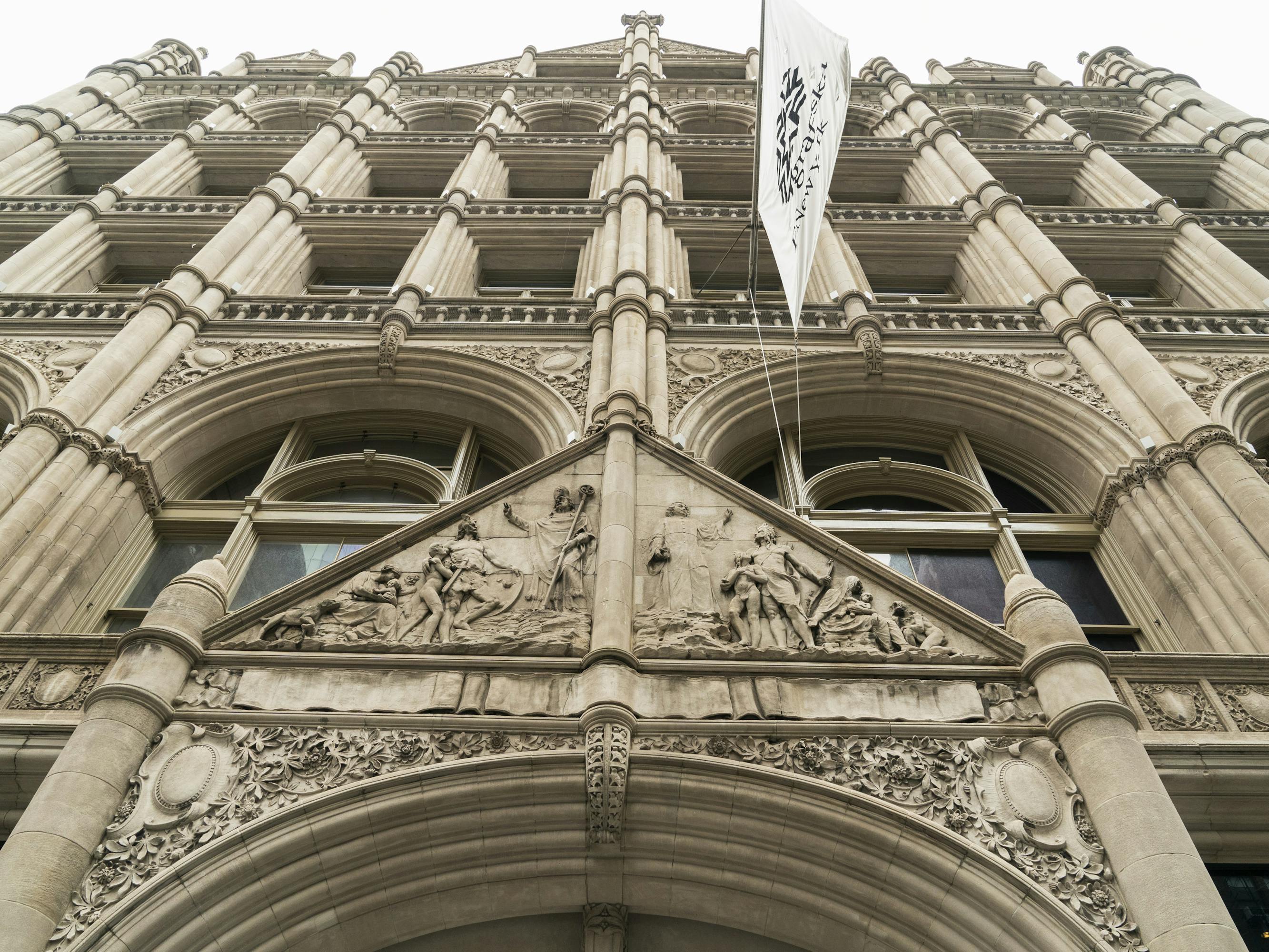 Behold, the mecca of the Anna Delvey Foundation! This address is mentioned many times throughout the series because it's where the fake heiress plans on opening her foundation, which she envisions as being like Soho House–but chicer. This address really does exist. Coincidentally, it's also owned by Aby Rosen. Located on the corner of Park and 22nd Street, the 45,000-square foot, 6-story building was built in the Renaissance revival style by architects Edward J. Neville Stent and Robert W. Gibson at the end of the nineteenth century. Spoiler (ish?): In 2017, the entire building was leased by the Swedish photography museum Fotografiska. Although Delvey insisted on including a German bakery to appease her rich father (who turns out was poor and Russian), the Swedes once housed a delicious second floor cafe called Veronika.
OPEN AIR BERLIN
In the mid 2010s, just as tech investors started living like rock stars, tech conferences like Open Air Berlin became the new music festivals. Tech Open Air, the Berlin-based tech festival that started in 2012, gets a shoutout in an early episode when Delvey's boyfriend, who was a less successful grifter, tells her he's going to Germany "on a fundraising mission." But is he?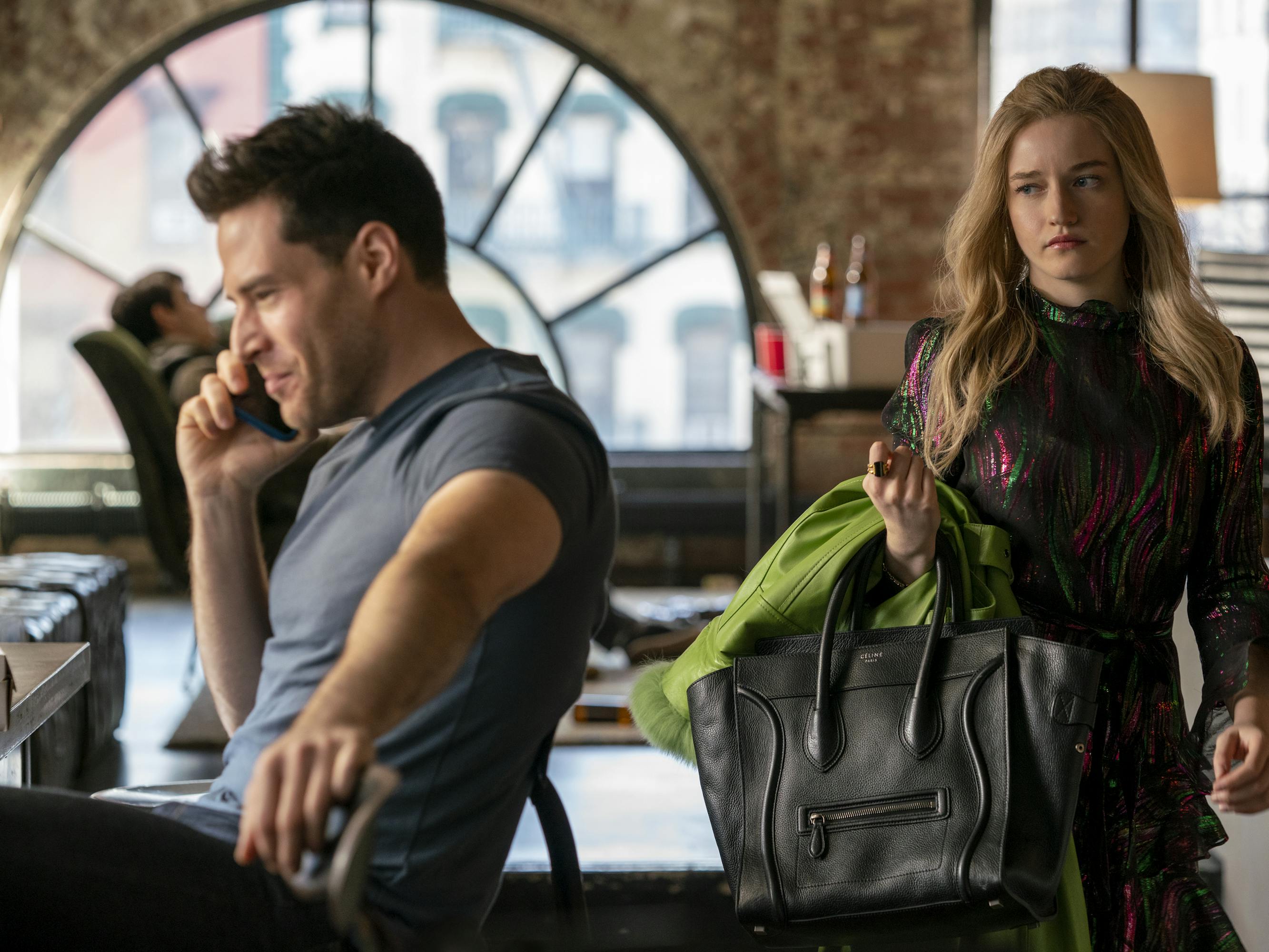 I was thrilled that the punchline of all music festival jokes, Fyre, shows up in Inventing Anna. This ill-fated, fraud-laden live music event (almost?) took place on the Bahamian island Great Exuma in April and May of 2017. Fellow con artist Billy McFarland was the mastermind and, as the series shows, turns out to also briefly be Delvey's roommate. (Sadly, we don't see Ja Rule, who was McFarland's patsy in the operation.) Delvey loses touch with McFarland when she moves out, but we know he would go on to serve time in jail for his role in the Fyre Festival, and then star in at least two documentaries about his rise and fall. Allegedly, he was working on another scam when he was in prison. I wonder why he and Anna don't keep in touch? Collab?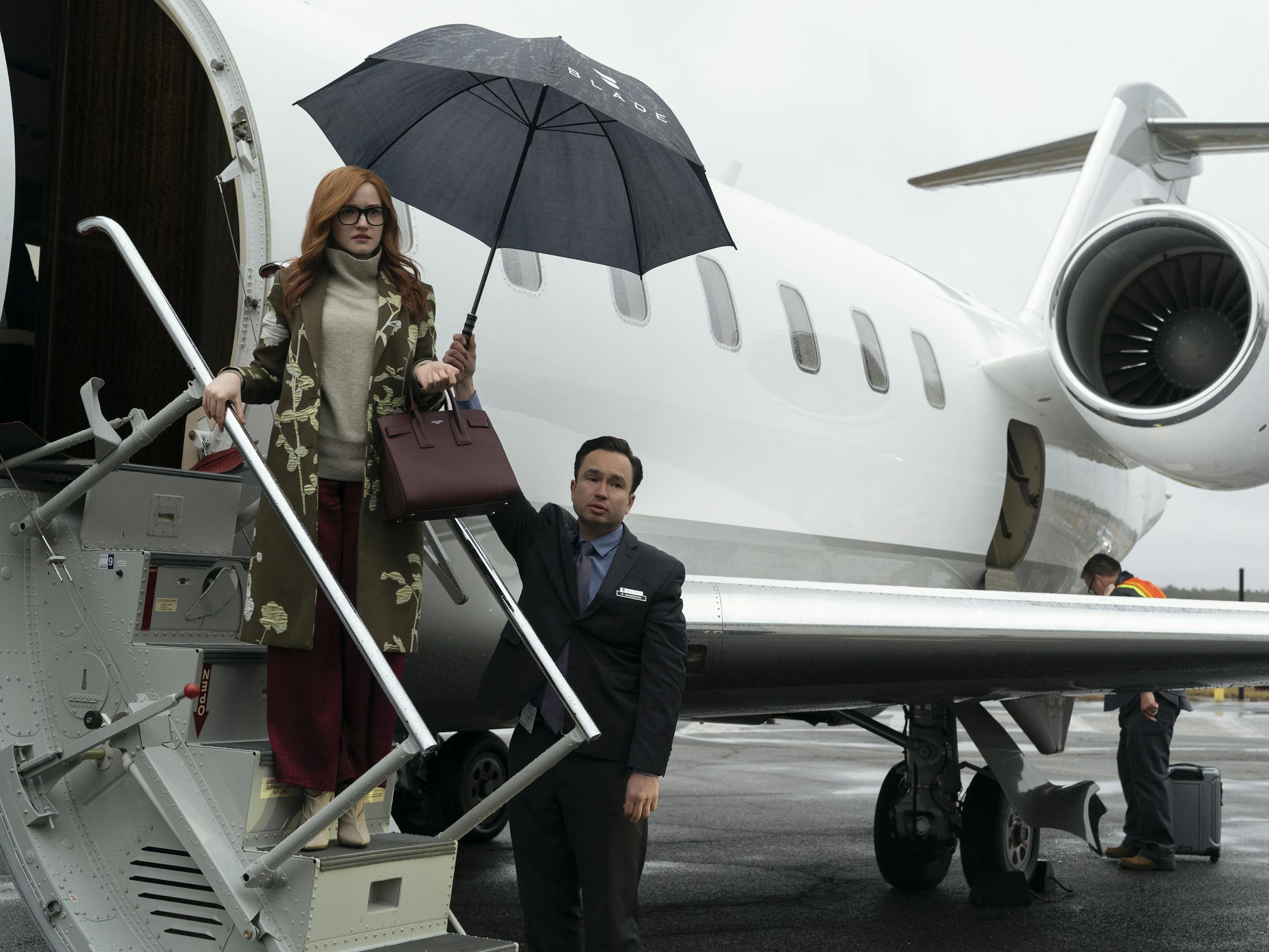 While most of the action in Inventing Anna takes place in lower Manhattan, we do have one thrilling subplot that involves stealing a private jet and one of the world's most prestigious finance conferences that's held every year in the Midwest. Warren Buffett, the billionaire investor who's known as the Oracle of Omaha, is the founder of Berkshire Hathaway and does an annual meeting that's attended by some of the biggest names in finance. The year that Delvey attended, he hosted a private party in the Omaha zoo. Fun fact: The Berkshire Hathaway conference has also been referred to as "Woodstock for capitalists."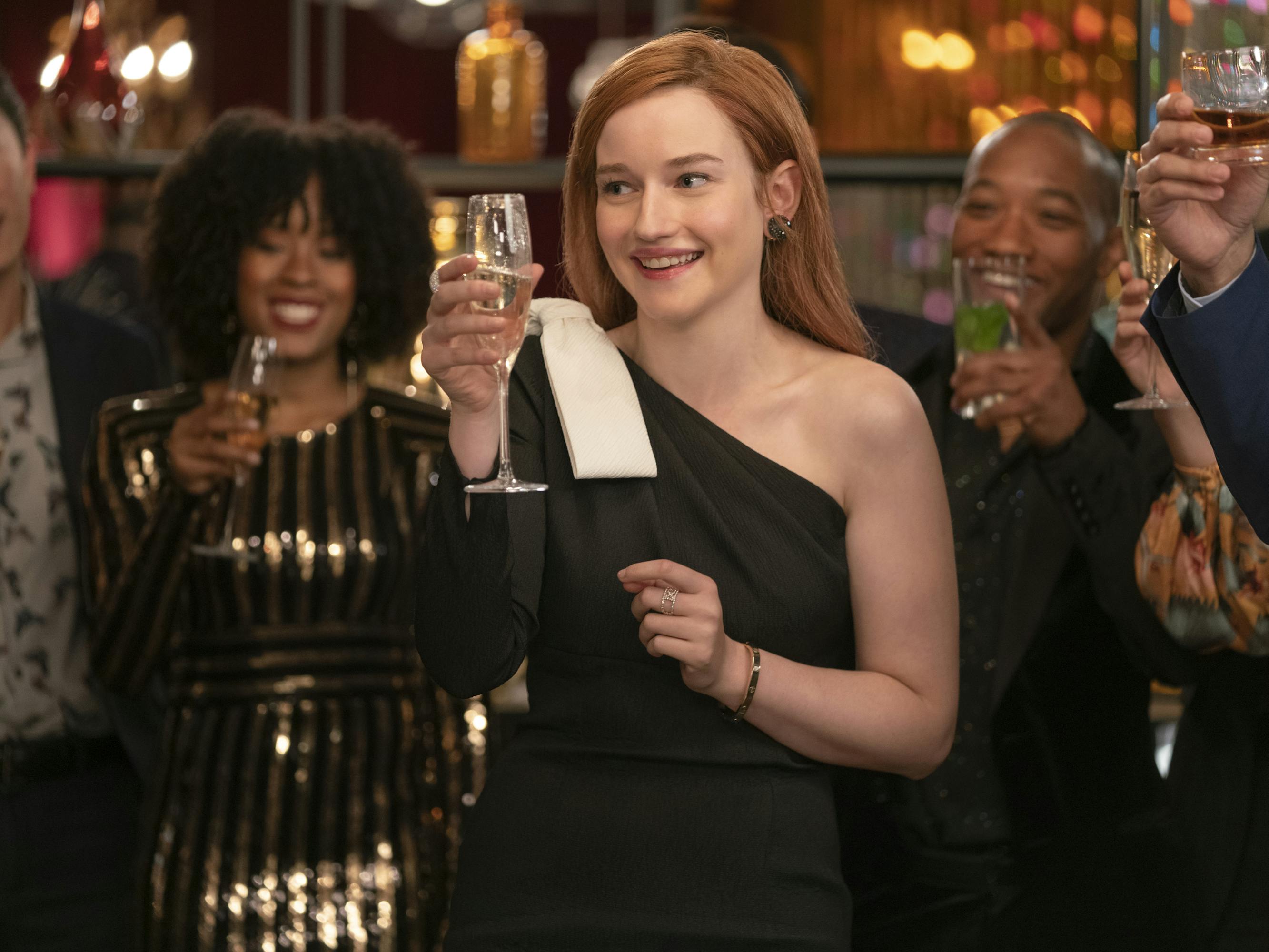 Although this French restaurant's entrance is on Lafayette Street, it's connected to 11 Howard through the hotel's lobby. While Delvey was staying there, she persuaded the concierge to give her the best table to entertain fabulous friends at expensive dinners. When the check came, she'd just put the bill on the tab of her hotel room.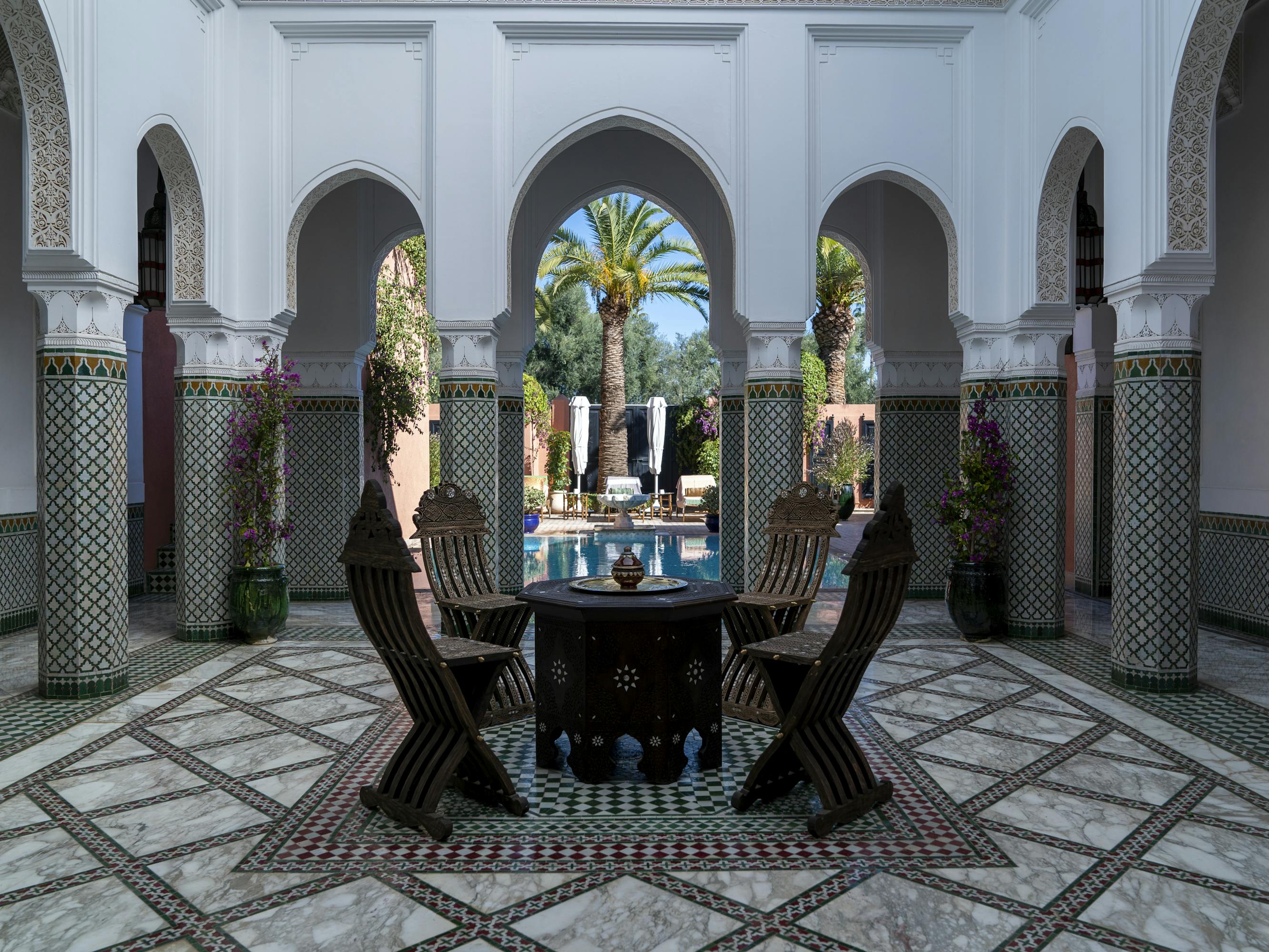 Located in the heart of Marrakesh, Morocco, the 135-room hotel is an oasis of luxury at the foothills of the Atlas mountains. Winston Churchill stayed here. Paul McCartney wrote a song about it. In 2009, I covered its splashy reopening for Vogue, which included guests like Jennifer Aniston and Gwyneth Paltrow. In this show, Delvey decides she needs a holiday, books one of the private riads, and brings along a friend (the aforementioned Williams from Vanity Fair), as well as her personal trainer and a personal videographer. The days they all spent here would go on to inspire both a New York lawsuit and a book by Rachel Williams: My Friend Anna: The True Story of a Fake Heiress.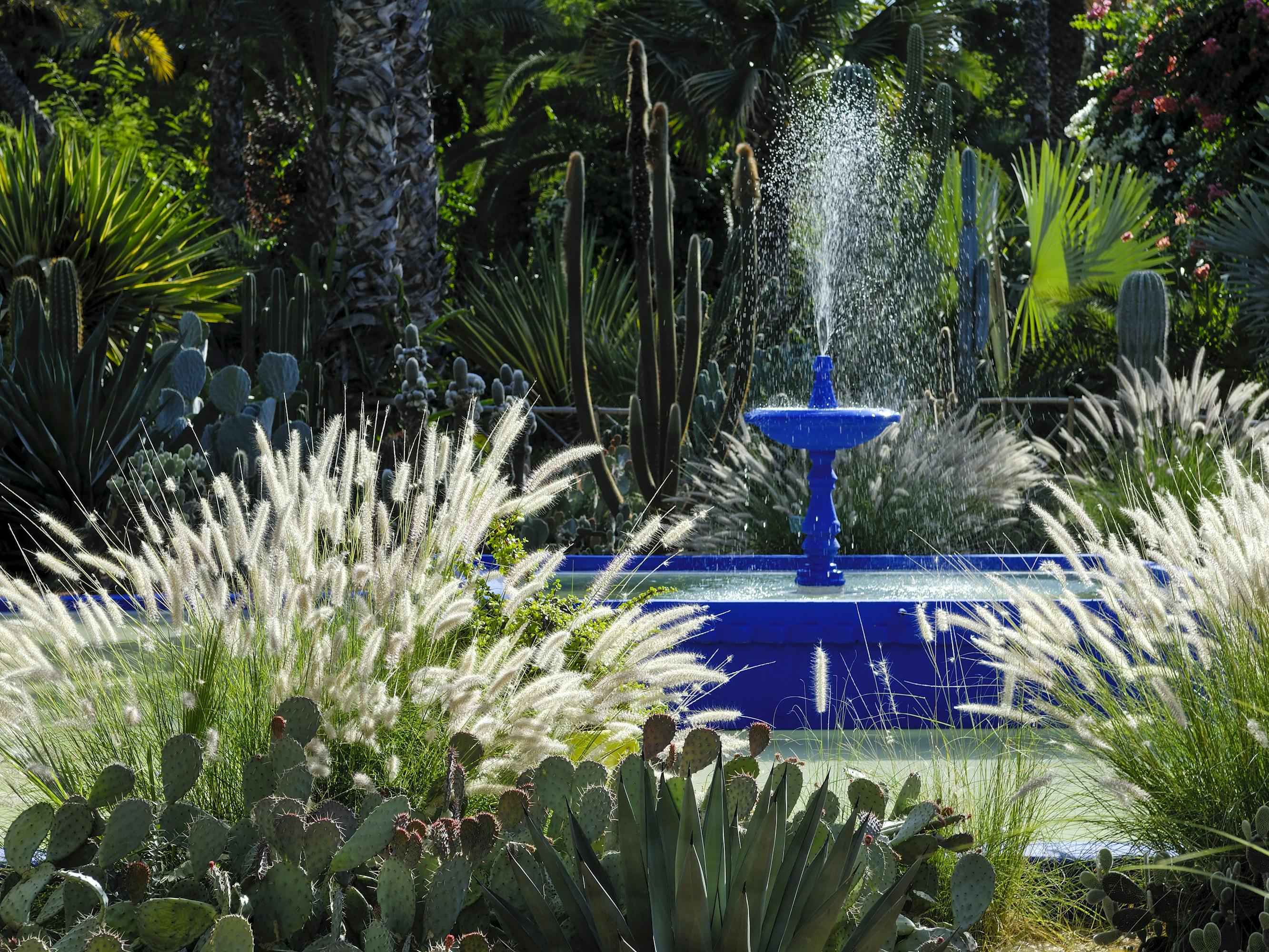 Photo by Francois Goudier / Gamma-Rapho via Getty Images
Originally created by the French artist Jacques Majorelle in the first half of the twentieth century, the two-and-half-acre botanical garden has become a destination for fashion fans around the world. It's full of palms, cacti, jasmine, and weeping willows, though its most noted decoration is the rich royal blue that ties many of its structures together. This was a destination for fashion designer Yves Saint Laurent, who would retreat between his collection debuts in Paris, and where he and his partner kept a house after they acquired and restored the gardens in the 1980s. While it's open to the public, V.I.P. tours can be acquired at additional cost, which becomes a problem in the series when Delvey's cards are all maxed out.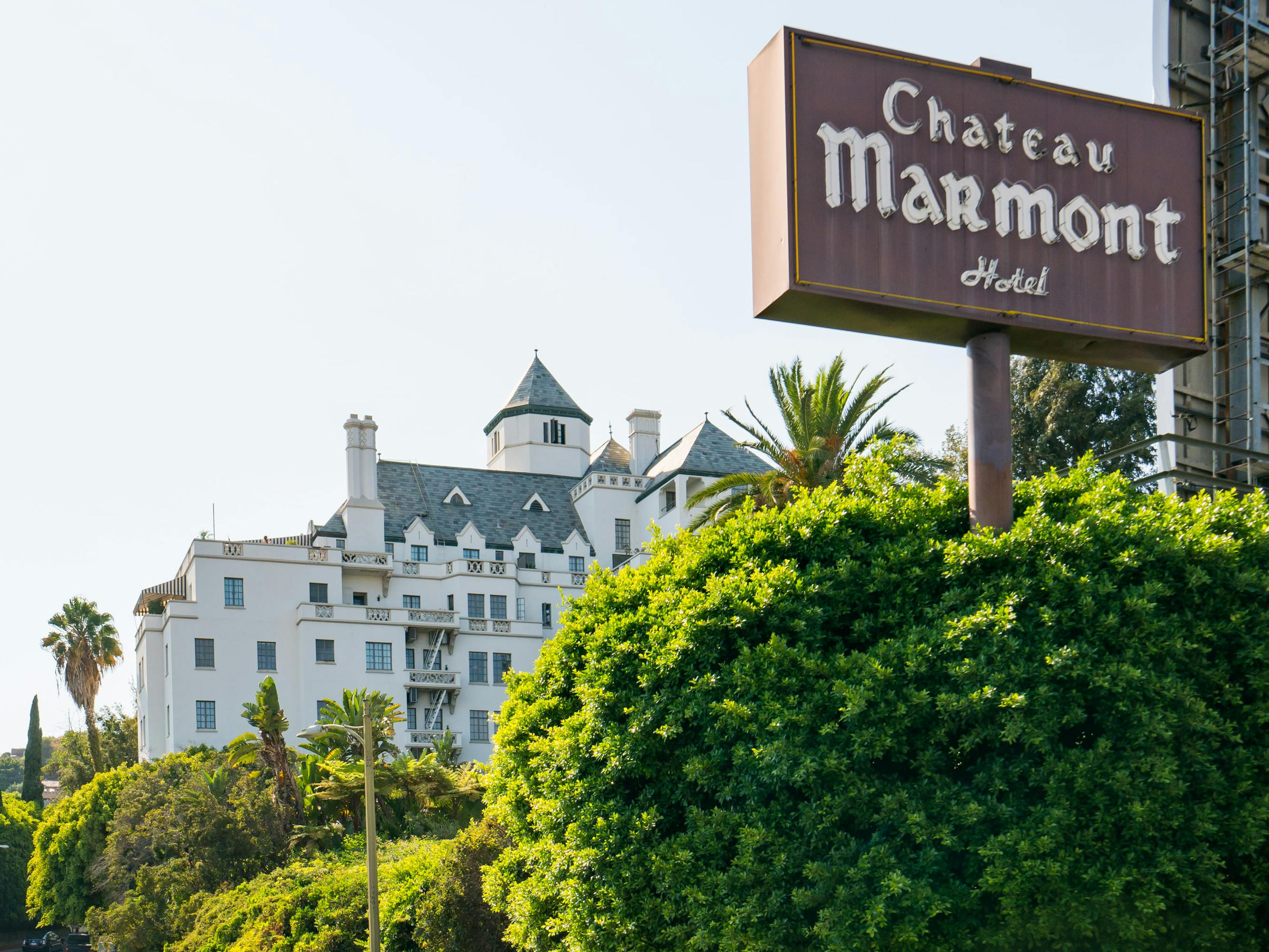 Photo by AaronP / Bauer-Griffin / GC Images
The famous hotel on L.A.'s Sunset Strip has seen its fair share of action. Sofia Coppola set her 2010 film Somewhere in room 59. In 1982, John Belushi died of a drug overdose in bungalow 3. So it makes sense that Delvey would eventually show up at the hotel. Fun fact: Delvey wasn't the only young woman who got into trouble at the Chateu Marmont. In 2012, Lindsay Lohan was accused of not paying her $46,000 room tab.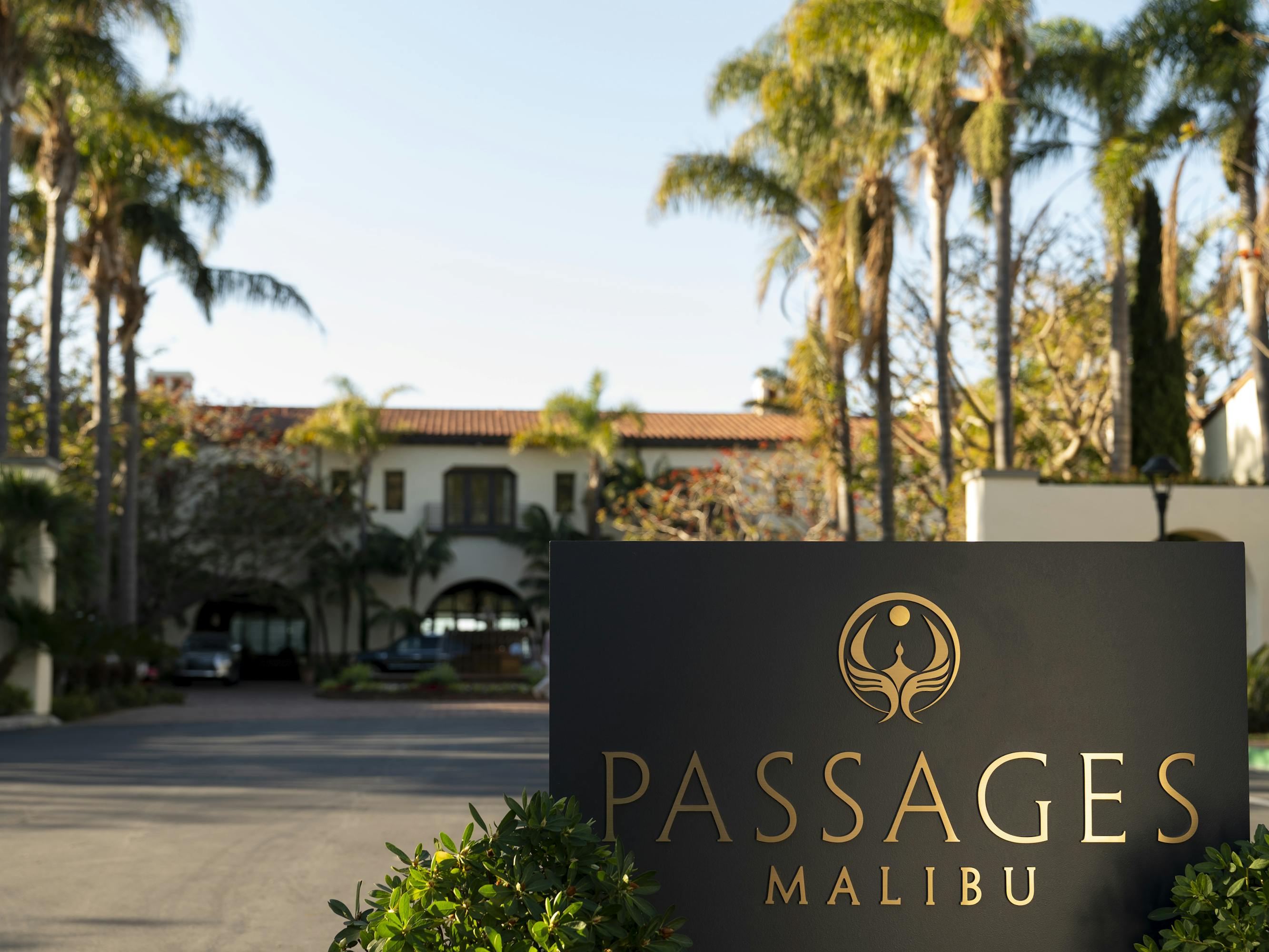 According to its own website, Passages is "the world's most luxurious addiction rehab center." Located on a picturesque cliff of Malibu, it promises to offer 12-step, advanced holistic addiction treatments to anyone who can afford the reported $80,000 to $100,000 a year it costs to check in there. Delvey encounters Passages near the end of the series, though it doesn't seem even rehab is her rock bottom.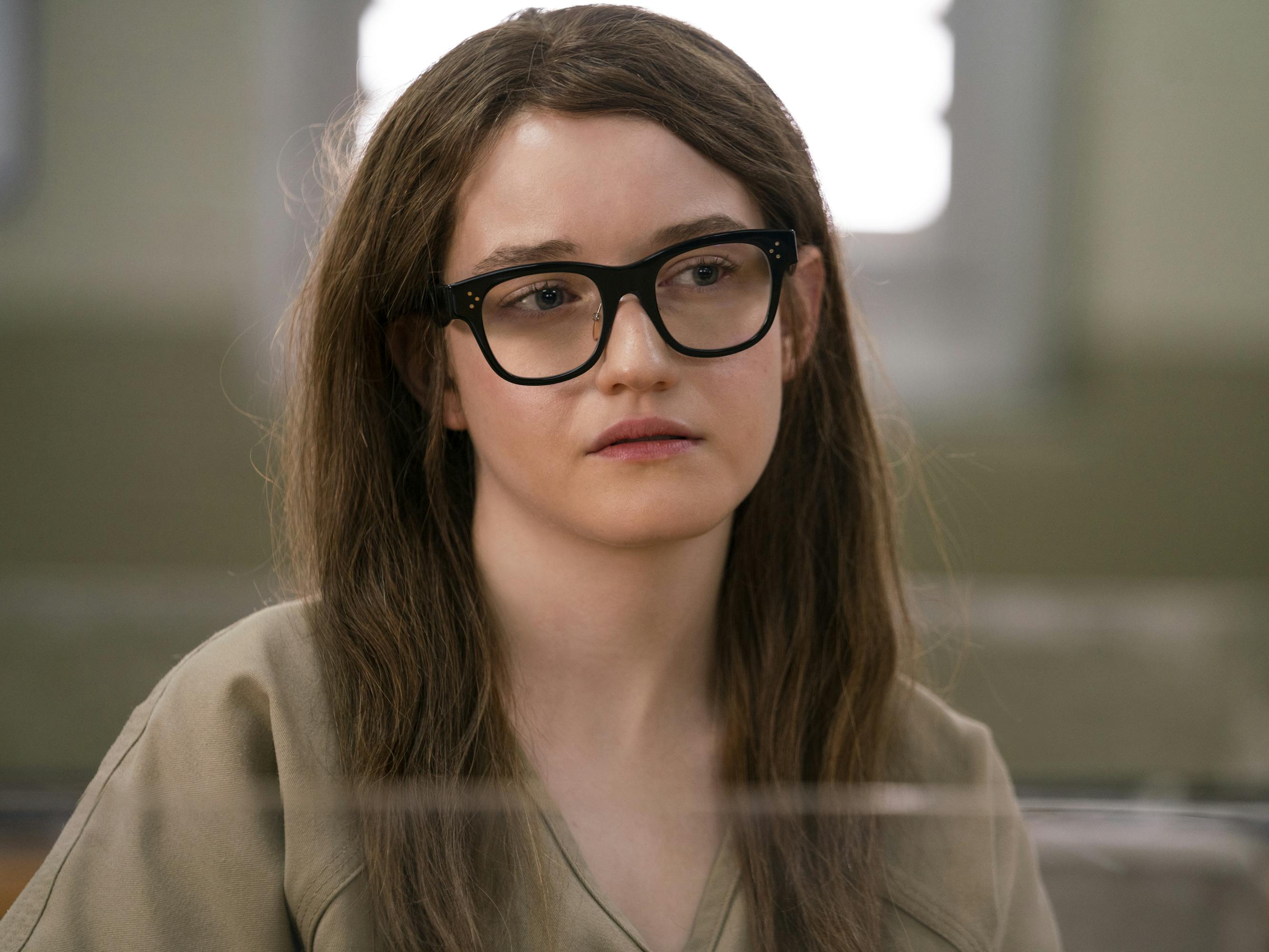 Although Delvey managed to infiltrate many places associated with New York's most stylish set, a large part of the series takes place at Rikers, the 400-plus acre island in the East River situated between Queens and the Bronx that houses New York's main jail complex. Delvey isn't the first famous face to be locked up here: Over the years, Tupac Shakur, Lil Wayne, Sid Vicious, Foxy Brown, David Berkowitz (aka Son of Sam), and even former head of the International Monetary Fund Dominique Strauss-Kahn have all been cuffed here. But we have no word on what they thought of the panties situation.