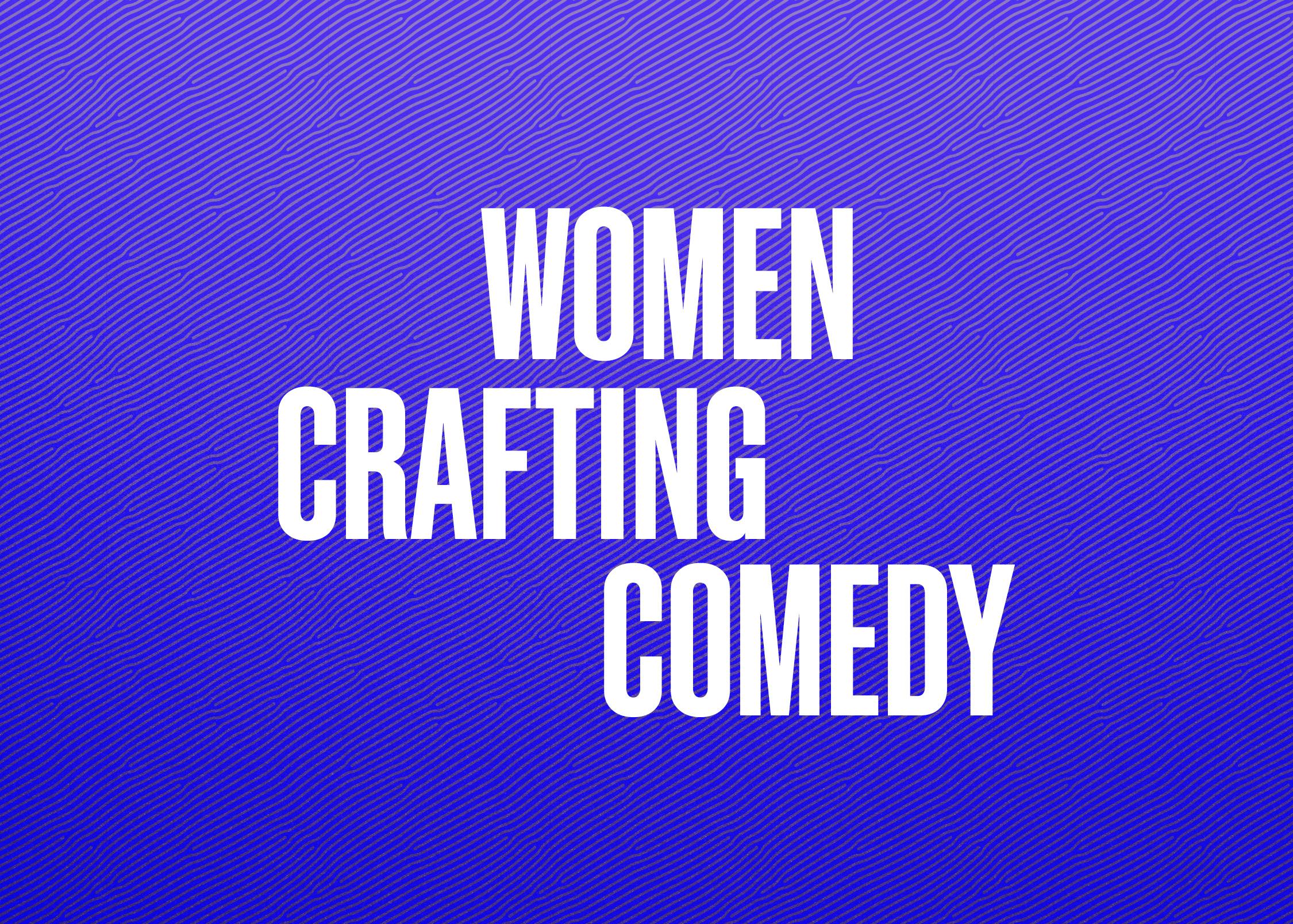 In partnership with Women in Film, FYSEE gathered four of the funniest women in comedy for a panel discussion moderated by editor and podcast host Janine Rubinstein. While the conversation was full of laughs, the women swapped stories about their careers and the groundbreaking shows and roles to which they've been drawn. 

Amanda Peet, showrunner, executive producer, and writer of The Chair was inspired by a younger generation of writer-actors to develop her first series after a lifetime of acting. She also discussed the importance of surrounding yourself with supportive and collaborative people when taking on new projects. "Insecurity doesn't mean that you don't know what you're doing, and it doesn't mean that you're giving up the reins," said Peet. 

Actor Poorna Jagannathan, who plays Dr. Nalini Vishwakumar on the series Never Have I Ever, remarked on the importance of her character as an immigrant mother who not only grieves her recently deceased husband and struggles with parenting but is also learning how to date again with a healthy dose of wit and candor (her love interest is played by rapper/actor Common). "This is my first comedy, so it really was so helpful to have these handles of drama within the show," said Jagannathan of her experience. "We watch Orange Is the New Black and it's like, What genre is it? It vacillates between genres, as does Never Have I Ever."

Beloved actor and comedian Nicole Byer — who's up for two Emmys this year in the categories of Outstanding Host for a Reality or Competition Program for her work on Nailed It! and Outstanding Writing for a Variety Show for her comedy special Nicole Byer: BBW — gave solid advice about always advocating for yourself. "I will always tell you if I'm uncomfortable with something — I will always tell you if something's not working for me," says Byer. "And that has worked very well for me. I'm not difficult. I'm just saying, This is how I work better."

And June Diane Raphael, who portrays June Diane Raphael on Grace and Frankie, meditated on playing a hilarious C.E.O. who is interested in everything besides motherhood: "I really loved Brianna. I really loved the character because she was making so many other choices and none of them were motherhood, but it wasn't an active choice, I guess. It was more, Oh, there are all these other parts of myself that I'm so much more interested in."

All in all, these four very funny and talented people prove that the art of making great comedy is finding just the right balance of the personal and the hilarious. The following conversation with Peet, Jagannathan, Raphael, and Byer has been edited for clarity.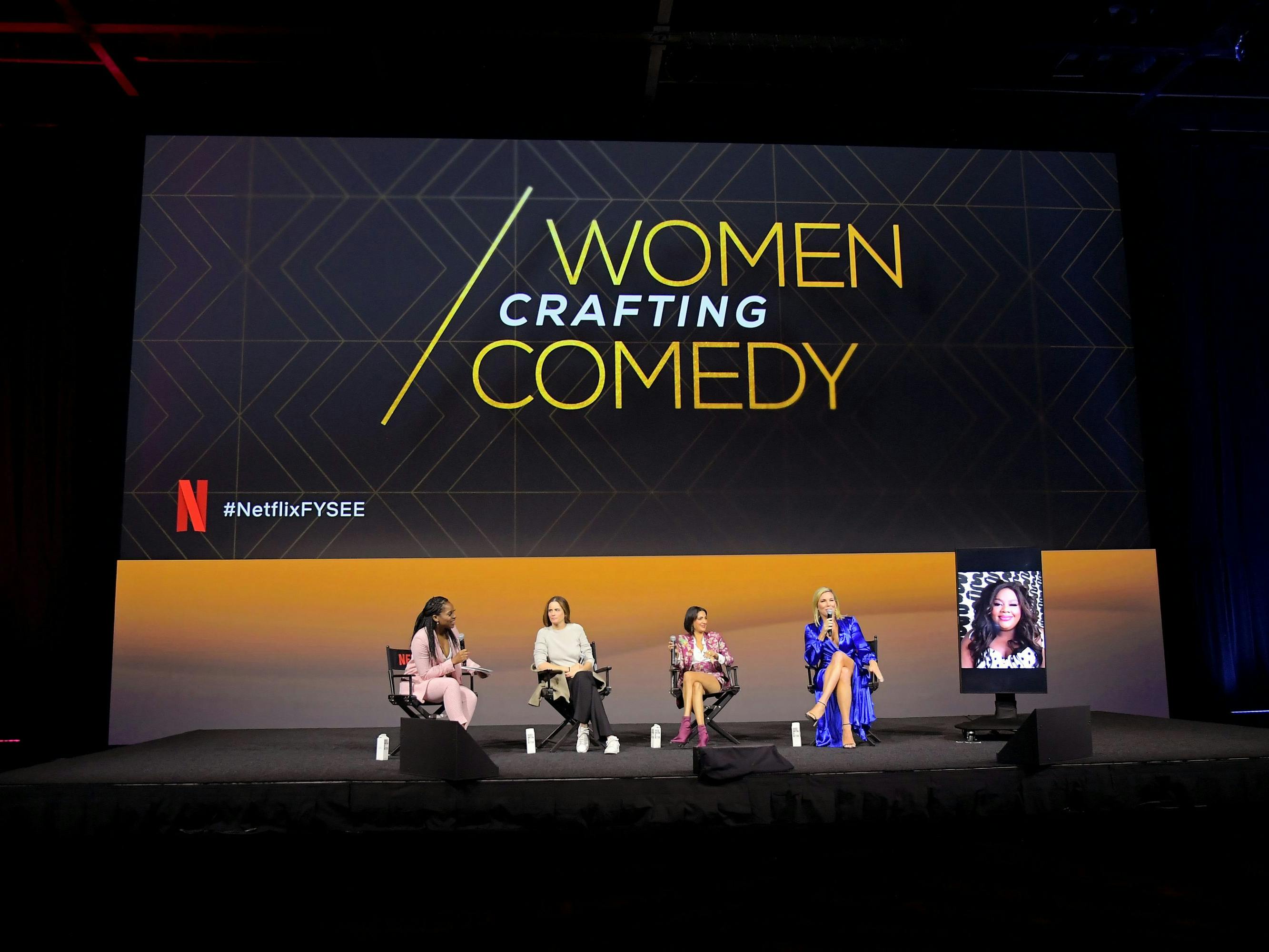 Janine Rubenstein: You are talented showrunners, producers, executives, and actors — all of it. What was that snippet of advice you got when you were starting out in Hollywood that really worked for you? Or if you didn't have a great mentor, which some people don't, what is that piece of advice you give young actresses, producers, and showrunners that come to you now? 

Amanda Peet: I'm 50. So after just acting for a really long time, I think that I started to become inspired by people like Lena Dunham and [others] who are beginning to write their own vehicles and be in more control. So I think my advice would have something to do with like, first of all, nobody knows what the fuck they're doing. The idea that there's an algorithm for how to pitch or how to get green-lit or how to make a compelling story, we should all be so lucky. I mean, it's incredibly difficult, but the only thing you have is your voice, your particular point of view, your particular sense of humor. It took me a really long time to get to a place where I thought there would be anyone interested in that. So I wish for those of you who aren't 50, who are a lot younger, that you should just be more confident as quickly as possible and just fake it till you make it. Even if you're not confident, pretend you are. 

Poorna Jagannathan: I'm 50. It is a lot like what Amanda said, but I learned this lesson very recently. For Never Have I Ever, I got cast first and I had the honor of being in the casting room when the character of Devi, who plays my daughter, was being auditioned. And there were these actors who came in and they were so good at acting this character. They'd been doing it for so many years and they were so funny and so great. Then this girl, Maitreyi, walks in and she is the character. It was undeniable and shocking. What I learned is that a really good casting director will be able to see someone's essence. And it doesn't matter what your outside looks like. I was like, I have curly hair, so it must have been in my hair. It must be the way I look. It's none of that. I believe true casting is a lot like true love. They see more than what's on the outside. It's a brave decision. They need to trust. And it's very particular to you. And so I feel like you just have to believe that the right role will meet you exactly as you are and it'll come.

June Diane Raphael: I love that. Well, I'm only 23, so it's hard for me to relate to my fellow panelists [laughs]. I wish I had something to connect on. It's hard being so young. I feel like people don't recognize that. Actually, I think the piece of advice that still has stayed with me and I think has served me — because I'm on a panel with so many people I love, so I guess I did okay — I remember having an acting teacher tell me that I had to stop doing things right and that he wanted to see me fail more spectacularly. And I think probably a lot of women artists can suffer from this sort of good girl, want to please the director, want to do it right, want to make sure that I stay hired and all of this stuff. I've tried to really push myself to be wrong and to walk away and think, Oh, good. I humiliated myself a little bit today. I tried something that people did not like. I know it sounds crazy, but I do feel like taking up that creative space as a woman, especially on so many male-dominated sets with male technicians, for creative women to share vulnerability, humanity, sexuality, all these parts of yourself can be very challenging to do in certain spaces.
Nicole Byer: Well, first of all, I'm 72.

Raphael: God, who's your dermatologist, Nicole? You look so good.

Byer: I'm full of secrets. I guess I would say the best piece of advice I got was, If one door closes, another one will open. And also, people don't know what they want until they want it. Nobody knew they wanted Melissa McCarthy until Melissa McCarthy broke out. Nobody knew they wanted Insecure until Issa Rae did that web series. Nobody knew they wanted Broad City until they did that web series. So just create your own shit and people will come around to it. And also, always ask for more money. If they have $20 to give you, they have $30. Do you know what I mean? Always ask for more money.

Rubenstein: That part and that part. Now, Nicole, since I got you talking, I want to start with you. Let's talk about Nailed It!, Nicole Byer: BBW, your multiple podcasts, your active stand-up career, all the things. How do you differentiate your comedy? How do you approach different aspects of all these different things that you do?

Byer: Well, Nailed It! is different because it's presentational and I'm hosting, but then also I have to interact with the contestants, so it's a lot of listening. It's very close to improv, which is something I've done for a long time. And then stand-up is delusional; I write things down and hope an audience is going to laugh at it. Podcasting, again, is like listening. I don't film my podcast, because I think it's just an audio medium. And I think it's really rude to be like, Come do this audio medium. Also, I'm going to film you. Do you look good? It's all very different and they're all different facets of who I am, but it's also very similar. The goal is hopefully people laugh.

Rubenstein: Is any one format harder than the other? And then let's include scripted in there as well.

Byer: I'm tired. I like performing and I like working, so I'm different than some people. Some people might have trouble making other people's words their own. I tend to really lean into just asking if I could say something differently to make it truthful for me. I'm a great advocate for myself. 

Rubenstein: Well, Amanda, I'm going to come over to you. In your series, we see Sandra Oh's character, Ji-Yoon, dealing with so much. She's an academic and single mother, has an adopted daughter, is department chair, navigating a complicated relationship, all the things. You are behind this show. What did it take to develop this character that's just so multifaceted and to tackle so many different layers?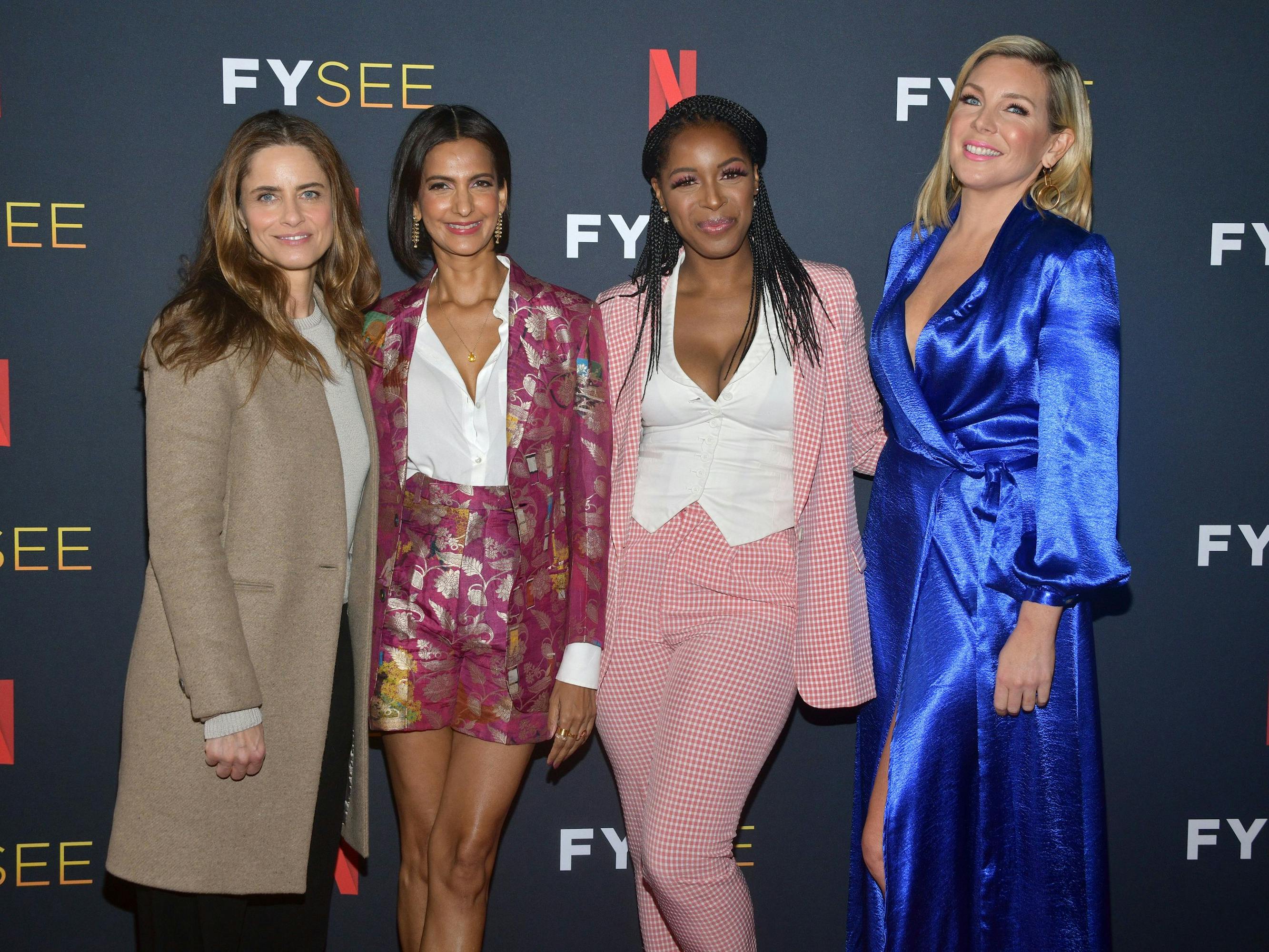 Peet: Well, I usually start out writing for myself. And then once the idea has some traction or achieves some kind of lift-off, I get really bored at the idea of writing for myself and much prefer to think about somebody else. I've been a fan of Sandra Oh's for a really long time. Even when I was in acting class in the late 90s, I saw her in this play at the Public called Stop Kiss with Jessica Hecht. And I was like, Who is that? Because she's one of those women who I feel is really equally strong in terms of comedy and drama. I needed someone who could believably pass as someone who has a PhD in literature, but who could also do a pratfall, so that really limits your choices. But once I had her, we did a lot of pivoting. She had a lot of strong opinions about what she wanted to explore. And we knew that she was going to have an adopted daughter, but we didn't know that she was going to be Latina until we cast her. So we were rewriting, and we were building the bicycle as we were cycling. 

I really am into collaborating and talking things through. So my husband [David Benioff] was a huge inspiration and Dan Longino, who made PEN15, was my director. He's such a beautiful person. I surrounded myself with people, including men, who were very comfortable with my insecurities. So when I didn't know something, I felt like I was with people who wouldn't interpret that as, Ooh, power vacuum. She doesn't know what she's doing.

Instead, everything was just very open and collaborative and there was so much — I know this sounds corny — respect between all of us. A lot of that I got from the Duplasses, from working with them [on Togetherness] and just having that kind of openness. So I always think: Surround yourself with people who are comfortable with your weaknesses and your strengths and who aren't going to punish you, or think that you should sit down because you're not booming forth with this authoritarian energy because that's just not me. And I think for a lot of women it's, Don't lead like men. Be like a woman. 

Rubenstein: Doing away with that whole the bitch rules the room situation. There are a lot of different types of women who rule the room. I love that. Poorna, your character in Never Have I Ever has been through a lot. We saw in Season 1 that she lost her husband suddenly. You're dealing with a teenage daughter. So it's just a very honest portrayal, and I feel like one that has resonated with a lot of people. Take me into creating that character, one that's dealing with grief, while the show is also a comedy. And where does the line fall in terms of what they give you on paper and what you bring to it, be it from personal experience or whatever it is?

Jagannathan: I have to attribute so much of the power of the show to the writing, both Mindy Kaling and Lang Fisher have approached this as . . . I mean, it's a stupidly funny comedy. It is so ridiculously funny. But for me, the comedy actually sits on top of an iceberg of grief. It's a beautiful anatomy of grief as well, but the writing is very, very personal. Mindy and Lang have both lost a parent and the writing really flows from that. Mindy's mother was also her best friend. So the show explores, what does it look like when you not only lose a parent, but you also lose someone who understands you the best? Lang, when she lost her father, her brother got paralyzed — his legs got paralyzed from a kind of psychosomatic situation. And that shows up in the show, where in the beginning Devi's lost the use of her legs. So it's extremely personal.

I mean, even now, when I look at the finale from Season 1, the beach scene, I still cry because it's so beautifully put together. Also, it was their commitment to flipping tropes — the trope of a young Indian girl who is rageful. We've never seen that. A trope of an Indian mother who has lines like, "Pray you get into Princeton. Don't pray for stupid things like world peace." It's a very strict Indian mom trope. But they not only juggle the clash between first and second generation, immigrant and American, they also juggle clashes like desire and grief and belonging.

I've played a lot of Indian moms and I've seen a lot of South Asian moms. We're always the punchline and we're never the plot line. There are always people making fun of us. Immigrant Indian moms are funny, but they've never been dimensionally explored. [For Never Have I Ever] my first costume fitting was amazing. I'm in these sexy outfits. And that's what Mindy and Lang wanted. They just wanted a three-dimensional character who, yes, explores what it means to be a single parent, but explores what it means to have desire and wanting to be seen. And, what does it mean to move forward without moving on? I think it's so beautiful to see that, but it's really the writing, the brilliant writing. By the second episode in the first season, my character had a miscarriage, which was really tragic for her, and it wasn't played comedically at all. So especially initially, as I started to gain confidence doing comedy, it really helped to have these handles of grief and dramatic moments.

Rubenstein: Oh, it's so good. And the spiciness between you and Common last season — I must say, if anyone saw that, clutch your pearls. I want to move on to June with Grace and Frankie. You portray a woman who does not want to fit into that trope of mother and wife and all of those things. And it is so well done on the show and kind of the opposite of your actual life. So talk to me about how it felt to get that script and to know this is the woman that you were going to be presenting onscreen.

Raphael: I think that I'm always drawn to female characters that are kind of demented in their own way and are really rich with contradiction. I told Amanda backstage, one of my favorite performances is her in Please Give, the Nicole Holofcener movie, because that character was so tough and unlikable and lovable. I love women like that. I love them in my own life because I know I contain multitudes of feelings and rage and shame and all sorts of feelings. And I think that, for the most part, we just see a tiny sliver of our humanity. 

Especially when it comes to motherhood, I think that's a really fraught area and people have a lot of — I mean, we're seeing it play out right now — people have a lot of feelings about women who don't choose motherhood. I think it touches on something collectively that is so deeply uncomfortable for people, to feel that women are not fulfilling that role and their primal duty to have children, that when women decide not to, people really have feelings. And I find it fascinating because I think that when we see the George Clooneys of the world — and I know he has kids now, and I don't know if anyone's checking in on him and how he's doing with that — I know that there is this sort of feeling of like, Oh, good for him. When we see bachelorhood and men stepping into their sexuality as older men, we like it, I think, culturally. And for women, it brings up a whole other host of questions.

And yes, I do have children. I love children. I would have all the children in the world, so it's very different. And yet I also understand feeling maternal ambivalence. I understand postpartum. I understand all of the host of not nice and cozy feelings that mothers have. So I just love seeing female characters that get to explore that, so many different underbellies of our experience.