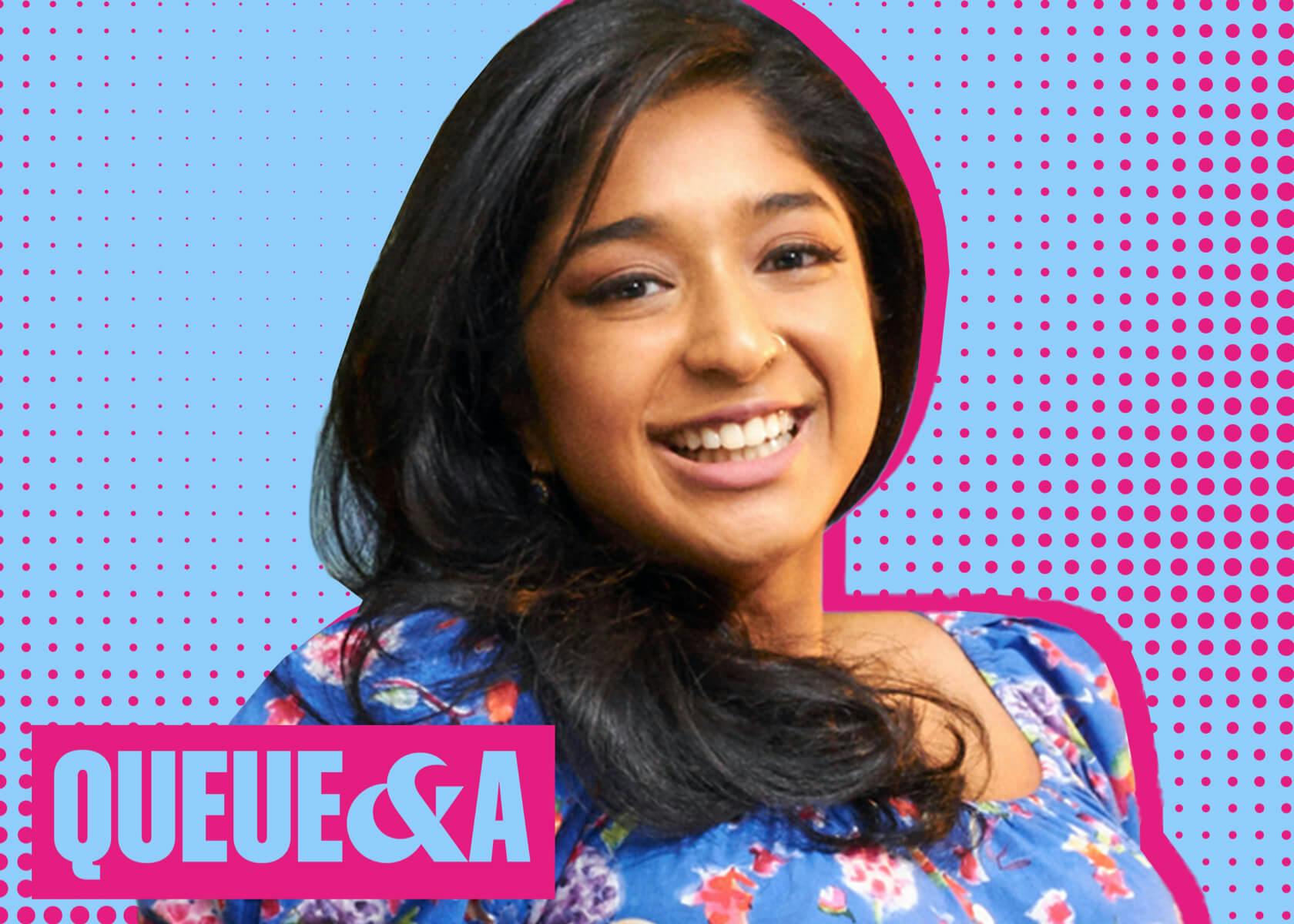 QUEUE & A
Maitreyi Ramakrishnan
Some 15,000 people applied for the role of endearing 15-year-old hothead Devi Vishwakumar, the Indian American girl at the center of Mindy Kaling and Lang Fisher's teen dramedy Never Have I Ever. But it was Tamil Canadian actress Maitreyi Ramakrishnan who got the part. Given her utterly winning performance in the show's hilarious first season — which debuted in April 2020 to worldwide acclaim — it's easy to see why. Ramakrishnan is imminently relatable as the bright if awkward Devi who's reeling from the recent death of her father at the same time she's looking to lose her virginity to the hottest boy in school. With Devi now back for Season 2 — juggling two boyfriends and attempting to keep her temper in check as she embarks on the next chapter of her life — Ramakrishnan continues to shine.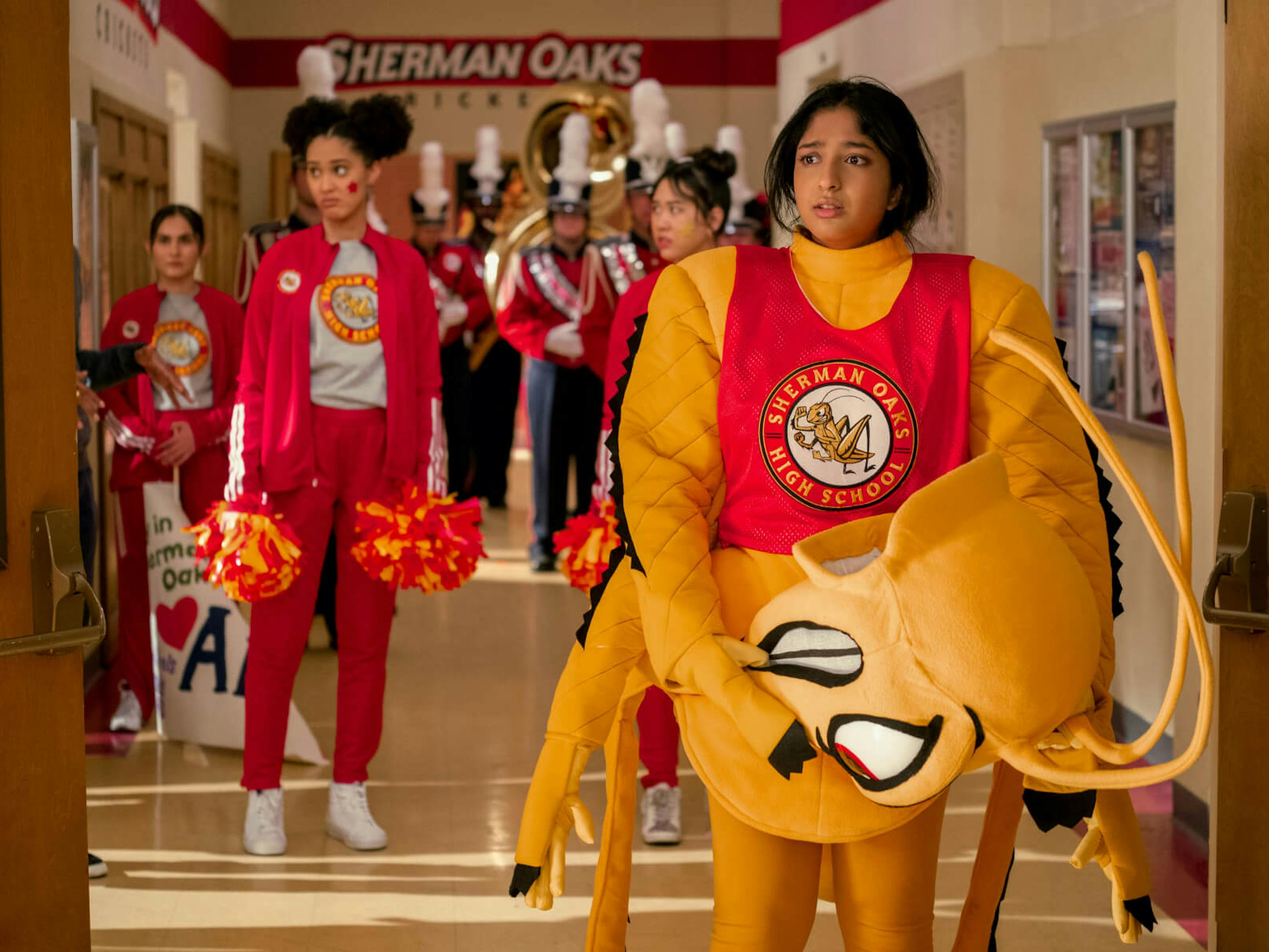 Queue: What was your first role?
Maitreyi Ramakrishnan: My first role was Devi from Never Have I Ever.
What film made you fall in love with acting?
MR: Probably The Breakfast Club because as a kid and in middle school I watched it a lot.
When did you first become involved in Never Have I Ever?
MR: The first step forward in the process was Mindy Kaling's open casting call via Twitter and Instagram. It was my best friend who found it. They sent it to me and said, "Hey, let's do this. It could be fun." I actually have the original conversation that we had after we filmed our self-tape and I said, "Hey, imagine if we go to L.A. — that'd be pretty wild." And then they were like, "Yeah, that could be cool." And I was like, "Hmm, I mean it's not going to actually happen. Actual professional people are doing this, but it'd be pretty cool, right?" I think one day I'll show that conversation to the world. It's pretty funny.
How did you find out you got the role?
MR: Mindy and Lang called me on the phone. My mom, dad, brother, grandma, grandpa, cousin from England who was staying with us at the time, and dog were all around me, and Mindy and Lang were on the phone telling me, "Hey, you got the role."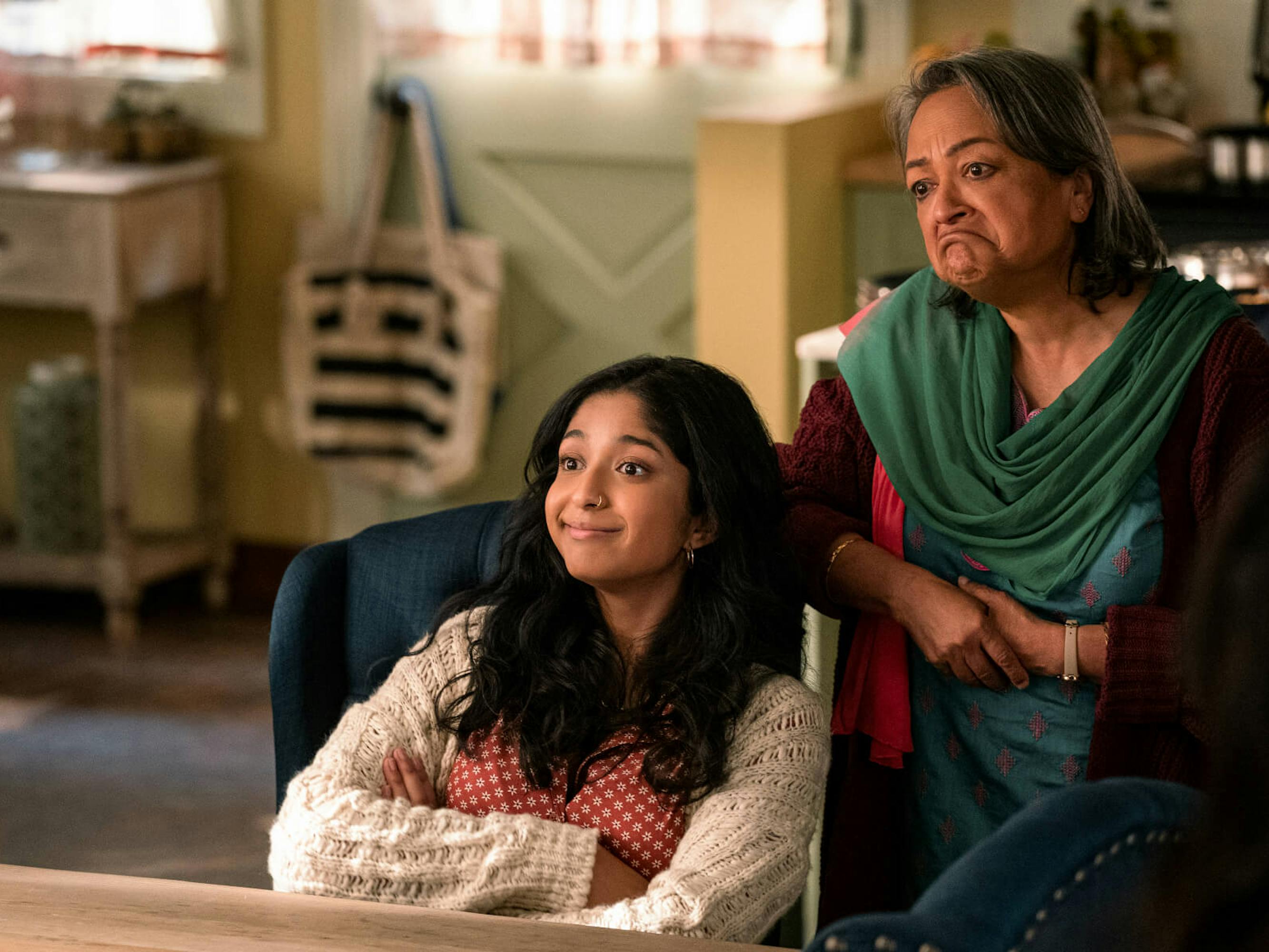 What was it like working with the cast?
MR: I absolutely adore the cast. From the day we met, it was just like family, instantaneously. I have so many individual cherished memories with each and every one of them, and I'm so, so thankful for them. I hope they know how much I love them.
Was there any scene that was challenging or memorable from the filming process?
MR: It would probably be my first ever crying scene, just because I've never cried on command before. And that was when Devi talks to her father, asking him if he thinks she's ugly. I was pretty nervous at first, but we made it through to the other side.
How has your character changed from Season 1 to Season 2?
MR: I think Devi has changed a little bit from Season 1. She's still in a lot of trouble, and a mess all over Sherman Oaks High, and still gets up to shenanigans, but I'm proud of the kid. She's a good kid.
What can viewers expect from Season 2?
MR: The unexpected. For Season 2, I'd tell you to expect everything that you're not expecting because there are so many twists and turns, just like in Season 1, but somehow better. But buckle up for more than just steamy teen romance this season.
What's the last thing that you binged on Netflix?
MR: Aside from the screeners of Season 2 — it's really good by the way — I recently re-watched BoJack Horseman. I love BoJack Horseman so much.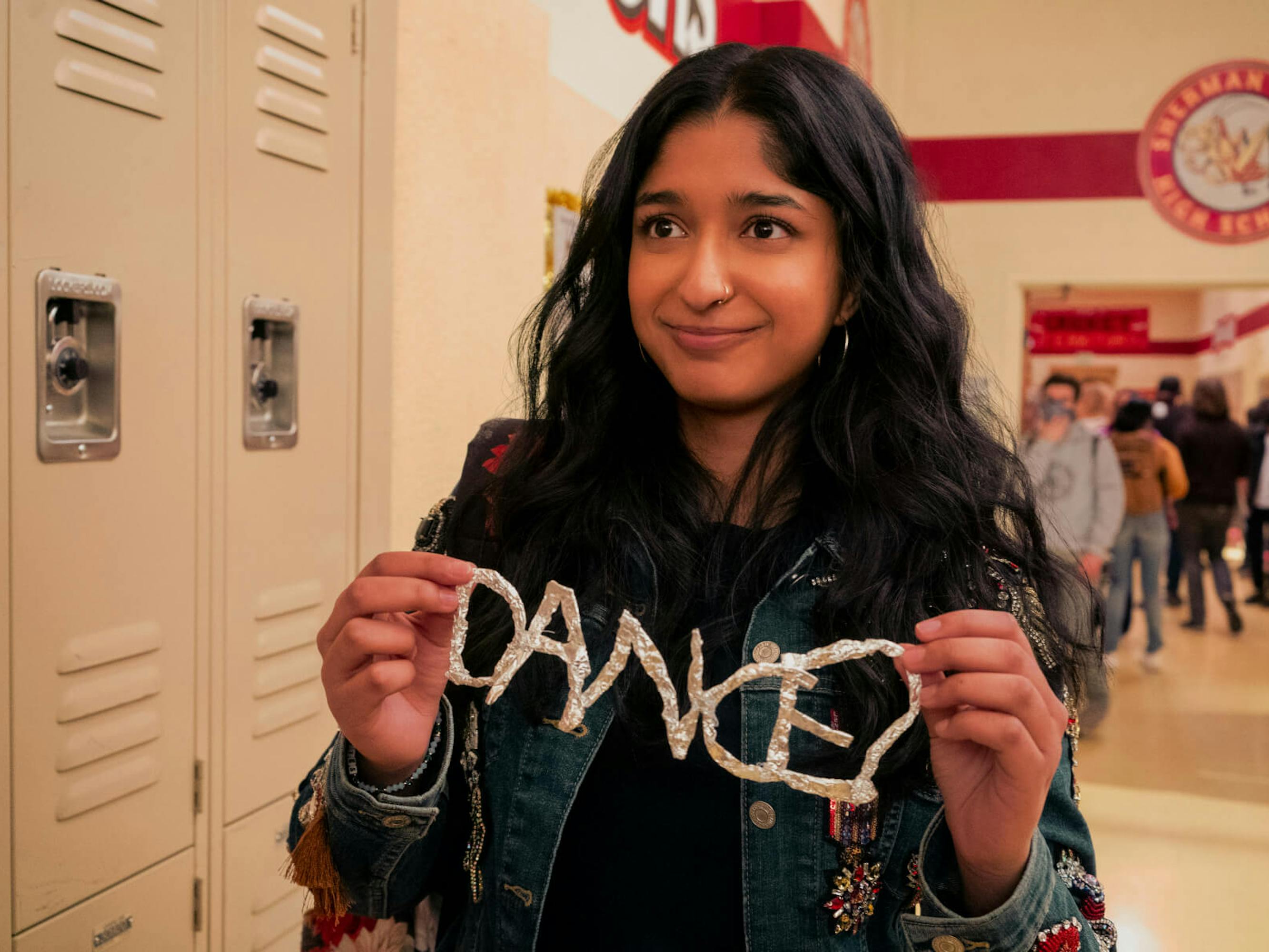 Did you take a keepsake from set?
MR: In Season 2, I actually took something from wardrobe. Don't worry, they were okay with it. They love me over there. This isn't a spoiler, but if you pay really close attention, Fabiola, Eleanor, and Devi all have the same simple "besties" bracelet, and they wear it pretty much the entire season. We decided we should wear it with all of our outfits. So I took one of those home because they actually made four copies of each for us because they knew that we would lose them.
Do you have any passions outside of acting?
MR: Yeah, 100%. I love to play piano, sing, draw, and paint. I definitely am an artsy gal, not a science and math kind of girl. I wish I were, but I don't have the facilities for that.
What food and drink would you pair with watching your show?
MR: While watching Never Have I Ever, have your snack of your choice; you know, you do you. But get some water — stay hydrated, guys. You thought I was going to say something like pop, right? No. Get some water.
What Netflix star from another title do you think could be your best friend?
MR: No shade, but I already have my besties in my own show, Never Have I Ever. I got Lee, got Ramona, got Jaren, and Darren. I got Megan. I got Richa and Poorna. They're all great. I already got my besties.