Production designer Mark Scruton crafts a spooky, kooky setting for the hit series.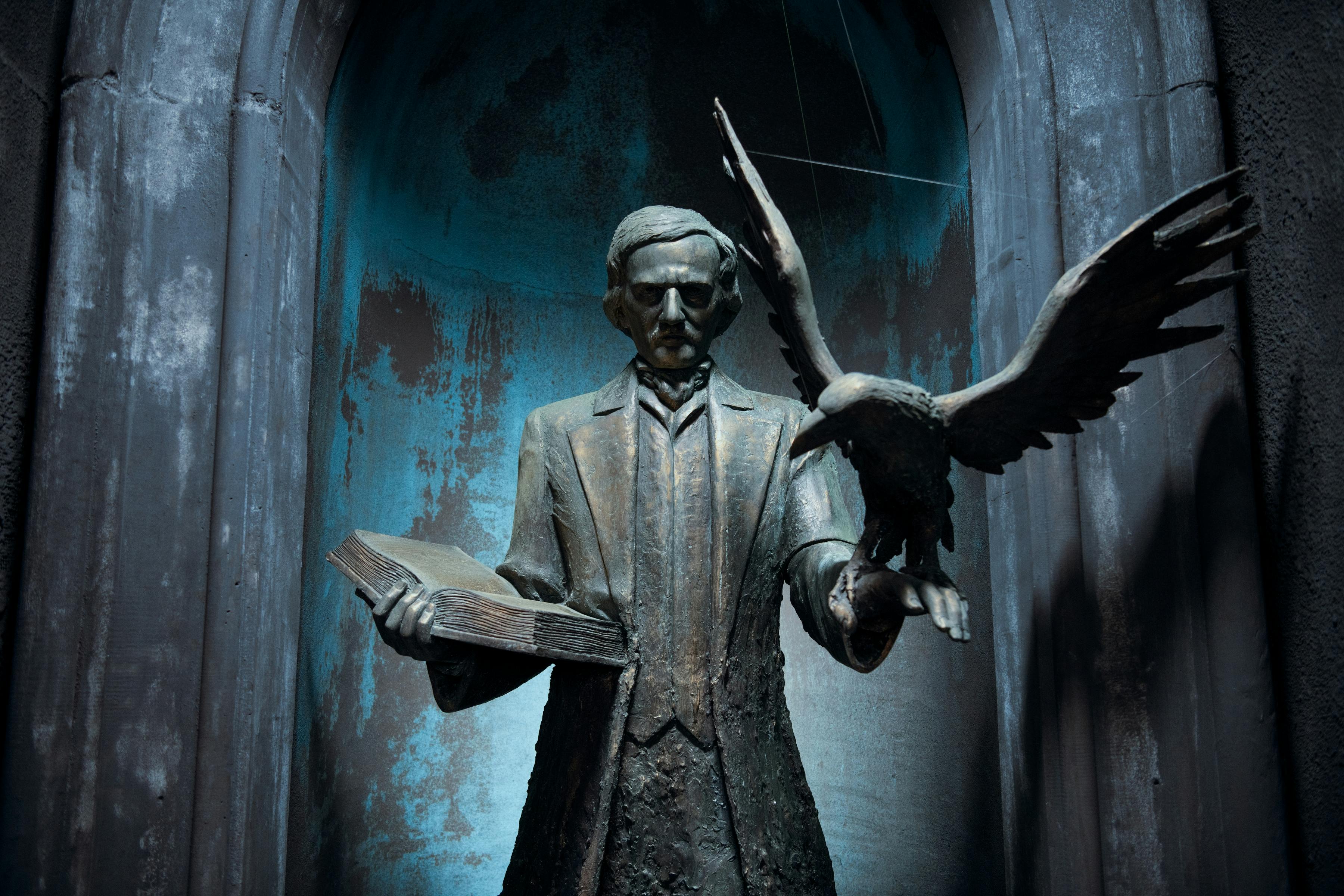 Making of
Wednesday's World
Mark Scruton had a few aesthetic legacies to balance when he was tasked with the production design for Wednesday. Although the Addams family has taken many forms since it was first introduced to the world by cartoonist Charles Addams in 1938, the eight-episode series refreshes the familiar narrative by centering a teenaged version of the eponymous character, played brilliantly by scream queen Jenna Ortega. Created by Alfred Gough and Miles Millar, and produced by Tim Burton, Wednesday follows the iconic pigtailed Addams daughter as she investigates a murder spree while attending Nevermore Academy. "The Addams family has enjoyed so many iterations already, and every time, it reinvents itself," Scruton says. "You can still keep the Addams family vibe and look, but it gives you the freedom to steer it in different directions."
The Addams family's isn't the only gothic visual world Scruton (Gravity, No Time to Die) has to reckon with on Wednesday. Burton, who also directed four of the series' episodes, has been behind some of the most distinct films of the past few decades, like Edward Scissorhands, Corpse Bride, and Frankenweenie, earning him a cult following and two Oscar nominations in his almost fifty-year career. "When you say 'Tim Burton,' you immediately conjure up an aesthetic," Gough describes. "His visual legacy and body of work speak for themselves." In Scruton's hands, Burton's playfully eerie style dovetails instinctively with the Addams family's lineage. "Mark did a great job," Burton praises. "It's like the sets come to life."
By collaborating with Romanian sculptors and art students, who were studying near the Bucharest set location, Scruton crafted a bespoke world fit for the idiosyncratic, macabre characters who inhabit it. Here, the production designer dissects a few specific Wednesday locales and set pieces, and points out any Easter eggs you might have missed.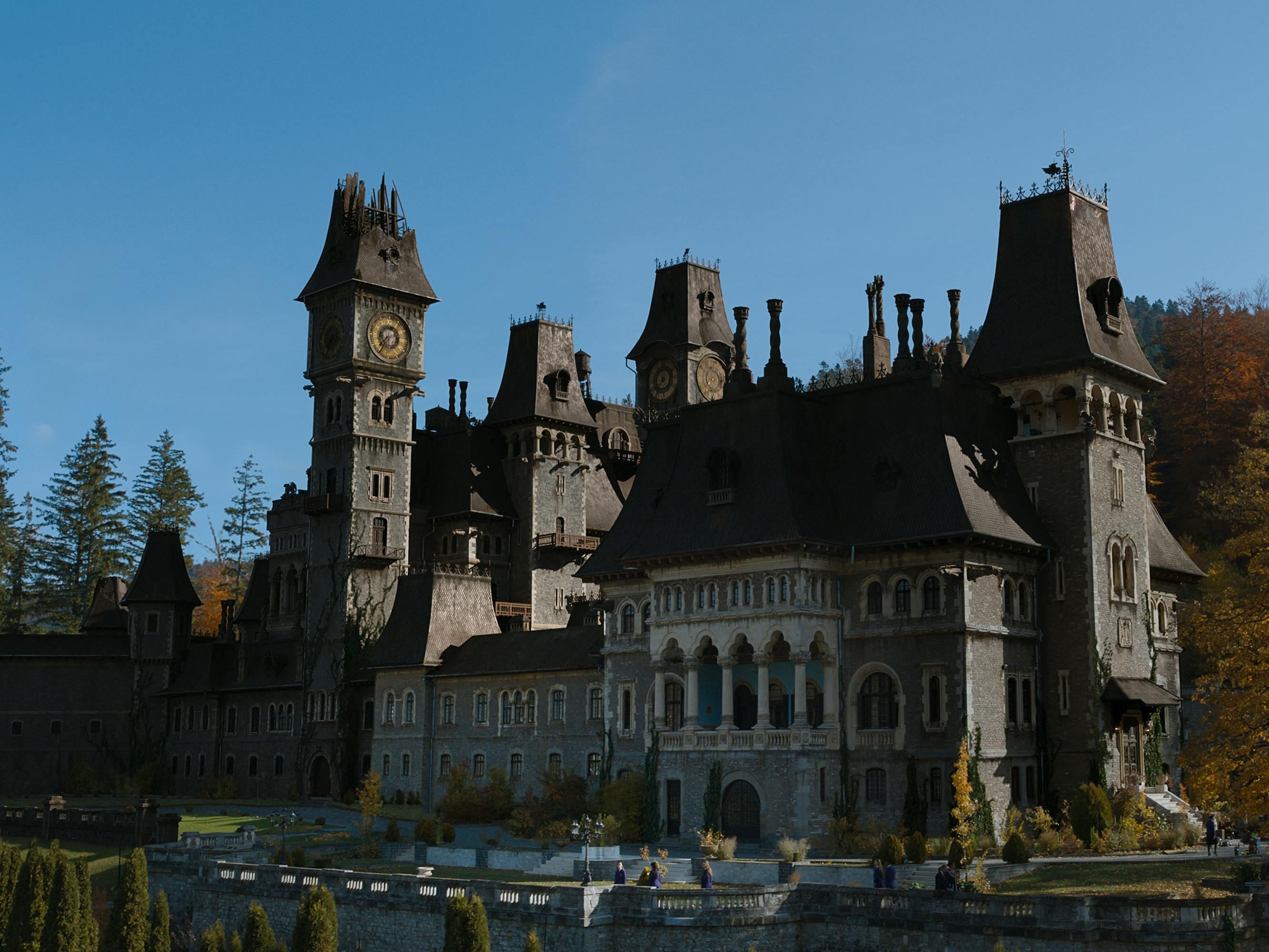 Nevermore's design was intended to reflect its student body: "The building being a mix of architecture — Renaissance and Ottoman influences coming up through Transylvania — mirrored the idea that the students were an eclectic mix of werewolves, monsters, and vampires. It's a balance of that spooky kooky comedy element of the Addams family and the idea that these teenagers are slightly ostracized from the real world and have gone to a place where they can feel normal again."
Balancing Epic Imaginations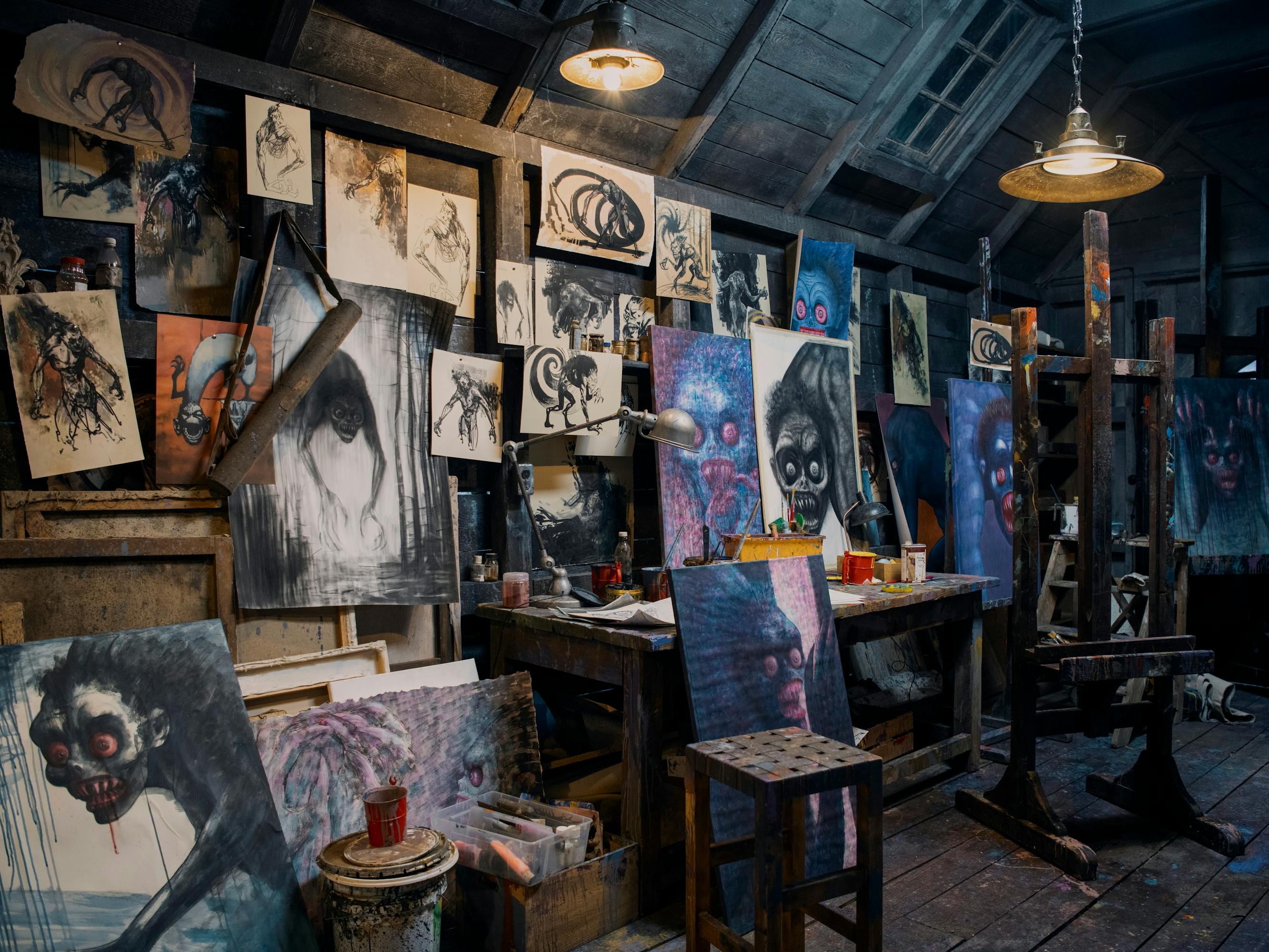 Burton had been a fan of the Addams family long before his work on Wednesday — "My first love was the Addams family cartoons and drawings," says the director — so it made sense that the lore seamlessly translated to Burton's delightfully eccentric visual aesthetic. "So many of [the Addams family] plot lines, stories, and characters already epitomized the Tim Burton ideas we've come to know — outsiders fighting against over-stylized systems," Scruton says of reconciling the two worlds. "We didn't set out to design Tim Burton sets; that's where the story led you."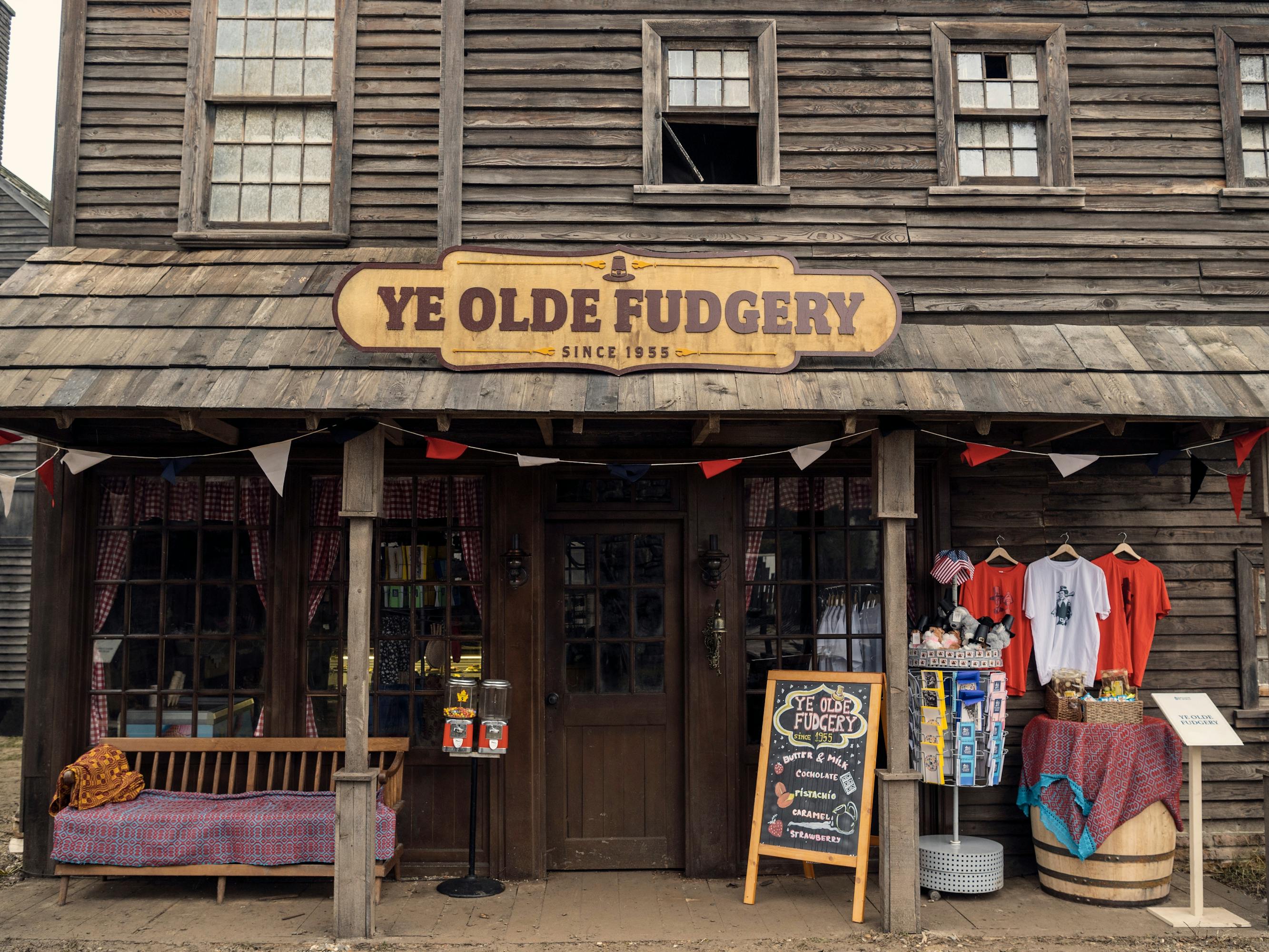 The eight episodes of Wednesday sneak in many aesthetic and narrative references: "There are a lot of Tim Burton Easter eggs hidden amongst the taxidermy and weather vanes. The front angle of Nevermore [bears] a similarity to the Addams family's house. We have a stuffed bear that resembles the one in the original TV show. If you look at the portraits in the Nightshade Library, there are nods to Addams family history and Cousin Itt. If you look around Jericho, there's a florist shop, a thrift store, and a cobbler's shoe shop that are all taken straight out of Charles Addams's original illustrations. Because we were designing it from scratch, we could build [Easter eggs] into the architecture of the place. We were always trying to tie it back
in and give the feeling of an expanded universe and expanded world."
The Addams Family's Limousine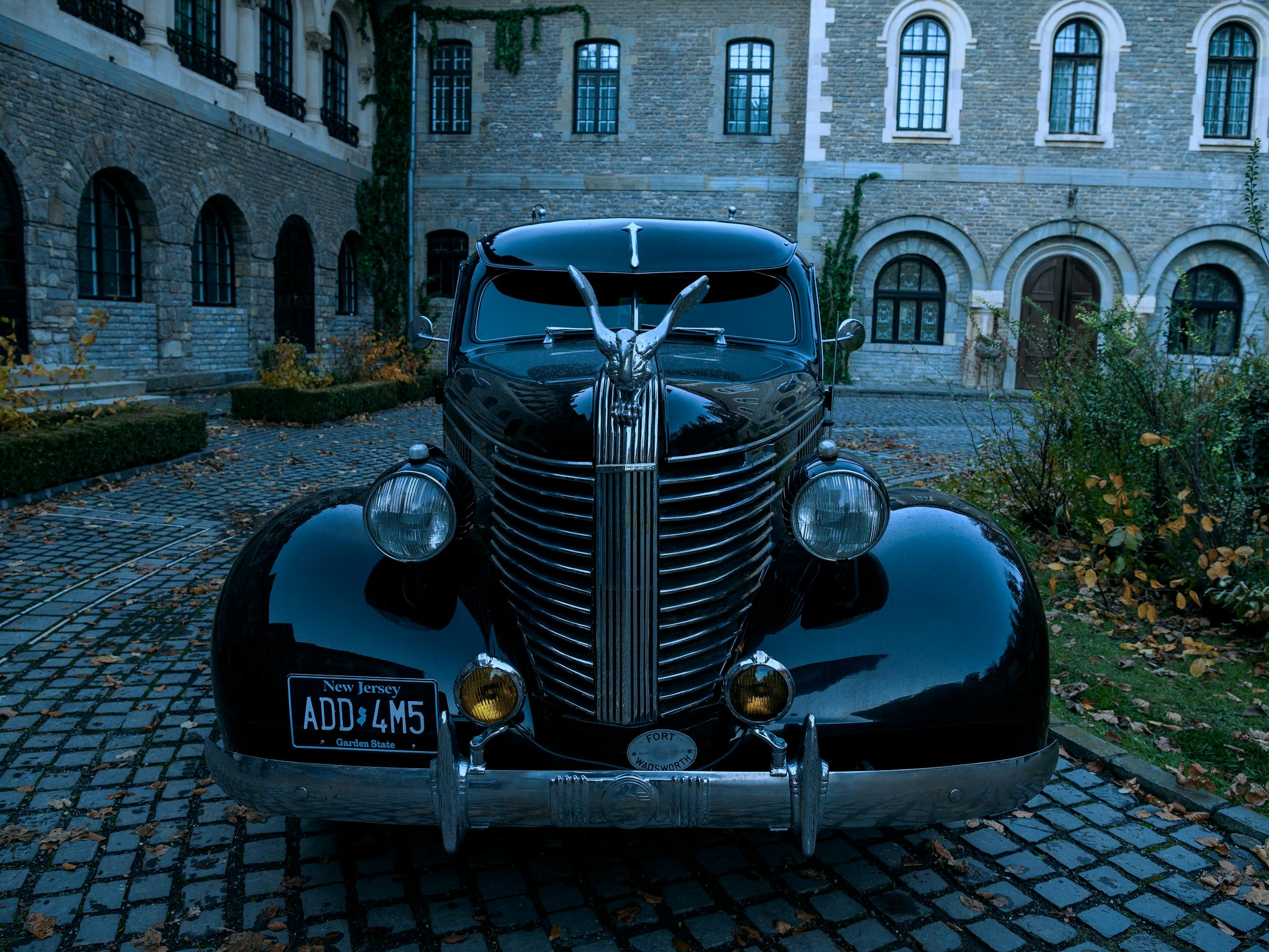 In the first episode, Gomez (Luis Guzmán) and Morticia (Catherine Zeta-Jones) excitedly drive their "little storm cloud" to their alma mater in a glamorous red-velvet-upholstered car. "The Addams family's limousine was custom built," Scruton says. "We wrote up a whole bunch of different vintage cars, and between Tim, Al, and Miles, we chose one. Then we cut its pieces and built our own version, and it turns out it's quite an awe-inspiring piece of machinery.
Enid and Wednesday's Dorm Room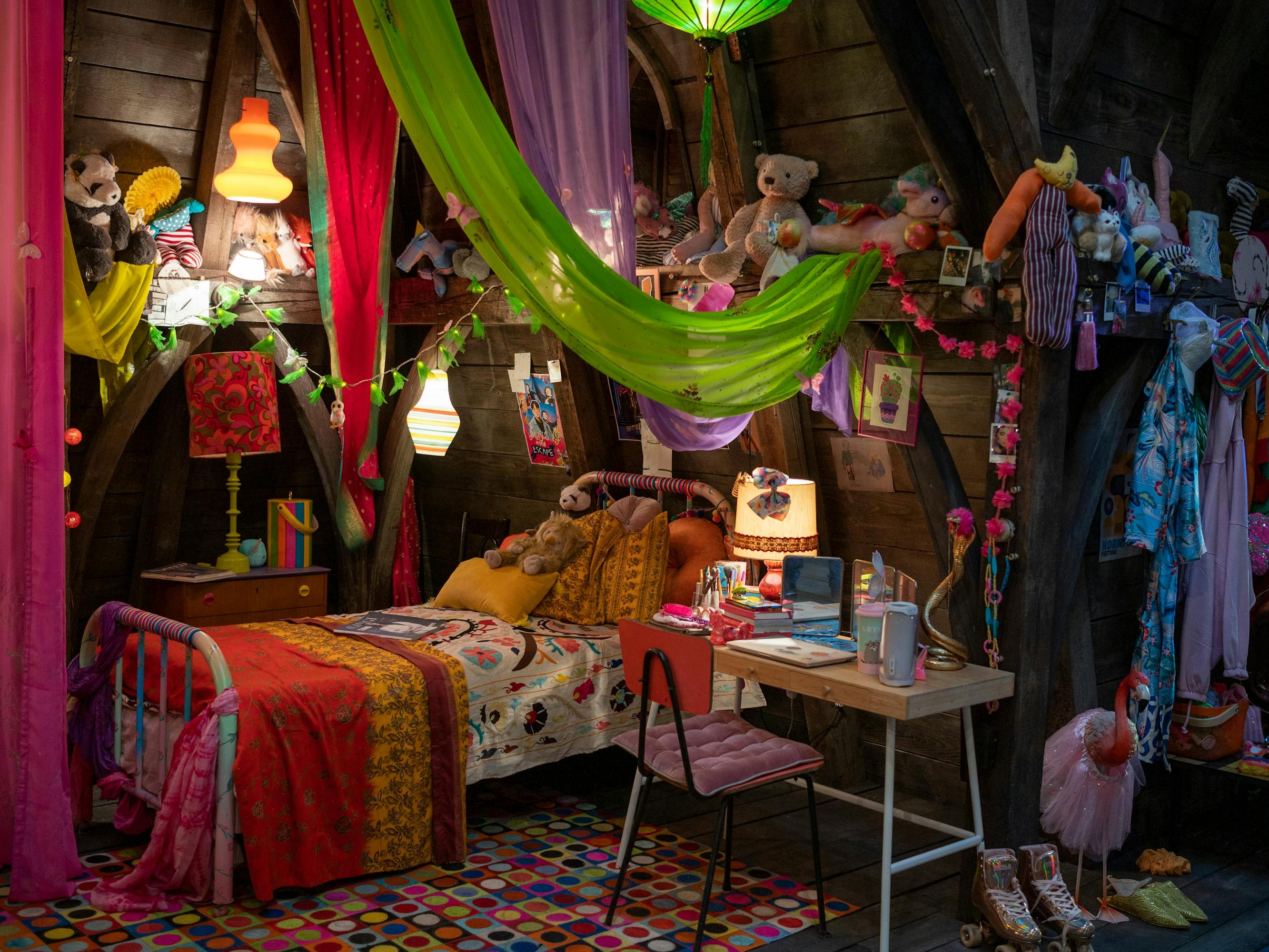 With Enid Sinclair (Emma Myers) and Wednesday's room, there was a lot of pressure to capture the protagonists' diametric essences. "What we are trying to get across is this idea of acceptance, and it's examined in a microcosm with their room," Scruton says of the shared space. Enid and Wednesday's dorm room was completely bespoke, which was only fitting for such a distinctive duo. "All the timbers we used to build the roofing were sourced, original antique stuff from old barns. We even went up to Cantacuzino [a castle in Romania] and cast the brickwork off [of] it, so that the interior brickwork was the right one."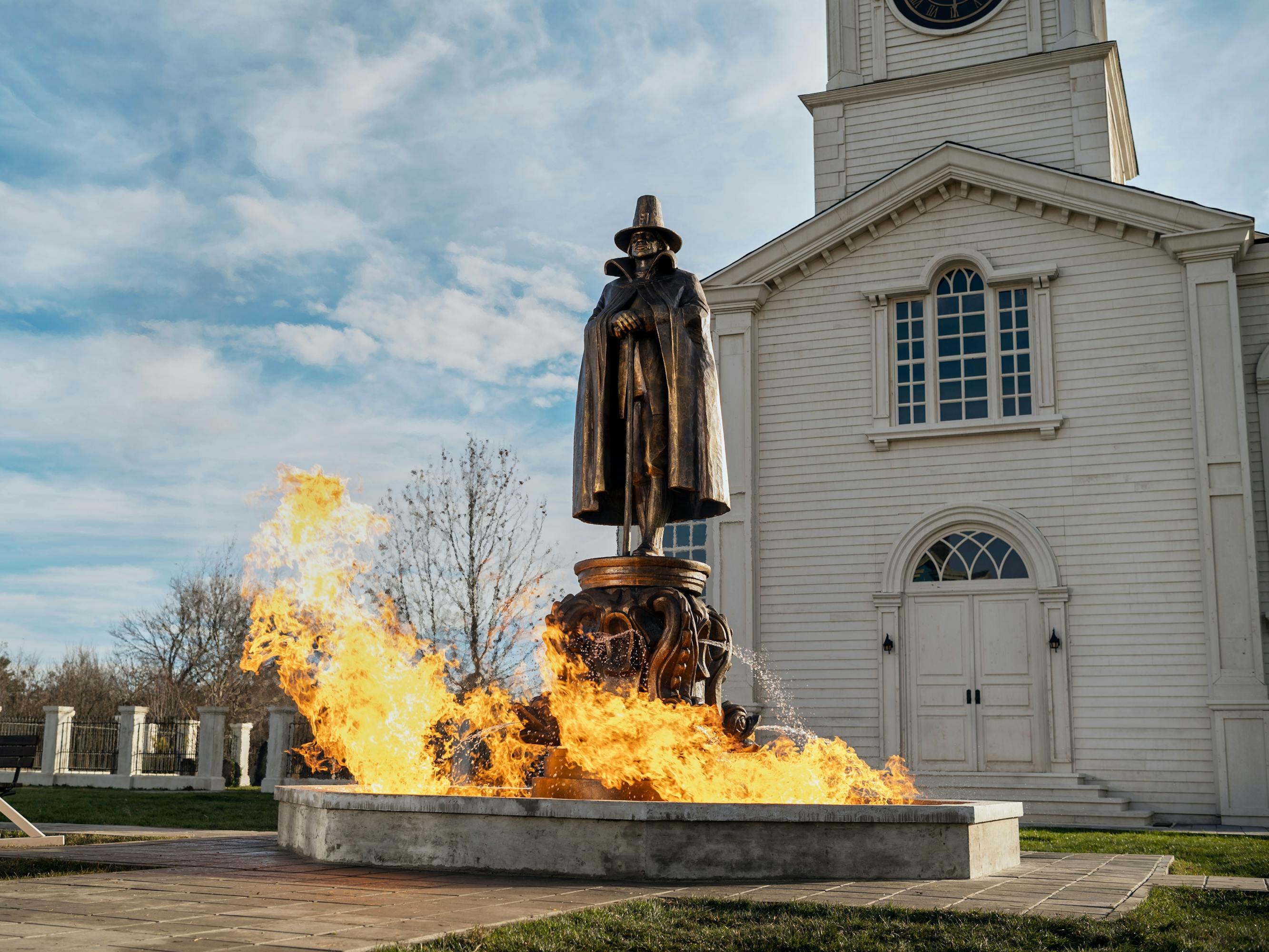 Although the production team built the entirety of Jericho on location in Romania, the muse for the small town was very all-American. "The inspiration for Jericho came from the archetypal New England model town," Scruton says of the set, pointing to the steeple on the church. "We tried hard to make it a direct contrast to Nevermore: Nothing is dark in tone, so when Wednesday goes there, she always pops. Jericho always feels a little bit too perfect in many ways."