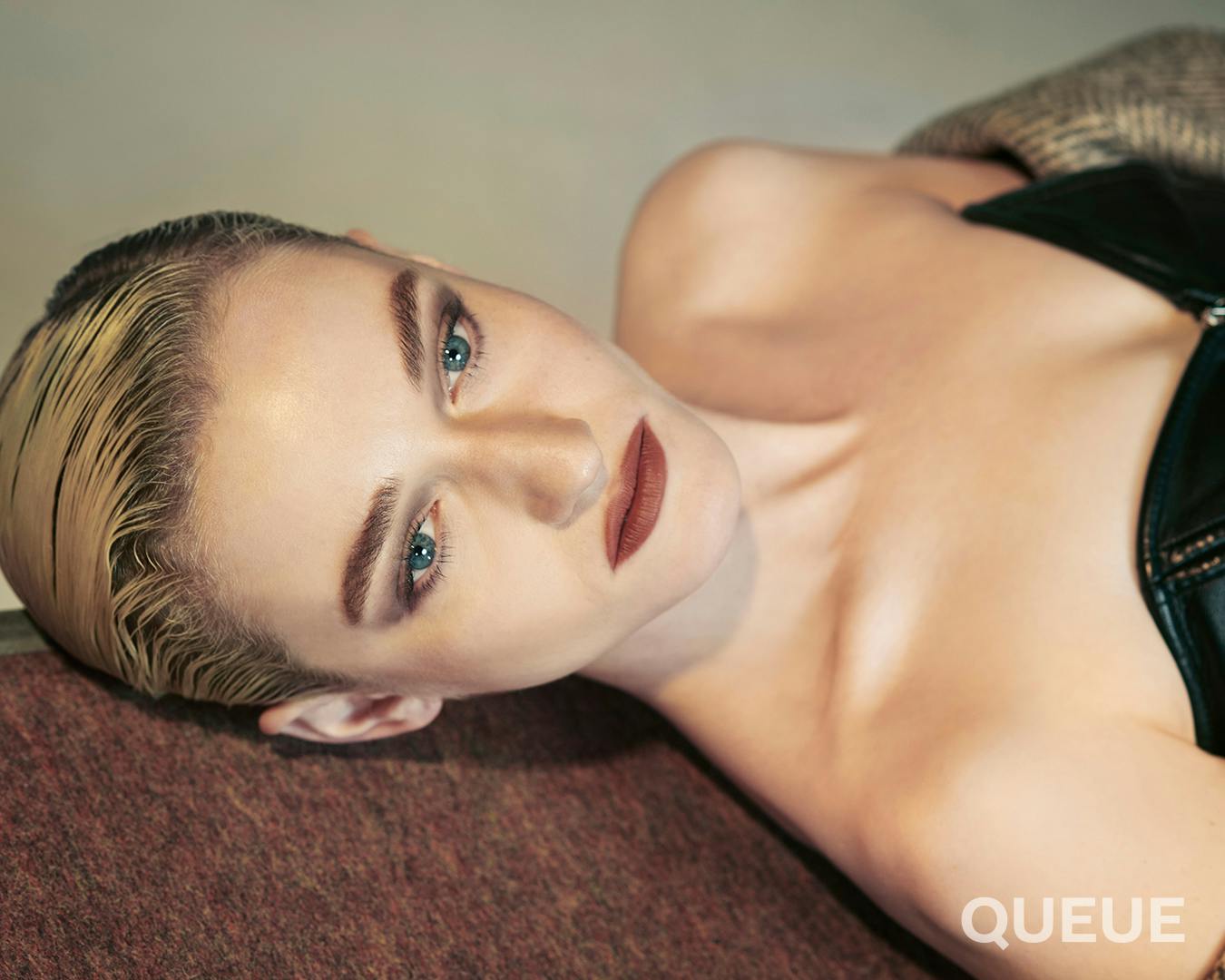 Julia Garner embodies antiheroes you can't help but root for in Ozark and Inventing Anna.
Many fine actors have a moment. Julia Garner is having quite the year. 
Thanks to her riveting performance as ruthless Ruth Langmore, Ozark's savvy criminal operator and a woman who elevated profane insults to a high art, Garner had already earned two Emmy Awards. But with the final season of the harrowing crime drama, Garner proved she still had lots more to give to the role that made her a star. 
In Ozark's fourth season, opposite leads Jason Bateman and Laura Linney as midwestern kingpins Marty and Wendy Byrde, Ruth moves to the center of the narrative. But as she seeks vengeance against cartel boss Javi (Alfonso Herrera) and sets out to build a new, legitimate life for herself, fate has other plans. In the final moments of the series' final episode, Ruth, dressed in white like an angel, her curly platinum locks framing her face like a halo, is gunned down in retribution for her sins, but she's gloriously, brazenly foul-mouthed to the bloody end.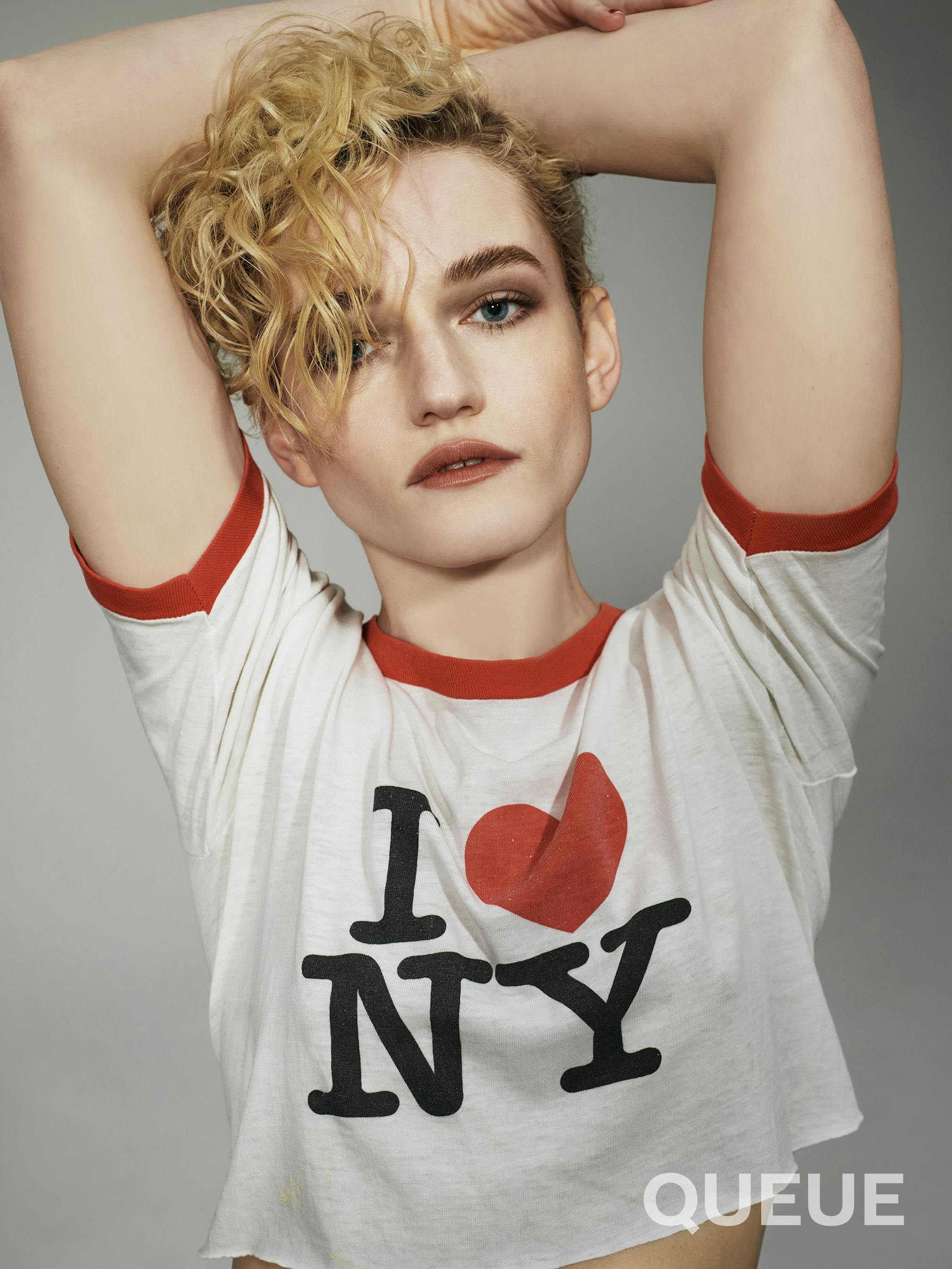 As if to demonstrate her range, Garner went straight from Ozark into shooting Shonda Rhimes's buzzy miniseries Inventing Anna, playing Anna Delvey, the Russian-born scammer who stole thousands from New York's elite while posing as a German socialite. Transforming her brash midwestern twang into an indiscernible European accent and trading her rural rags for Bergdorf's, Garner made it all appear effortless even though it most definitely wasn't. "It was so hard," she concedes. "I still haven't recovered from it. I feel like I've aged 15 years. But it's worth it. The main thing is not to overthink. You can't look at the whole cake. You have to approach it one little bite [at a time]."
Garner has taken the same approach to her career. At 17, the New York native first captured attention with a small turn in 2011's noteworthy indie Martha Marcy May Marlene, before going on to appear in films including 2013's We Are What We Are and 2015's Grandma. She was 23 when she landed on Ozark and during hiatus, Garner starred in the Hollywood-set The Assistant (2019), an ominous portrayal of a day in the life of a low-level employee working for a high-powered producer which earned raves. And at this point, even bigger things are in the offing — Garner will reunite with her Assistant writer-​director Kitty Green for thriller The Royal Hotel, and she was recently hand-picked by Madonna to play the music icon in a biopic that the singer herself plans to direct. 
Julia Garner is saying an expletive-laden farewell to Ruth, and hello to her blindingly bright future. 
The following transcript has been edited for length and clarity.
Krista Smith: Let's talk about Ozark. This show changed your life as an actress and probably as a person because it catapulted you into this business like a rocketship. Everyone fell in love with Ruth Langmore. What was your reaction when you read the scripts and you knew what was going to happen to Ruth in the final season?
Julia Garner: When I prep a script, I always meditate, and I try to ask myself questions and answer them in character. It's kind of a subconscious thing. One of the questions that I asked Ruth [was], "What are you afraid of?" I, meaning Ruth, answered, "I'm afraid to die." I thought that was weird because I've done meditative work with my acting work for years now, and Ruth has never been afraid to die. She's always felt like the show must go on. I said, "Why are you afraid to die?" And she, meaning me at that moment, [responded], "Because I have to finish certain things." And that really scared me. 30 seconds later, I got a phone call from [Ozark showrunner] Chris [Mundy], and he's like, "Hey, I need to talk to you." I said, "Am I dying?" And he was like, "Who told you?" I had full-body chills. It's not so much that Ruth knew that she was gonna die. I think she knew that she wasn't gonna be an old lady.
Ruth couldn't see her future.
JG: I think what I was picking up was, it's sounding really dark, she already died. Her soul already died, and she was just physically on this earth. She did so much damage [but] she was lying to herself, acting like maybe things will be okay. But then when [her cousin Wyatt, played by Charlie Tahan] actually died, there was no purpose for her anymore. By Episode 8, she was on a mission, and she thought that maybe that would boost her up a little bit, like some kind of quick fix, but it didn't because her soul was long gone.
What do you remember about that last day of shooting? What was your emotional state?
JG: We wrapped at, like, 6:30 in the morning, and everybody was just so excited. I don't really remember — it was an out-of-body experience. I also was wearing a dress that made me feel like a ghost.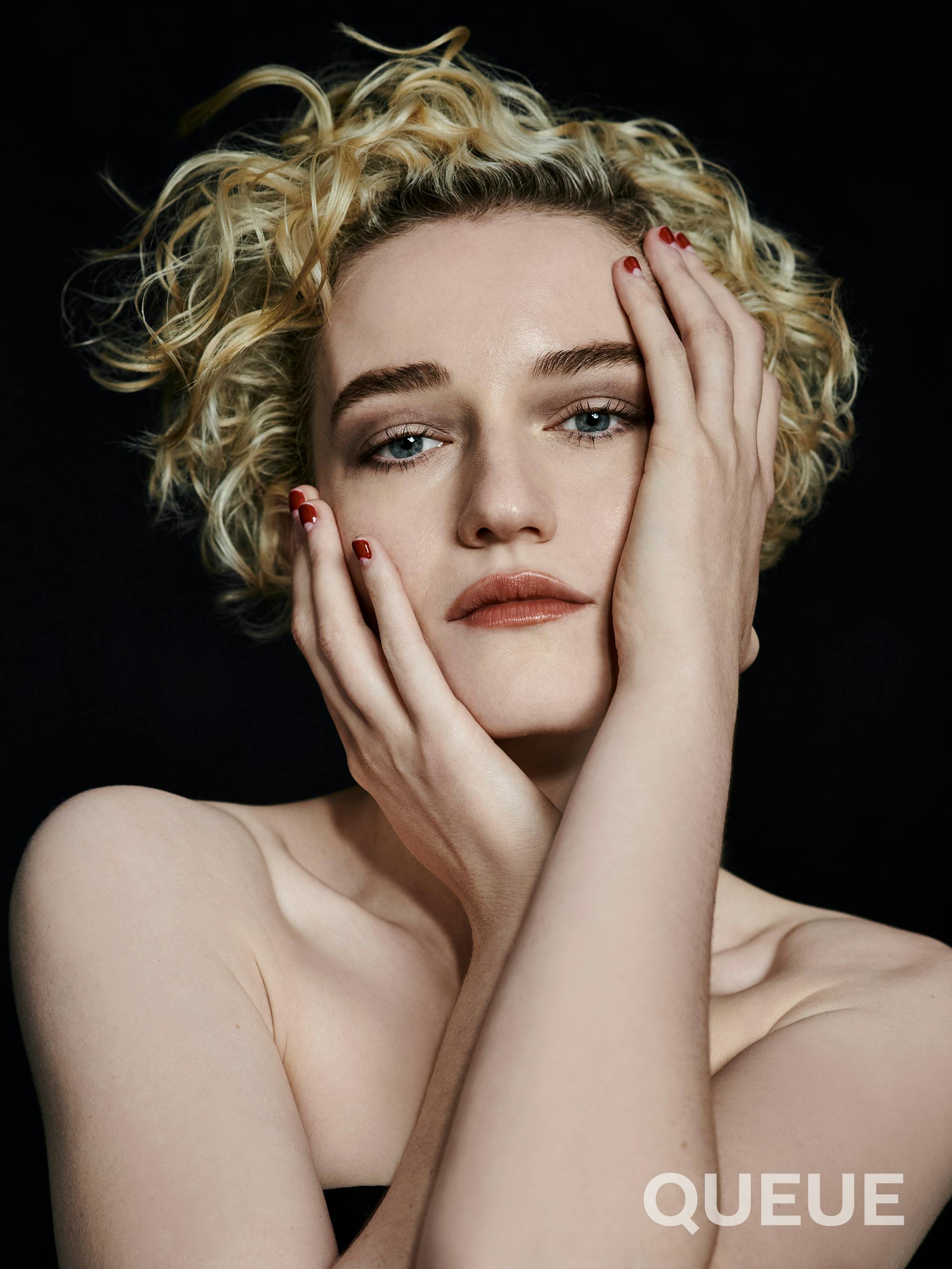 That white dress was amazing. Seeing you standing there, it was like everything that had happened over the last four seasons flashed across your face.
JG: Because it did! I was just thinking about all four seasons and thinking, This is the last time I'm ever going to step on these grounds. But it was so perfect. That was the last scene that I filmed. I wasn't acting. I didn't need to act because I've been this person for so long, and I did feel like I was dying because I was, in a way. It was very weird because Ruth does feel like a part of me. Going back to what you were saying, it's changed my life professionally, but it's also changed my life personally in many ways. Ruth gave me a sense of confidence that I've never had, something that I've struggled with my whole life. There's something really beautiful about putting yourself completely out there. I'm very grateful that I played her. Not only because it was an amazing part, but also because I got something that you don't get every day, which is a sense of true confidence, not this facade.
Jason Bateman directed the series finale, and Laura Linney directed her first episode this season as well. What does being directed by your co-stars mean for you? 
JG: Working with Jason and Laura as directors, it's a dream. I was so impressed with Laura — I was already impressed with Laura every single day, and I've never worked with a director that's directed an actor like that. Jason is also a genius communicator. He respects everybody and doesn't waste any time. Jason's just so efficient and brilliant.
I hope to see you behind a camera at some point in your career. I think you'd be great at it.
JG: It would really scare me, but I don't know. I guess I just love telling stories, and I feel like directing and acting are actually very similar. It's all storytelling, really.
As a fan of the show, it was devastating to me to have Ruth die because I was always rooting for her. When I thought about, Why am I rooting for her? it was that confidence. She just had balls.
JG: She didn't though; as soon as her father came into the picture, she did not. And I feel like that's something that people can identify with, too. You can be a certain kind of person, but as soon as you have family members or people from your past that shaped you when you were a child, you instantly get stuck in that time warp and that void. It brings you back. It's weird. She has something very childlike about her. I think the difference between the first few seasons and this last season was that she was so not okay with who she was. She tried to reinvent herself and tried to be something that she's not. By the end of it, she realized that who she is, and what she is, is not that bad. I think that's a very dangerous thing when people don't have ownership of themselves. Same with Anna Delvey. She was trying to be something that she wasn't. What I discovered with Anna Delvey, that we can all identify with, is wanting to be seen and acknowledged.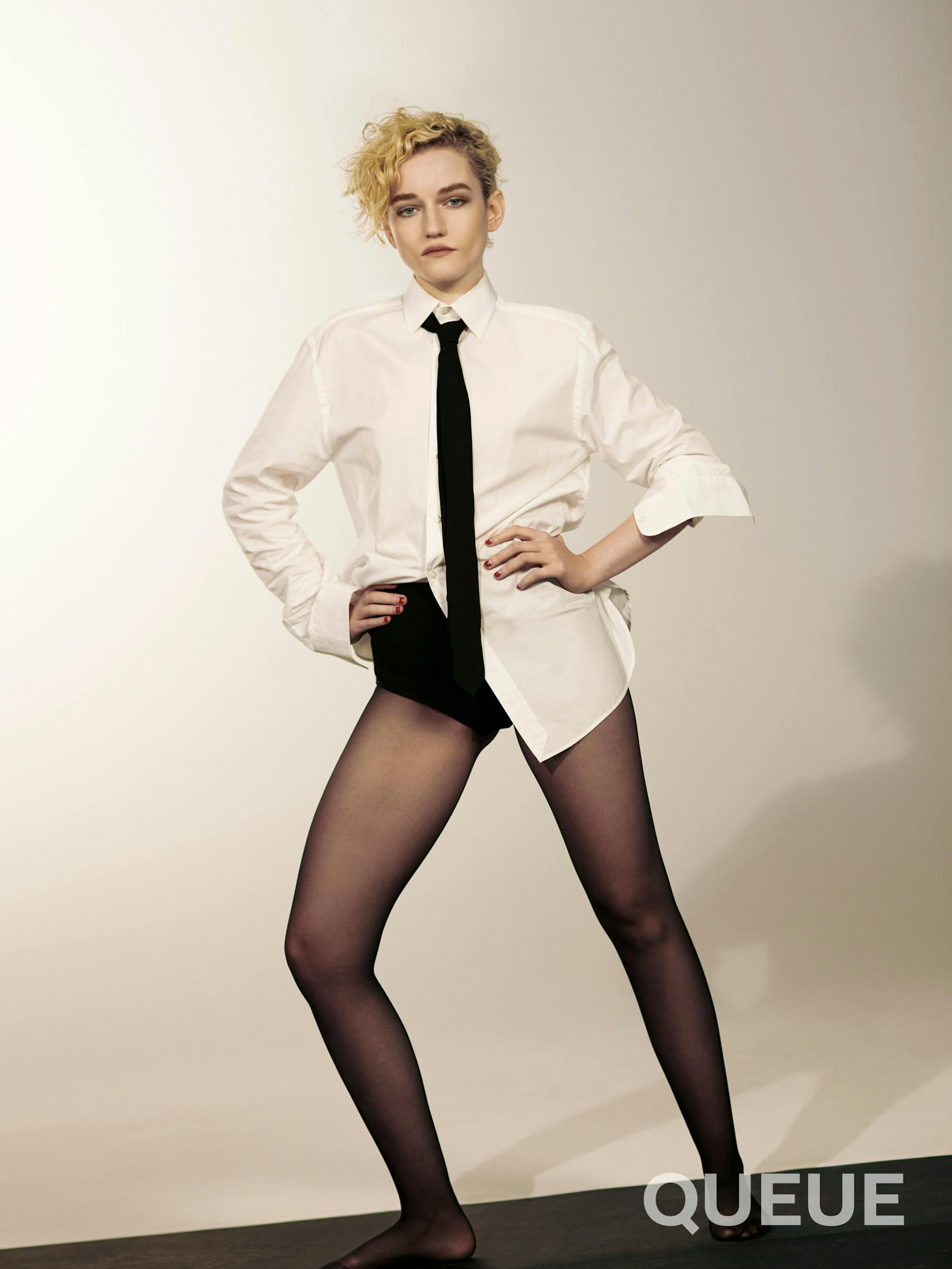 What would happen if these two characters met?
JG: At first, they would judge each other because of how they look and what they're wearing, and their spirits. But I think they like surprising people and they would end up actually loving each other. And they both love rap music.

Did you ever hear from Anna Delvey after Inventing Anna was released?
JG: I haven't heard from her directly. I've been hearing some of the things that she was saying about the project, and I'm happy that she seems happy with it. That worried me a little bit, to be honest — playing a real person, especially when they're alive, hoping that they'll like the performance. When I met her, she asked what I [was] hoping for with the project. I told her — because at this time, she was just a Page Six poster child — "I want people to be willing to understand why you did [what you did]. I just don't want you to be a character anymore, rather than a person." That's why I wanted to meet her. I knew that I wasn't going to get [the] answers that I wanted and needed from just reading about her.
It's interesting because so much of her was the exterior, right? The distinct accent, the sunglasses, the bag.
JG: Her accent in the last few years has gotten more Americanized because she was in American prison. But [the events depicted in the series] happened around 2014, 2015, so she sounded much more European. Shonda was able to get footage from when Jessica Pressler interviewed Anna in Rikers [Island jail], so I was imitating her from how she was talking in those unseen interviews. That's really how she spoke. It's a crazy accent . . . but what I wanted to capture was her spirit. She was hilarious, and she's extremely clever. 
Following this incredible year, what's your relationship to ambition at this point in your career?
JG: Ambition can be something beautiful, you know. That's what can get you up in the morning, but there's also the sense of hope. I think hope is very important. When you lose hope, that's really bad. That's what happened to Ruth, and that's what's so heartbreaking about [how her story ends]. But everything has an end, and that's not necessarily a bad thing. Ozark is living forever onscreen.
So it is. Ruth lives forever.
JG: She lives forever.