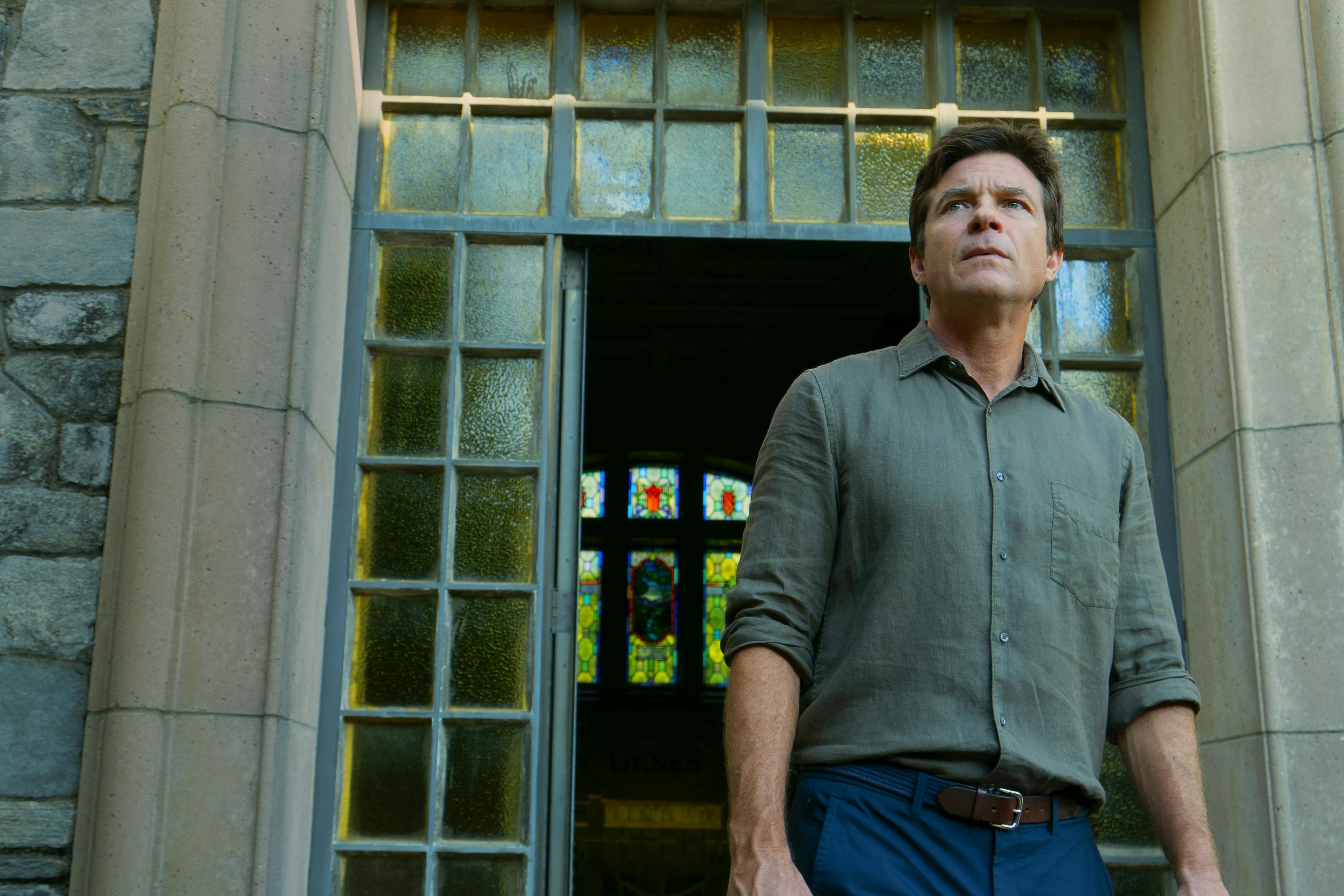 Ozark fans have witnessed its star-studded cast's turbulent ups and downs for four years. Showrunner Chris Mundy and producer-director-star Jason Bateman bring the show to a dramatic close.
Tasked with bringing their critically acclaimed series Ozark to a close, showrunner Chris Mundy and star, director, and executive producer Jason Batman realized they needed to craft a compelling finale that would feel true to the spirit of the harrowing crime drama and satisfy longtime viewers. Given the series' dizzyingly complex narrative — which, for four Emmy Award-winning seasons, has chronicled the machinations of the scheming Byrde family as they rose through the criminal underworld to become cartel kingpins — the prospect of teasing out a proper ending was a monumental creative challenge. 
Mundy admits he faced sleepless nights as he mulled the fate of his characters, specifically the Byrdes: Bateman's Marty, his wife Wendy (Laura Linney) and their two children, now young adults, Charlotte (Sofia Hublitz) and Jonah (Skylar Gaertner). "I would wake up at 3:30 in the morning with this feeling of, You're supposed to take care of these people and you're not," Mundy says now, satisfied with the finale. "I think it was right, but it was hard." 
Although the Byrdes managed to survive, breakout star Julia Garner's fan-favorite character, Ruth Langmore, did not. In a jaw-dropping scene, the Byrde's rival is gunned down at the side of a road in retaliation for murdering the son of the cartel's new boss. "Chris was really great about how if we are going to kill this character, we need to make sure they're going out on their own terms," says Bateman, who directed the series' final episode. Of course, Ruth's demise wasn't the sole shocking turn. In the show's concluding seconds, Jonah demonstrates a lethal willingness to protect his clan — the sound of a shotgun blast ringing out as the screen fades to black.
Here, Bateman and Mundy recall their creative triumphs and how they wrapped up four years of Ozark with a bang.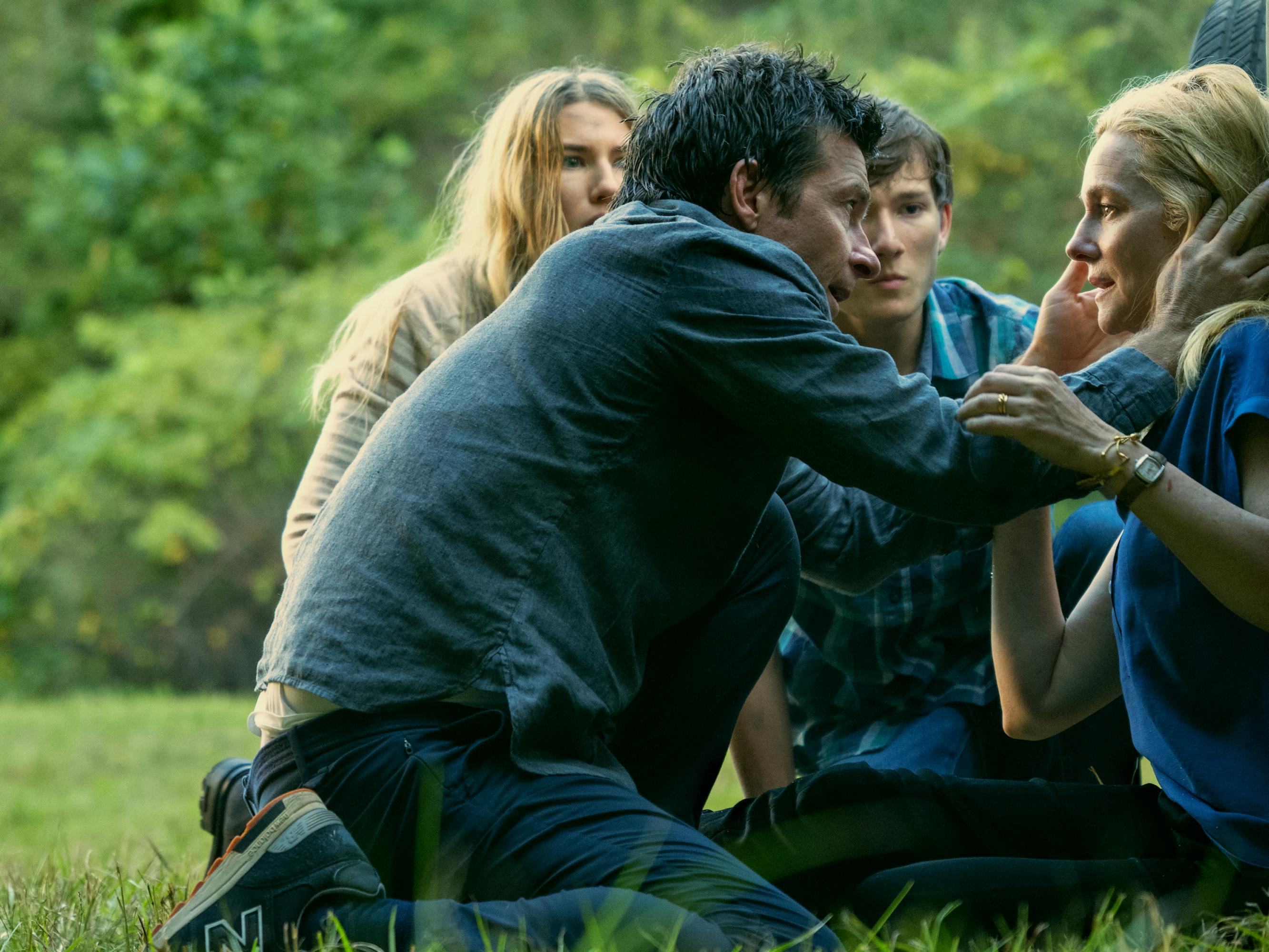 Krista Smith: Looking back now, did you have any idea that you would end up here — four seasons, all these awards?
Chris Mundy: Pretty early on [we realized we had something special], maybe even before we started filming, once Laura signed on. There were just little things, like [we got] an idea of how good Julia was. You never know, because so many things have to go right for anything to be any good, but you just kept thinking, Maybe this could be really good. 
Jason Bateman: As you're saying, you can have the goods, but if there isn't harmony, you can just start the stopwatch on it all crashing down. [Working with Chris,] it's been a really great experience, start to finish. I hate the idea of going forward into my career, thinking, How can I ever have a creative relationship with this much synergy again?
Did either of you ever stop rooting for the Byrdes? Jason, how did you evolve through Marty Byrde over the course of these seasons
JB: Marty starts pretty arrogant and has got a lot of hubris as far as what he thinks he can handle. Throughout the course of the show, he starts to become more clear on exactly how smart he is and how smart he isn't, and he just starts to own that. He decides to admit who he is and be comfortable in his skin, and then make decisions based on that, as opposed to whatever veneer or artifice he was practiced at when we first started the show. That was a fun thing to play because there's a strength in that. As Marty became a little bit more passive and deferential to his wife, as far as the partnership goes in this criminal venture, he actually became stronger and more peaceful. That was a great counterbalance to the fuel that Wendy was burning. 
When you were thinking about this last season, was there any point where you thought that Marty and Wendy might not survive? 
CM: We talked about it endlessly in the writer's room. What was interesting to me was the level of disagreement and fighting over how much the Byrdes should be punished. I never really thought about it from that perspective. To me, they're our characters. I don't judge them. But there were real cases to be made for, No, shit needs to come down on their heads, or, They need to not live.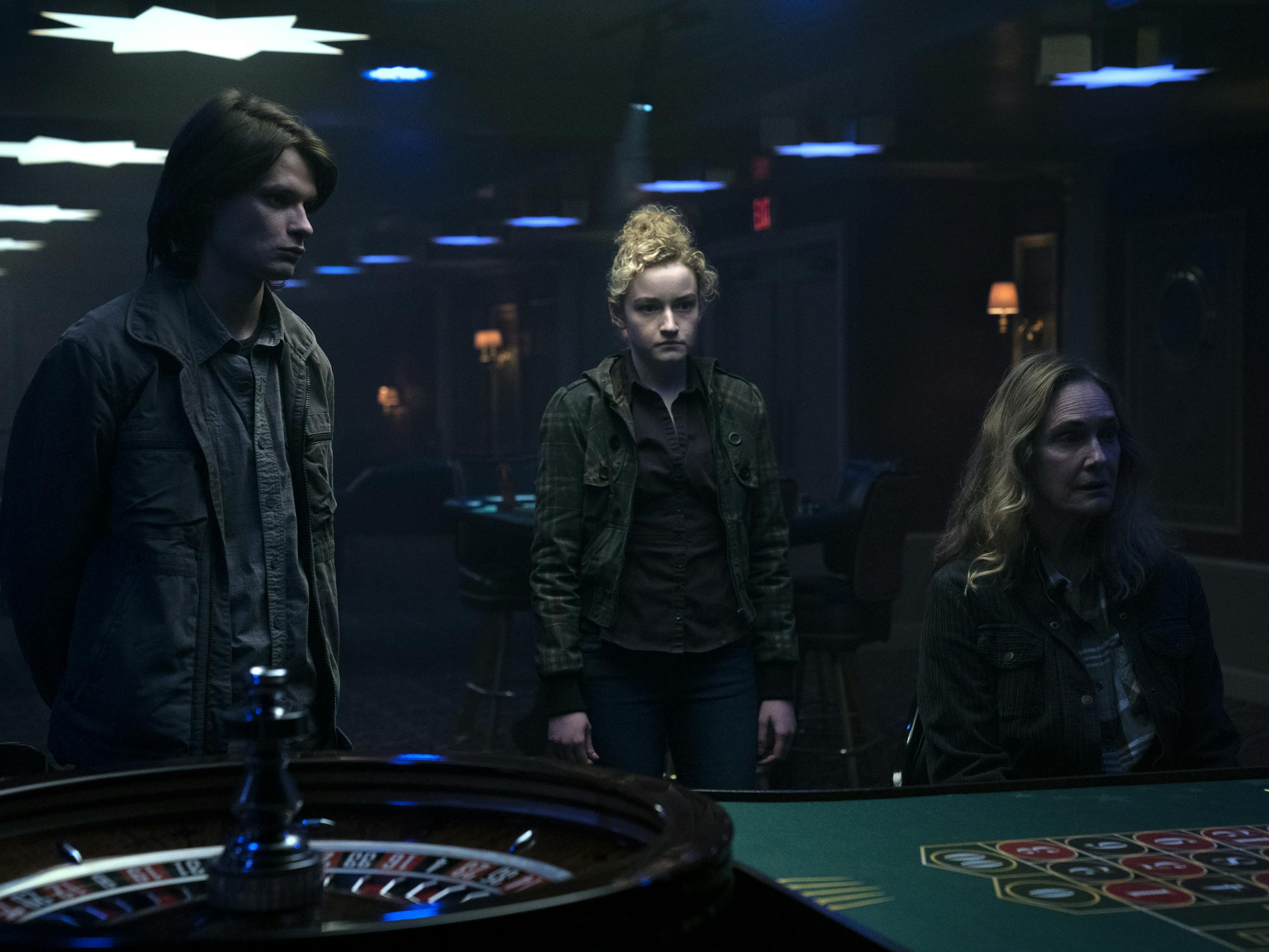 They do live, of course, but Ruth does not. Jason, how did you approach the responsibility of bringing this epic series to a close — especially knowing that Ruth Langmore is going to die? 
JB: The first thought that came to mind, and really the dominant thought still today, is wanting to direct that final episode so it's like a big group hug, all the way through. That's really the way it felt, with all the big moments that Chris so beautifully tied up there in that final episode. These were a lot of group decisions. 
Then, literally, killing [off someone who's like] a family member, that was a fraught thing to take on, I'm sure, from a writing standpoint. Then, the thought of, well, how to do it? Do you rip the Band-Aid off? Or do you spend the kind of time killing off a character that is equal to their effect and importance to the show? We went back and forth on that quite a bit. 
CM: I was always hoping that, in a weird way, Ruth would live on forever [through that] death because she's the person that everyone cares about the most on this show. That was literally the last thing we shot on the last day of shooting. We had this crazy day where we shot the Byrdes, post-car crash, and it was one million degrees on the side of a road. We wrapped around eight o'clock at night, and it was really emotional. We felt like the show ended, and there were hugs and tears and we all talked. Then, because there had been flooding down in Atlanta, we lost our location. We had to pack up trucks and drive 80 miles to the Langmore trailers to film that ending. It had gone from where you were hot and sweaty [during the day] to [being] cold and by the water at night. We wrapped at about six in the morning. So it was a really emotional day on every front. I think that plays into Julia's performance, too, in a way. There's a resignation [in Ruth] that is really great. And she looks like a 40s movie star.
Why did you choose to show how Wendy's brother Ben (played by Tom Pelfrey) died? Was it a response to fan theories that he was still alive?
CM: We knew that people had some theories — like, You didn't see the body; is he coming back? I think it would've been exploitative if we'd seen it in Episode 9 of Season 3. I wanted it all to land on Wendy in that [episode, the enormity of what she'd done]. So, I thought that we had space from it, and you could experience it now. Another part of it was, as we started writing the end of the show, we were writing the end for these characters, but in a strange way, we were writing for the end of all of us as a group. So bringing Tom back felt right because we wanted Tom to be among us. I really love the scene in the finale where Ruth sees her dad and her uncles and Wyatt (Charlie Tahan), who are all gone. I think it softens the blow of when she's going to die later, but it was also a way to bring those people back. So it was a combination of serving the story and all of us holding hands to the end, too.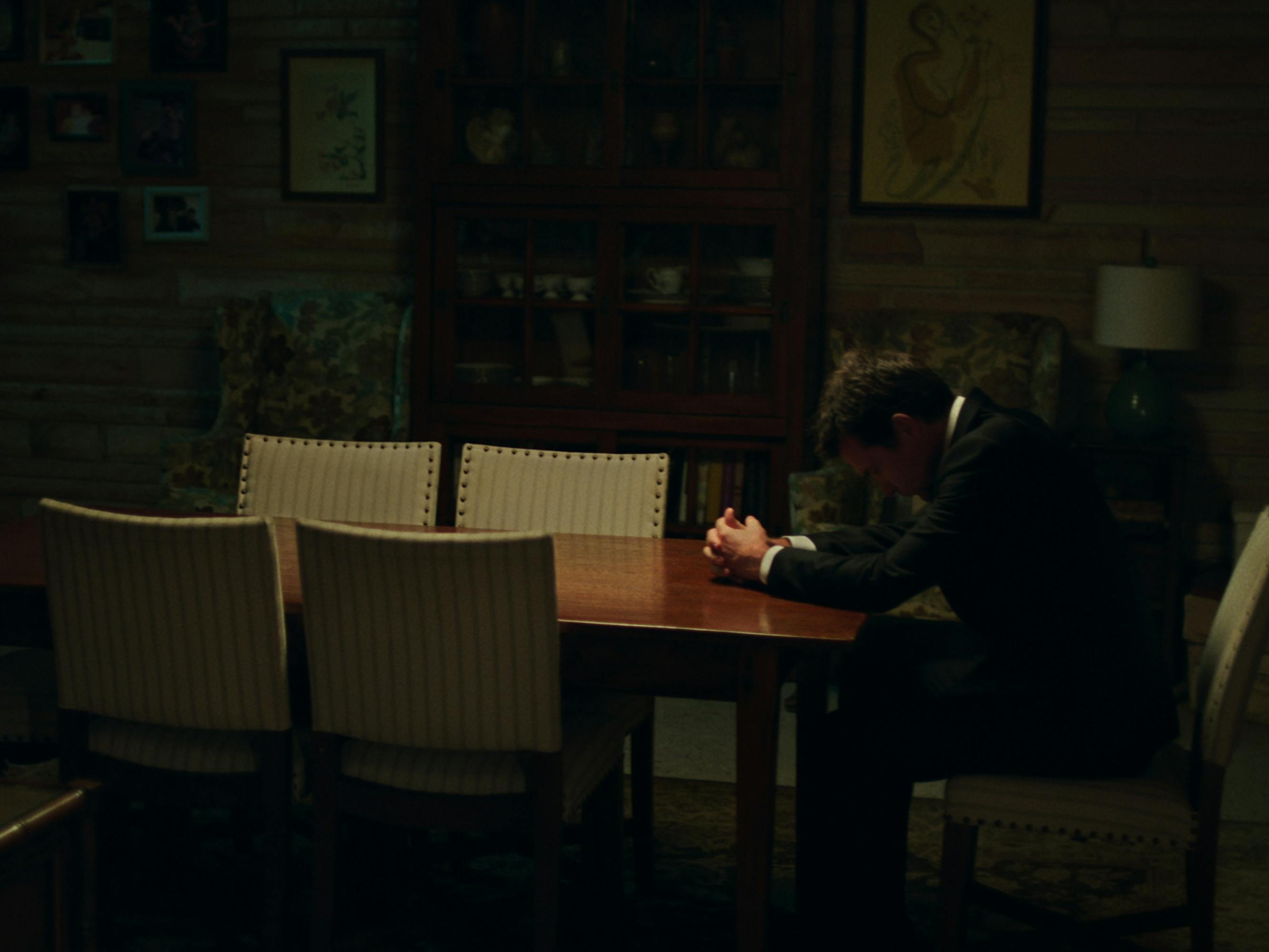 The kids are terrific in this final season, and ending on that moment with Jonah and the shotgun, it's such twisted brilliance, referencing something from so early in the series. Was there any debate about how much the audience would see?
CM: That was the way it was scripted and imagined from the beginning. We toyed with different versions of what happens at the very end, but we never wanted to see Mel (Adam Rothenberg) [die]. It would've been too much to see the manifestation of the violence at the very end. We wanted [the audience] to be like, Holy shit, almost like a cheer, and then [to stop and think], Wait, what am I cheering for? Striking that balance is something Jason and I talked about endlessly. That was a tricky calibration, for sure.
Returning to Julia for just a moment: Jason, she has talked about how it's incredible that her first real, grown-up job was on Ozark working with you and Laura and everyone, that it was just the best experience. 
JB: She is as responsible for that place being a good experience as anyone else is. I'm thrilled that she had as much fun working with all of us as we had with her. But the truth is, everybody has an opportunity to affect an environment that they work in. Some have the privilege of being in a bit more of an effective position to do that. But [anyone can] be a real disruptive force or a real positive force. Hopefully that's one thing that we'll all take from this experience — aside from all the obvious pluses and the career opportunity — just the knowledge that if you really like the people you work with, and you like what you're doing, you can perpetuate that. We could have done this another four years and still had a great time. 
Do you think there's a world where you would create something else again together? 
JB: Yes, please. 
CM: I wouldn't say no. I'm no dummy. It'd be fun.