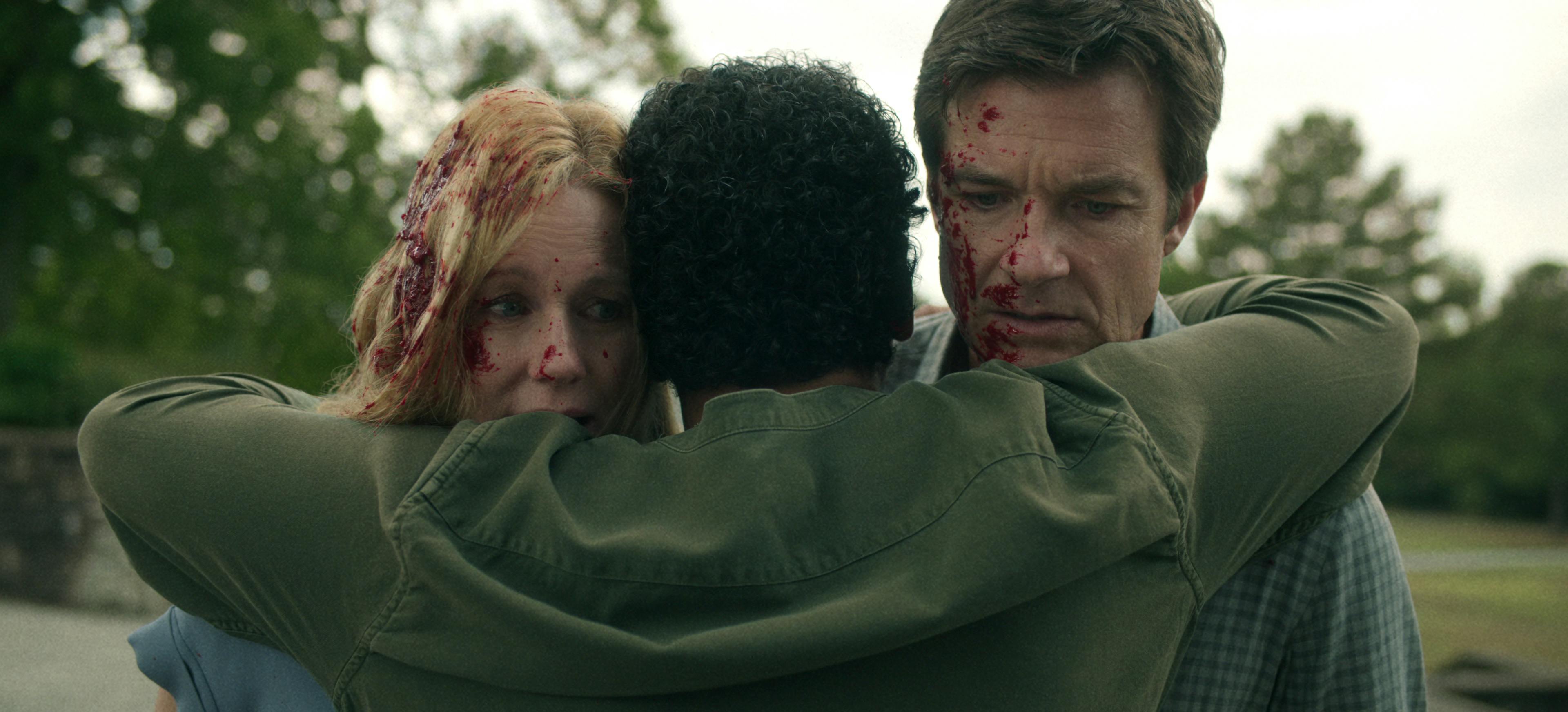 Ozark: 'Til the Bloody End
In the years since Emmy award-winning crime drama Ozark made its 2017 debut, suburban couple–turned–criminal kingpins Marty and Wendy Byrde — memorably played by Jason Bateman and Laura Linney — have repeatedly found themselves in dire circumstances. But with the beloved series now in its fourth and final season, the stakes have never been this high, literally.
Marty and Wendy are selling heroin to Shaw Medical Solutions, a billion-dollar, family-run painkiller manufacturer chaired by Clare Shaw (Katrina Lenk); and they're venturing into the political arena, indirectly funding a corrupt senator whose federal judge son has created technology capable of rigging the next presidential election. "[There are these] different cultures within America that intersect in Season 4. There's law and lawlessness, the ethical and the unethical, the cultivated and the primal . . . it's just fascinating," Linney says.
Fascinating, and potentially fatal; the Byrdes have, time and again, demonstrated a remarkable aptitude for leveling up in the face of danger by branching out from money-laundering into heroin-trafficking, casino-building, and beyond. Yet even as Ozark's morally compromised protagonists have grappled with ever-increasing threats to their success, the series remains centered on the complex interpersonal dynamics among the Byrdes themselves.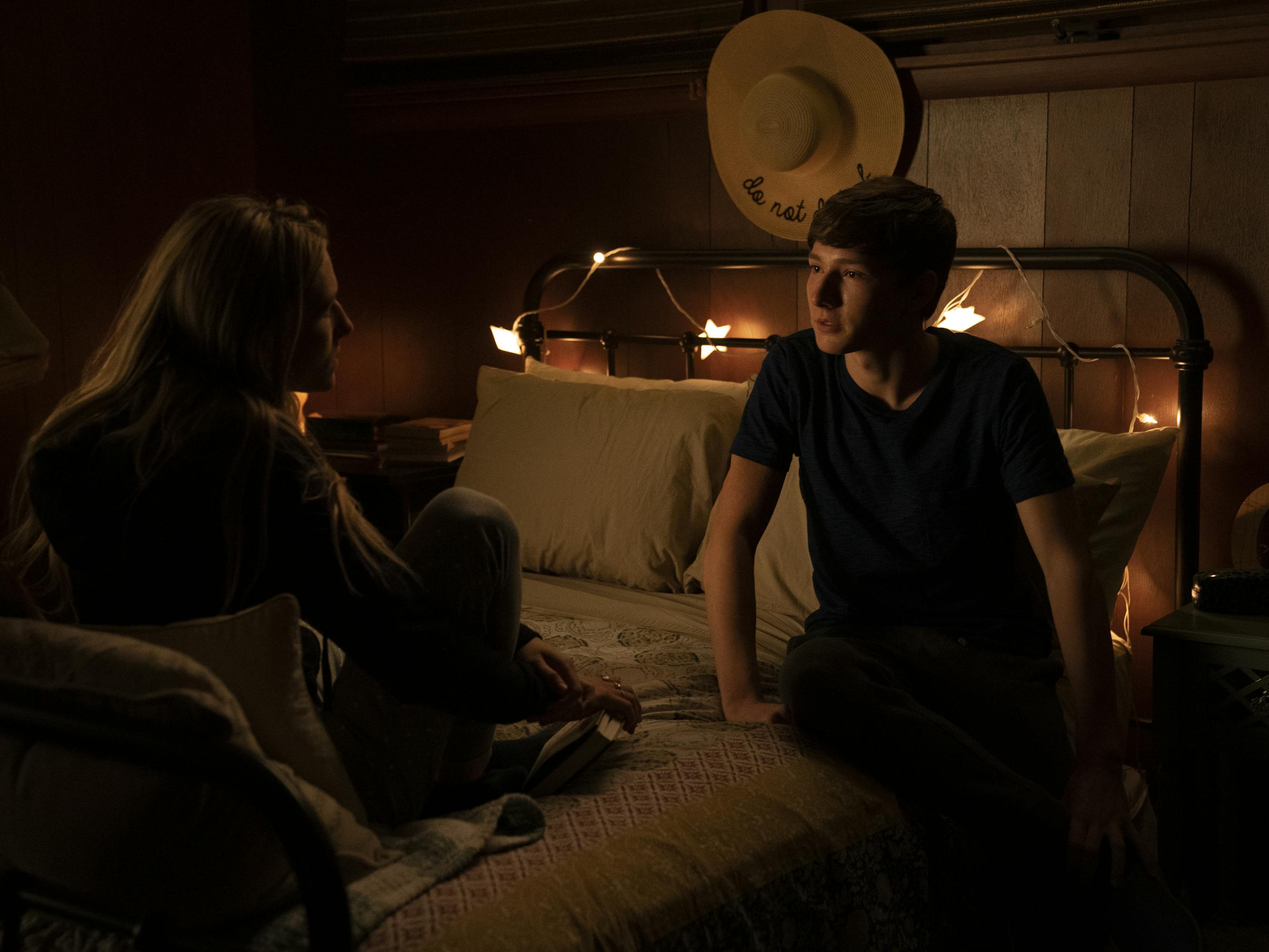 With the series finale looming, Ozark showrunner Chris Mundy says that his fundamental approach to storytelling will remain unchanged. "We build each season around the family and then figure the plot will fill itself in," Mundy says. "If we know where we want to start them and end them emotionally, then we're in pretty good shape."
Ozark is a show that began with an improbable twist of fate: Chicago financial planner Marty turns out to be in deep with a Mexican drug cartel. "There's always the sense that anyone could think they're bending the law just a little bit. Then they get sucked down into a whole world that they never anticipated," says Linney. Desperate and in debt to dangerous men, Marty uproots his unsuspecting family and heads to rural Missouri, determined to find a way to prove his usefulness to the cartel.  
But the Byrdes' eventual success only brings more trouble. Cartel boss Omar Navarro (Felix Solis) looms as a (largely offscreen) menace, while closer to home, the Byrdes encounter competition from enterprising dealer Darlene Snell (Lisa Emery). When Darlene offs Navarro henchman Del (Esai Morales) for calling her a "redneck," the event signals to the Americans that their illegal activities reach well beyond the Missouri border. In the wake of Del's disappearance, Navarro sends ruthless attorney Helen Pierce (Janet McTeer) to oversee the Byrdes' operation.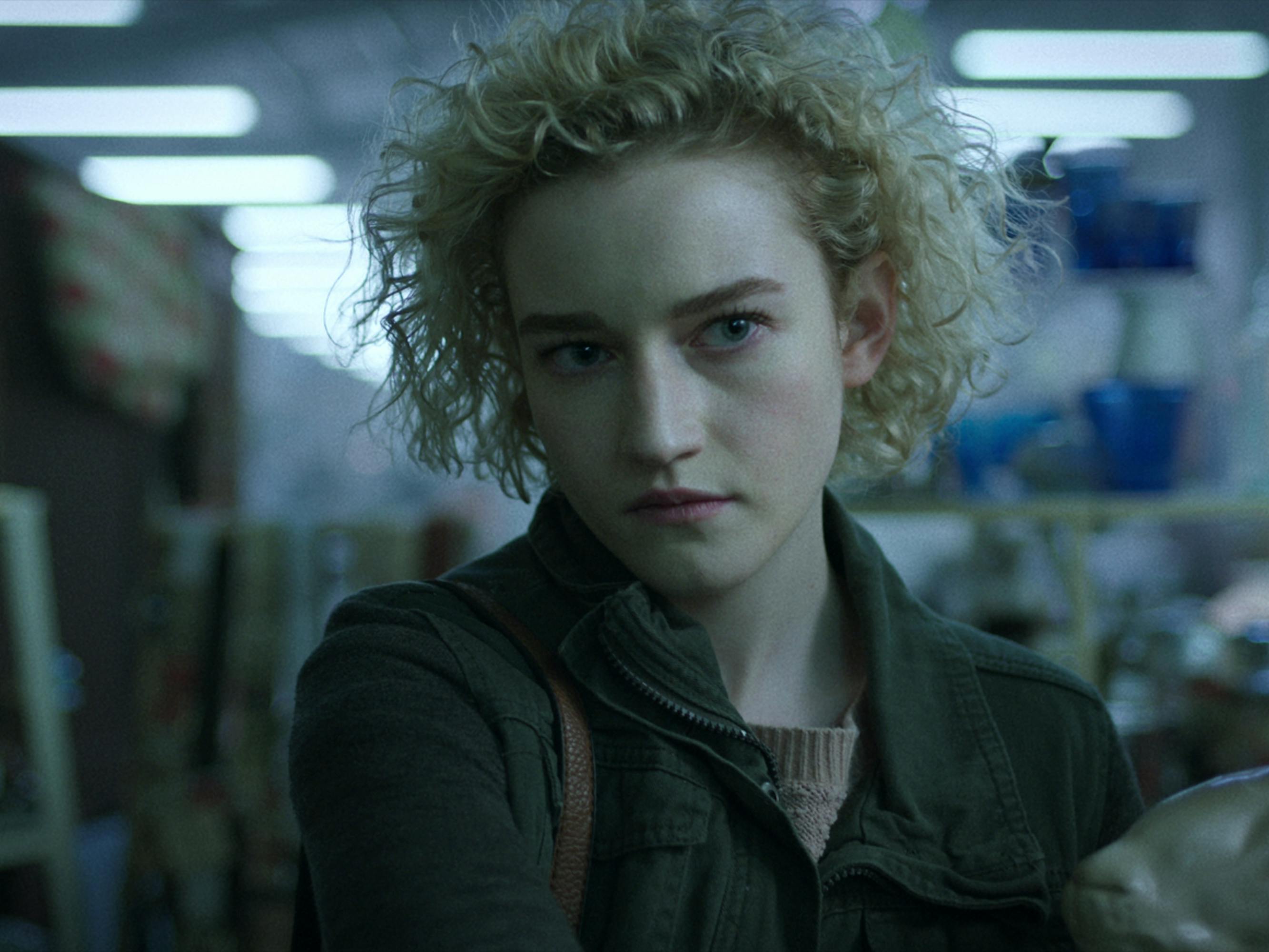 During the series' third season, the Byrdes sense Pierce's plans to muscle them out of their growing empire, and they successfully manage to outmaneuver the lawyer and win Navarro's trust — which leads directly to Helen's execution. But she's far from the season's only significant casualty. Before her own demise, Helen orders a hit on Wendy's brother Ben (Tom Pelphrey) for revealing her ties to the cartel to her children. Knowing that Ben, who has bipolar disorder, cannot reliably be trusted to stay silent about their illegal activities, Wendy helps relay her brother's whereabouts to the cartel, enabling his execution.
Ben's shocking death profoundly affects both the family and Julia Garner's Ruth Langmore, the Byrdes' enemy-turned-ally who had fallen in love with him and is devastated by the loss. Grief radically reorients the attitudes of Marty and Wendy's children, Jonah (Skylar Gaertner) and Charlotte (Sofia Hublitz), toward their parents and their parents' businesses. "For the first two seasons, Charlotte wasn't really on board at all," Mundy says. "She tried to become emancipated and then realized that it was a scarier world out there than she thought. Jonah was on board all the time. He's intellectually curious — We're moving to the Ozarks? Great, I'm gonna learn about vultures. My dad's money laundering? I'll learn about that." 
We build each season around the family and then figure the plot will fill itself in.
"When Ben died, there was a break for Jonah where he just couldn't take it anymore and finally started questioning things," Mundy continues. "And it was right at the point where Charlotte had gotten on board and tried to be more like her mom. Marty and Wendy are obviously just trying to put their arms around all of it."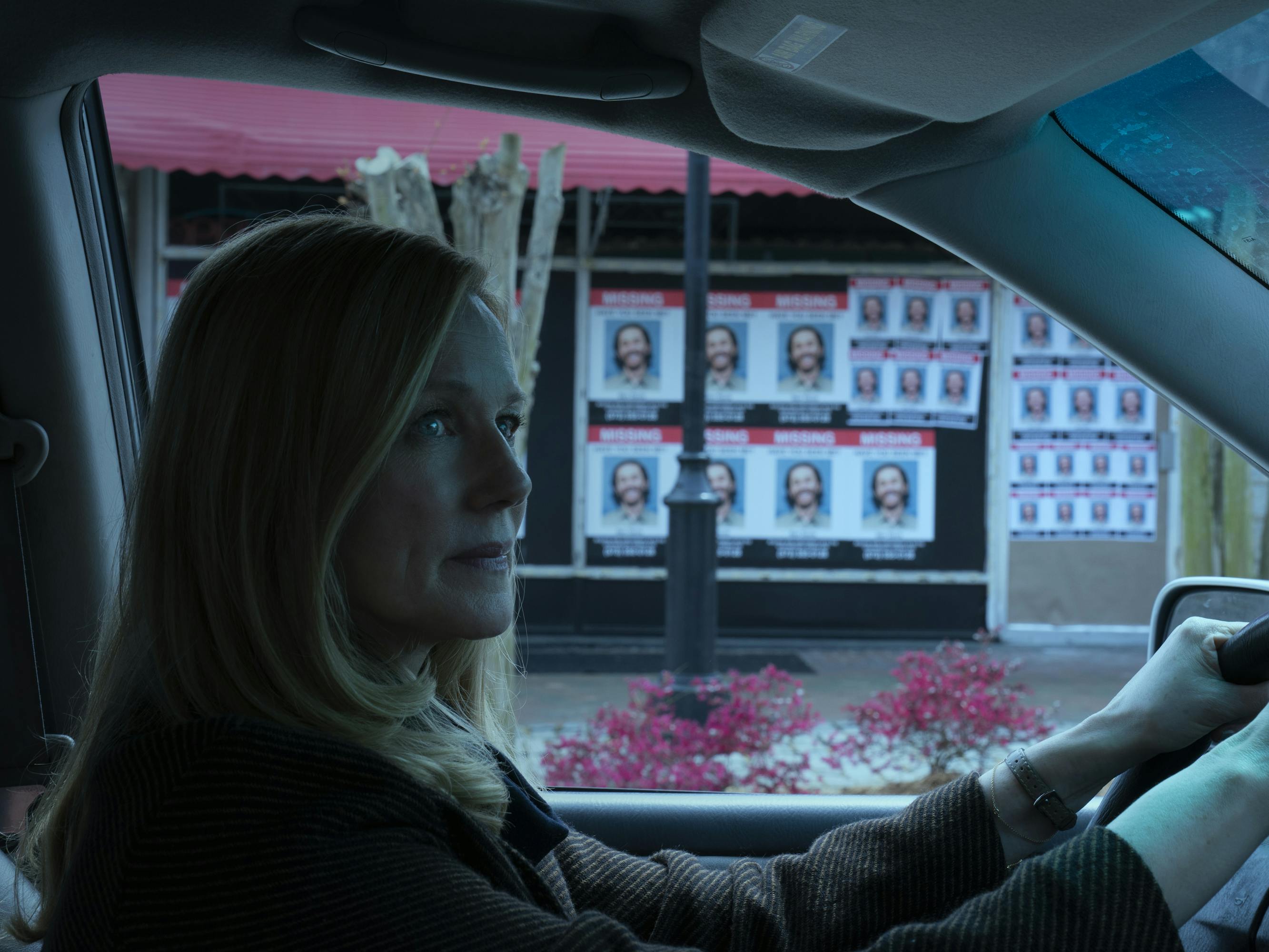 The couple themselves also wrestle with the push-pull that's long defined their relationship — Marty's compulsion to maintain some sense of normalcy and Wendy's urge to fully embrace their lawbreaking lifestyle. "She likes the power and the adventure and the proximity to danger of it all," says Mundy. As she attempts to justify her role in her brother's death, Wendy's even more committed to keeping her clan together and to climbing to the top of Navarro's empire, now that the kingpin is in F.B.I. custody.
 "For Wendy, it's not just about staying alive anymore," Mundy says. "Now it's like they have to become this great family, otherwise it was all for nothing." That mindset pushes Wendy to take greater and greater risks: She extorts a senator; she threatens the life of F.B.I. Agent Maya Miller's (Jessica Frances Dukes) infant; she even tries to get her own son arrested for running a money-laundering business of his own. 
It also helps drive Wendy and Marty to establish the Byrde Family Foundation as a means to secure their legacy. "They want to barrel their way through this situation and become something else on the other side — and build a myth of who their family is and how they got there," says Mundy. "This season is their attempt to do that at all costs."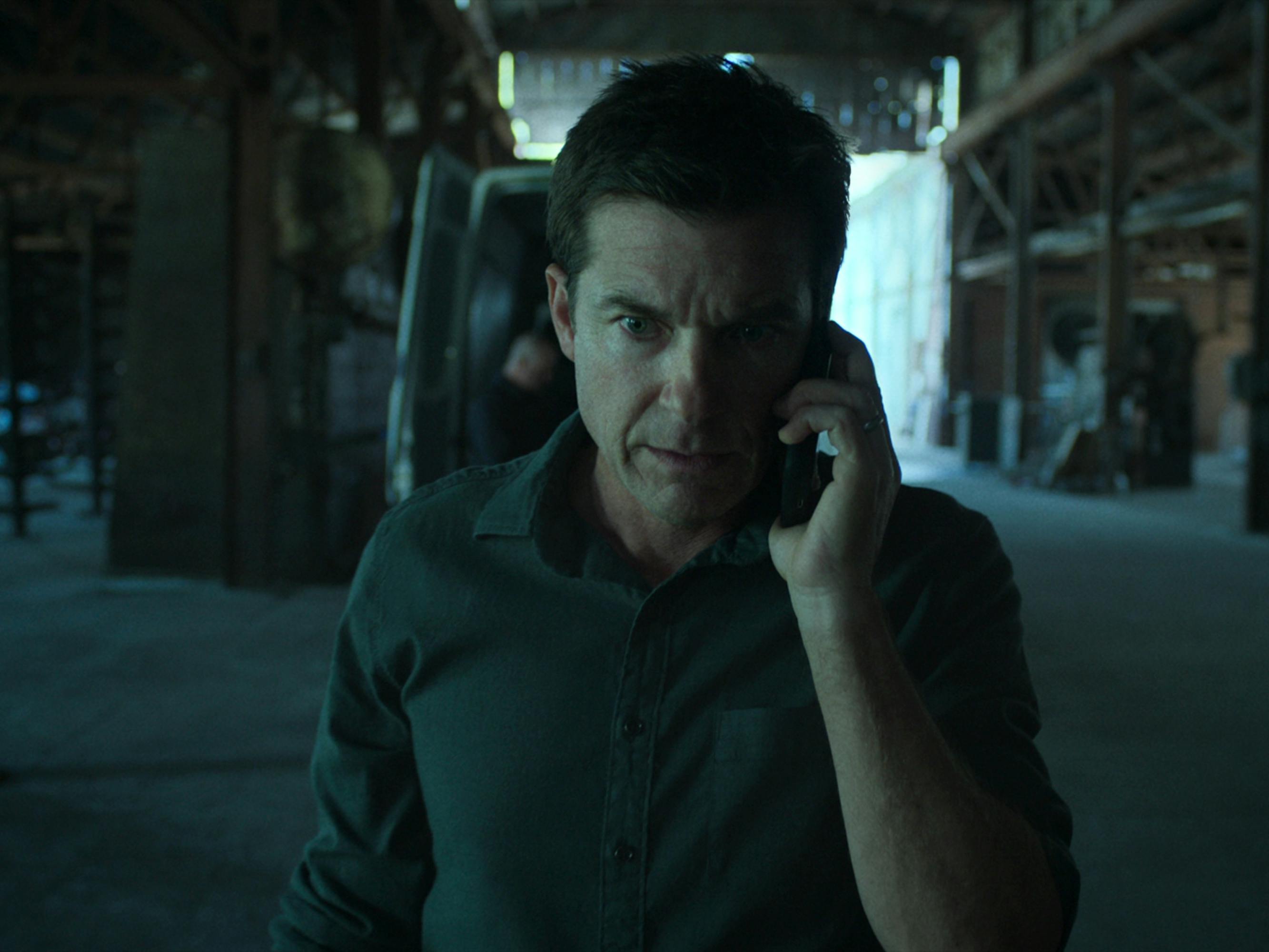 Ozark executive producer Patrick Markey — whose credits include multigenerational films A River Runs Through It and The Joy Luck Club — echoes Mundy's assertion that familial drama remains the dark, dark heart of Ozark. "It's a good story about a family struggling under very desperate circumstances to try to figure out a life that they screwed up on their own and continually try to fix," he says. "There's something about wanting to hold that family unit together — despite all the difficulties and the violence and the crime that have been in their life — [that's compelling and relatable]."  
With only seven episodes of the series still to be released, the Byrdes are back in Chicago to manage their relationship with Shaw Medical Solutions, while Navarro's loose-cannon nephew Javi Elizonndro (Alfonso Herrera) has ventured stateside. But where things go from here is anyone's guess. "Chris Mundy took a very intelligent, disciplined approach to his thinking, and what he and his group landed on will reward audience members who have been tracking internal stuff that's been going on with the family," says a circumspect Bateman of what lies ahead.
Perhaps unsurprisingly, Mundy is similarly tight-lipped about the impending finale. "Everything we do in the finale is in the D.N.A. of the show from the beginning," says the showrunner. "I know there's gonna be a difference of opinion on some of the stuff, but that's good — if people care about it, they should be able to argue about it. But as a show, we stay ourselves to the very, very bitter end: It all circles back to the family."