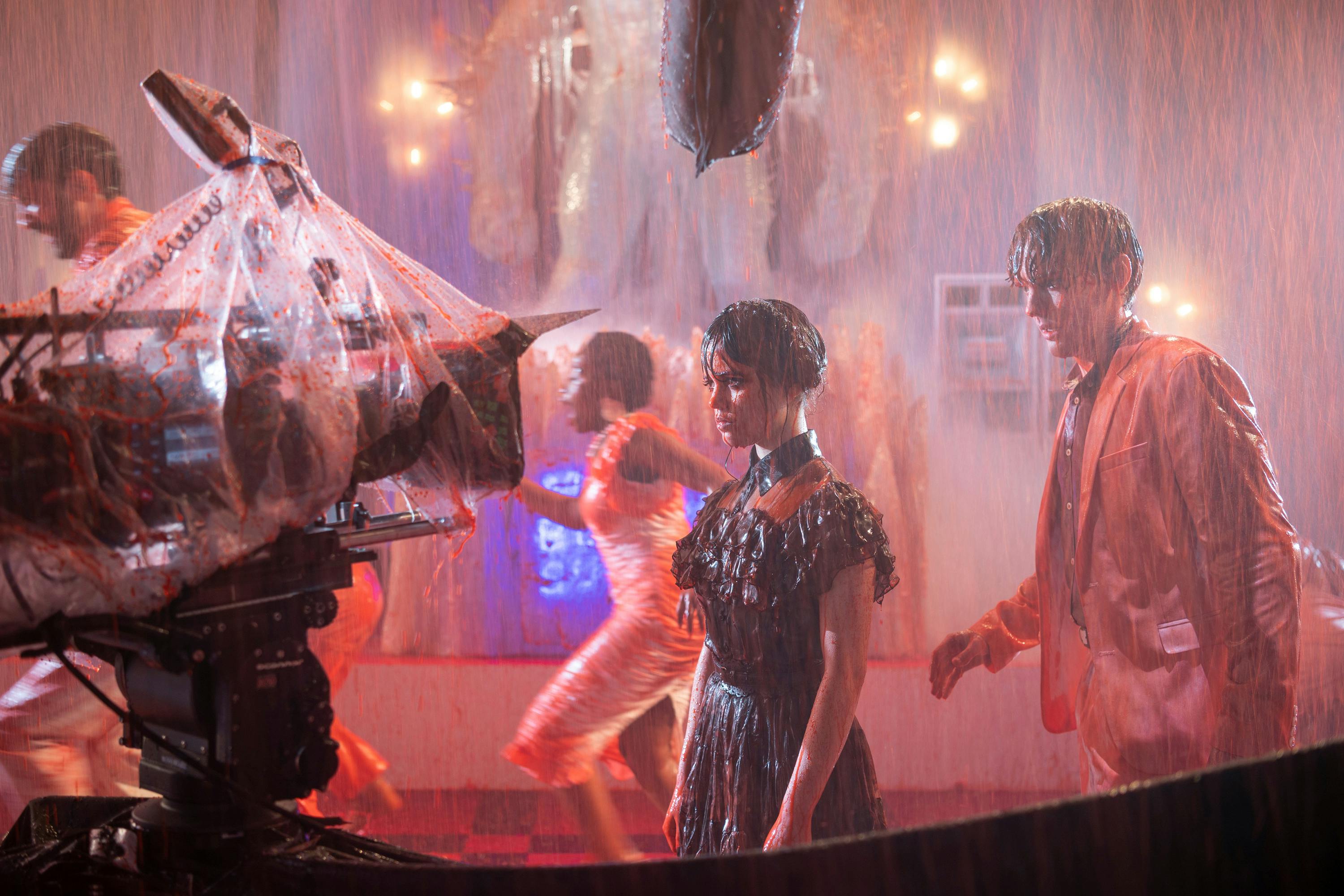 BUILDING THE WORLD OF WEDNESDAY
Equal parts fantasy, romance, coming-of-age, and horror, the stylishly spooky world of Wednesday seamlessly blends disparate genres with the help of stellar behind-the-scenes craftspeople — earning the show 12 Emmy nominations.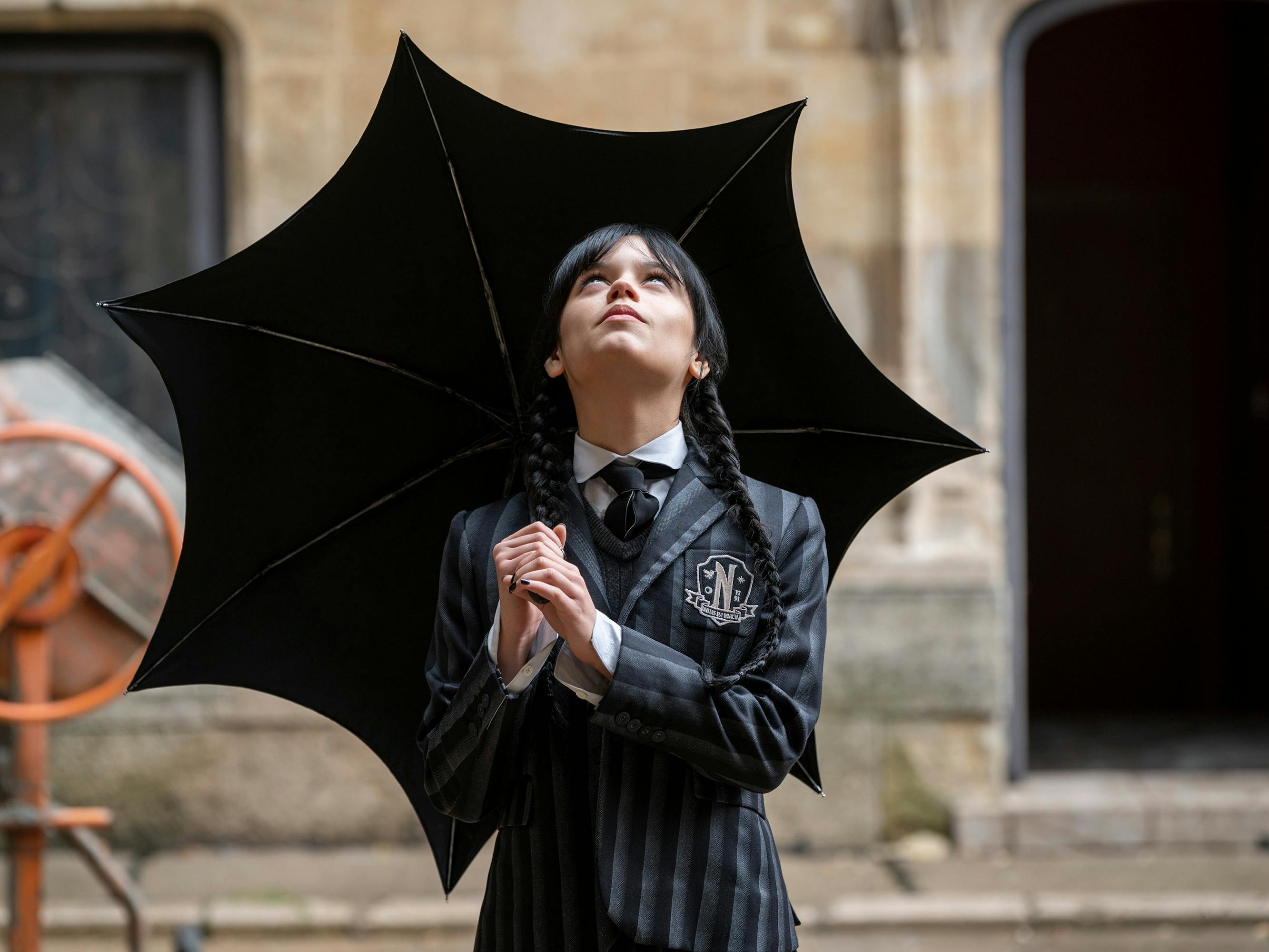 Tim Burton turned to another longtime collaborator to design the series' costumes. From Wednesday's Nevermore uniform to her off-duty ensembles and her jaw-dropping Alaïa dance look, Colleen Atwood, who earned 3 of her 12 Oscar nominations for her work on Burton's movies, blended contemporary and traditional fashion. For the rest of the cast, Atwood, co-designer Mark Sutherland, and their team created a colorful, cohesive aesthetic that would contrast with Wednesday's wardrobe, in all its black-and-white glory. Atwood and her team earned an Emmy nomination for their contributions to the hit series.
For production designer Mark Scruton, building Wednesday's world was all about honoring the past yet bringing something new to the Addams family visual lore. For Nevermore Academy, Scruton nodded to the outcast student body with a mix of architecture and included Easter eggs in the set design and props. The neighboring burg of Jericho was inspired by the archetypal New England small town, providing a hilariously discordant background for Wednesday's dead-inside therapy sessions and glum participation in the town's pilgrim reenactments, and earning the production designer and his team an Emmy nomination.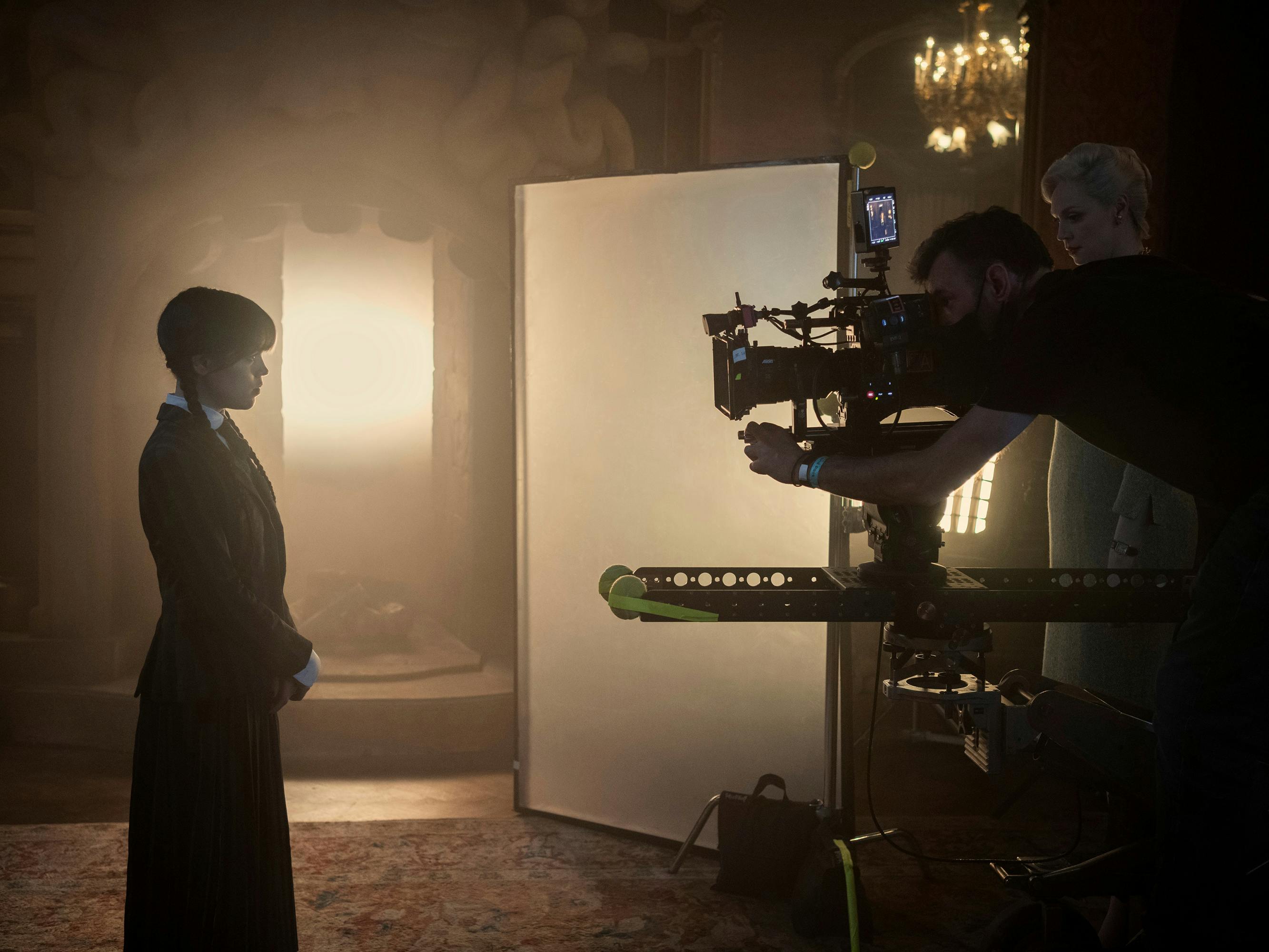 Cinematographer David Lanzenberg brings years of relevant experience to the idiosyncratic visuals of Wednesday — and has since earned an Emmy nomination for his work. Lanzenberg has worked on hit thrillers such as You and Shadow and Bone, as well as another spooky teenage series: Chilling Adventures of Sabrina. In Wednesday, the cinematographer captures all the humanity, suspense, and supernatural elements of the hit series.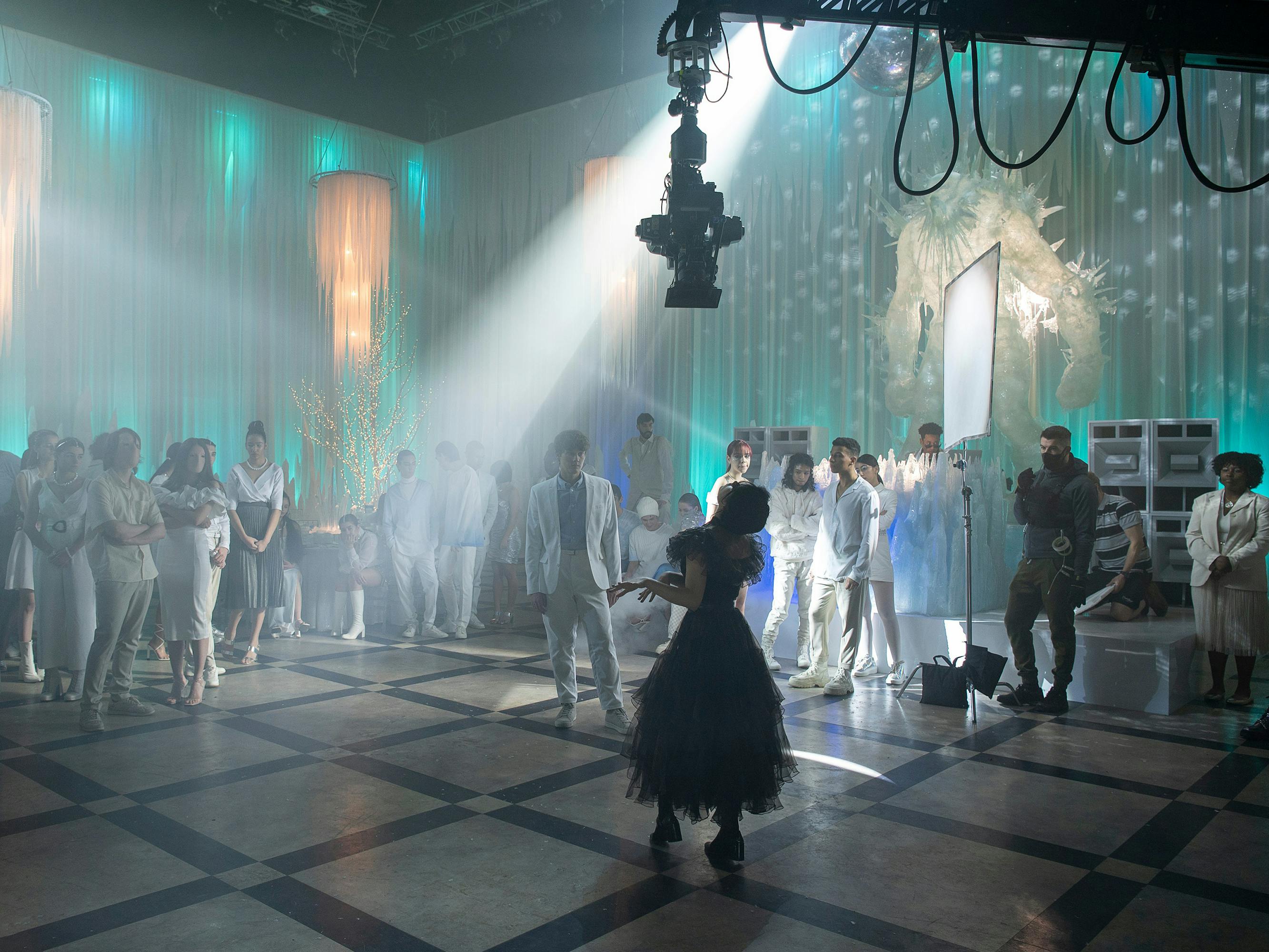 Composers Danny Elfman and Chris Bacon drew from an eclectic mix of inspiration for Wednesday's score — ranging from Bach to The Addams Family TV show, which the two-time Emmy-winning Elfman watched growing up. Bacon and Elfman, who has worked with Burton on 19 different projects, sought to capture the tone of the original Addams Family cartoons, while also incorporating modern synthesizers and atmospheric sounds. With Wednesday, three-time Emmy winner Elfman earns his first Emmy nomination in the score category. 
Wednesday's season finale, "A Murder of Woes," included two monstrous transformations and a sword-shattering showdown between Jenna Ortega's delightfully dour heroine and the reincarnated spirit of a vengeful colonist. When Wednesday vanquishes the foe, he dissipates into ash before bursting into a spectacular ball of flames — it's just one of the spectacular sequences that helped earn visual effects supervisor Tom Turnbull and his team an Emmy nomination in the Outstanding Special Visual Effects in a Single Episode category.