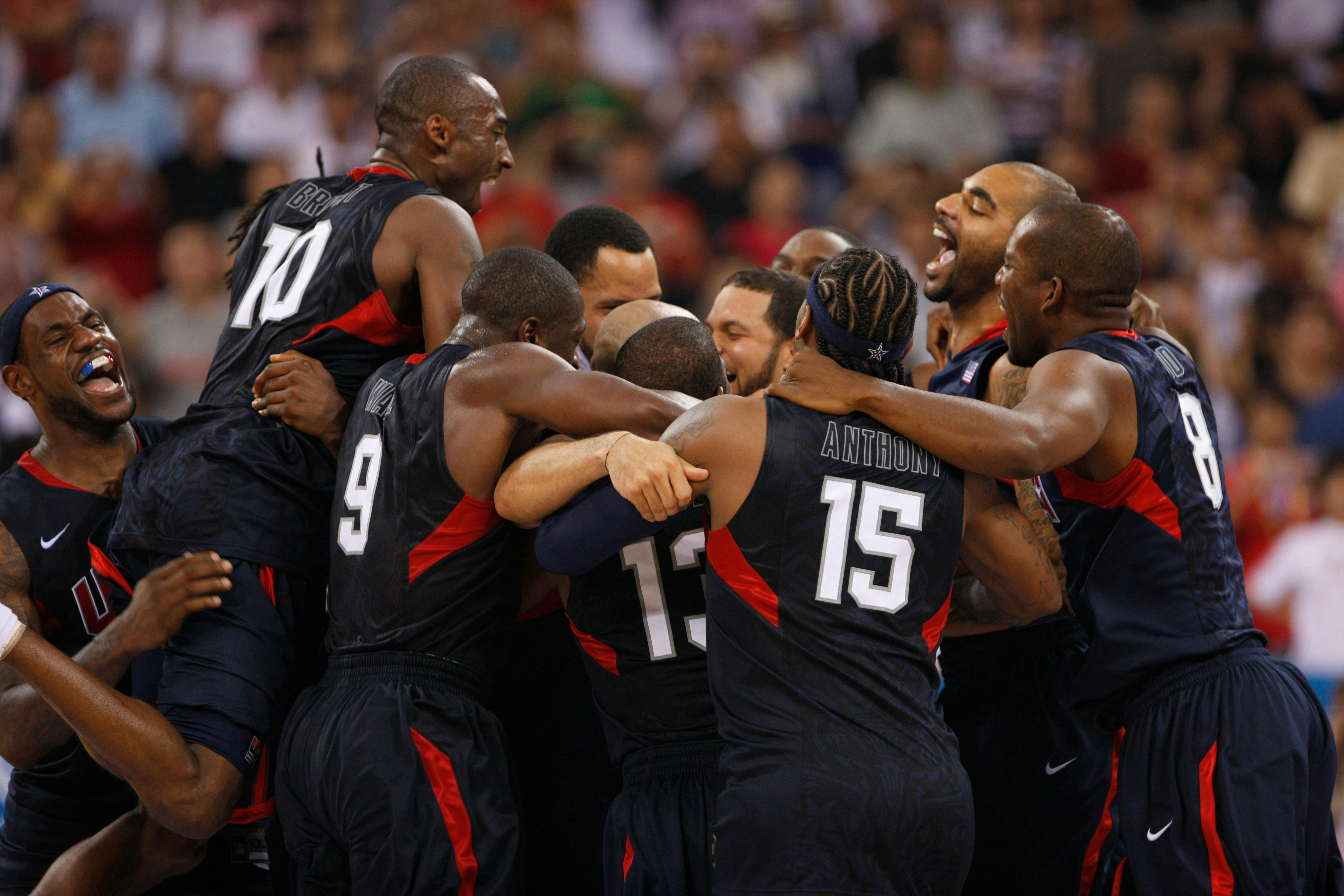 Even with a quarter-century of interviewing some of the most pivotal sports figures in our lifetime to bring their stories to the screen, American film and television writer, producer, and director Jon Weinbach is always amazed at the level of detail conveyed when an athlete reflects on memories that are just a snapshot in time for us. "They were willing to go there and talk about things in a really open and unguarded way. I think there are a lot of reasons for that, but that was the part that was such an incredible experience for me, as a basketball fanatic, as a storyteller, as a filmmaker," he says. Having produced such documentaries as The Last Dance and The Other Dream Team, Weinbach was a kid-in-a-candy-store while working on his Olympic basketball documentary, The Redeem Team, which chronicles the 2008 U.S.A. men's team's epic journey to redemption on the world stage after a disappointing third-place finish in 2004's Athens games. 

"We have Dwyane, Carmelo, LeBron, and Kobe," says the 2008 U.S. men's Olympic basketball team's Coach Mike Krzyzewski at the top of the film, speaking almost nonchalantly of his four star players, who would soon rise to the status of NBA legends. "This team's got 12 guys that can fucking win an Olympic championship." And he would know: Coach K, as he's called, is a legend in his own right — a Naismith Memorial Basketball Hall of Famer and a United States Olympic Hall of Famer, inducted for his assistant coaching of the ever-impressive 1992 Gold-medal winning Olympic "Dream Team." Joining Coach K's four stars were Jason Kidd, Carlos Boozer, Chris Paul, Deron Williams, Michael Redd, Dwight Howard, Chris Bosh, and Tayshaun Prince, and together they became "The Redeem Team." 

Throughout his film, Weinbach stitches together intimate interviews with team members — including Team Captain Kobe Bryant — Olympic footage, and behind-the-scenes material to tell the story of the men's basketball team's quest for gold at the 2008 Olympic Games in Beijing. The Redeem Team gives insight into how a group of individual talents set aside their egos to become a cohesive team and set a new standard for how the U.S.A.'s national team would function. The film also highlights an element of redemption, as Dwyane Wade, LeBron James, Carmelo Anthony, and Boozer had been on the 2004 team that played in Athens.

Weinbach spoke with Queue on the challenges of working on The Redeem Team through the pandemic, and what makes this team so significant, beyond the gold medal.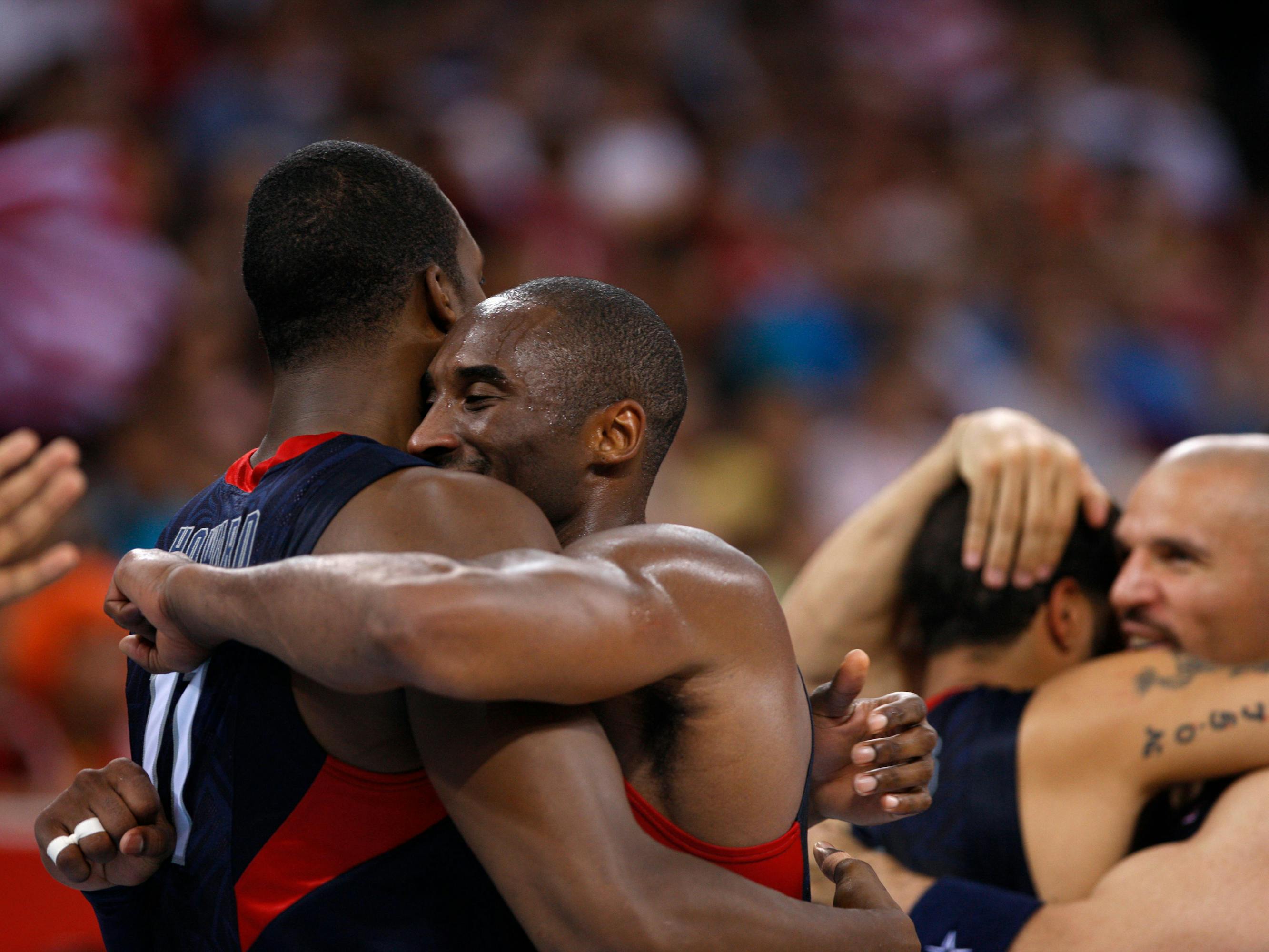 Christopher Cason: You guys started right at the beginning of COVID. Was there any point where you worried about getting this completed the way you wanted?
Jon Weinbach: Just like everyone in the production world, so many things were thrown into question. Can we finish the film? Where's it going to go? There were a lot of question marks throughout. We were sort of like the little engine that could, just pushing ahead, scheduling interviews where people were comfortable. I don't even know that there is one obstacle. It was just a series of hurdles of, Can we get the project through? Can we get it completed? All of that was the case. 

Were there players that you wanted to interview but couldn't get to because of scheduling? 
JW: We started with Dwyane [Wade]. We had a great meeting at [producer] Mike Tollin's house in the fall of 2019. We started from there and then we built an interview list. The idea was obviously [to interview] as many guys from the actual Redeem Team, the coaching staff, and some of the top opponents. We got to most of them. I think we interviewed nine of the 12 players and that's pretty good. We wanted to have a really representative chorus of voices from the team and the opponents. Not too many voices because we wanted to keep the storytelling tight. That was core to it, especially the four guys who had been on the '04 team — Dwyane Wade, LeBron James, Carmelo [Anthony], and Carlos Boozer.  

In speaking with those four players who played on the '04 team, how much did you get a sense they wanted to right that experience in 08?
JW: It was top of mind for all of them and I think there was a point where they weren't sure that they were going to play for the national team. We sort of dwelled on that in the film. If you would have asked LeBron in the immediate aftermath of Athens in '04, I don't think it would have been in the cards for him to play for Team U.S.A. [anymore]. I think with the hiring of [managing director] Jerry Colangelo, the hiring of Coach K, and this commitment you needed to make . . . They were very adamant — Team U.S.A., Colangelo, and Coach K — if you're going to sign up for this, it's a three-year commitment. Remember, because we had not won in the Olympics, the United States had to qualify for 2008. At the very least, they had to commit to 2006, and ultimately, because they lost in 2006 again, they had to come back in 2007. 

It was a multi-year commitment and I think that resonated with the guys. It was a very painful loss, and remember who they were at the time: LeBron James wasn't the four-time world champion. Dwyane was the only player of those four who had been a champion in the NBA They were at different stages of their careers, and I think they felt that responsibility in a big way. They got a lot of criticism for '04 and they came under harsher criticism than warranted after Athens. That was a very powerful motivator for them to come back.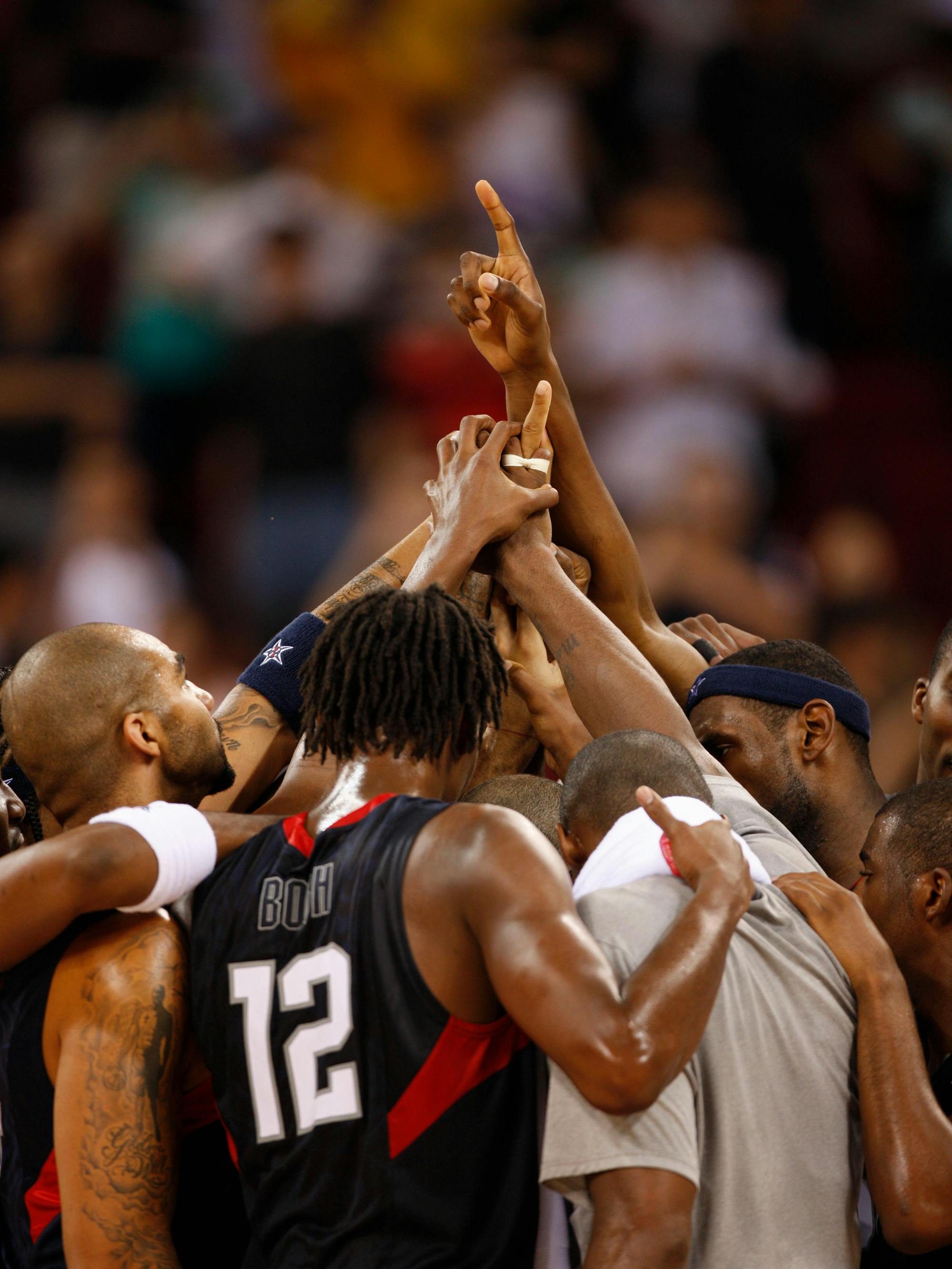 In the film, you highlight various factors that helped bring this team together. Do you think any one of them can be deemed more important or was it all about the collective?
JW: Going into this, I said this was a very significant team for reasons more than just the gold medal. Of course, that was important because they had a basketball reason for wanting to win. For this to work as a film, we have to identify some human stories. For all of these guys, there were very specific arcs of redemption — some on the court, some off the court — that kind of came to fruition in Beijing and with this team. It could have been really easy for Coach K, bringing in the veterans and playing the patriotic angle, to come off really poorly. That could have really landed in a really bad way. Coach K is very authentic. He was a West Point guy; a child of immigrants and I think that resonates with anyone, not just superstar players. It came off as authentic because it was and that is who he is. One of my favorite moments and maybe my favorite moment of the entire film is these snippets that NBA Entertainment got of the unguarded Coach K. 

There was a previous version of it where they call Jerry Colangelo the "Godfather" because he kind of had this air about him. He has this reputation that he's not to be taken lightly. He had sold the Suns and sold his interests in the Arizona Diamondbacks. Coach K obviously had a lot of success in college, but a lot of people forget there was a brief period where he was previously the coach of the national team. After the '88 Olympics and before the Dream Team Olympics in '92, there was the last U.S. olympic men's basketball team that had college players. Coach K was the coach of that team and they had gotten beaten badly in the 1990 World Championship and in the 1990 Goodwill Games. 

They all had these things, and we go through them in the film — whether it's Wade with his injuries, LeBron trying to assert his place in the basketball world and having played poorly in Athens, same thing with Carmelo, who was regarded as selfish. I think all of these things — the Coach K element, Colangelo's "You got to make a commitment," these players and their motivation, and then the X factor of Kobe very clearly having something to prove — not just to the basketball world but to those players, that I can be a great teammate and I can work well with you guys. All of those things contributed.

The way you guys captured that game against Spain was exactly how it felt watching it back in 08. What was it like to capture just how tight that game felt?JW: It's such a vivid memory of mine. My oldest son was born in December of 2007, so he was eight months old during the Beijing Olympics. Eight-month-olds don't sleep through the night. We were in L.A. and some of those games were on either really late or in the wee hours of the morning. As I recall, that game was on at like three in the morning. I'm holding my son for literally the entire game trying to get him to go to sleep and at the same time trying not to scream at the TV because it was palpably nerve-racking. [Team U.S.A.] could not pull away and it was one of those games where if you let the underdog hang around too long, that's when an upset gets pulled off. The U.S. was playing incredibly. I think both teams shot over 60 percent, and this wasn't a poor defensive U.S.A. team. It was back and forth, and Spain was making shots out of their mind. We knew we had that, and it was a joy to kind of go through it with the editors and really kind of ramp it up. I vividly remember that timeout in the fourth quarter where Spain cut it to two points. I vividly remember the three-pointer that Kobe hit and then the other Dwyane hit. That was just candy from a basketball fan and storytelling point of view. 

How important do you think The Redeem Team is in the lexicon of not only basketball but the Olympics overall?
JW: That team was significant because it arrived at a time where it was probably the golden era of national teams. You had Spain, Argentina, the team from the former Yugoslavia, Croatia, Serbia . . . and Greece was a very good team. Now, for as great as there are great individual players, there aren't the same number of great teams, and it was a great moment in basketball where the international game had kind of moved ahead of the way we played in the NBA in terms of style and literally the geometry of how we played. The way the Golden State Warriors plays now is really just a version of the international game from the early 2000s. The way the Phoenix Suns played with Coach D'Antoni and Steve Nash, that was the "international" way of playing. They kind of used the best lessons of the international game and it was a really important signal to the world that this one sport where we've been so arrogant over the years, we could be humbled and we could play the game with respect with our best players. 

That set a kind of mindset: When America plays internationally, it's not just going to be a bunch of all-stars expecting to win. It's going to be a team. The reason the team is significant is because no NBA player from at least the next three Olympic cycles could say I'm too good to play for the national team. If LeBron, Kobe, Carmelo, and Chris Paul are there, you're not too good. I think that was a very powerful symbol to show the basketball world and casual fans. There is no bigger stage than the Olympics in terms of the global sports fan.