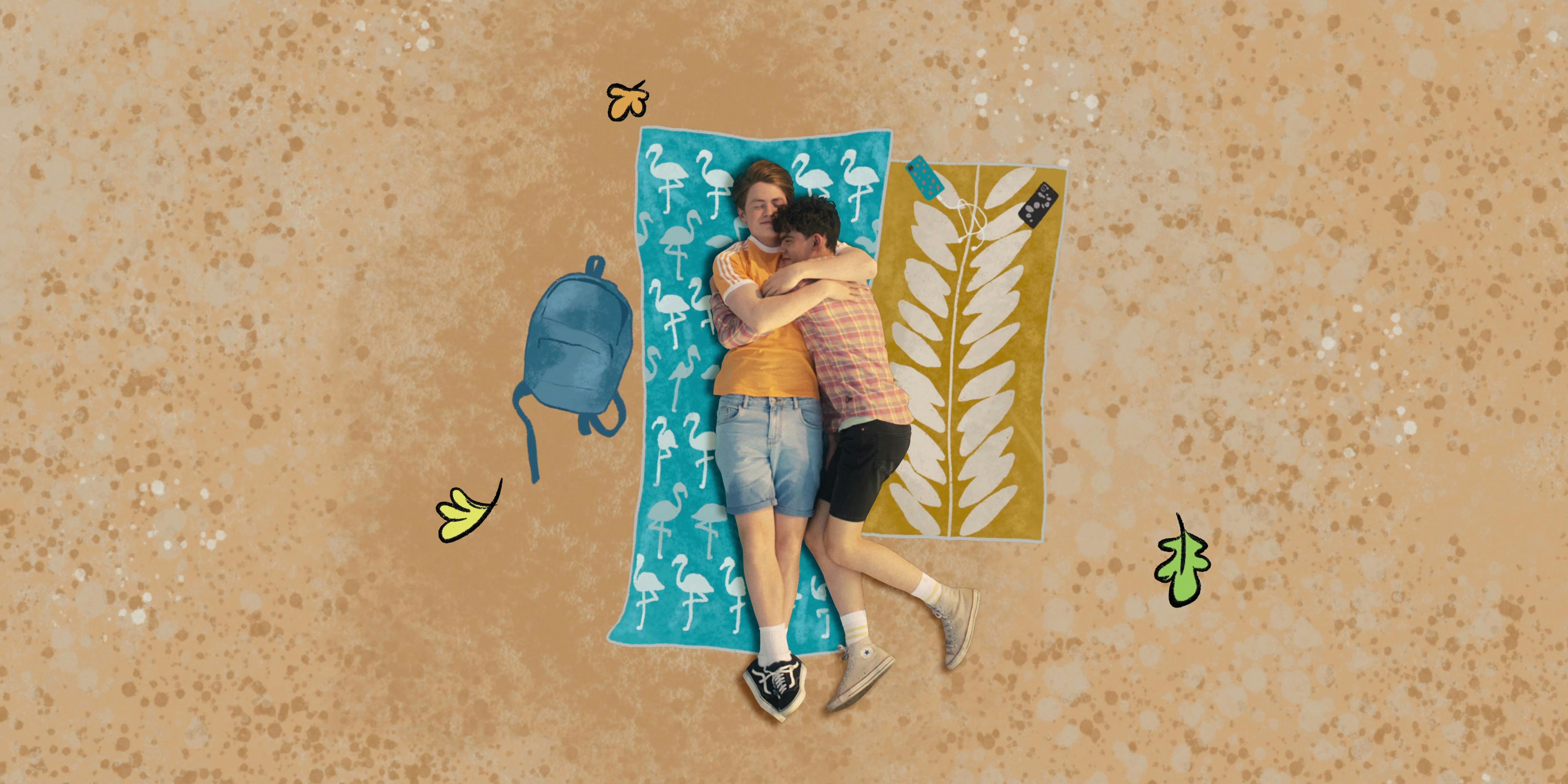 "What does it mean when Hot Straight Boy hugs you for, like, a full ten seconds?"
​​Charlie Spring, a 14-year-old in South East England, is huddled up in his bedroom, texting his mates about boys. He's having the kind of Saturday night I remember as a gay British teen  — confused, a little lonely, impatient for adulthood, and too young to hit the bars or the clubs or even drive around between gas stations and rest stops. But the scene stuck with me because Charlie, unlike a lot of L.G.B.T.Q.I.A.+ kids with growing pains in mid-sized towns, isn't really alone. It showed a world where, even if you were stressing over a boy on a cold winter's night, friends could make it feel a little warmer. 
The moment comes in the second episode of Heartstopper — the cult graphic novel that became a global phenomenon in April 2022, when its TV adaptation reached Netflix's Top 10 list in 54 countries. Charlie is a gangly drummer who's been recently outed and has dealt with his fair share of homophobic taunts at Truham Grammar School for Boys, a fictional single-sex public school in the South East U.K. Somehow, he still sees the world with a natural optimism and strides down hallways with a bounce to his step, dress pants merrily swinging above his ankles. Heartstopper centers on Charlie falling for his rugby-player classmate Nick, who isn't initially sure whether he wants to be more than friends, and is still working out where he might fall on the sexuality spectrum (his mom, played by a radiant Olivia Colman, is the kind of supportive parent any confused teen would wish for). With a sunny touch and an eye for poignant, whimsical details, the show traces the will-they-won't-they couple's journey from classroom flutters to a tearjerker final episode that imbues a muddy rugby field with the magical romance of a Nora Ephron movie.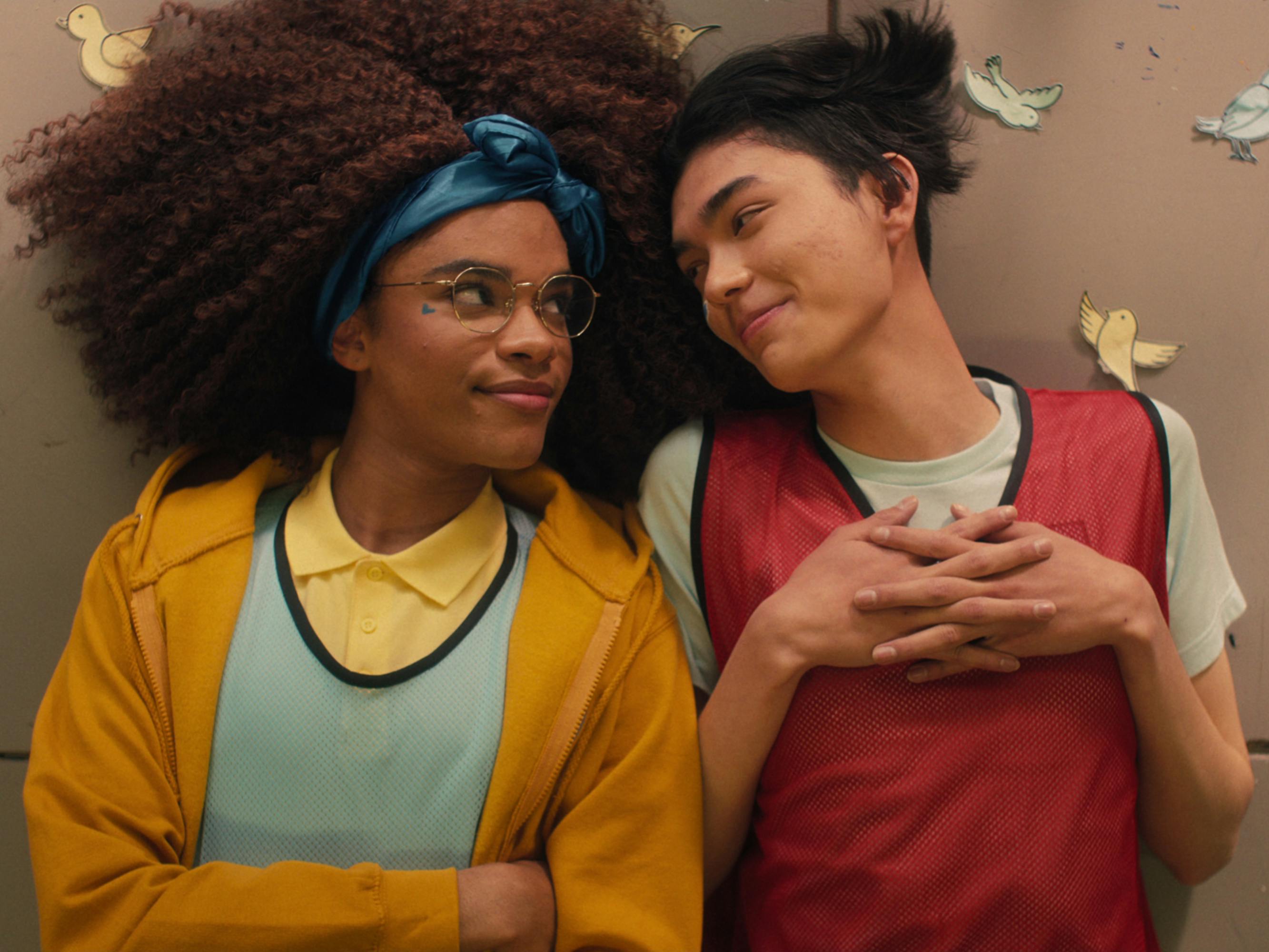 Charlie doesn't have to wrap his head around the puzzle of Nick alone. His inner circle — the ones in the text thread that Saturday night — comprises Tao, a film buff whose punkish look could place him in the lineup of a 90s grunge band, and Isaac, a quiet bookworm who incorrectly concludes that Nick is a "ginormous heterosexual." There's also Charlie's trans friend Elle, a new student at nearby girls' school Higgs, who is later taken under the wings of a young lesbian couple with a heartwarming story that the show later brings to light. In another kind of teen flick, this ragtag crew would be decidedly pegged as "the freaks," a group of social outsiders who don't care about the popularity Olympics, wear the wrong clothes, and are sidelined to some corner of the cafeteria. But in Heartstopper they are both a lifeline to Charlie, dispatching (sometimes unsolicited) romantic advice, and his cheerleaders, both metaphorically and literally, when he becomes the school rugby team's unlikely newest recruit. By putting Charlie and his chosen family of L.G.B.T.Q.I.A.+ friends and allies at the center of Heartstopper, show creator Alice Oseman enshrines Charlie, Tao, Elle, and Isaac, as well as girlfriends Tara and Darcy, as the show's misfit heroes. 
It's a nuanced depiction of how community can be a lifeline for young queers, in a twist on the oddball friendship groups that were the backbone of masterful 90s shows like Freaks and Geeks and My So-Called Life. These shows gave a weight to the teenage psyche, which, in other sitcoms, had often felt played down as mere angst. (Thanks to its beloved character Rickie, indelibly played by Wilson Cruz, the latter was also a landmark depiction of the joys and frustrations of gay teen life.) More recently, friendship-focused teen shows like Sex Education, Elite, and Baby have made strides in showing the complexities of L.G.B.T.Q.I.A.+ teens of all stripes dealing with real issues like prejudice, bullying, and mental health, leaning on a supportive crew to help make it through.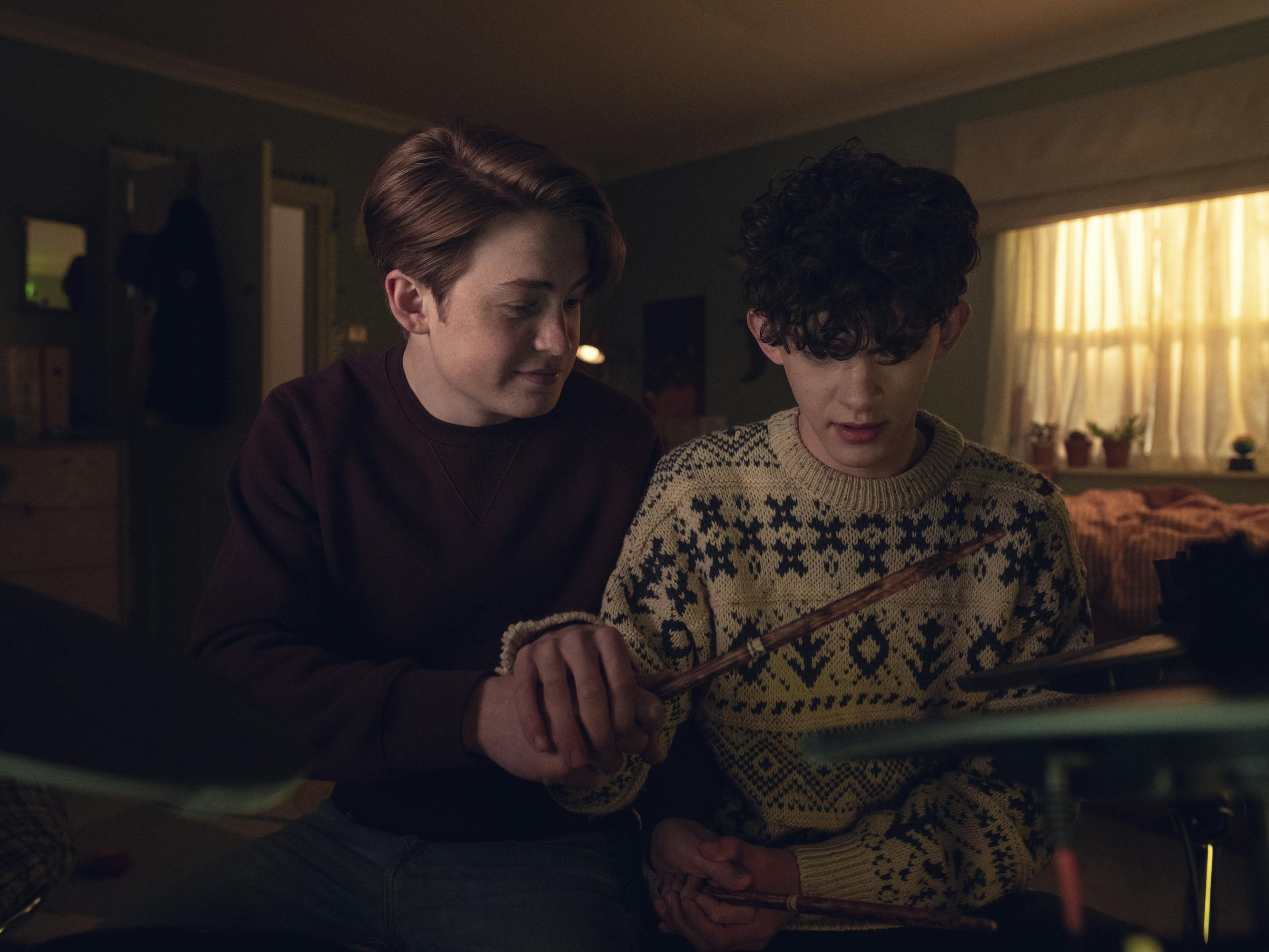 One of the most touching elements of Heartstopper is that Charlie's friends are with him at every step of the way. While they support his budding romance with Nick, they're wary too — Nick isn't out yet, and Charlie has been hurt before by a manipulative ex. At the bowling alley for Charlie's 15th birthday party, Tao gives Nick a dressing down. "You're messing with him," Tao says, with quiet fury. "And I will not tolerate it." Growing up gay, I could never have imagined opening up to straight friends about my crushes, let alone that they would go to bat for me like Tao does for Charlie. 
While you may hear of schools that have gay-straight alliances, Heartstopper lives and breathes it, in heartwarming moments that show what it means to find your own people. And while it's an optimistic depiction of the possibilities for gay teen life, it doesn't candy-coat its struggles either. Charlie is teased by the rugby lads and Nick is nervous to come out to his masc friends on the team. Season 2 of Heartstopper, currently in production, will show further facets of Charlie and Nick's friendship group, exploring their stories to a deeper degree.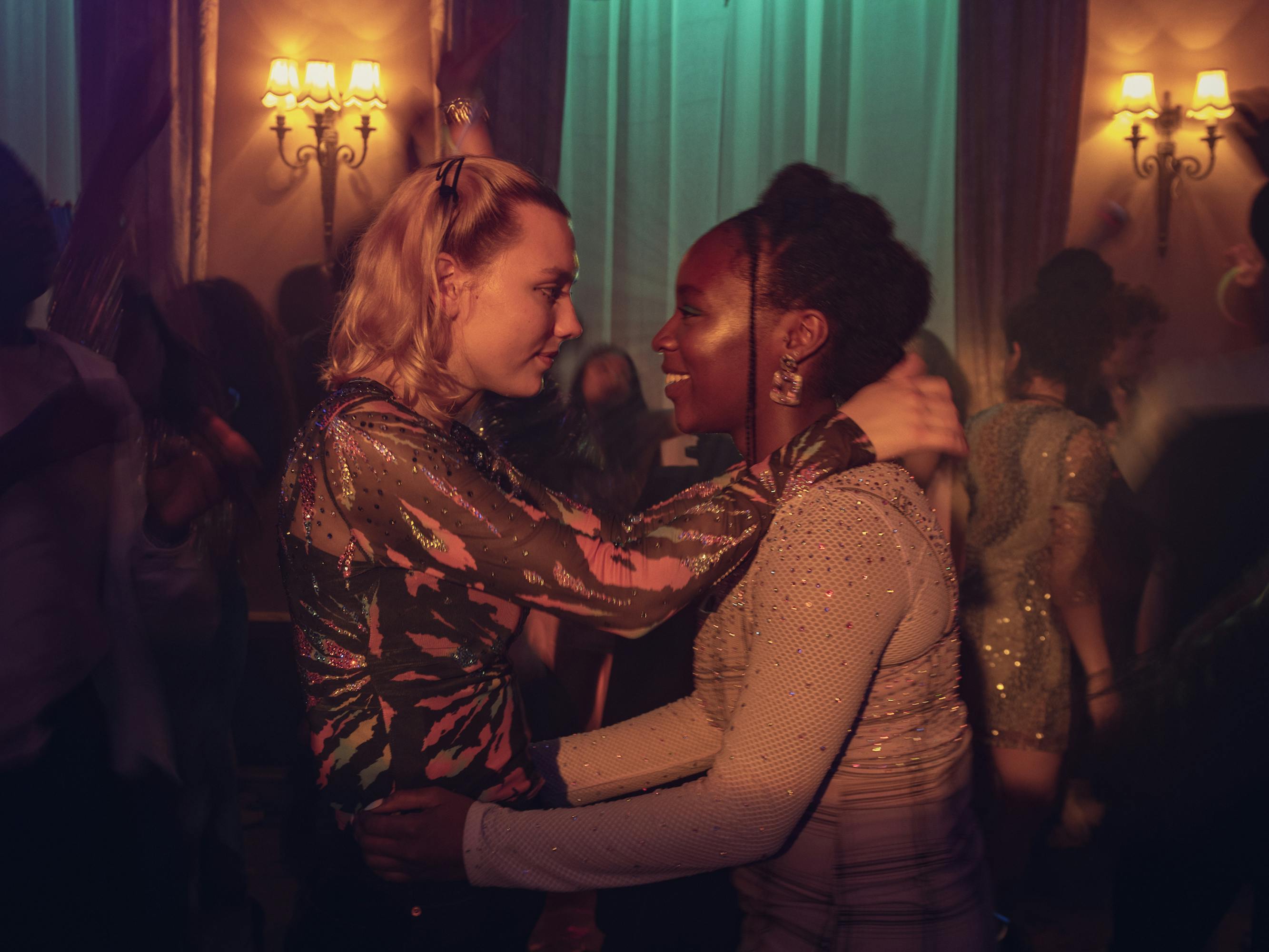 Heartstopper creator Alice Oseman noted that it was important to show that school life wasn't a bed of roses for L.G.B.T.Q.I.A.+ people. "I like to think overall, things have gotten better, but it's still not blissful amazingness everywhere," Oseman shares in an interview with The Guardian. Heartstopper makes a case for how supportive friends can make teen gay life a little brighter, in a vision of young queer community that forms an inspiring roadmap for a more accepting world. And recent studies suggest that Gen Z embraces L.G.B.T.Q.I.A.+ identities more openly than ever before. 
It's tough to be a teen. It's often even tougher to be a gay one. But Charlie is very far away from the image of the lonely and confused gay boy that I remember myself being. In its sweet and sunny way, Heartstopper shows that, with the help of your ride-or-dies, you don't have to do it alone.