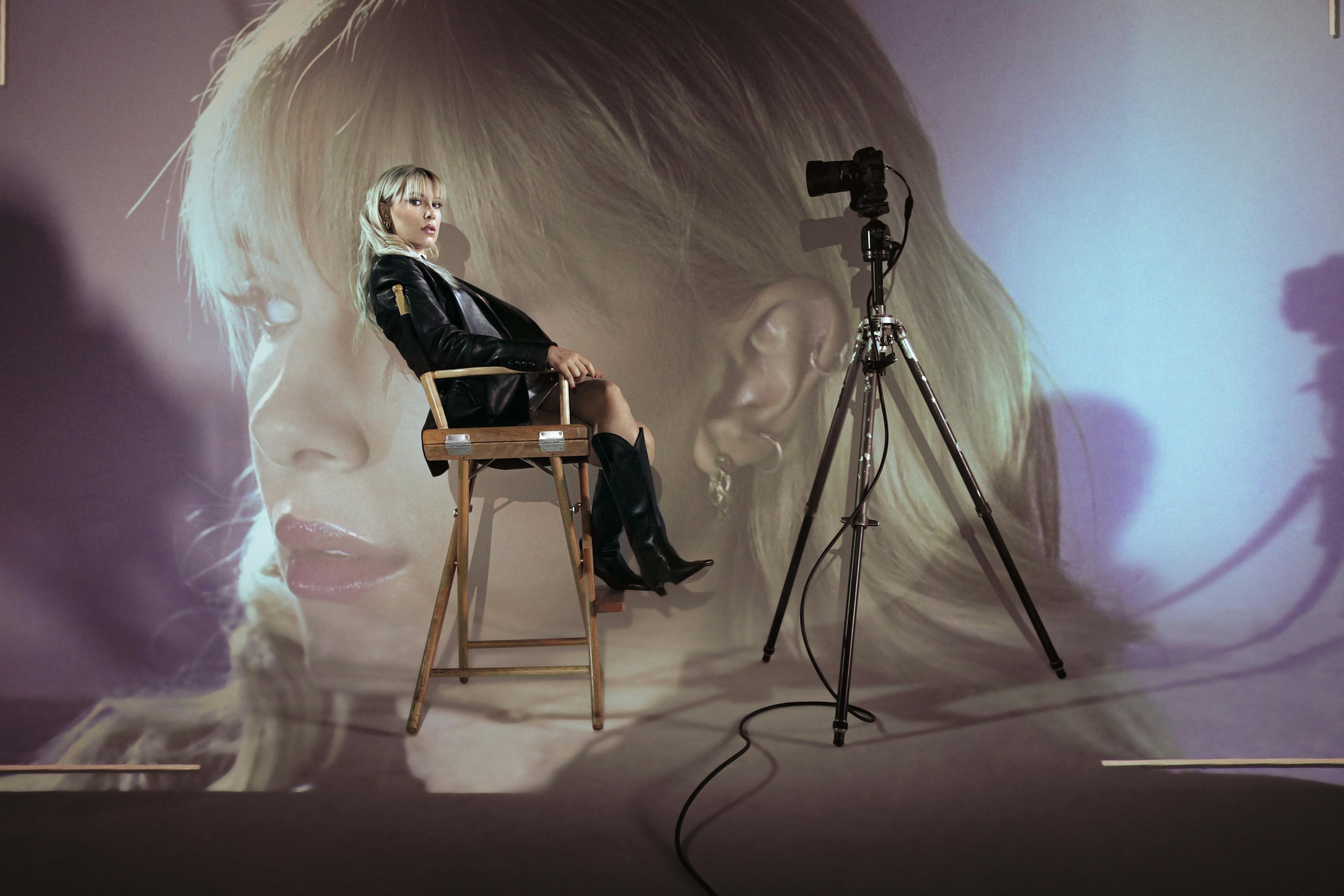 Millie Bobby Brown might be best known for playing the most powerful girl in the universe — her Stranger Things character Eleven can manipulate extra-dimensional entities, and maybe even the borders between life and death itself. Here in the real world, though, Brown keeps proving time and time again that her own creative powers are almost as limitless, maybe even preternatural. She seems to effortlessly summon emotion onscreen, crafting indelible performances that have elevated her to icon status at the tender age of 18. She's both an Emmy Award nominee and a rising-star producer with her own shingle, PCMA Productions, which she founded with her family. Unstoppable is the word that comes to mind.

It's also an ideal way to describe the plucky, resourceful heroine Brown brings to the screen in Enola Holmes 2, arriving November 4. Reprising her role from 2020's delightful mystery, adapted from the novels by Nancy Springer, Brown returns to Victorian England as the nineteenth-century sleuth, who has recently opened her own agency but is struggling to find clients. Just when she's ready to close shop, a desperate girl turns up seeking help in finding her missing sister. The case, however, proves far more puzzling than expected, and Enola is thrown into a dangerous new world that takes her from London's sinister factories and colorful music halls to the highest echelons of society — and eventually to 221B Baker Street itself, the famed residence of Enola's brilliant older brother Sherlock (Henry Cavill).

"The first film was about self-exploration, personal growth: a young girl loses her mother, goes to find her mother, has very misogynistic brothers, one of whom, Sherlock, is a work in progress," says Brown, who produced the first film and does so again with its sequel. "She's on this journey of self-exploration . . . I loved that approach to the first film. It really gave everyone a peer-eyed view into Enola. But this film isn't about Enola. It's about Detective Enola Holmes."
Enola Holmes' BAFTA and Emmy-winning director Harry Bradbeer and BAFTA-winning screenwriter Jack Thorne return for the new movie, which is rooted in a noteworthy event from the annals of British history: the Match Girls' Strike of 1888, which saw some 1,400 employees of powerful manufacturer Bryant & May walk out over excessive hours and dangerous working conditions. "We wanted this to be more of a grown-up film, with a grittier, more dangerous story," says Bradbeer. "We wanted to tell a story that brought Enola into contact with people outside her background and class by introducing her to working girls of her own age. That was something I was very excited about. And so that's where the match factory idea came in."

Adds Brown: "I find it so inspiring to think of these young women, who basically have no power at all, rising up against the system. But also it's consistent with the theme of sisterhood that runs through this film. Jack and Harry were so clever in how they bring Enola into the movement."

If Brown sounds wise beyond her years, it's because she is — at an age when most young adults have just graduated high school, she's nearly a decade into a remarkable career that's made her one of the biggest stars on the planet. Brown made her screen debut as a young Alice (of Alice in Wonderland) on the series Once Upon a Time. Turns in series including Intruders, NCIS, Modern Family, and Grey's Anatomy followed, all of which led to her landing the role of Eleven in the Duffer brothers' Stranger Things — a character far beyond the realm of parts typically available to preteen actors. "They gave me an opportunity that not many people were giving me at the time," Brown says of her big break. "They believed in me, and they knew I was capable of something. I'm just very grateful, and they've always been there for me."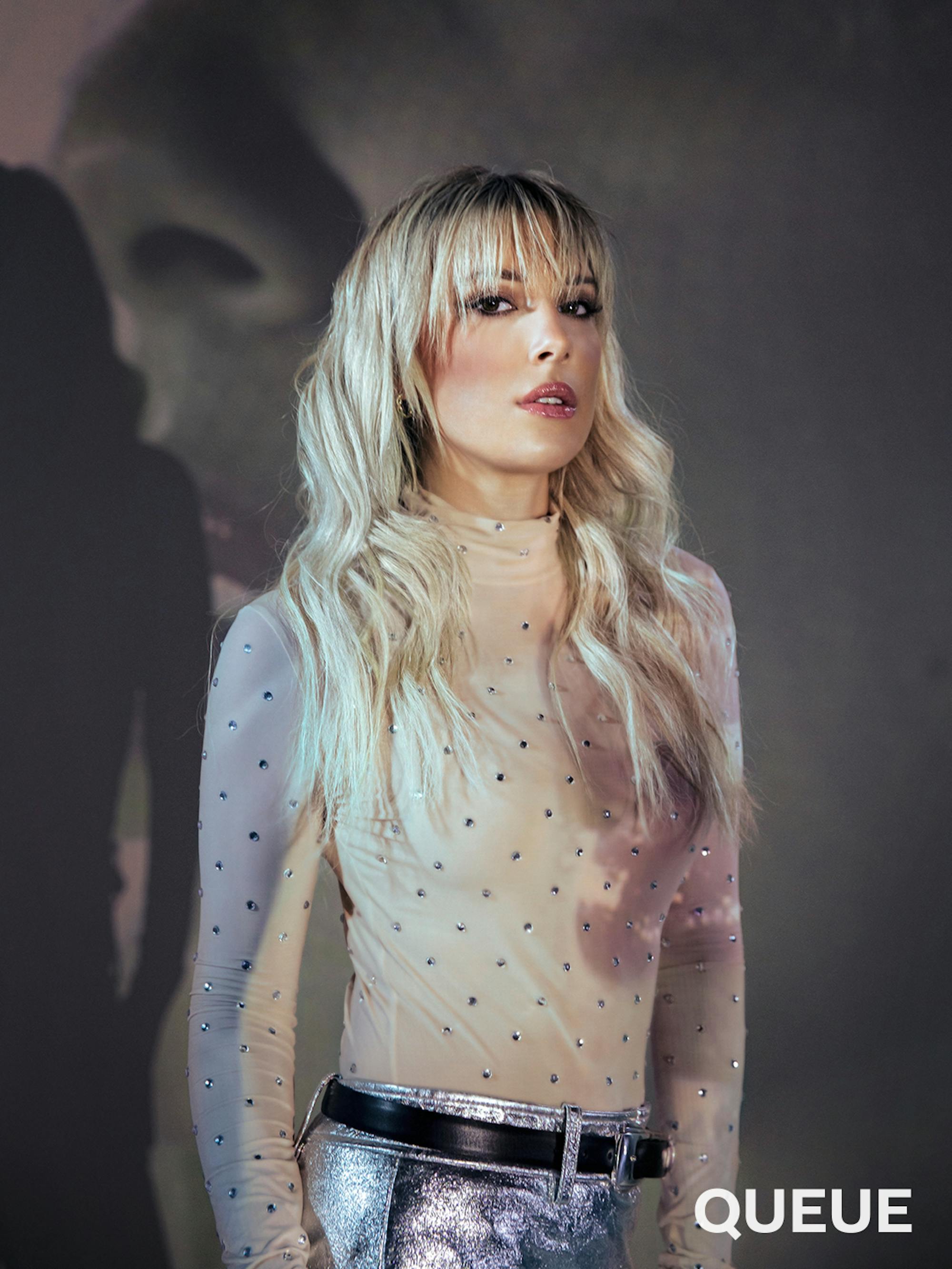 After Stranger Things premiered in the summer of 2016, Brown quickly became a household name. Her deeply emotional performance grounded the series, which went on to become one of Netflix's most-watched shows and a global cultural phenomenon. Four seasons later, Brown's days in Hawkins are coming to a close, as Stranger Things wraps up with its fifth and final season. "We were all under 14 years old when we started — when we were in our formative years," she says of her longstanding relationships with the cast. "It's the biggest time to be around people and figure out who you are. I think that is why it is so important to us kids because it's [been] such a huge part of our lives." Saying goodbye to Eleven will no doubt be difficult for the performer, but, as Brown says herself, "It's only the beginning."

That magnitude of success — along with Brown's own determination and drive — positioned her to launch PCMA (named for her siblings. Paige, Charlie, and Ava) and undertake an array of projects, including Enola Holmes and its new sequel. As both an actor and producer, Brown responded to Springer's books right away and says she feels a closer kinship to the enterprising sleuth than to her Stranger Things alter-ego. "We are both very similar, quite dry, and brutally honest, and the fact that I can relate to Enola helps me to constantly add more things to her because as I grow, Enola does," says Brown. "Eleven in Stranger Things is so far beyond who I am, while Enola feels like I'm coming back to a place of normality and consistency. I'm able to really create her character organically . . . Of course, there are times when Harry Bradbeer comes up to me and says, 'Now, is that Millie or Enola?' And I go, 'That's Millie, let's do it again!'"

For Mary Parent, producer of both Enola Holmes films and vice chairman of Worldwide Production at Legendary, "A big part of the success of the first film was Millie's brilliant portrayal of a young woman coming into her own power." Producing opens up a whole new world of creativity for Brown. "It's an incredible experience to be an actor and a producer. It's definitely one of the more challenging ones because I'm doing two things at once and separately, simultaneously, at the same time," explains Brown. Producer is not a role the star takes lightly: "This isn't just a label," she says. " I had to prove a lot because I am young and I am a girl, and people could think that this is something that has been handed to me. I wanted to prove myself on the first [Enola Holmes]. On the second one, I felt more comfortable because I knew I was capable of it."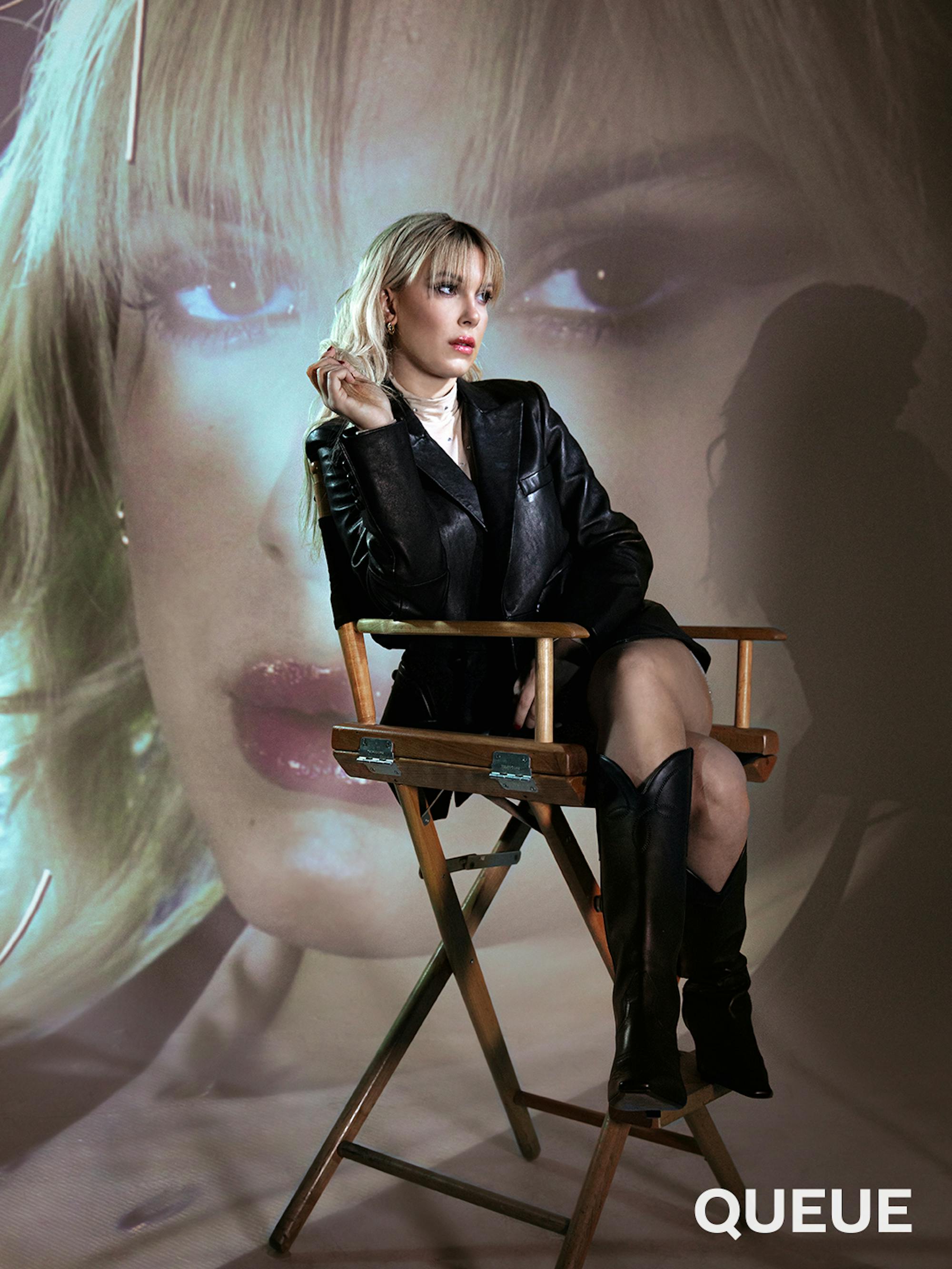 Brown finds herself stepping into her power as a producer, as a performer, and as a young woman eager to break down the barriers set before her. "Young women are dragged down for many different things. If it's our maturity, if it's the way we dress, if it's the things we say, if it's the choices we make, we will never be enough," she remarks. "It's for us to find camaraderie and sisterhood in that. And to stand together and say, 'We are enough.' We have to stick together, breaking those stereotypes and standards." 

With Enola and Eleven, Brown has rooted her career in empowering and powerful roles, and that doesn't seem to be stopping anytime soon as she continues her Hollywood ascendance. Her upcoming feature projects include The Electric State for The Gray Man filmmakers Anthony and Joe Russo, in which she'll play an orphaned teenager who traverses the American West searching for her younger brother alongside a mysterious robot and an eccentric drifter. The film's ensemble cast includes Chris Pratt, Stanley Tucci, and Michelle Yeoh. "It's so funny, now I've worked with two sets of brothers." Brown says of the Russo and Duffer brothers. "They're actually quite similar," Brown explains. Much like parents, "one says yes to everything, and one's a bit stricter. It's a really good balance."

Next for Brown is the fantasy film Damsel, from director Juan Carlos Fresnadillo, which she both starred in and executive produced, coming in 2023, and the upcoming adaptation of the Tess Sharpe novel The Girls I've Been, which Brown will also produce. And, of course, she's set to begin filming the final season of Stranger Things next year. "That does break my heart," Brown tells Queue of saying farewell to her beloved Eleven and the series that brought her mega-stardom. But there's no question that a world of creative possibilities await the actor — the supernova has only just begun.