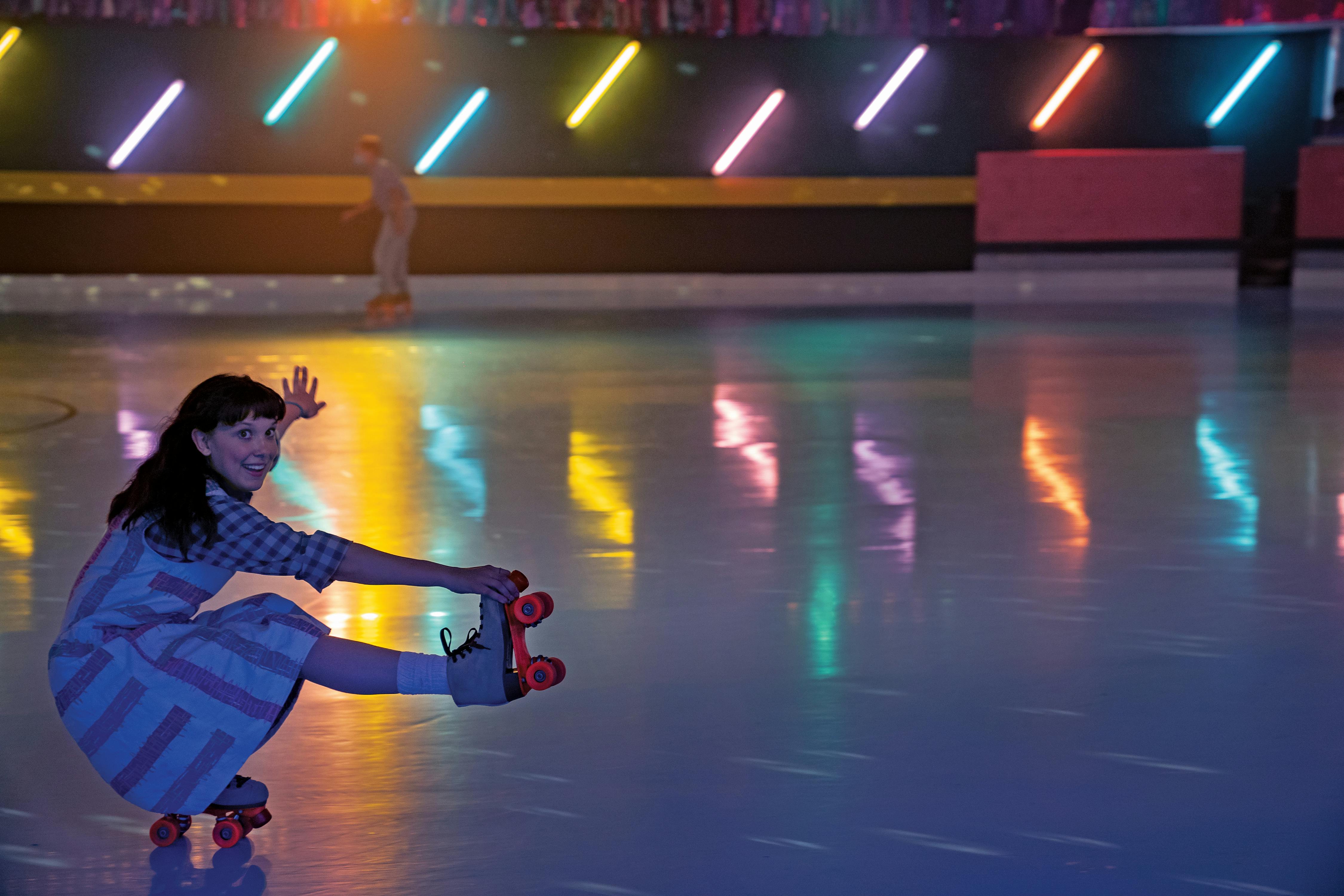 By the Numbers
STRANGER THINGS 4
It's been six years since Stranger Things transported audiences to fictional Hawkins, Indiana, and its dark, dangerous corollary, the Upside Down, a nightmare realm where faceless beasties and psychic villains hold sway. Four seasons on, the Emmy Award-winning series, created by twin showrunners Matt and Ross Duffer, has become a fixture in the pop culture consciousness thanks to its engaging blend of supernatural-inflected mystery and character-driven drama, rooted in the finest storytelling traditions of Steven Spielberg and Stephen King.
With each successive season, the scope of the show has grown more ambitious, plunging its amiable cast into ever-increasing peril — and prompting yet more viewers to fall under its spell. "If we look back at our favorite movie sequels — whether it's Aliens, or Terminator 2: Judgment Day, or The Godfather Part II, or The Empire Strikes Back — the greatest movie sequels always do change it up," says Ross. "So that's what we've been trying to do each season to challenge ourselves and give everyone something new to try." Adds Matt: "That's important to make sure we don't get bored and the cast doesn't get bored." 
Here, Queue breaks down some of the fascinating facts and figures behind the worldwide phenomenon.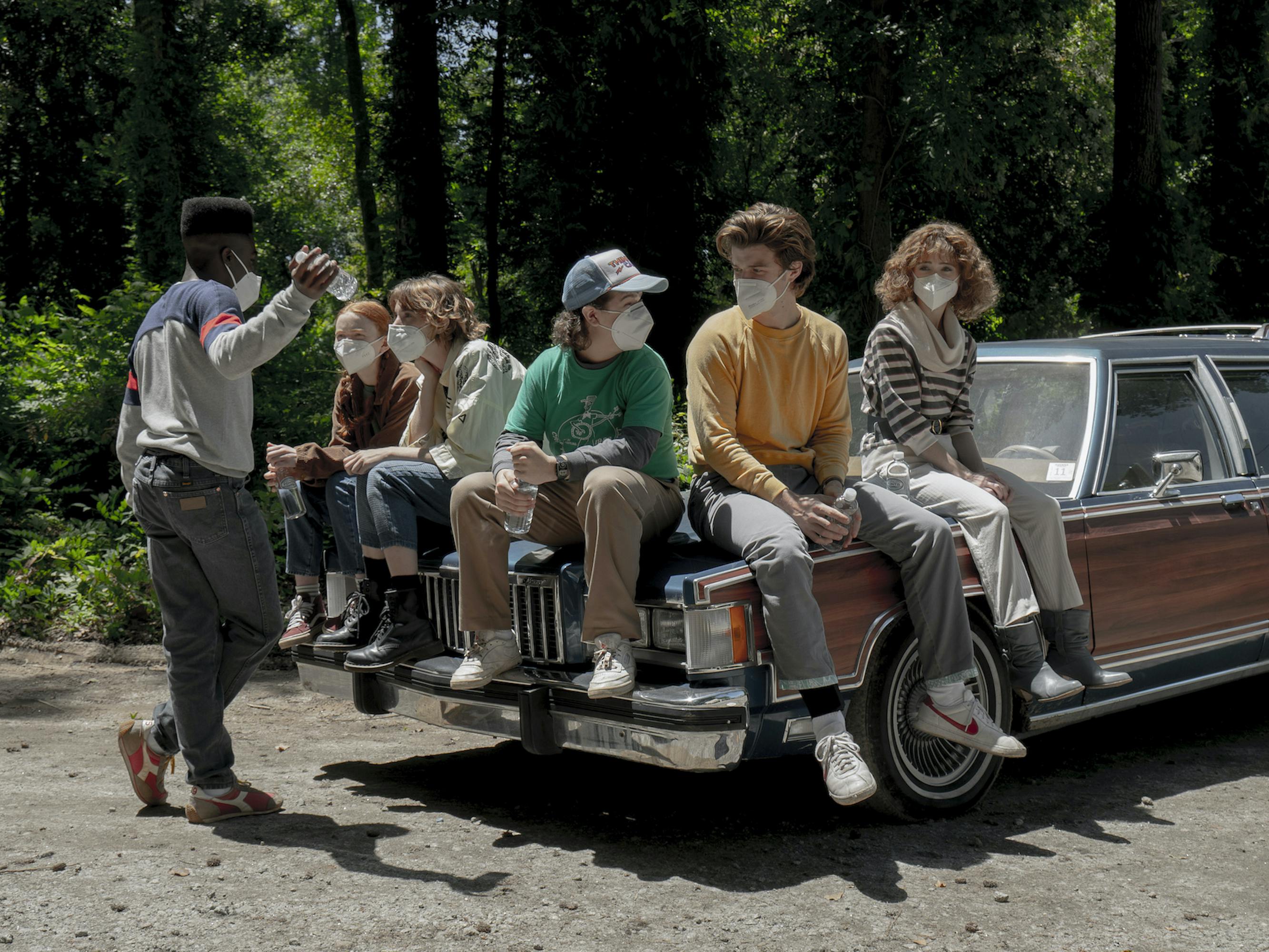 8
Number of locations featured in Stranger Things 4 (2 countries: U.S., U.S.S.R.; 5 states: Indiana, California, Nevada, Utah, Alaska; 1 alternate dimension: The Upside Down)
1979
Year of Stranger Things 4's pivotal flashback; also the year Sony introduced its innovative Walkman
620
Length in minutes of Stranger Things 4, the series' longest season to date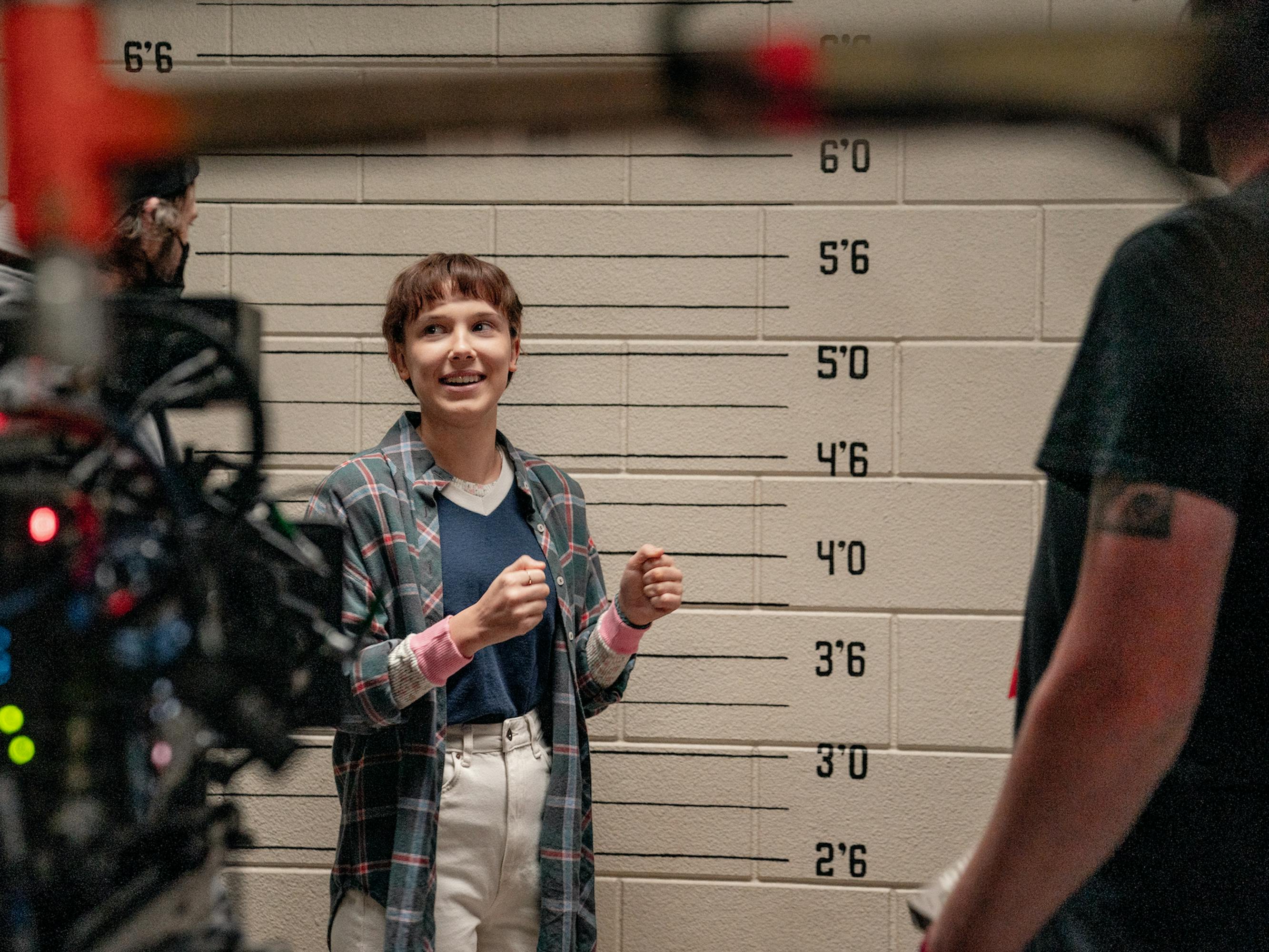 1
Position on the Billboard Streaming Songs chart reached by "Running Up That Hill (Deal with God)," following the premiere of Stranger Things 4
30
Peak position on the Billboard Hot 100 chart reached by Max's (Sadie Sink) favorite song — "Running Up That Hill (A Deal with God)" by Kate Bush — when it was initially released in 1985
14
Age at which Joyce Byers actor Winona Ryder starred in her first film, Lucas, which was released in 1986 — the year in which Stranger Things 4 is set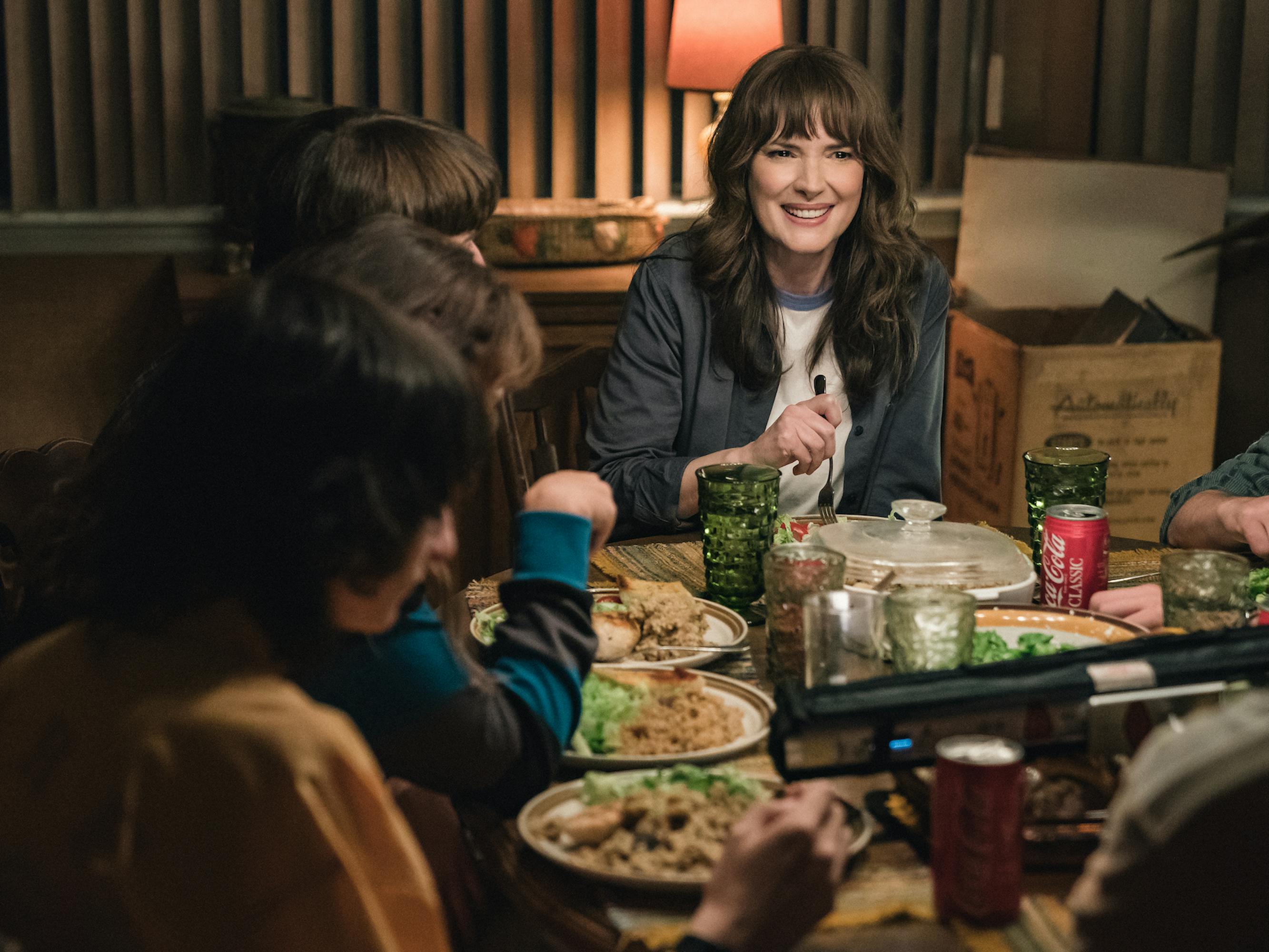 40,000
Amount in U.S. dollars requested to ransom Jim Hopper from a Soviet gulag
185
Days Mike and El have been apart at the start of Stranger Things 4
140
Length in minutes of Stranger Things 4 finale, the series' longest episode to date