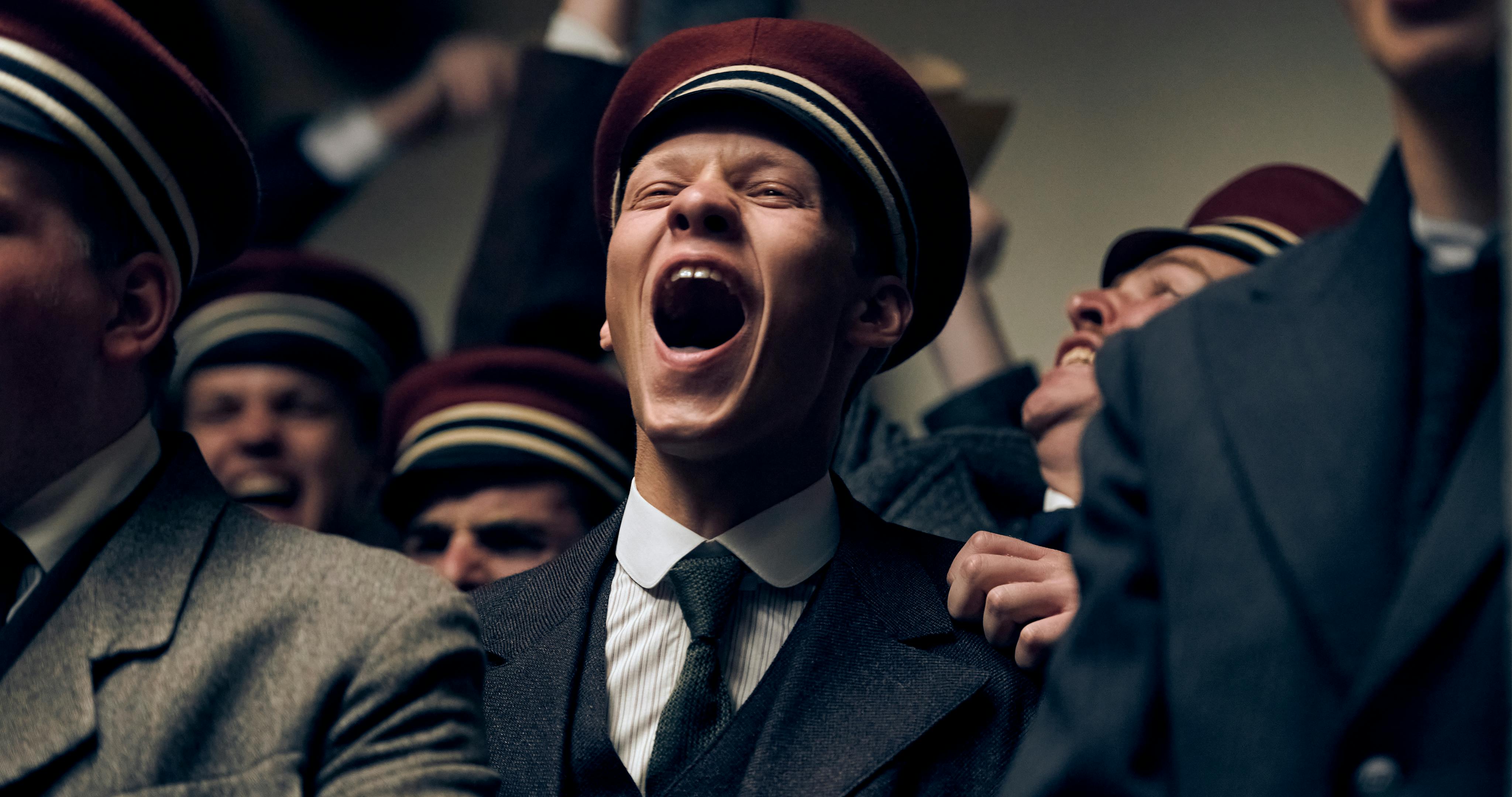 All Quiet on the Western Front Breaks Records
Since its 1929 publication, All Quiet on the Western Front has been translated into over 20 languages, earned a Nobel Peace Prize nomination, and been adapted into two films. However, the latest cinematic interpretation of Erich Maria Remarque's literary classic, helmed by director Edward Berger nearly a century later, is marked by many firsts. Since its premiere at the Toronto International Film Festival in early September, the harrowing epic has been met with whirlwind popular and critical acclaim and award nominations, including in nine Oscar categories. Berger, who also co-wrote the war drama with Lesley Paterson and Ian Stokell, attributes the film's record-breaking success to one particularly salient first: "It is a world-famous German bestseller, but it had never been told [cinematically] from a German perspective," Berger told Queue.
All Quiet on the Western Front portrays the final days of World War I through the lens of young German soldier Paul Bäumer (played brilliantly by Felix Kammerer), whose initial excitement is swiftly shattered by the brutality of what he witnesses after he enlists. Germany's complicated relationship to World War I is at the heart of Berger's adaptation, resulting in a two-and-a-half-hour film that is powerful and visually beautiful, albeit heartbreaking to watch. "Our view of war is marked by grief and shame, sorrow and death, destruction and guilt," Berger says. "I felt that making our German history, background, and attitude toward war the driving force behind the movie was a huge and fascinating challenge. I wanted to make a movie that felt like, in order to make it, you would've had to have grown up in Germany."
Here are some of the facts and figures behind the inimitable All Quiet on the Western Front.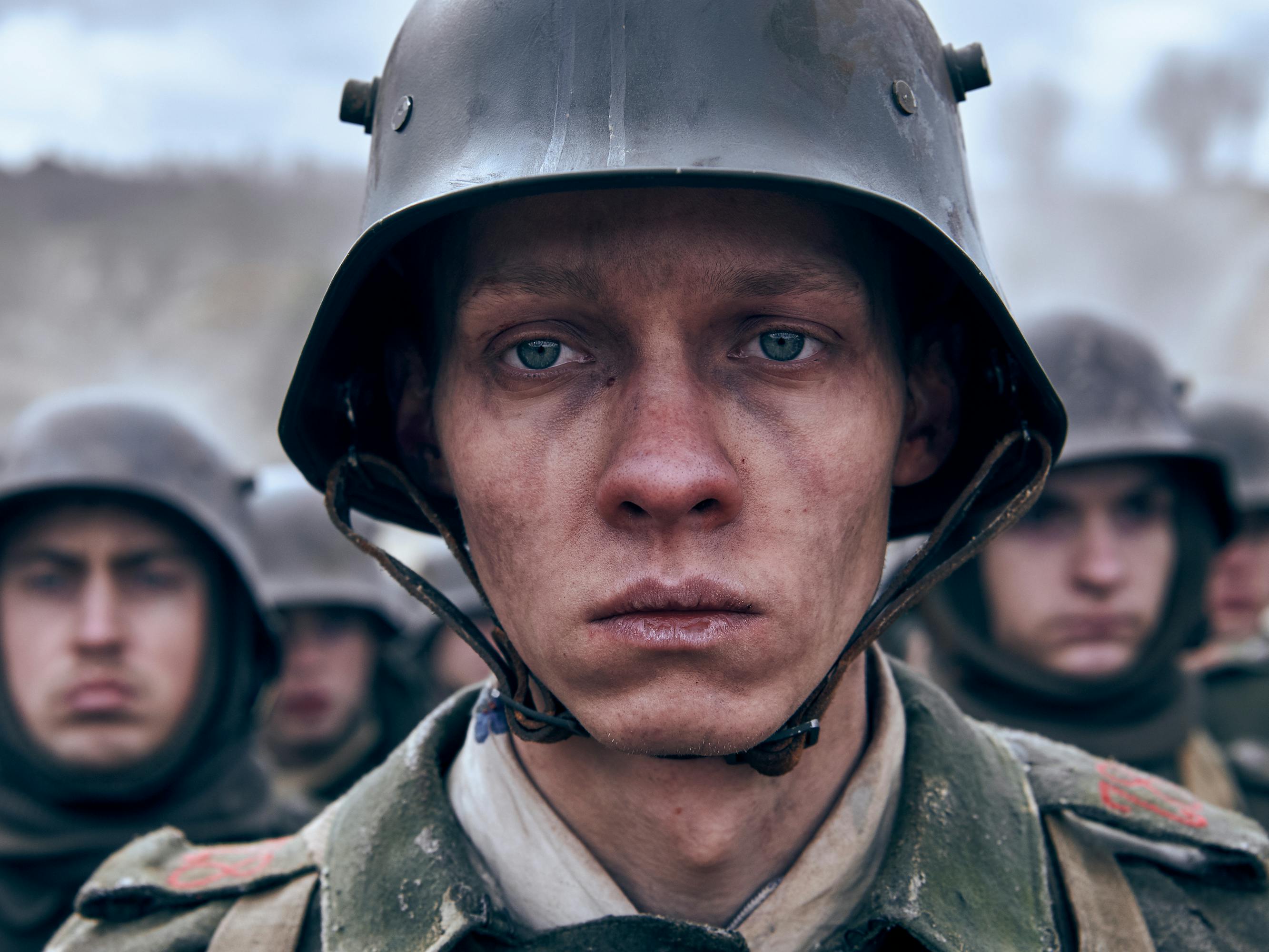 All Quiet's Oscar nominations: Best Picture, Best International Feature Film, Best Adapted Screenplay, Best Cinematography, Best Sound, Best Production Design, Best Visual Effects, Best Makeup and Hairstyling, and Best Original Score.
Third most Oscar-nominated non-English film ever, only surpassed by Ang Lee's Crouching Tiger, Hidden Dragon and Alfonso Cuarón's Roma (which each earned 10).
First non-English language film to receive a VFX nomination.
The year in which the first onscreen adaptation, helmed by Lewis Milestone, won Outstanding Production (now Best Picture) and Best Director Oscars, and earned nominations for Best Cinematography and Best Writing. 
First non-English language adaptation of Erich Maria Remarque's novel.
Most nominated and winning film of the 2023 BAFTA Awards.
People who built the trenches seen in the film.
The number of football fields that make up the area where the trenches were dug.
All Quiet's BAFTA nominations: Best Film, Film Not In The English Language, Director, Adapted Screenplay, Supporting Actor (Albrecht Schuch), Original Score, Casting, Cinematography, Editing, Production Design, Costume Design, Makeup & Hair, Sound, and Special Visual Effects.
All Quiet's BAFTA wins: Best Film, Film Not in the English Language, Director, Adapted Screenplay, Original Score, Cinematography, and Sound.
Most BAFTA wins for any foreign language film ever.
The year a film (The King's Speech) last received 14 BAFTA nominations. 
Most BAFTA nominations received by a non-English language film, tied with Ang Lee's 2001 film Crouching Tiger, Hidden Dragon.