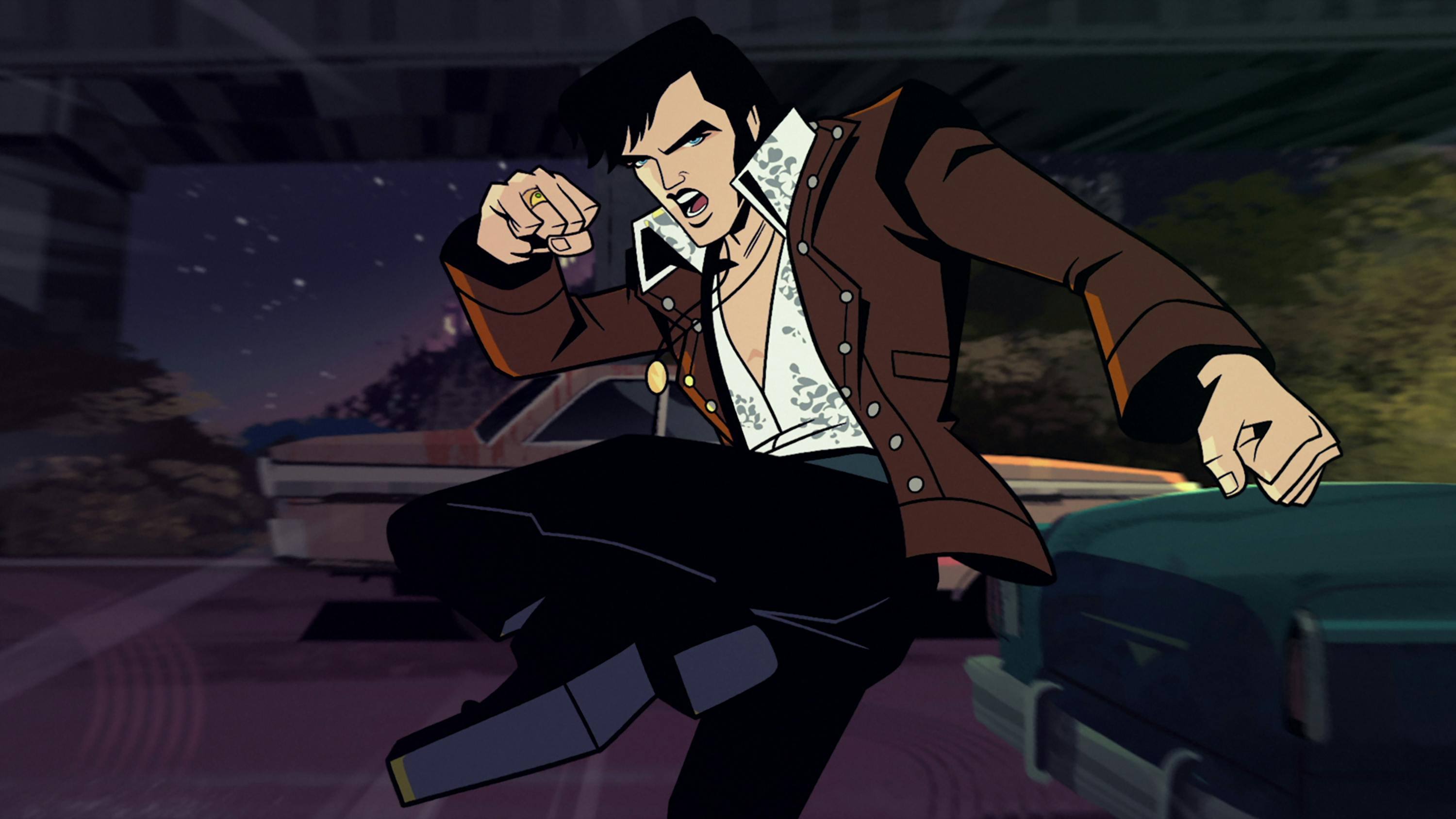 Priscilla Presley and John Eddie's series imagines Elvis, voiced by Matthew McConaughey, trading his microphone for a more perilous occupation.
What if Elvis Presley, the King of Rock 'n' Roll, moonlighted as a secret government asset fighting to keep America safe from a world in turmoil? What if his signature aviator sunglasses were, in fact, X-Ray specs and his rings were lethal weapons? And what if Scatter, Elvis's chimpanzee that called Graceland home, was actually his trigger-happy sidekick? 
Agent Elvis, the made-for-adults animated adventure, answers those questions as it imagines the legendary rock star, voiced by Oscar winner Matthew McConaughey, as an undercover operative for the TCB, or The Central Bureau — a clever play on the King's signature phrase, "taking care of business." Led by The Commander (Don Cheadle), the TCB is fighting to keep the culture wars at bay during the tumultuous late 60s and 70s. 
The show places Elvis on the front lines of the moon landing, the Nixon presidency, the infamous concert at Altamont, and more landmark moments in American history, with the likes of Stanley Kubrick, Timothy Leary, and Howard Hughes all factoring into the operative's globe-trotting missions.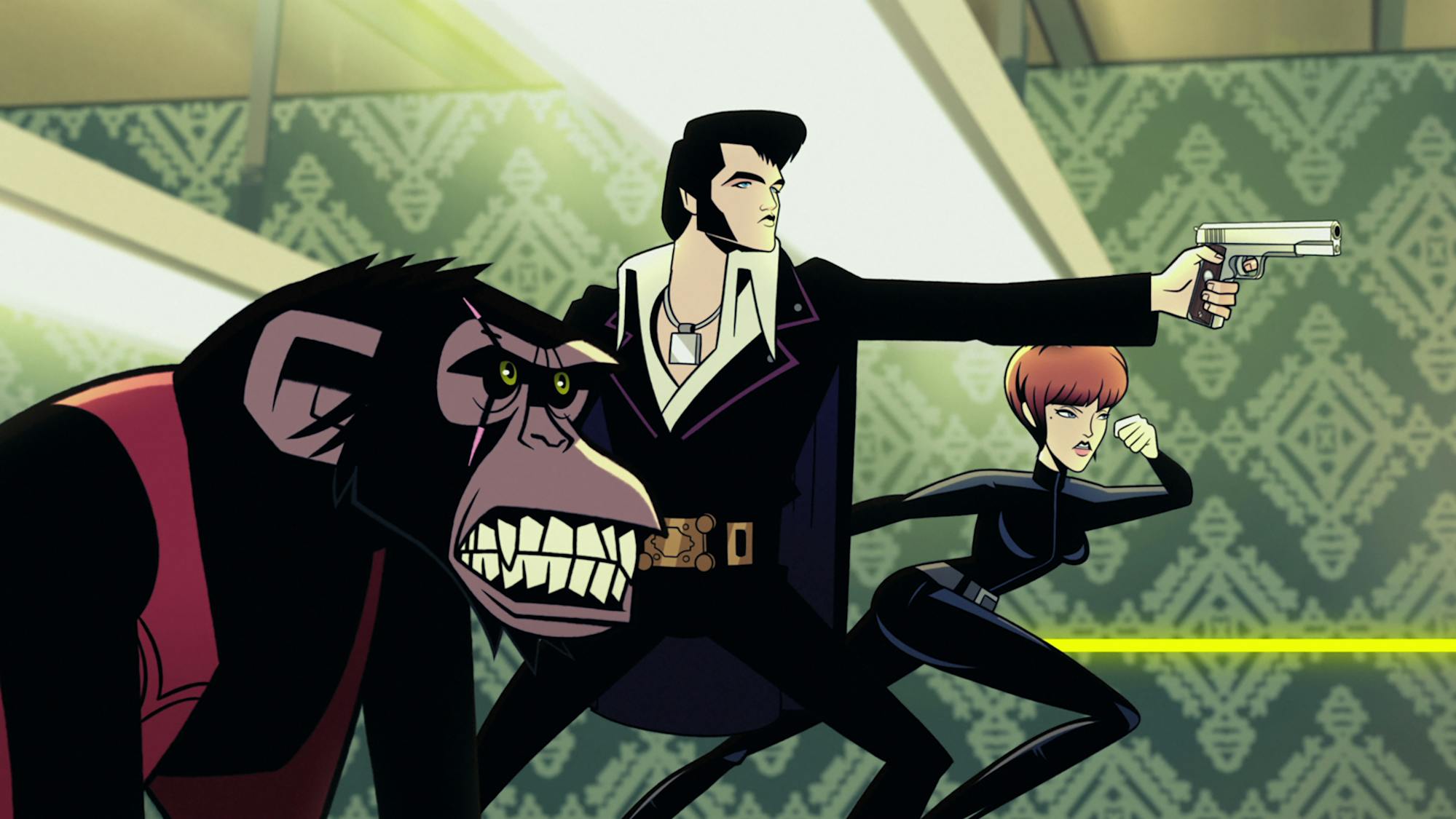 Dressed in the eye-catching threads he preferred in his later years, Elvis also faces a slew of formidable foes: Charles Manson and his hippie followers, a revved-up biker gang, mobsters from a Frank Sinatra concert. Fortunately, he can rely on allies including childhood nanny-turned-right-hand woman Bertie (Niecy Nash-Betts), and, during one mission, an army of Elvis impersonators, for support. The show also recruited such actors as Kaitlin Olson, Johnny Knoxville, Ego Nwodim, Kieran Culkin, and Christina Hendricks for key supporting turns.
"I know that this is a dream come true for Elvis because this is really what he wanted to do; he wanted to be a federal agent. And, for me, I've always wanted to give Elvis what he wanted," says Priscilla Presley at a recent Academy of Television Arts & Sciences screening. Presley plays herself in Agent Elvis, which she co-created with John Eddie.
It just goes to show, dreams can come true.