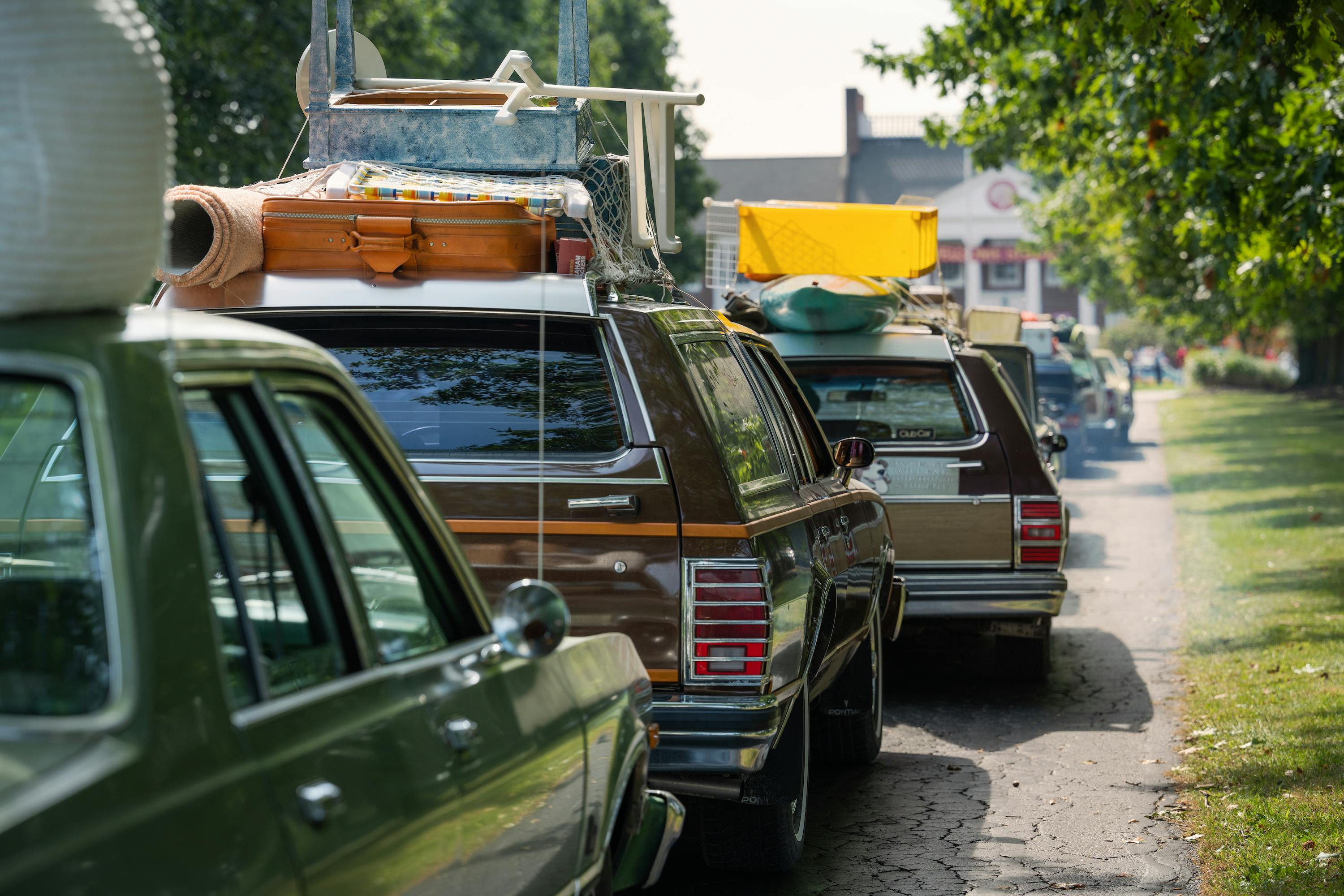 The opening image of Don DeLillo's book finds its place in Noah Baumbach's buzzy adaptation.
Don DeLillo's cult classic novel White Noise begins with a striking and familiar image: "The station wagons arrived at noon, a long shining line that coursed through the west campus." The author continues to detail the mid-80s vehicles of choice and the lives that have been stuffed into them, as they ferry teenage passengers on college move-in day to the next stage of life. 
Director Noah Baumbach's White Noise brings that vivid image to life, and as the peak suburban automobiles arrive at the College-on-the-Hill, professor Jack Gladney (Adam Driver) watches in awe. "It was a brilliant event," he tells his wife, Babette (Greta Gerwig), who looks forward to the ritual every year. The cars dot the campus where Jack has become a prominent figure since he started at the university in 1968, and he's followed the procession for the past sixteen years. To Jack, the car has become a symbol of the uncomplicated wealth and privilege of the college's students. "Not that we don't have a station wagon," Babette reminds him.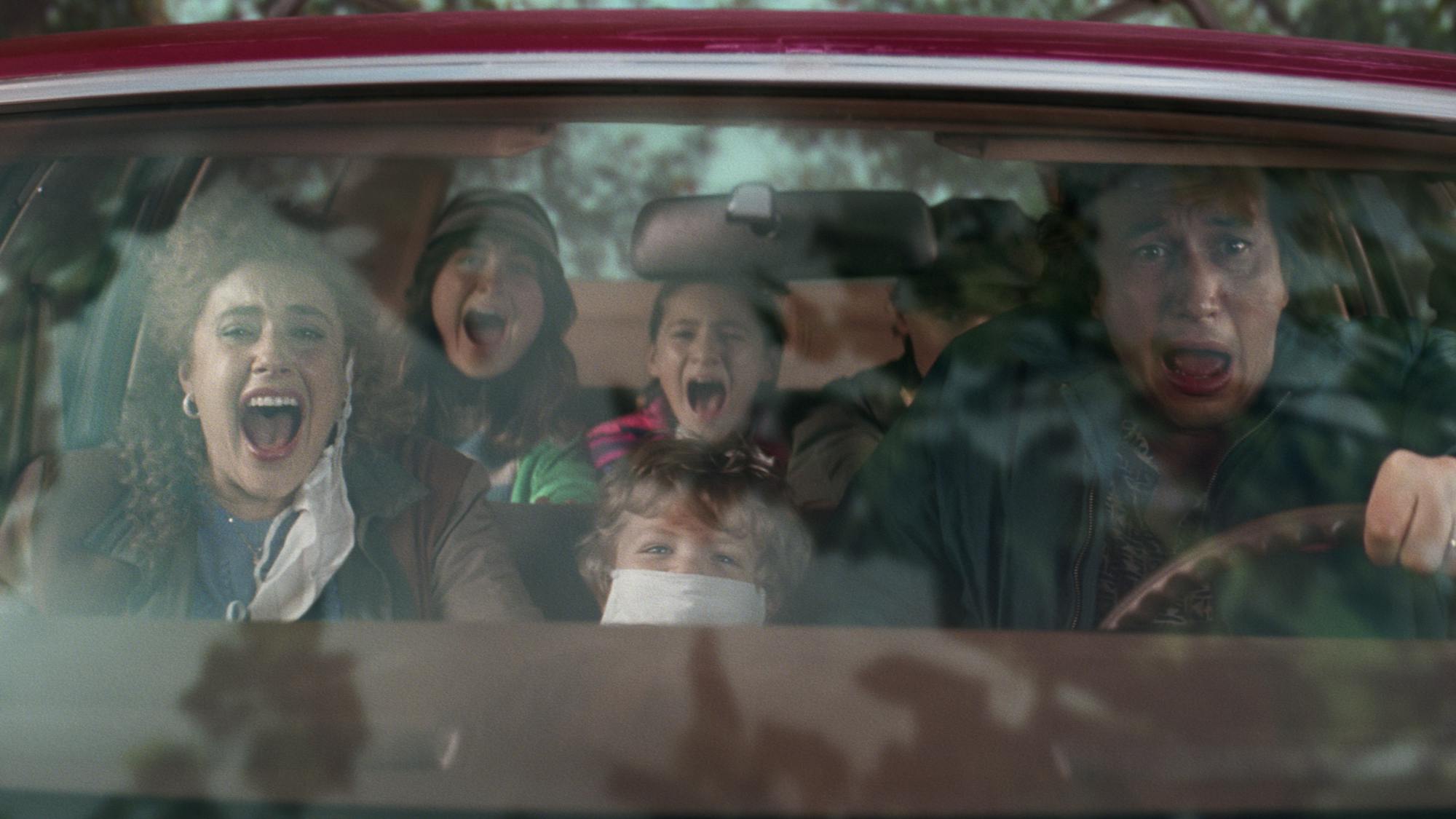 The vehicles play a key role in the film beyond its opening sequence. When an environmental catastrophe known as the Airborne Toxic Event looms over the midwestern suburb of Blacksmith, families up and down the tree-lined streets pile into their station wagons, bringing with them whatever items felt necessary in an emergency (binoculars, a can of green beans, an issue of Glamour, a potted plant). The Gladneys' wagon protects the clan as they evacuate and make their way to shelter; it contains their chaos. It also becomes a getaway car once they escape from the campgrounds that serve as a refuge during the apocalyptic event. Jack and Babette even take their station wagons on individual, private missions they hope will make sense of their fears and anxieties. 
In Baumbach's brilliant satire examining the state of the nuclear family unit in the face of rampant consumerism, a car is just as much a part of a household's identity as a last name.