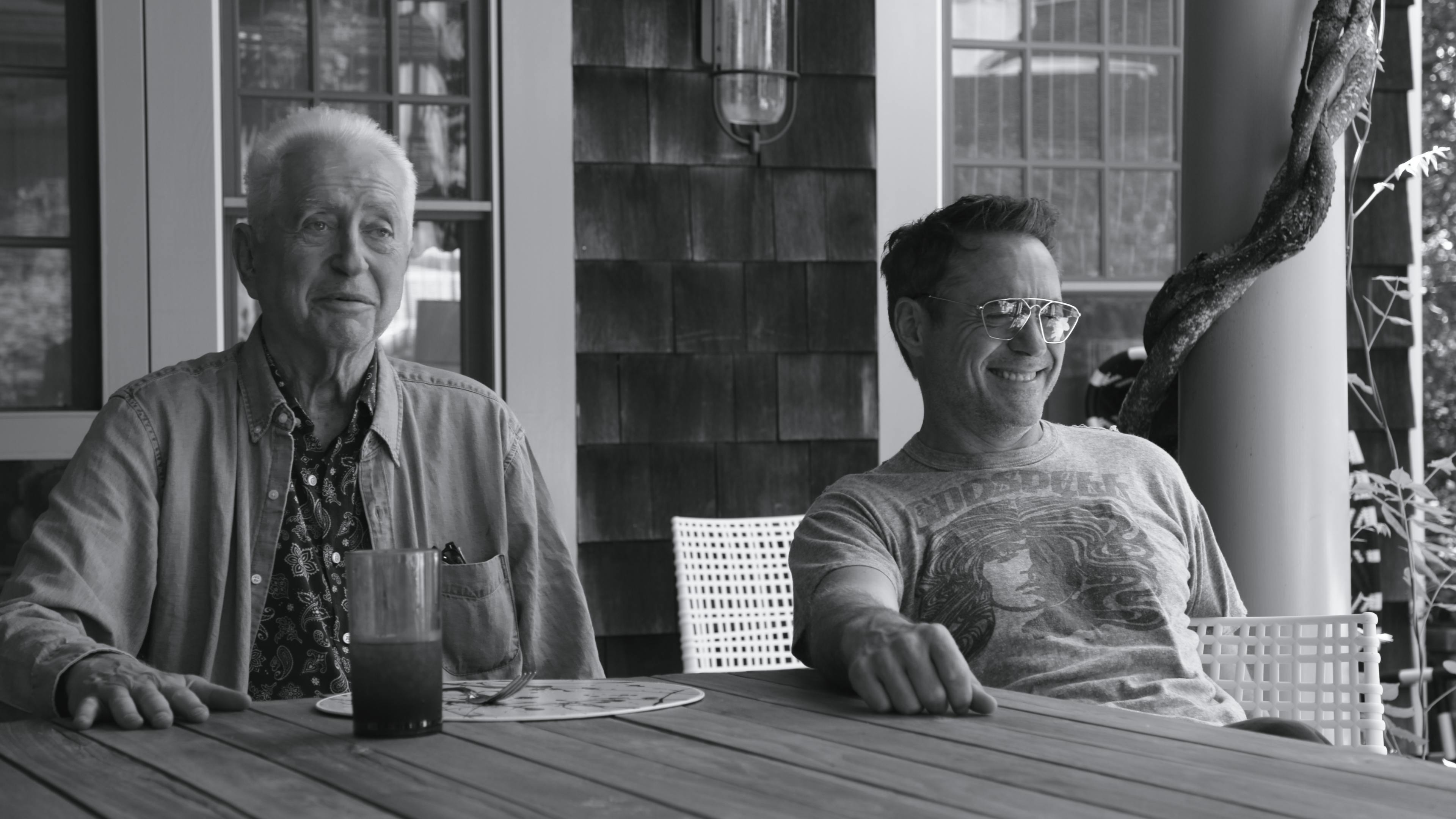 Robert Downey Jr. is a name that's synonymous with Hollywood blockbusters like Iron Man and Sherlock Holmes. Downey Jr. has also earned two Oscar nominations including for his work on Richard Attenborough's Chaplin. But fewer know his father, Robert Downey Sr., the avant-garde director of a long list of anti-establishment, underground films starting back in the 1960s, and a film legend in his own right.
A new documentary, "Sr.", shines a light on the lesser-known Downey, with his über-famous son tagging along for the ride as a kind of sidekick and cheerleader for his dad. The film was directed by Chris Smith (American Movie, Jim & Andy: The Great Beyond), but Downey Sr., ever the auteur, ends up commandeering the action, planning out and plotting the scenes and subtext of his own biopic, and bringing the absurdist element he is known for — from movies like Putney Swope and Pound, which features Downey Jr.'s onscreen debut at age five — to the film.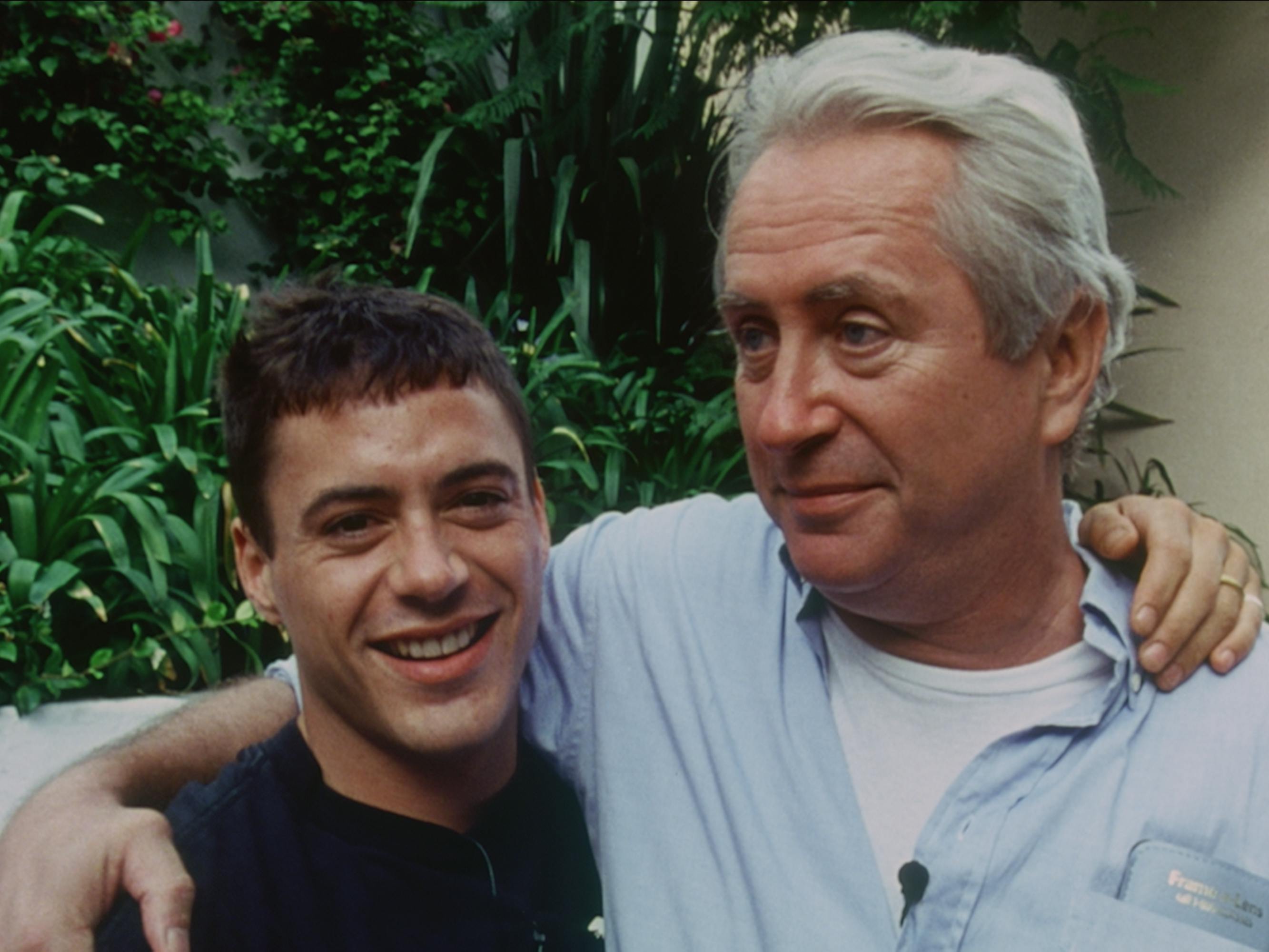 The movie is grounded in wonderful behind-the-scenes style clips of Sr. and Jr., as they are referred to in the film, goofing around and cracking jokes, two charismatic figures with a lifetime's worth of natural chemistry that is captivating to watch. Shot in black and white as a nod to Sr.'s early work, the film intersperses documentary action with clips from the esteemed director's catalog. It captures the strange fixations that have always made Sr.'s films so curious — when Sr. becomes fixated on a family of ducks, they end up in the final film, and when he asks (for reasons unexplained) his celebrity son to sing a German folk song for the camera, Jr. does so in hilarious fashion. 
But what starts as something of a buddy comedy between father and son transforms into something deeper and more difficult as the film progresses: Sr., who suffers from Parkinson's, is nearing the end of his life, and the movie tenderly documents not only his final days, but his son's emotional reaction to the prospect of losing his father, making for some incredibly raw and moving scenes in the film. Poignantly, it is the creation of the film "Sr." itself that gives the countercultural director energy in his waning days, and there are shots of him enthusiastically dictating edits while lying down, mostly immobile, that are about as great a case for the power of art to keep us vital as can be seen.