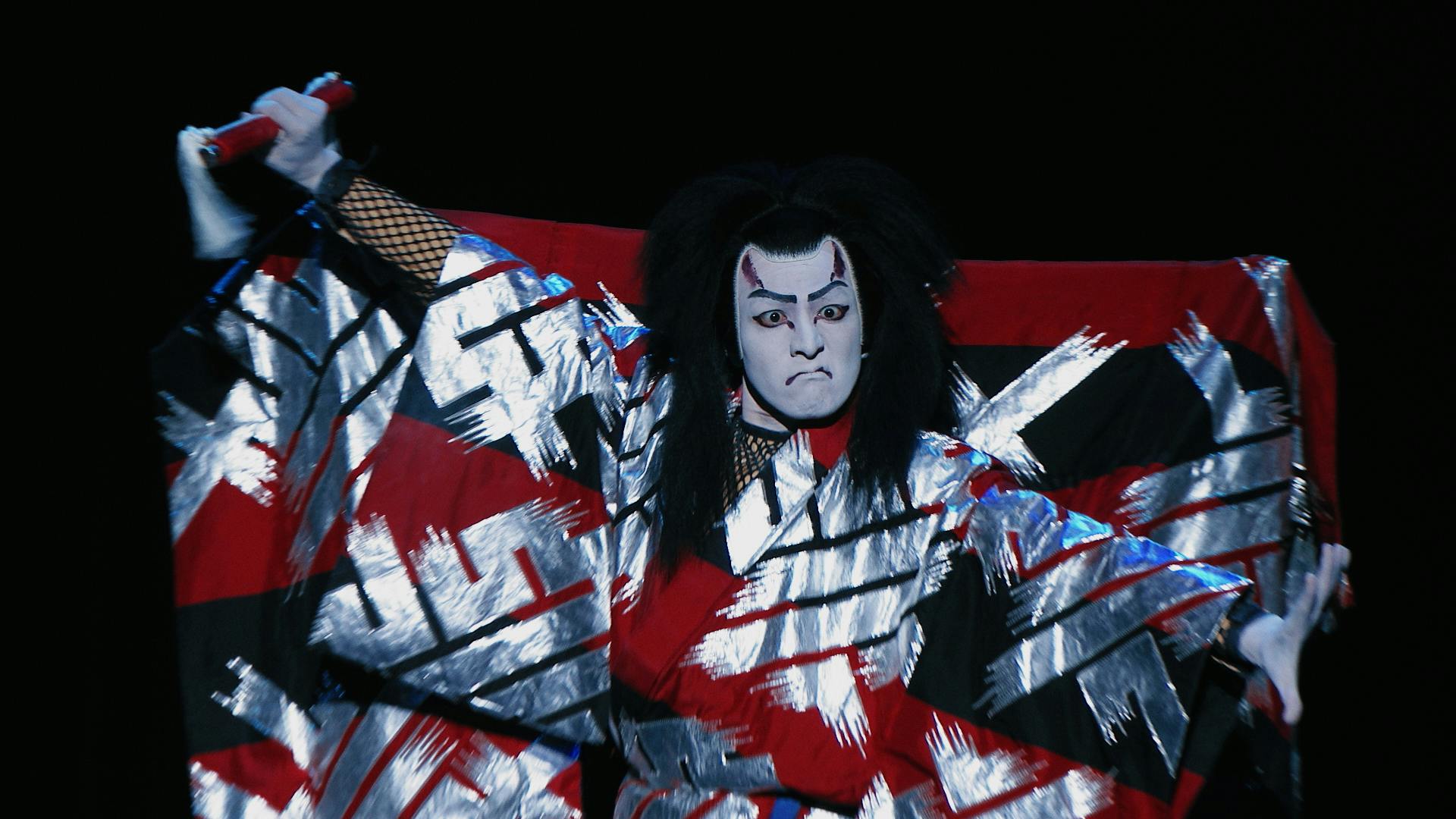 Designated as an intangible cultural heritage by UNESCO, Kabuki is a traditional Japanese performing art that originated in the seventeenth and eighteenth centuries during the Genroku period. As a performing art, Kabuki is characterized by its unique poses and movements known as mie and roppo and the extravagant costumes and makeup that represent specific characters. While most Kabuki plays are based on works created during the Edo period, those created since the end of World War II are called "New Kabuki."
Documentary Sing, Dance, Act: Kabuki featuring Toma Ikuta goes behind-the-scenes of the rehearsals and the debut of a "New Kabuki" stage production Kabuki Akadou S Suzunosuke. The film centers on actor Toma Ikuta (No Longer Human) as he makes his foray into New Kabuki for the first time alongside his childhood friend and Kabuki actor Matsuya Onoe (The Eternal Zero, Love, Life and Goldfish). 
"I hope that through this documentary, people around the world will see two Japanese actors taking on this challenge, while also providing an opportunity for people to learn more about Kabuki theater," says Onoe. 
Though Onoe had starred in several Kabuki performances, for Ikuta this was completely new territory. Here, he tells us how his friendship with Onoe led him to the production and what it was like to take on this celebrated artform. 
Queue: What led you to try your hand at New Kabuki?
Toma Ikuta: Kabuki actor Matsuya Onoe was a high school classmate of mine. One time in class, he talked about how he hoped we could be in a play or Kabuki together someday. I casually just said, "Yeah," but deep down, I was thinking, There's no way that's happening. Be realistic here. That's like a dream within a dream. No, it's so unrealistic it wouldn't even happen in a dream. But after all those years, we really did end up on stage in Shimokitazawa in a Kabuki play. It still doesn't feel real. Those days spent learning Kabuki and rehearsing with Matsuya were really impactful experiences that I think will change the rest of my life. I think the documentary will be interesting for both those who have and have not seen the final performance.

What can you tell us about rehearsing and the performance?
TI: This was my first time taking on Kabuki, so when I think back on it, even now, that nervous feeling like my heart is pounding comes back to me. I will never forget the excitement I felt when I stood on stage at the Honda Theater in Shimokitazawa in front of all those people as a Kabuki actor. I believe this documentary captures that moment, so hopefully many people from around the world will be able to see it.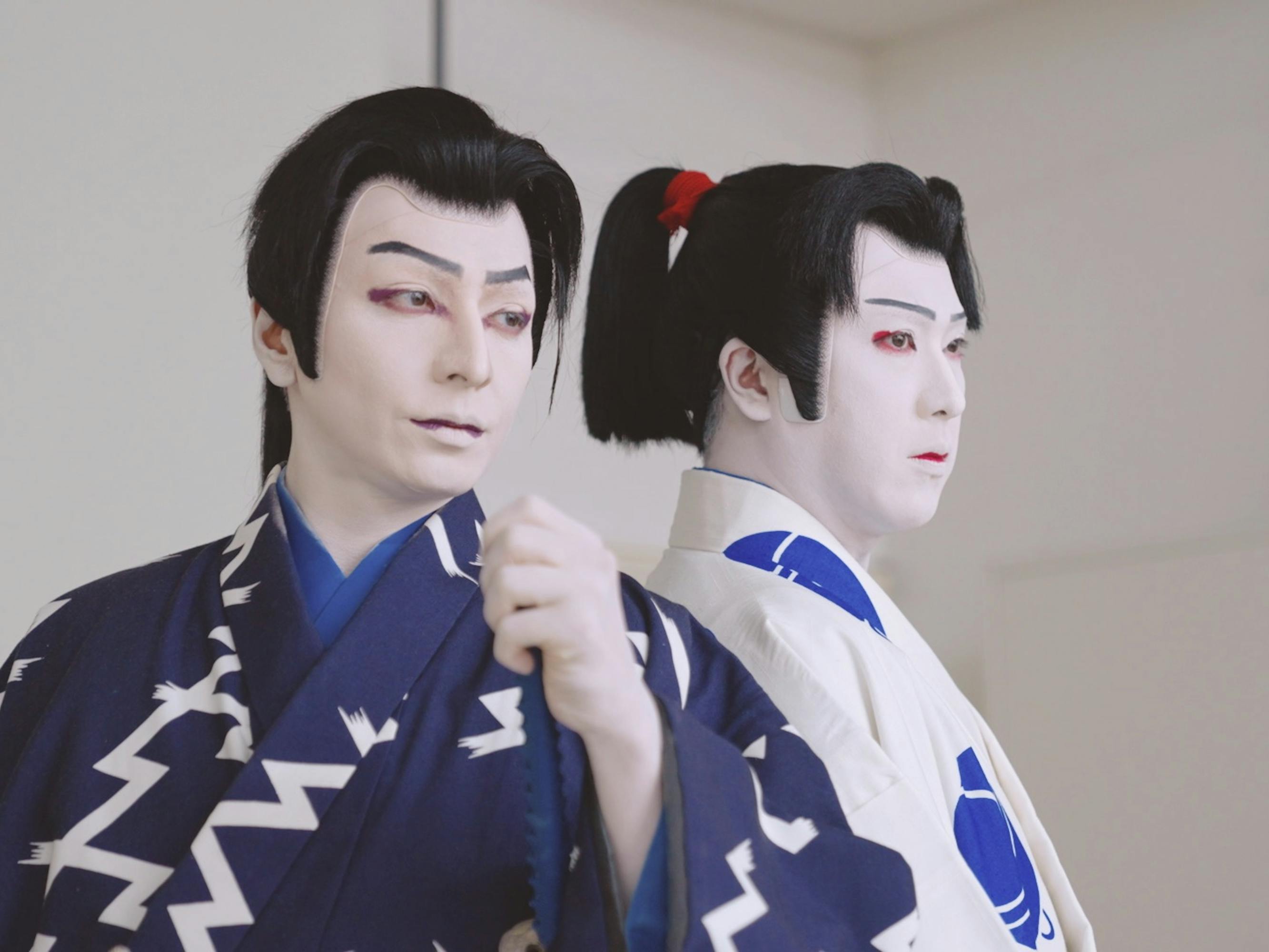 Did you have any second thoughts about taking on New Kabuki for the first time?
TI: A few years ago, when Matsuya first came to me with the idea of trying Kabuki, I remember thinking back on the promise we made all those years ago in class and getting a unique, almost trembling feeling. I think it's exceptionally rare for regular actors such as myself to try Kabuki, and even rarer for them to get the opportunity to take on such a big role. While it took some blood, sweat, and tears, I did my best to pick up the various techniques of Kabuki and craft my performance, so every day was an absolute joy.

This documentary will be available across the globe. Do you have any words for the viewers?
TI: This documentary truly captures the moment when a dream I've had since high school came true. I am thrilled to have received the opportunity to have people from over 190 countries see my work. When I agreed to do Kabuki with Matsuya back in high school, I never expected it to become something so big. While I am still processing my emotions, I hope this film reaches as many people as possible. There is a part of me that is a bit embarrassed that you get such an intimate look into my mind. But even so, I hope everyone will be able to give me their support.