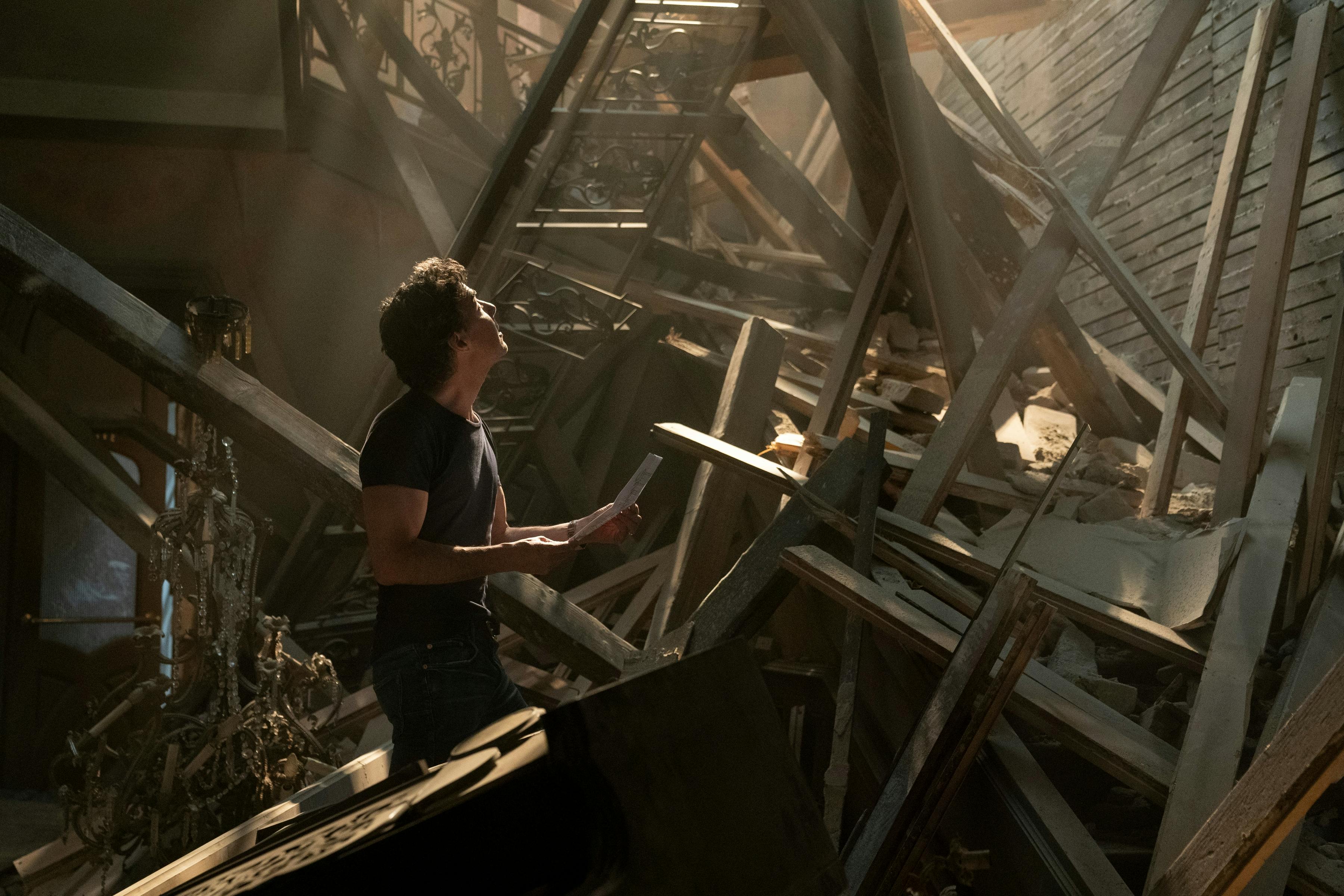 SHAWN LEVY FINDS THE LIGHT
The director and producer brings Anthony Doerr's Pulitzer Prize-winning novel to the screen as a four-part miniseries.
Like so many readers around the world, director and producer Shawn Levy developed an immediate and powerful obsession with Anthony Doerr's Pulitzer Prize-winning novel All the Light We Cannot See after reading the World War II tale back when it was first published in 2014. Desperate to adapt the book for the screen, the filmmaker was disappointed to learn that the rights were already spoken for. "I went back to my office and I said to my colleagues at 21 Laps, my production company, 'Let's all keep our eyes and ears open because you never know.'"
Three years later, when no adaptation had materialized, Levy had the opportunity to personally talk with Doerr and make his pitch. Instead of condensing the 544-page novel into a two-hour film, Levy envisioned a limited series that could capture the full scope of the sweeping story about a blind French teen whose path collides with that of a German orphan forcibly inducted into the Hitler youth. "I said, 'I want to do justice to your book, and the way I think we do that is in this long-form format,'" Levy recalls of his conversation with Doerr. "If you'll give me the privilege of running with it, I'm going to come back with a screenwriter who is deserving of this source material. Let me give this a shot."
The approach worked. Levy — whose résumé includes not only directing movies like those in the Night at the Museum franchise, Free Guy, and The Adam Project but also producing the Oscar-nominated drama Arrival and pop culture phenom Stranger Things — recently unveiled his stirring, heartfelt four-part adaptation of All the Light We Cannot See at the Toronto International Film Festival before its November 2 Netflix premiere. 
Written by Steven Knight (Peaky Blinders), the beautifully appointed period piece stars newcomer Aria Mia Loberti as Marie-Laure, who's forced to flee Paris with her father (Mark Ruffalo) once the Nazis invade. They hide out at the home of her uncle (Hugh Laurie), who is transmitting radio broadcasts on behalf of the resistance, which draws the attention of Werner (Louis Hofmann), the reluctant German operative.
"The feeling when you read this book was, Oh, this is a destiny love story about intersecting fates, strangers from across the spectrum of this war-torn world who will only meet once for less than an hour, but it may very well be the most defining intersection and relationship of their young lives," Levy says. "I wanted to convey that by building an inexorable momentum toward this gradual intersection."
An edited version of the conversation follows.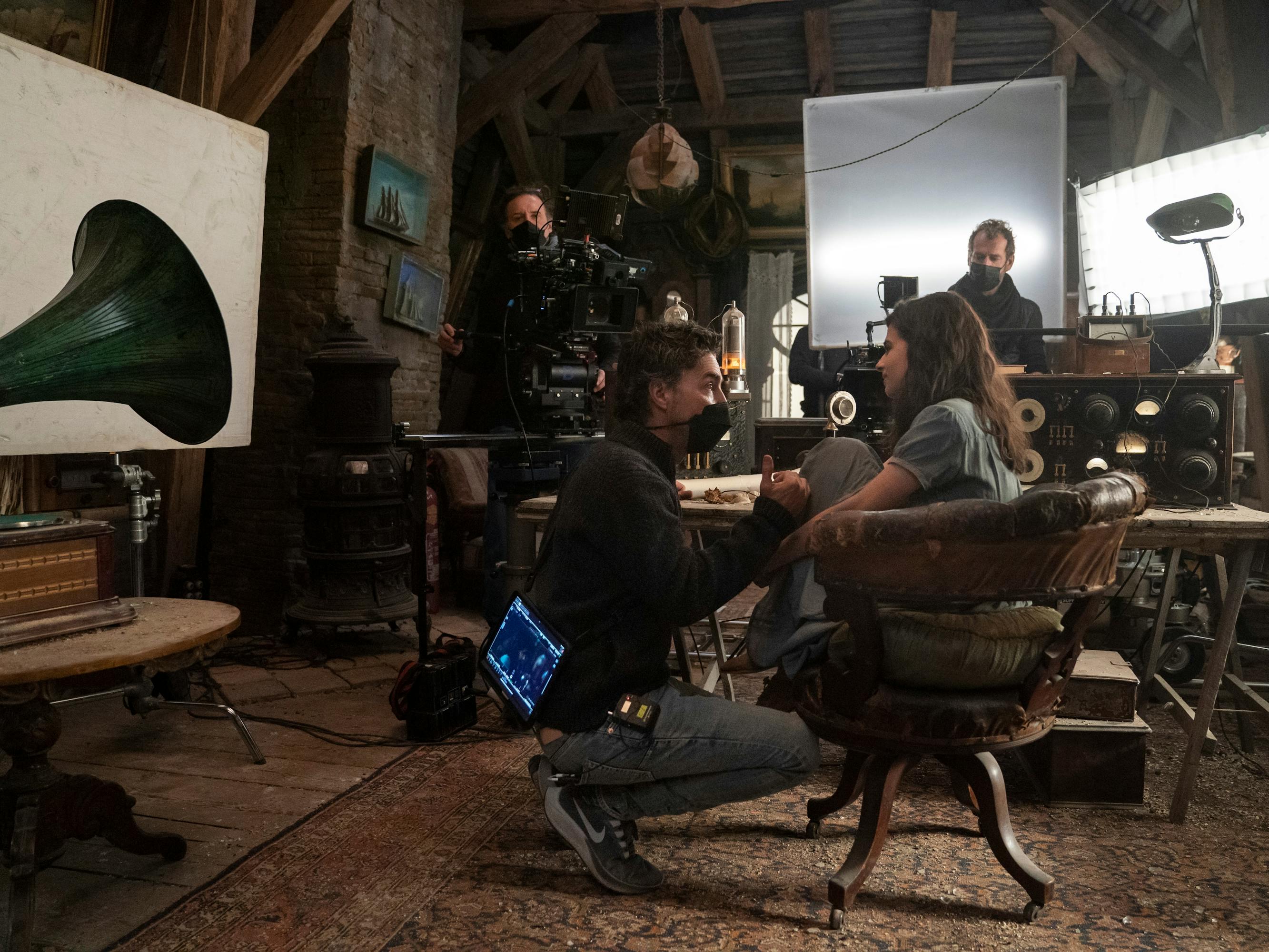 Krista Smith: All the Light We Cannot See: It's epic. At this point in your career, what made you say, "This is for me, now." 
Shawn Levy: Ever since my career started, all I ever wanted was to get the chance to tell a range of stories that reflect my own taste as an audience member. And that's not one thing. I love comedies. I also love straight-up dramas. I love thrillers. I love period pieces. But the thing about our industry is that it's very easy to get locked into a certain perception of what you do, what you reliably deliver. I was always scared of that happening because, for many years, I made a lot of family comedies like the Night at the Museum movies. The better they did, the more opportunities I got in that lane. But that was never the whole story for me.
As I got to a stage of my career where I became more confident that the work wouldn't dry up, I started having a clearer barometer on, "Okay, I'm going to say yes to directing things that I can't resist." It's as simple as that. I'm not guided by genre, tone, format. For me, it was a generalized desire to explore different parts of myself as a storyteller. I would add that the father-daughter component was one of the first anchoring themes that made this irresistible to me. Both the novel and this show are about many things, but at its heart is a relationship between a father and his daughter. His daughter happens to be blind, but it's about the fierce, protective, and empowering love between a dad and his girl. It defines my adult life, and that really spoke to me.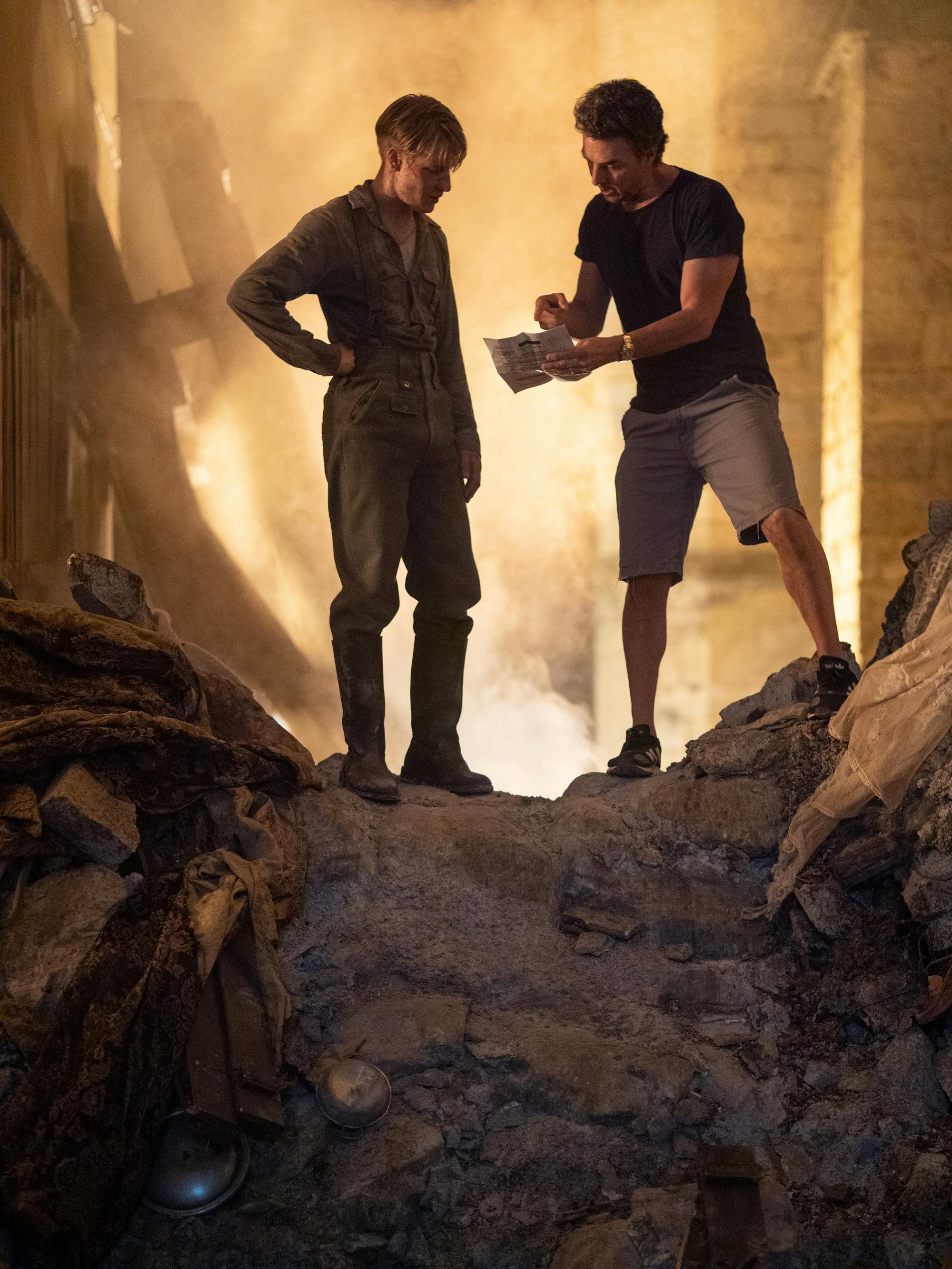 I could only imagine, given that you're a father to four daughters. The actor who plays the daughter here, Aria Mia Loberti, is a discovery, as is Nell Sutton, who plays her as a small girl. You had never worked with actors who were legally blind before. What was that like for you as a director, fostering these new talents and working with them on set?
SL: Nell and Aria have never acted professionally before. Aria had never even auditioned before. So right there, that's unimaginably challenging. The way that I communicated, the way that I built the shooting environment, was necessarily different. What I said became more important; speaking concisely about what I was asking for was critical. The great thing about Aria: She said to me very, very bluntly at the beginning, "Help me be great. Be honest with me and tell me how to be great because that's what I want to deliver for you." That was the table-setter of a process that was really collaborative.
And not to get too deep into the ancillary impact, but it changed the way I view the world — certainly around the issue of blindness, but around the way that we navigate the things we take for granted and the dead spots in our empathy that are naturally occurring if we never interact with people who have radically different experiences. I think that applies to all kinds of experiences and their differences. That piece of it changed me as a human being.
I love that sense of discovery. I should say that Louis Hofmann is equally gifted here. And we haven't even touched on Mark Ruffalo, Hugh Laurie, Felix Kammerer, Marion Bailey. There's a deep bench — but you always have that in your films. It feels like you're an actor's director because you were an actor yourself at one point.
SL: Yeah, truly ancient history at this point, although I think my small role in 30 Rock is still floating around the internet somewhere. My favorite part of the job is my actors. People sometimes get surprised to hear that because I've done a lot of action movies and a lot of spectacle and comedy and visual effects. I've learned how to do all that because it's part of telling the big tapestry stories I like to make. But boy, give me two actors and a well-written scene, a great cinematographer at my side, and that's my happiest place.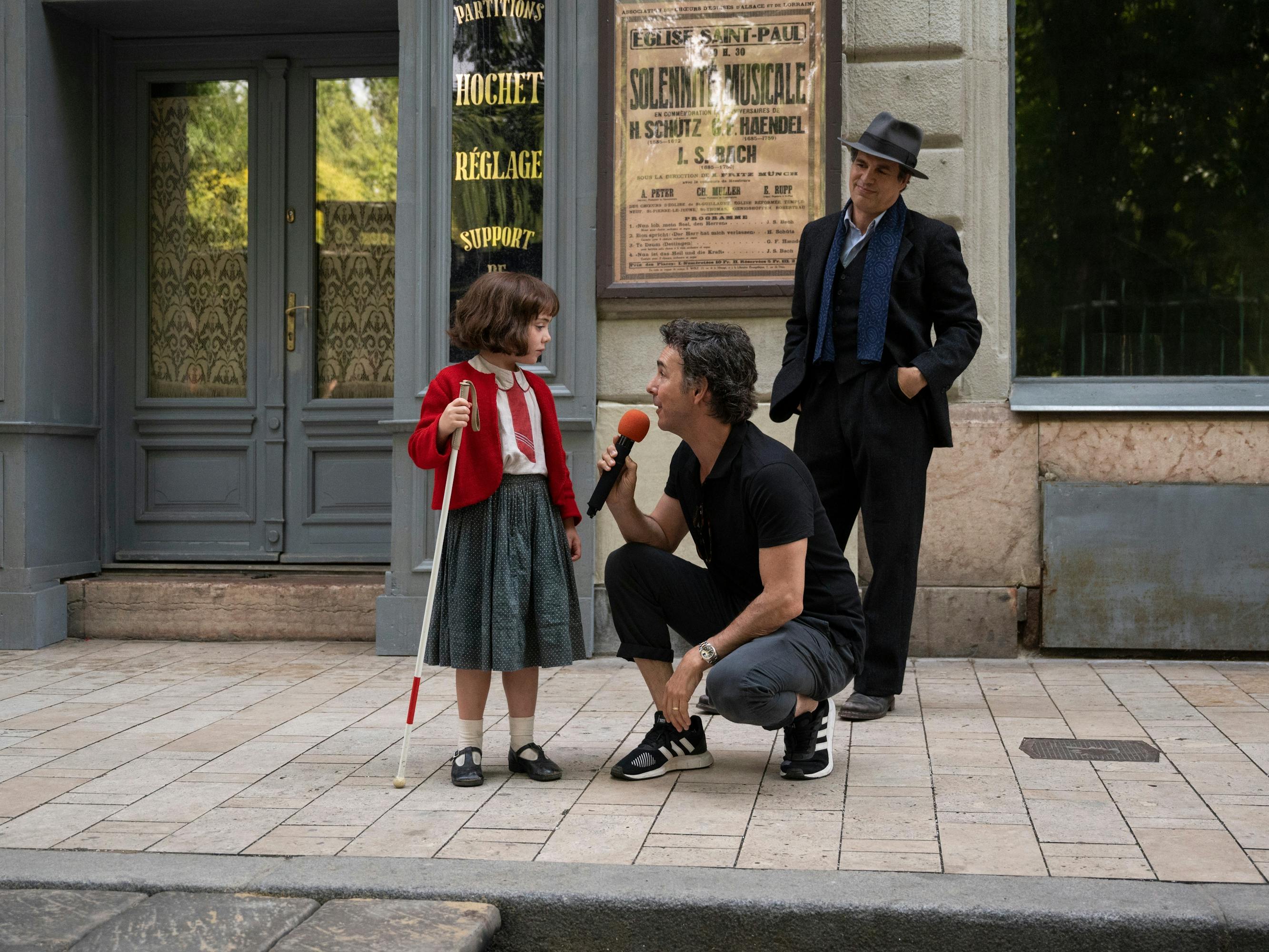 You've been an executive producer on Stranger Things since the beginning — another series that began with an ensemble full of discoveries, including even its creators, Matt and Ross Duffer. You direct the third and fourth episode of every season. Was that intentional?
SL: The first season, it was completely a happenstance. The plan was the Duffers were going to direct every episode. They got halfway through filming Episode 2 when they basically sent up a flare and said, "Shawn, there's no chance we're going to have time to write the rest of the season. What do we do?" So, I said, "I'll direct episodes three and four to buy you time to write the second half of the season." Little did I know that that was the Christmas lights episode. That was the Demogorgon first coming through the wall. I lucked out. Then the Duffers and I were just superstitious enough that we stuck with that formula every year since. I love that slot. Episode 4 is always where things get a little bonkers, maybe never more so than in "Dear Billy," which was my Episode 4 [in Stranger Things 4] and [included] the now infamous Kate Bush sequence.
I love to think about all the money she made because "Running Up That Hill" popped up to the top 10 on everyone's playlist.
SL: You can never predict when something will catch fire in the culture. The way that Stranger Things has captivated such a wide demographic and in hundreds of countries is not something we ever take for granted. Now we're coming up on the series ending, and our North Star is to stick the landing with the series finale and the final chapter. We're looking forward to making it.