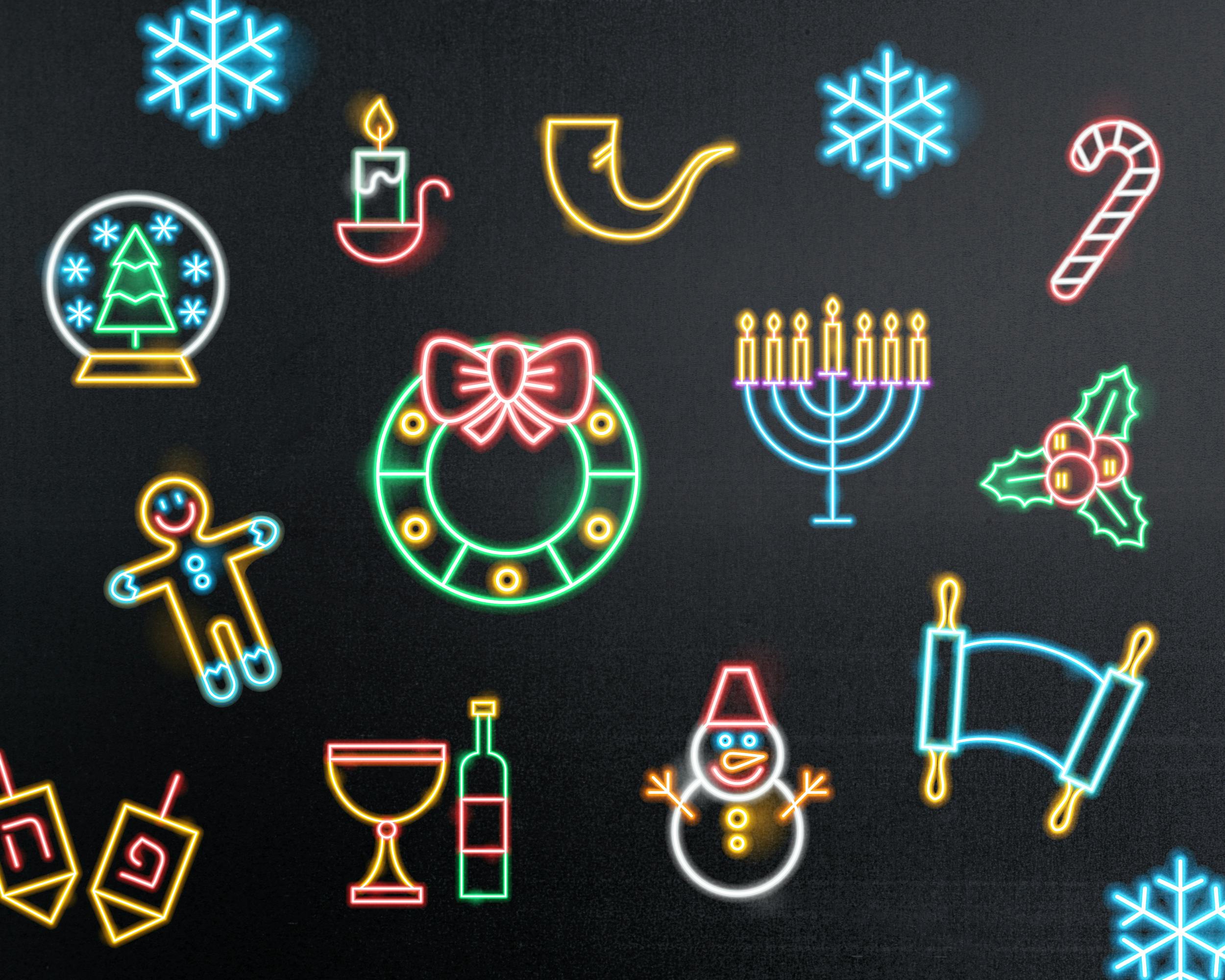 Queue's Queue
QUEUE'S QUEUE: HOLIDAY EDITION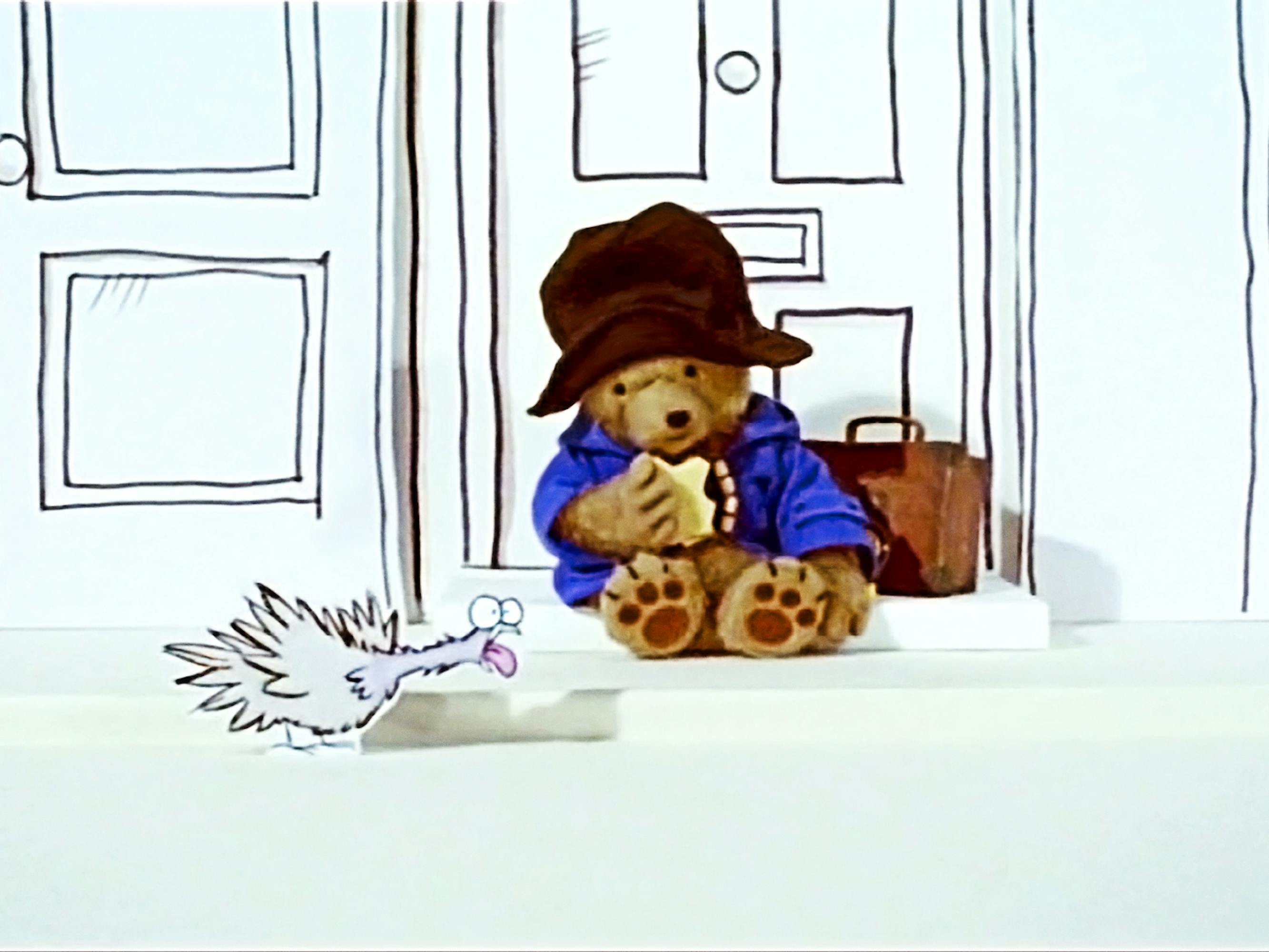 We all have something to learn about Christmas spirit from the marmalade-loving bear at the heart of Paddington. After stowing away on a ship and traveling from "darkest Peru" all the way to Paddington station in London, the red-hat-wearing creature is taken in by the Brown family, at Mary's (Sally Hawkins) insistence. Although at first hesitant, the rest of the Brown family — Henry (Hugh Bonneville), Judy (Madeleine Harris), Jonathan (Samuel Joslin), and Mrs. Bird (Julie Walters) — soon fall in love with Paddington as well, shedding their myopic way of looking at the world, shaped by risk analysis and "a serious condition called embarrassment," and instead leading with a sense of adventure and open-heartedness. Paddington's optimism is also the perfect anglophile antidote to the newly-released, stormy fifth season of The Crown and the Queen's death. Settle in with some marmalade toast and whoever you're spending the holidays with to laugh, cry, and renew your faith in humanity with Paddington.
— Krista Smith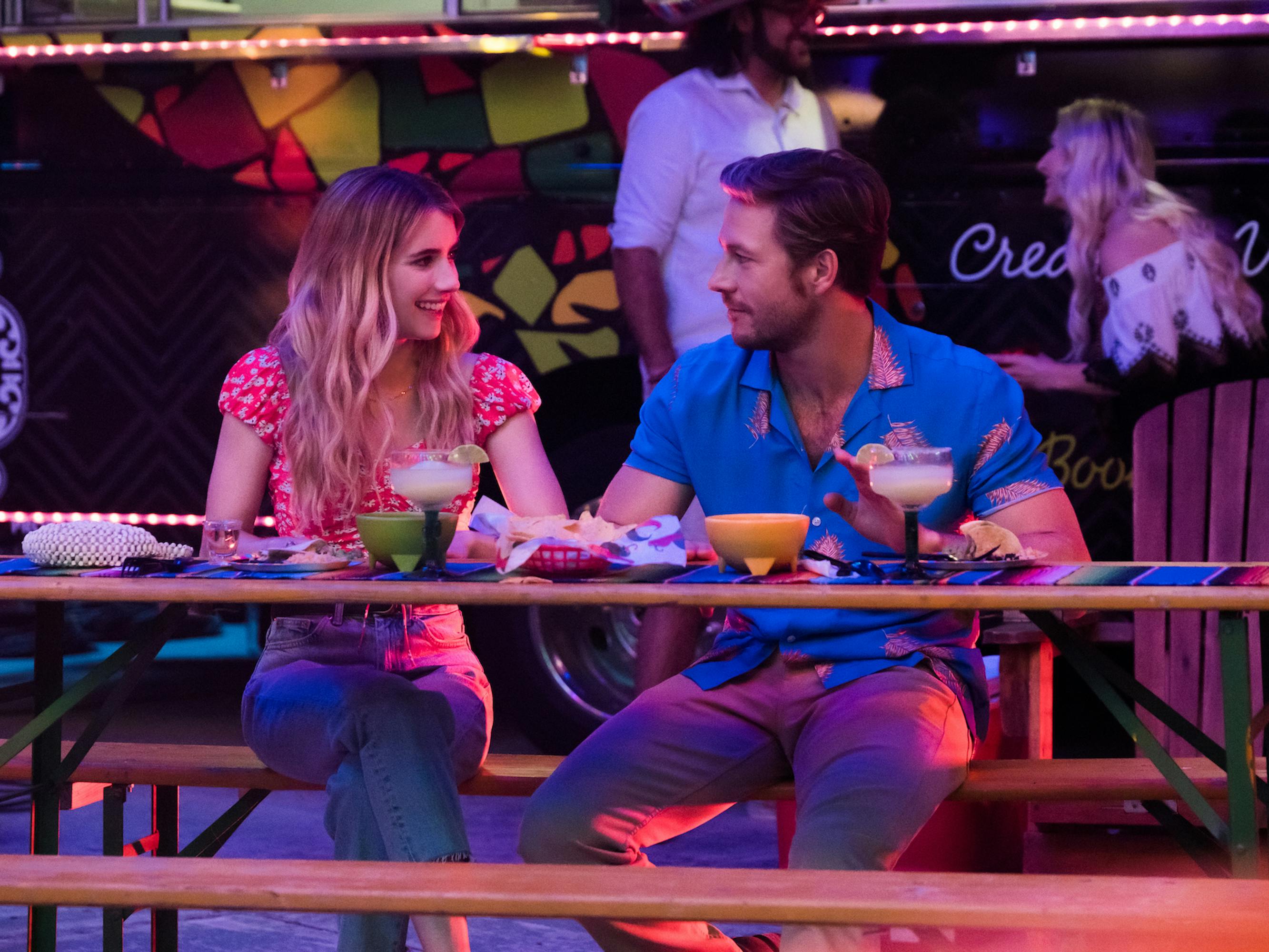 There's something daunting about the holiday season, a.k.a. the time of year (at least for me) when you see your loved ones for the first time since you last gathered for turkey and they ask you, So are you dating anyone? Holidate is the perfect film because it's actually a game plan for how to knock out two birds with one stone. 1) You show up with a partner to pass the stuffing to so your family is relieved you are "loveable" and 2) If all goes well, like in the movie, you might actually convince someone to stick around even after the holidays. Regardless of whether you're traveling back to your small town this season or not, misery loves company and Holidate is what I would call RELATABLE content. Cheers!
—Alyssa Hillman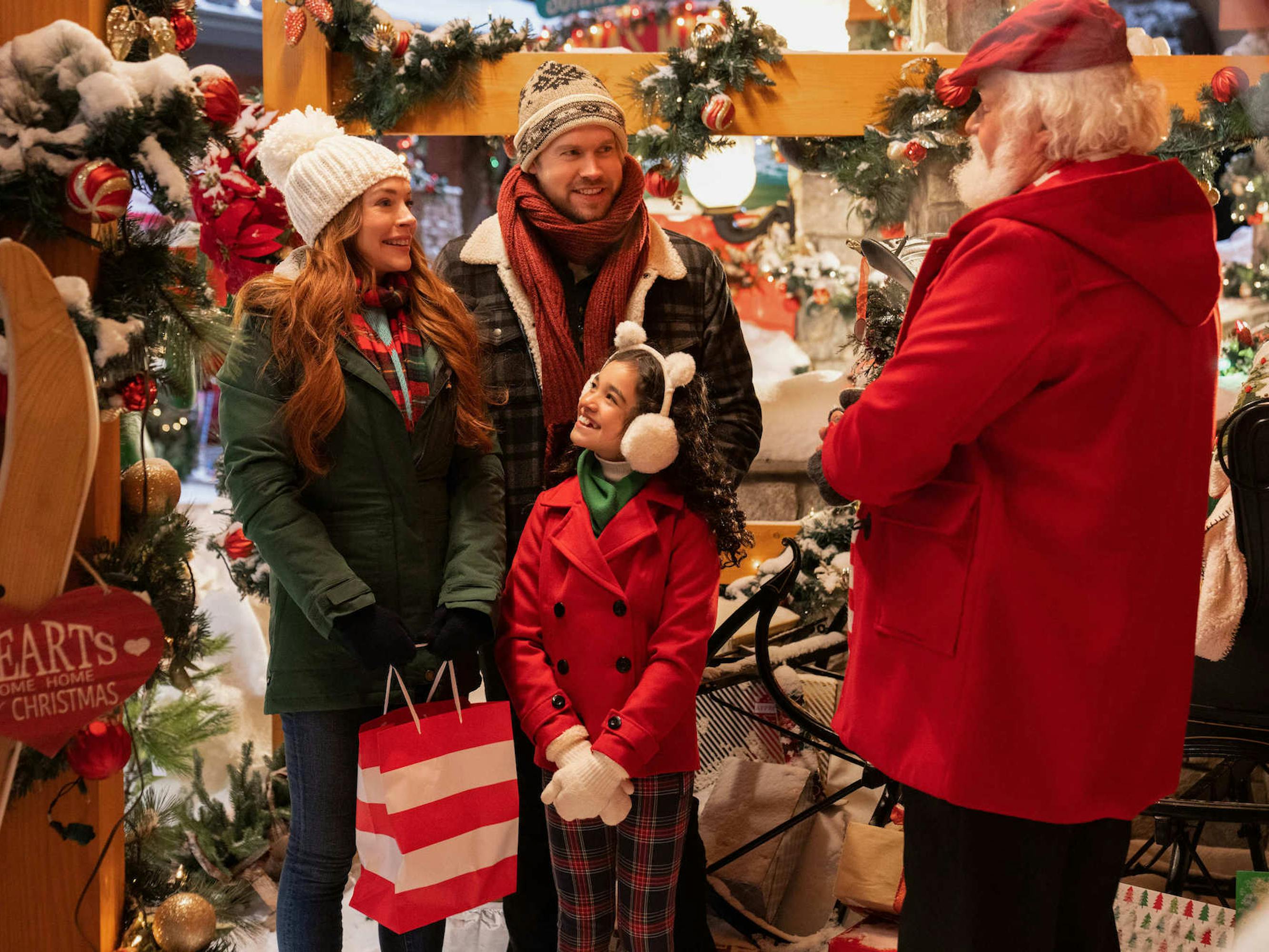 Falling for Christmas, which has been dubbed the Citizen Kane of Netflix Christmas movies, ushers in both the start of the Christmas season, and the Lohan-aissance. Sierra's (Lindsay Lohan) pampered world is turned upside after a serious skiing accident leaves her without any memory under the care of a generous lodge owner (Chord Overstreet). Although the movie's plot hinges on an amnesic Lohan, it is rife with callbacks to her iconic career (at one point she turns up the radio when "Jingle Bell Rock" comes on), and echoes of Christmas classics past, such as It's a Wonderful Life and A Castle for Christmas. Falling for Christmas, which Lohan also executive produced, will have you counting down the seconds until you too can get into gingerbread house food fights and decorate your home head-to-toe in red and green. It's no Christmas miracle that Falling for Christmas will catapult you into the Christmas spirit.
— Brookie McIlvaine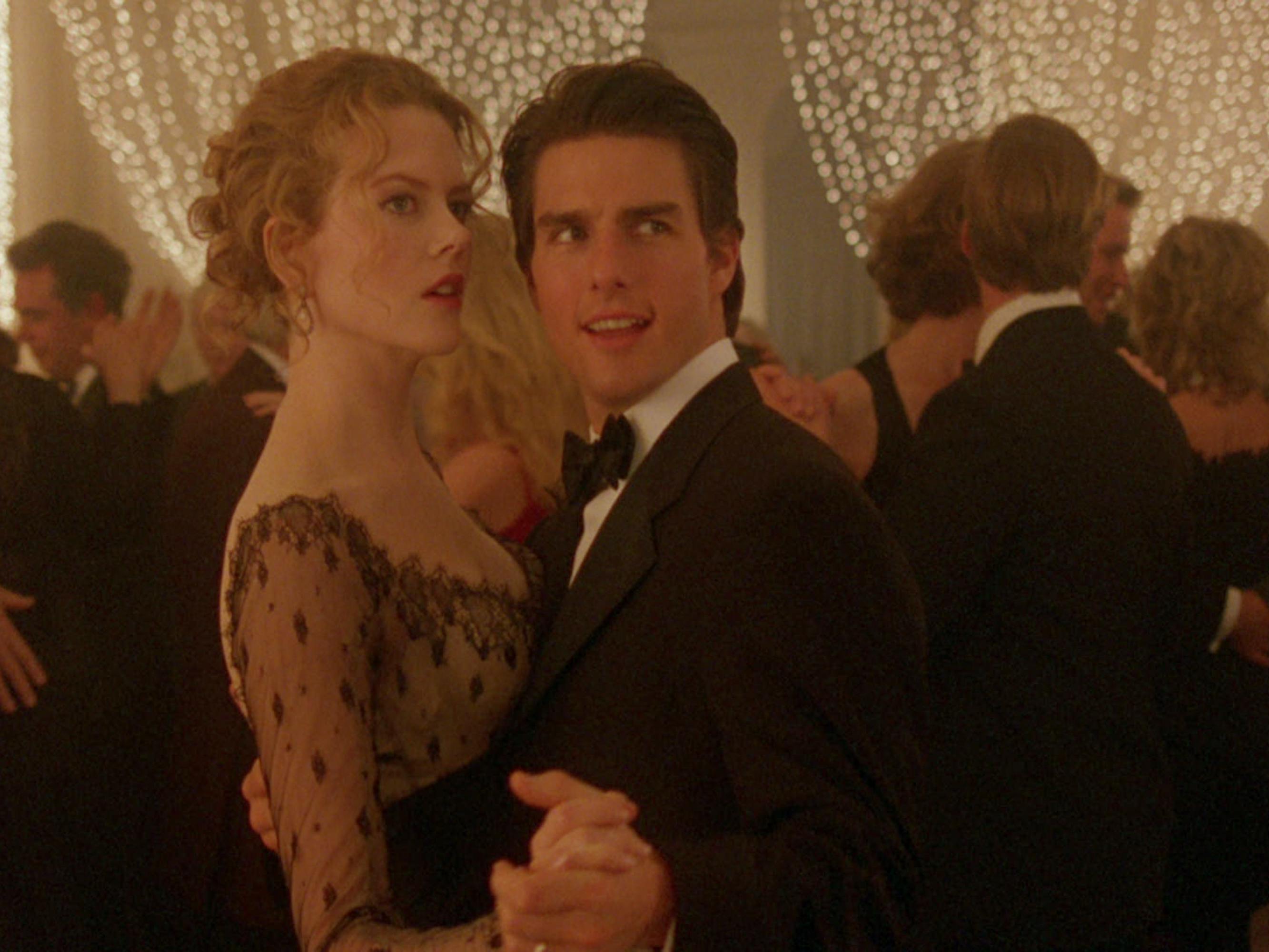 Stanley Kubrick's final film makes for unexpected holiday programming. Eyes Wide Shut, a masterpiece of psychological drama starring Tom Cruise and Nicole Kidman as Bill and Alice Hartford takes place in the frantic and frigid few days that lead up to Christmas Day. The film opens on the couple getting ready in their joyfully decorated Central Park West apartment for a decadent Christmas party in Manhattan, where Bill ultimately discovers a window into a dark world of a secret, not-so-gentlemen's club that lingers beneath upper-crust society. He spends the rest of the film searching the festive-light-filled city streets for answers, a cinematically delightful contrast. No New York movie, especially one set at Christmastime, would be complete without a trip to FAO Schwartz, and Kubrick takes us to the iconic store for the film's final scene.
—Jenny Changnon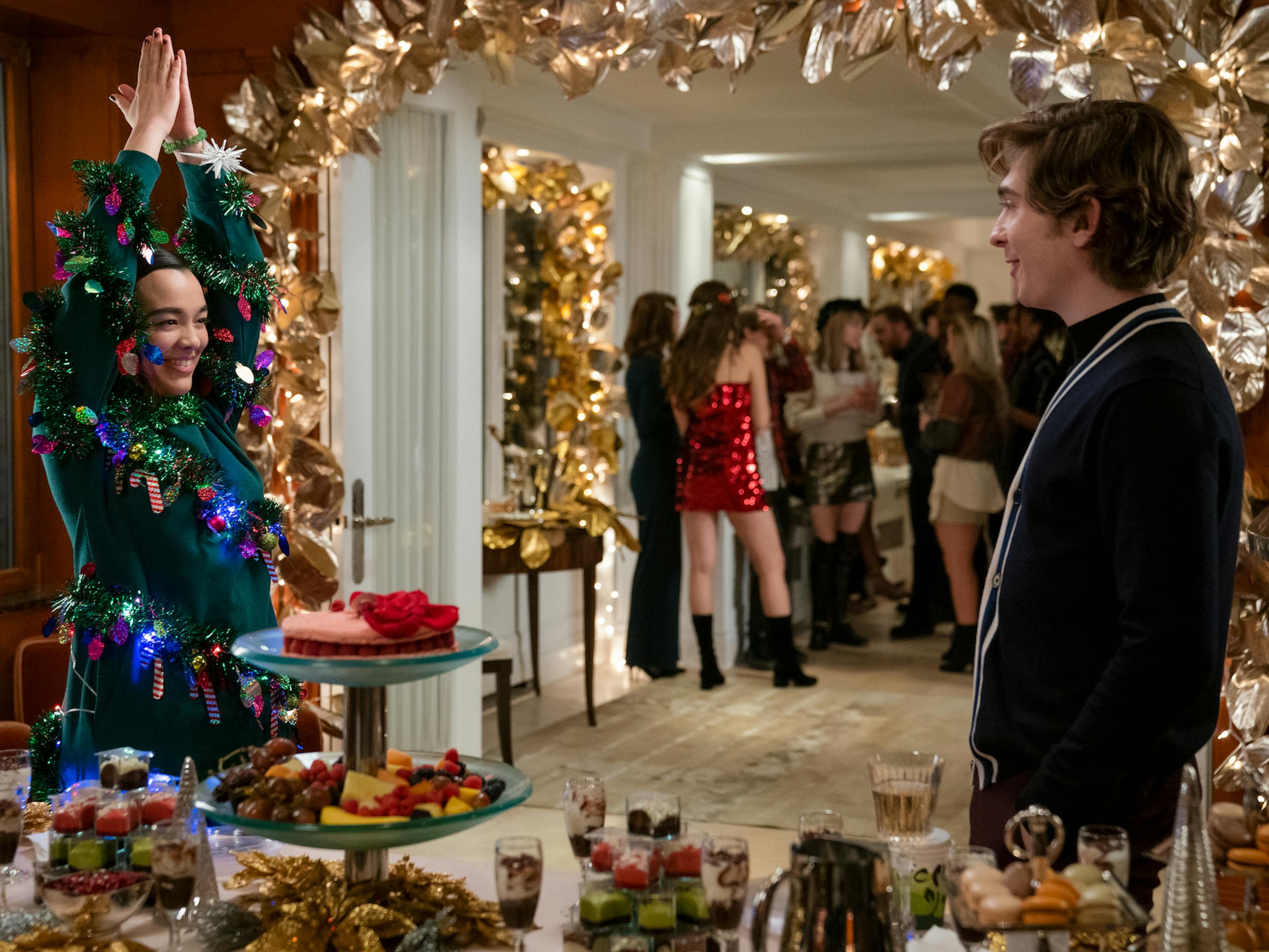 One of the most magical places in the world to spend the holidays has to be New York City. The tree at Rockefeller Center, ice skating in Central Park, the Thanksgiving Day Parade, and the New Year's Eve Times Square ball drop are all holiday institutions for New Yorkers and tourists alike. If you can't make it to New York this year, snuggle up on the couch and watch Dash & Lily to transport you there. The series takes teen protagonists Dash (a young Scrooge-like figure played by Austin Abrams) and Lily (a Christmas enthusiast played by Midori Francis) on a holiday scavenger hunt across the city as their friendship grows through notes written in a journal to one another. It's a sweet romantic comedy that brings all of the sparkle and joy of New York City right to your living room.
— Madeleine Saaf Welsh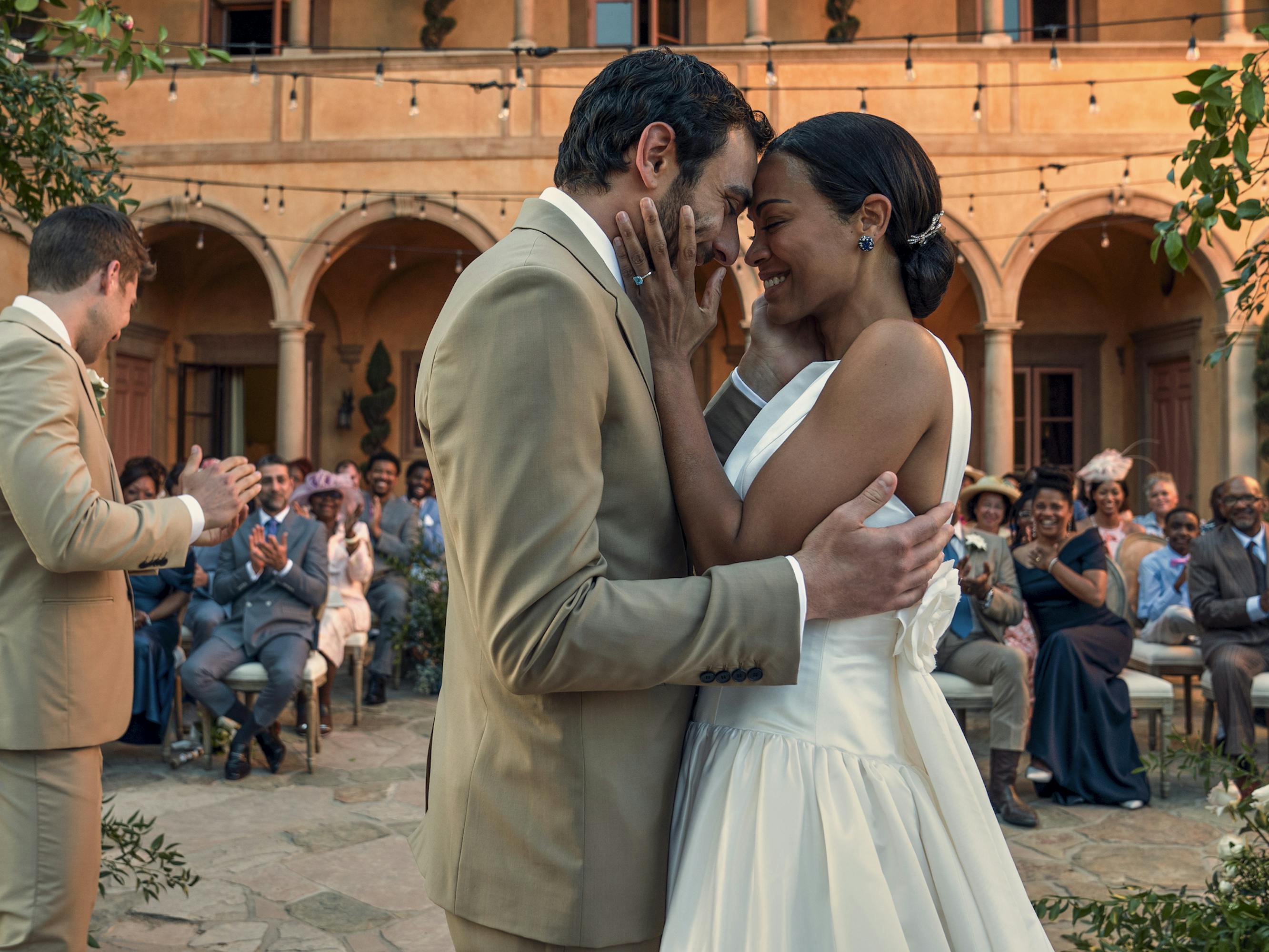 From Scratch is not a holiday movie, per se. But the story, much like any holiday gathering, is all about people coming together as a family, sometimes begrudgingly, around food. Zoe Saldana and Eugenio Mastrandrea, as artist Amy Wheeler and chef Lino Ortolano, refuse to let their cultural differences get in the way of their love for one another. Amy's family is Black and American; Lino's is Italian. But the language barrier is nothing compared to the gastronomic gulf between these two fams. Still, they come together — over Christmas — because sometimes loving your own means loving the people they choose.
—Blaine Zuckerman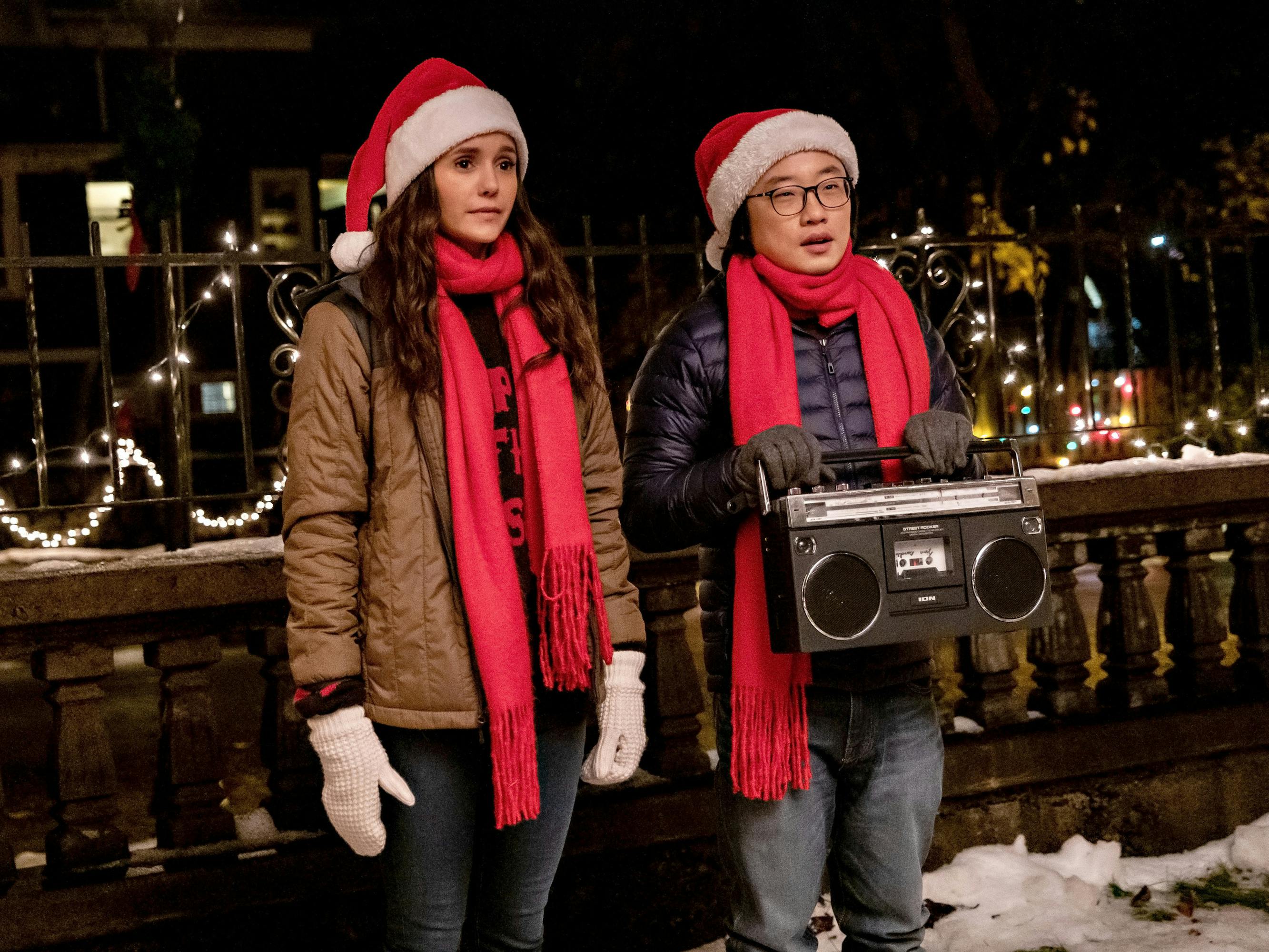 Catfishing, blackmail, lies, and love — a powerful quartet of themes are at the center of holiday film LoveHard, which finds Los Angeles writer, Natalie Bauer (played by Nina Dobrev), flying across the country for the holidays to surprise her New York-based online boyfriend, Josh Lin (played by Jimmy O. Yang). Unfortunately, Josh is nothing like she imagined . . . he's actually nothing like the photos he sent her, either. So what does Natalie do with her disappointment? She, of course, blackmails Josh into setting her up with his best friend, Tag (played by Never Have I Ever's Darren Barnet), the actual man featured in Josh's catfish dating profile. What ensues is a zany love triangle that hurricanes through his small upstate New York town, upending Josh's life and forcing him to reassess his entire life.
— Chris McPherson
THE GREAT BRITISH BAKING SHOW: HOLIDAYS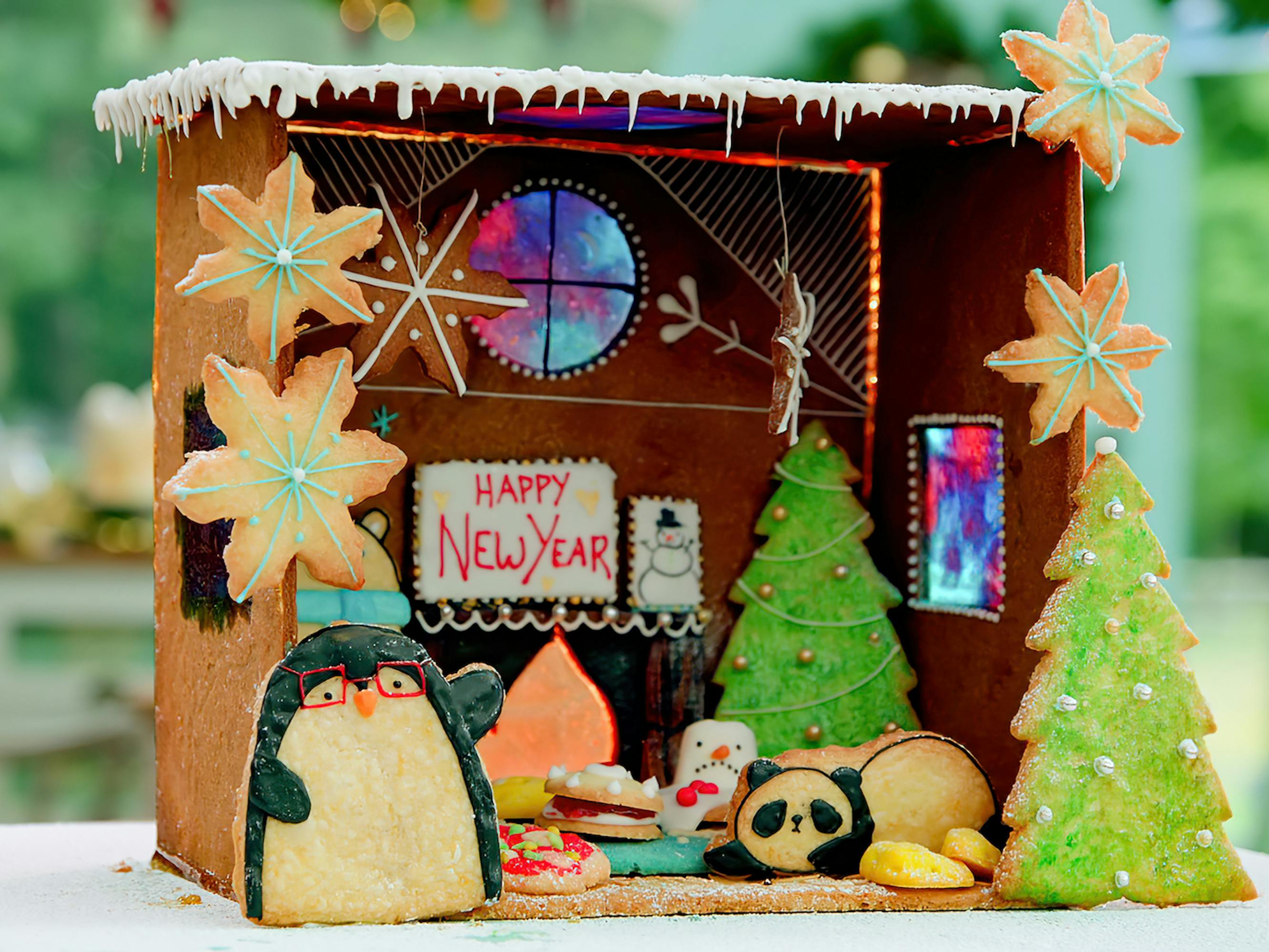 Looking for some inspiration for all the holiday entertaining that lies just around the corner? There's no better way to gear up for the festivities than by watching delightful home bakers whip up inventive signature bakes and eye-popping showstoppers on the special holiday edition of The Great British Baking Show. The latest installment sees four crafty contestants return to the tent to produce delectable fruit crumbles, technically perfect bao buns, and cakes representing a milestone birthday. Guaranteed to send you into the kitchen to whip up something sweet — or, at least, to the nearest bakery to pick up treats to enjoy with guests who drop in to make merry.
—Gina McIntyre
DOLLY PARTON'S CHRISTMAS ON THE SQUARE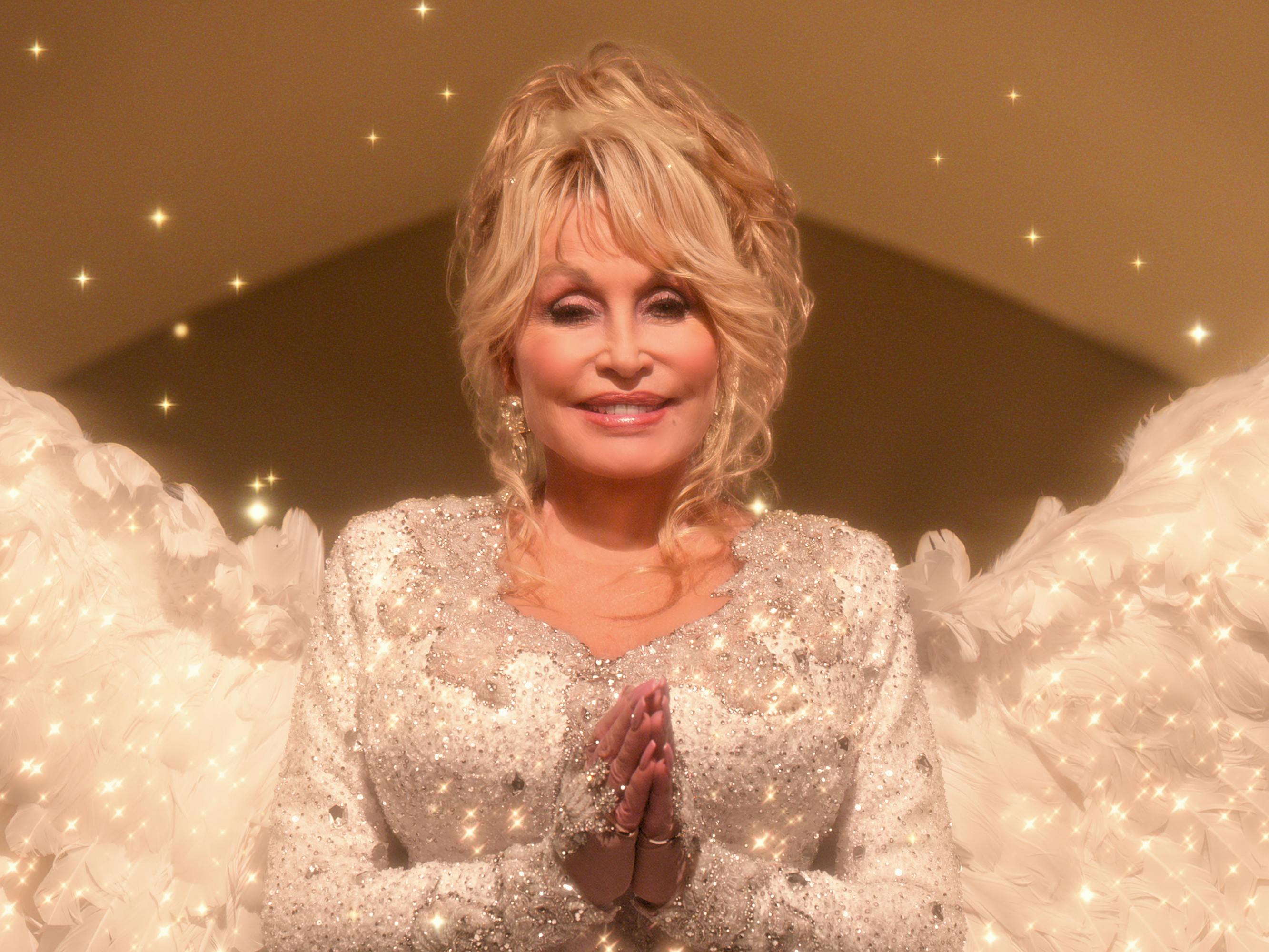 Dolly Parton is already an award-winning singer, songwriter, actress, and philanthropist — but now she's coming for Mariah Carey's "Queen of Christmas" crown. Parton's Emmy-winning Christmas on the Square is a classic miser-turned-sweetheart tale featuring music by Parton and choreography by legend Debbie Allen, who also directed. The stacked cast of singing, dancing townspeople is led by two-time Tony-winning Christine Jane Baranski, who I know and love as the sassy, martini-drinking Maryann Thorpe from Chuck Lorre's 90s sitcom Cybil. I'll admit that I'm not particularly interested in the holidays, but Christmas on the Square kept me entertained with its whimsical characters — like Parton as a mentoring angel — and its surprisingly dramatic turns.
—Miranda Tsang
The holidays are always a family-filled time that can be both joyful and complicated. In Holiday Rush, the comedy follows a single, widowed dad of three girls as he navigates the holiday season after being fired from his radio job. Rush, played by Romany Malco, realizes all of the excess in his life prior to being fired has spoiled his kids, and by downsizing their lives they have the opportunity to find joy in the simpler things. This light family film is a great way to kick off the holiday season.
—Morgan Johnson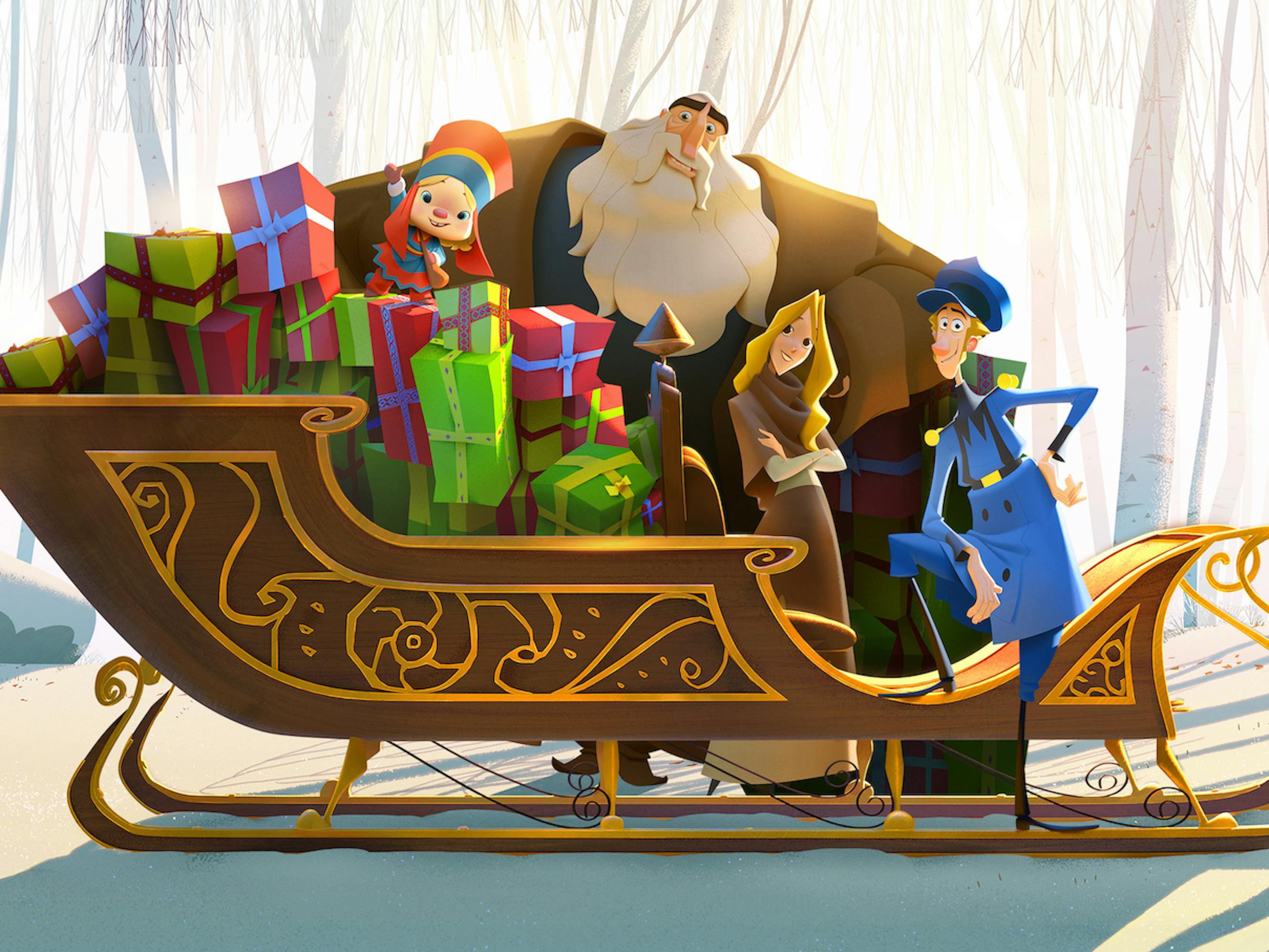 Within a seemingly endless stream of new holiday titles, it can be challenging to find a diamond in the rough. Look no further than Klaus, a Santa origin story that delights with its beautiful animation and colorful cast of characters. Directed by Disney veteran Sergio Pablos, Klaus follows the unlikely friendship between a selfish postman and a reclusive toy maker, who bring joy to a feuding town in desperate need of reconciliation. Behind the film's striking visuals you'll find some familiar voices, including Jason Schwartzman, J.K. Simmons, and Rashida Jones. Heartwarming and hilarious, Klaus just might become a Christmas classic for you and your family!
—Isabel Aurichio