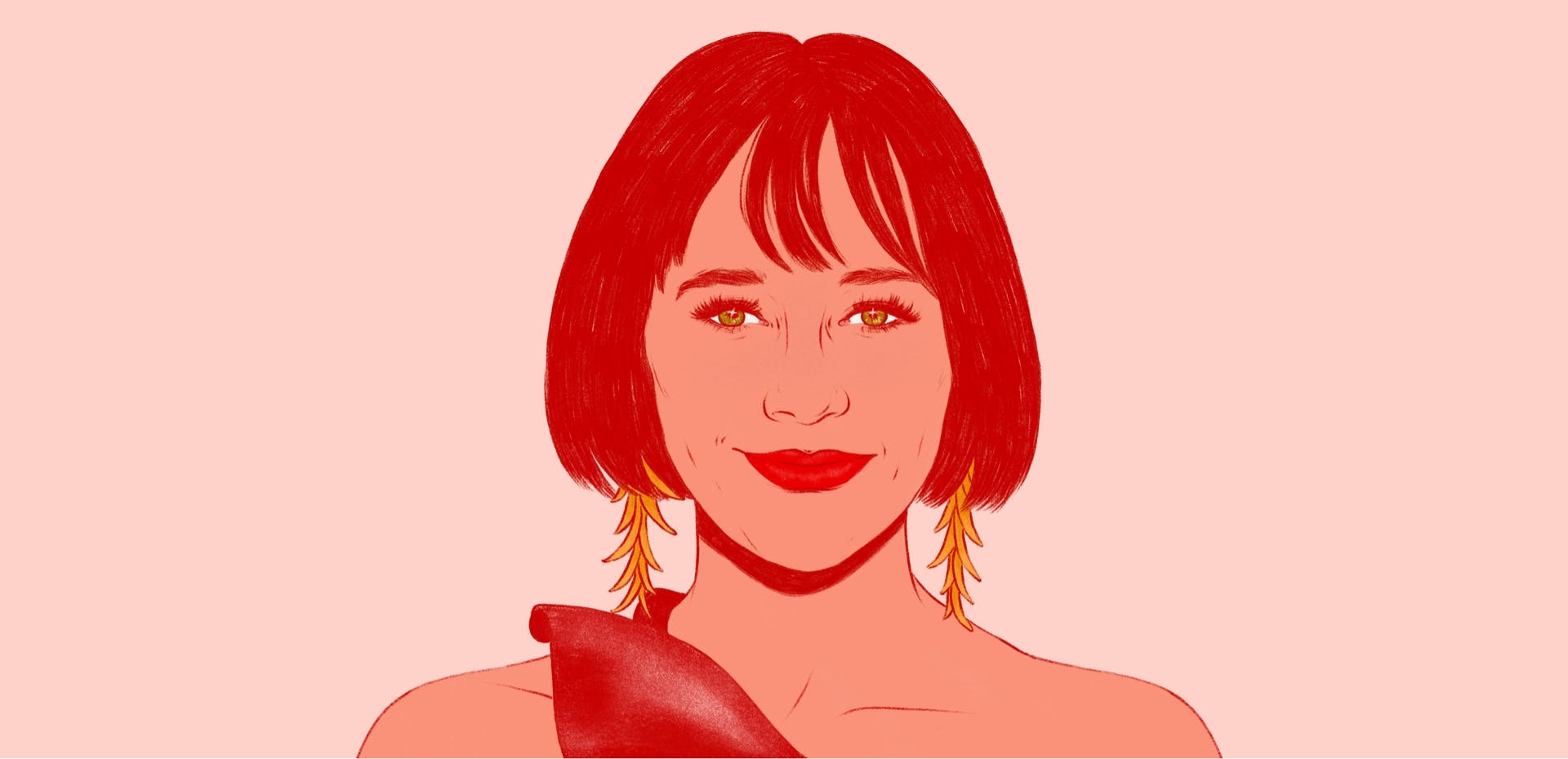 The multi-hyphenate creator on her career, #blackAF, and her father's legacy.
Excellence is a concept with which Rashida Jones is exceedingly familiar, even if she's far too humble to admit it. The actress broke out as one of the stars of the acclaimed series Boston Public, and went on to win TV and film roles in beloved comedies like The Office, Parks and Recreation, and I Love You, Man, in which she starred opposite Paul Rudd and Jason Segel. Since then, she has distinguished herself not only as an actress, but also as a writer, producer, and director.
With writing partner Will McCormack, she penned the 2012 indie film Celeste and Jesse Forever, the story of a young couple navigating divorce. Three years later, she joined the Netflix family as a producer of the Emmy Award-nominated documentary Hot Girls Wanted, about women in the adult-film industry, which spawned the follow-up series Hot Girls Wanted: Turned On. She produced and starred in the Steve and Nancy Carell-created comedy Angie Tribeca. With McCormack, she executive-produces the TNT series Claws, now heading into its fourth and final season, as well as the upcoming Kevin Can F** Himself* for AMC, among other projects. In 2018, she and Alan Hicks co-directed Quincy, a stirring documentary tribute to her father, legendary music mogul Quincy Jones.
Now she's taken on another ambitious project, #blackAF, an autobiographical comedy from black-ish creator Kenya Barris. Barris plays a fictionalized version of himself, and Jones stars as his wife and the mother of their six children. Deploying the scope of her behind-the-scenes expertise, she also executive-produces the new series and even directed the third episode."
The world changed so much as I came of age in the business," Jones says, reflecting on her career so far. "Even just the multi-hyphenate female creator thing wasn't trendy. There were trailblazers and people that I always looked to — Carrie Fisher or Elaine May or Nancy Meyers or Nora Ephron — but it wasn't a thing. Now it's popping everywhere for everybody."
Jones recently sat down with Queue's Krista Smith for a wide-ranging conversation about her latest project and her multifaceted career to date.
For the full interview, check out Smith's podcast, Skip Intro.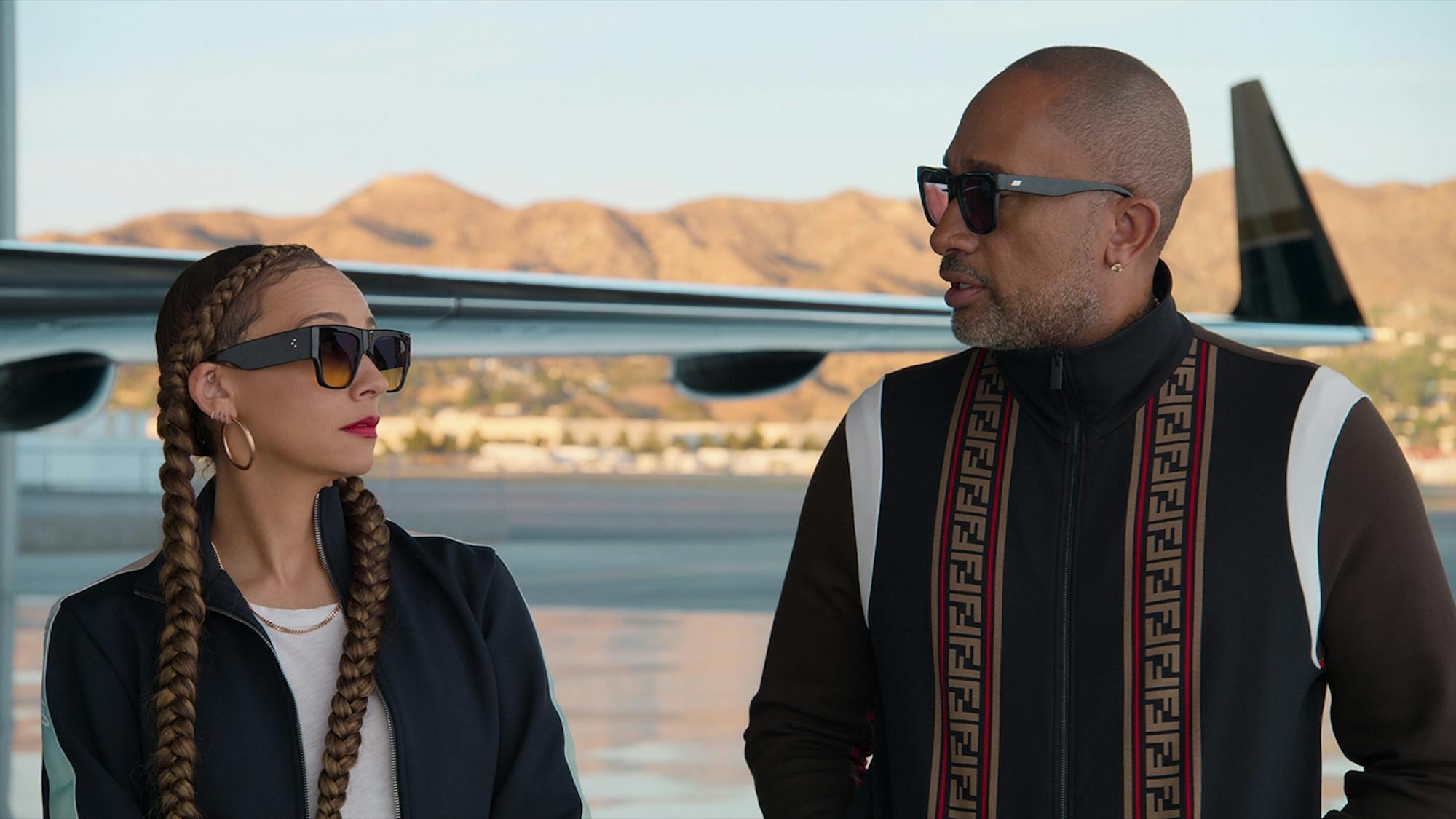 Krista Smith: Let's talk about #blackAF. I feel like everything in your life and career has led to this show. What happened to get you back on television and in that rhythm again?
Rashida Jones: I've known Kenya socially for a long time, and we were at a party, and he was like, "I want to do a show. Do you want to do it with me?" I was like, "Yeah, sure, great!" because I have always been an admirer of his and I love his hustle. But also, he's a great writer. It's real for him. He's got six kids; we have six kids on the show. He's got this wonderful quality where he can be in his life and observe his life all at the same time. This show is emblematic of that. He's not afraid to take the piss out of himself. He's a seeker, and he's analytical, and he's also really funny. He also wants to be a part of the culture. So, it's all of that playing against itself.
The show is so smart about social media, about race.
RJ: For me, what was really appealing was harkening back to when I first started auditioning, and the buckets that I had to be put into because of the way I looked. This is almost the first time that I get to play a black woman with a black family. That's a huge part of who I am — and Kenya let me do that. When you're mixed race, you have to be blacker than anybody else because you've already lost points for being light and having whatever hair you have or whatever eyes you have. So you better know everything. There's a run I do on the show where I'm like, "Name all the Wayans brothers. Name the Jackson 5. Name the Central Park Five." It's just part of many, many issues that come in the spectrum of black excellence and what it means to be black, who owns blackness, and how you don't fuck up your kids when you have a lot of new money and access. Then there's also relatable parenting stuff that's just for everybody.
It was like some weird psychological experiment that I don't really understand.
You brought a lot to the table with this show, as did Kenya.
RJ: Kenya's a ridiculous person. He is so, so talented, but also, he's crazy. He's fully giving access to his life. Literally our set was exactly his house. We shot half of it at his real home and half of it on a set that was an exact replica of his real home. It was like some weird psychological experiment that I don't really understand.
It's funny, because you're very private.
RJ: I'm so private. There's going to be no set that looks like my house anytime soon. But it's good, in a way, because I'm so protective of my life that I always want to take personal things and then couch them in a character that is very different from me. So, we complement each other well because I'm like, "How can we make this accessible to everybody in a way that's not necessarily just you, like, in therapy?"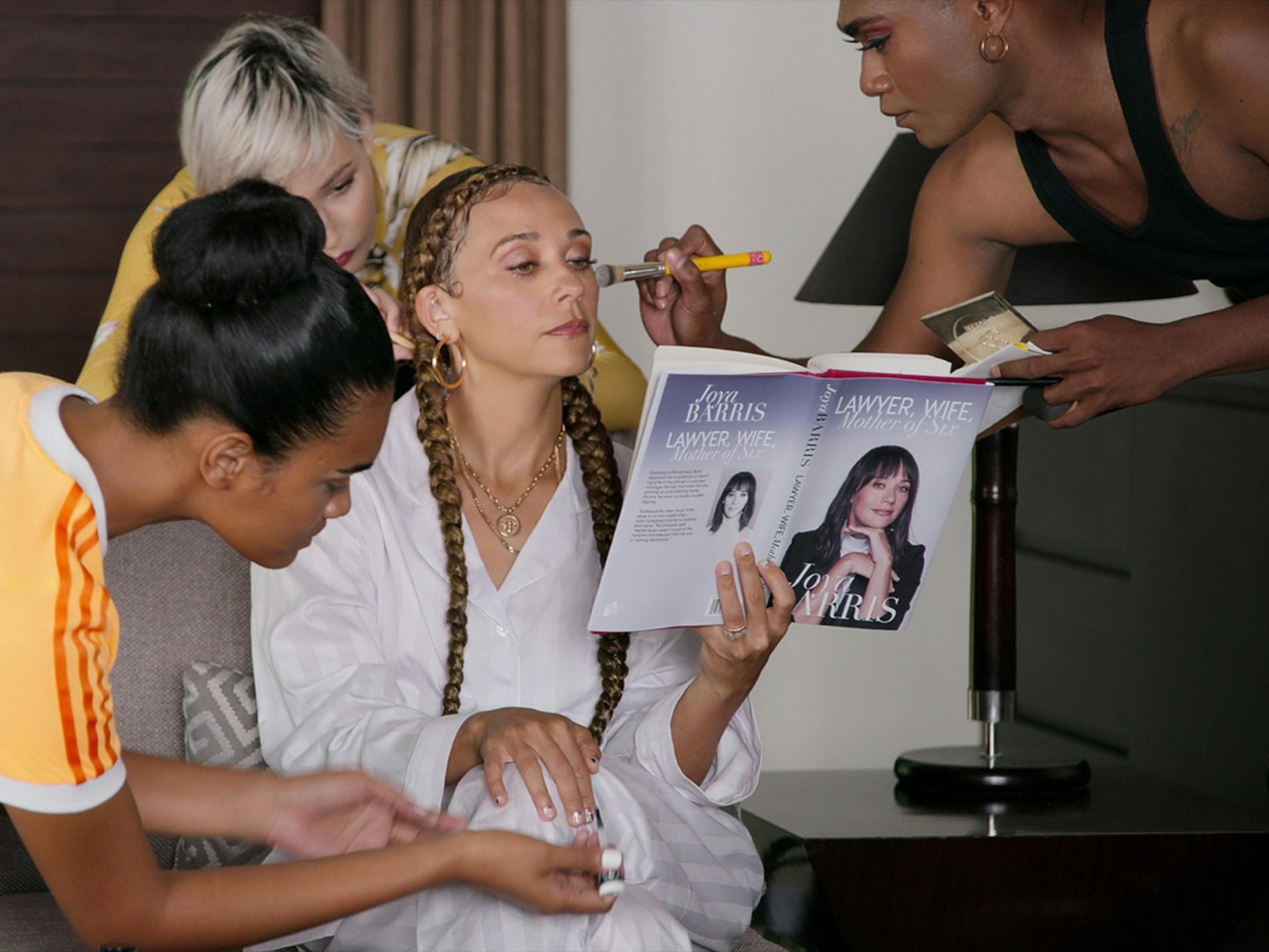 You wrote an incredibly insightful episode of Black Mirror with Michael Schur, "Nosedive," about social media and this incessant desire we have to share, share, share.
RJ: [Black Mirror creator] Charlie Brooker, he's a genius. Time and time again, everything he's made on Black Mirror has come true within years, if not months. He already had an outline for that episode, but for me it was so personal, this idea that you walk around and you want to be liked [in real life], and then you want to be liked on this other thing that isn't really interacting with reality, but that will impact the way you live your life. I think anybody who participates feels like, Why doesn't my life seem that perfect? I have to work very hard to not let that impact the way I live my life.
Your documentary Hot Girls Wanted really explored the relationship between porn and technology and sexuality for young women. How are you feeling about that now?
RJ: It's very complicated. The world has changed for the better since we released that movie in the sense that there's a lot more sex-positive representation for women that actually feels empowering to women. I think my experience with Hot Girls Wanted and with Turned On, the series, was very painful because there is a line when it comes to porn. The people who are porn performers and who work in the industry feel, rightfully so, very sensitive about their work and feeling marginalized. Anybody who contributes to that marginalization they don't look upon kindly, especially if it's people who are not in the industry. I totally get that. It's a shame, because I really wanted to be a part of opening up a conversation. For some people it did, and for some people it shut down the conversation. The intent of it was to talk about the industry as a whole and how we could improve upon the experience of women in the industry. I just hope that work continues.
As I've gotten older, I've appreciated him more as a living historical figure, and as a friend...
Rashida Jones on her father, Quincy
Quincy, your documentary on your father, is very personal. You're exploring his legacy and the history, and your place in it — the weight of that.
RJ: I don't think people really ever got to know him as a person and that who he is as a person is inexorably tied to why he's successful. It's not just because he's a hard worker and extremely talented. It's also because he is resilient in an unbelievable, unmatched way. He's fierce about his commitment to approaching his life with love in a way that I don't think I've ever seen from anybody else. That kind of aggressive love bomb is the reason why he is where he is, why he's alive, why he's thriving, why he's successful — why he has that crazy preternatural gift for seeing somebody's talent and then rising to the absolute ultimate version of what they're capable of doing.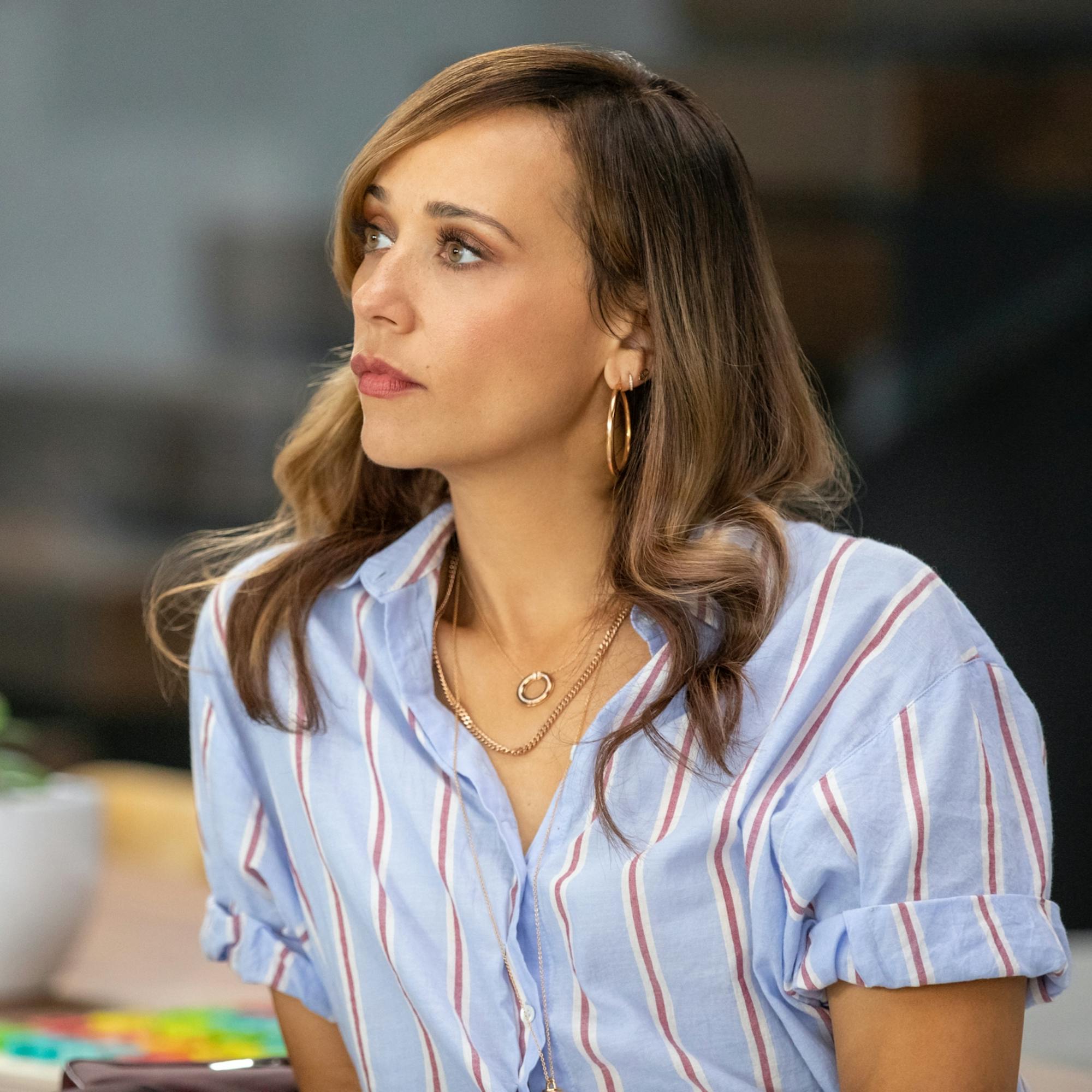 When you were growing up, did you recognize that? Or was he just your dad that was up all night?
RJ: That was my norm. My norm was my nocturnal, hardworking dad who was making all this incredible stuff. I loved his music, but then again, he was my dad: I loved everything about him. As I've gotten older, I've appreciated him more as a living historical figure, and as a friend, and as a mentor, really, because he's just a living jewel. He's done so much for so many people, and he's pushed through so many impossible odds to be where he is. I really wanted to make sure that that lived in people's minds forever, the way he should be thought of. You're not going to ever go a whole night of dancing without one of my dad's bangers coming on, whether it's Michael Jackson or George Benson or the Brothers Johnson or Chaka Khan. Patti Austin. It's insane.
You are your father's daughter, by the way.
RJ: That's a huge compliment. I'm probably a little more interested in retiring from life than my dad. I fetishize this idea of sitting by a lake and reading a book, or writing a book and taking 10 years to do that. He still travels all the time, and he's the last person at any party. He hangs, you know? I'm a little quieter, I think.