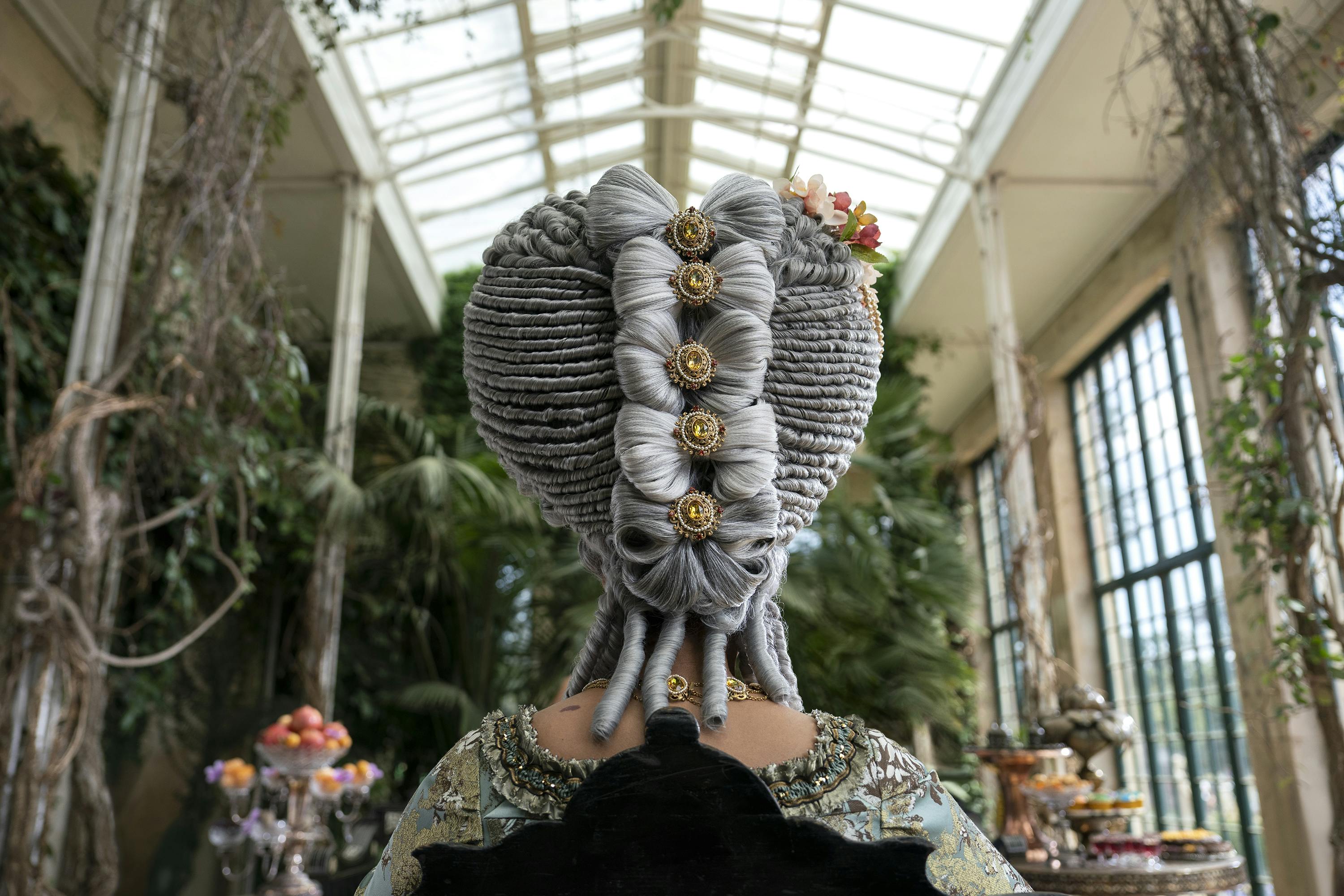 Nic Collins Gives Queen Charlotte a New Hairdo
The hair designer gives the Bridgerton prequel, Queen Charlotte, a new look.
When it came to creating the signature coifs for Queen Charlotte: A Bridgerton Story, Nic Collins, the show's hair and makeup designer, truly had her work cut out for her. For the title character, played by India Amarteifio, Collins set out to build upon the grandiose hairstyles of the elder Queen Charlotte (Golda Rosheuvel). "We wanted it to be in the eighteenth-century style, but to contemporize the looks," says the designer.
Although Collins was new to the Bridgerton universe, she was well-versed in British period pieces, having earned back-to-back Emmys for her work on Seasons 5 and 6 of Downton Abbey. While the same artistry was employed to create the wigs from scratch, Collins drew on a mix of contemporary and old-fashioned methods to establish a stylistic throughline across the years portrayed in the series, which was written and created by Shonda Rhimes. "We use different wood dowel sizes, from thin skewers that create tightly textured hair to larger 10-centimeter pieces of wood, which create looser curls," says Collins."We put it into the oven. We've built wire cages inside of the wigs to hold the hair's shape, which is similar to how they built them back [then]."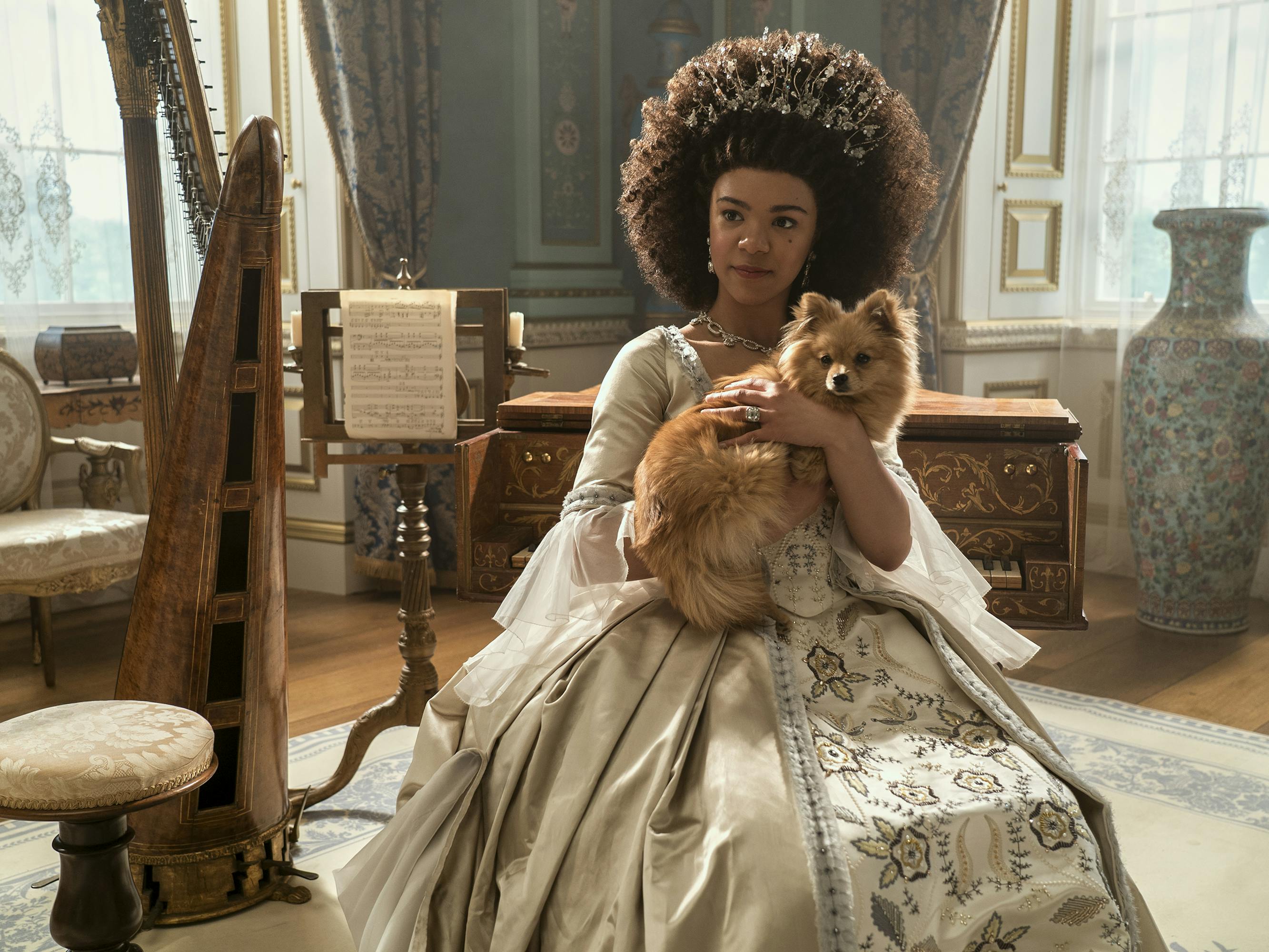 In the first episode, young Charlotte makes her way to the ton from her Germanic homeland with a simple and elegant upsweep of curls. By the first official ball of her reign, she makes a royal debut sporting her first foray into taller, statuesque wigs, wearing one adorned with jewels. The resulting looks are inventive and playful, and showcase a true hair and character evolution. "One of the things I really loved about the way the hair and makeup was done for this series is it really embraced the idea that these are women of color with the hair needs of women of color," says Rhimes. "And I think they had fun with it, which was lovely."