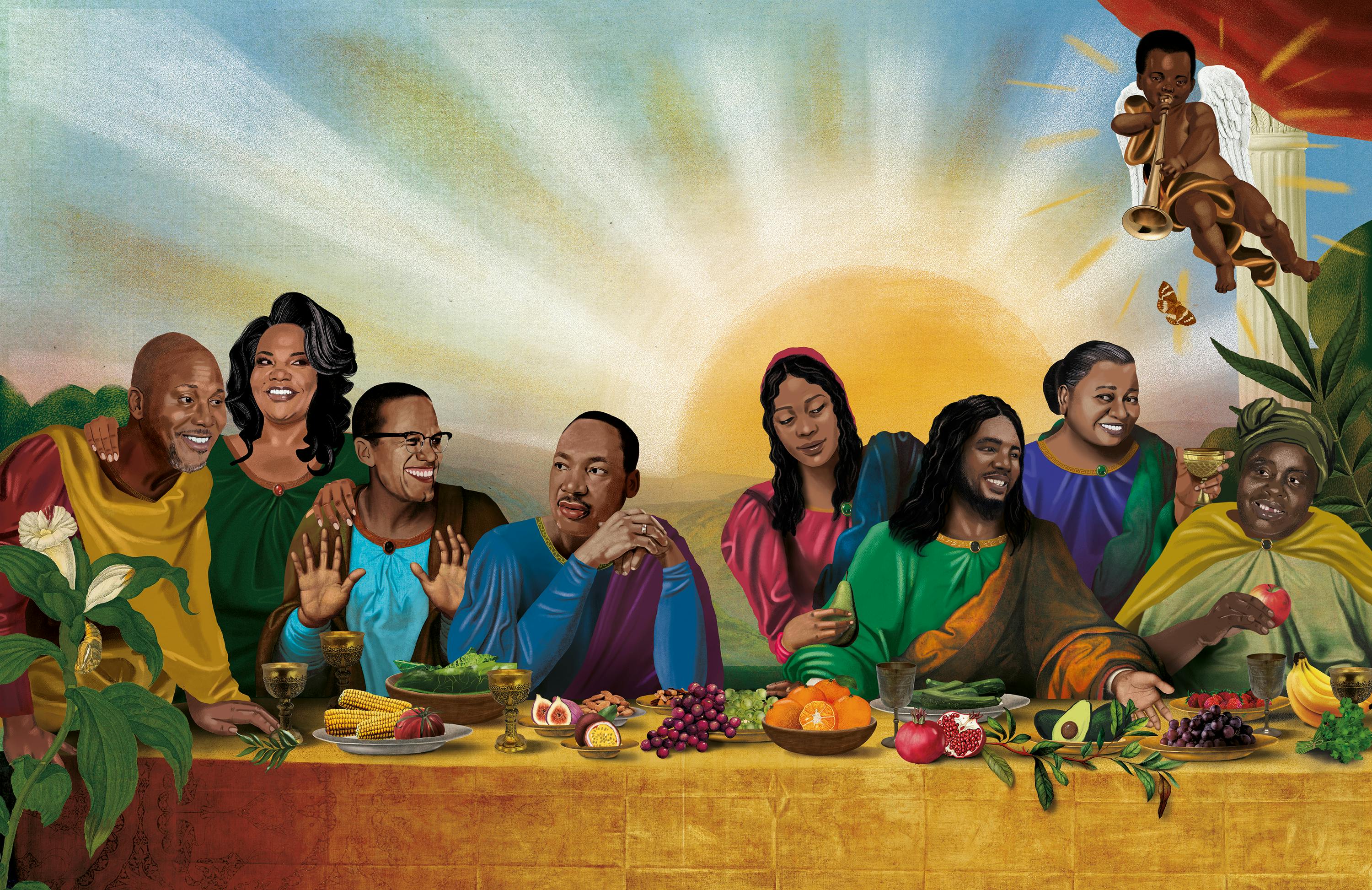 The Oscar-winning actor and stand-up comedian shares her upbringing and revelations about the woman she's become in her most personal comedy special yet, My Name is Mo'Nique. Here she sets the scene for her dream dinner party.
For my dream dinner, I'd have Hattie McDaniel, Georgia Gilmore, Malcolm X, and Martin Luther King Jr. as well. Of course, my husband Sidney would be at the head of the table, and I would have Sidney's grandmother and all of my children. Then I would have [civil rights activist] Georgia Gilmore because she is responsible for getting Martin and Malcolm together. I'd have Mary Magdalene and Jesus at the table. I would want them to see who Jesus picked: a whore who had a pure heart.
I would have Hattie McDaniel, to say to her, "How were you able to stand when not only the white community was knocking you down, but the Black community was knocking you down, too?" I would have Malcolm X, and I would say to him, "I'm so honored and delighted because you said 'by any means necessary.' You didn't start nothing, but damn if you didn't finish it."
Then I would have Dr. King at the table, and I'd say, "Oh, Dr. King, baby, you gave your life, so every woman you had outside of your wife you deserved because you did everything you could for us, baby." It would be so beautiful. I would then have Sidney's grandmother — Sidney said to me, "My grandmother prepared me for you" — and I would thank her for that preparation.
My kids would be at the table, and I would say to them, "Take a look at what it looks like. Take a look at Black excellence. Take a look at what it looks like to know what you come from." That's who would be at my table. 
We would have all raw food; it keeps you healthy. But we would have some liquor. Yes, we would have drinks because he turned water to wine, so you got to respect Jesus. He's bringing the drink. We would have Sade playing,  "Jezebel," in honor of Mary Magdalene. You know you got something for everybody. Come on, now.
If I got Jesus and Magdalene, we have to have it in heaven, okay? They're not going to come down here to my house. They said that he provided all the earth, seeds, and plants that we needed, so we would have some plants there too, okay?
All interviews included in this piece were completed prior to July 14, 2023.